Washington DC


Charter Bus Rental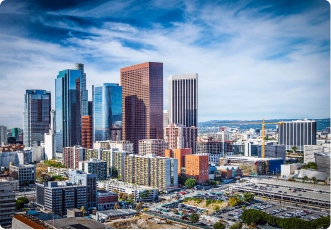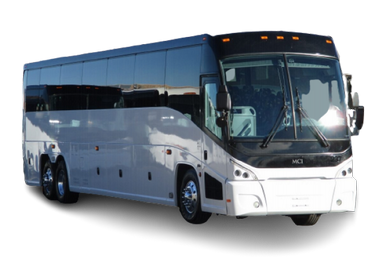 This is one of the few cities which have amazing attractions pretty much everywhere you look. From a National Mall filled with culture and history in all its forms to a Georgetown with the best in fine dining, you will find quality entertainment in this city for weeks and even months. As you can imagine, our bus rental company is thrilled to help you enjoy all those attractions. Book a bus charter Washington D.C. with us today!
Well-known companies trust us
It is easy to book a bus in Washington DC
1
Send us your travel information
You can call us, email us, or simply fill our online form. Either way, all we need is to know everything you need so we can get started!
2
Read our estimate and make your purchase
Once our bus company agrees with you on the service package and its price, there will be no extra charges. All you will have to do is finish your purchase.
3
Sit back and enjoy your trip!
On the day, our driver will be ready at the requested location to pick up your entire travel group. Then, prepare yourself to enjoy the very best of Washington, D.C.!
Washington D.C. charter bus rentals
After over a decade of experience, our bus company has learned a lot about how to keep improving itself. Our bus charter rental Washington DC has earned the trust of many big and small clients, whether for personal or professional use. Every new trip is an opportunity to identify flaws and ways to do more to cater to your needs. Those are only some of the reasons why BCS has become a reference.
Check out also Charter Bus Rental in other our top destinations: New York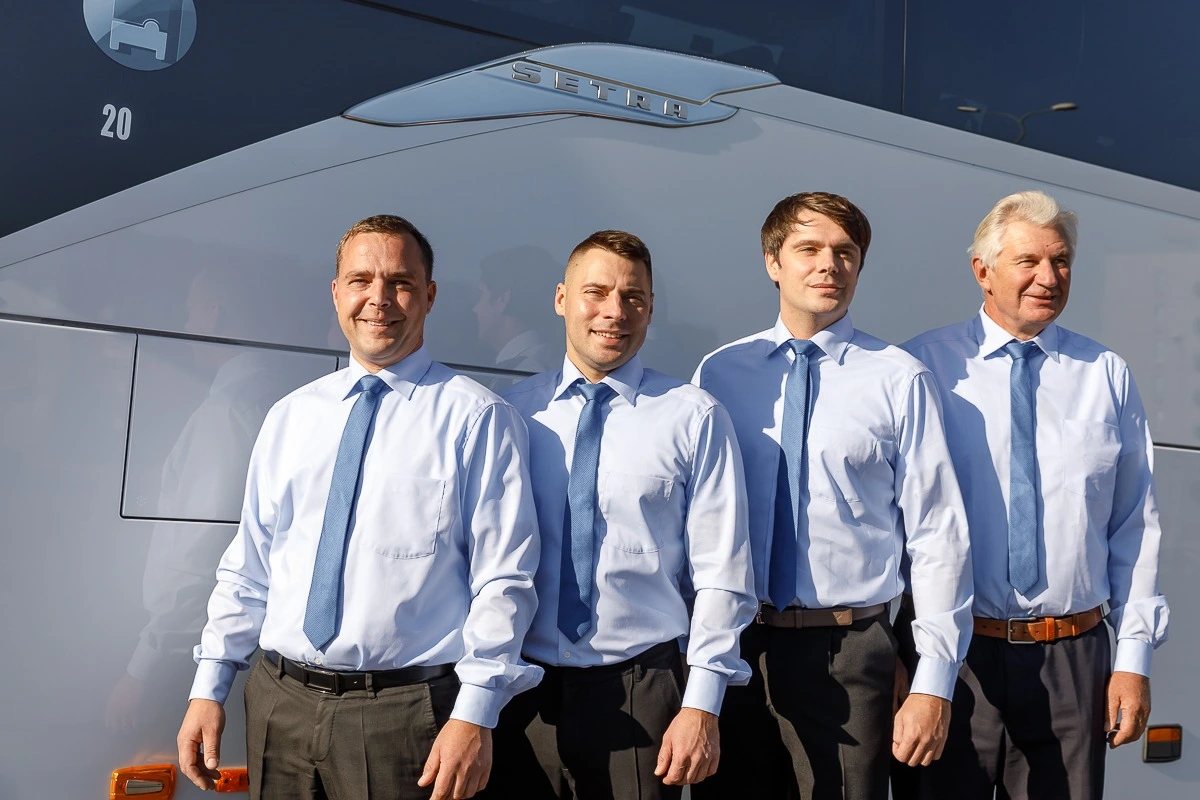 Washington DC charter buses
Moving around in the US capital will become a breeze with BCS, whether you are there for business or leisure. Our bus rental with driver Washington, DC works with nothing but the best vehicles; modern buses equipped with everything to make your trip comfortable and relaxing. While all that makes our private tours even better than owning a car, there is more we would like you need to consider.
Why should I rent a bus in Washington DC?
The fact that BCS has earned a top position in the group transportation industry does not mean we have let go. We continuously analyze our services in order to find new ways to do more and to offer more in our services. Our main goal is to provide you with the best charter rental Washington DC, so you and your travel group can enjoy an unforgettable experience in your business or touristic trip.
High-standard vehicles
We only use the best buses because they can properly cater to your transportation needs. Whether you need group rides Washington D.C. for many or few people, we will have the perfect option available.
Only experienced drivers
When you are on the road, you rely on the driver's expertise to arrive quickly and safely. We know that. Our bus charter Washington DC is executed with only trained drivers who have years of experience.
Custom service packages
You will tell us what you want, and our charter bus rentals Washington DC will make it happen. And we will even leave you wanting more.
A full network of partners
By working with an extensive group of drivers and agencies, we can provide unparalleled flexibility in your bus rentals in Washington DC. They are always ready to help with your needs during the trip.
Low environmental impact
By opting for a bus rental Washington DC, your trip will emit less carbon dioxide per person than private cars, public trains, or commercial airplanes.
Ready to help at all times
We have a special hotline that operates 24/7. It can help you with whatever you need, whether before or during your Washington bus charter trip.
Minibus rental in Washington DC
Whenever we buy jeans, order food, or furnish our house, we come across many decisions. Many variables to define. They exist for a reason: it is a small effort to customize that good or service, and then better suit it to your needs. With our Washington D.C. charter bus, it is the same. For example, if your travel group has around 16 people, our agency can surely offer a specific option of vehicles.
Those characteristics and many others make BCS a high-class transportation company which provides a quality service. Our minibus rentals Washington D.C. is new and innovative while preserving major traditional aspects of optimal customer service. With all that, we strive to provide an environment where you can sit back and relax your trip, knowing that you will reach your business events on time.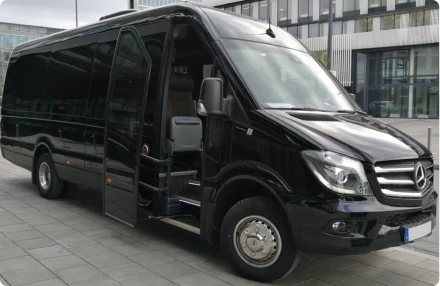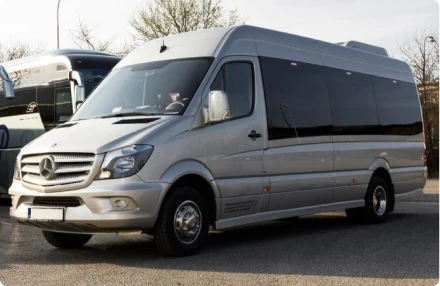 Luxury minibus rentals in Washington, D.C. with BCS
01
Comfort
We make sure to use the latest vehicles available in the market. That means they all comply with the latest standards in terms of comfort. Our charter bus rental Washington DC provides a group trip wherever you want in the city with adequate space for you and your luggage, and comfortable seats which you can recline. Our goal is to keep you relaxed and rested so you can enjoy your stay to the fullest.
02
Reliability
Whether you are using a 20 passenger van rental or a double-deck charter bus Washington D.C., we have your back. BCS has a decade of experience in the transportation industry, and we use it to the fullest to bring you a good service. We explain everything of our service package in the beginning, there is a dedicated transportation manager to help you, and we have a 24/7 hotline which you can contact.
03
Safety
We make sure to operate with modern vehicles because they comply with the highest standards of the market in that regard. Parallel to that, we execute a strict maintenance routine on every one of our buses. They are inspected after finishing every trip and they go through a monthly schedule of routine tasks. This way, our private bus Washington DC is always on top conditions and ready for you.
Frequently asked questions about DC bus rentals
For trips done from May to October, we recommend booking up to two months in advance. For trips done from November to April, it is easier for BCS to book your charter bus rental Washington DC even if you contact us on a short notice.
Then again, we encourage you to contact us in all cases. We will always be glad to try and book your trip. Since our services are highly flexible, we could work around by offering alternative packages to execute what you need despite providing the service on a short notice.
First of all, we will send you the driver's name and mobile number on the evening prior to your service. If you cannot reach them before or during the trip, you can always use our 24/7 hotline to ask for assistance: you can call +1 814 300 8650 and we will help you.
In general, we recommend your travel group takes a medium suitcase (27 x 18.5 x 14 inches) plus a laptop bag or a small backpack (18 x 13 x 7 inches) per person. If you are not sure that the group's luggage will fit in the charter bus rental, you can ask to speak with our travel advisor.
Then again, we can always do our best to accommodate special needs. If your group transportation comes with more luggage items, like a group of musicians with equipment, or luggage with special sizes, like a ski team, all you need to do is inform us of that in detail beforehand
It depends on you, actually, because our bus charter Washington D.C. is designed to be flexible. However, there are specific cases which we can explain better with the following items:
On airport orders, you will meet your driver at the arrivals hall. The driver will be waiting for you with your name on a pick-up sign. We can write anything you prefer on that sign, such as your company's logo or the group leader's name.
When the pick-up location is a port or a train station, you will meet your driver at the nearest possible meeting point. We will inform you of that exact point beforehand, of course, on the order confirmation.
When you request the driver to pick you up at your accommodation, the driver of your private charter bus rental will be outside of the building.
Once we confirm the charter bus rental reservation you have made, we will send you an invoice for payment. You can use bank transfer, credit card, or PayPal.
Our agency is proud to work with a variety of clients. For example, we may collaborate with travel agencies by catering to their tourism packages as much as possible. Our experience is also useful to assist with corporate events, since the company itself is usually making such plans for the first time. Parallel to that, BCS has also worked with MICE Travel companies, concierge services and limousine services. 
Parallel to that, BCS has also worked with MICE Travel companies, concierge services and limousine services.
In short, we are ready to cooperate with both experienced and first-time clients. We do not limit ourselves to driving people from A to B in our Portland charter bus; we have the experience and the resources to assist you in many points of your group transportation plans. 
How can I use a Washington DC bus rental?
The years of experience we have in this field have taught us everything about what you need during your transportation services in Washington, DC. We have prepared ourselves in many fronts so as to anticipate any problems and present solutions as quickly as possible. Such competence has earned us the trust of many clients and has enabled us to diversify our services to cater to many purposes.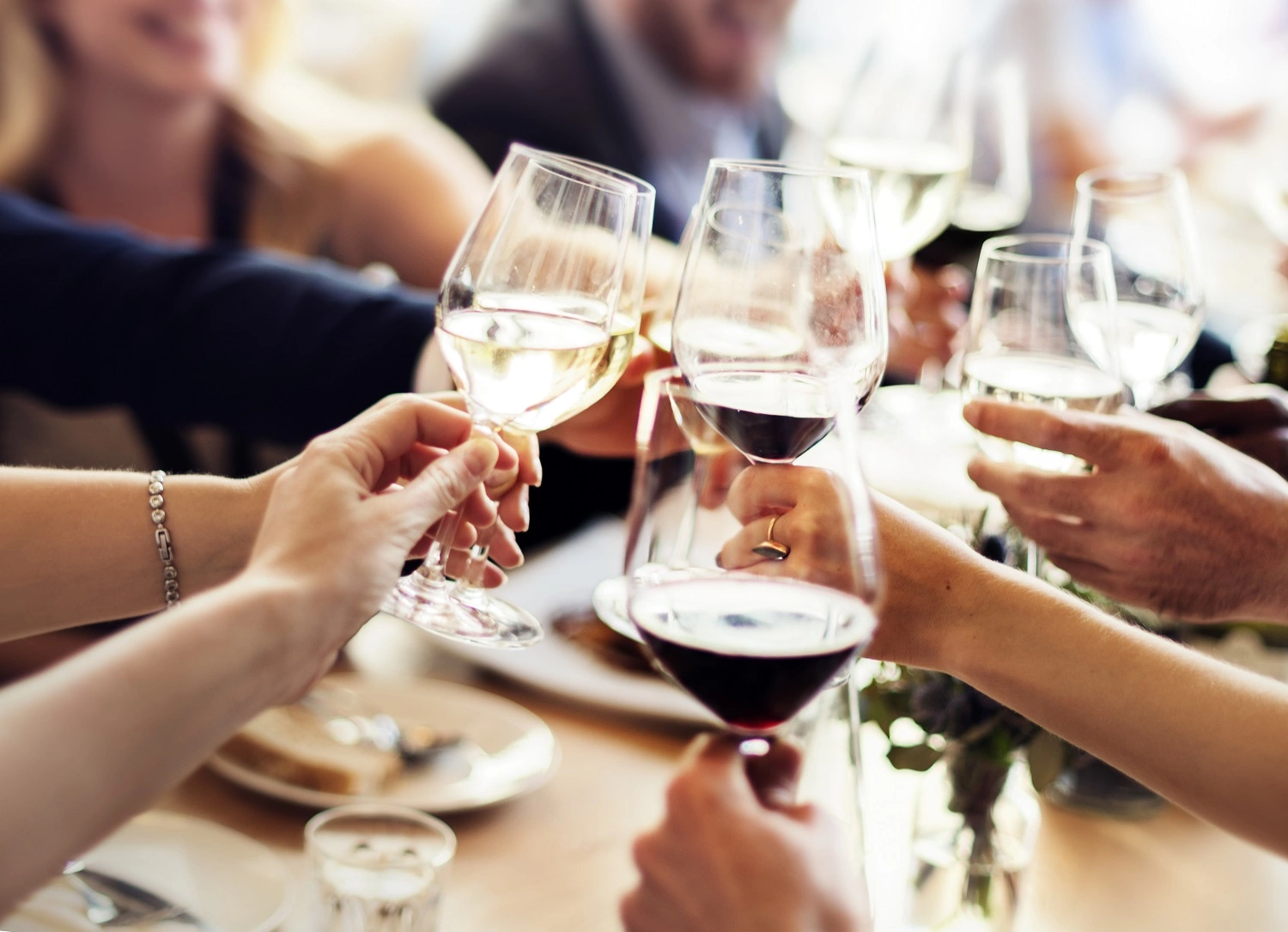 Corporate charter bus rentals in Washington DC
Do you need to gather professionals from several hotels? Our custom Washington DC charter bus rental is going to transport them in comfort and have them arrive on time for all the meetings they need.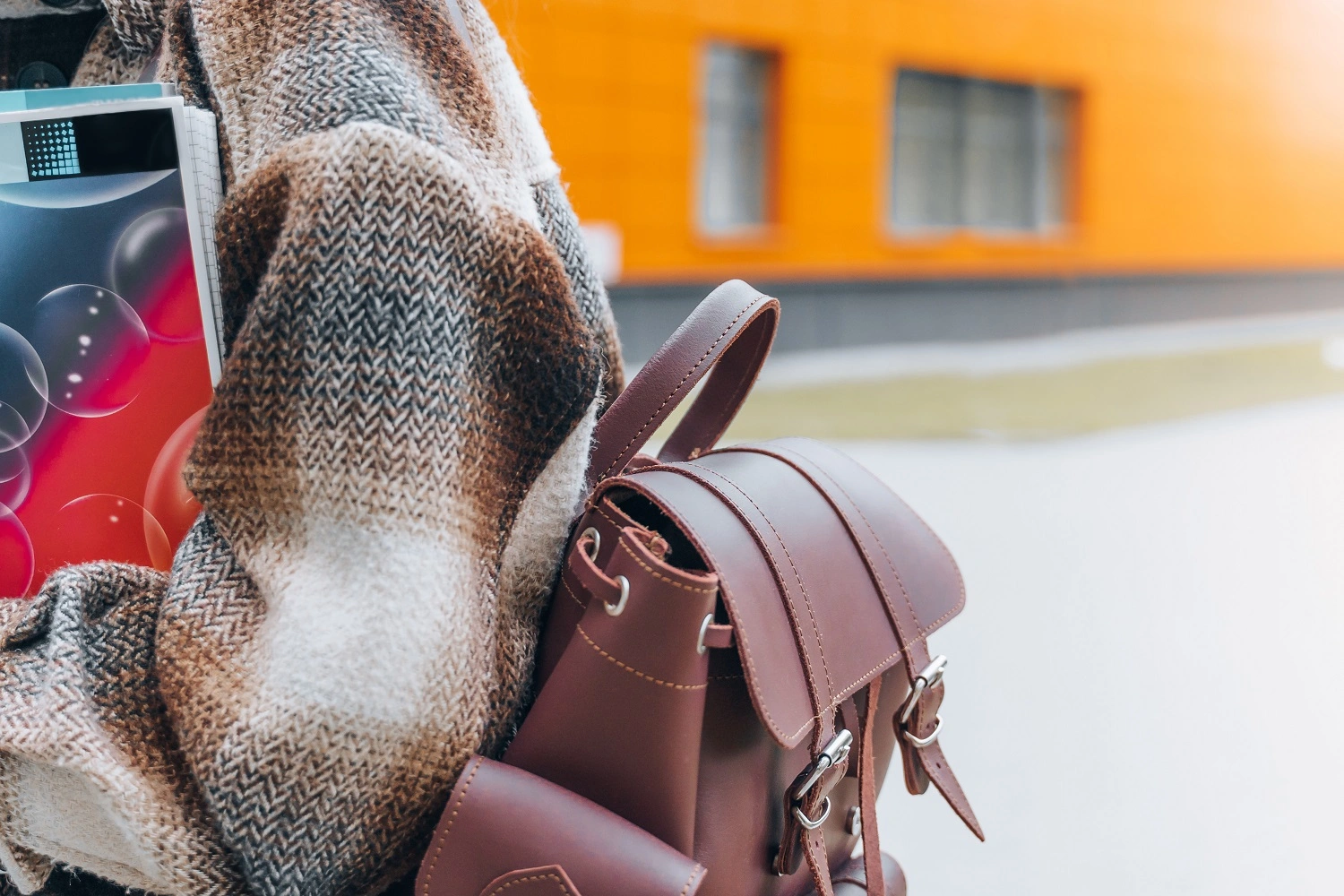 Student charter bus Washington DC
BCS knows how important it is to have students apply their new knowledge in practice. Our charter bus Washington DC will drive them to the desired locations and back to their academic institution in one piece.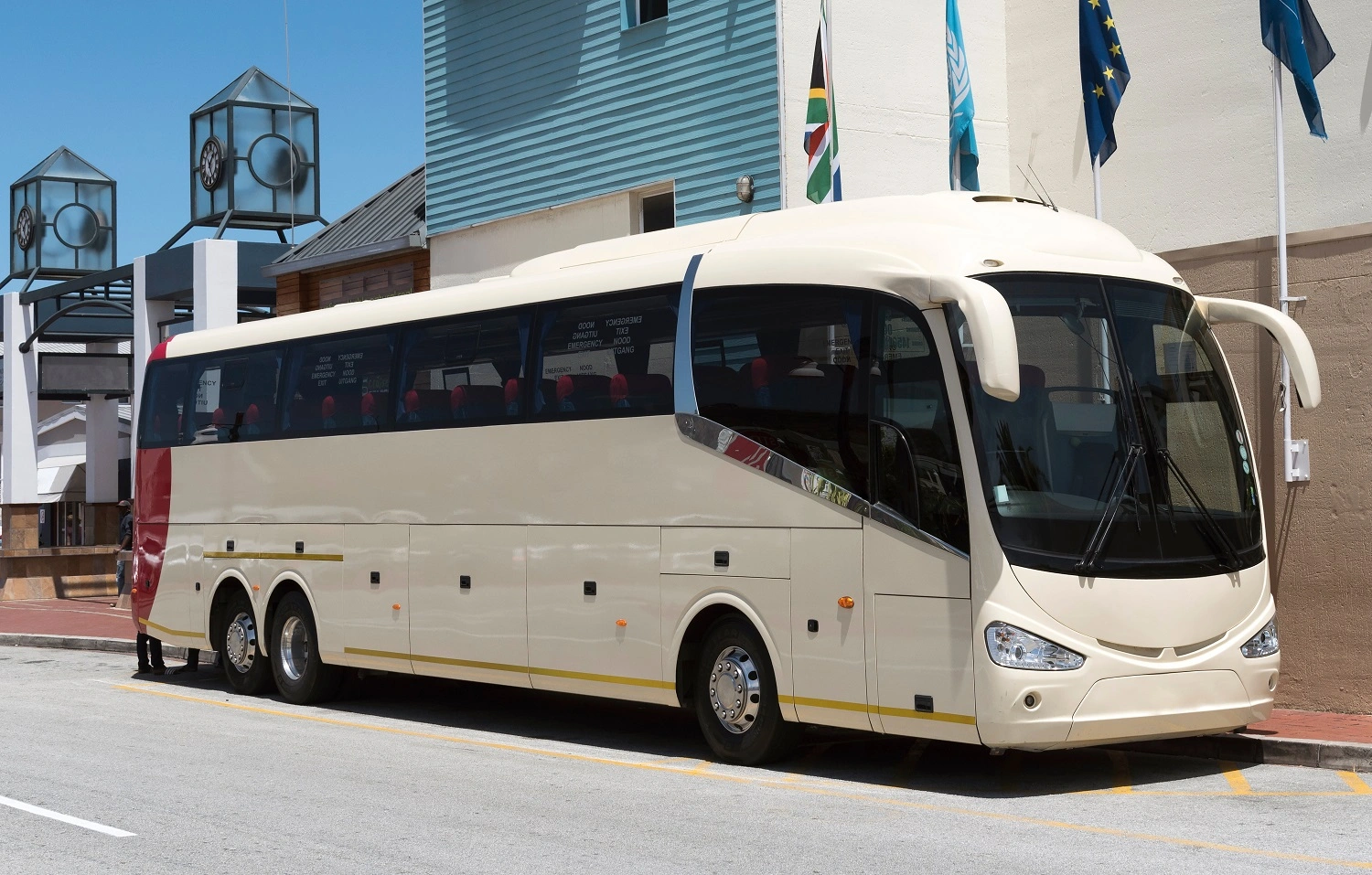 Private charter bus in Washington DC
If none of those options suits your needs, there is no need to worry! We offer Washington DC charter bus rentals with complete flexibility. All we ask is that you give details of your private event at the time you make a request.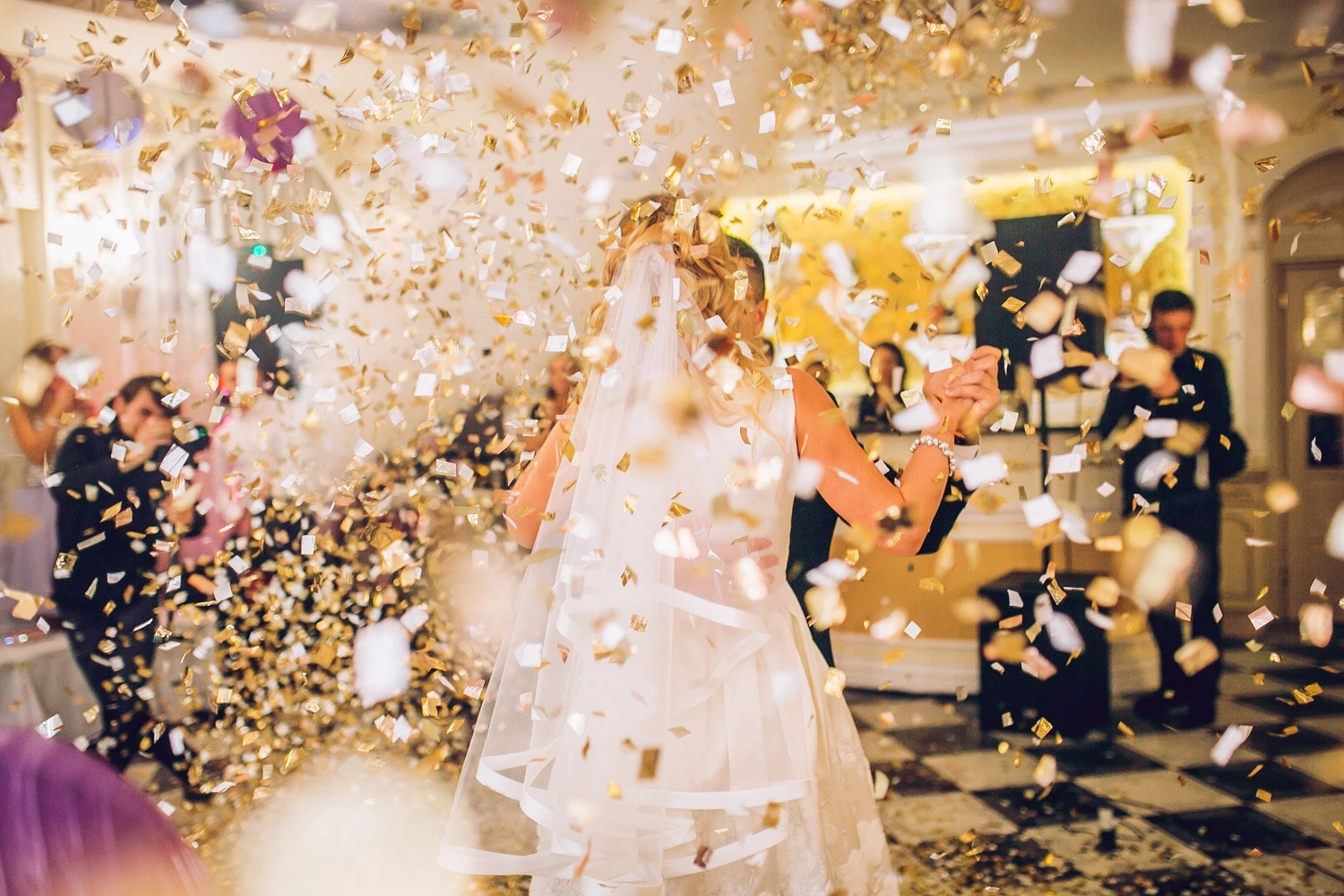 Wedding bus charter in Washington DC
Our Washington D.C. tour bus is simply wonderful to cater to you on such a special day. We can bring your guests to the venue on time and take you with plenty of style so you will have no headaches at all!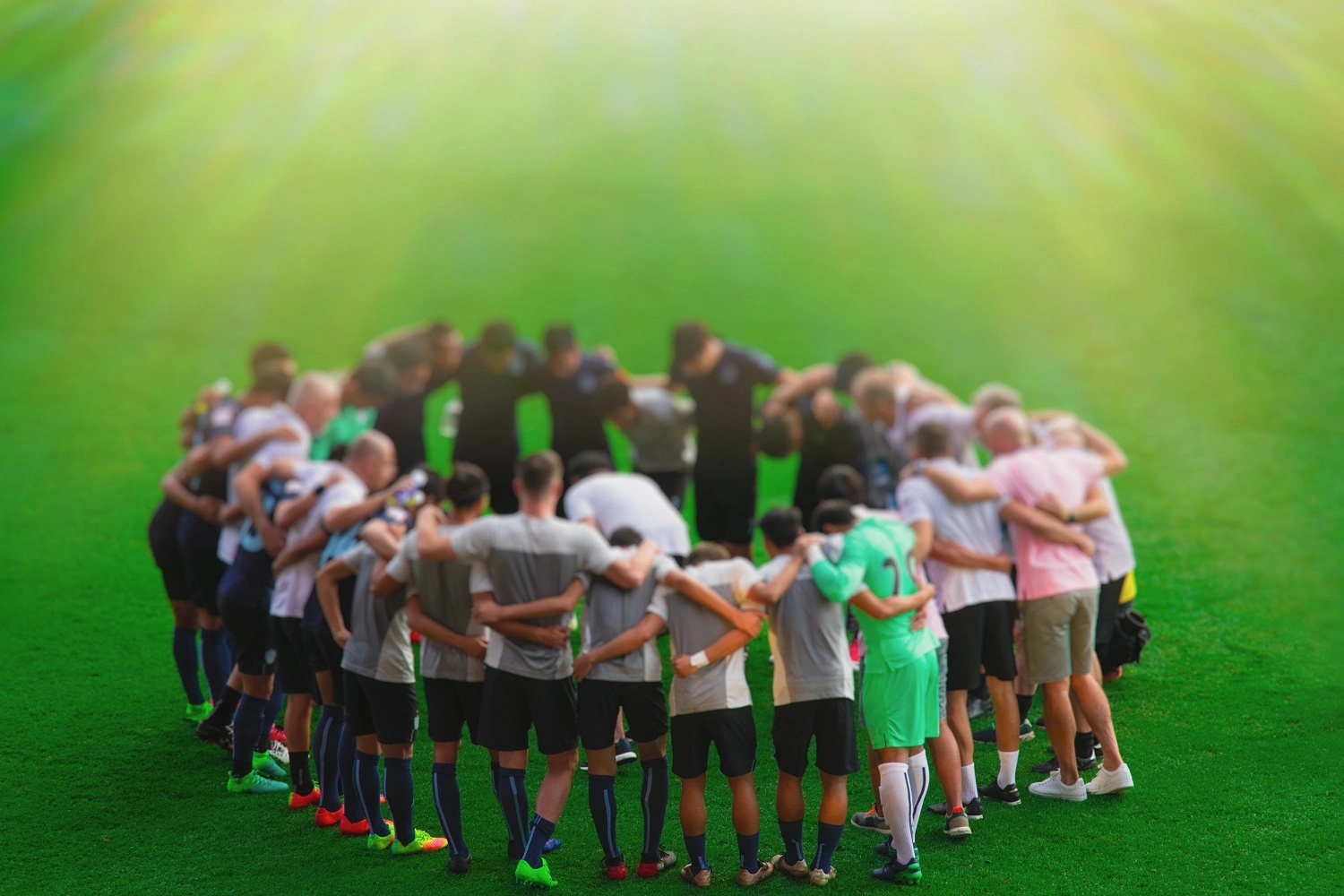 Sports team charter bus rental Washington DC
If you rent a bus Washington DC with us, your team will be on the right path to win. We can find the fastest routes to take the players to their match, so they will have plenty of time to prepare and win.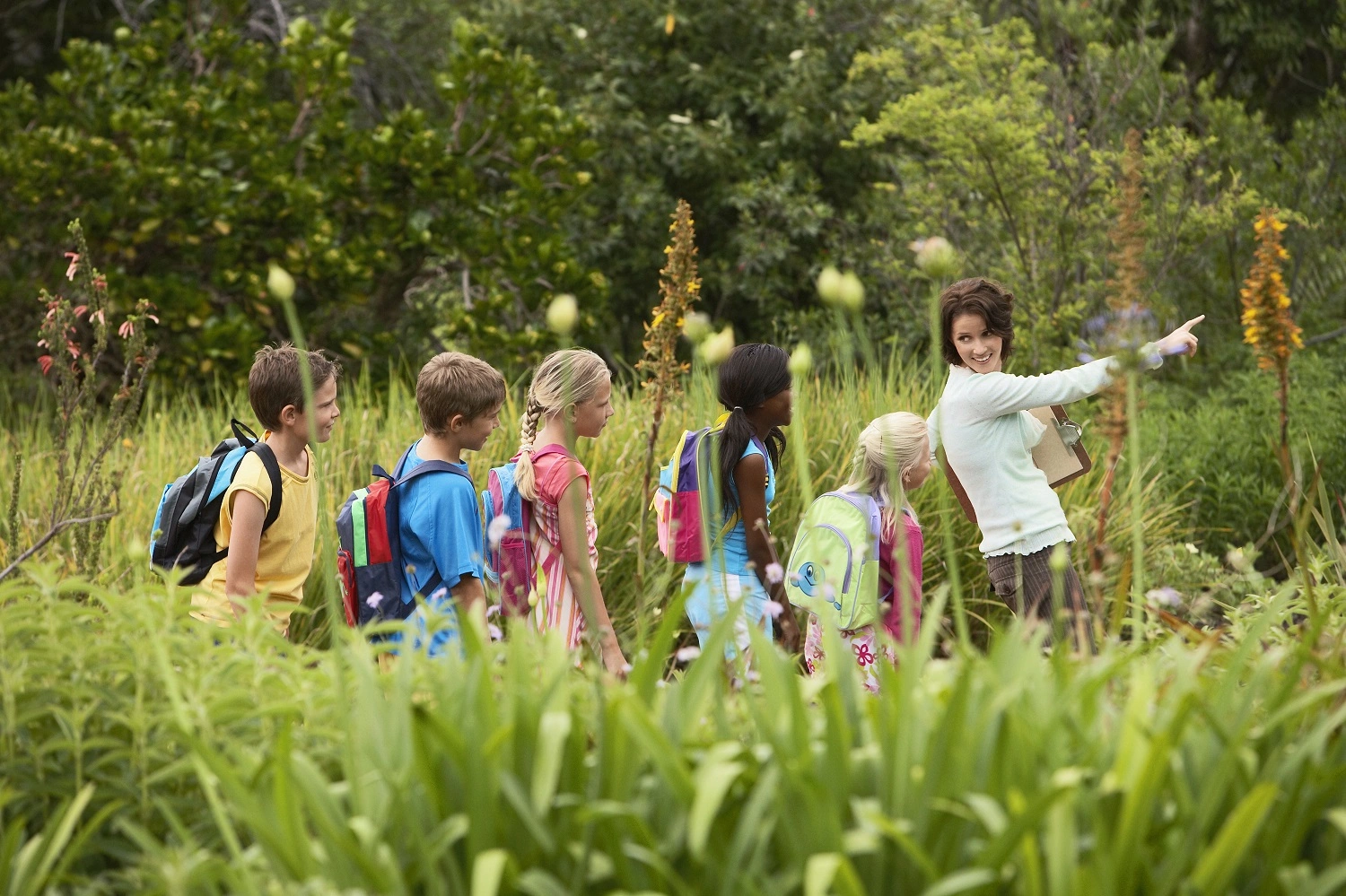 Field trip coach bus Washington DC
Our bus company Washington, D.C. can drive your group of students to wherever they need, then back to the academic institution in no time. Our drivers know the city well enough to find the best routes.
Get a free quote to
rent a bus in Washington DC
Our bus rental Washington DC is only a few clicks away. In case you do not want to use our online form, you can simply call us or send us an email message.
Top events in Washington DC
Despite the fact that the city is a major political and financial hub in the country, Washington DC offers a unique combination of natural and cultural attractions. You can find a huge book event, an iconic heritage exhibition, and a spring festival with cherry blossoms which will just take your breath away. If you need group transportation to attend those events, all you have to do is contact our agency to book a bus in Washington DC.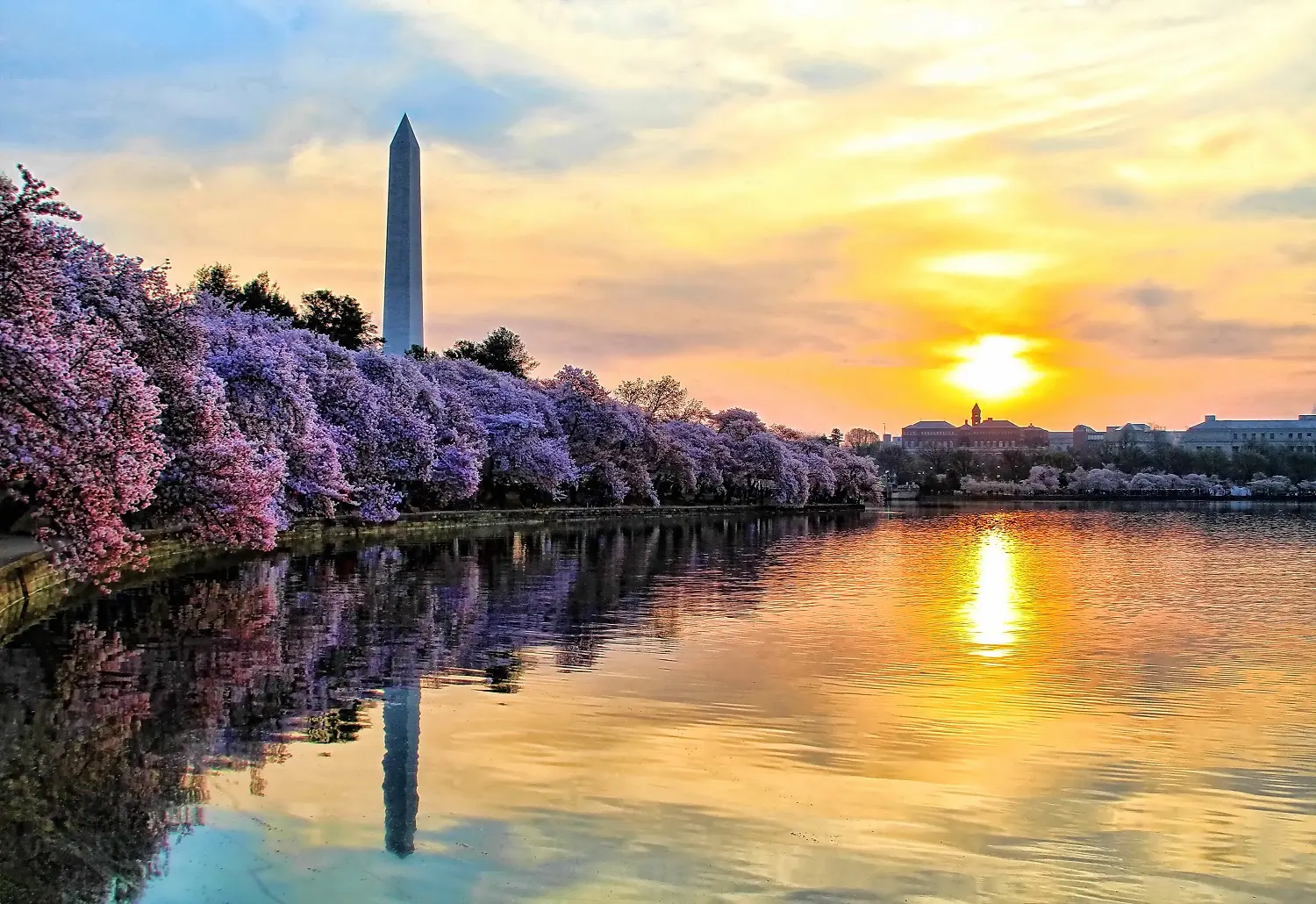 National Cherry Blossom Festival
This spring festival takes place to celebrate the March 27th, 1912. On that day, the mayor of Tokyo gifted Japanese cherry trees to Washington, D.C. as a symbol to enhance the growing friendship between both countries. If the gorgeous sight of the cherry trees is not enough, you can also enjoy helium balloons, floats, marching bands, and showmanship. Contact us to rent a charter bus travel in Washington D.C. today.
National Book Festival
This literary festival is organized and sponsored by the Library of Congress and was co-founded by Laura Bush in 2001. You can find countless titles available, and a wide selection of events and activities focused on encouraging people to add reading to their personal and professional lives. Besides, every year the event is held with a specific theme. This event is a perfect destination for a student trip done with our bus rental Washington DC.
Smithsonian Folklife Festival
First opened in 1967, this is an international exhibition focused on cultural heritage. It is presented at the National Mall in summer – more specifically, for two weeks around the Fourth of July. It is free to the public because it aims to encourage cultural exchange. Over one million visitors attend the event every year, which makes it a great opportunity for a group trip. Our bus rental Washington DC can drive you there.
Top Locations in Washington DC
The fact that this is the country's capital anticipates how much it offers in terms of culture, history and art. Washington DC has countless attractions in that regard, and each one has so much to show that we truly believe you would need a month to properly enjoy everything. Regardless of that, we are always happy to help you plan the best group rides to suit your transportation needs using our Washington DC bus rental.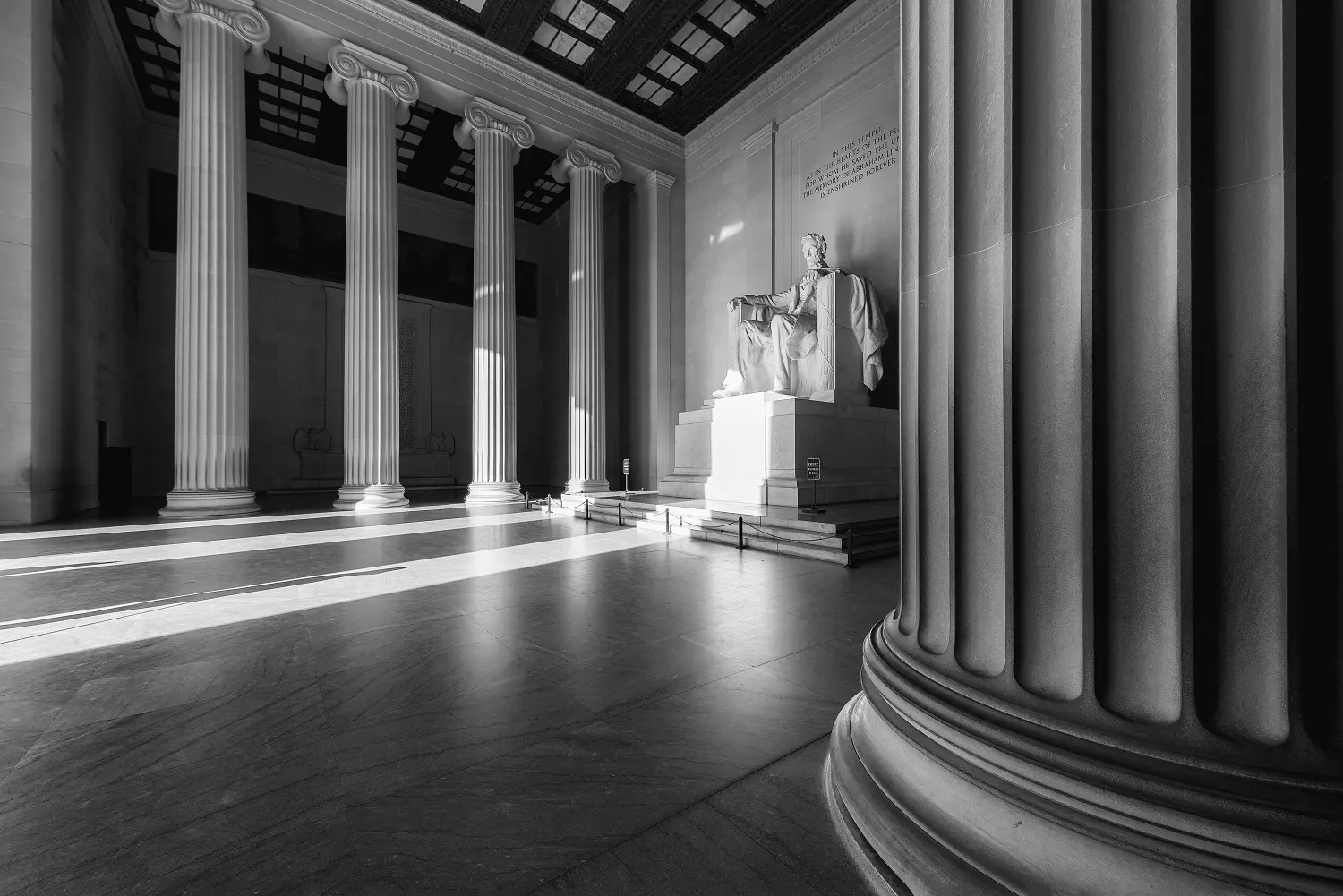 Lincoln Memorial
This national memorial was built to honor the 16th president of country, Abraham Lincoln. It is located at the end of the National Mall, across from the Washington Monument, and is a neoclassical temple designed by Henry Bacon. There is so much culture and history within those walls that our best recommendation is for you to pay a visit. Have your group enjoy the Memorial using our bus charter rental Washington DC.
Address: 2 Lincoln Memorial Cir NW, DC 20002
Phone: (202) 426 6841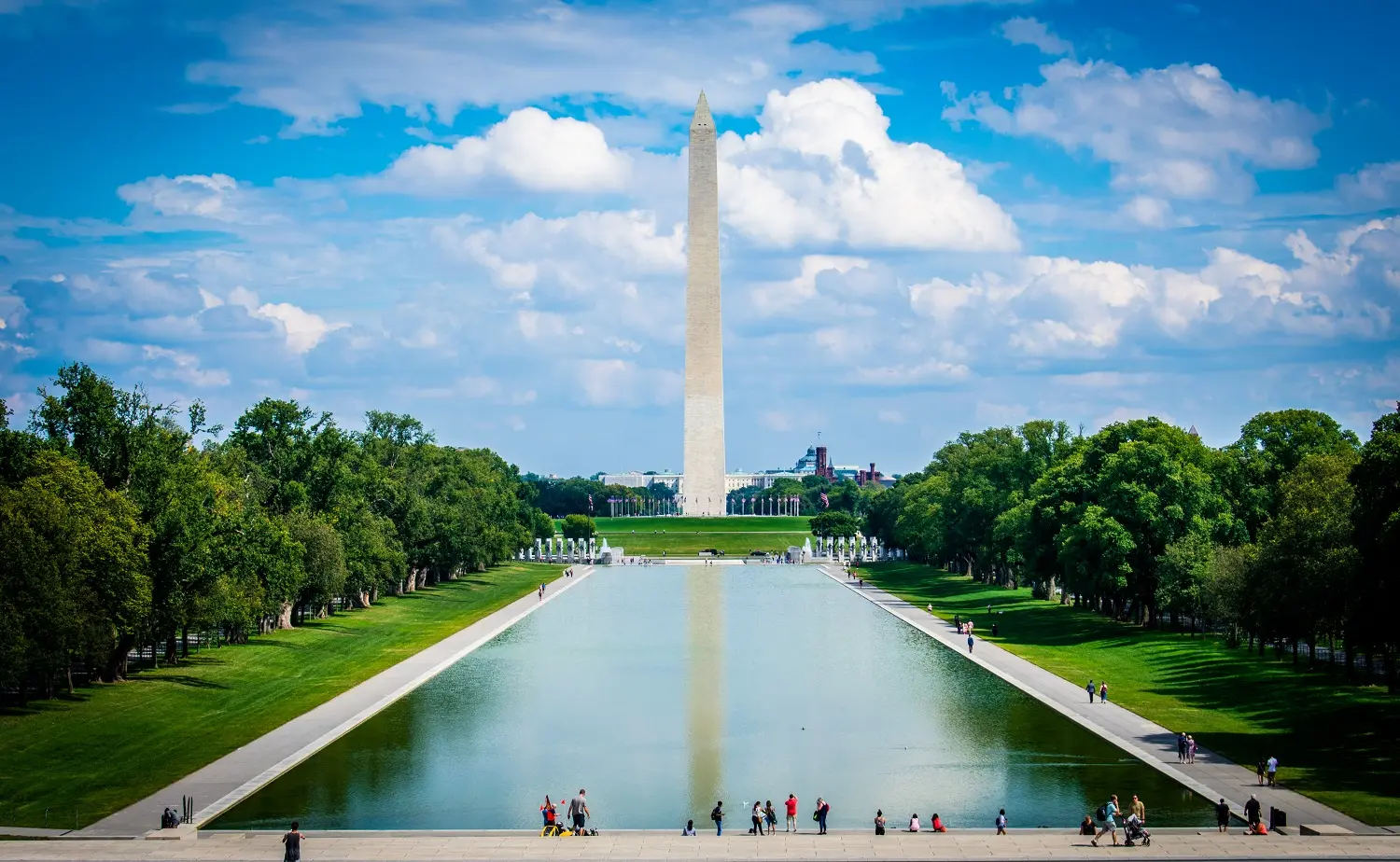 National Mall
This name is given to the landscaped park near downtown Washington DC. It features many museums, art galleries, memorials, sculptures and statues, not to mention the huge Lincoln Memorial on one end. This region receives around 24 million visitors each year and is the signature landmark of the city. It is definitely our top recommendation to visit next time you are in the city. Our Washington, DC tour bus can help you with that.
Address: 1000 Jefferson Dr., SW, Washington, D.C.
Phone: (202) 426 6841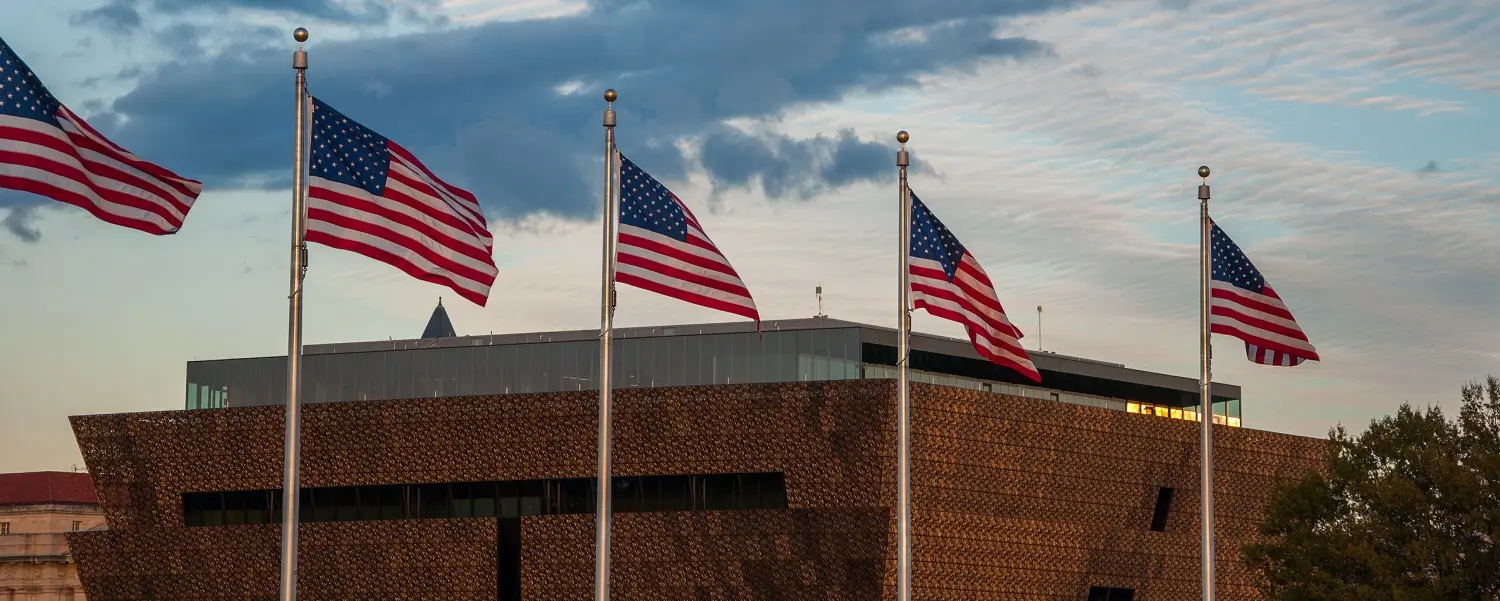 National Museum of African American History and Culture
Part of the Smithsonian Institution, this museum is located at the National Mall and was first opened in 2016. Its very opening is an important event because there have been efforts to build a museum focused on African American culture since 1915, but actual results would only start appearing in the 1970s. If you want to visit the largest museum of its type in the world, our charter rental Washington DC can drive you there.
Address: 1400 Constitution Ave. NW, Washington, DC 20560
Phone: (844) 750 3012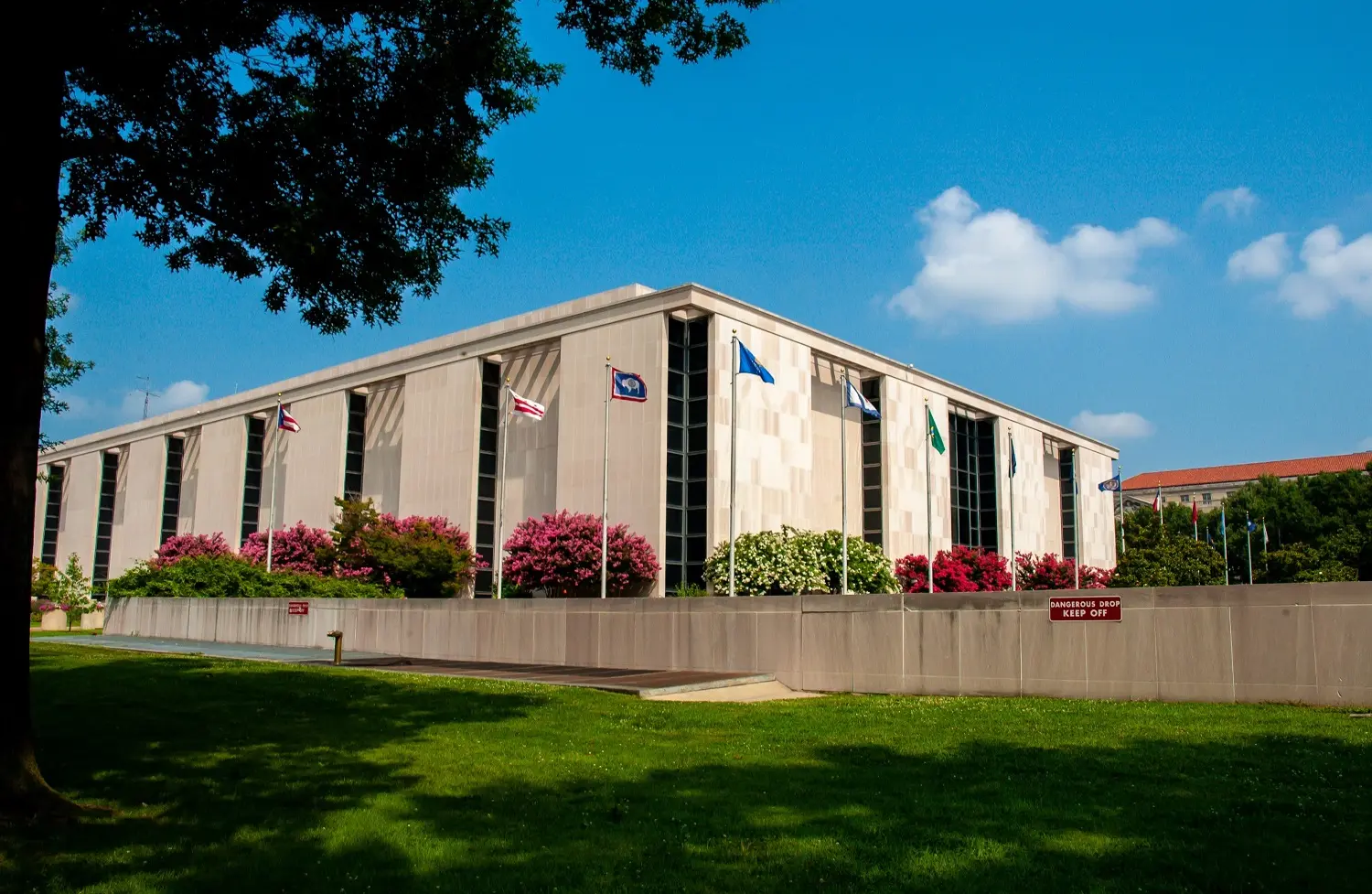 National Museum of American History
Administered by the Smithsonian Institution, this is one of the countless buildings of huge historical and cultural importance located at the National Mall. It has free admission and is open 364 days a year. It receives over seven million visitors every year and uses 325,000 square feet to display over 145 million specimens of plants, animals, fossils, meteorites and much more. Wonderful place to visit with your field trip using our bus rental Washington DC.
Address: 1300 Constitution Ave. NW, DC 20560
Phone: (202) 633 1000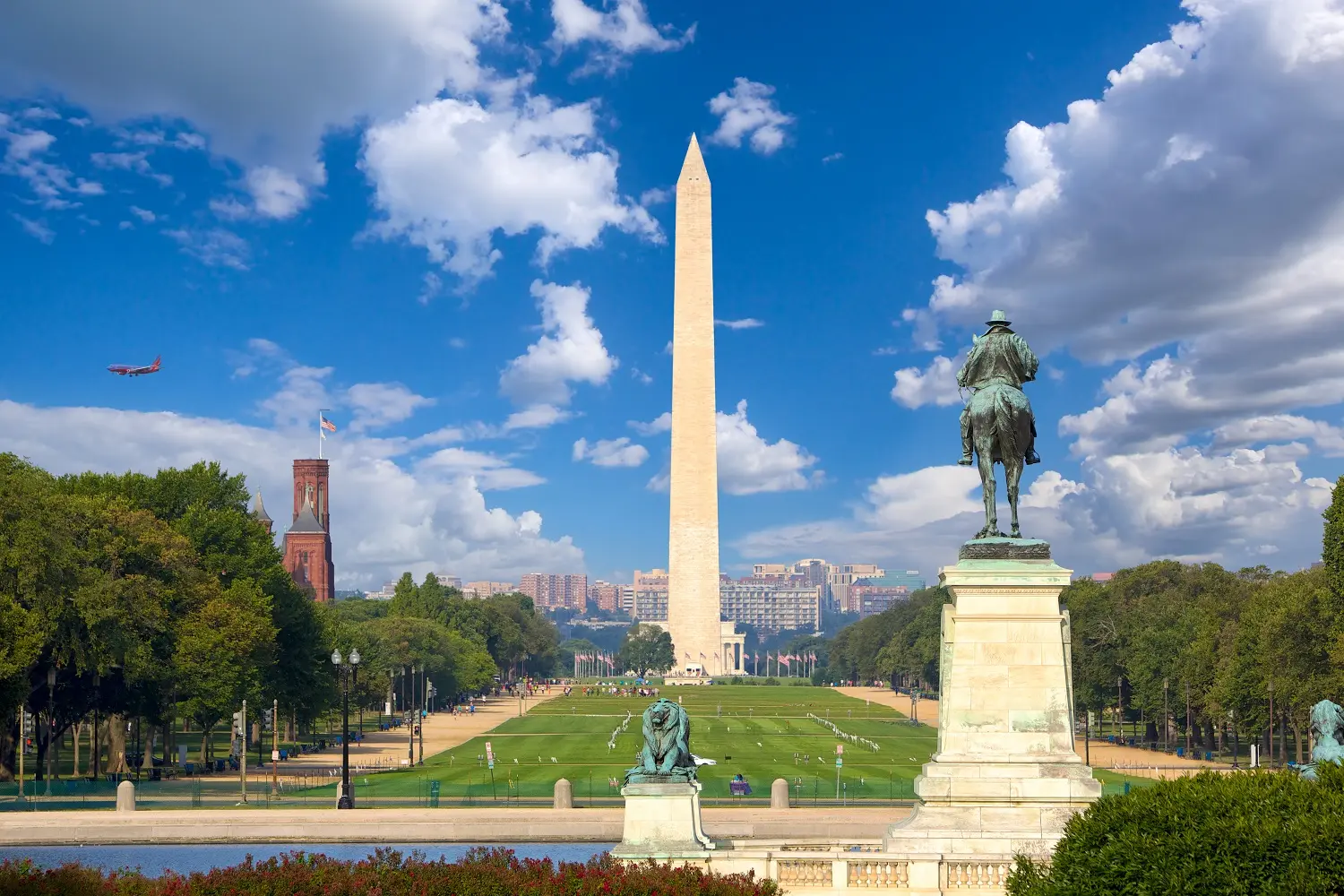 Washington Monument
This obelisk was built at the National Mall to commemorate George Washington, the very first president of the United States. It is made of marble, granite, and bluestone gneiss and is the world's tallest structure primarily made of stone and the world's tallest obelisk. Almost 700,000 visitors gather there every year, which makes it a top recommendation for you to visit using our bus charter rental Washington DC.
Address: 2 15th St NW, Washington, DC 20024
Phone: (202) 426 6841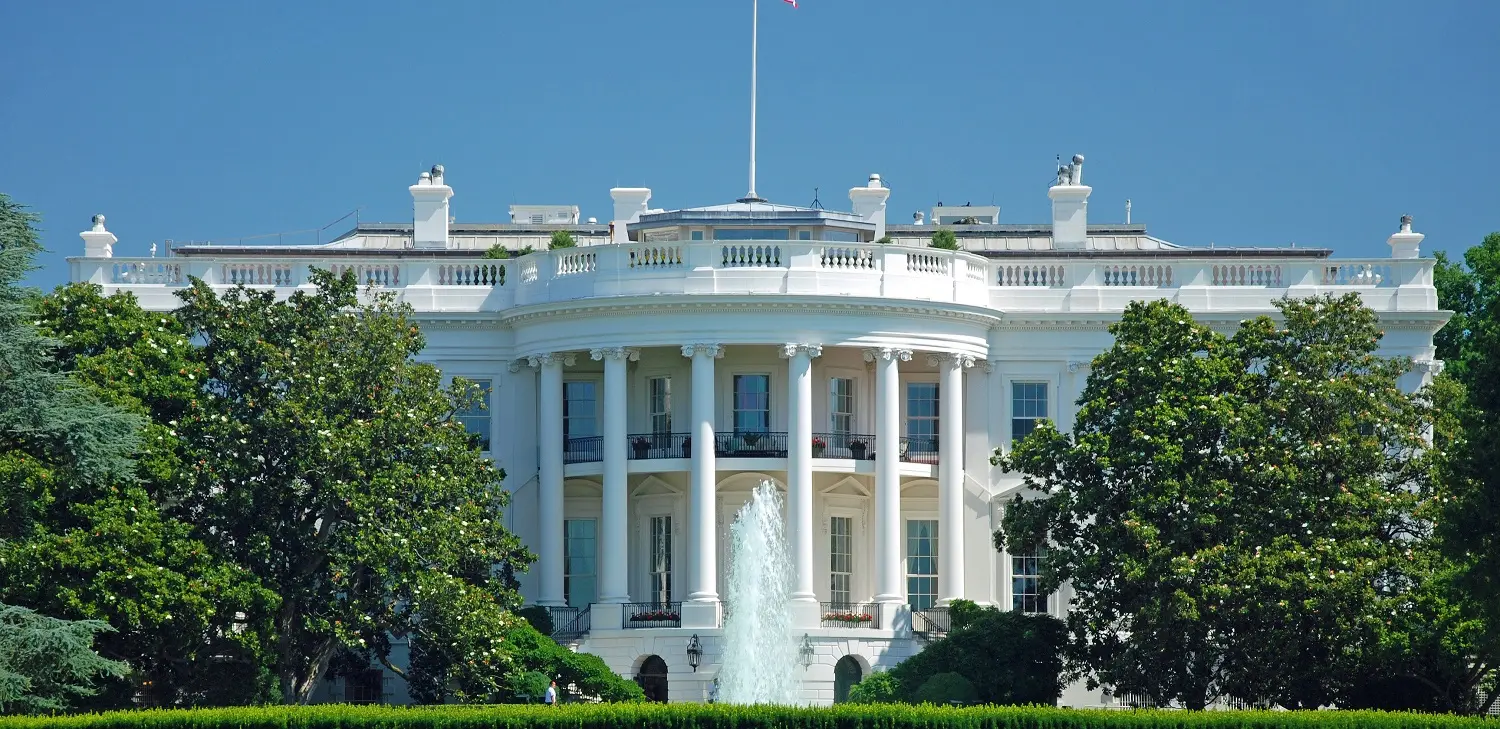 White House
The official residence and workplace of the president of the United States has had this role since the year 1800. It was designed by an Irish-born architect and built using Aquia Creek sandstone painted white. The government hosts tours of all types so you can learn more about how the country's politics operates. Next time you visit the city, have our bus rental company help you plan a tour using our bus charter Washington DC.
Address: 1600 Pennsylvania Avenue NW, Washington, DC 20500
Phone: (202) 456 1111
Airport charter bus Washington D.C.
Washington DC has airports for all tastes. The IAD is the typical international airport, with a busy operation at all times. The DCA turns out to be exotic because its proximity to the city makes everything in its operation different than usual. The BWI, in turn, is further from the city because it also serves Baltimore. Either way, our bus rental company is ready to assist you with quick and efficient airport bus charter Washington DC.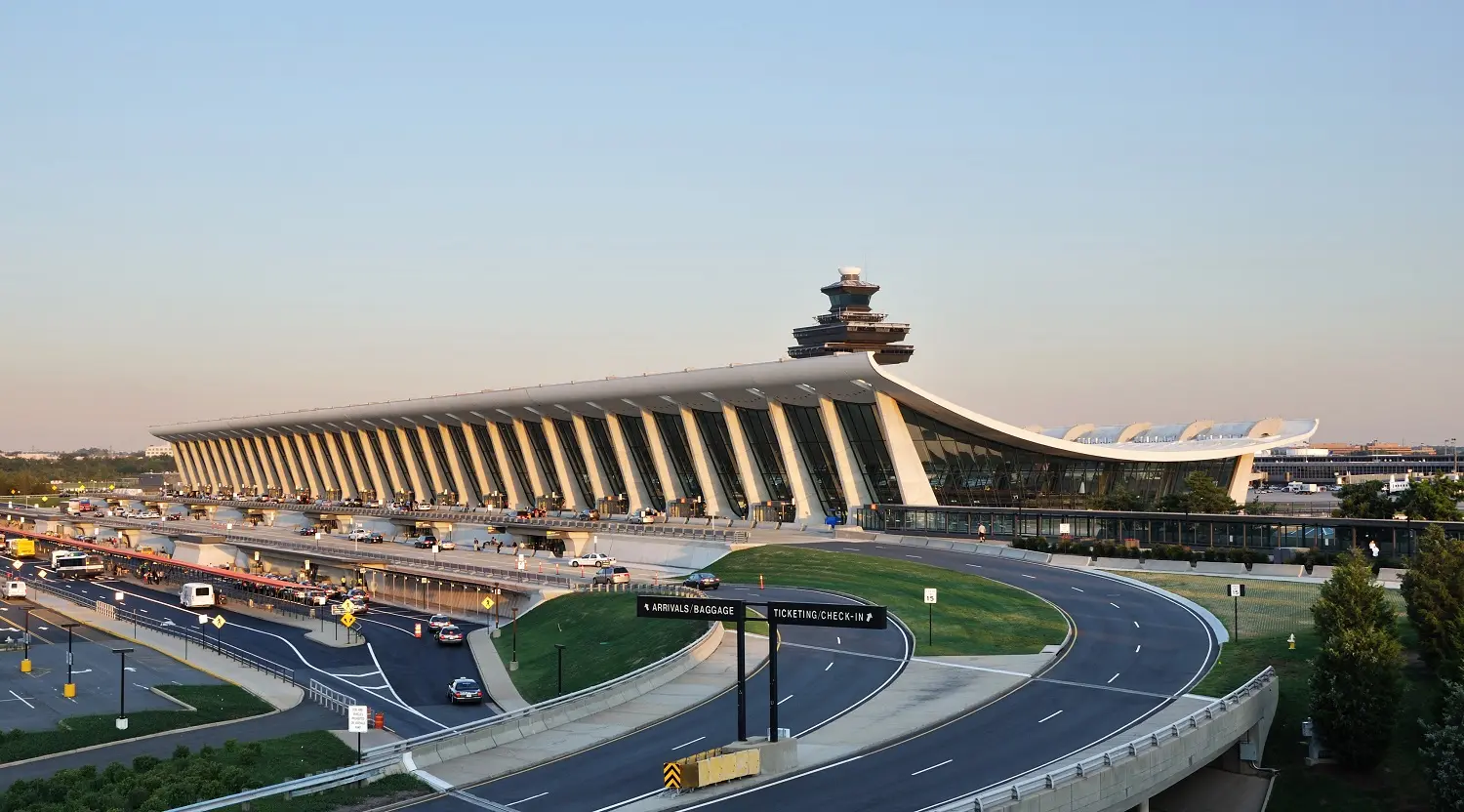 Washington Dulles International Airport (IAD)
Commonly referred to as simply Dulles, it is an international airport located in Virginia, 26 miles west of downtown Washington DC. It was opened in 1962 and named after John Foster Dulles, a former Secretary of State. The main terminal is a landmark itself designed by Eero Saarinen. The airport takes 13,000 acres and has countless nonstop international flights. We can pick you up there using our bus rental Washington DC.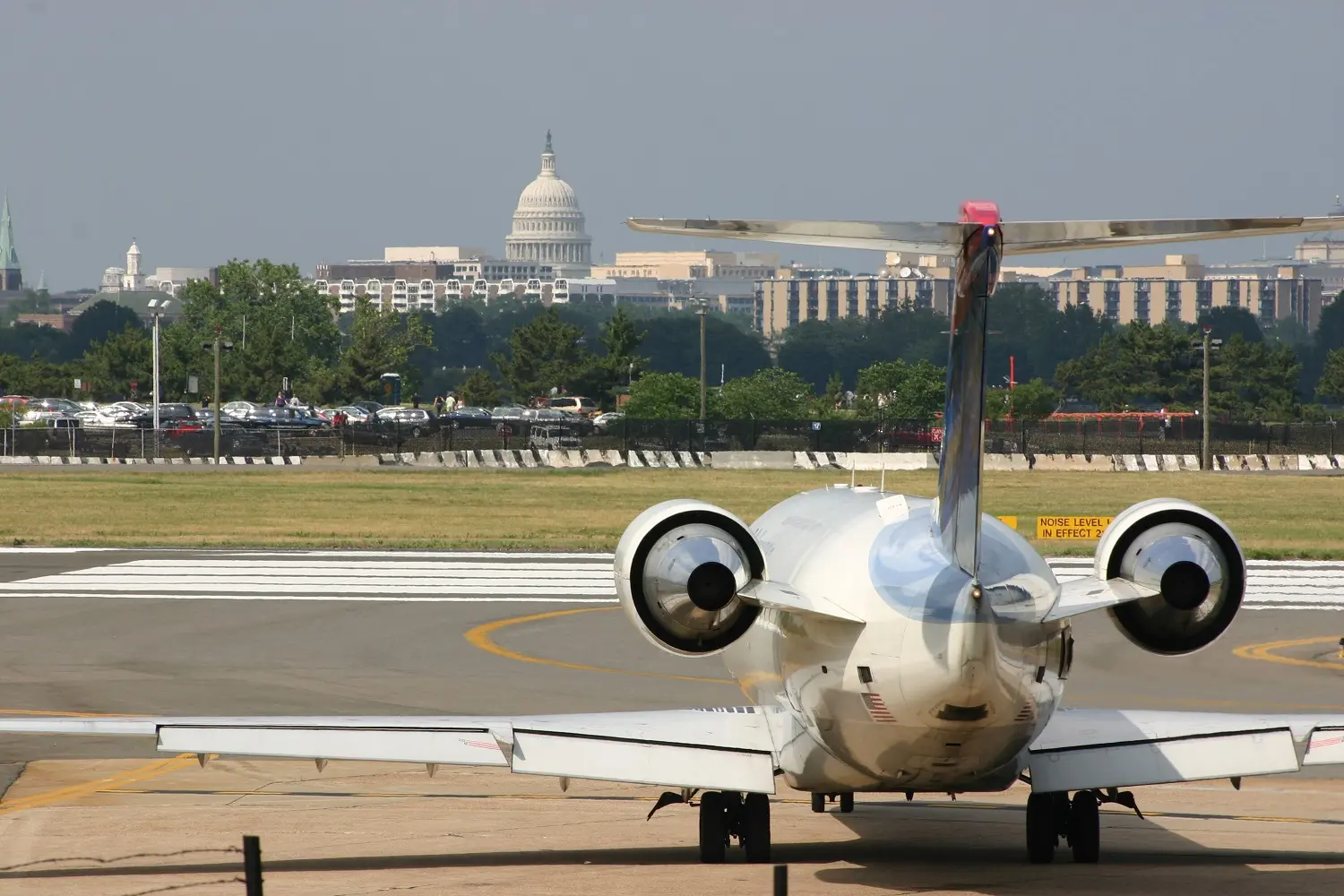 Ronald Reagan Washington National Airport (DCA)
Located across the Potomac River, this airport is informally known as "National" and is 5 miles away from downtown Washington. The fact that it is so close to the city imposes some restrictions to its operations, such as limits on what flights operate there, and the fact that planes must follow complicated routes to avoid flying over historical landmarks. It is surely an interesting place to visit using our Washington DC tour bus.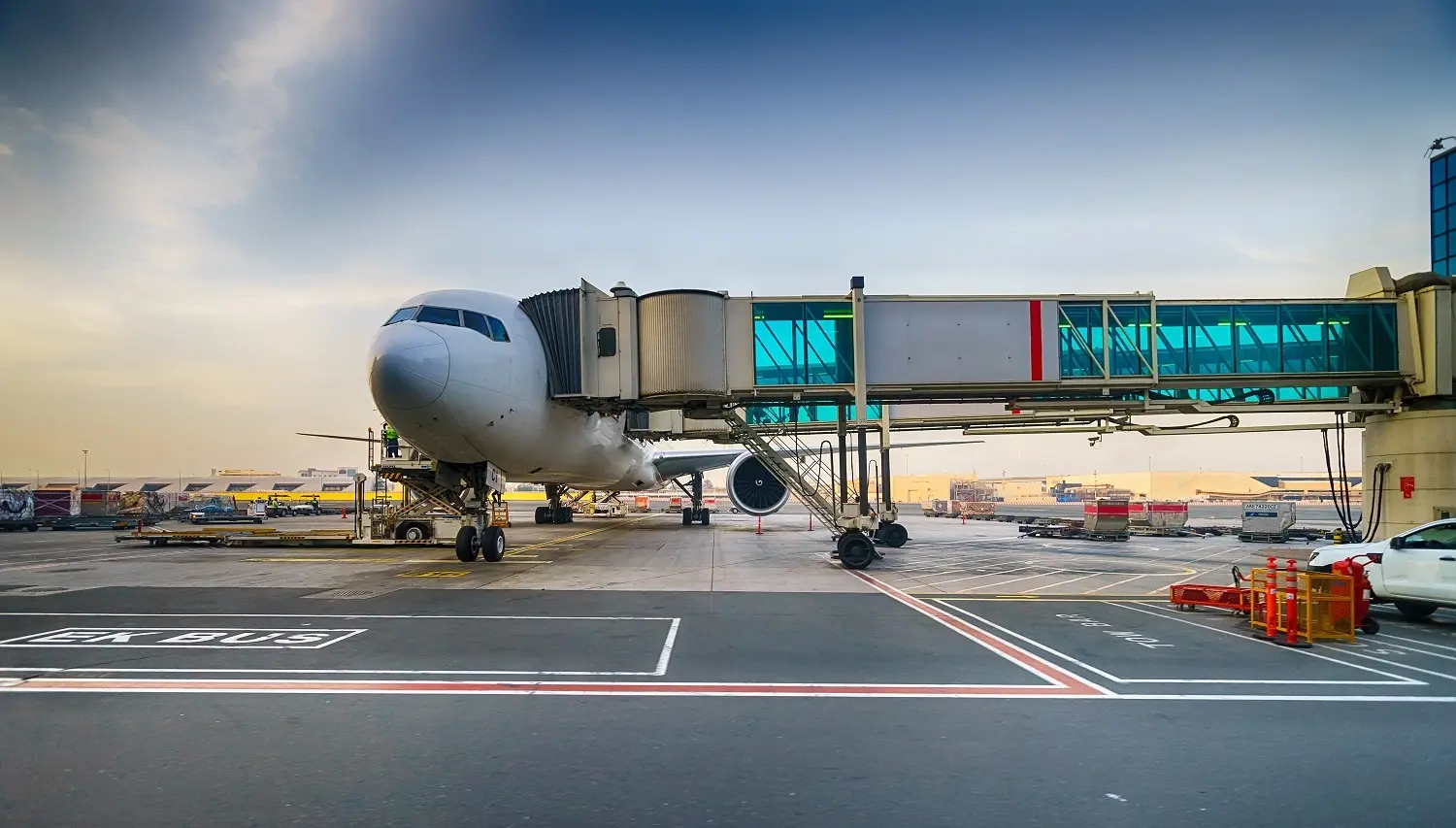 Baltimore-Washington International Airport (BWI)
This airport serves both cities featured on its name and is one of the main airports in that region along with the two above. It is located 9 miles south of downtown Baltimore and 30 miles northeast of Washington DC. The airport is a focus city for Southwest Airlines and was first opened in 1950. Next time you want to visit the city, our bus rental company can plan an airport bus charter Washington DC to wait for you.
Top neighborhoods in Washington D.C.
If you want to enjoy history and culture, along with high-end bars, stores and restaurants, Georgetown is the best place to visit in the city. The Golden Triangle, in turn, is focused on business and finances, going from the White House to the Dupont Circle. Last, but not least, the Capitol Hill is an important residential neighborhood besides the region where the US government is located. Book a Washington D.C. tour bus with us today!
Call our agency to
hire a bus in Washington DC
Now that you have read all about the city, it is time to take the plunge. Phone, email, form – choose your favorite way to request your bus hire Washington DC!