Miami


charter bus rental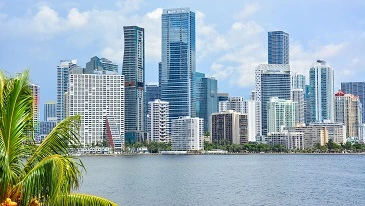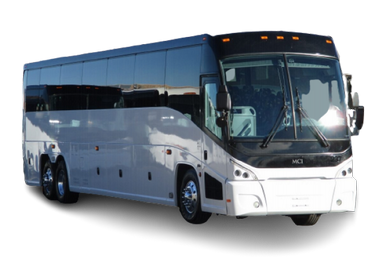 While the beach brings endless fascination alone, there is much more to know about Miami. The most important city in Florida has entertainment for everyone as well as ideal locations to host the most complex corporate events. Next time you want to visit such a charming city, make sure to tell us. Our bus rental Miami can be adapted to all clients in order to make their experience wonderful.
Well-known companies trust us
It's simple to book a bus in Miami
1
Request and wait for our offer
You can call or email us. The more details you give of what you need, the better our service will be
2
Confirm and book your bus
We will reply shortly with our offer. Once you make the purchase, you just have to wait for the trip
3
Sit back and enjoy your trip
Our driver will be waiting for your group as you requested. We hope you have a wonderful time!
Miami charter bus rentals
BCS Travel can provide you with the best service whether you are attending a corporate event in the beautiful Southern city or you want to enjoy everything it has to offer. Our bus rental Miami offers modern vehicles with equipment such as an onboard entertainment system and a climate control. Those characteristics make it better than even private car use, but there is more to know!
Check out also Charter Bus Rental in other our top destinations: New York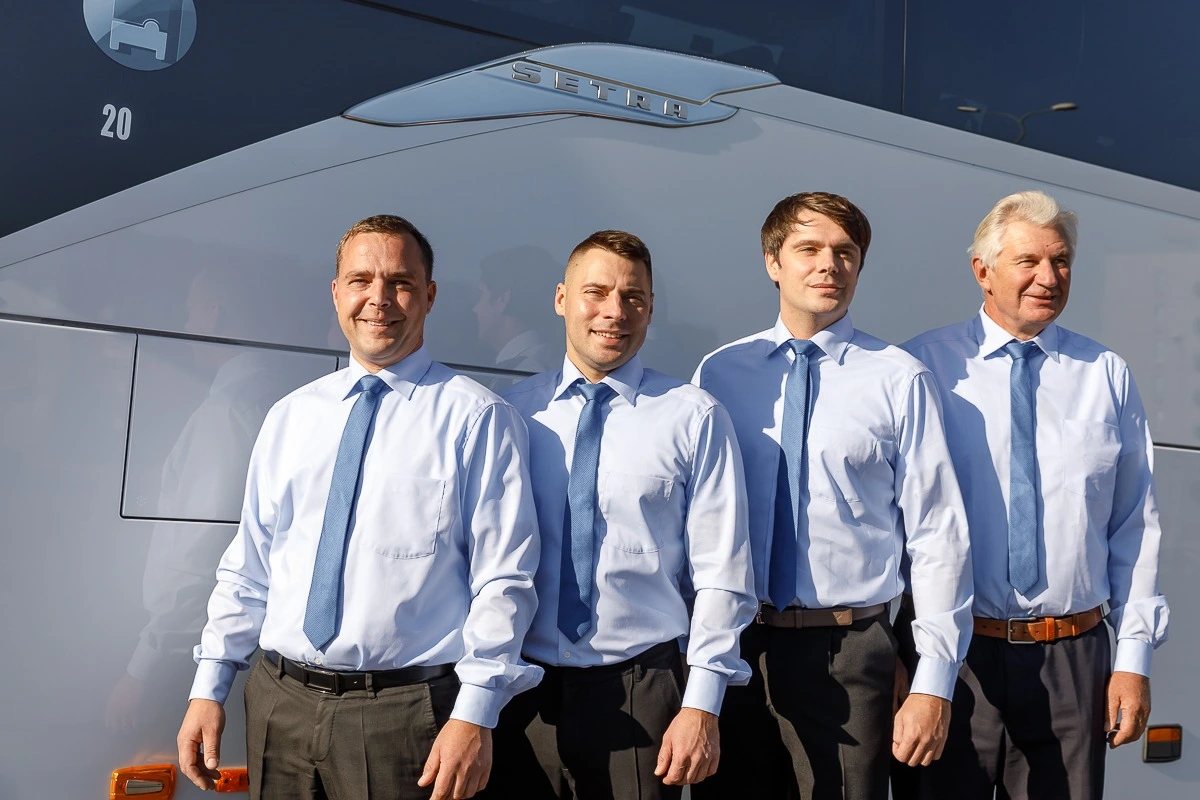 BCS Miami Charter Bus Rentals
Good trips are made of several parts which are equally important. Not even the best restaurant or the most beautiful park will be truly enjoyable if you have problems to arrive there. BCS specializes in bus rentals in Miami and has been a reference in the field for years. We work with only the best professionals and vehicles because we want to provide your group with a world-class experience in private charter bus.
Why should I rent a bus in Miami?
After over a decade of experience, BCS has learned a lot about how to keep improving. Our Miami bus charters has earned the trust of big and small clients, whether for personal or professional use. Every new trip is an opportunity to identify flaws and more ways to do more to cater to your travel needs. Those are only some of the many reasons why BCS has become a reference in group transportation services.
Best vehicles in the field
We make sure to use modern vehicles in our tour buses Miami. They have the latest items in terms of comfort and safety, so you can travel without any worries.
Experienced drivers
Your professional driver is prepared to whatever may happen. They can find the best routes to anywhere in the city and will know how to proceed if something happens.
Custom service orders
Forget about adapting to pre-scheduled itineraries. At BCS, our Miami bus charters do what you want. More specifically, what you request on our online form.
A full network of partners
By working with an extensive group of drivers and agencies, we can provide unparalleled flexibility in your bus rentals in Miami. They are always ready to help.
Green Miami bus charters
Traveling by bus emits less carbon dioxide per person than private cars, trains, or airplanes. It is the best way to enjoy your trip while preserving the environment.
Always available to you
Whenever you want, you can call our hotline. There will always be a professional to answer you and cater to what you need before and during your trip to visit Miami.
Minibus rental in Miami
Everyone knows that our charter bus rental Miami offers prime-quality services. However, there are times when a regular bus is too much. If you have to divide your travel group, or you simply are not transporting many people, we have an alternative which will suit you perfectly. Our minibus rental Miami can offer you the very same level of overall quality while transporting fewer people through the Miami traffic.
If you are looking for Miami wedding transportation, corporate charter, sports team bus rental, or anything else, look no further. BCS takes pride in offering custom services because that allows us to cater to all clients. In this specific part of the article, we are going to show how our minibus service can make your private bus service Miami more productive and efficient if you have a smaller group.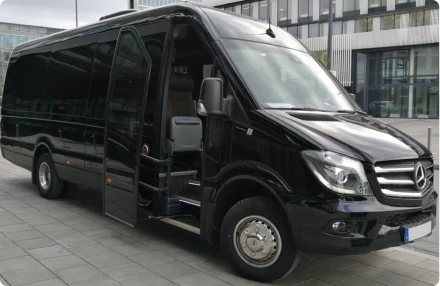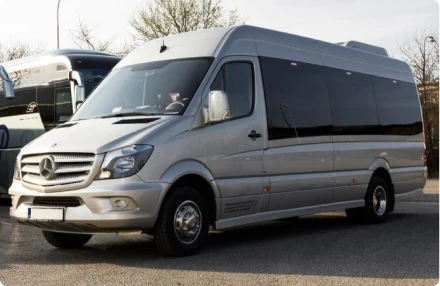 Luxury minibus rental Miami with BCS
01
Comfort
We make sure to use the latest vehicles available in the market. That means they all comply with the latest standards in terms of comfort. Our charter bus rental Miami can take you wherever you want in the city with adequate space for you and your luggage, and comfortable seats which you can recline. Our big goal is to keep you relaxed and rested so you can enjoy your stay to the fullest in the Miami area.
02
Reliability
Whether you are using a 20 passenger van rental or a double-deck charter bus Miami, we have your back. BCS has a decade of experience in the transportation industry and we use it to the fullest to bring you a good service. We explain everything of our service package in the beginning, there is a dedicated group transportation manager to help you, and we have a 24/7 hotline which you can contact.
03
Safety
Another advantage of using modern buses in a major city is that they comply with the latest safety regulations. It is a priority for us to have our Miami charter bus rental offer items such as speed limiters, ABS, and seatbelts for everyone. That will make you relaxed and allows your travel group to properly enjoy themselves in their trip to Miami. Besides all that, we can all use fewer reasons to worry about, right?
Frequently asked questions about Miami bus rentals
Of course! All the necessary tax and toll charges for the entire trip are included in the estimated price. On the other hand, eventual entrance and parking fees are not included. We advise you to take a close look at the information we provide regarding which service fees are excluded from that estimate.
Feel free to send a message to our email address: [email protected]. We apologize in advance for the transportation logistics issue you are experiencing, but we will be happy to deeply analyze it and provide a solution.
Our standard procedure is for the driver to wait up to 30 minutes at the location requested by the travel group. However, it is possible to customize your service with additional waiting times, which may be useful at a private event, if you request that beforehand.
In general, each person can take a medium-sized suitcase (70/50/38 cm) and a laptop bag or a small bag (40/30/17 cm). However, it is possible to make different arrangements if you inform us of what you need with enough time. Either way, our advisors are always happy to answer further questions before you rent a charter bus Miami.
We take pride in keeping a modern fleet to offer in our bus tours Miami. BCS only works with one to five-year-old minibus rentals.
We can make arrangements for that. All we ask is that you inform us of the age of all children that will travel with you. This way, we can install child seats of the appropriate type for all of them.
How can I use a Miami bus rental?
We have used the years of experience to perfection our bus charter Miami. That means we have prepared ourselves for any possible event that may happen during your trip. By doing so, we have also learned more about what our passengers need from us. That has helped us customize our bus services and even divide them in categories. Here, we can present examples of what we can offer.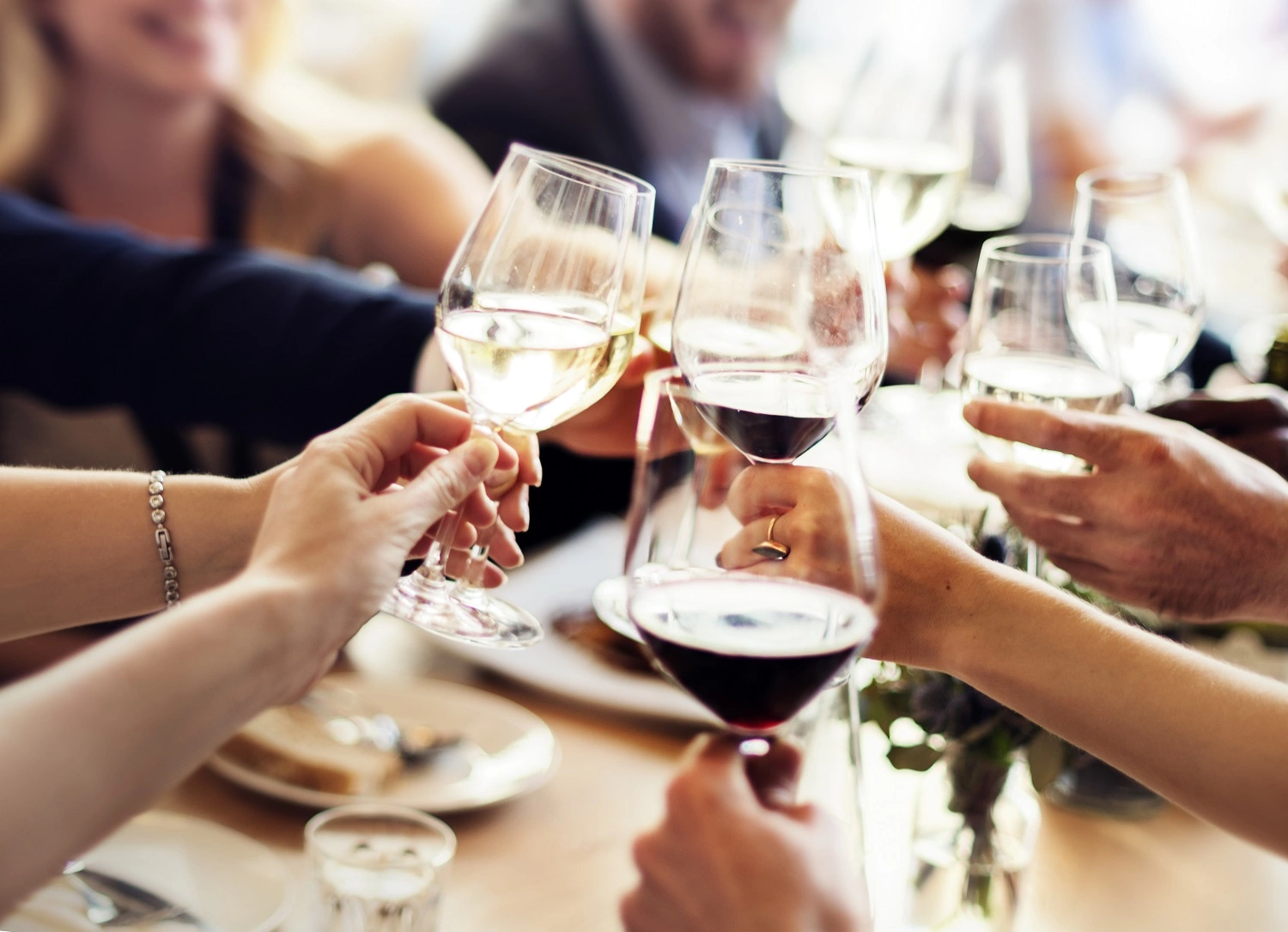 Corporate bus rental Miami
With BCS, you will have no problem at all when booking your Miami charter bus rental for large groups. We can gather all the employees at different locations and drive them to the event in no time.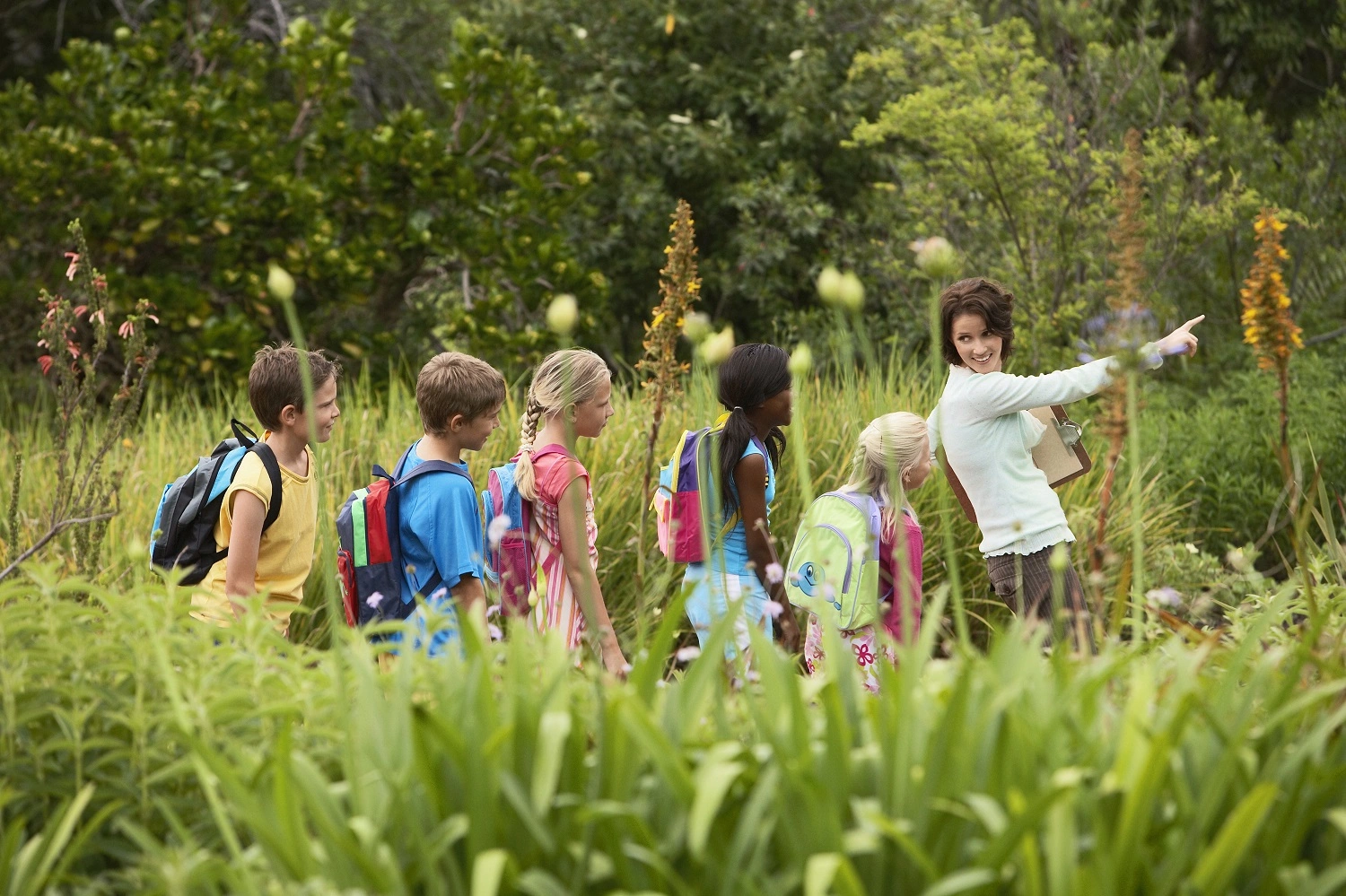 Field trip coach bus Miami
Our bus company Miami can drive your group of students to wherever they need, then back to the academic institution in no time. Our drivers know the city well enough to find the best routes for such long distance trips.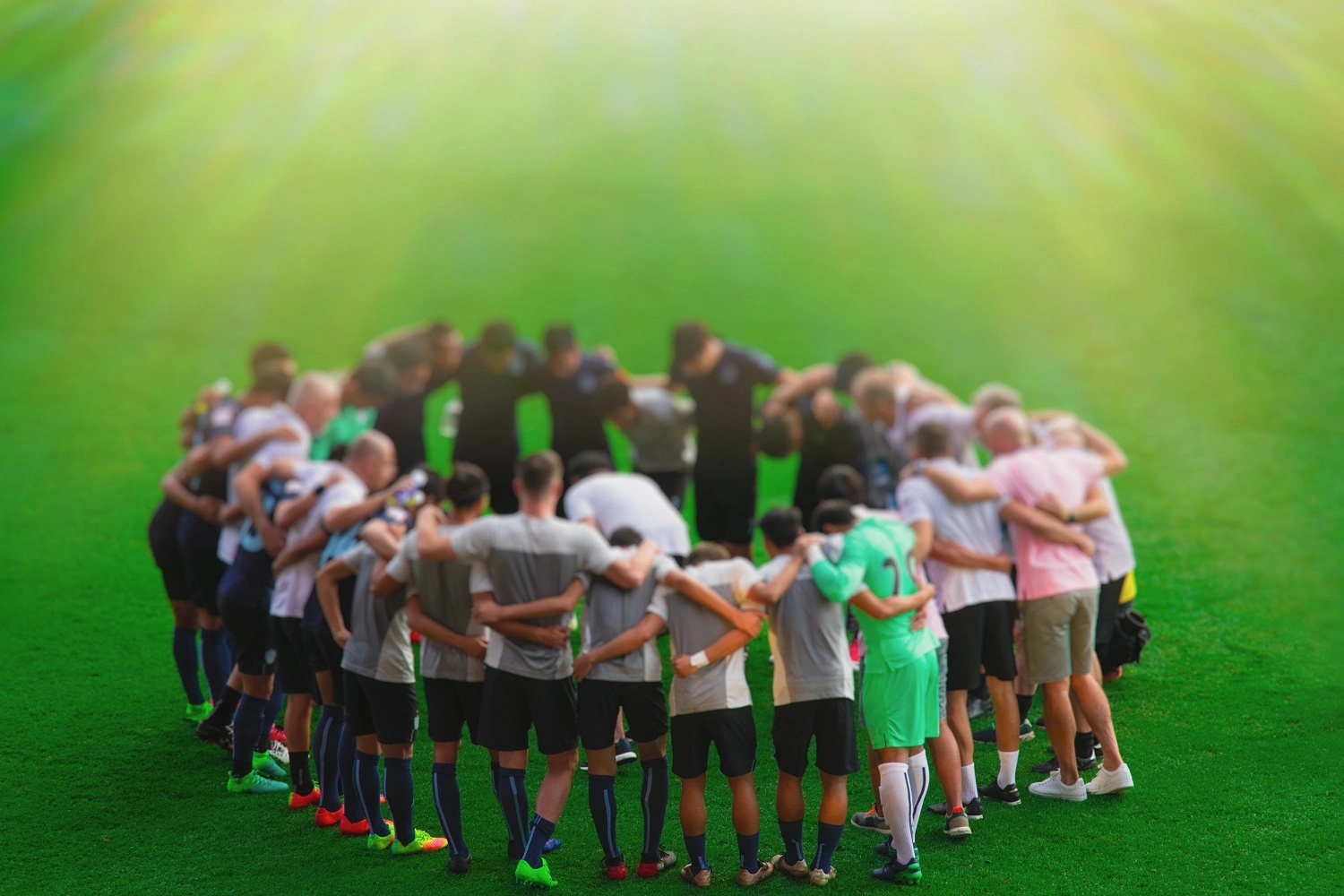 Sports team charter bus rental Miami
If you rent a bus Miami with us, your team will be on the right path to win. We can find the fastest routes to take the players to their sporting events, so they will have plenty of time to prepare and win.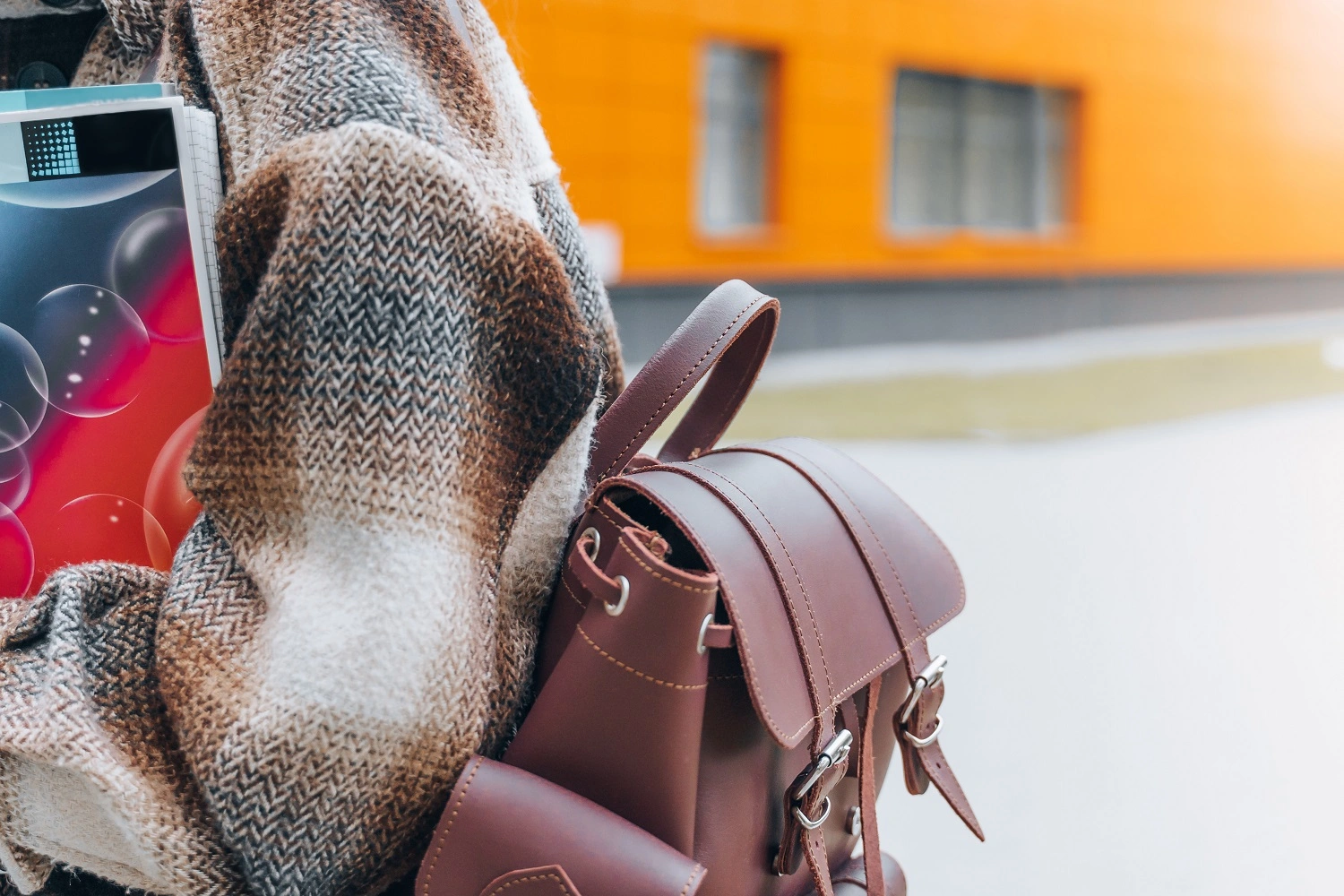 Student bus rental in Miami
Our bus rental in Miami and nearby cities is the best choice for students of all grades. They will travel back and forth in comfort and safety. You can even keep track of the trip by contacting our 24/7 hotline.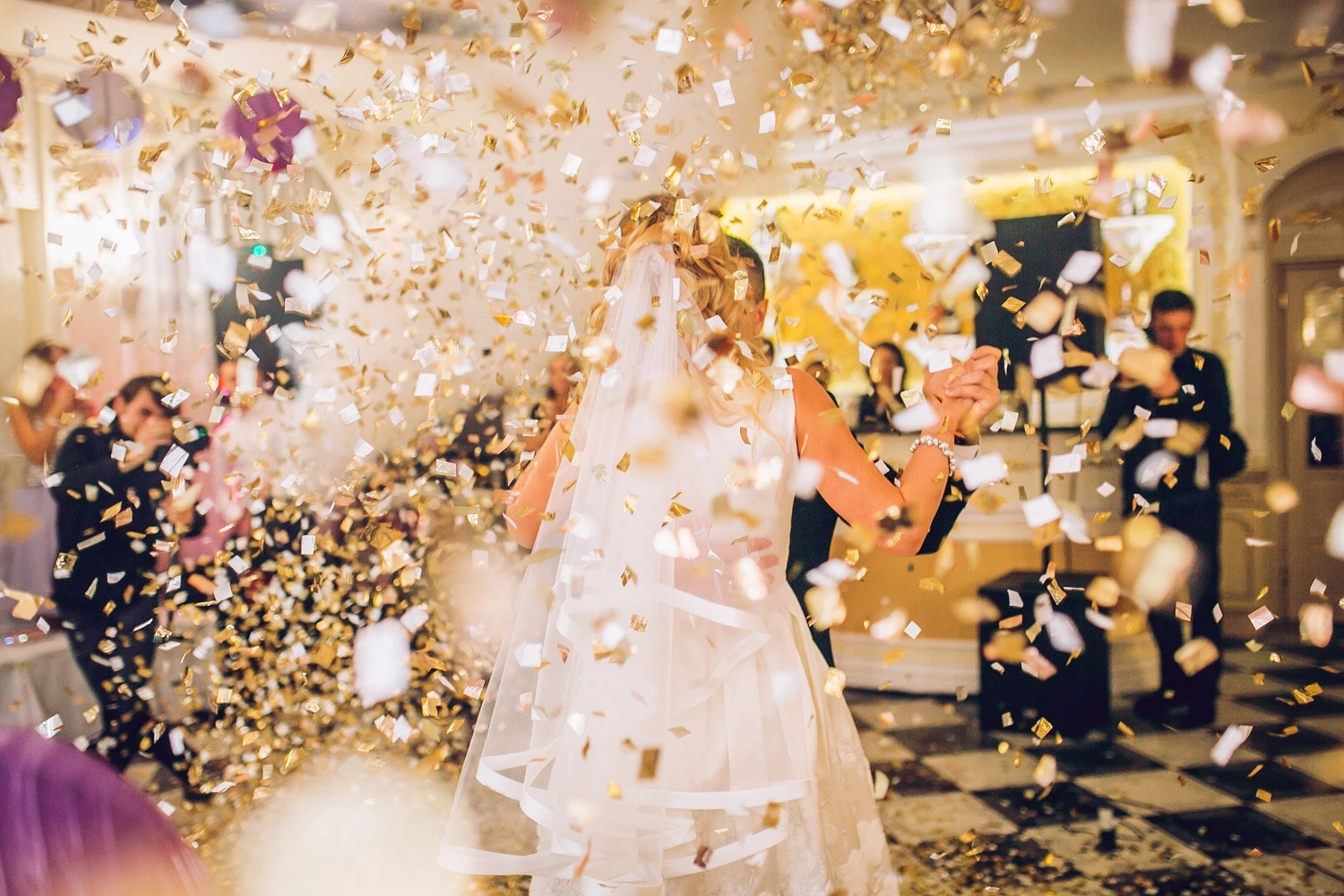 Wedding transportation Miami
Our Miami bus charters are the best option to make your day even more special. Our drivers will be thrilled to take your guests to the venue and give them time to prepare and enjoy their wedding party.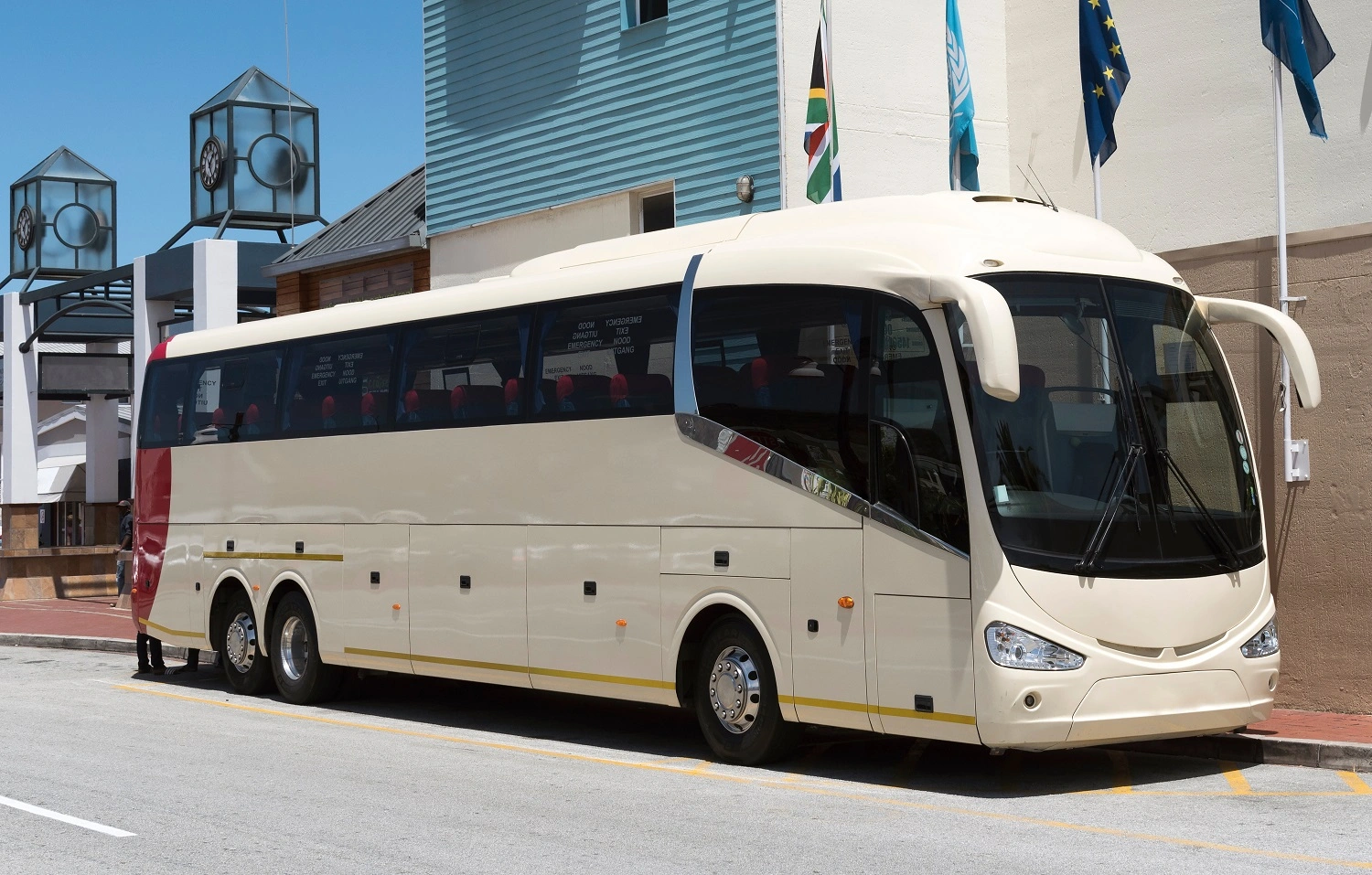 Custom tour buses Miami
If none of the options above suits your travel needs, there is no problem at all! You just need to fill out our form requesting exactly what you need. Our Miami bus rentals will do their best to assist you!
Contact us today
for your bus trip
Phone call, email message, online form… feel free to choose the way. All we need are the details of what you need in your trip, and we can make it happen!
Top Events in Miami
Miami has events of so many kinds that it can be easy to get lost. Especially when you are planning to visit the city and have limited time. This is why we are here: we want to help you navigate all the options in order to plan the best itinerary for you and your travel group. Next time you want to visit the city, trust our Miami bus charter to organize everything for you to visit those places with time.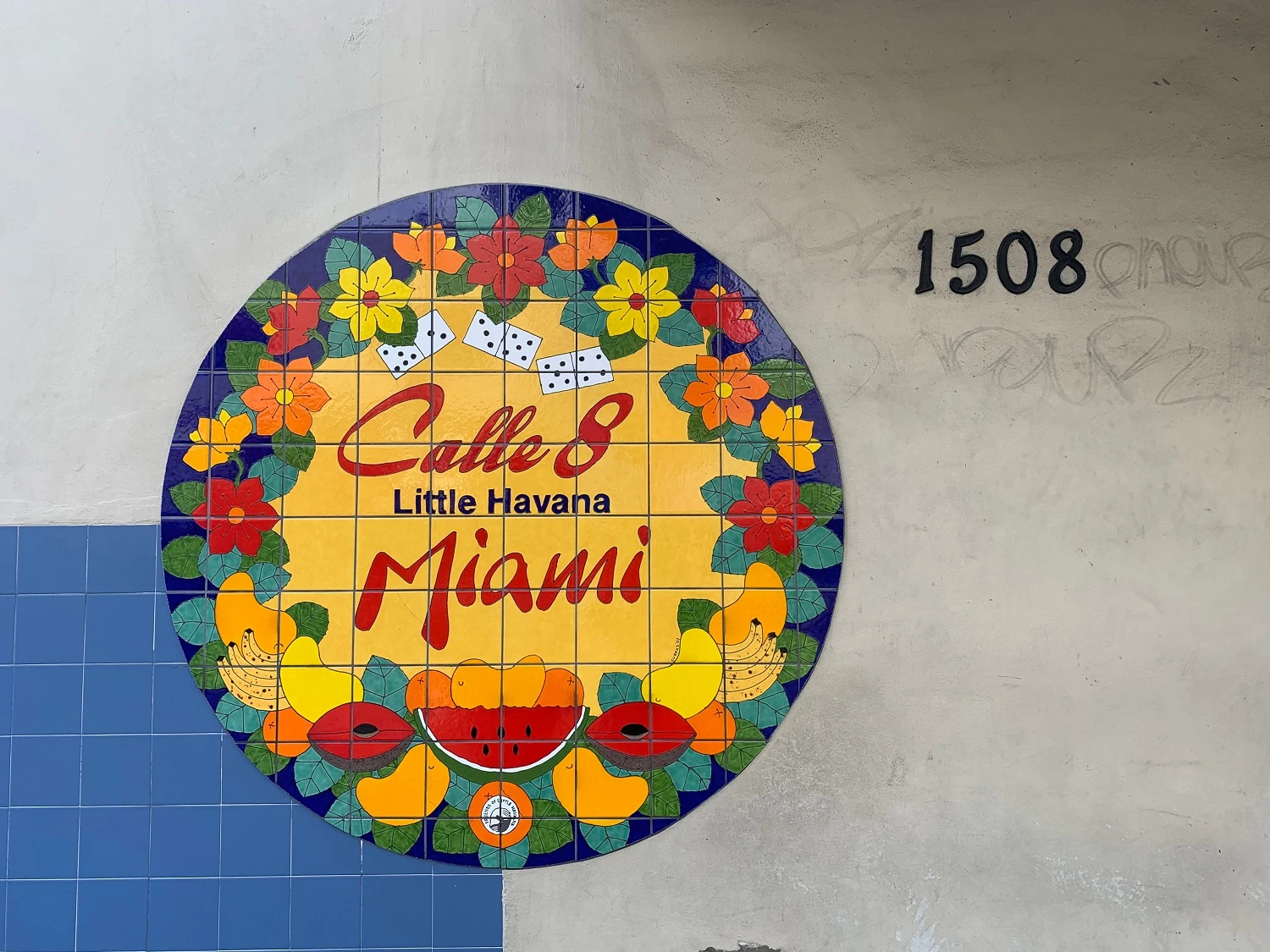 Calle Ocho Music Festival
As we mention some paragraphs above, this festival takes place in Little Havana. It happens every March and has become the largest music festival in the city. It offers the very best of Latin cuisine, culture, music, and many other attractions. Besides, it is a beautiful gathering for all the Hispanic people who live there. BCS can offer a Miami bus rental to help your travel group enjoy the festival.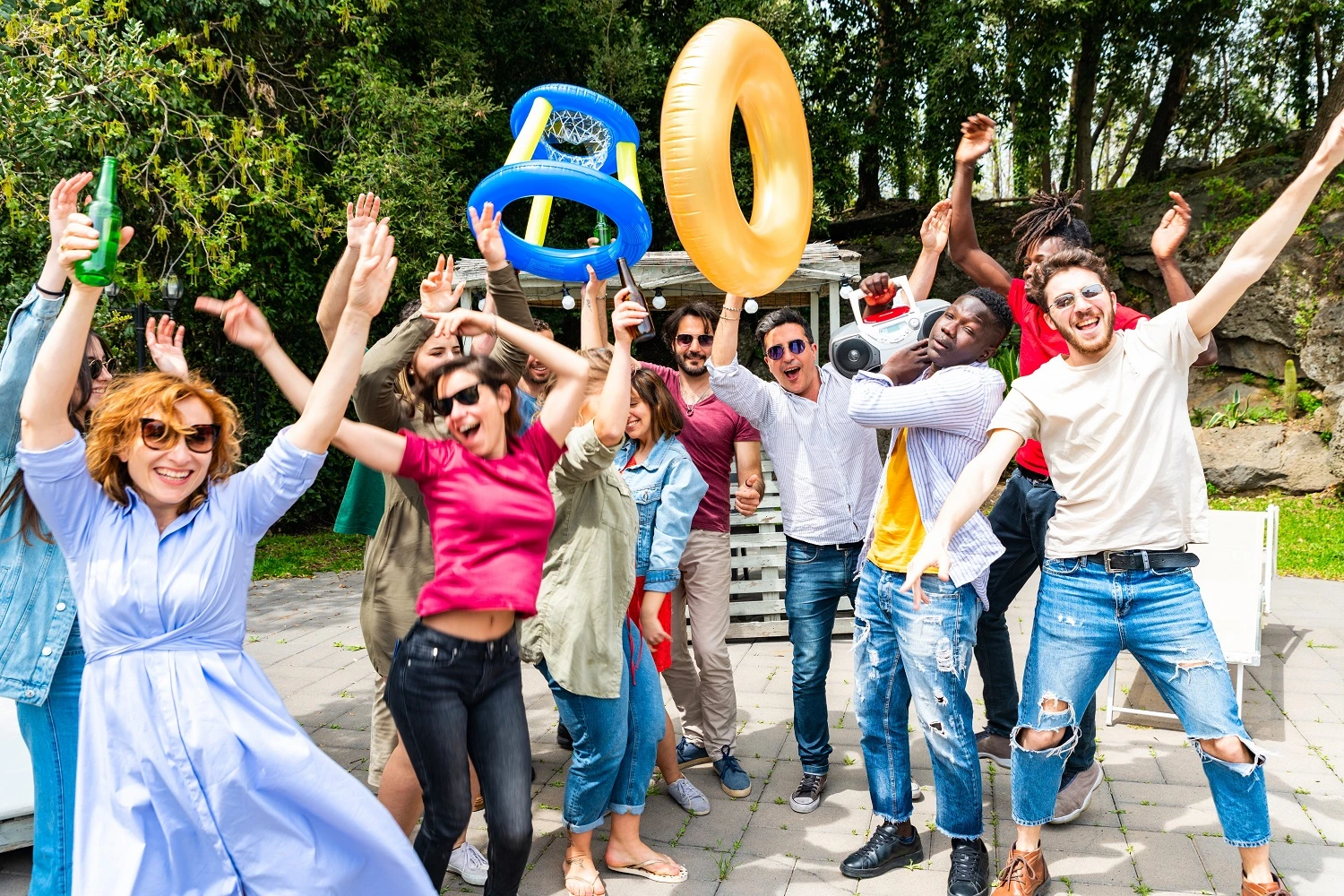 Coconut Grove Arts Festival
Even though music festivals have become mainstream around the world, this is one of the oldest in the region. "The Grove", as it is informally known, actually gathers artists of all types. It happens in February and shows the best in live music, food, and many other aspects brought by approximately 400 artists. BCS's minibus rental Miami is ready to drive your travel group to the venue in comfort.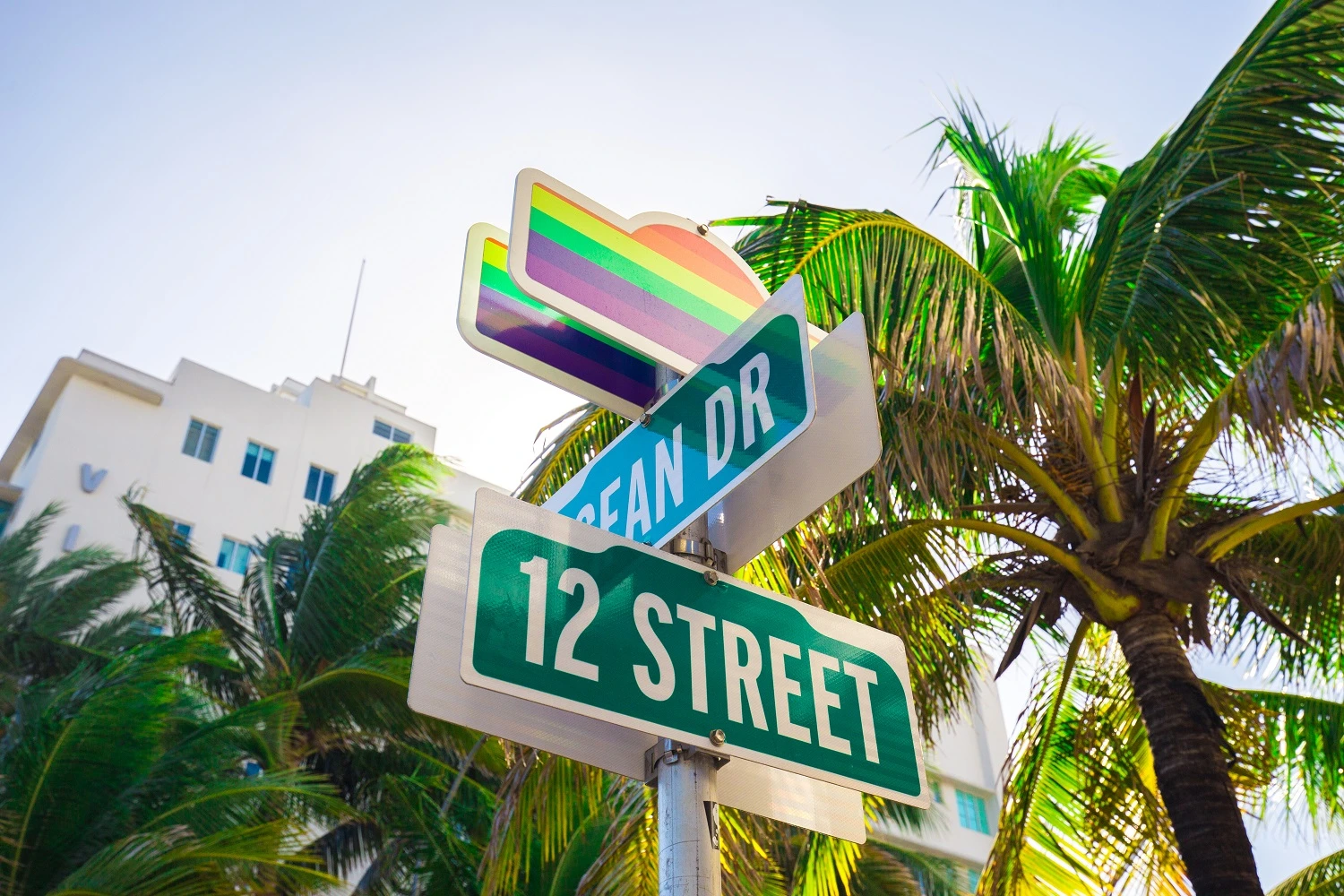 Miami Beach Pride
One of the most traditional Pride celebrations in North America lasts around nine days and happens from late March to early April. It features a huge and beautiful parade, a complete festival with arts and music, and countless dance parties. There are excellent opportunities to meet new people and our Miami bus charters can offer the whole infrastructure to drive you to wherever you want there.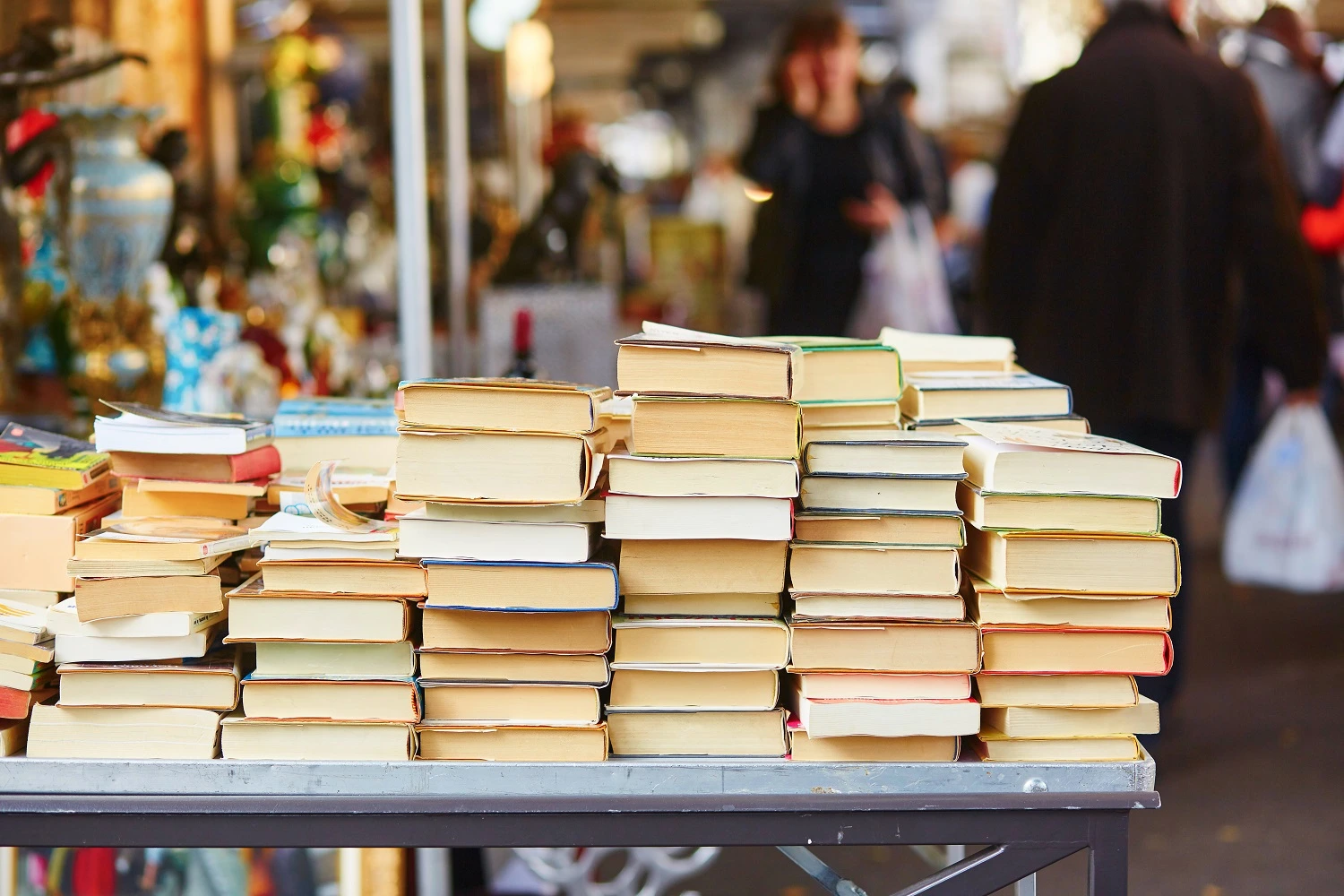 Miami Book Fair
The campus of Miami Dade College gathers over 500 authors every year, from all around the world. They get together every November for readings, lectures, panels, book signings and multiple other events – there is even a street fair. You can find rare editions, collectibles of all sorts and immerse yourself in culture. If you rent a bus Miami with us, you will enjoy every moment of that book fair.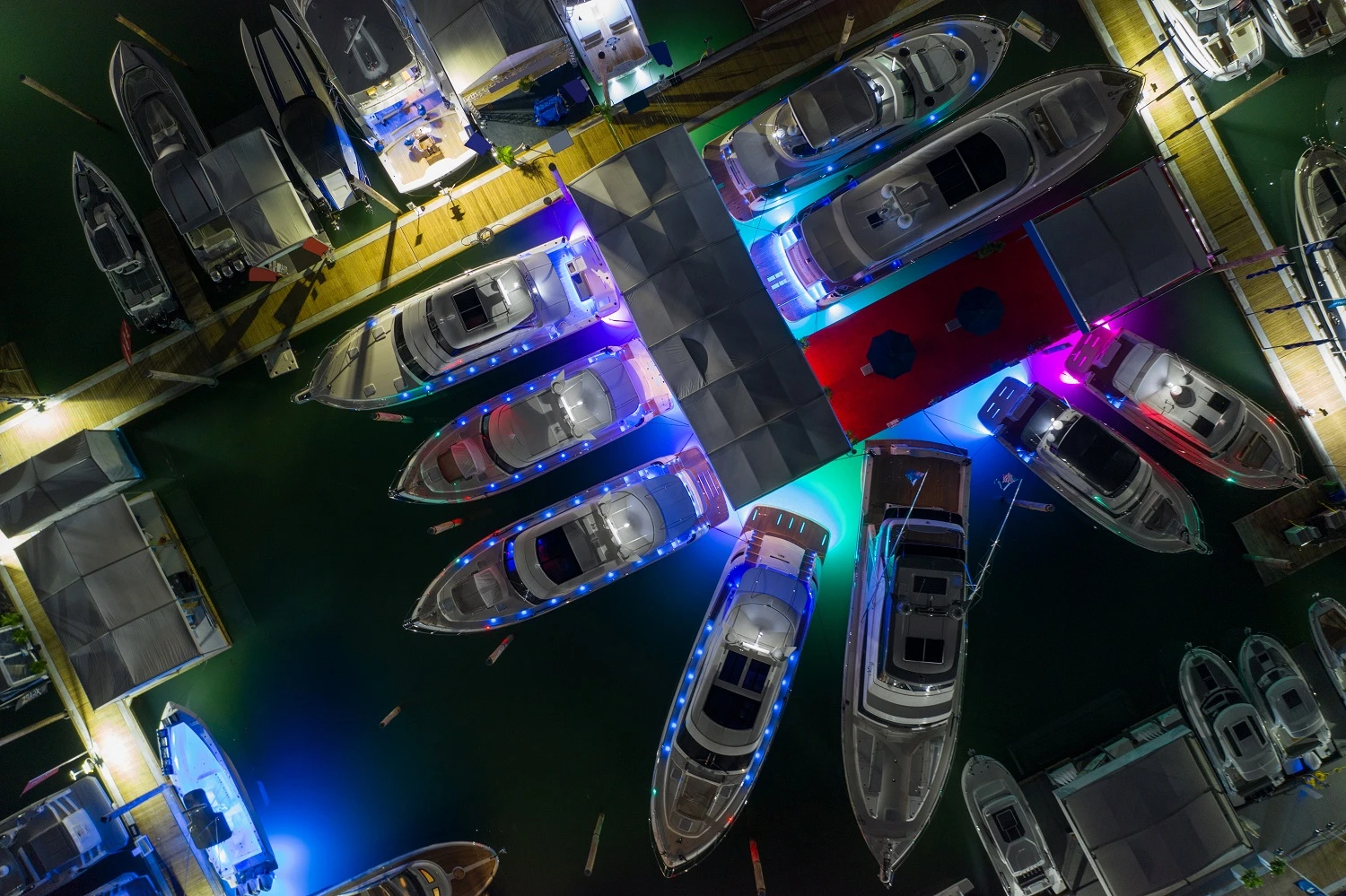 Miami International Boat Show
If your idea of tourism involves boating, this is one of the largest boat shows in the world focused on consumers. It attracts over 100,000 visitors every year, as well as a thousand boat vendors. The International Boat Show features the latest news in the watercraft industry, from sailboats to full-luxury yachts. Our bus rentals in Miami can drive you there back and forth in a timely manner.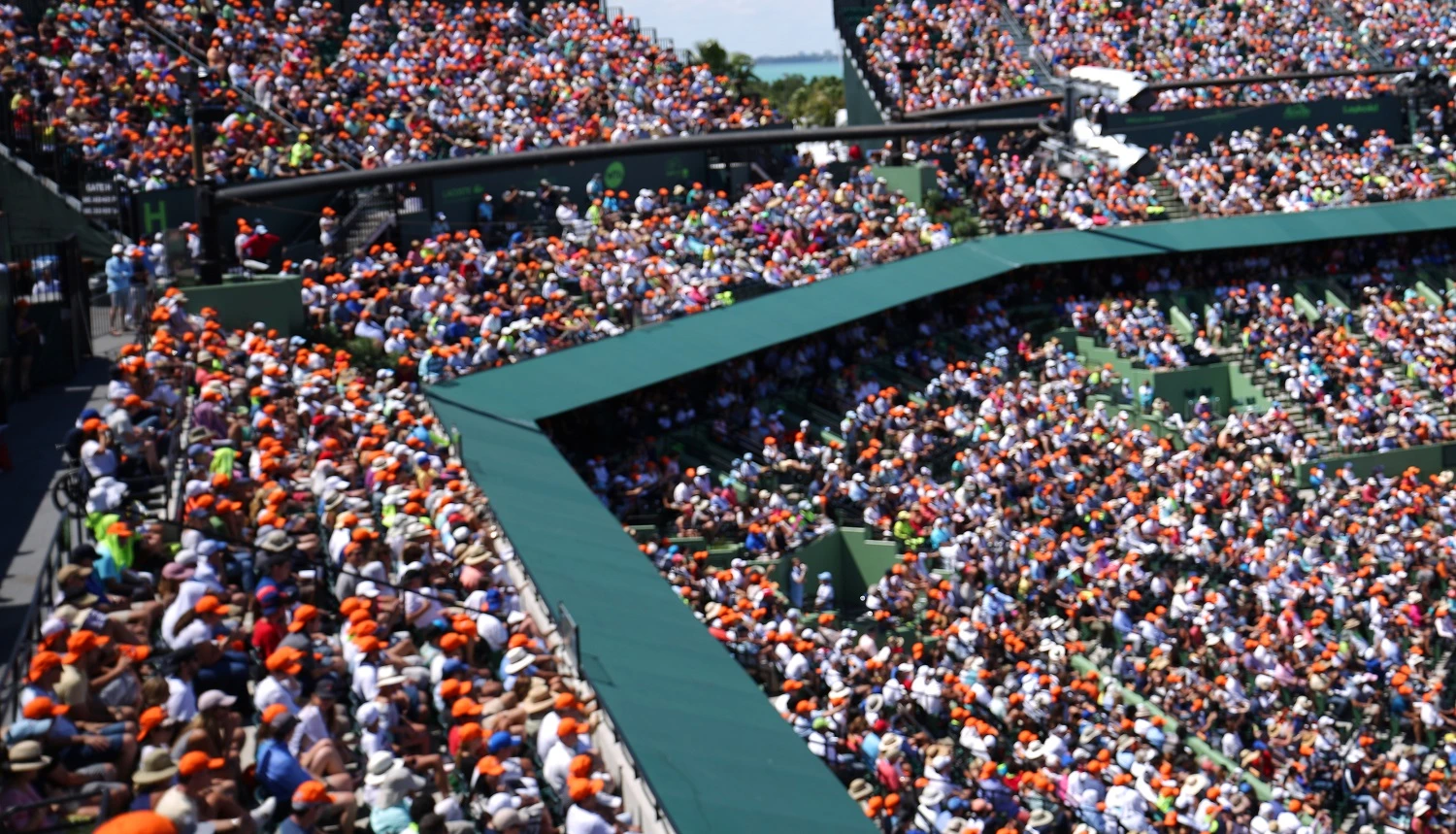 Miami Open
Sports fans will love this one. Miami Open is one of the most influential tennis events in the world. It lasts two weeks and is usually referred to as "the 5th major". You can enjoy it in April and see over 200 of the very best tennis players in the entire planet. It happens at the Hard Rock Stadium and it regularly draws world number ones from the ATP and WTA. Hire our Miami bus rentals to attend it!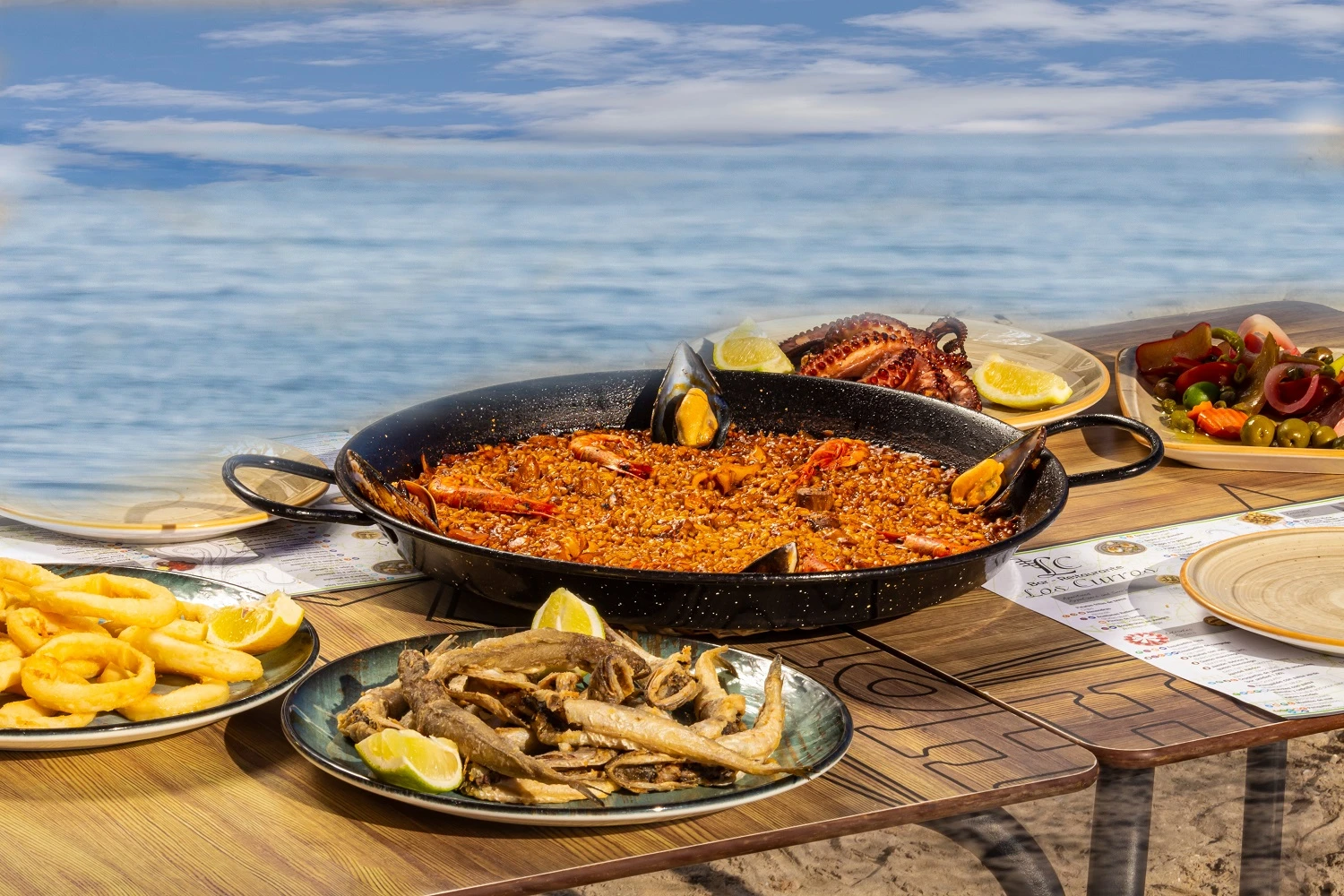 South Beach Wine and Food Festival
What could be more glamorous than such an event at South Beach? Every spring, some of the most famous personalities in the food industry visit the region. They demonstrate their talents, try local dishes, and raise money for the FIU's Hospitality and Tourism Management School. Our charter bus rental Miami can offer you a world-class custom service to drive your travel group to that event.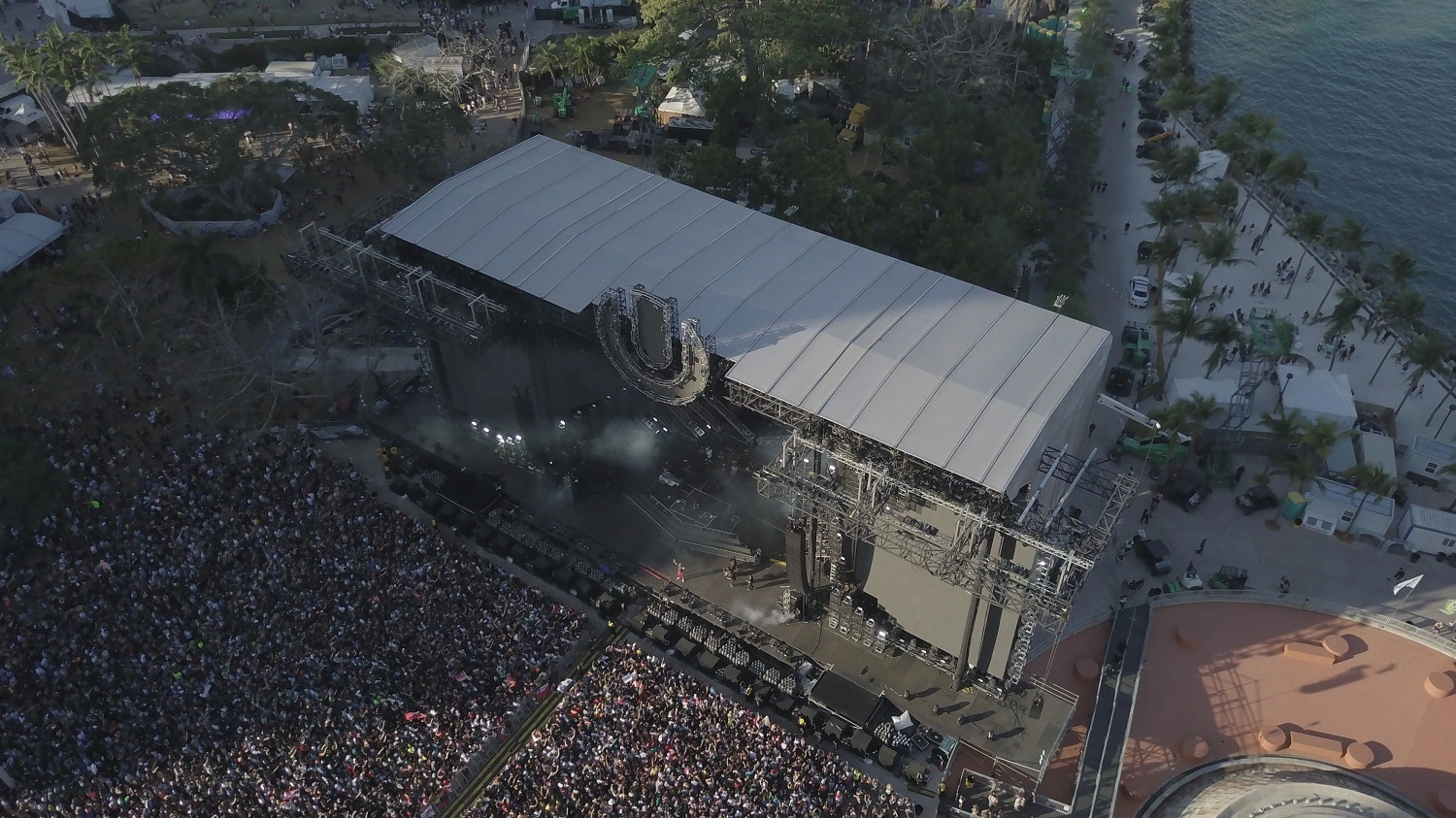 Ultra Music Festival
Over 70,000 fans come to this festival every year. They spend three days enjoying the absolute best in electronic dance music every March. This event occurs in downtown Miami, more specifically in Bayfront Park. Next time you want to dance all night long, all you have to do is trust BCS's Miami charter bus rentals. We have everything prepared to make your attendance a beautiful experience.
Top Places in Miami
This beautiful city has much more to offer than a fascinating beach. Next time you visit Miami, you have to make enough time to visit its other locations. Each region has a wide selection which will dazzle you. While it seems difficult to book a trip with so many options, you can rest assured that our charter bus Miami has everything to assist you. Your time in the city will be simply wonderful!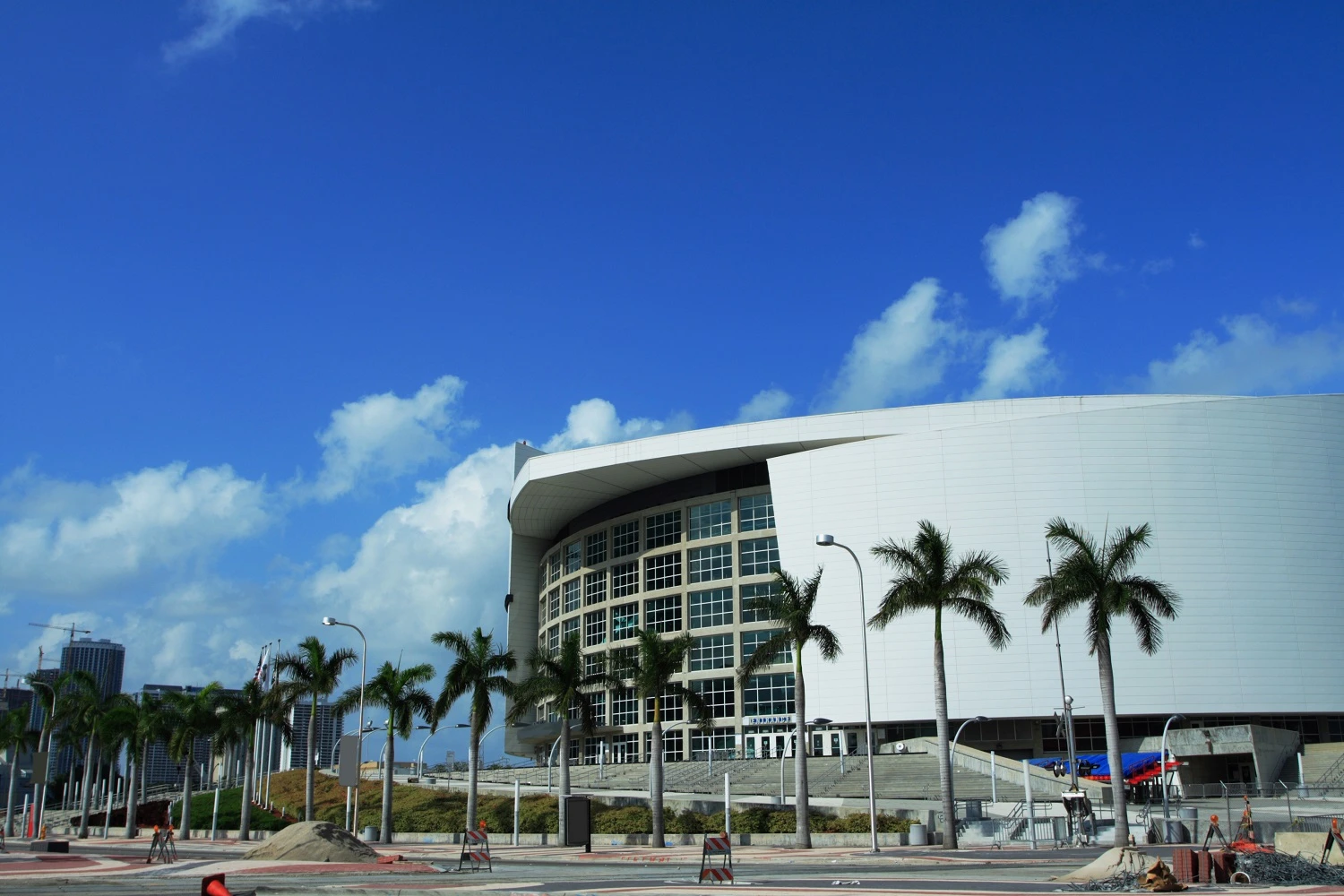 FTX Arena
Formerly known as American Airlines arena, this is a multi-purpose stadium where activities of all kinds are performed regularly. Just so you know, there is even a theater there, the Waterfront. It is also worth knowing that American Airlines still keeps a travel center there as well. Whether you are going to enjoy sports or arts, you can rely on BCS's Miami bus rental to punctually drive you there.
Address: 601 Biscayne Blvd, Miami, FL 33132
Phone: (786) 777-1000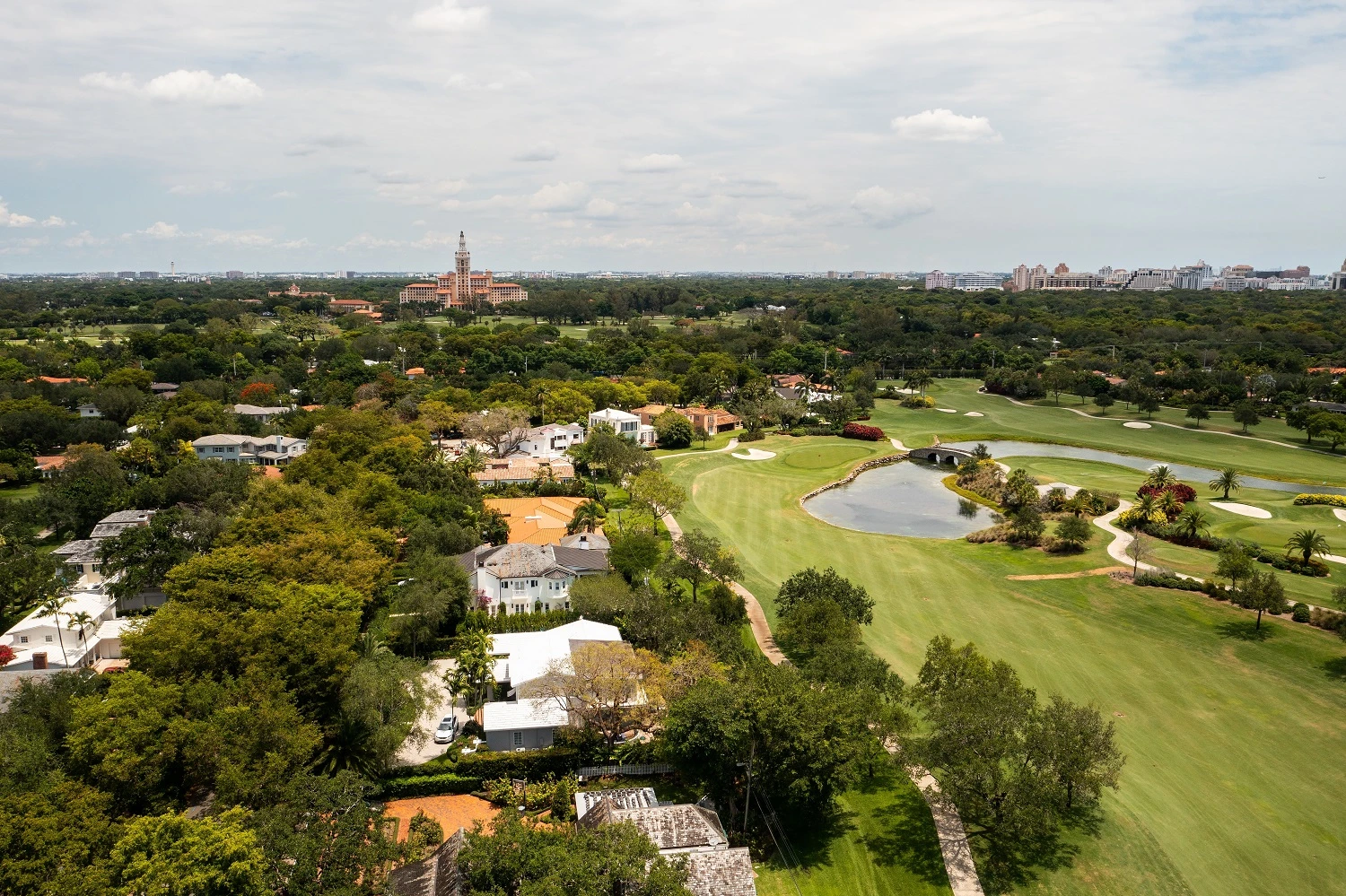 Coral Gables Country Club
What could be more pleasant than hosting your special ceremony there? If you are planning to host a large group, this country club offers options to entertain everyone all day long. The main building has turned a century old this year and features such a rich construction that your wedding will be the talk of the town for months. Of course, our bus company Miami is ready to assist your group.
Address: 997 N Greenway Drive, Coral Gables, FL
Phone: (305) 392-0819

University of Miami
People seeking knowledge will surely benefit from one of the largest universities in Florida. U of M, as it is informally known, offers 138 undergraduate, 140 graduate courses, and 67 doctoral study programs. It enrolled over 19,000 students last year alone and has educated many notable experts in various research fields. Trust our tour buses Miami to pay a visit there with plenty of comfort.
Address: 1320 S Dixie Hwy, Coral Gables, FL 33146
Phone: (305) 284-2211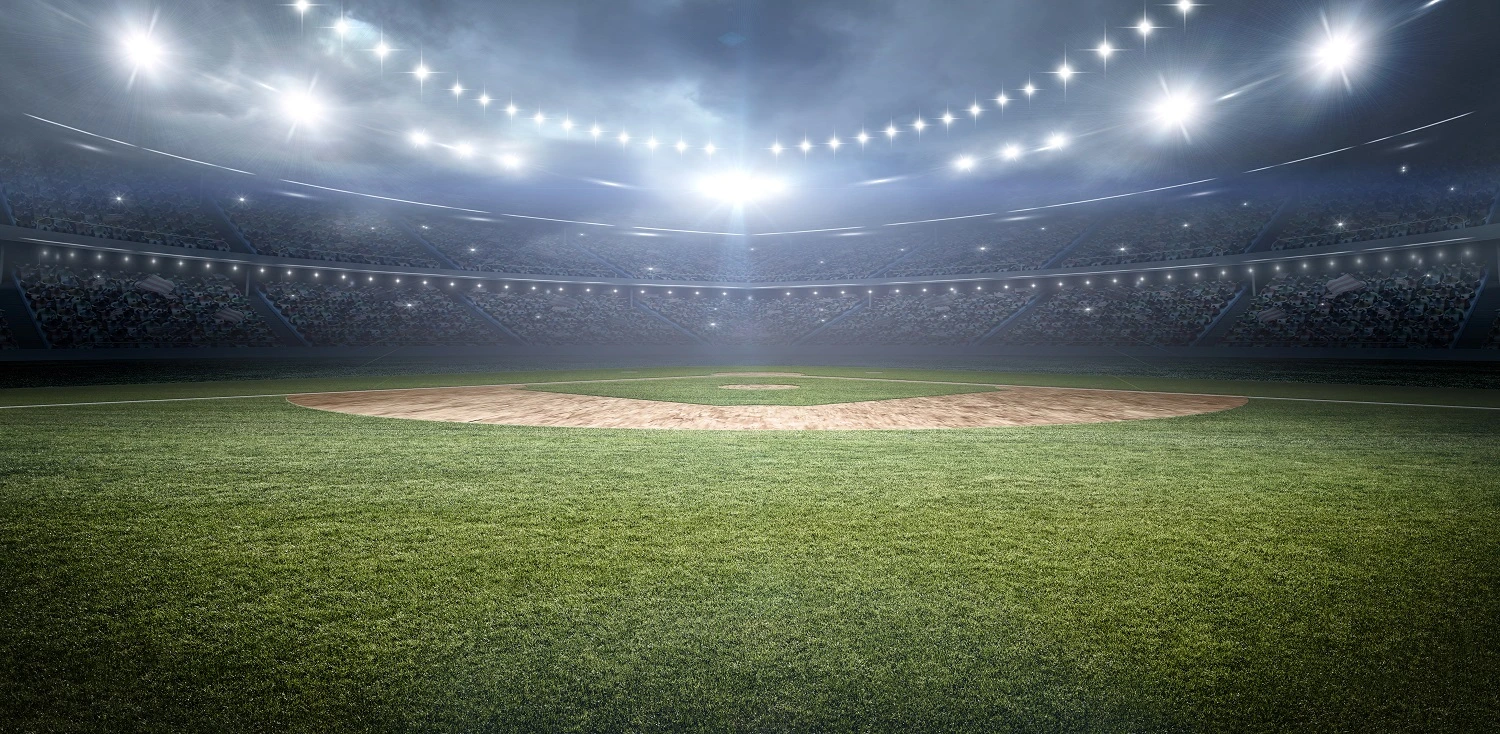 loanDepot Park
This magnificent piece of neomodern architecture has been home of the Miami Marlins. It replaces the Miami Orange Bowl and has been open for ten years. Since it seats a little over 37,000 people, it is important to arrive there on time. With our Miami charter bus rental, you will be able to watch all the matches you want… with plenty of time to stop and enjoy the stadium's beautiful architecture!
Address: 501 Marlins Way, Miami, FL 33125
Phone: (305) 480-1300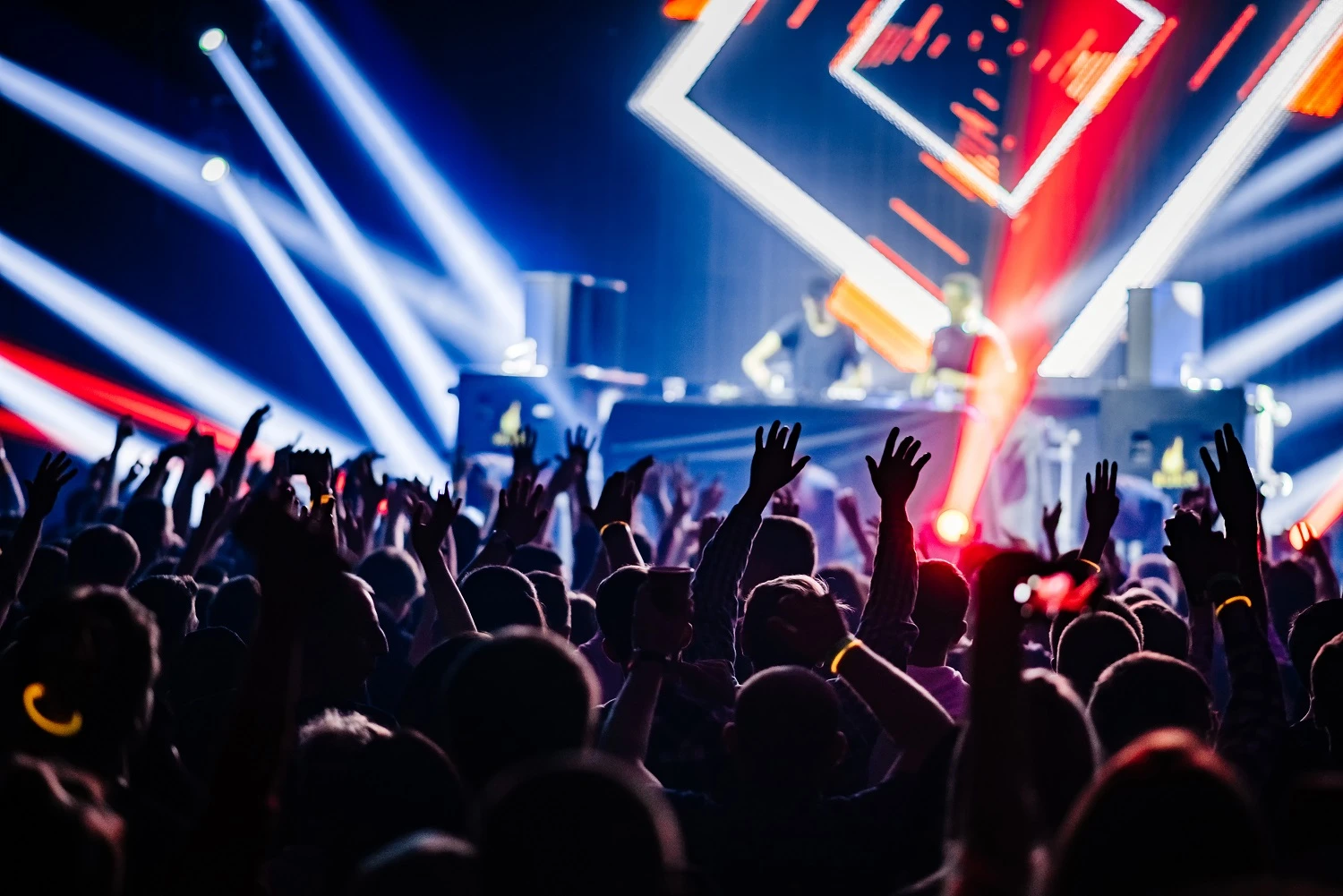 Hard Rock Stadium
If you like football, this is the home of the NFL Dolphins and the college Hurricanes. Either way, the stadium has a history of iconic football matches along with several other sports – it has even hosted the local Grand Prix for the Formula One. Opened 35 years ago, this stadium has had several names and is a reference in the USA. Trust our Miami charter bus rentals to take you there in one piece!
Address: 347 Don Shula Dr, Miami Gardens, FL 33056
Phone: (305) 943-8000

Perez Art Museum Miami
This contemporary art museum is located in Downtown Miami; its very first attraction is the design signed by Herzog & de Meuron. Its permanent collection features 2,000 works of the 20th and 21st centuries from Americas, Western Europe, and Africa. It receives around 150,000 visitors every year and is a perfect place to visit using our bus rental in Miami. Give us a call and we will book your trip!
Address: 1103 Biscayne Blvd, Miami, FL
Phone: (305) 375-3000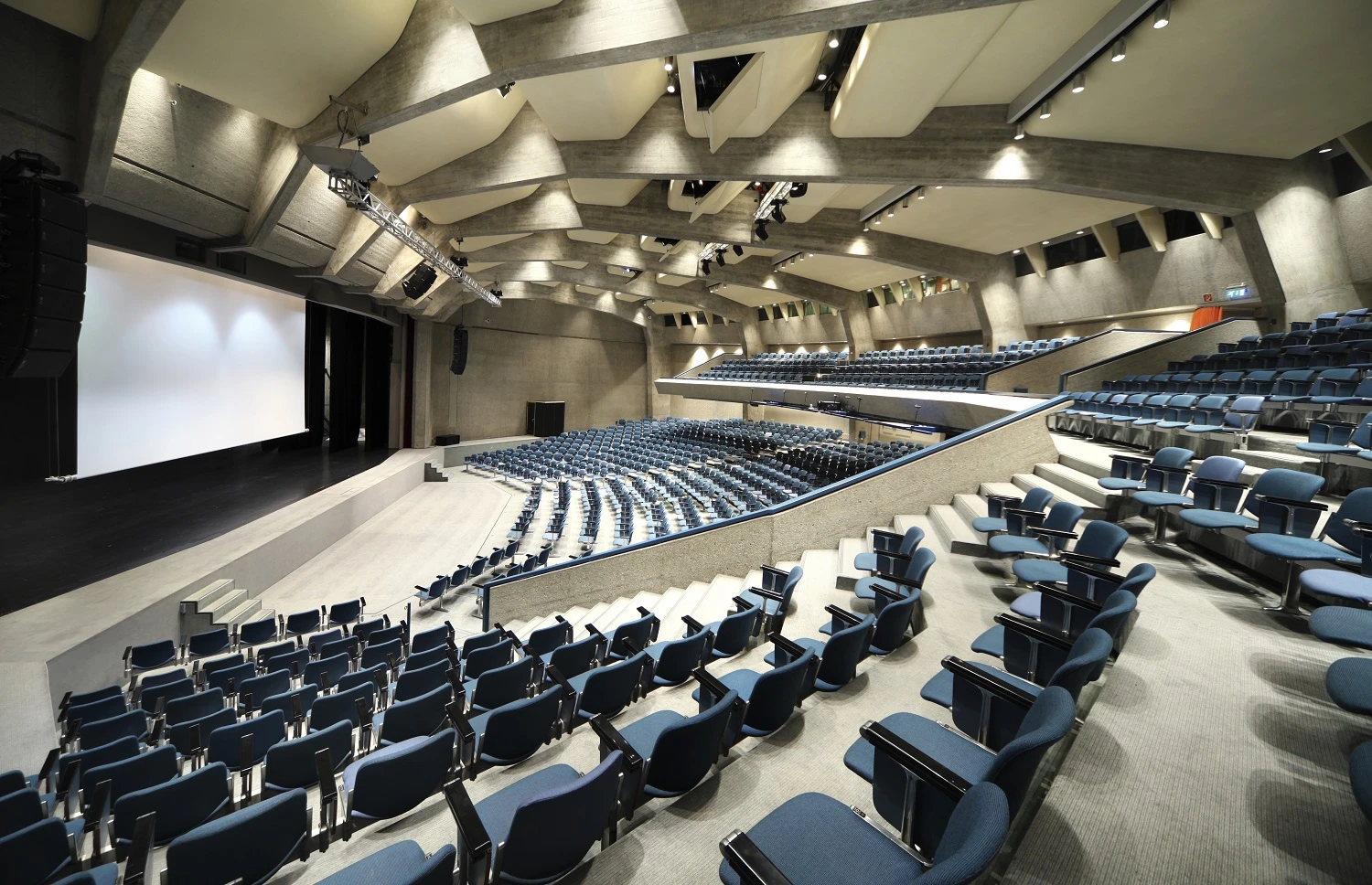 Miami Beach Convention Center
This is the venue to choose if you want to impress. It has five floors of perfect infrastructure while being located in front of the famous Miami Beach. Your guests will simply not know where to look in order to appreciate such beauty. Keep in mind that it is necessary to book ahead, since demand is high for this event center. When it comes to transportation, our charter bus Miami will help you.
Address: 1901 Convention Center Dr, Miami Beach, FL
Phone: (786) 276-2600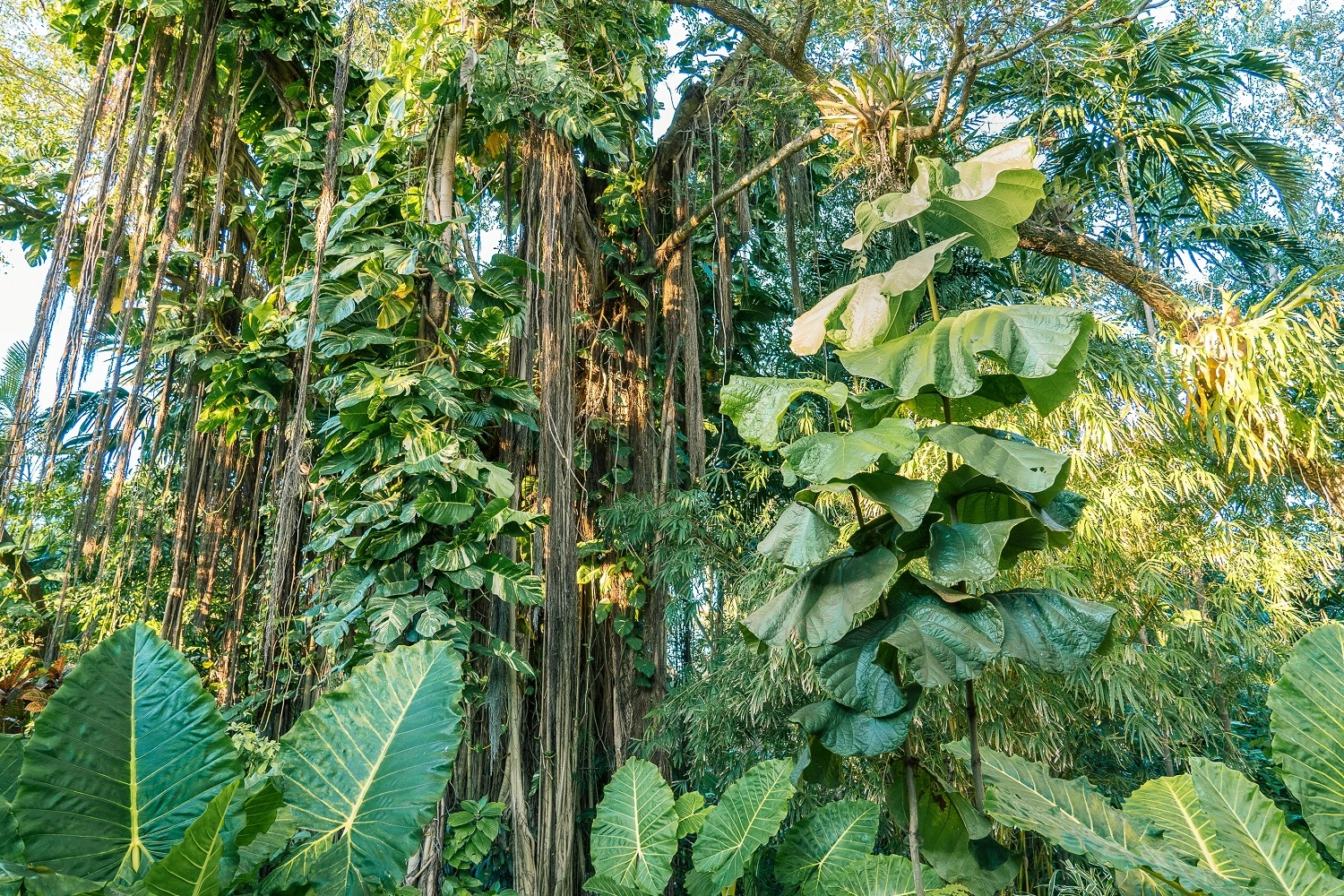 Pinecrest Gardens
If you are looking to reconnect with nature while hosting a major event, this is the place to choose. Pinecrest offers a gigantic area with gorgeous trees, a lake and even a small waterfall, so you can host the best wedding ceremony in Miami. Such an event demands proper planning, of course, but you can make everything easier by hiring your wedding transportation Miami with a bus from BCS.
Address: 11000 Red Road, Pinecrest, FL
Phone: (305) 669-6990

Soho Studios Miami
Located in the heart of the Wynwood Convention Center, this space was designed for traditional events as well as for "experimental ones", as it likes to define. In other words, this is a wonderful venue for whatever you need. While its location is easy to reach on its own, rest assured that going there and back will be a breeze once you use our custom minibus rental Miami to take you there.
Address: 2136 NW 1st Ave, Miami, FL 33127
Phone: (305) 600-4785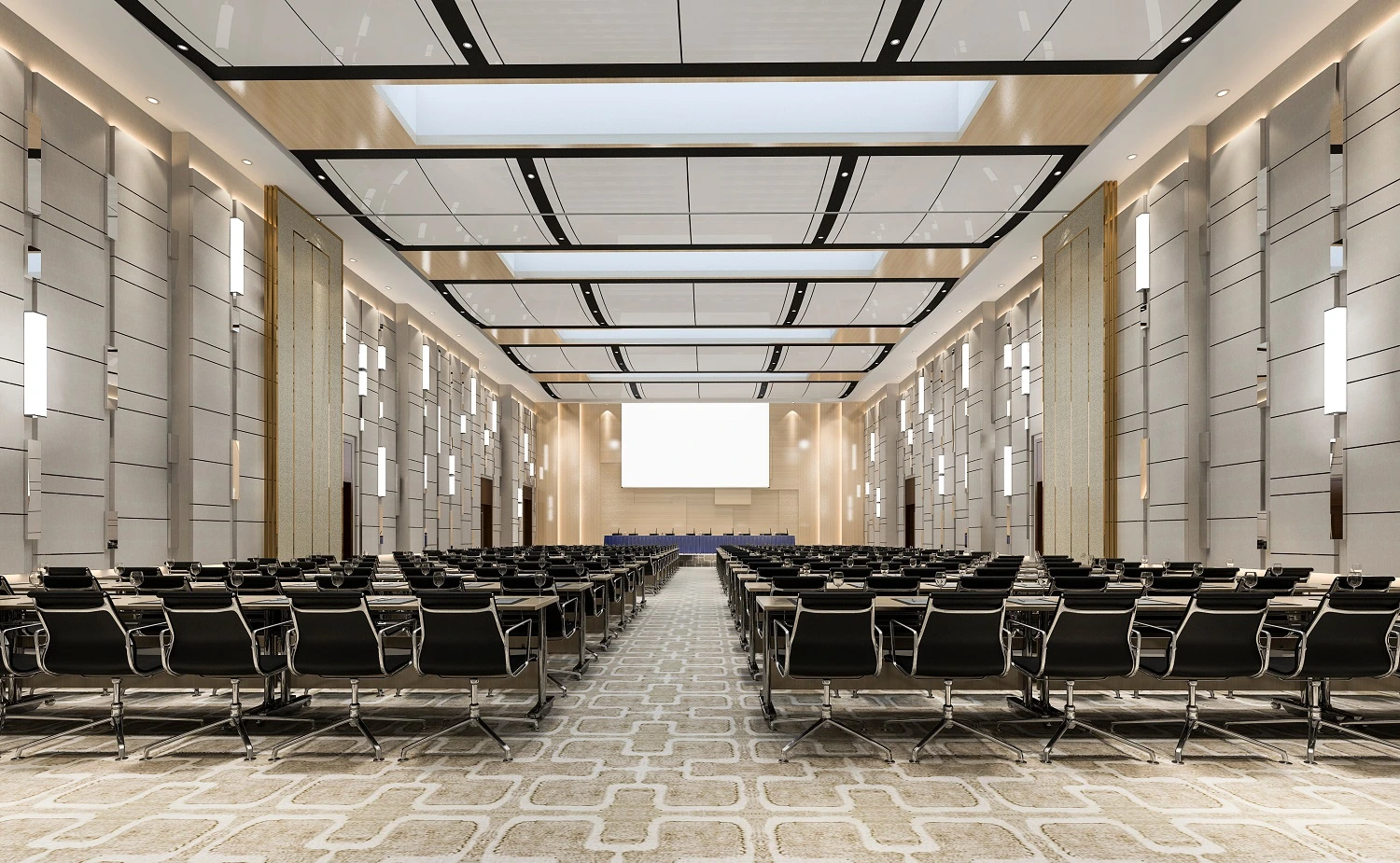 Miami Airport Convention Center
Why should you make your guests spend time on transportation? If you are on a tight schedule, the MACC, as it is informally known, has the perfect solution for your event. It is located next to hotels for all budgets and offers a huge conference room as well as the second largest catering ballroom in the city region. Trust our Miami bus charters to coordinate the transportation of your travel group.
Address: 711 NW 72nd Ave, Miami, FL 33126
Phone: (305) 261-3800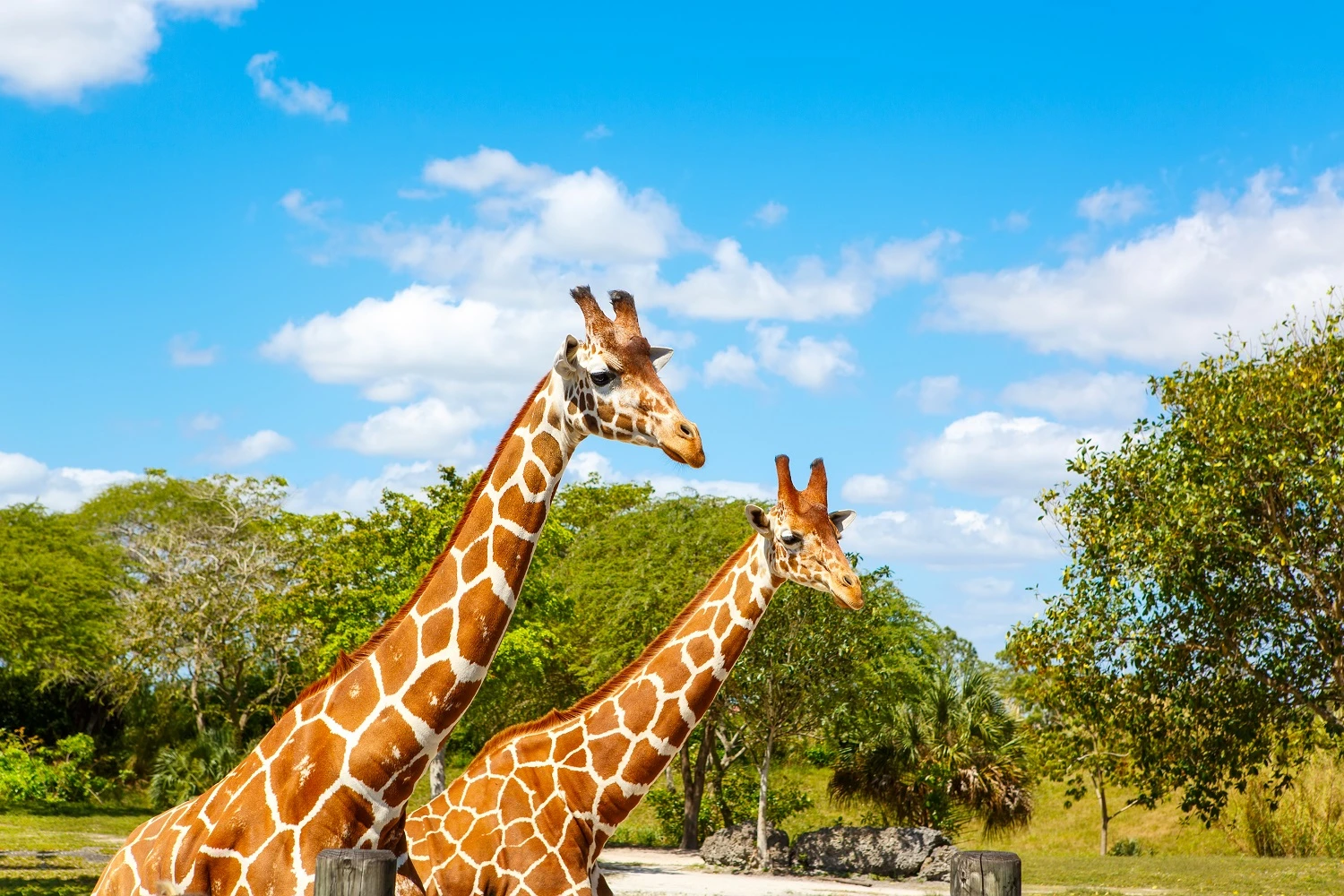 Zoo Miami
Officially known as the Miami-Dade Zoological Park and Gardens, this is the largest zoo in Florida. It is also the only tropical zoo in the country, which means it features a unique selection of plants and animals. If you get tired of seeing its 100 exhibits, you can take a walk – the internal paths add up to 6 km. Whenever you want to go back home, our Miami bus charters will be in place to pick you up.
Address: 12400 SW 152nd St, Miami, FL 33177
Phone: (305) 251-0400
Miami airport bus rentals
This is where your trip begins. We know that Miami receives visitors from everywhere in the world, so airport trips are the initial (and final) part of many trips. With our charter bus rental Miami, it is possible for us to pick up you and your travel group from the airport and drive you to your hotel in no time – we know the best routes for that. Call us today to inquire whatever you need about that.
Miami International Airport (MIA)
Formerly named Wilcox Field, this is the main airport that serves the Miami metropolitan area. It is the busiest cargo airport in the country and holds 1,000 flights every day, whether international or domestic. It is also the main entrance gate from Latin American countries. This bus company provides charter bus rental Miami services to pick you up from the MIA airport in a punctual and simple way. Contact us!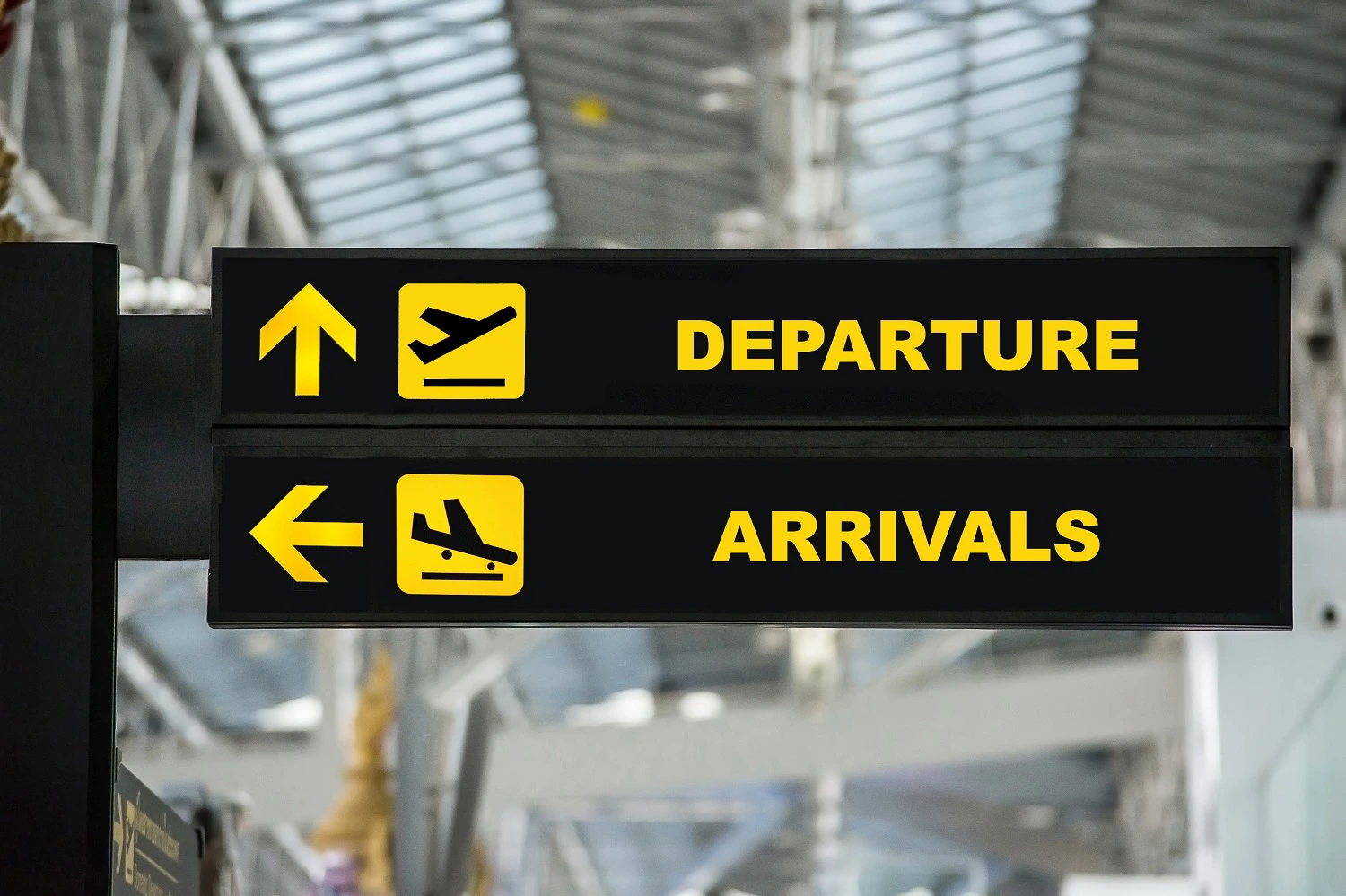 Fort Lauderdale Hollywood International Airport (FLL)
This major airport serves Miami's metropolitan region and is located in the Broward County. There are over 700 flights there every day, to 135 domestic and international destinations. While Miami International Airport still handles much of the long-haul demand, this airport has become the main gateway to the city. Our charter rental Miami can organize everything to pick up your travel group.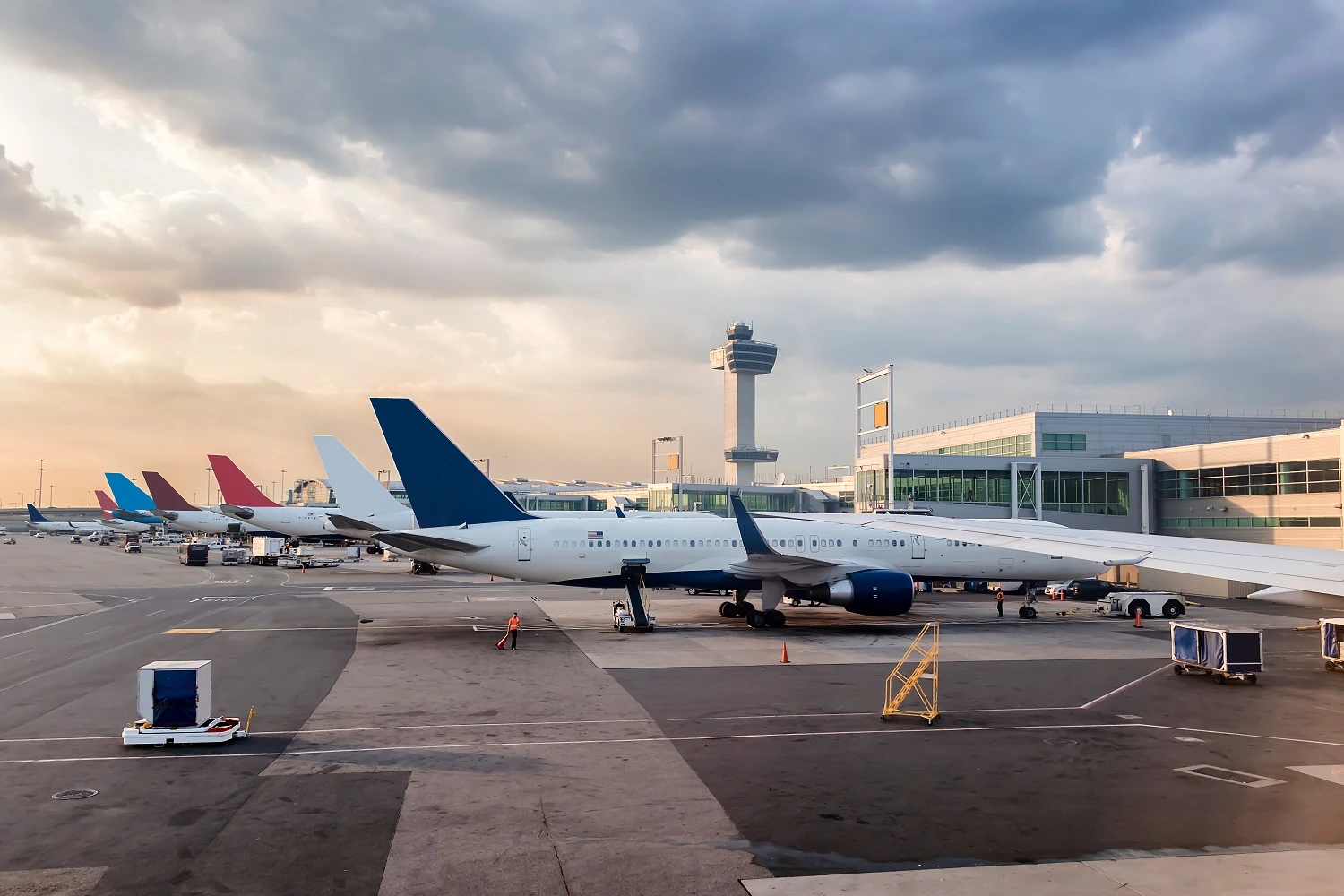 Miami Opa-Locka Executive Airport (OPF)
This joint civil and military airport is located 11 miles north of downtown Miami. While it still has some military activity, it is used primarily to serve the public in terms of cargo and charter flights. Then again, it is still an interesting place to visit because of its history. When you visit Miami, if you want to take a city tour with our charter busses Miami, we can definitely include it in the itinerary.
Top Neighborhoods in Miami
There is so much culture and diversity in Miami that it is easy to see all that reflected everywhere. It is also possible to enjoy it by traveling from one neighborhood to another. Each one tells a bit of its history by expressing the thoughts and ideas of its inhabitants. With our charter bus rental Miami, it is possible for your travel group to spend a whole day traveling in the city to learn more about that.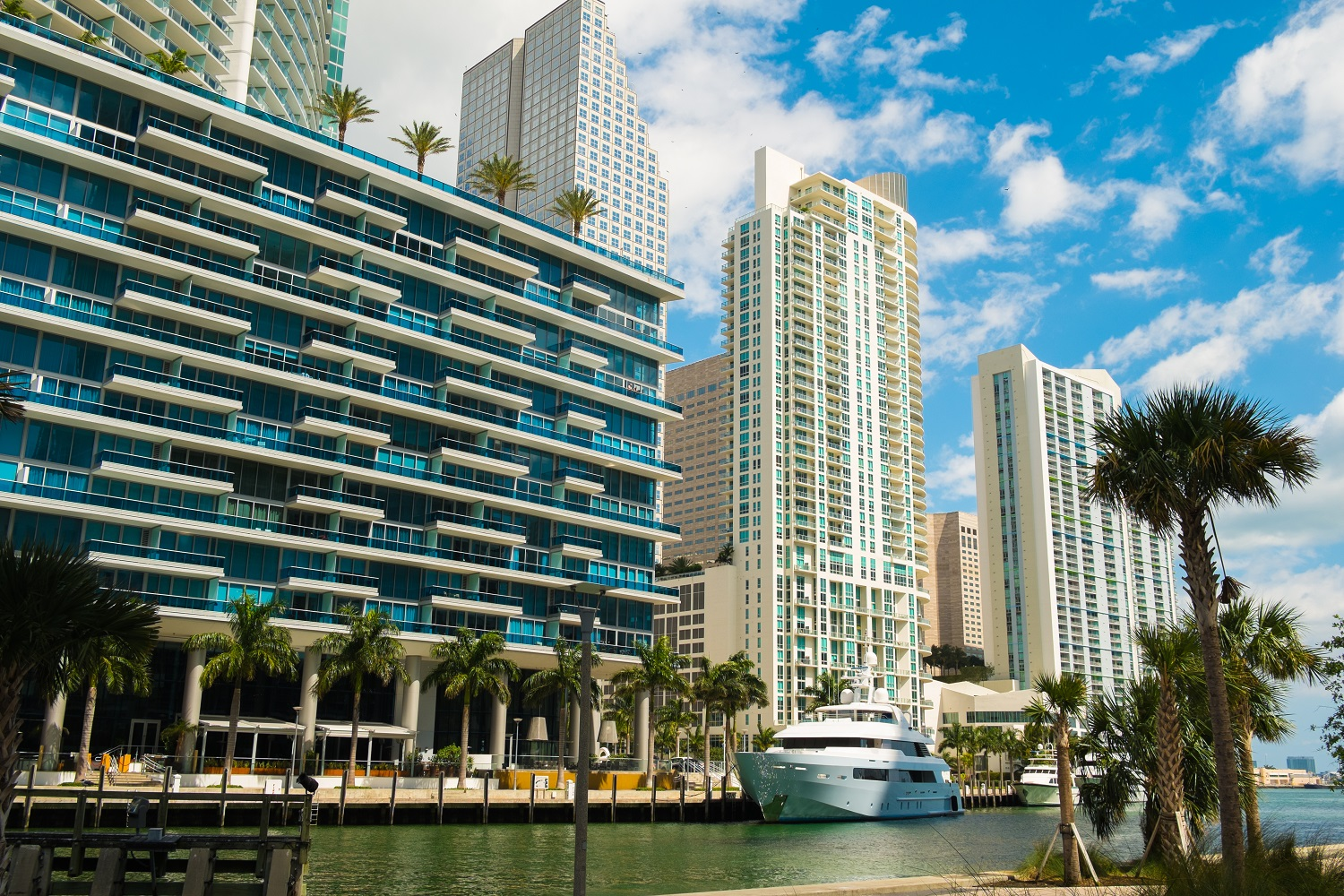 Downtown charter bus
While this district is not as glamorous as the others, it is just as important for the city. This is where you are going to find commercial centers, financial buildings, and big event venues. Besides all that, you can even enjoy Miami Heat games at the FTX Arena. When you decide to stop to grab a bite, it is recommendable to visit Fratelli Milano. We can take you to those places in our bus rental Miami.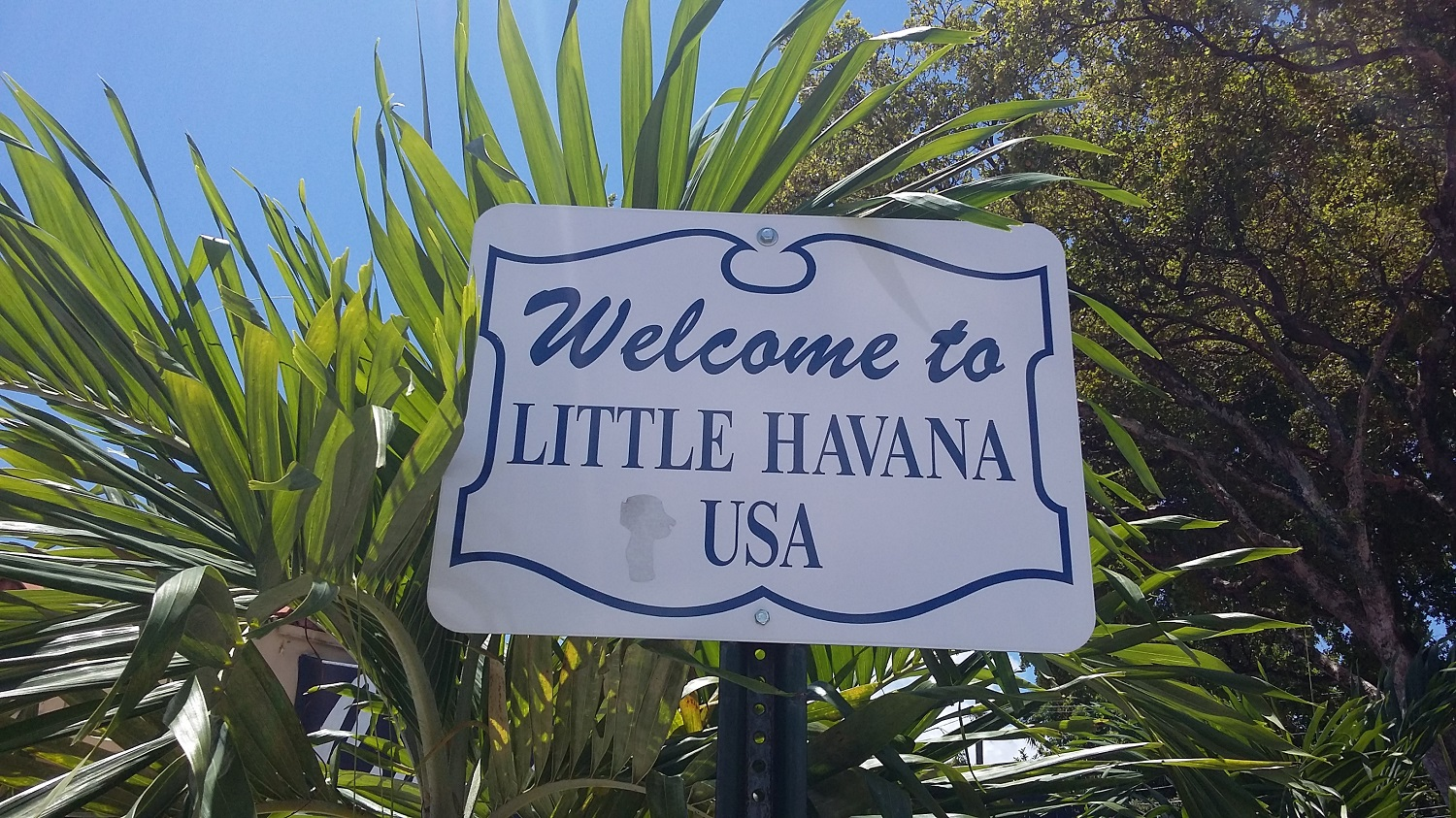 Little Havana bus rentals
The name says it all. Miami has a strong influence of the Cuban culture in general, but this region is known for concentrating that. In other words, you can experience typical Cuban cuisine and culture. It is even possible to enjoy events such as Calle Ocho Music Festival. If you rent a bus in Miami with us, our trained drivers will be able to find the best routes for you to enjoy all the attractions there.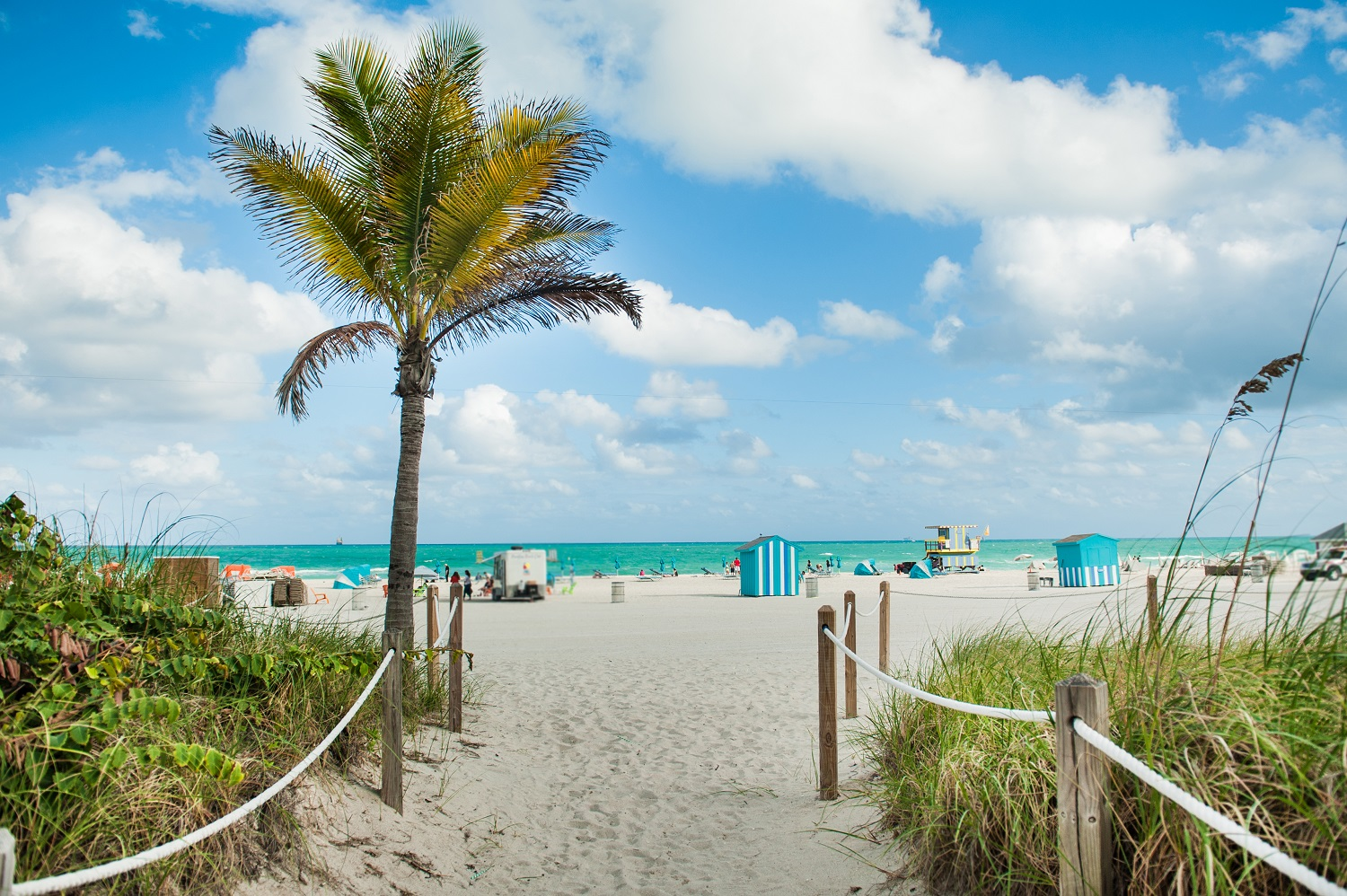 South Beach mini bus rental
Whenever you think of Miami, it is almost certain that this is the region you think of. South Beach has the iconic sand beaches, Art Deco buildings, and a bustling nightlife. Besides, there are so many festivals happening throughout the year that you will never feel bored. As you can imagine, BCS has a complete infrastructure to offer next tmie you want to use our custom charter bus rental Miami.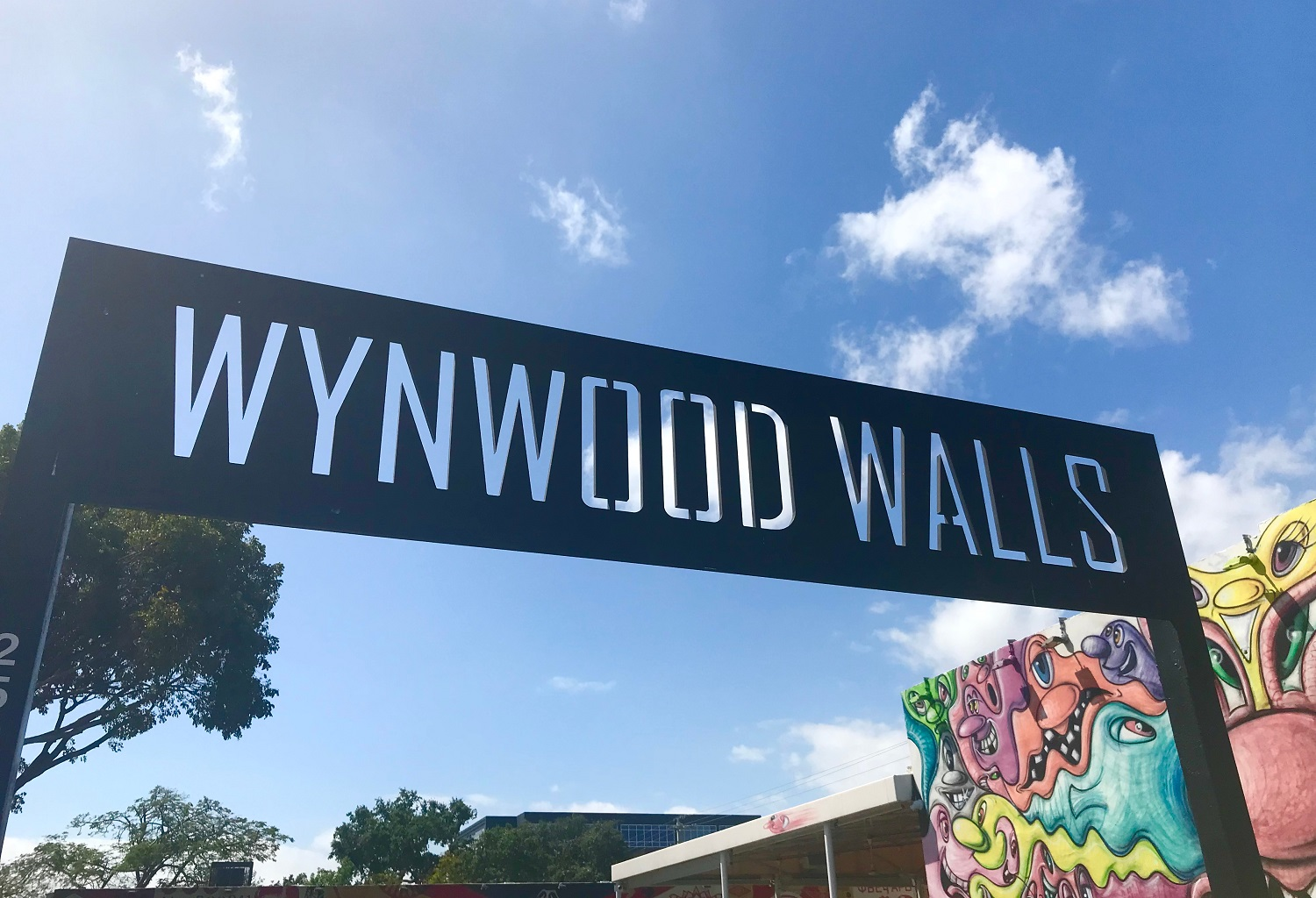 Wynwood charter bus rentals
This is the place to go if you want to enjoy culture. Wynwood went through a complete reinvention in the mid-2000s and became a thriving center for boutiques, cultural centers, galleries, murals, and many other institutions. You can make a day of it by engaging in an art tour then stopping to eat at the famous Cayo Taco. All you have to do is hire our tour buses Miami to assist you during the trip.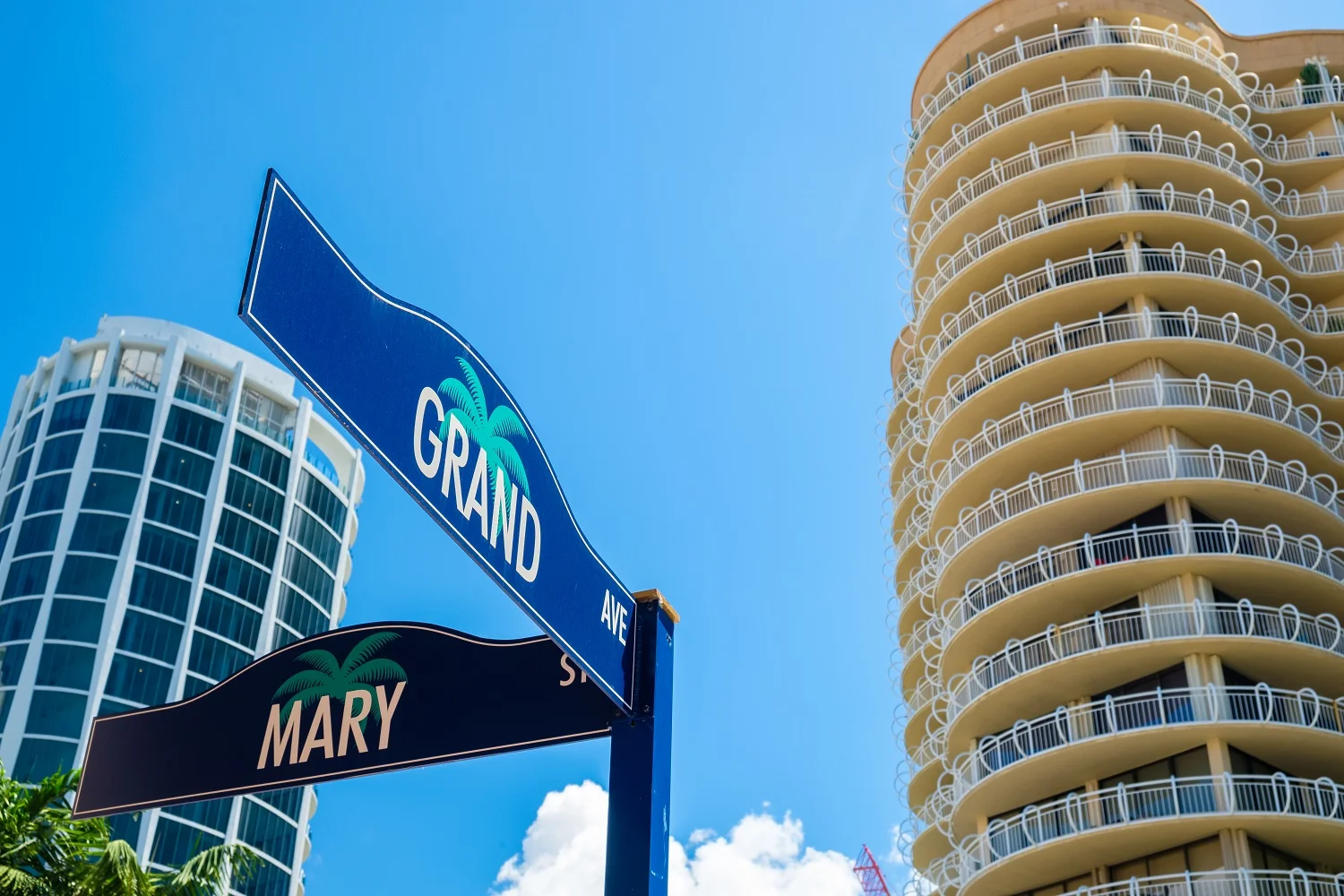 Coconut Grove mini coach rental
Also named The Grove, it is the oldest region in the Miami-Dade County to have been continuously inhabited. You will find several options for fine dining there, as well as street shops and boutiques. Besides that, there are countless buildings with stunning architecture, so you had better have your camera ready! Our charter bus in Miami will be thrilled to quickly drive you to the Coconut Grove.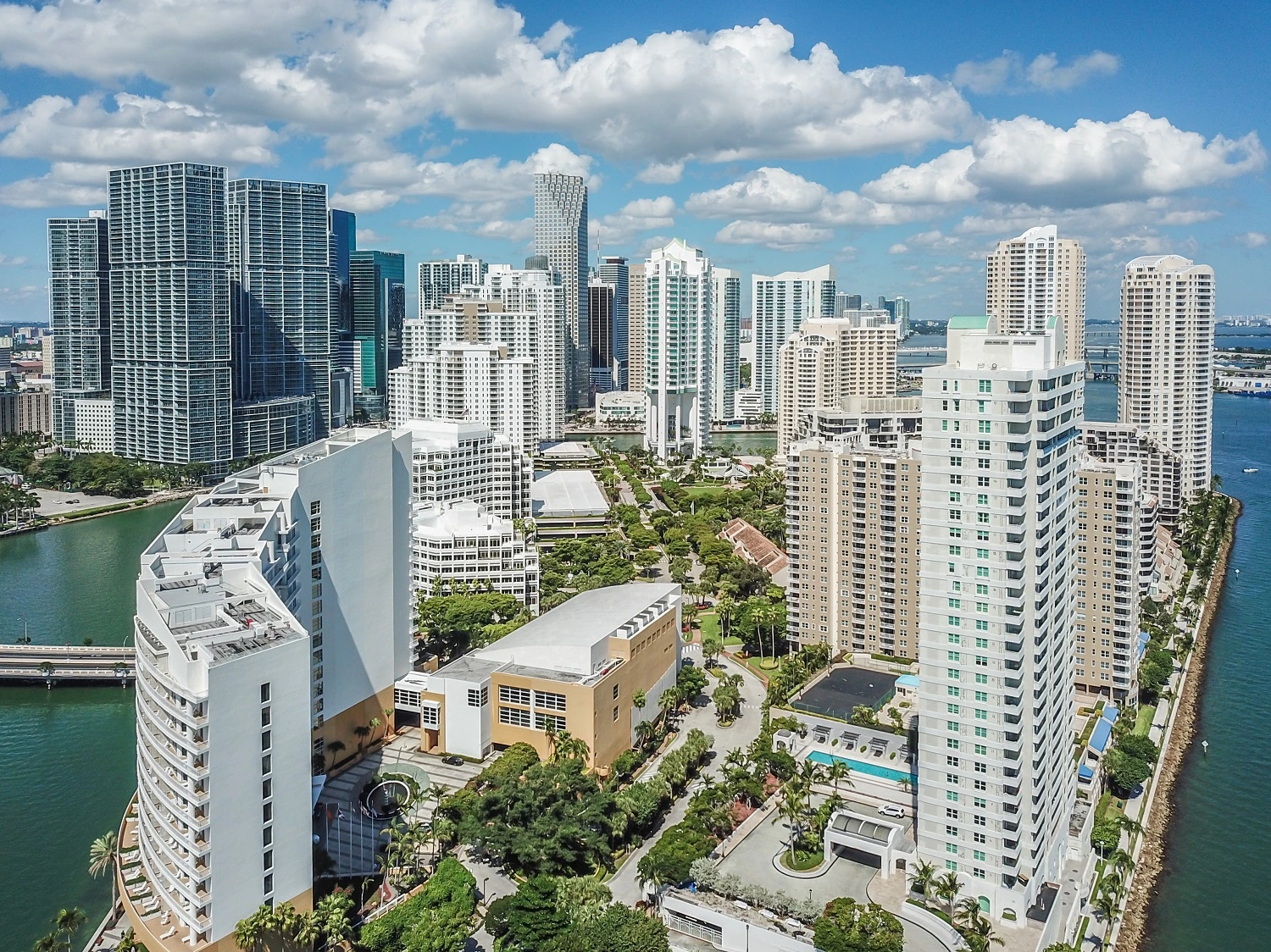 Brickell minibus rental
Miami's financial district was founded in the mid-19th century with lavish buildings especially along Brickell Avenue. However, those historical locations ended up gradually replaced by modern ones which are even more impressive. Whether you have business to do there or you simply want to see all that and take beautiful photos, we are there for you. Our charter bus Miami can drive you there.
Call us today
to book your bus!
Or send us an email message. You can also opt for simply filling the online request form to the right of this text. All we need is to learn your requirements so we can get everything started!