Los Angeles


charter bus rental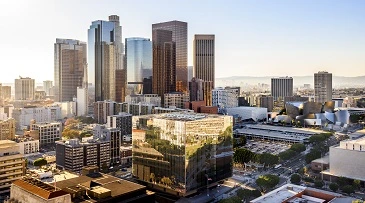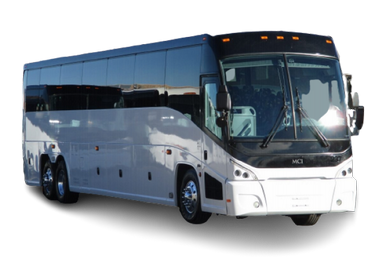 Visiting one of the most influential cities in the US is surely exciting. You can dazzle yourself with all the studios at Universal, relive your childhood times at Disneyland Park, enjoy the breathtaking view from the Santa Monica Pier… not to mention you can see celebrities in Hollywood and pamper yourself on Rodeo Drive.
Now, what would you think if we said there's a way to make this experience even more pleasant to you and your group?
Well-known companies trust us
It's simple to book a bus in Los Angeles
1
Fill our online request form
Fill our online request form. You can call, you can email us, whatever you prefer. Once you do that, please tell us what you want in detail. This way, we can do our best for you.
2
Wait for us and make the purchase
Once we offer our estimate, you will have our word on it. There will be no surprises; all you have to do is wait for when your bus trip starts!
3
Enjoy your trip and trust us
While we want you to have fun, keep in mind that we offer full support as well. We have a 24/7 line ready to assist you with everything you need.
LA charter bus rentals
Our charter bus company in Los Angeles can spare you from the hassle of driving. Finding a car to rent, making lines at gas stations, stressing out at traffic jams… Now, those are all things of the past. We have accumulated years of experience in this field thanks to the simple task of understanding what you want and doing our best to provide it. Call or email us today; our charter bus rental takes a burden off your hands and lets you enjoy Los Angeles to the fullest!
Check out also Charter Bus Rental in other our top destinations: New York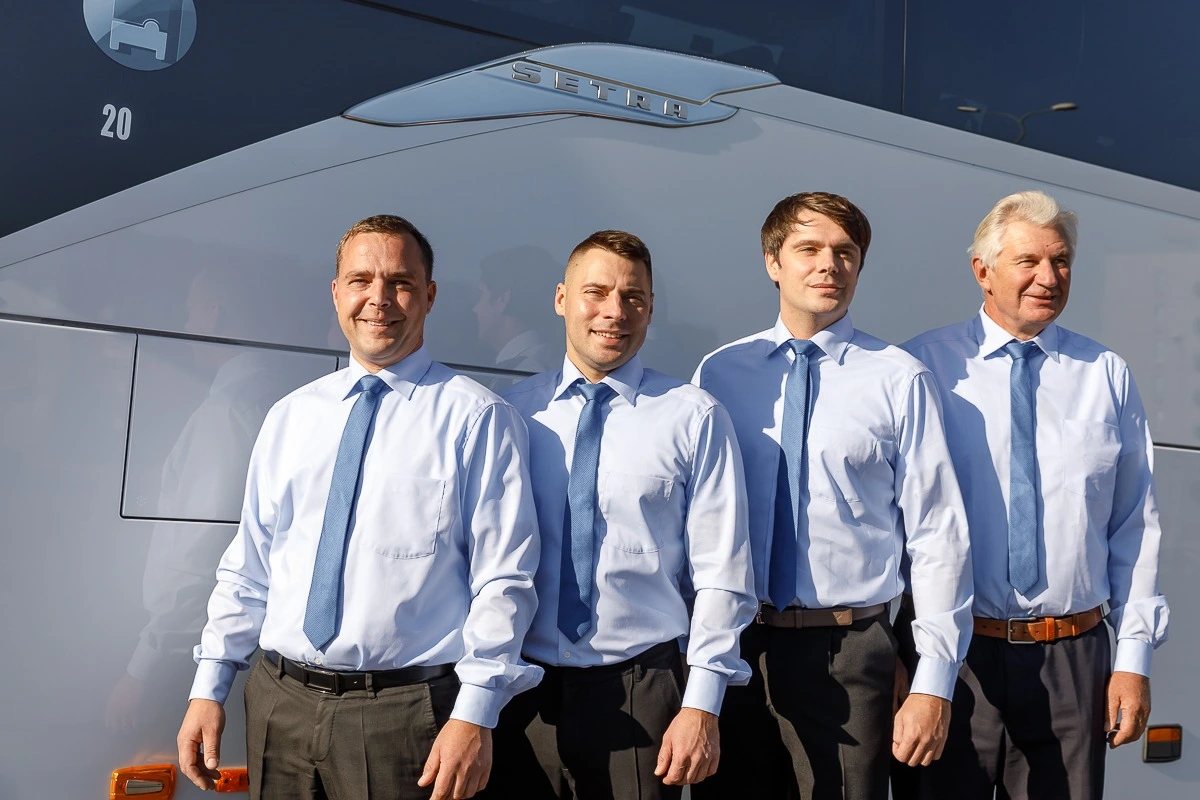 Los Angeles charter buses
We know that not even the best itinerary would make your trip enjoyable if the vehicles are not up to your standards. BCS works with nothing but top-class buses, whether in the minibus class for medium-sized groups or in the regular coach for larger groups. Here, we are going to explain more about what you can expect from the vehicles who are going to take you to enjoy all the sights in Los Angeles.
Why should I rent a bus in Los Angeles?
BCS has years of experience in the transportation industry, so we know your needs. We study them, learn from past problems, and do our best to keep improving our service. We have set a high standard in Europe and our main goal is to replicate it in the US. The more details you give when requesting your bus rental Los Angeles, the better we can prepare. We have the means to provide you with a first-class service and we are excited to do it!
High-standard vehicles
Leave loud engines and cramped seats to airplanes. Our charter bus Los Angeles is going to make you float on the road.
Experienced drivers
Rookies only get video game buses from us. Charter bus drivers in our team know the city better than Google Maps.
Custom service packages
You will tell us what you want, and our charter bus rentals in Los Angeles will make it happen. And we will even leave you wanting more.
Huge partner network
You know that friend you can trust with everything? We have dozens of those. And they are all at your service.
Reduced emissions
Our charter busses Los Angeles emit less carbon dioxide per person than private cars, airplanes, or trains. That is our pride and joy.
24/7 hotline
Always ready to listen to you and quickly find the best way to help. Not that you will ever need to use it, of course.
Minibus rental Los Angeles
The same quality standard you saw above, only in a smaller size. Our regular minibuses seat up to 16 passengers with plenty of space for them and their luggage. The fact that they are smaller vehicles makes them more suitable to city tours, because they can drive through narrow streets more easily. Then again, if your travel group has different needs, you do not need to worry: BCS has other options without leaving the minibus category.
Airport transfers, event shuttles, and trade fairs will benefit from our van charters. They seat up to seven people without any losses in terms of quality. Now, if you need to accommodate more people, we can offer the large minibus. This is a special category that seats up to 29 people; it is perfect for school field trips and small sports events, for example. This minibus also offers many windows, so your travel group will never be bored.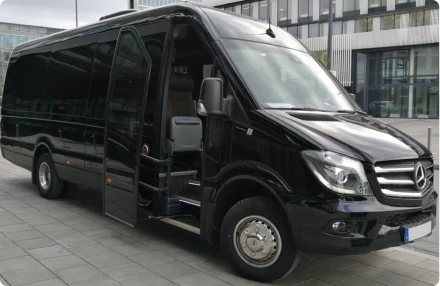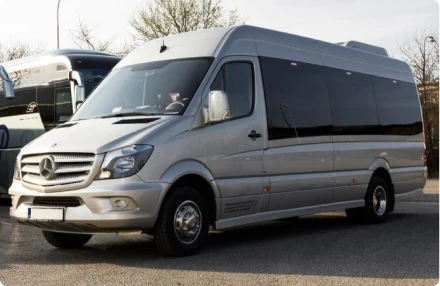 Luxury minibus rental Los Angeles with BCS
01
Comfort
Our vehicles can provide you with comfortable and spacious transportation in Los Angeles. Your travel group will have the best time even before they reach the destination. Our upscale fleet of vehicles make sure that you will stay in top shape from beginning to end. That is very important because we want you to enjoy your trip to the fullest, whether it is for business or for pleasure. To BCS, that is the most expressive sign clients can show to inform us we have done a good job.
02
Reliability
BCS has been active for over ten years. We have become a reference in the transportation field because we not only provide a good service, but also see each completed trip as an opportunity to analyze our work and identify where we can perform even better. That is why we offer extra resources like the 24/7 hotline, which is a permanent resource you can access whenever it is necessary to contact us. When traveling with us, we want you to have no worries whatsoever.
03
Safety
Last but not least, BCS makes sure to transport its drivers and its clients with top protection. All our buses go through scheduled inspections as part of a rigorous maintenance program. That is our way to ensure that they will always be in proper conditions to travel. Parallel to that, all our drivers are hired after undergoing a strict selection process in which we analyze their full work history, qualifications, and their capability to comply with the principles for which BCS stands.
Frequently asked questions about LA bus rentals
For trips done from May to October, we recommend booking up to two months in advance. For trips done from November to April, it is easier for BCS to book your trip even if you contact us on a short notice.
Then again, we encourage you to contact us in all cases. We will always be glad to try and book your trip. Since our services are highly flexible, we could work around by offering alternative packages to execute what you need despite providing the service on a short notice.
First of all, we will send you the driver's name and mobile number on the evening prior to your service. If you cannot reach them before or during the trip, you can always use our 24/7 hotline to ask for assistance: you can call +1 814 300 8650 and we will help you.
In general, we recommend your travel group takes a medium suitcase (70/50/38 cm) plus a laptop bag or a small backpack (40/30/17 cm) per person. Now, if you are not sure that all the group's luggage will fit in the bus, you can ask to speak with our travel advisor.
It depends on you, actually, because our bus charter is designed to be flexible. However, there are specific cases which we can explain better with the following items:
On airport orders, you will meet your driver at the arrivals hall. The driver will be waiting for you with your name on a pick-up sign. We can write anything you prefer on that sign, such as your company's logo or the group leader's name.
When the pick-up location is a port or a train station, you will meet your driver at the nearest possible meeting point. We will inform you of that exact point beforehand, of course, on the order confirmation.
When you request the driver to pick you up at your accommodation, the driver will be outside of the building.
Once we confirm the reservation you have made, we will send you an invoice for payment. You can use bank transfer, credit card, or PayPal.
BCS is specialized in working with corporate clients and travel business professionals.
How can I use a Los Angeles bus rental?
The years of experience BCS has accumulated made our agency prepared to offer bus rental in Los Angeles for several purposes. In other words, the answer to that question is that we can cater to all your travel needs. When you fill our online request form, all you need to do is inform exactly what you need. But here, we can show you a little about the most common service categories we offer.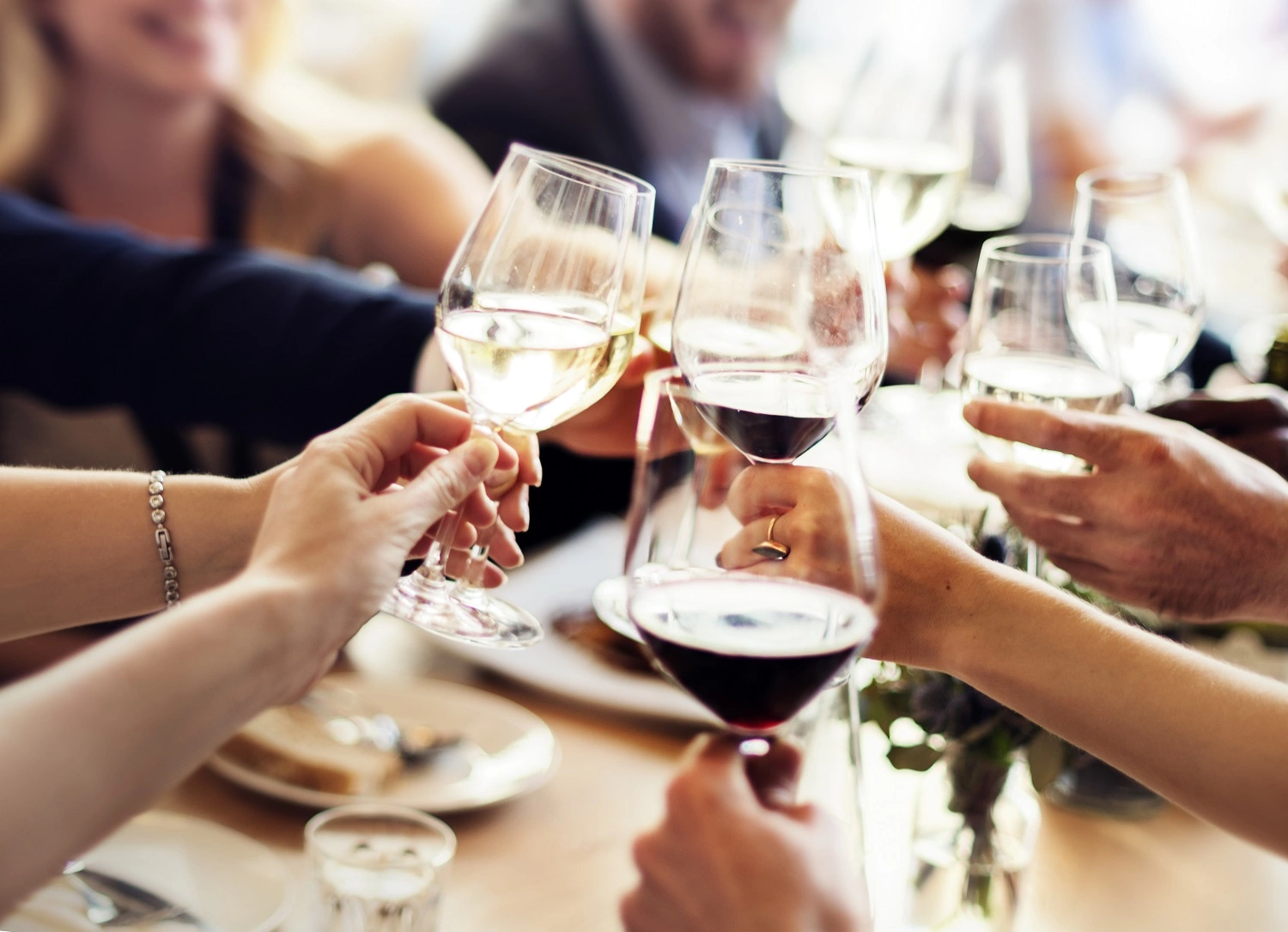 Corporate bus rentals in Los Angeles
Our Los Angeles bus charter can assist you at corporate events where you need to pick up attendees at different locations and bring them to the venue on time.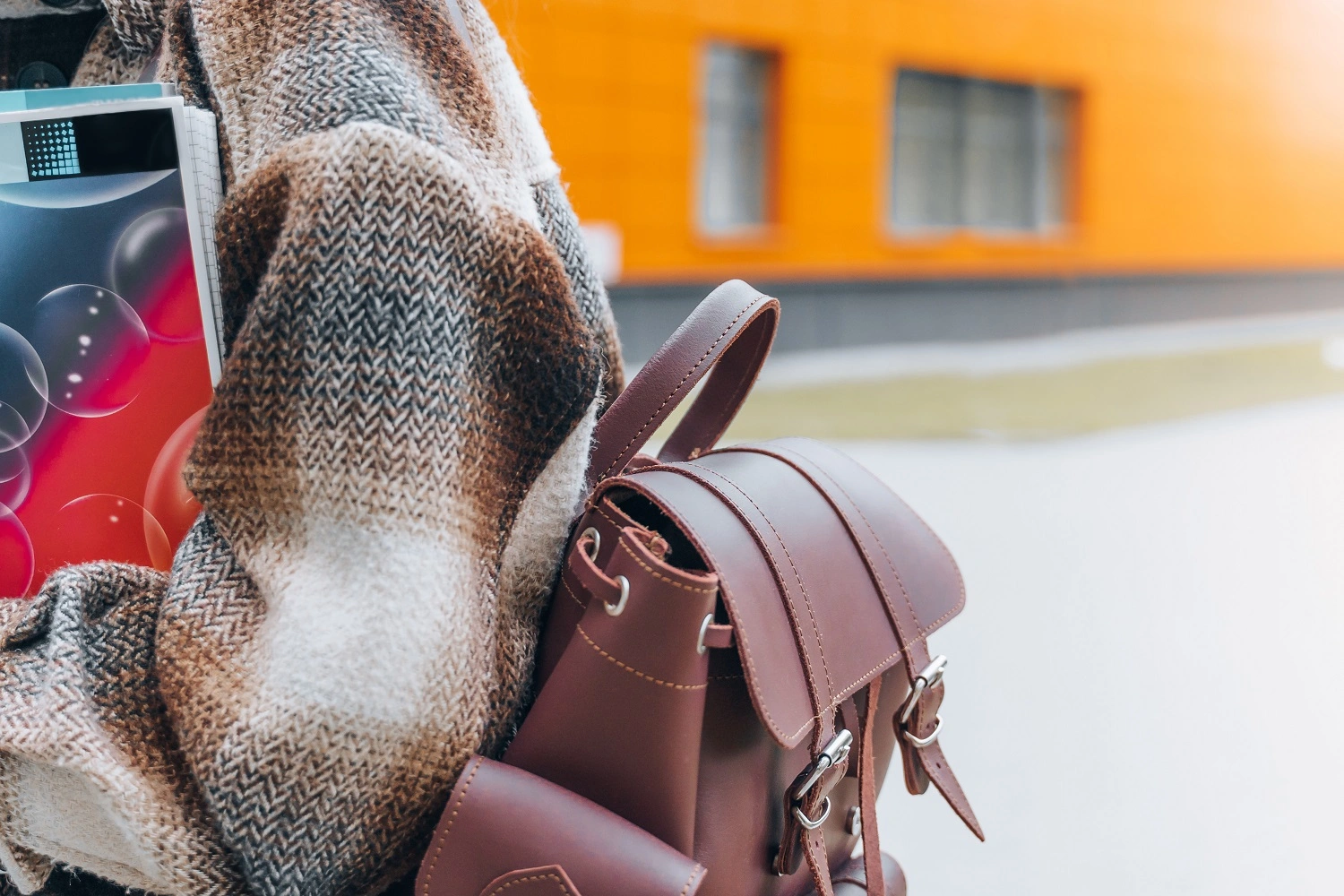 Student bus rentals in Los Angeles
Field trips to specific destinations in the city or neighboring cities. Our charter bus rental service can pick up and drop off your group of students at school in a timely manner.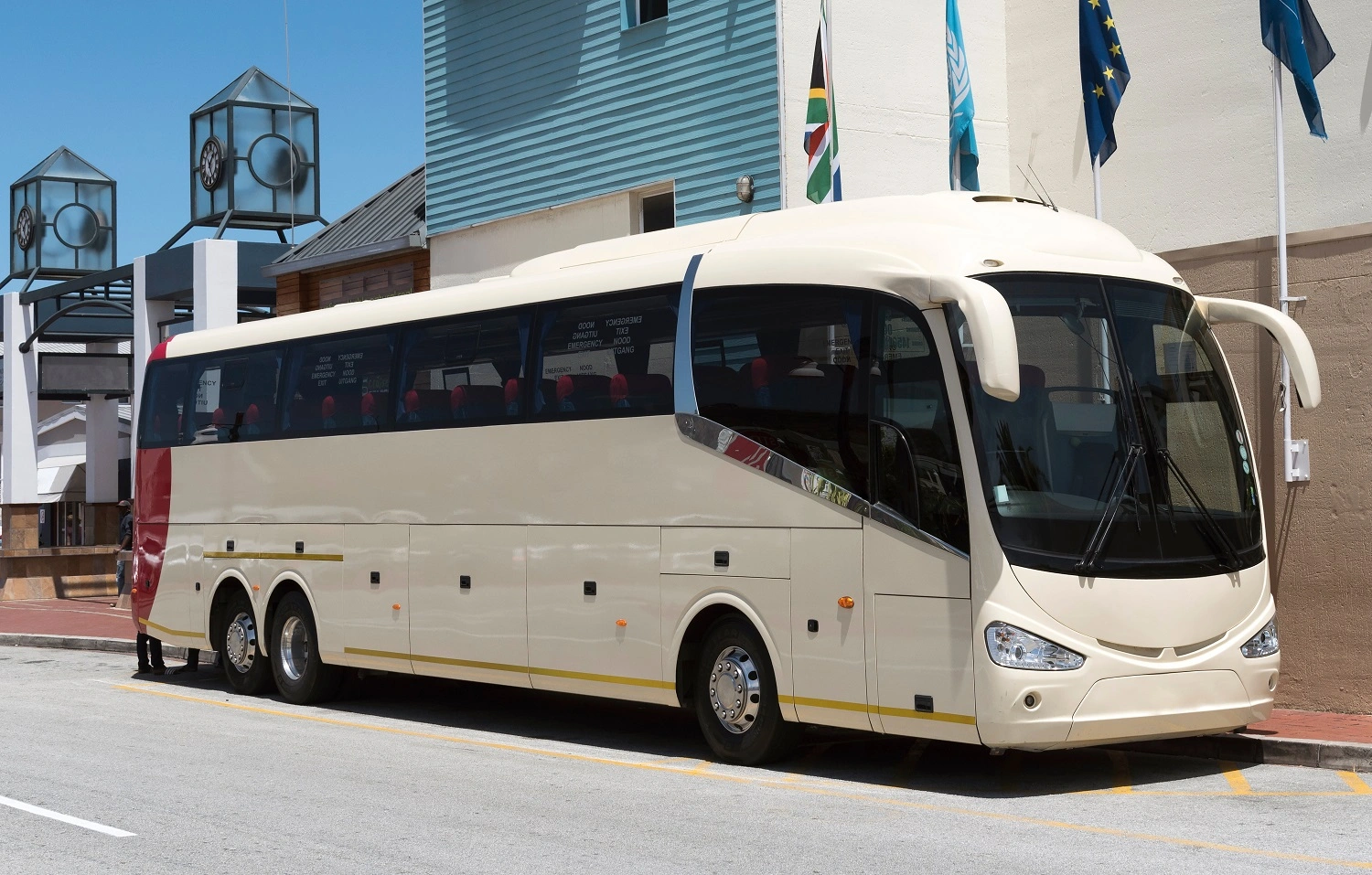 Private Charter Bus in Los Angeles
Couldn't find what you need? No need to worry. BCS can create a special private bus charter Los Angeles service for you, completely tailored to your needs.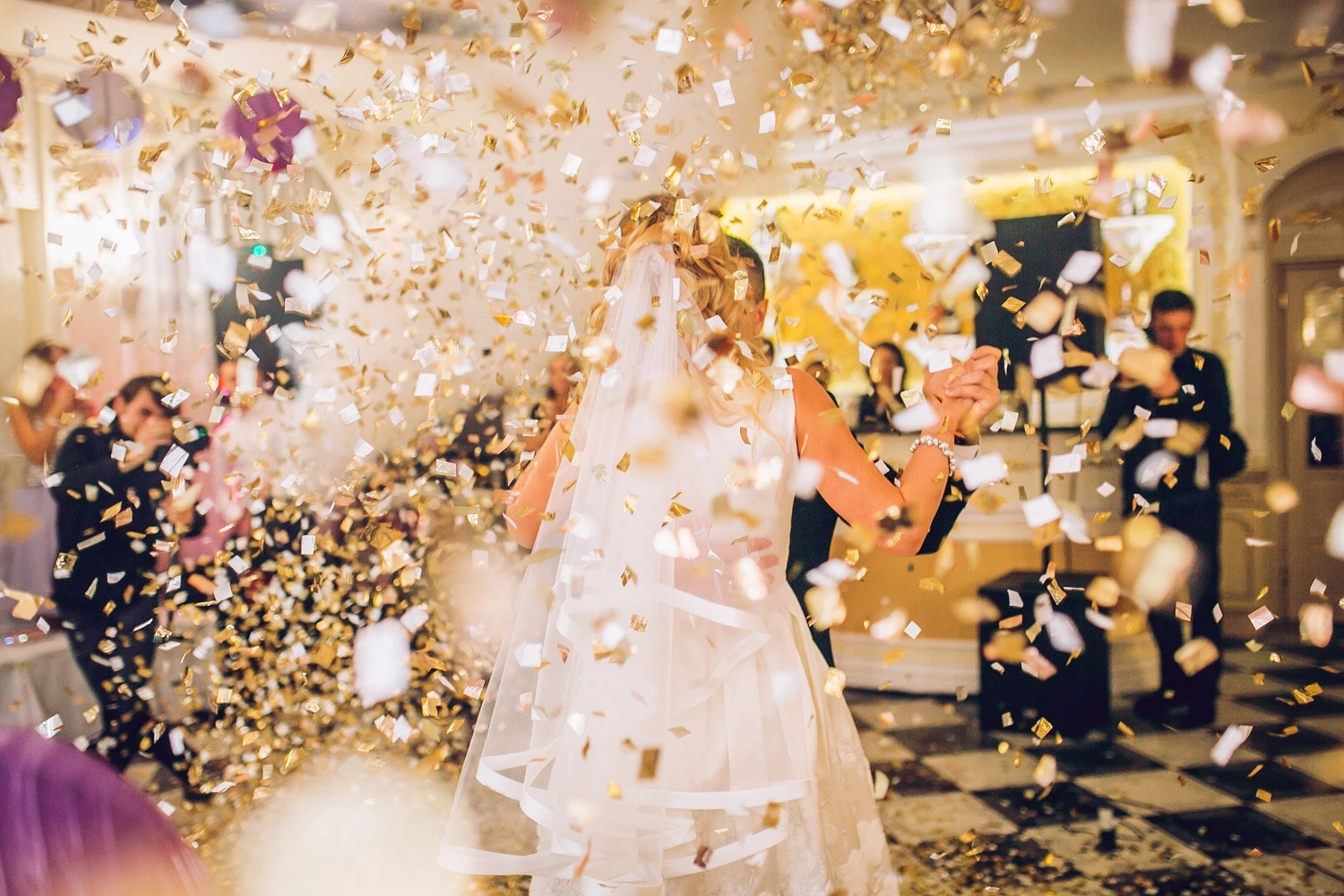 Wedding Bus Charter
The couple of the hour can use all the assistance they need, and we know that. We will do everything to make such a beautiful day even more special!.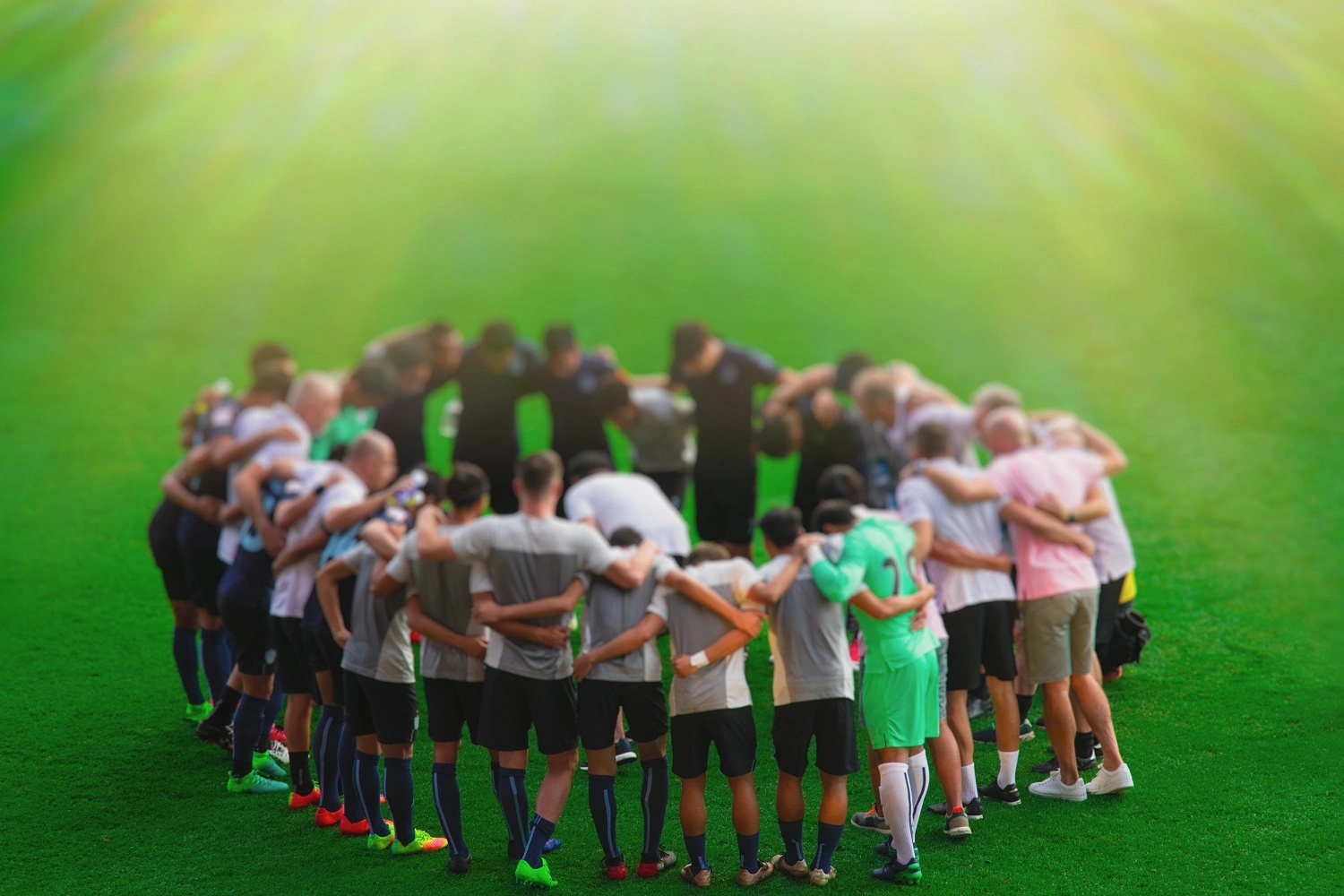 Sports team bus charter
We can dedicate first-class buses for all your star players and their luggage wherever they need to go. We'll even cross our fingers during the match!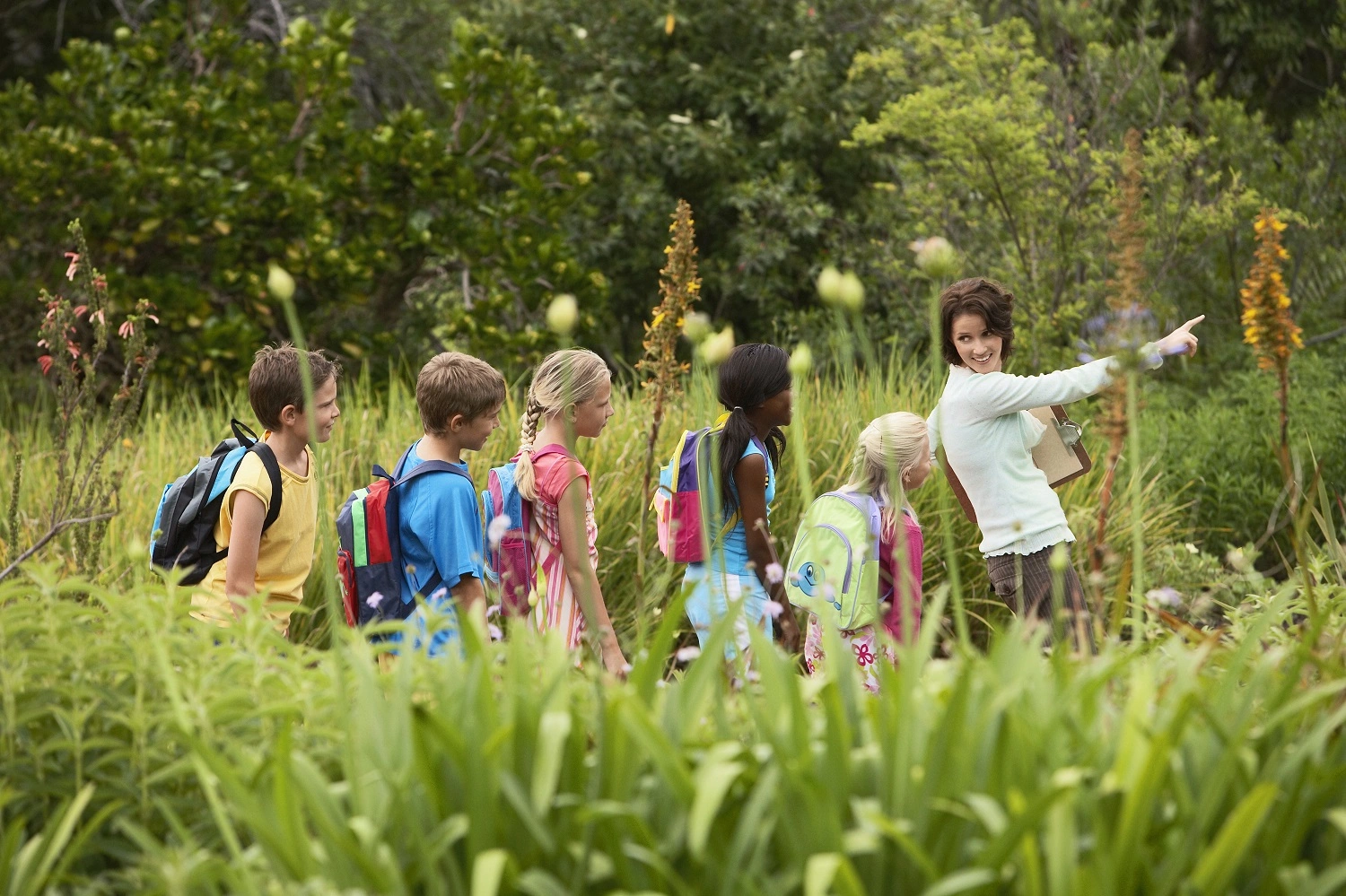 Field trip bus rentals in Los Angeles
Our charter bus rental can take your group to a specific destination and back in no time. Our team of experienced drivers know the best routes to stay away from traffic jams.
Rent a bus
in Los Angeles today
You can call us, email us, or simply fill our online form. The goal is to provide us with all the details of your needs. Our charter bus rental Los Angeles service is just a conversation away from you!
Top Events in Los Angeles
In such a bright and crowded city, it is easy to see exciting events happening everywhere. However, the most important ones have very specific venues and take place at specific times of the year. The goal is to have all the information you need in order to plan your perfect trip. Then, it is a matter of contacting our agency for bus rental in Los Angeles, so we can make it happen the way you want.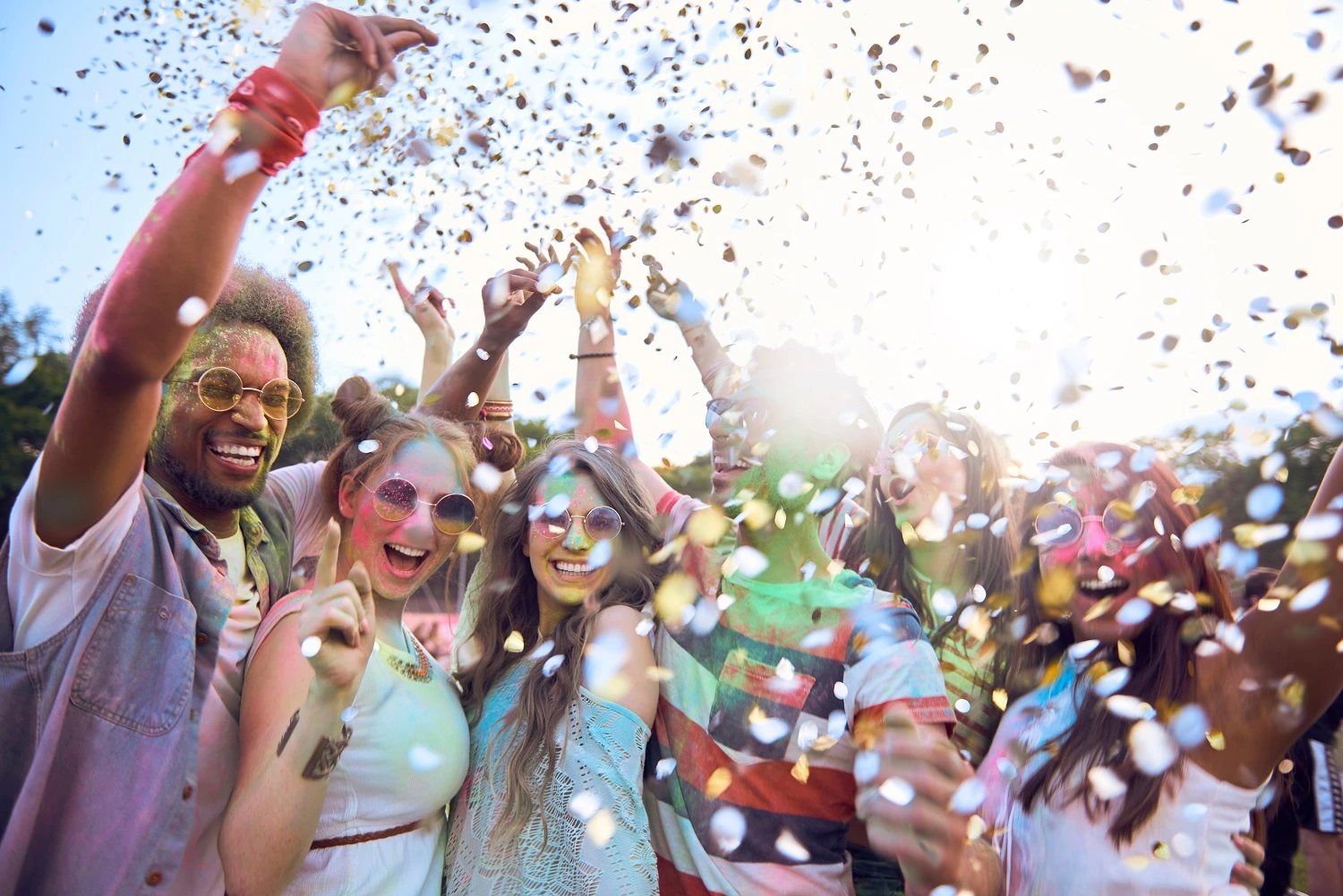 Coachella
While the actual festival is held in the city of Indio, everyone takes the opportunity to use charter bus rentals to visit the neighboring city, Los Angeles. Coachella takes place in April, usually on a three-day weekend. Not only can you find the best artists in terms of rock, pop, indie music, and electronic music, but also there are many attendees who show their beautiful and unique visual arts as well.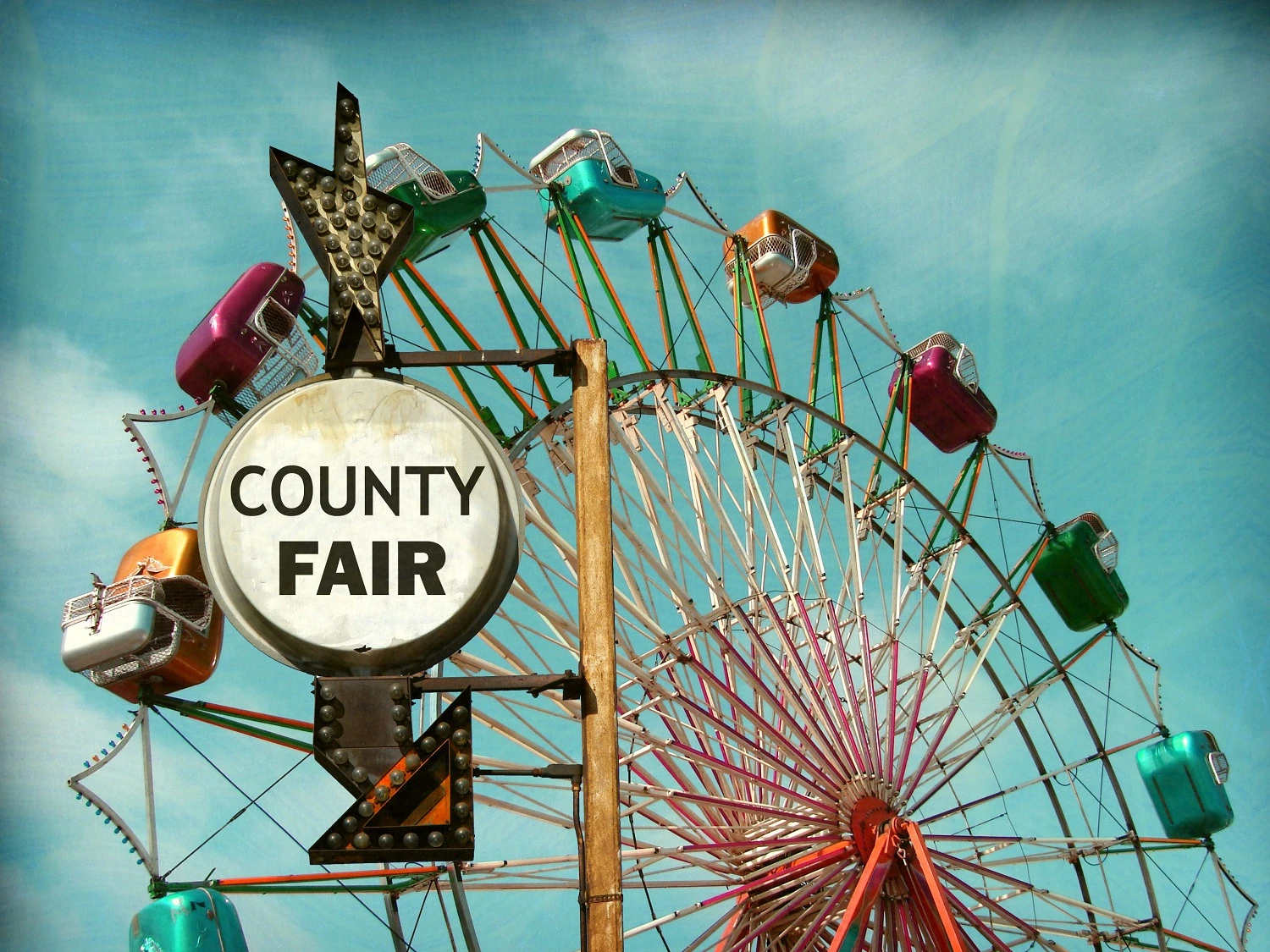 LA County Fair
The 4th most important event of its type in the US has turned 100 years old. Over time, it has become bigger, and it has received more stands and rides for visitors to enjoy. There are music performances, high school marching bands, community heroes, and much more. The fair takes pride in being the connection between the general public and the region's agricultural industry. Definitely a great opportunity to use our charter bus rentals.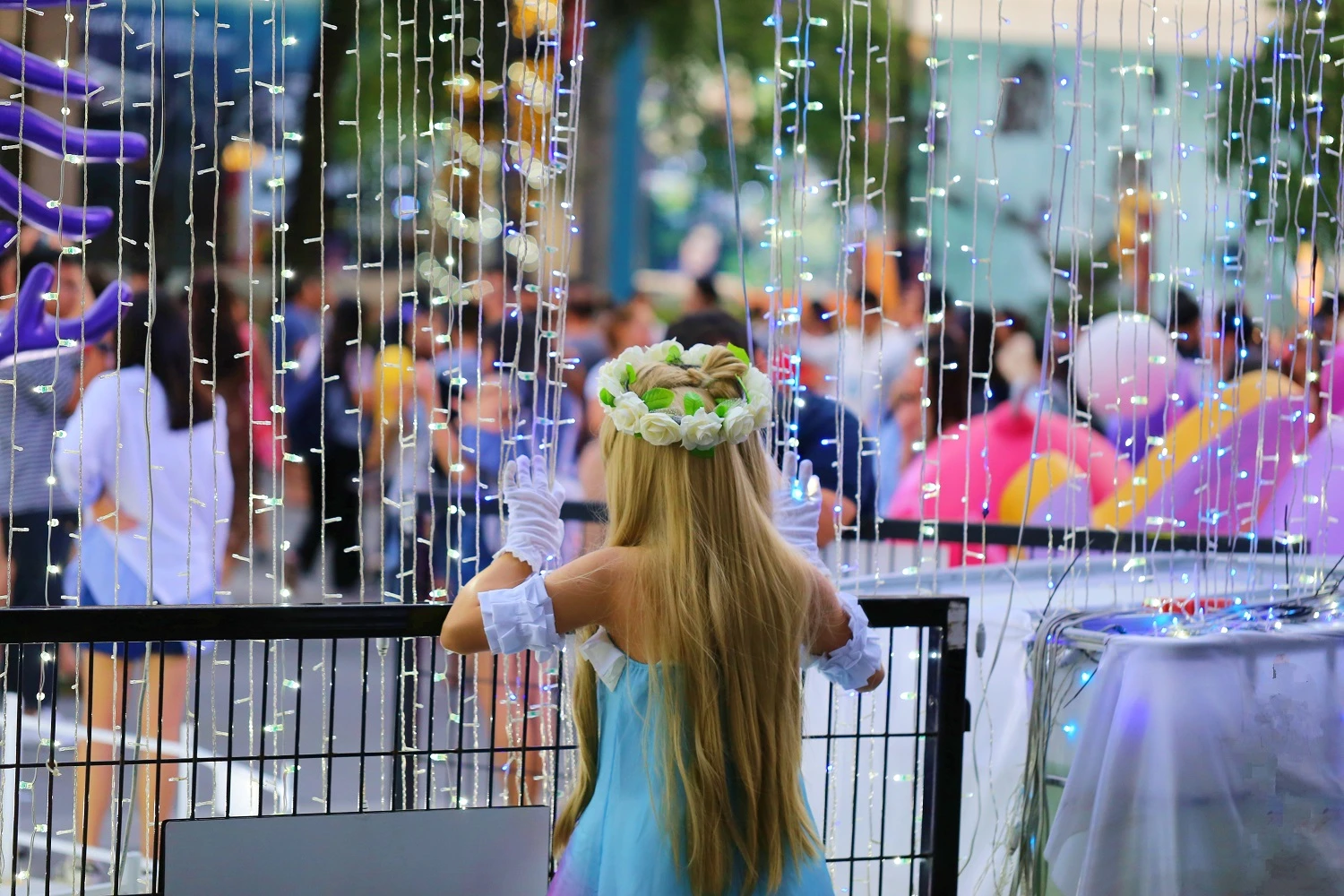 Anime Expo (AX)
Everything about anime culture is present on the largest North American convention ever held. While Anime Expo has appeared in several cities so far, now you can find it at the Los Angeles Convention Center. There are big cosplay contests, music video competitions, and many other attractions, including guest appearances by celebrities. There are anime screenings as well. Our trained drivers will make the charter bus rental a great way to attend the event.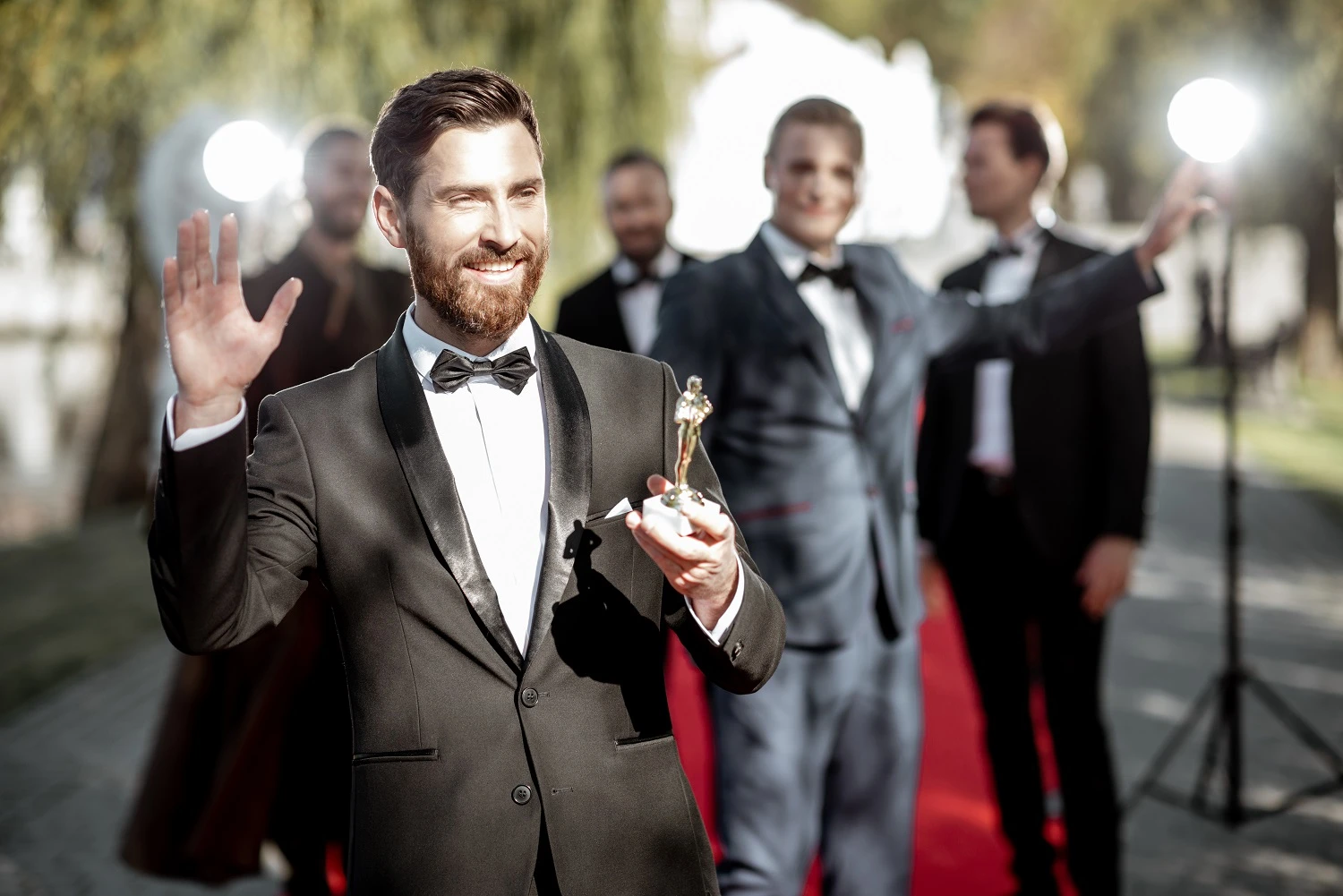 Grammy Awards
One of the most important music awards in the planet is often held in Los Angeles.The yearly event gathers nothing but the best artists, whether rising stars or established celebrities. The Grammys are named after the gramophone, a vintage musical device which is now honored as the shape of the trophy. In 2023, the awarding ceremony will be held at the Crypto.com Arena and our charter bus rentals will be thrilled to assist you with that.
LA Auto Show
The state of California is famous for its unique environment-friendly laws in the country, so it is not surprising that it would have its own way to welcome the latest news about transportation. The LA Auto Show has held several world debuts, and joins other major events to form a yearly cycle of events for the auto industry in the US. This year, it is going to be held in November. Our Los Angeles tour bus can surely take you there.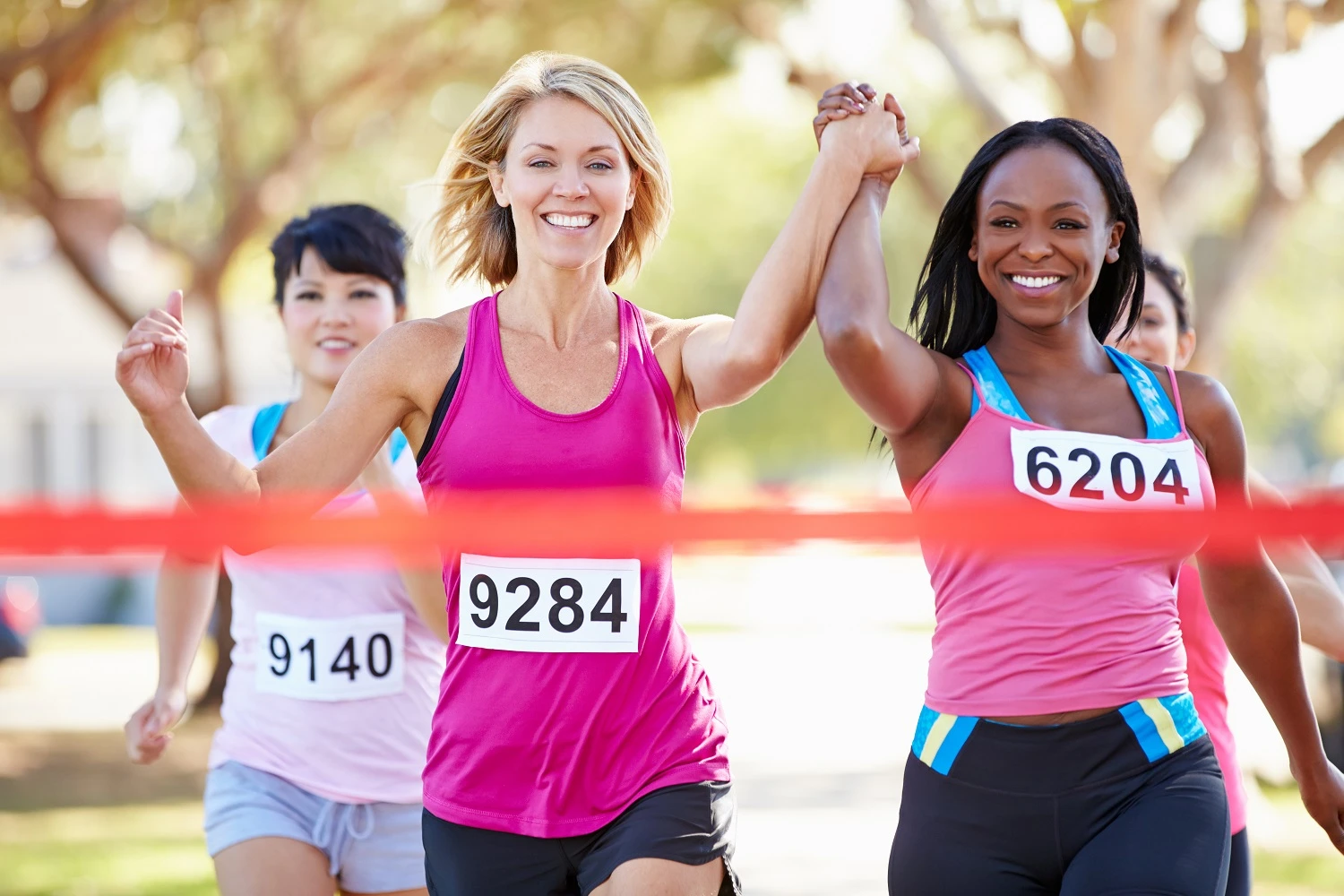 LA Marathon
If you are visiting Los Angeles in spring, this is one of our best recommendations.This marathon has been held yearly since 1986 after the success of the Summer Olympic Games which took place in the city two years earlier. Nowadays, it is one of the largest of its kind in the country and receives over 25,000 participants. Not to mention countless volunteers and spectators. We will be proud to use our charter bus rental to take your athletes to compete.
Top Places in Los Angeles
Los Angeles a big city, it is obvious that we could find a high number of exciting events to participate and enjoy. BCS only works with experienced drivers who are familiar with the city, so our charter bus rentals Los Angeles are going to take you to all your desired locations in a timely manner. That is the only way you can make the best use of your time in LA, whether you travel for business or for pleasure.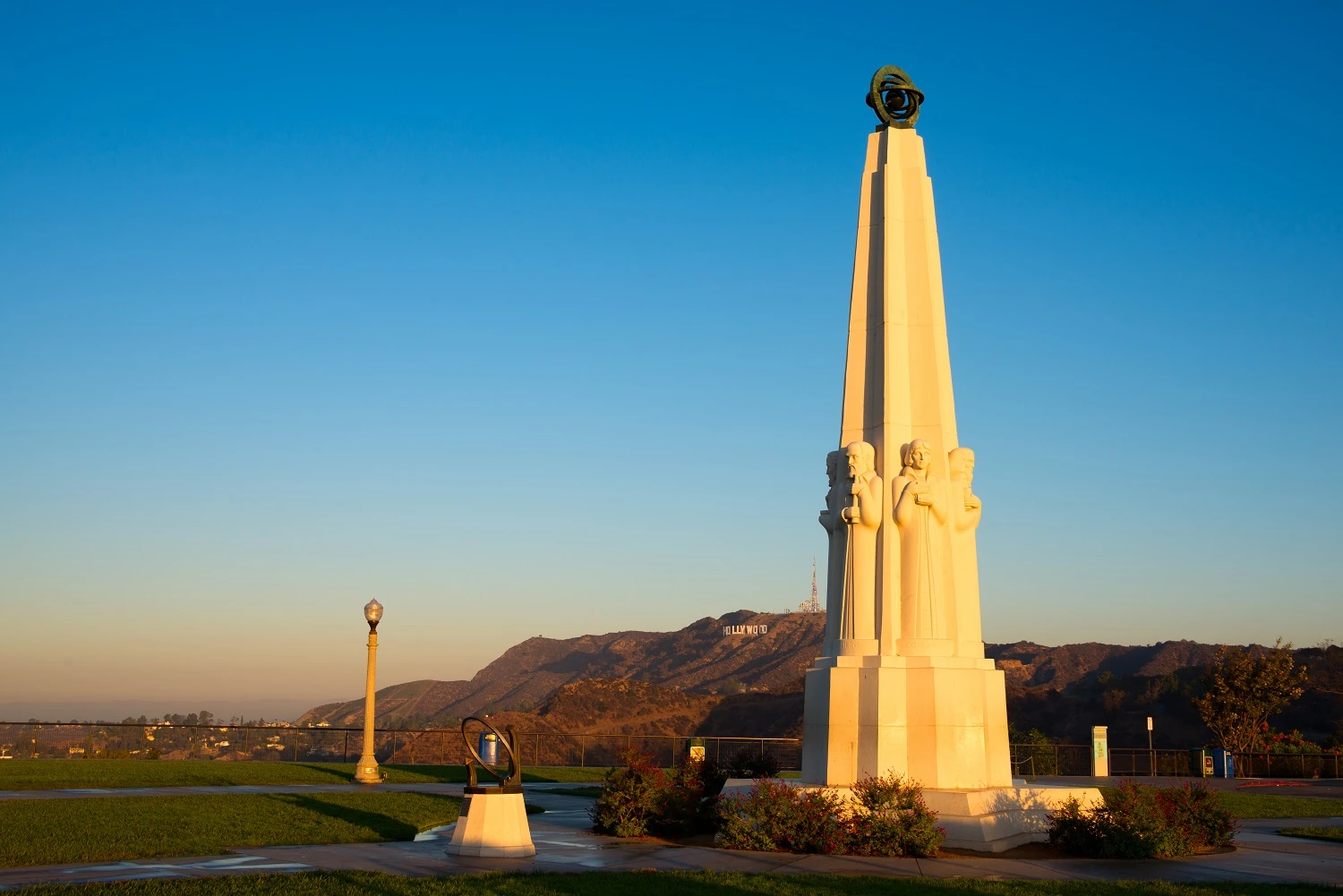 Griffith Park
BCS charter bus rentals can also assist people who enjoy spending time with nature.The second-largest park in the state of California is also one of the biggest in the whole country. Griffith Park has miles of several hiking trails, including the famous one that leads to a certain Hollywood Sign on Mount Lee. Helped by the staff of our charter bus rental Los Angeles, you can also find the Los Angeles Zoo, the Griffith Observatory, and the Botanical Gardens in this gorgeous outdoorsy region.
Address: 4730 Crystal Springs Dr, Los Angeles, CA 90027
Phone: (323) 913 4688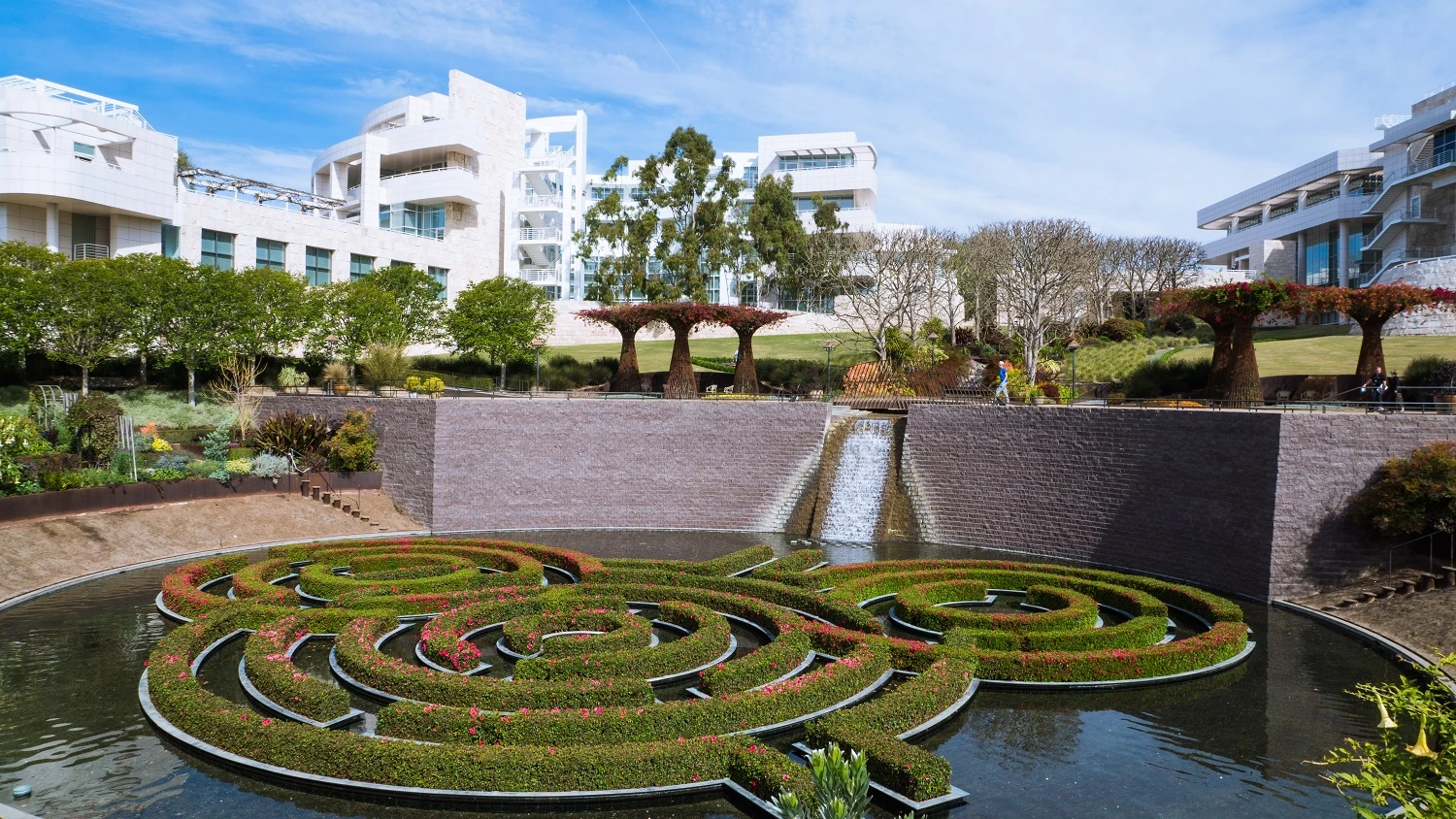 Getty Center
If your idea of enjoying Los Angeles is quieter and more individual, this art museum will be a perfect match. Located in the Westside region, the beauty starts even before you enter the building: the gardens and the skyline view are surely going to dazzle you. Once you get past them, you will be able to admire works of art from Monet, Rembrandt, and van Gogh, just to name a few. Our bus rentals in Los Angeles will be thrilled to take you there.
Address: 1200 Getty Center Dr, Los Angeles, CA 90049
Phone: (310) 440 7300

Griffith Observatory
There are times when all we need is a change of pace, right? This iconic landmark in Los Angeles allows you to step back from everyday tasks and contemplate the beauty of outer space. Besides, you can also enjoy live shows at the Samuel Oschin Planetarium. Once you finish admiring the stars, you can also enjoy the beautiful view of the city and even go on a short hike to explore the famous Hollywood sign.
Address: 2800 E Observatory Rd, Los Angeles, CA 90027
Phone: (213) 473 0800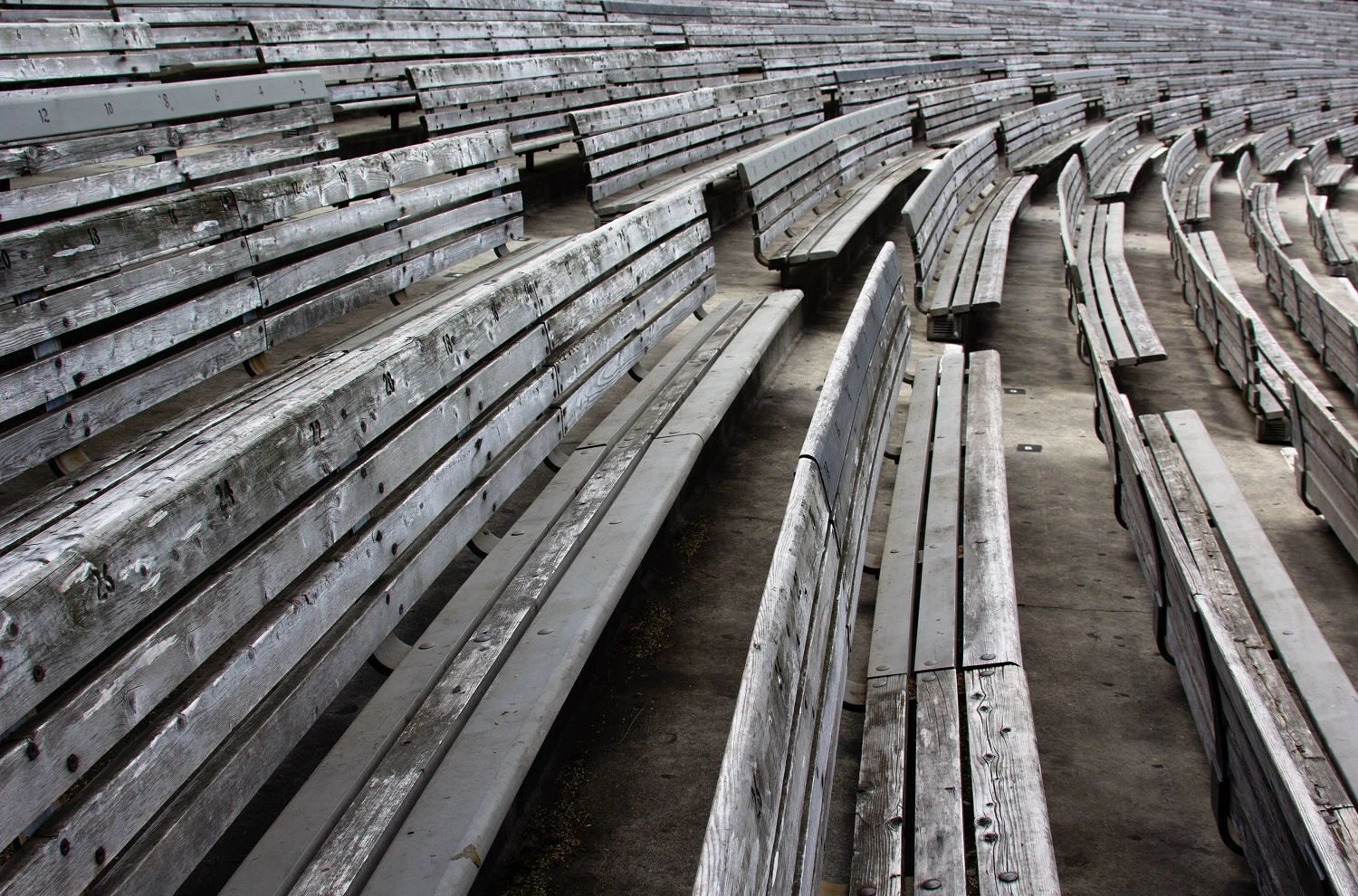 Hollywood Bowl
This amphitheatre is located in Hollywood Hills, so it is overseen by the famous Hollywood sign. It is distinguished by its bandshell, which used to be formed by concentric arches. Rolling Stone magazine has named it one of the best live music venues in the country. Besides hosting several music events through the year, it is home of the Hollywood Bowl Orchestra and summer home of Los Angeles Philharmonic. Our charter buses Los Angeles will take you there in no time!.
Address: 2301 N Highland Ave, Los Angeles, CA 90068
Phone: (323) 850 2000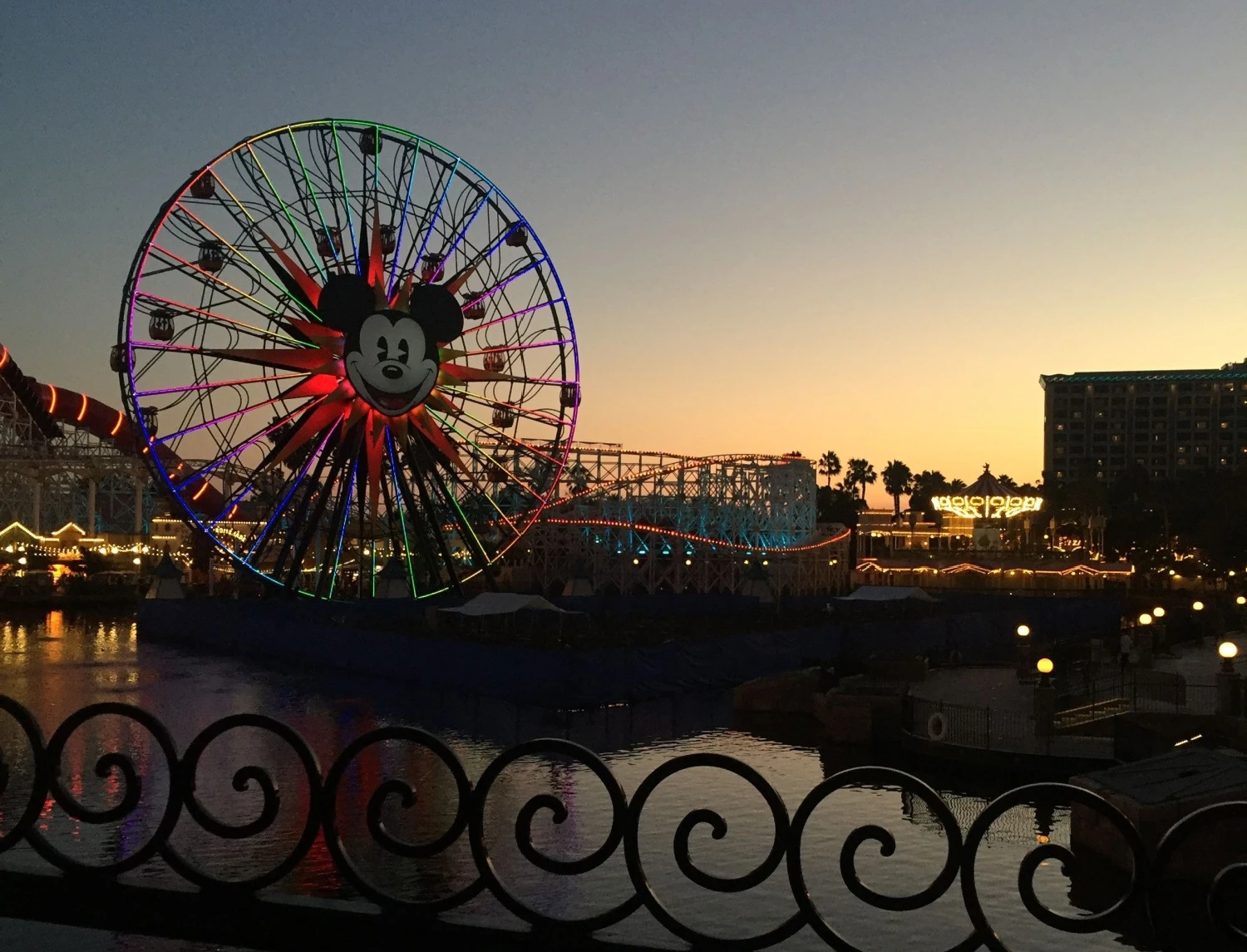 Disneyland Resort
You will have a beautiful opportunity to make your childhood dream come true. This resort features Disneyland Park, with eight different regions, and Disney California Adventure. The latter is a unique spin on the Disney theme, so we guarantee you will have a wonderful time even if you have already visited the other Disney parks. This attraction is definitely suitable for the entire family!
Address: Disneyland Dr, Anaheim, CA 92802
Phone: (714) 781 4636

Hollywood Hall of Fame
1.3 mile and over 2,600 stars. This is your chance to walk the same region where literally thousands of celebrities have visited and left a permanent token of their presence. Marilyn Monroe, Sandra Bullock, Quentin Tarantino, and Leonardo DiCaprio are only some of them. When you visit this region with BCS charter bus rentals, make sure to spend some time at the Hollywood Pantages theater and the Capitol Records Building as well.
Address: Hollywood Boulevard, Vine St, Los Angeles, CA 90028
Phone: (323) 469 8311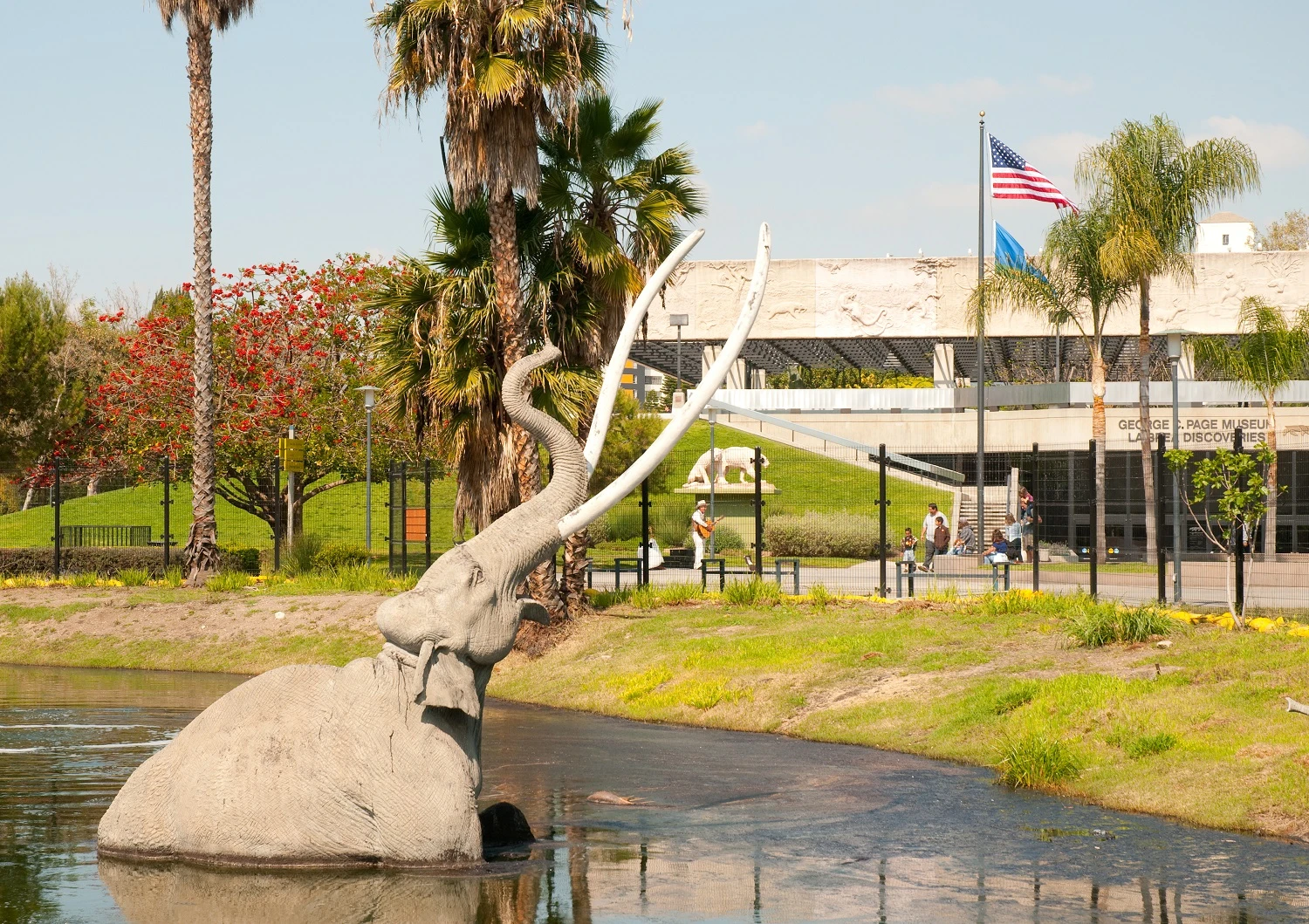 La Brea Tar Pits & Museum
Los Angeles has important attractions for people who appreciate history, too! La Brea Tar Pits and Museum are the city's prime location to learn more about archaeological science. There is an active Ice Age excavation site where live fossil excavation sites are executed – and you can see and enjoy them every day. Our charter bus in Los Angeles will help you refine your knowledge, if you are already in this field, or learn many new things!
Address: 5801 Wilshire Blvd, Los Angeles, CA 90036
Phone: (213) 763 3499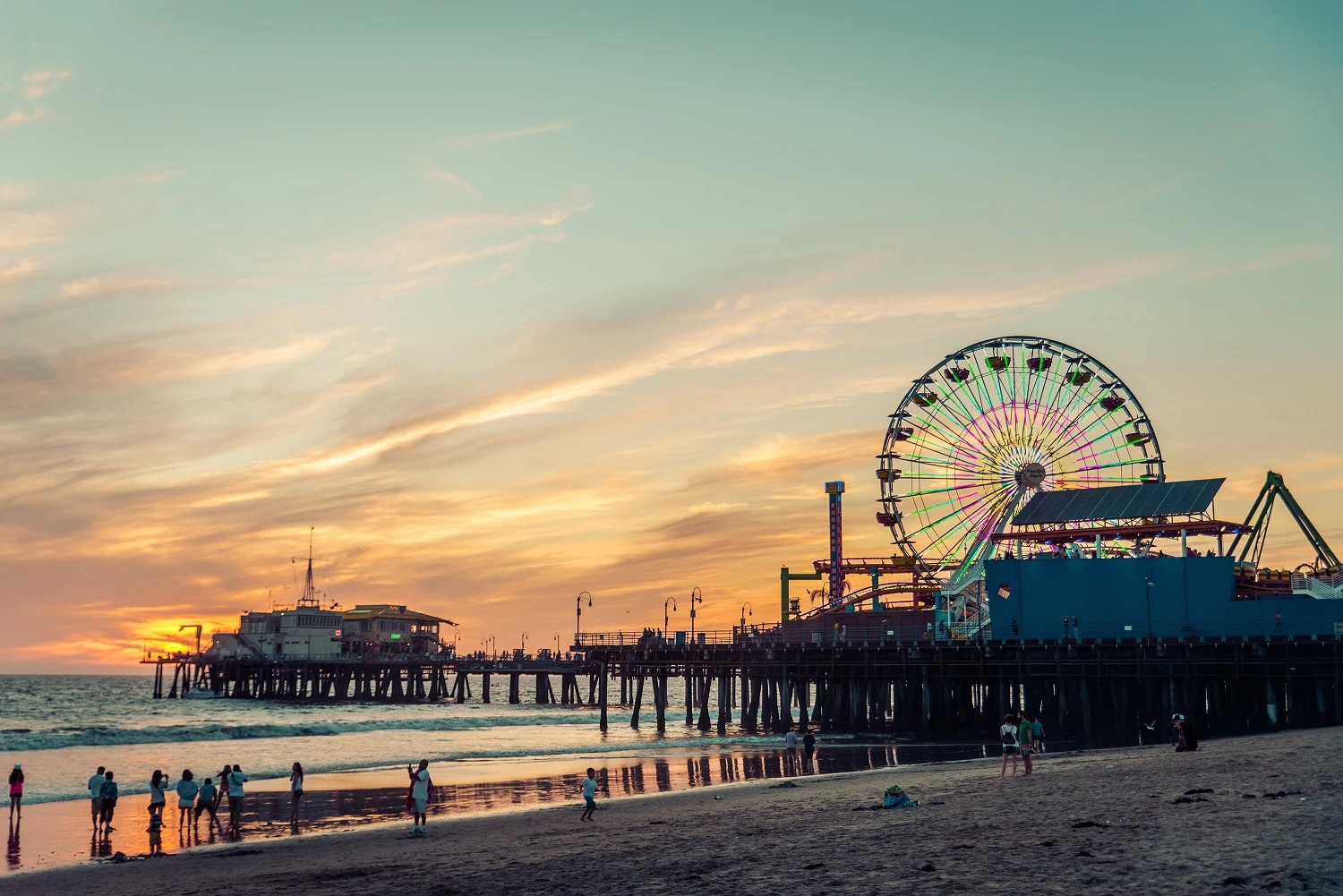 Santa Monica Beach and Pier
Few places are as magical as this one to make a day trip. Santa Monica has the Pacific Park, where you can enjoy iconic rides such as a ferris wheel, countless food and game stands, stores of all types, and that wonderful beach. In other words, the region is fantastic and offers many ways for you to enjoy it. Simply one of the best tourist attractions in Los Angeles for you and your travel group to visit using BCS Los Angeles bus rentals.
Address: 200 Santa Monica Pier, Santa Monica, CA
Phone: (310) 458 8900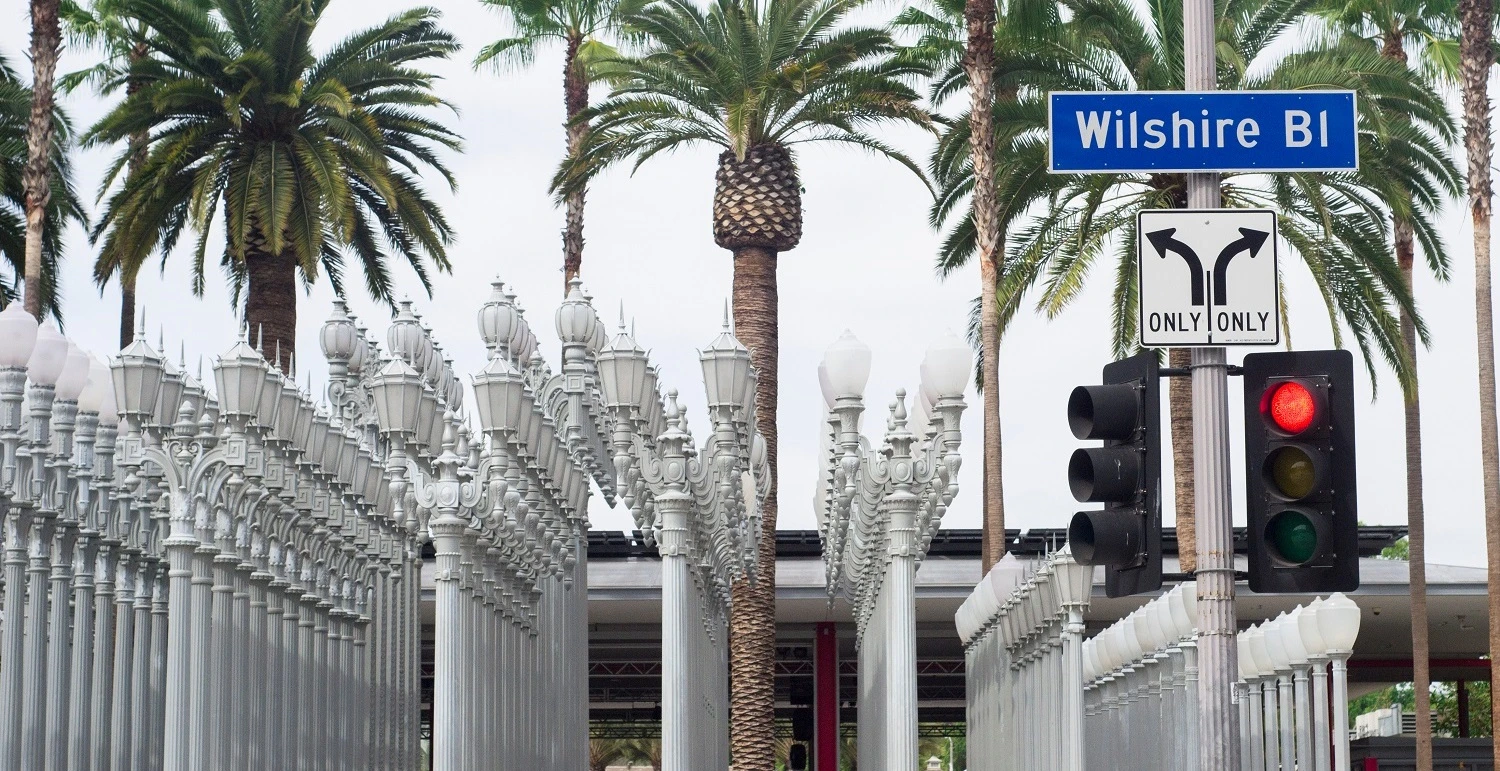 Los Angeles County Museum of Art
What do you think of visiting the largest art museum in the entire West Coast? This museum is informally known as LACMA and features over 150,000 works of art distributed in several exhibitions. You can find prehistoric art, contemporary work, and everything in between. Now, or LA tour bus recommends you to go there at night, so you can enjoy the Urban Light installation. It features 202 restored ancient iron streetlamps.
Address: 5905 Wilshire Blvd, Los Angeles, CA 90036
Phone: (323) 857 6000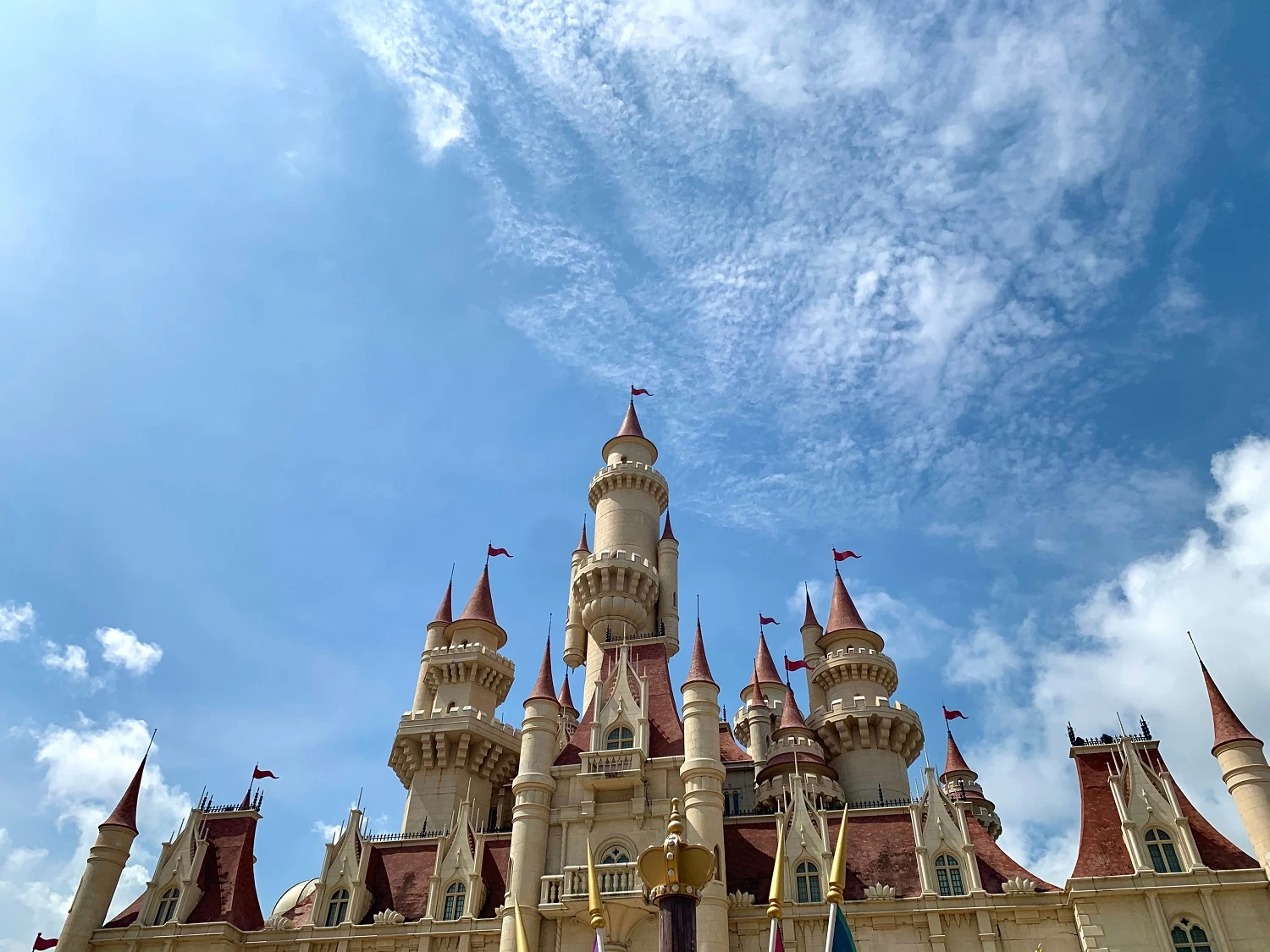 Universal Studios Hollywood
It is impossible to visit Los Angeles without visiting one of the most famous movie studios and theme parks in the world. Universal Studios Hollywood welcomes over 9 million visitors a year and offers a plethora of rides and attractions that will certainly delight everyone in your travel group. From Fast & Furious to Jurassic World, there are attractions for all ages and preferences. The driver of your LA charter bus will leave you a lot of time to spend there!
Address: 100 Universal City Plaza, CA 91608
Phone: (800) 864 8377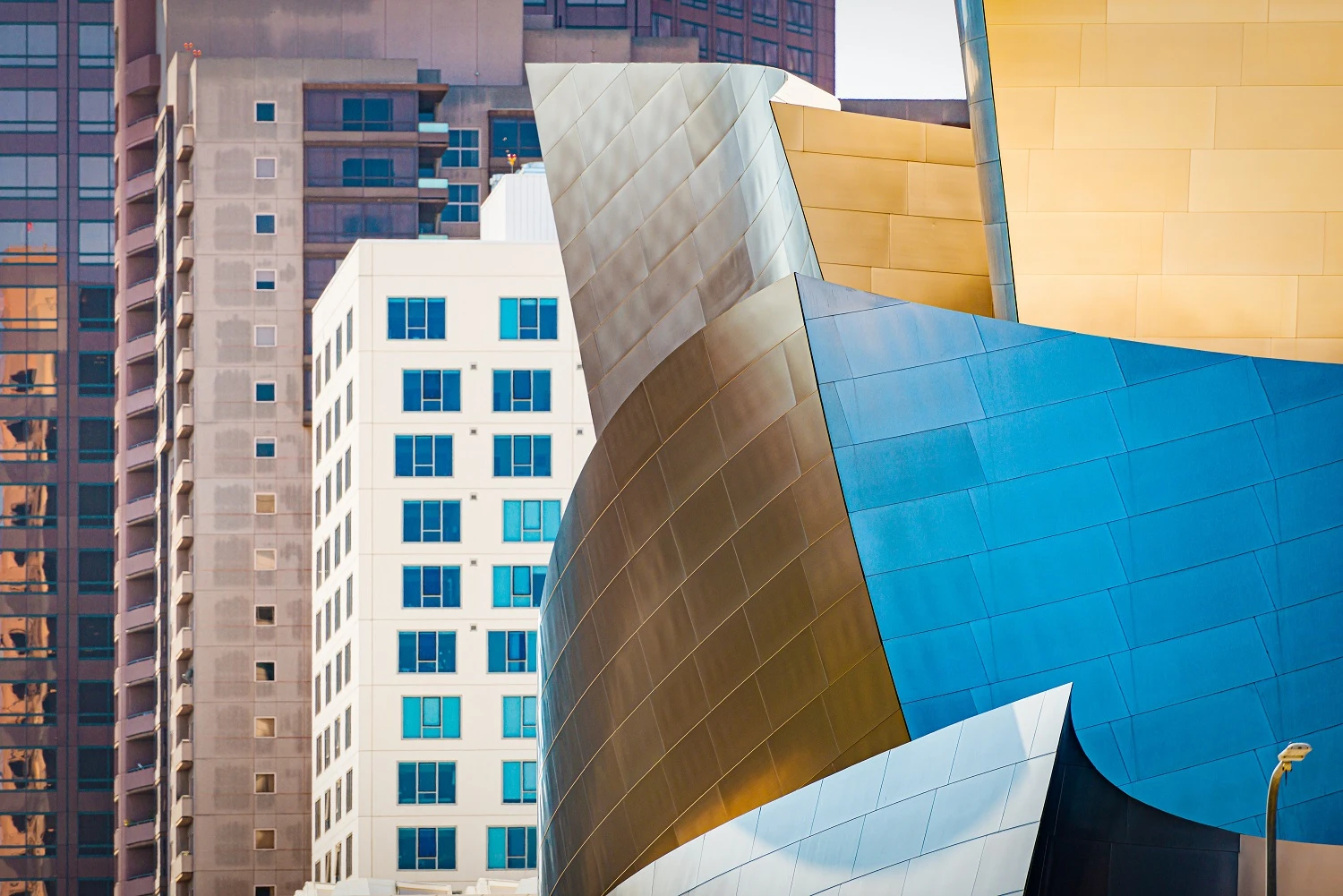 Walt Disney Concert Hall
The magnificent external appearance says it all: this is a historical landmark when it comes to architecture. Since this is the home to the Los Angeles Philharmonic Orchestra, our best recommendation is to plan your trip at the time of a seasonal concert or a special event such as Deck the Hall, an annual holiday program with BCS LA bus rental. Then again, the venue also offers free and guided tours in case you want to just drop by and enjoy the place.
Address: 111 S Grand Ave, Los Angeles, CA 90012
Phone: (323) 850 2000
Los Angeles airports bus rentals
This is where it all begins. The third-busiest airport in the world handled over 88 million people in 2019 alone, which makes it a major gateway for international trips.The airport uses 1,400 ha (3,500 acres) of land and has four parallel runways. Besides, since this is the airport that works with most airlines in the country, you can rest assured that your flight will have no issues. Once you arrive, all you have to do is rely on our charter bus rental to pick you up.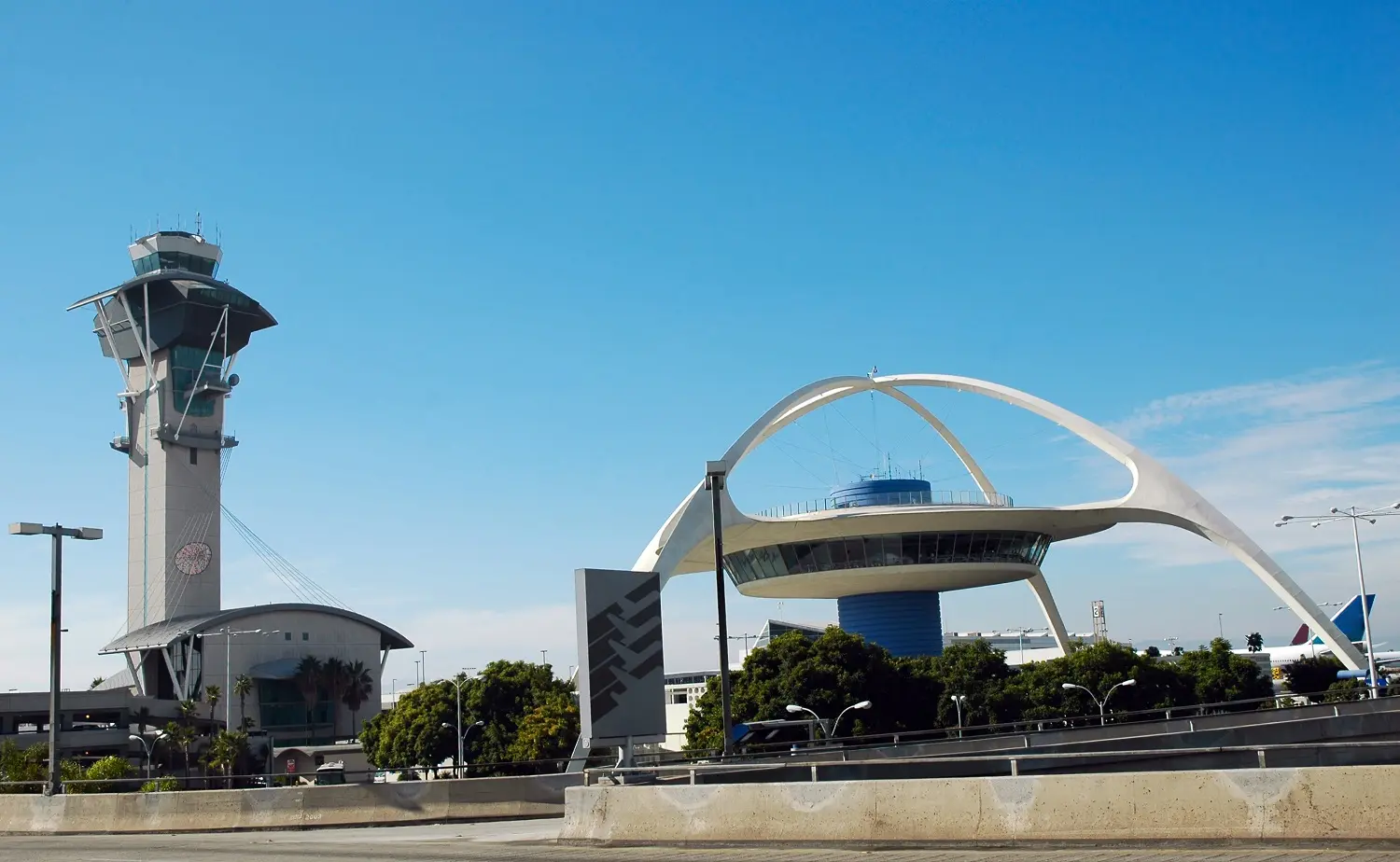 Los Angeles International Airport (LAX)
This is where it all begins. The third-busiest airport in the world handled over 88 million people in 2019 alone, which makes it a major gateway for international trips.The airport uses 1,400 ha (3,500 acres) of land and has four parallel runways.Besides, since this is the airport that works with most airlines in the country, you can rest assured that your flight will have no issues. Once you arrive, all you have to do is rely on our charter bus rental to pick you up.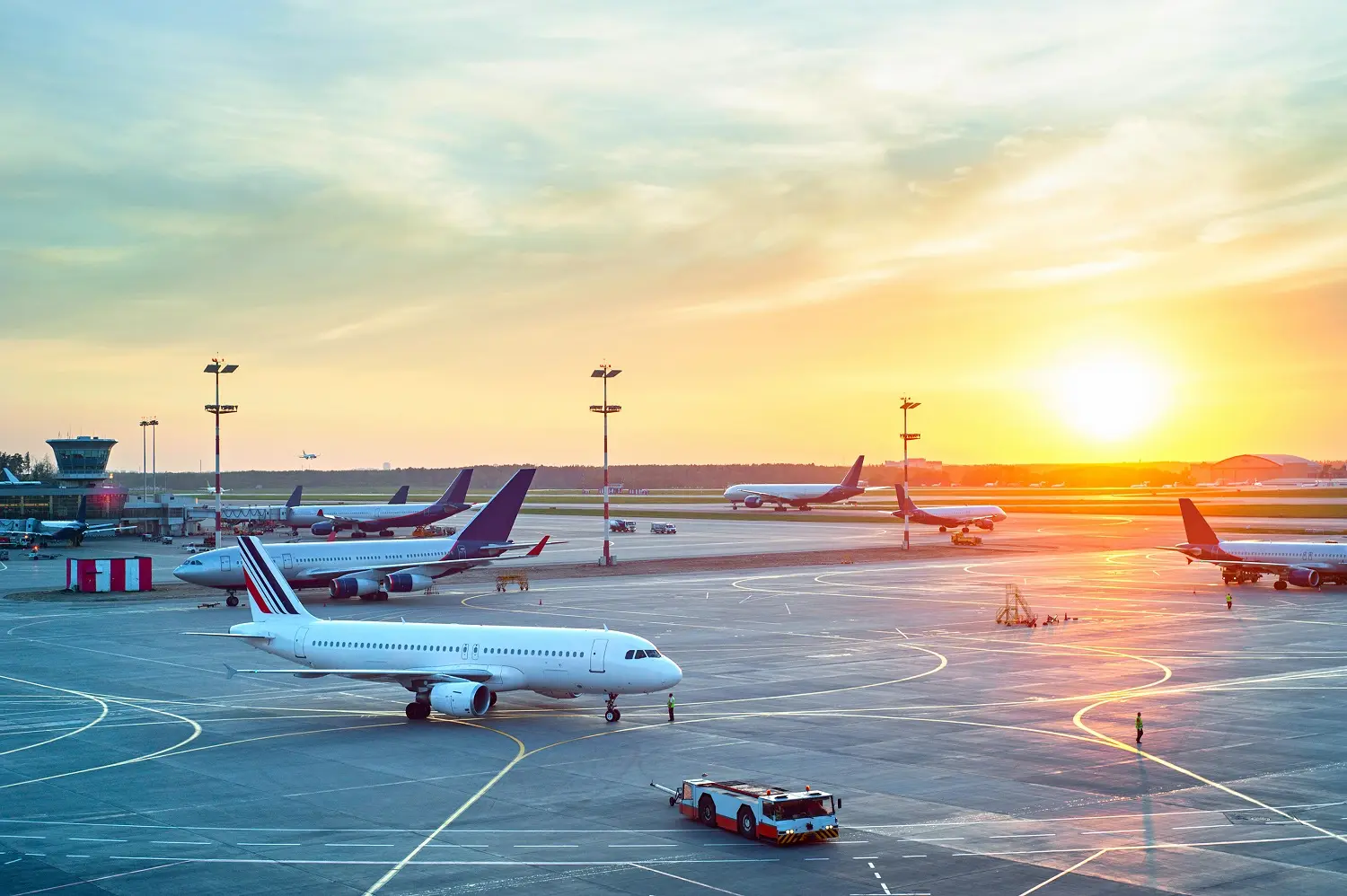 Ontario International Airport (ONT)
Do not mistake this airport for the Canadian one: this one is located 38 miles east from downtown Los Angeles. This airport has two runways and covers over 1,700 acres; it offers over 64 arrival and departure flights every day. If you fly using that airport next year, you will be able to enjoy its 100th anniversary. Our bus rentals in Los Angeles can pick you there and go wherever you need to go.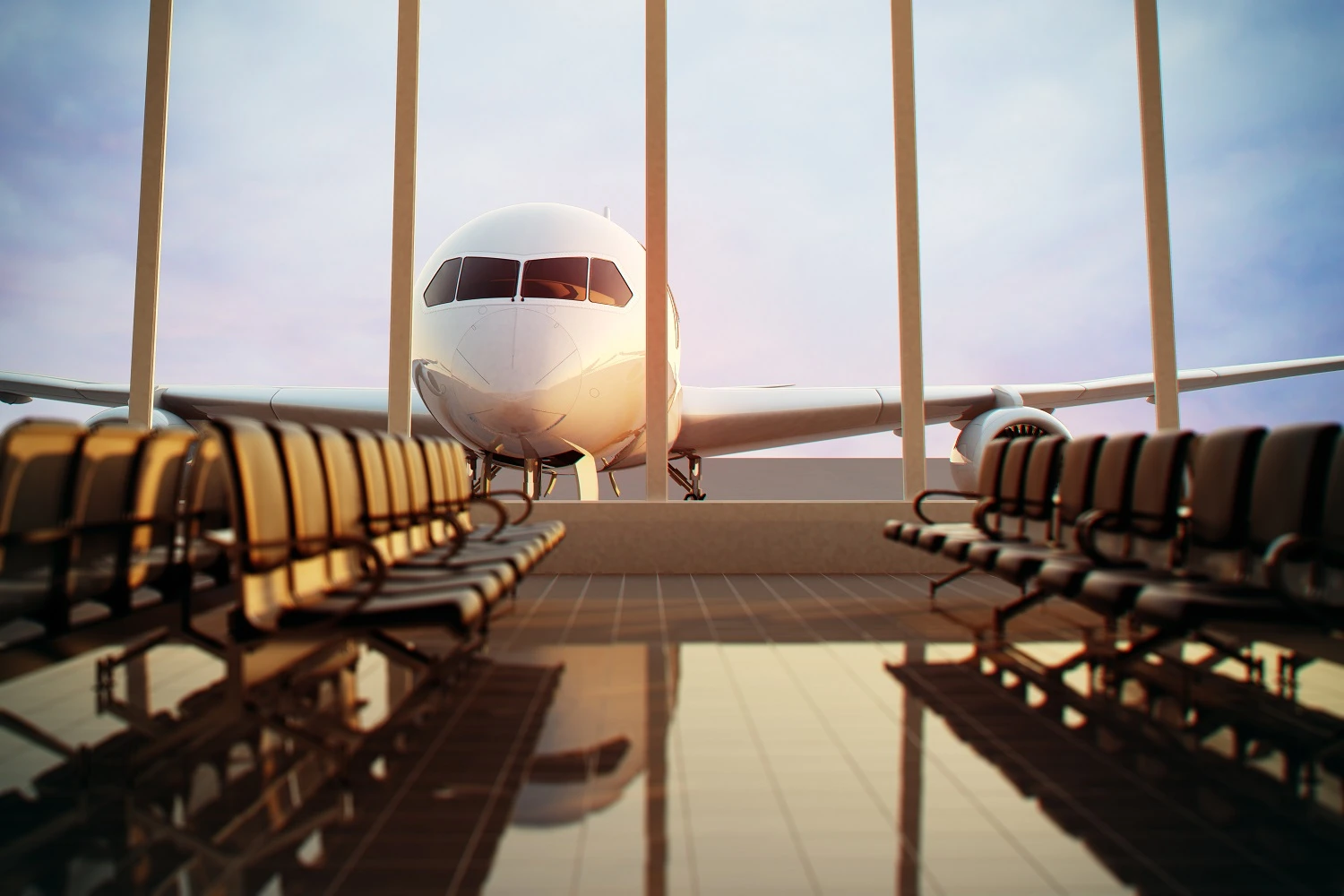 John Wayne Airport (SNA)
This commercial and general airport serves both the Orange County and Los Angeles; in fact, it used to be named Orange County Airport. It is one of the busiest in its region and operates with all major local airlines. Its main runway is characterized by being one of the shortest of any major airport in the USA. With our charter bus rental Los Angeles, you can get in and out there in a very easy way.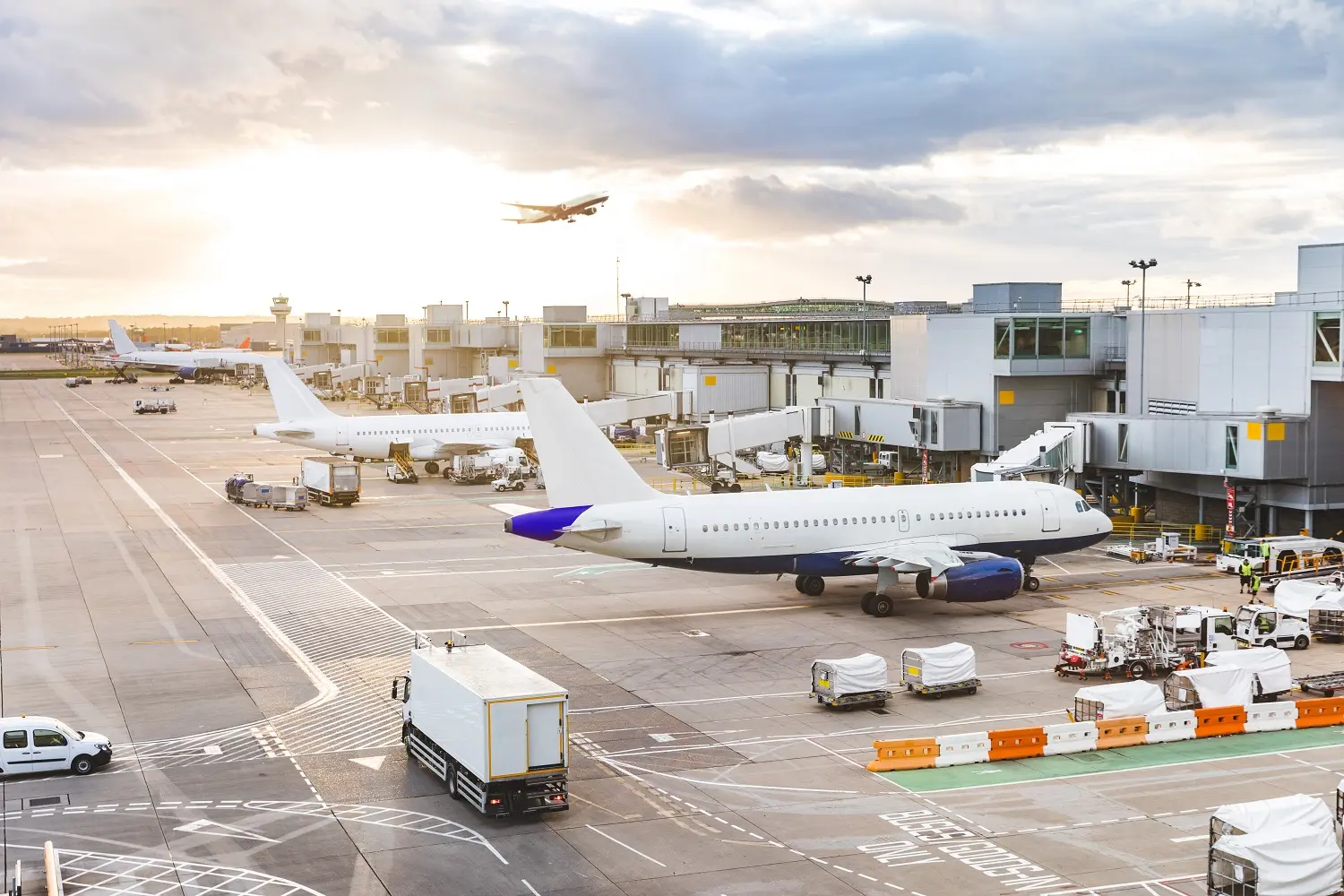 Hollywood-Burbank Airport (BUR)
Formerly known as the Bob Hope airport, this public airport is located 3 miles to the south of the Burbank city. It is close to attractions such as the Griffith Park and the Universal Studios, so it is one of the main hubs for touristic visitors. As a result, it serves many local lines with nonstop flights. You can hire a Los Angeles charter bus rental today so we can drive you from the airport to your hotel.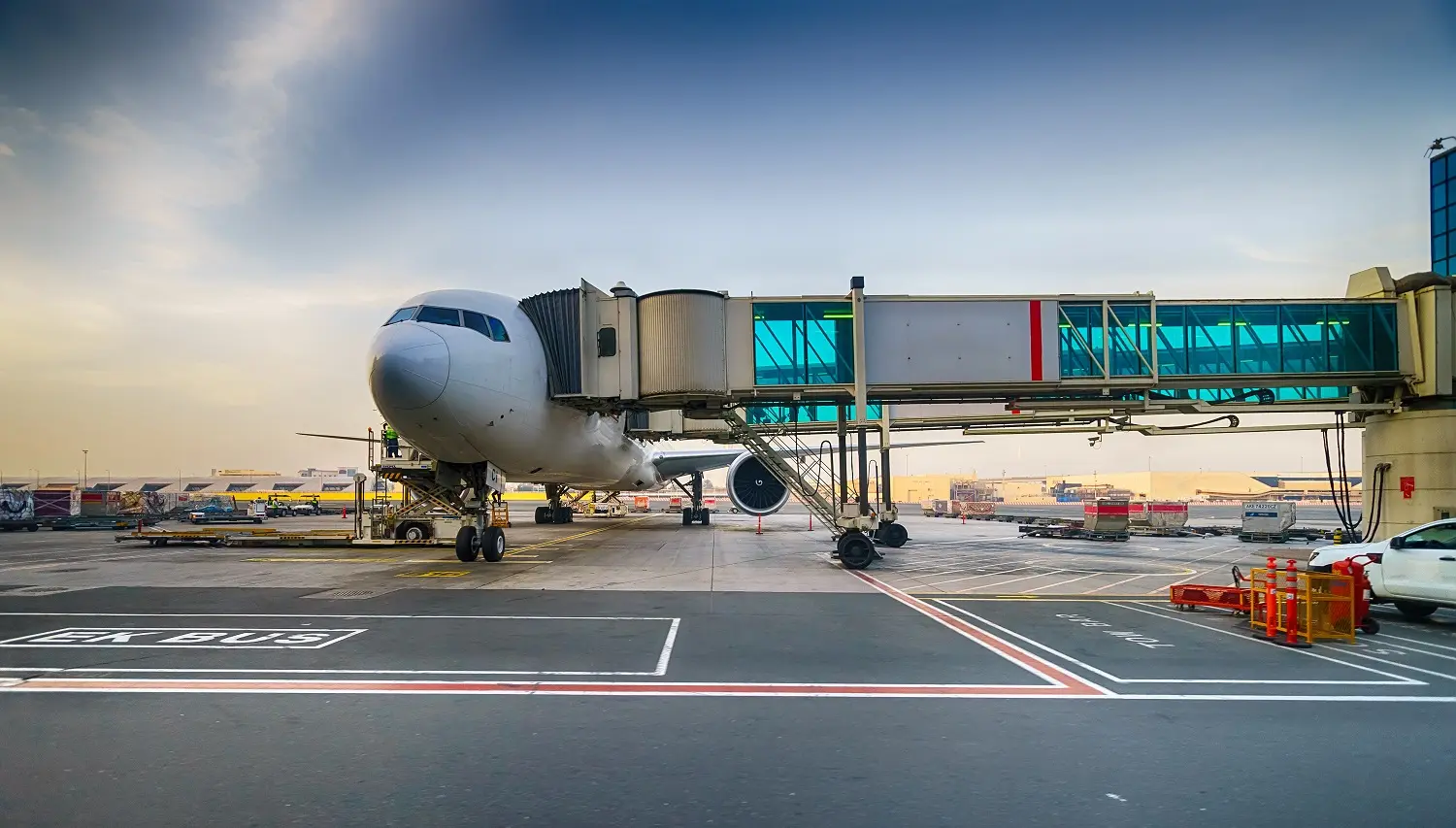 Long Beach Airport (LGB)
Also named Daugherty Airport, this public destination is located three miles away from the famous Long Beach and has Southwest Airlines as the one with the biggest operations there. With over 1.4 million passengers boarding there every year, this is one of the busiest airports in the region. Make sure to hire our charter bus in Los Angeles next time you need to travel to the Long Beach Airport.
Top Neighborhoods in Los Angeles
When traveling to a new city, it is always important to be aware of your surroundings. In this section, BCS's Los Angeles charter bus rentals provide you with a brief guide of the most important regions in Los Angeles area. That is going to help you understand what you are going to find in each part of the city. Knowing that will help you find where you have to go faster and avoid situations that could waste your time.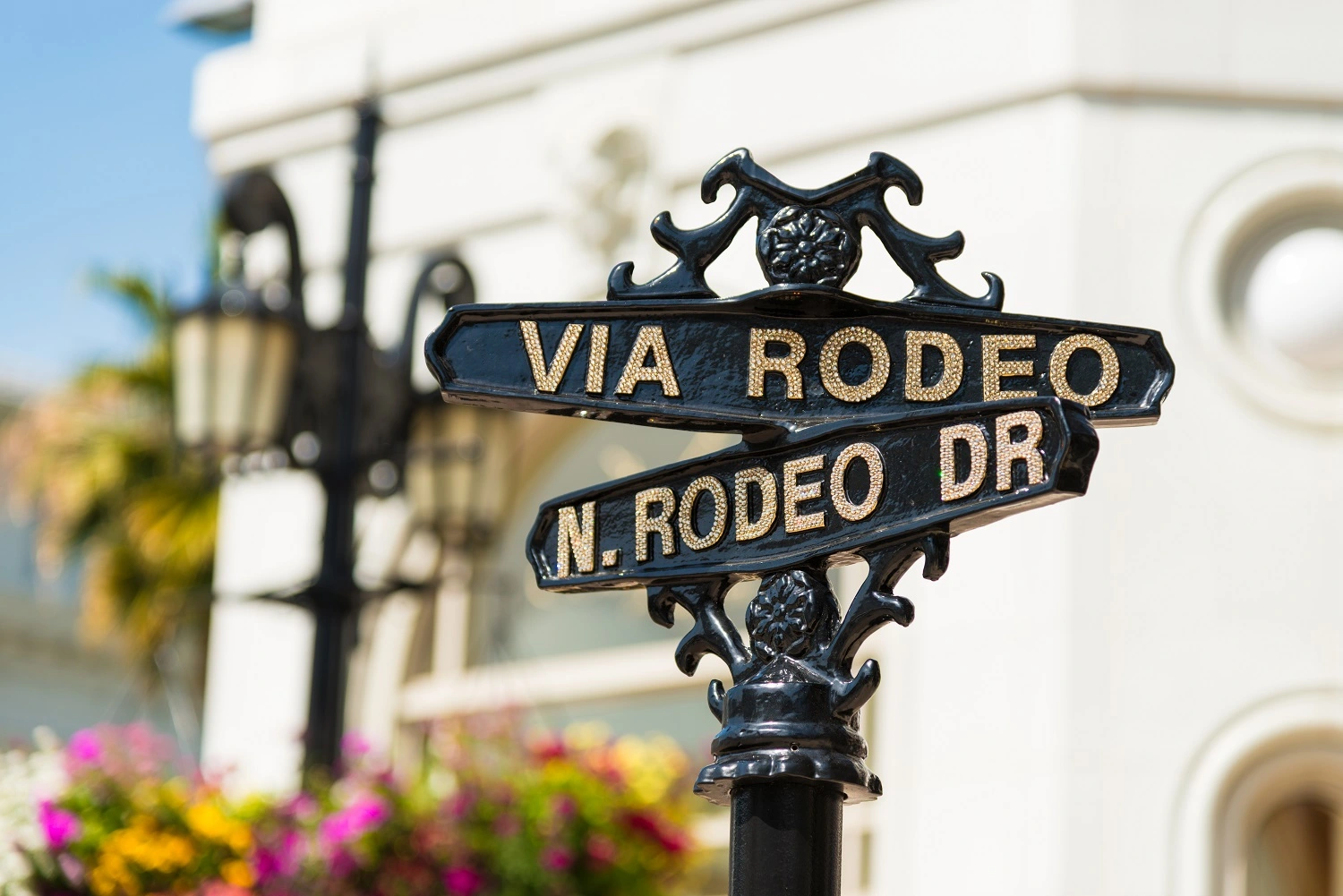 Beverly Hills charter bus
Have you ever thought you could visit the favorite places of your favorite celebrities? Beverly Hills is filled with spectacular mansions and offers countless stores of nothing but the finest luxury brands in the world. Once you want to stop and catch your breath after admiring all that, we recommend you take a tour around celebrity homes, get that wonderful selfie by the Beverly Hills sign and Lily Pond, and visit the Greystone Mansion and Gardens.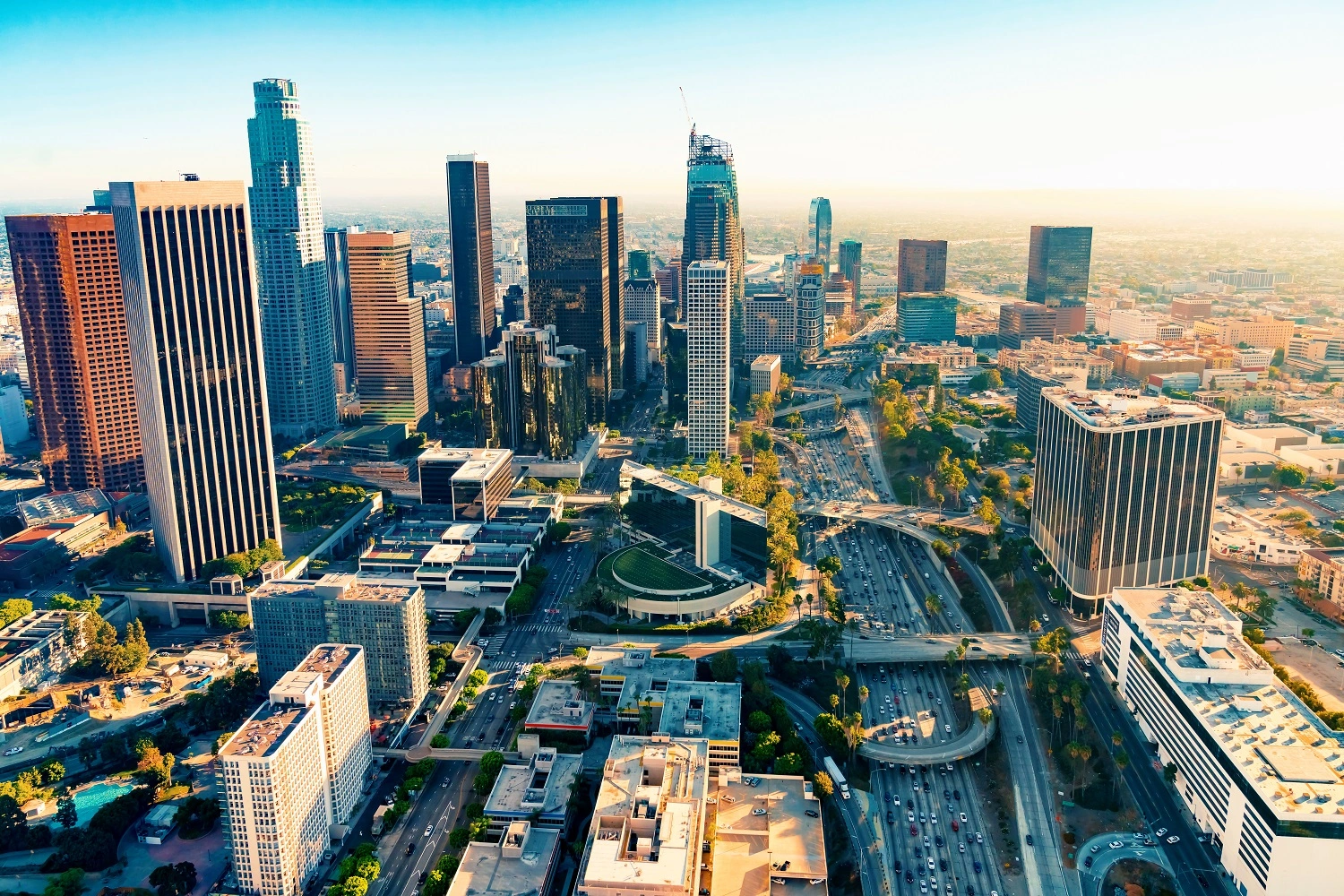 Downtown (DTLA) bus rentals
If your idea of a wonderful trip to Los Angeles is visiting the bustling regions, this is the best one. Downtown LA features the Arts District, the Bunker Hill, and City West, where you can find pretty much everything. Fine boutiques, natural parks, museums, and several of the attractions we mention on this very page. This region definitely deserves a couple days of your trip with our charter bus rental so you can properly observe everything.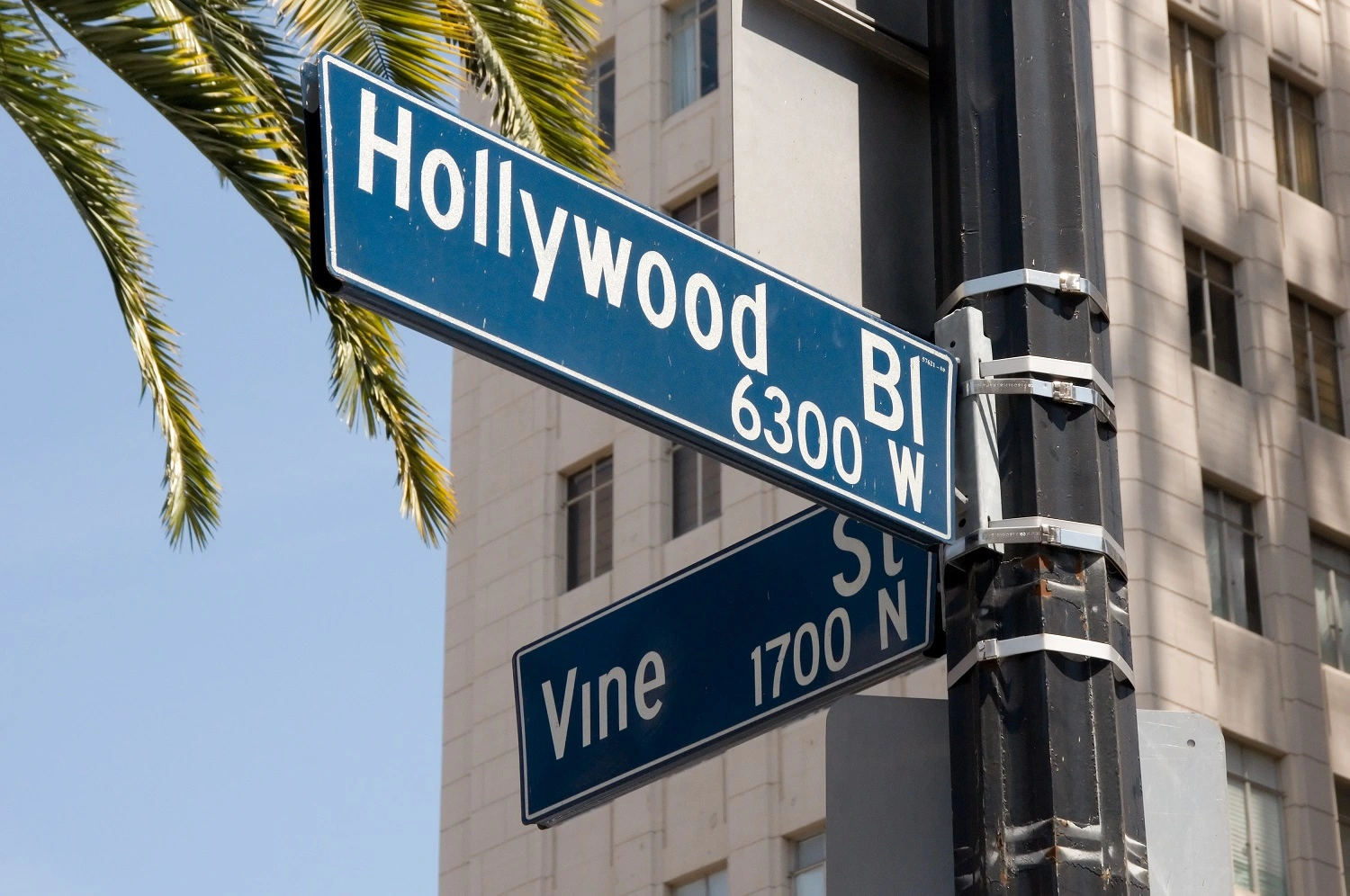 Hollywood charter bus rentals
This is the top recommendation if you want to see the famous tourist attractions in Los Angeles. Hollywood offers you the TCL Chinese theater, the Walk of Fame, Universal Studios Hollywood, and the very neighborhood, which is an attraction itself. We only have to remind you that there will be many, many other tourists there, so you will have to plan your visit with plenty of time in order to properly see everything. Leave that to the expertise of our Los Angeles charter bus rental..
Silver Lake mini bus rental
For people who appreciate fine dining and shopping with an artistic touch, this region is capable of attracting you for the whole duration of your trip. Artisanal coffee, craft beer, trendy restaurants, vintage boutiques… As if that was not enough, you can shop at unique places on Sunset Junction, explore classic vinyls at Rockaway Records, and taste the finest wines at Silverlake Wine. Los Angeles wine tours are impossible to resist!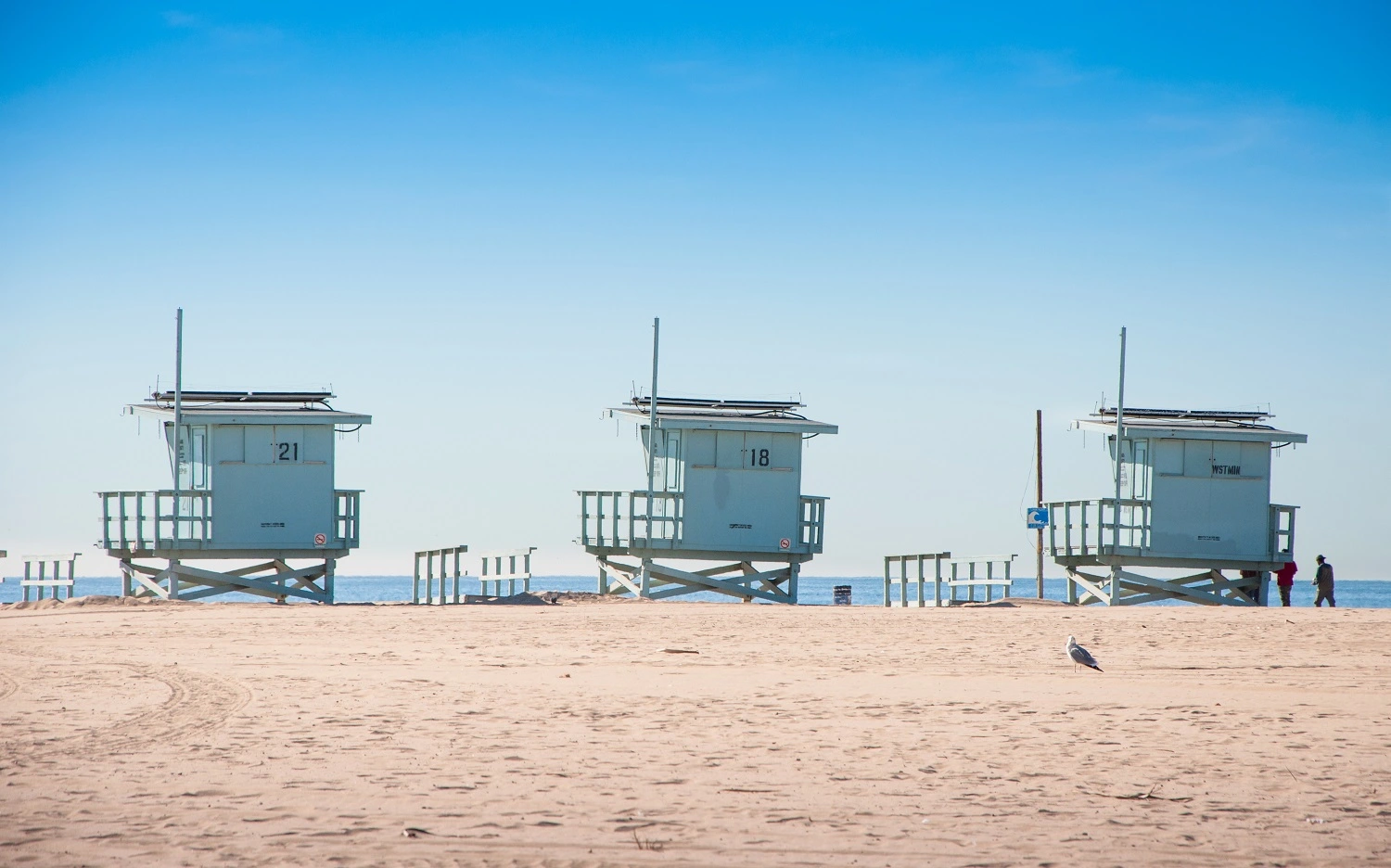 Venice Beach mini coach rental
Let your athletic side come out at the other crowded LA beach. You can find the famous Muscle Beach Gym and the Venice Beach Skate Park to name just a few. You can hang out with your friends at the canals, watch people on the boardwalk, and visit iconic places such as the Mosaic Tile House and the Abbot Kinney Boulevard, where you can also enjoy tasteful dishes. Yet another fascinating location in Los Angeles.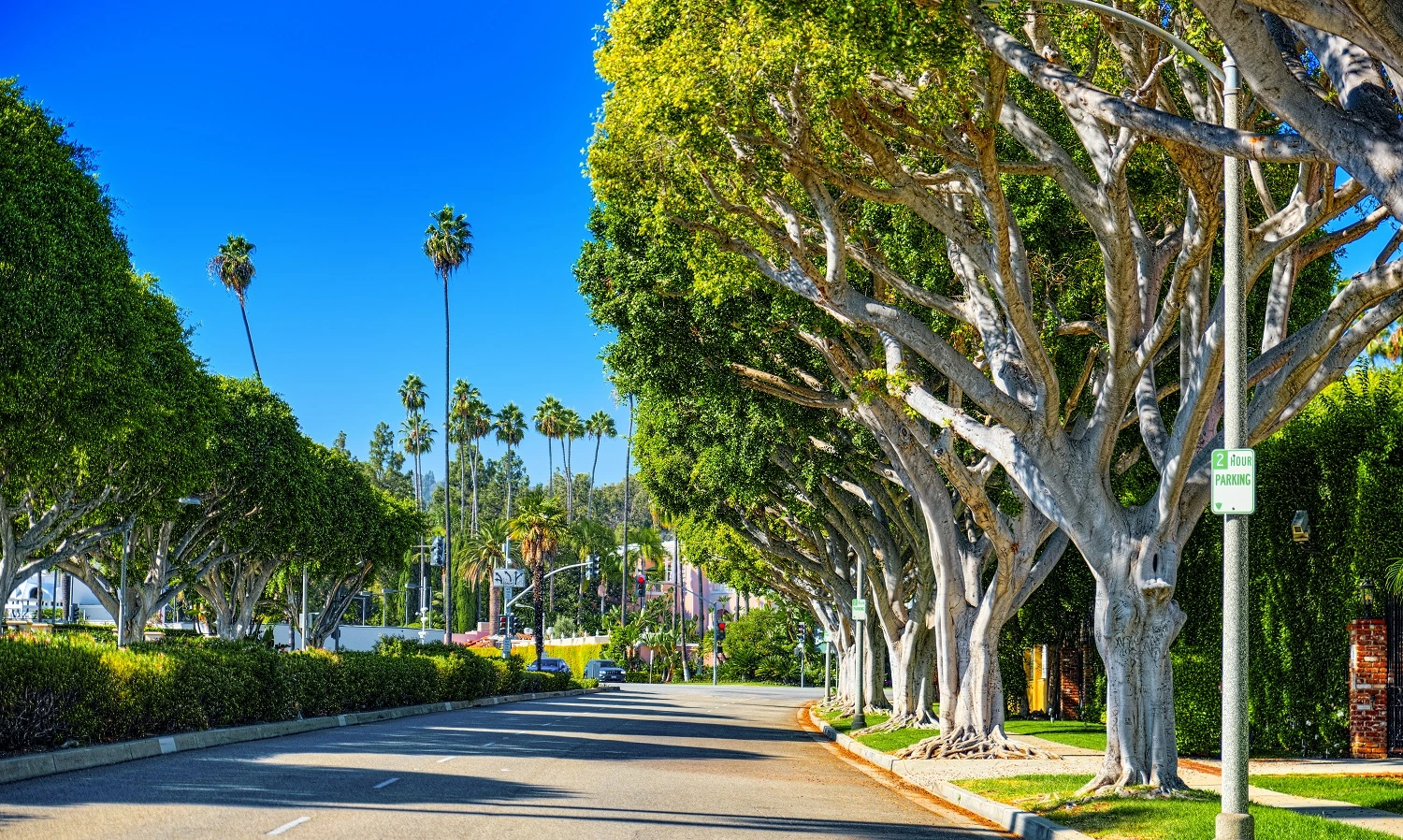 West Hollywood (WeHo) minibus rental
Once you get tired of crowded places, the Western region of Hollywood is a great option for you to visit in Los Angeles. Sunset Strip, Melrose Avenue and Chateau Marmont are only some of the top recommendations there. In that region, the goal is to take your time to shop and eat at the best places. Besides that, you may also like to know that this region has a big number of LGBTQIA+ establishments in the city..
Contact BCS
for your bus trip today
After getting to know so many details about Los Angeles, it is time to take the next step: contact us to get everything started for your beautiful corporate or personal trip!