Chicago


charter bus rental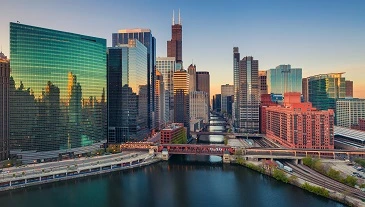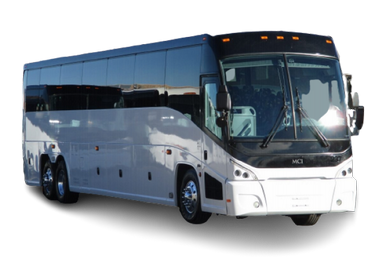 The Windy City has countless attractions for us to enjoy. Iconic buildings, fascinating boat tours, a bustling nightlife… There is so much to do that everyone will quickly find their crowd in the capital of Illinois. Next time you visit the city, whether for business or for fun, trust our Chicago bus rental. We will employ our entire experience to help your travel group have an unforgettable experience.
Well-known companies trust us
Booking your bus is a piece of cake
1
Make your request and wait for our reply
Whether you call or email us, all you have to do is provide detailed information of everything you need from our charter bus rental Chicago.
2
Finish your purchase and wait for the day
Once everything is completed on your end, we will do our part to have an experienced driver available at the time and place you specified for your charter bus service.
3
Sit back and enjoy your trip
BCS will make you fulfil your schedule in a timely manner. With our charter bus rentals, you will be able to attend all the events and visit all the places you want. It is as simple as that
Chicago charter bus rentals
BCS Travel is prepared to assist you during your trip whether it is a short business stay or a touristic voyage that will last some days. Our bus charter Chicago only uses modern vehicles equipped with onboard entertainment, climate control for your comfort, and ABS brakes for your safety. They are better than private cars because they spare you from the hassle of driving. But there is more to it:
Check out also Charter Bus Rental in other our top destinations: New York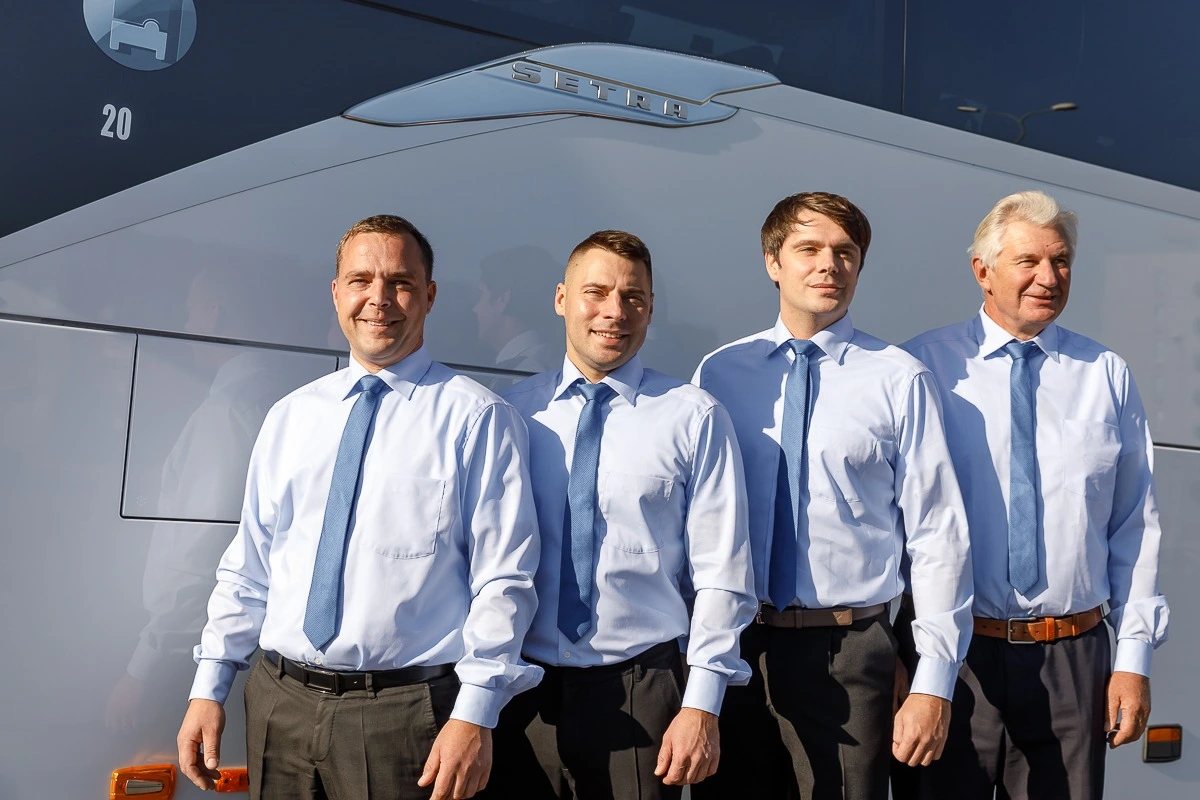 Chicago charter buses
You may book tickets to the best events, dine at the best restaurants, and stay at the best hotels. None of that will be worth it if your transportation is subpar. BCS makes sure to work with the very best professionals in order to provide you with world-class charter busses Chicago. We offer them in multiple sizes, so there will be a perfect fit to whatever travel group you have. Check them out!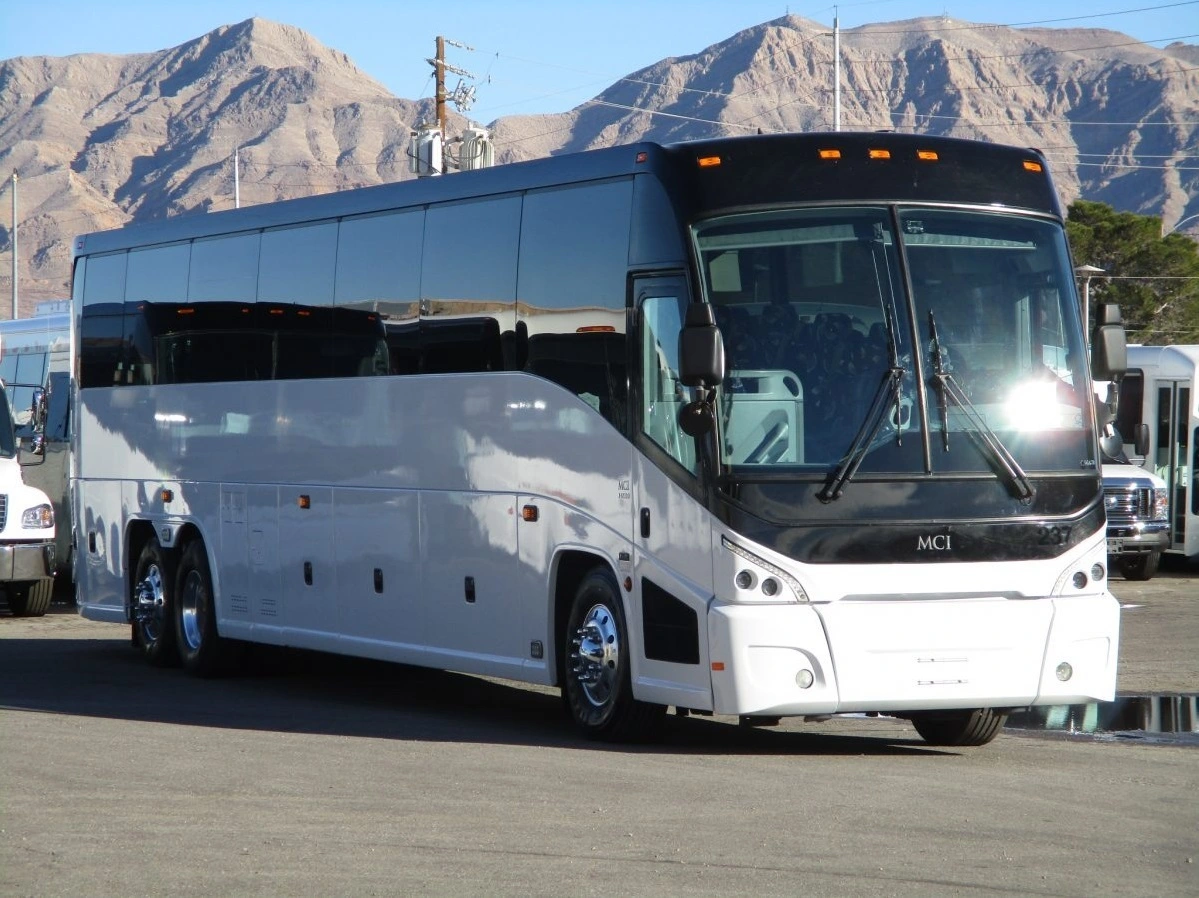 Comfort bus
50
50
50
Climate control
Radio system
Microphone
Fridge
WC
Reclining seats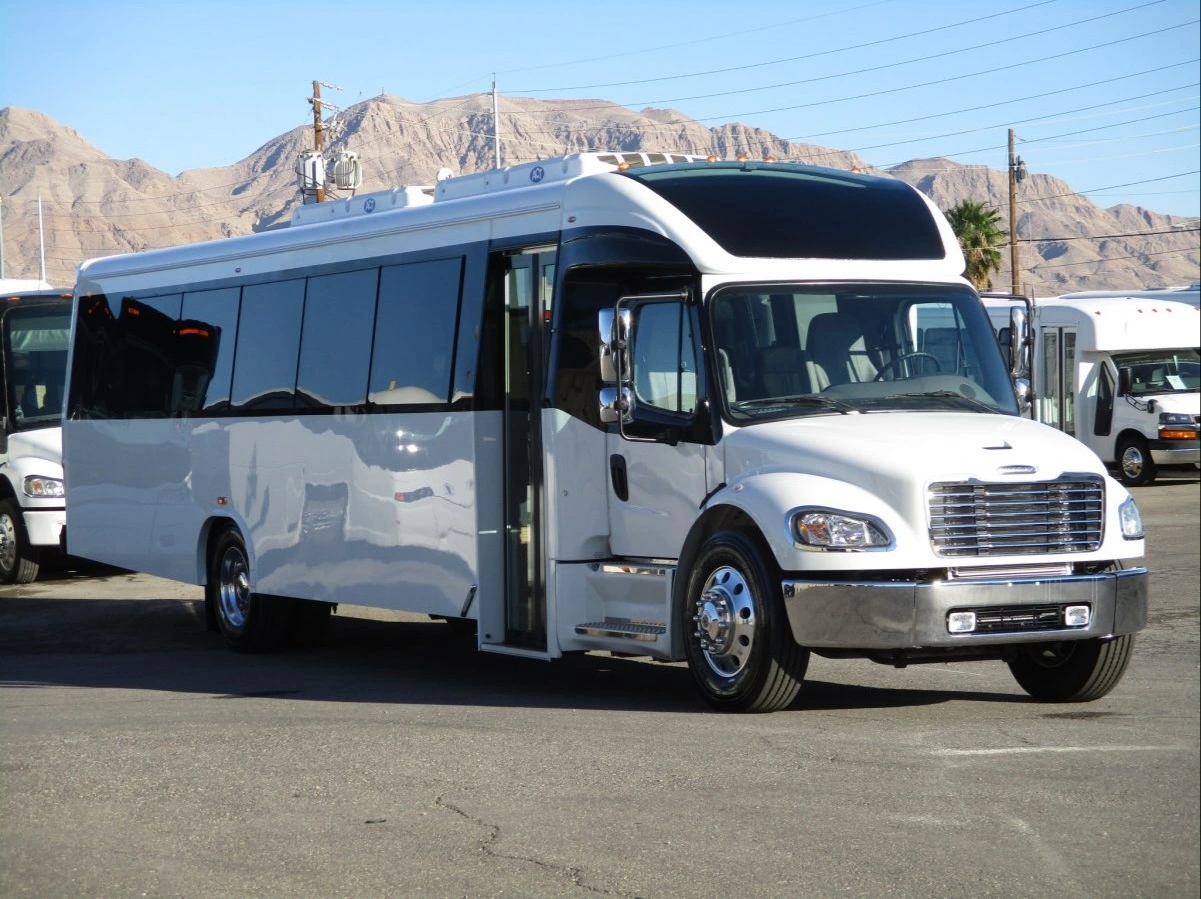 Minibus
16
13
13
Climate control
Radio system
Microphone
Fridge
Navigation
Reclining seats
Executive Minibus
27
27
27
Climate control
Radio system
Navigation
Why should I rent a bus in Chicago?
BCS has ten years of experience in the field of group transportation. We have become a reference in it because we take every trip as an opportunity to learn and improve. Besides that, we always offer a custom service: the more details you give when you submit your online request, the better it will be for us because we will be able to provide exactly the bus rental in Chicago your travel group needs.
Fully equipped vehicles
We know you want the best and we are here to provide it. Our Chicago charter bus features all the necessary safety items plus others focused on comfort and convenience. Traveling will be a breeze!
Only experienced drivers
When you are on the road, you rely on the driver's expertise to arrive quickly and safely. We know that. Our bus charter Chicago is executed with only trained drivers who have years of experience.
Custom service
We don't want you to rush to meet a pre-scheduled itinerary. BCS's bus rental in Chicago is flexible; it will provide exactly the service you want. You will not have to pay for anything you do not need.
Many business partners
BCS works with countless drivers around the country. As a consequence, our Chicago charter buses have a huge network of support. We will always have resources to help in case it is ever necessary.
Low carbon dioxide emissions
Bus transportation is naturally good for the environment. It emits the lowest quantity of CO2 per person compared to trains, airplanes, or even private cars. Our bus charter Chicago is the greenest!
24/7 hotline
Even though we prepare ourselves, there is always a chance for something undesirable to happen. You may like to know that the charter bus rental Chicago has a specific hotline to help at all times.
Minibus rental in Chicago
At our bus company, we offer custom services. In other words, we strive to adapt ourselves to what your travel group needs. Among the many ways we can do that, it is possible to mention the type of vehicle for the Chicago bus charter. Sometimes, you have to take a small group to the city. In other occasions, it is necessary to drive people to different locations. One large bus would not be the ideal solution.
Having that in mind, we also offer a minibus rental Chicago. That means we deliver the very same quality standard you know, only in a smaller size. Those vehicles are more appropriate to transport fewer people and to venture in the crowded streets of big cities. There are vans which seat seven people, regular minibus rentals for up to sixteen passengers, and large minibuses for up to 29 people.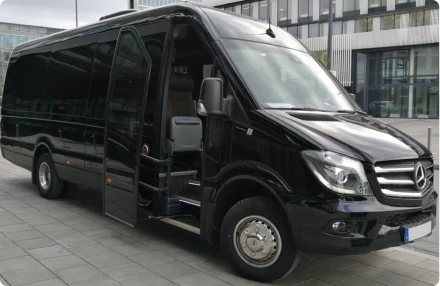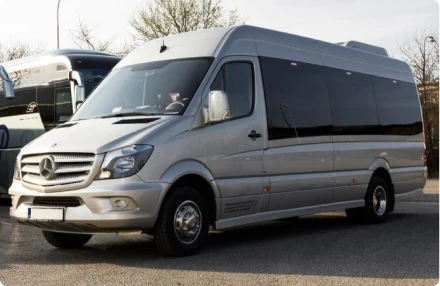 Luxury Chicago Charter Buses
01
Comfort
We make sure to offer the best conditions in which to drive your group wherever it needs. At BCS, the luxury minibus rental Chicago is executed using modern vehicles which offer the best in their category. That means you will have recliner seats, appropriate foam density, climate control, radio, and plenty of space. Everything to make the environment pleasant from the trip's beginning to end.
02
Reliability
When you rent a minibus Chicago with BCS, you will know that you can trust us. We only work with experienced drivers and we only hire them after a thorough selection process. Besides, our minibus fleet offers a built-in microphone, in case you need to communicate with them. And there is a 24/7 line ready for you to use, should any problems appear. We want you to feel safe traveling with our shuttle bus.
03
Safety
Speaking of safety, BCS makes sure to invest in that front as well. We only work with buses which comply with the local regulations. That means they are equipped with speed limiters and ABS, and follow the latest construction standards. We also service them regularly and check them after their long distance trips. This way, we can make sure that everything under our power is done to protect your group.
Frequently asked questions
Of course! BCS has a vast experience in Chicago bus rental for large groups. Part of that is our huge network of partners, so we can ensure that we will have enough vehicles available to your group.
We provide the driver's contact information beforehand. Therefore, if such an issue ever happens, you will be able to contact them directly. If you prefer, you can always reach our 24/7 line instead about your Chicago trip.
While using any vehicle affects the environment, we can say that buses do that to the least extent. We have researched and found that bus trips emit less carbon dioxide per person than airplanes, trains, or even private cars. Our bus rental Chicago is the greenest option you can find these days.
We surely do. In fact, that is one of the reasons why we ask you to fill your online request form with as much detail as possible. We will make sure to offer the lowest price we can for your Chicago bus charter.
Yes, there is. In that case, we can provide you with a secure link which you can use to pay for your bus rental in Chicago using online methods.
Enabling you to spend a great time with your best friend away from home is our pride and joy. We need to make some arrangements in order to safely transport your pet with you, but that is easy. All we want from you is to inform us of that once you submit your request form for us to arrange transportation.
How can I use a Chicago bus rental?
We are so confident about our services because we have accumulated years of experience in this field. Our bus charter Chicago has earned the trust of countless personal and professional clients. Every new trip encourages our team to analyze what we could do better so we can always perform a great job. Those are only some of the reasons why BCS has become a reference in the segment.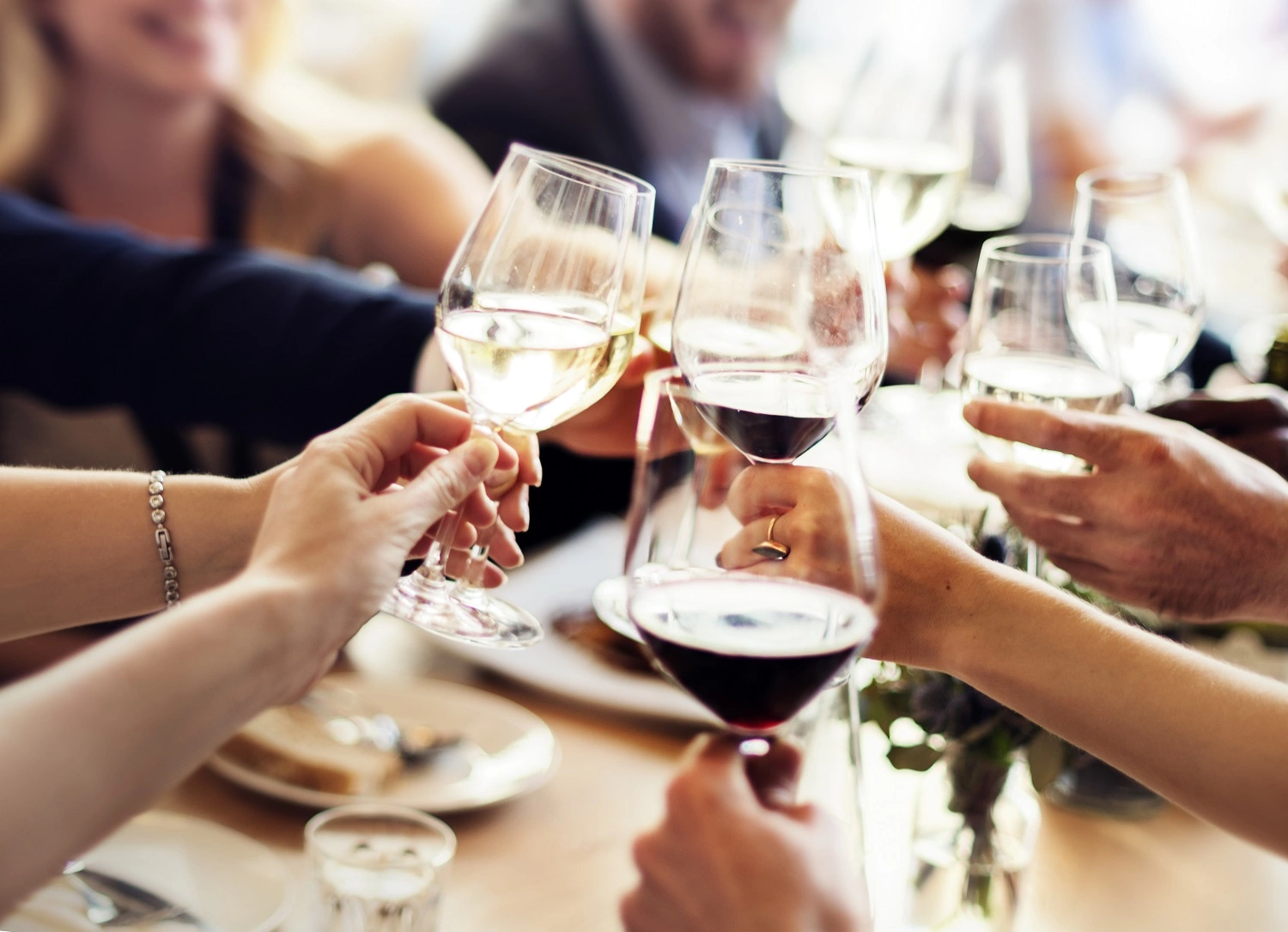 Corporate charter bus rental Chicago
We can help you coordinate your event. Our bus rental Chicago is ready to drive your employees from any point A to any point B you need, whether together or in groups. We make employee shuttles easy for you!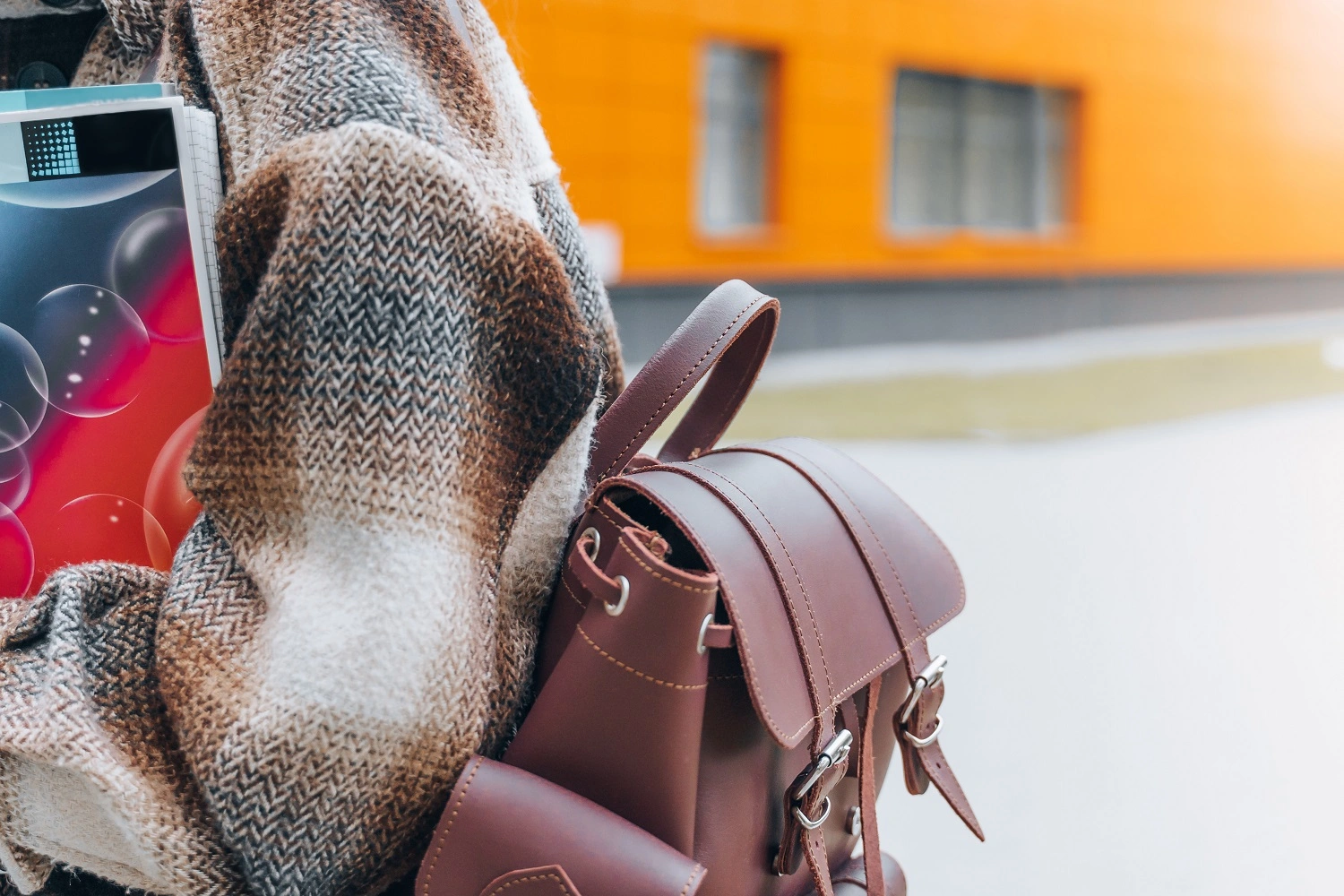 Student bus rental in Chicago
The best way to transport your dear students. We can help them visit museums, art galleries, any place they need to improve their education. Our charter bus in Chicago is the perfect fit for their school field trip.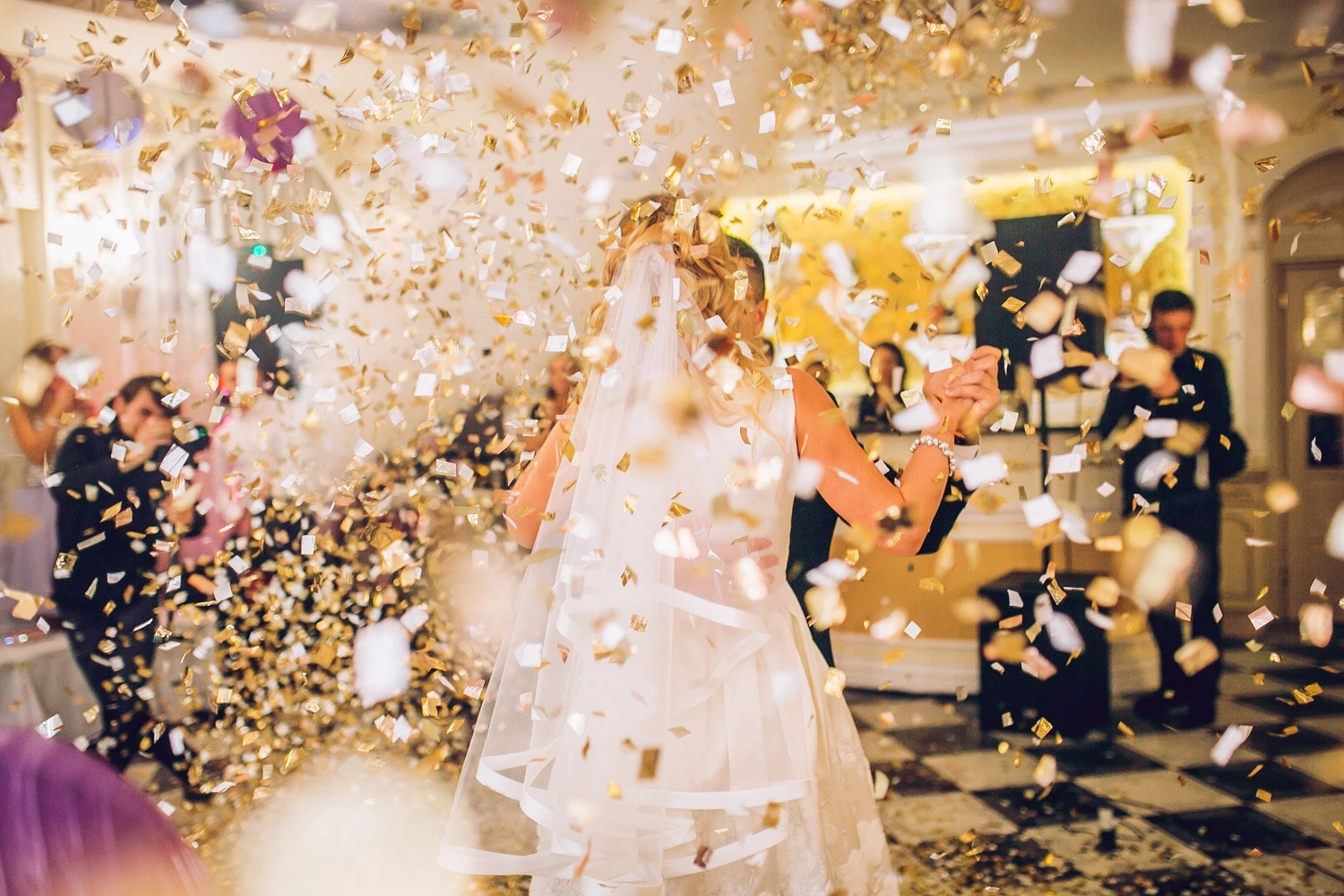 Wedding charter buses Chicago
What makes such a special day go well is attention to detail. Our Chicago bus rentals can drive your guests to the venue quickly. Our wedding transportation leaves them plenty of time to enjoy the ceremony as you wanted.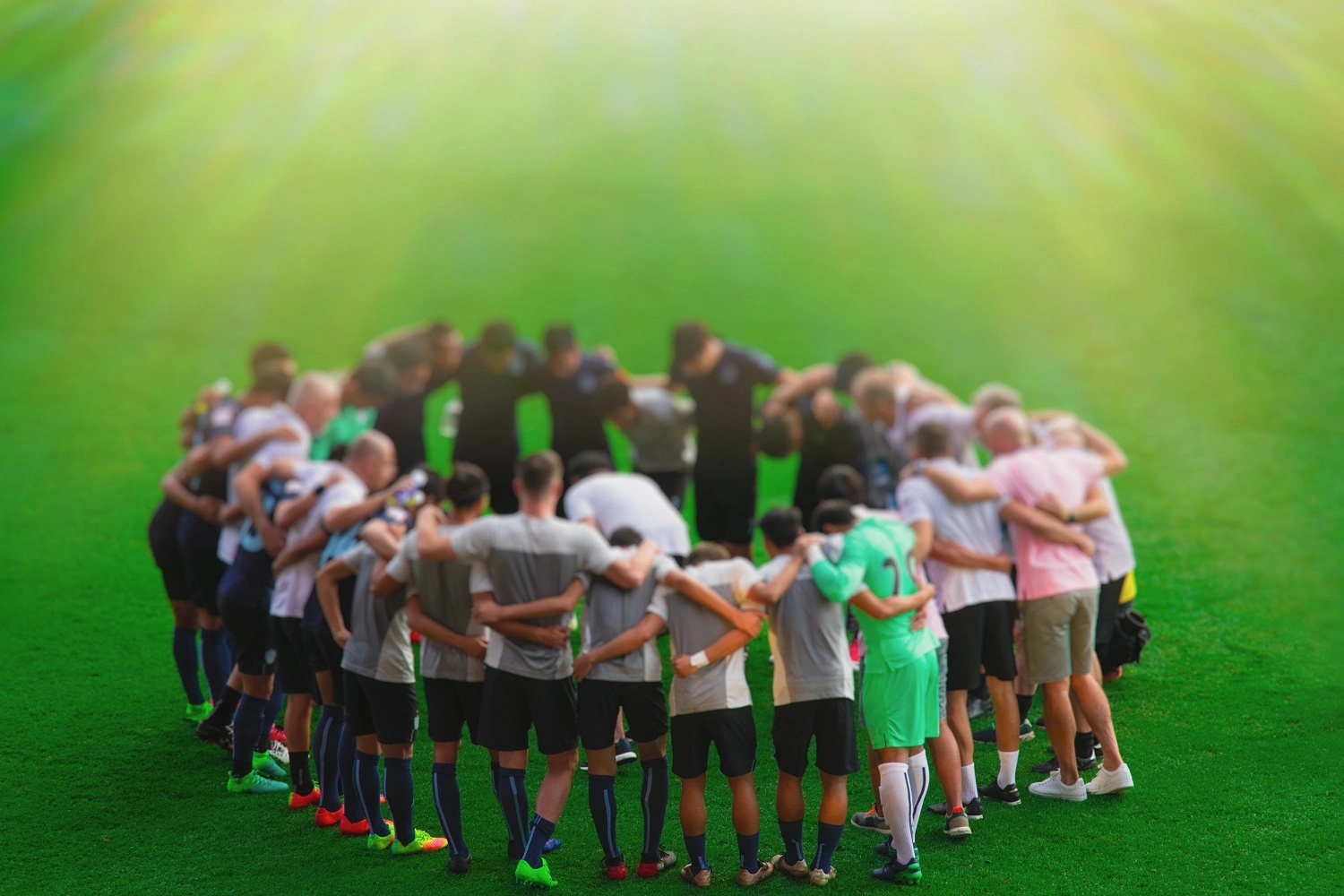 Sports bus rental Chicago
With our charter bus rental Chicago, transporting your team to stadiums and arenas throughout the season will be a breeze! We can also make sure to leave enough room for their entire equipment.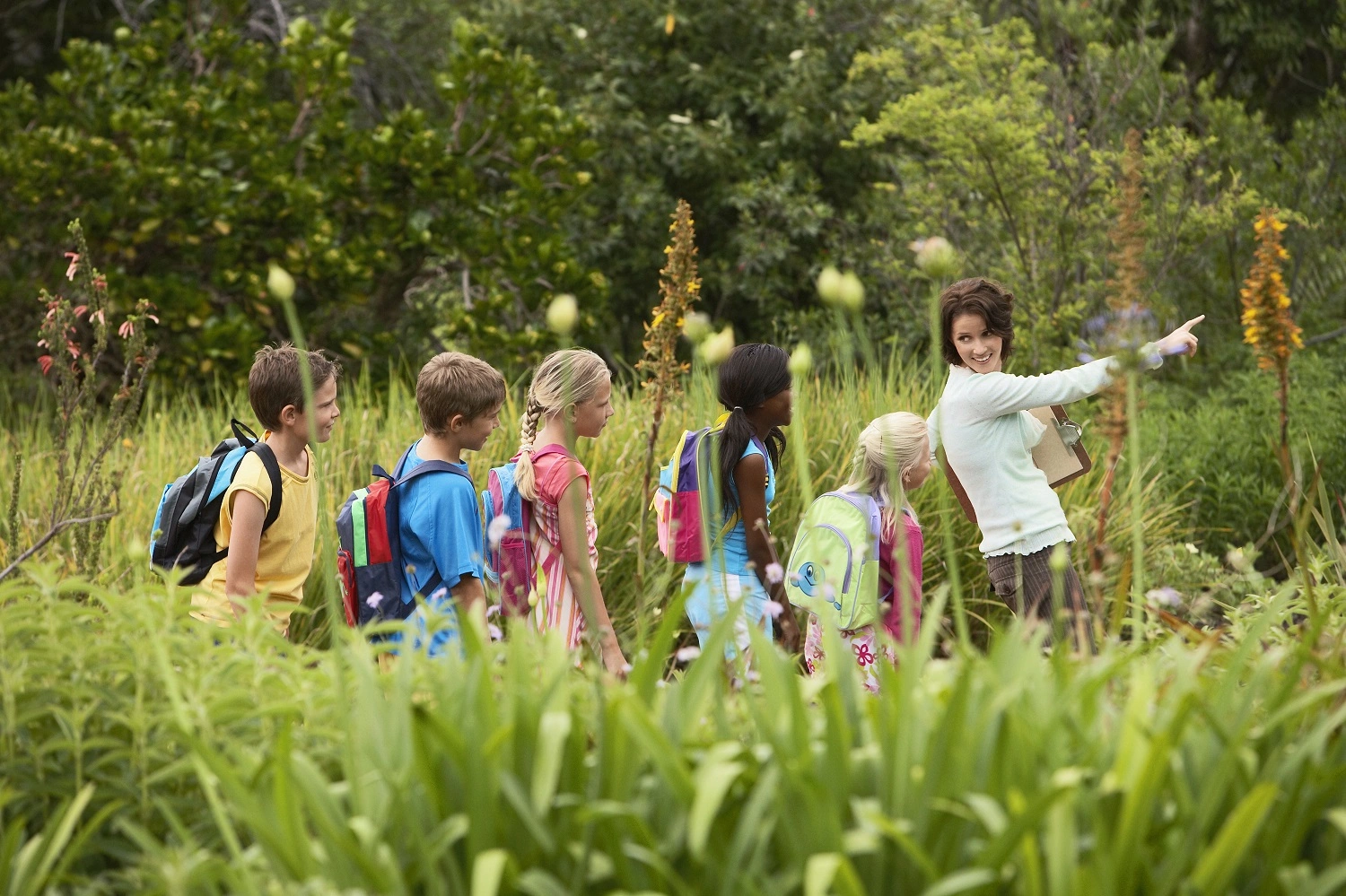 Field trip Chicago charter bus rental
Our bus rental in Chicago makes it easy for your group to visit specific locations, whether for work or education. All you have to do is inform us where they need to be, and we will make their group trip happen!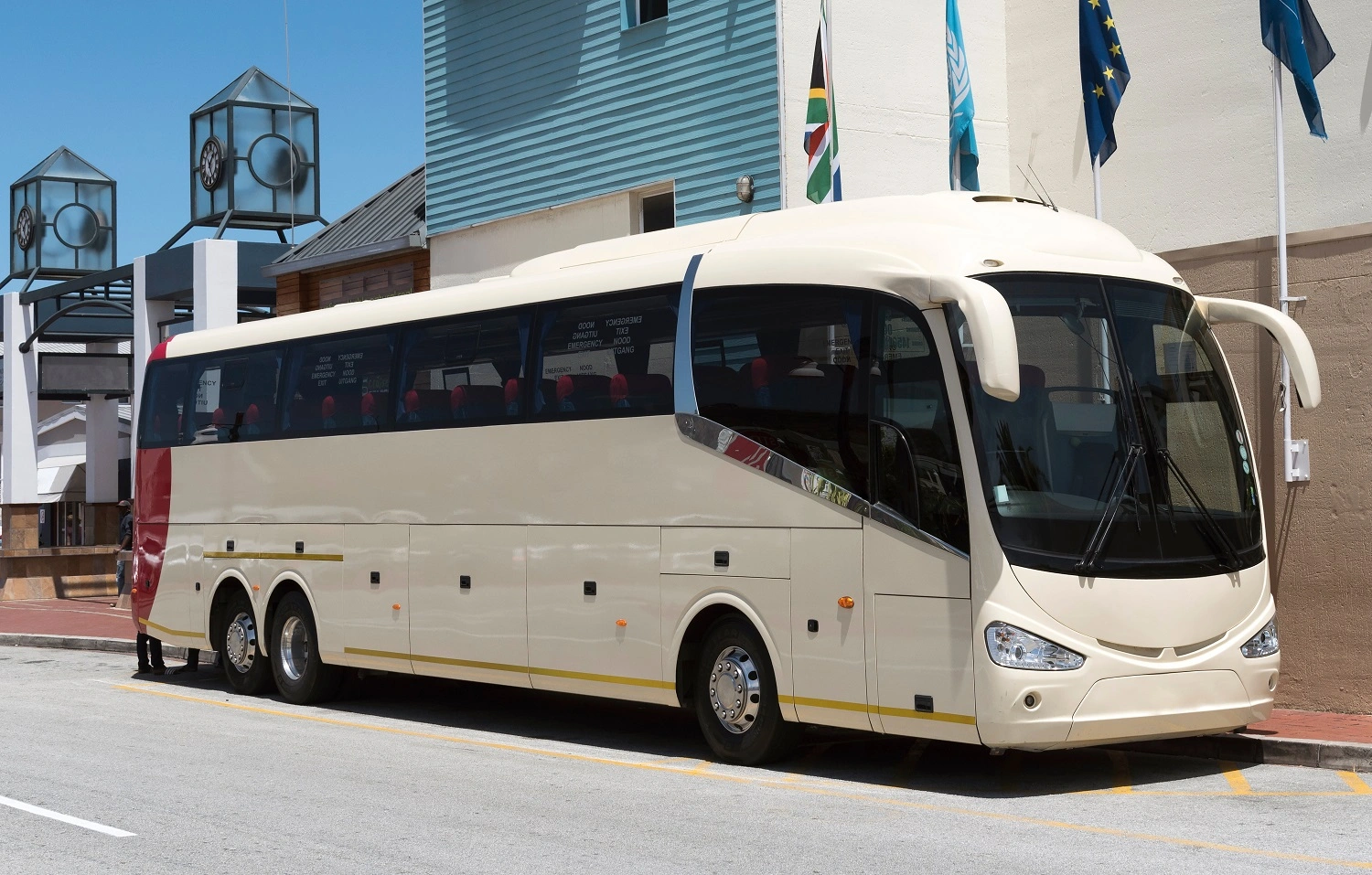 Custom charter busses Chicago
In case none of the other options suits your needs, there is no need to worry. BCS's Chicago charter bus rental is a completely adaptable transportation solution to your specifications. All you need is to inform us of them all.
Call today
to rent a bus
You can also email us or fill the request form if you prefer. What really matters is that we get the information of what you want. This way, we can provide an appropriate service package to you.
Top events in Chicago
The capital of Illinois concentrates multiple exciting activities to do. It has a unique combination of past and present, so we are sure that there will be options for all ages and preferences. This is why Chicago has become a key city for us; we want you and your travel group to be a part of that joy. If you are planning to visit the city, make sure to book our charter bus rental Chicago. You will love it.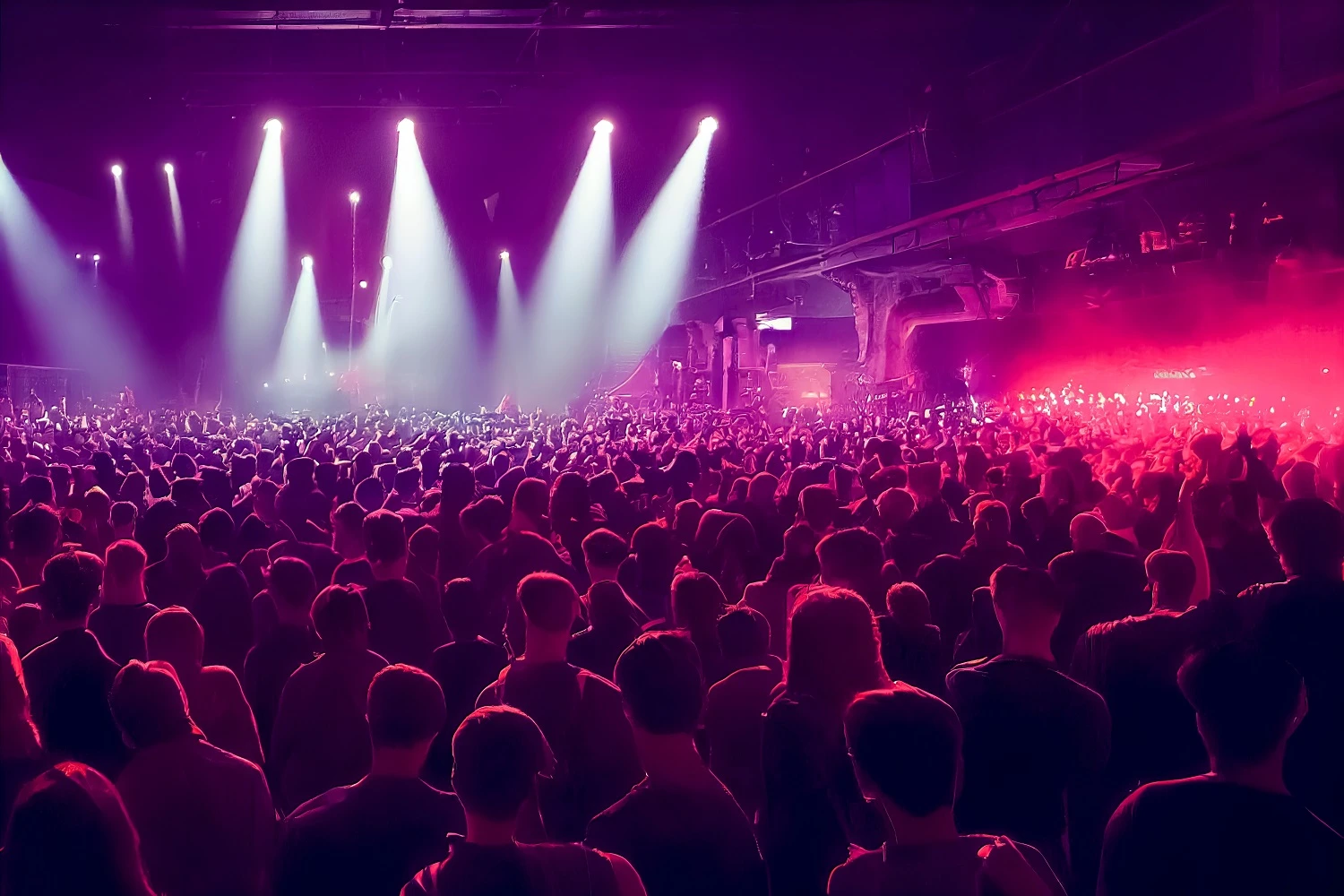 Lollapalooza Chicago
One of the very best music festivals currently held is available in the Windy City! If you like pop and indie rock, or you just want to check out the best artists that play in nowadays, this is the event to attend. As you can imagine, BCS can provide you with Chicago charter buses so you and your whole group can attend the event with enough time to enjoy all your favorite songs. Contact us right now!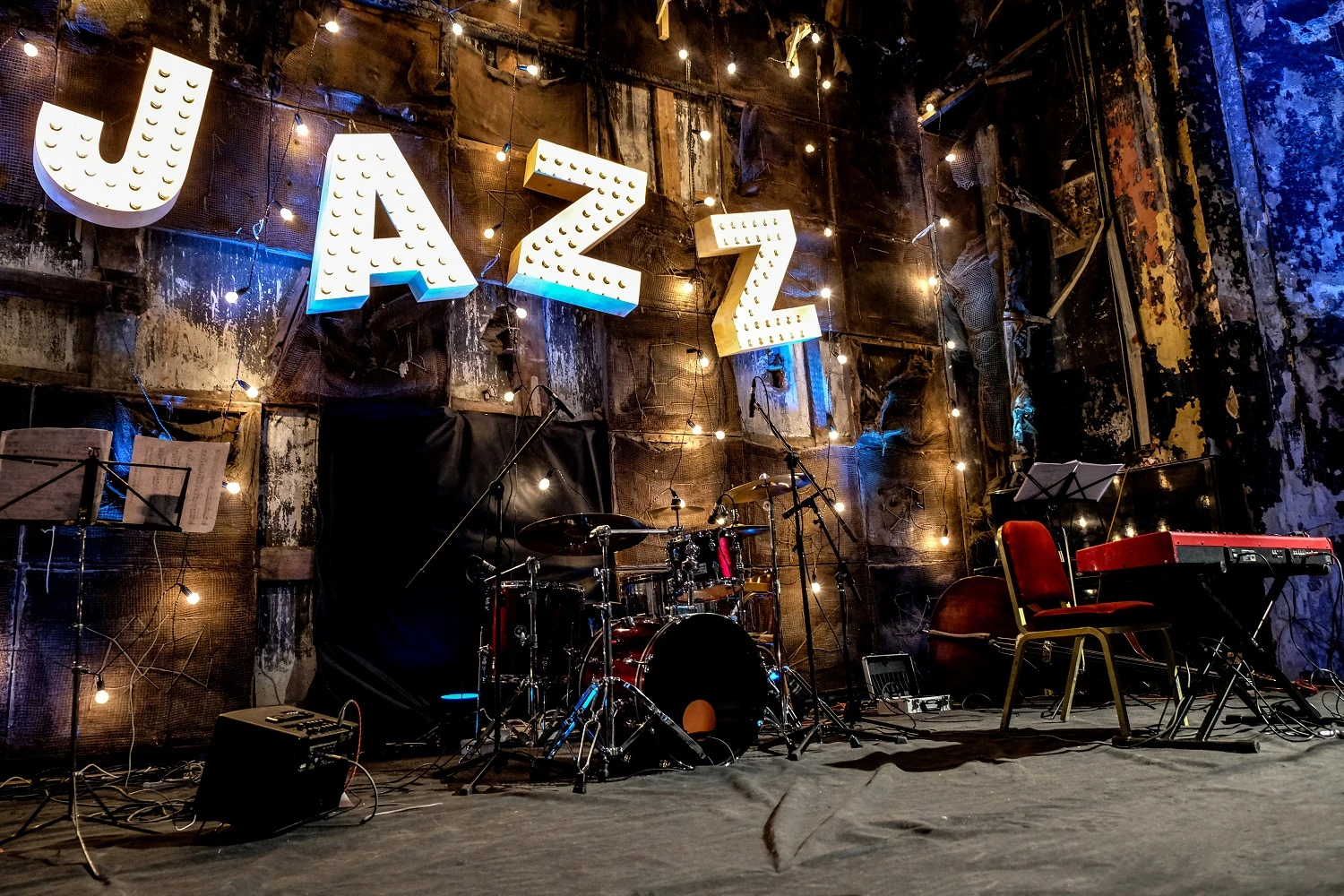 Chicago Jazz Festival
Such a warm and welcoming music genre could only have a huge festival that does not charge for admission. Over four days, the Millennium Park hosts the finest jazz musicians currently active, so as to better integrate the music genre with its countless fans. Next time you want to appreciate one of the most sophisticated genres, count on BCS's Chicago bus charter to transport you in one piece.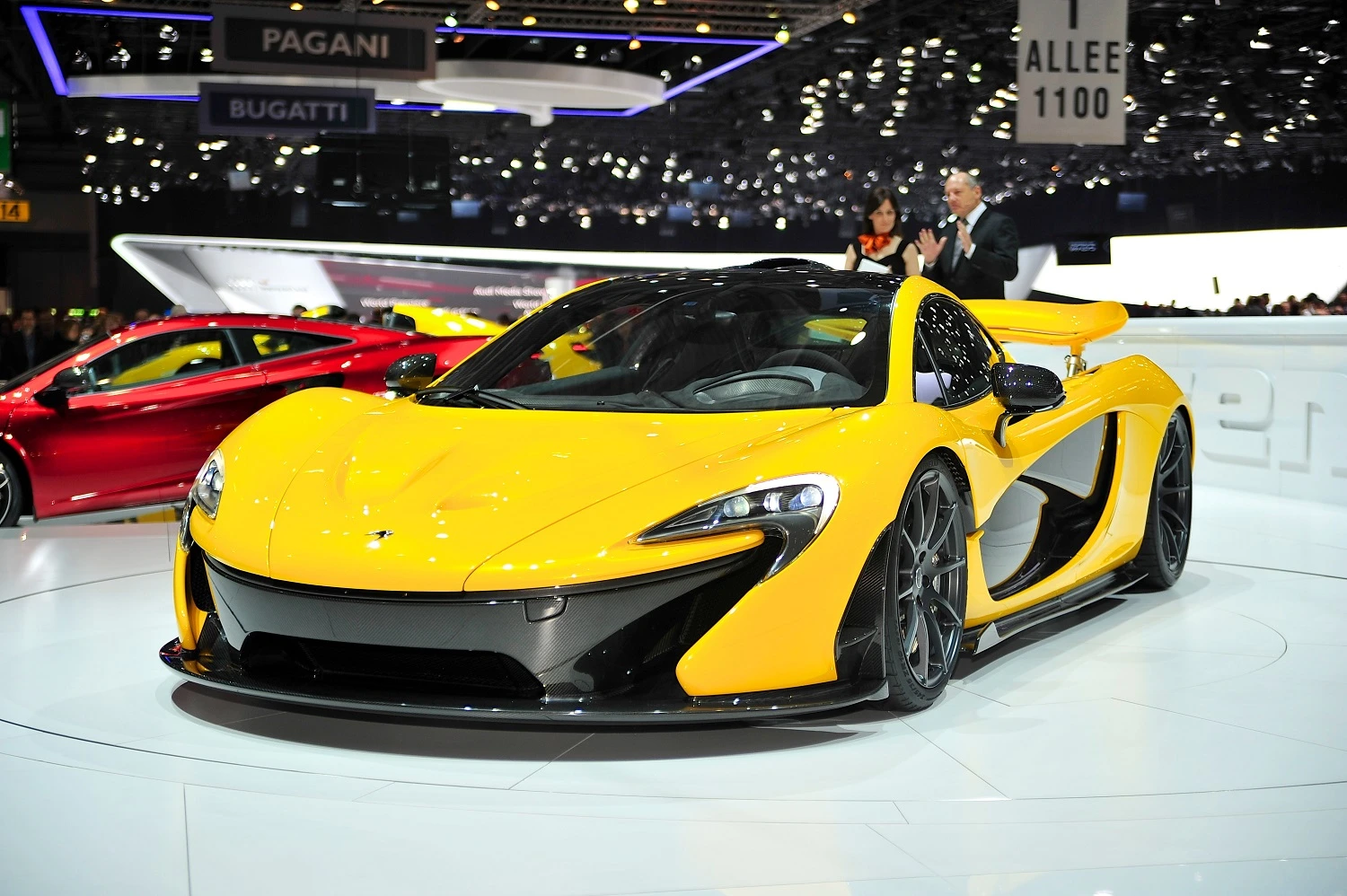 Chicago Auto Show
The USA is such an important country in the automotive industry that there is a chance for multiple cities to display the next big models to arrive. The Chicago Auto Show has hosted the official reveal of many cars, especially those of traditional North American makers. If you appreciate cars and/or work with them, BCS's bus rentals in Chicago can transport you to that event in a timely manner.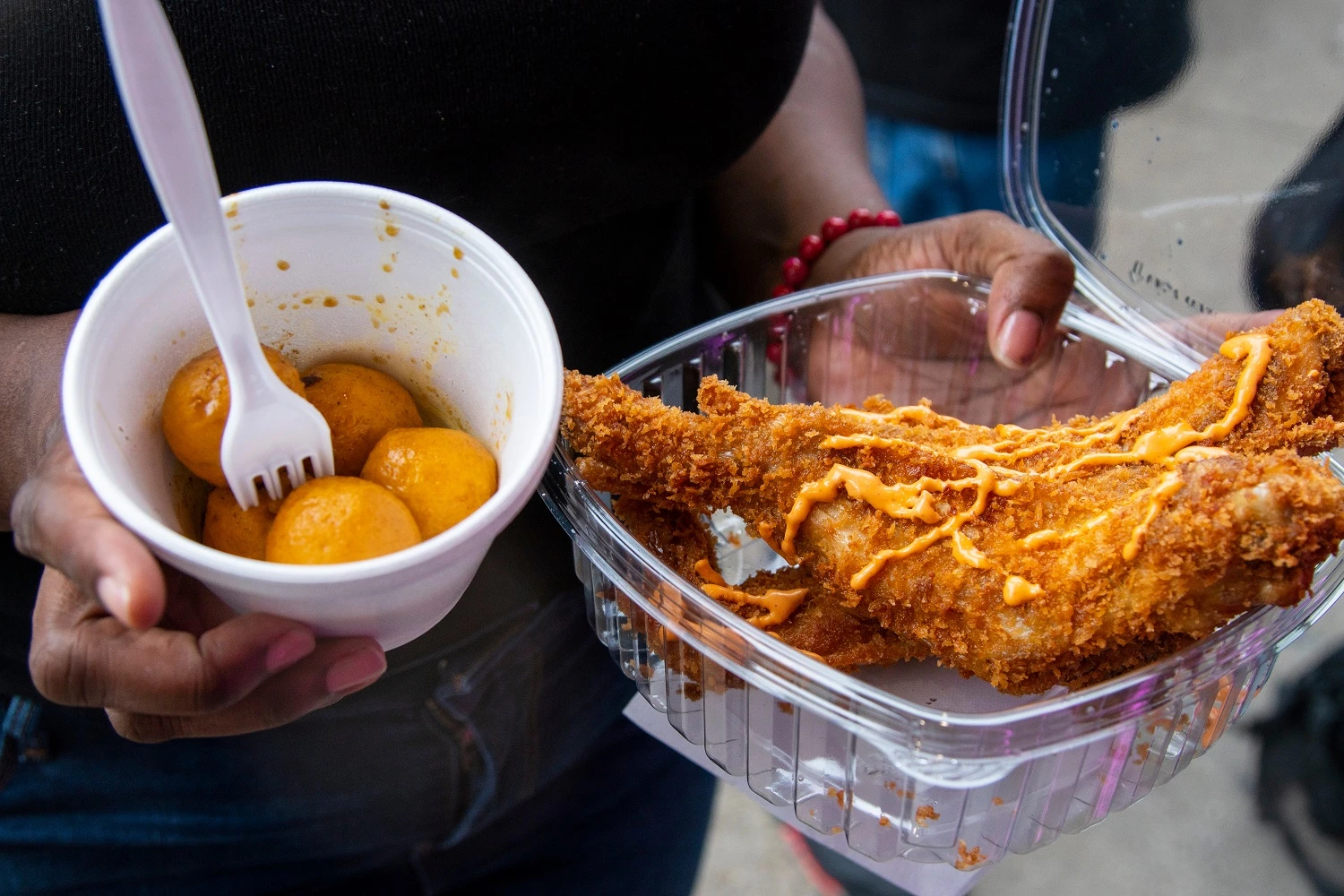 Taste of Chicago
Locally known as "The Taste", this is simply the largest food festival in the entire world. It is held for five days at the Grant Park and offers attractions of all kinds. Once you finish trying exquisite dishes from all around the world, you can enjoy live music and several performances of other arts. If your travel group wants to enjoy that event, BCS can provide a quick and efficient Chicago bus rental.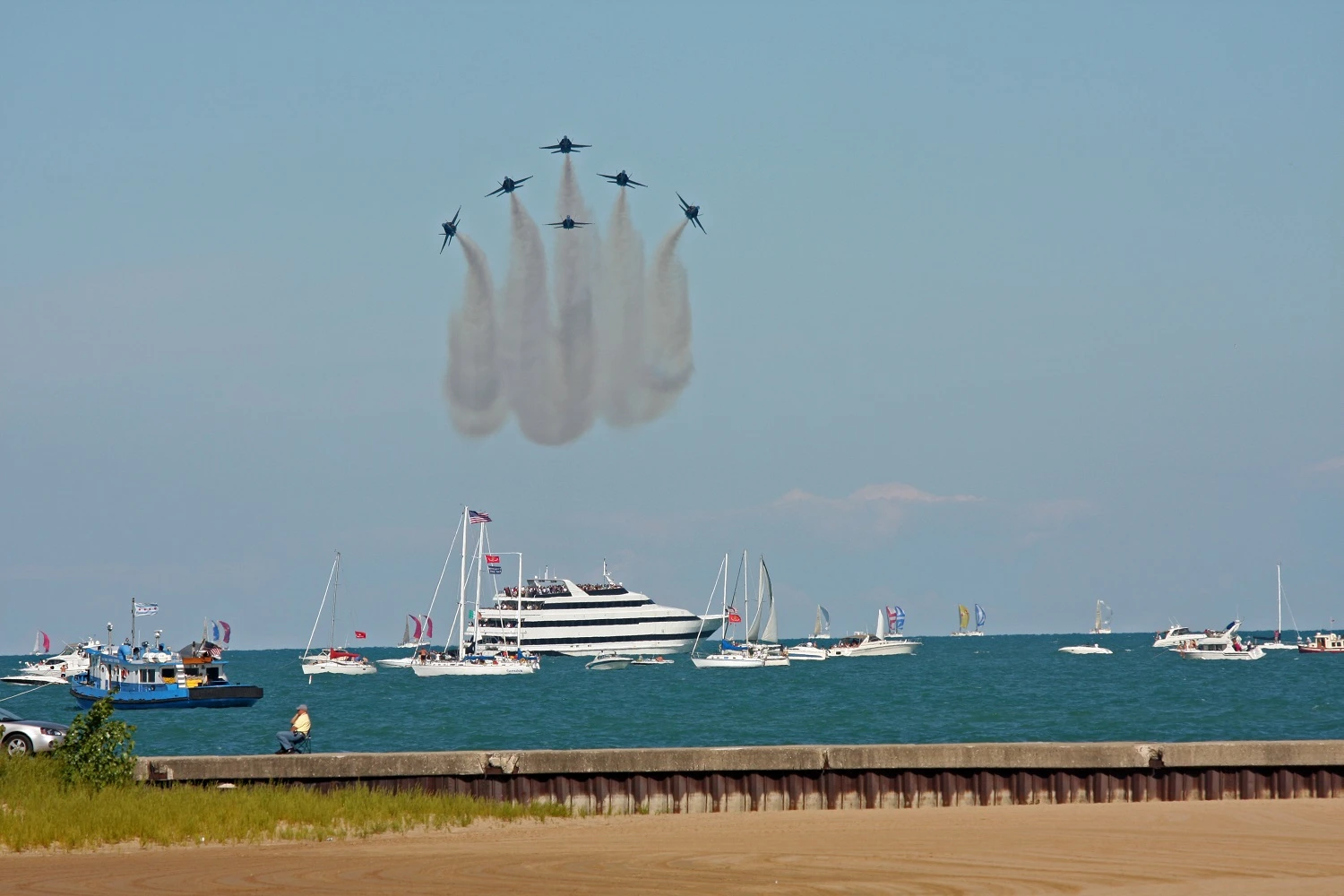 Chicago Air and Water Show
The second most important festival in the Windy City has been held every year since 1959 – it has attracted over two million visitors in 2005, just so you can get an idea. Daredevil pilots, parachute teams, and formation jet flyers gather to show you the very best of their skills. You can find the best seats to enjoy the show at the North Avenue Beach. Trust our Chicago bus rental to take you there!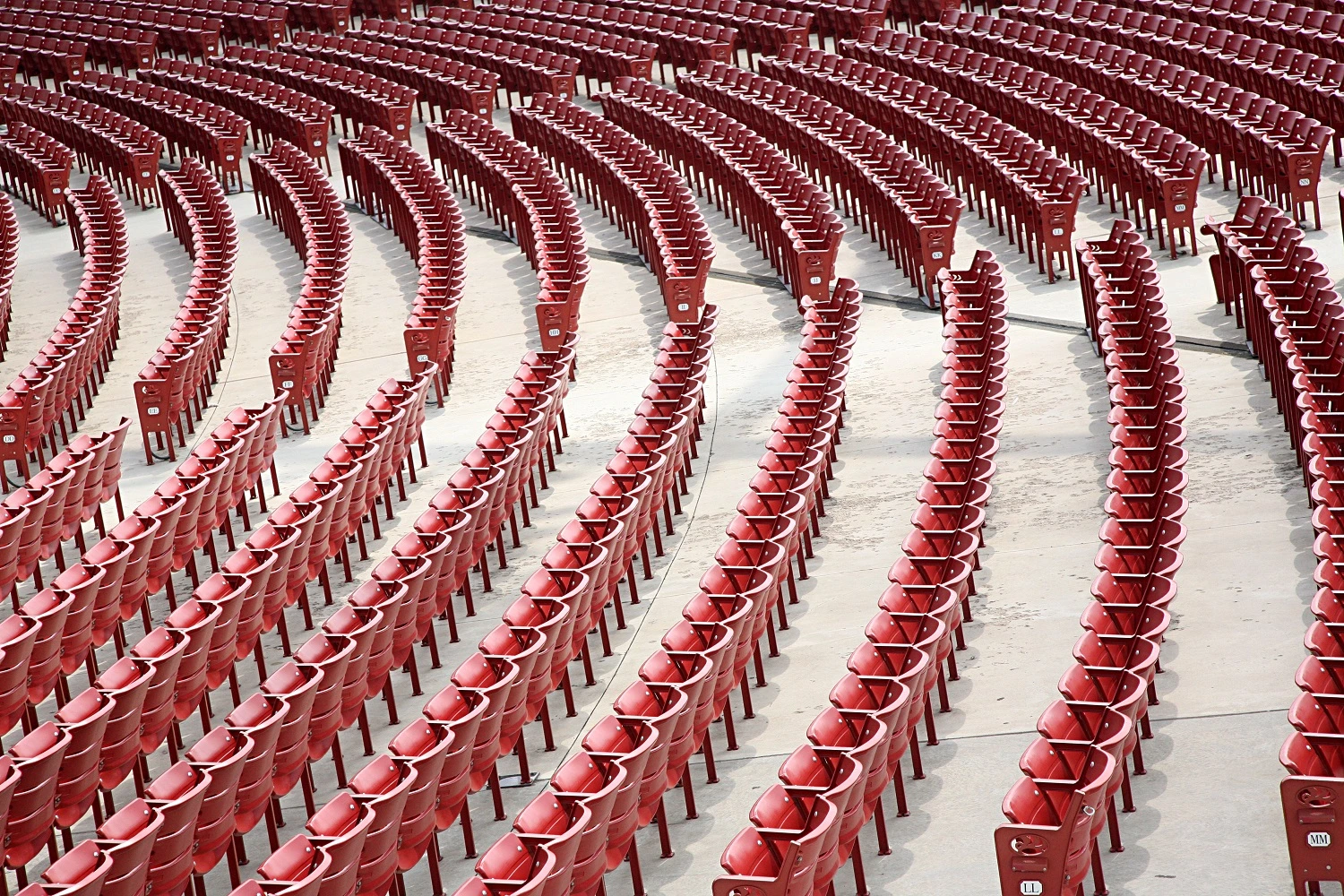 Chicago Blues Festival
One of the signature music genres of the USA has a huge festival held every year in June. The big and beautiful Millennium Park receives traditional and newcomer musicians to show you the next steps of the blues music. Our charter buses Chicago can arrange a custom service to drive you and your group to the festival whether you want to enjoy all three days or sing along through only one.
Top Places in Chicago
One of the perks of visiting such a big city is that there is always something exciting to do. Chicago has options for all ages and preferences, and we know you want to try them all. Since it is common that we have limited time when we are traveling, BCS is here to help. Our charter bus Chicago can organize a city tour focused on the places you would like to visit. Here are some recommendations.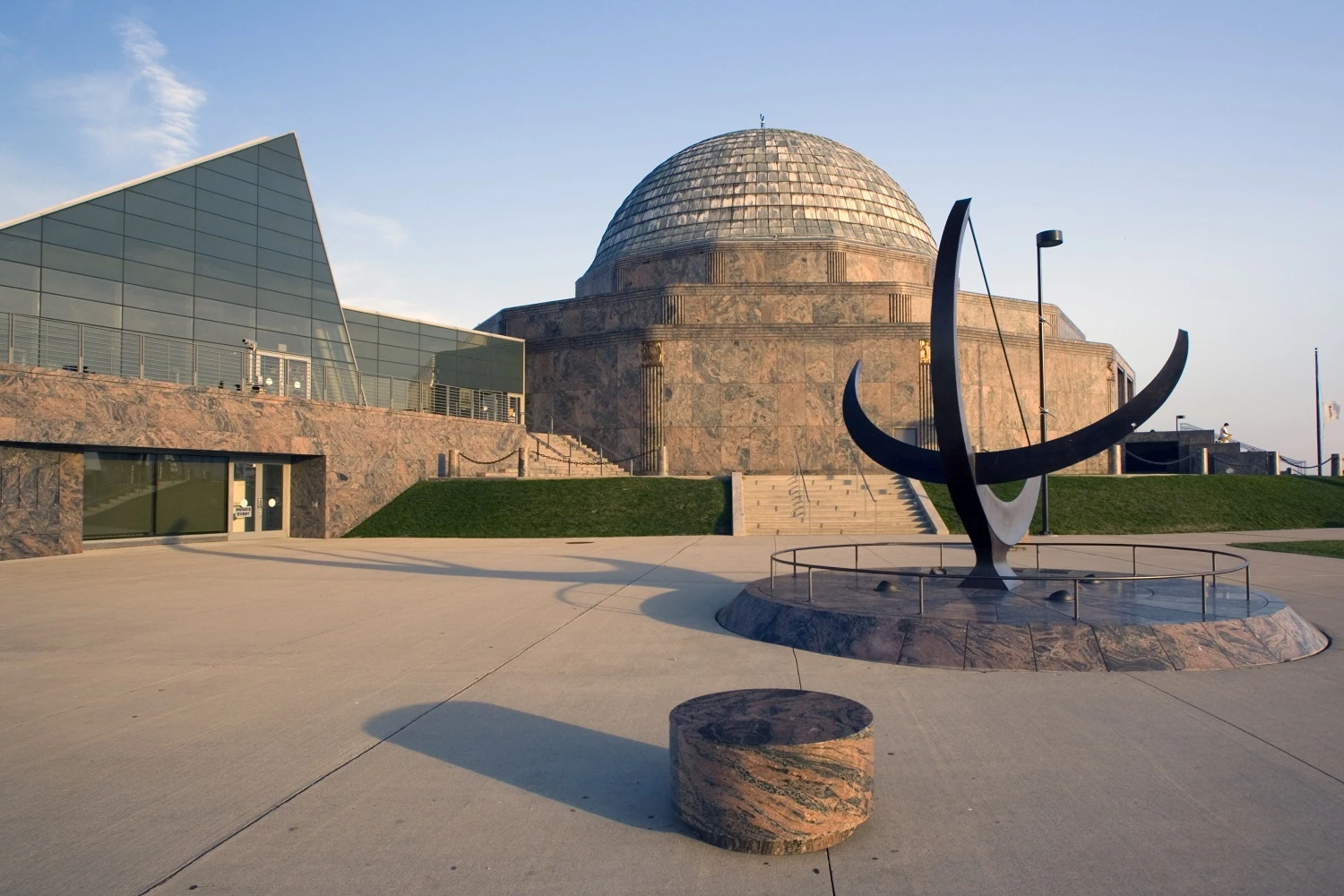 Adler Planetarium
If you like astronomy and astrophysics, this is the public museum to visit. It was founded in 1930 by Max Adler and has become part of the city's Museum Campus. The Adler Planetarium's mission is to inspire exploration and understanding of the universe. This National Historic Landmark can be a destination on your vacation itinerary if you book a charter bus in Chicago with us. Contact us now!
Address: 1300 S DuSable Lake Shore Dr, IL 60605
Phone: (312) 922 7827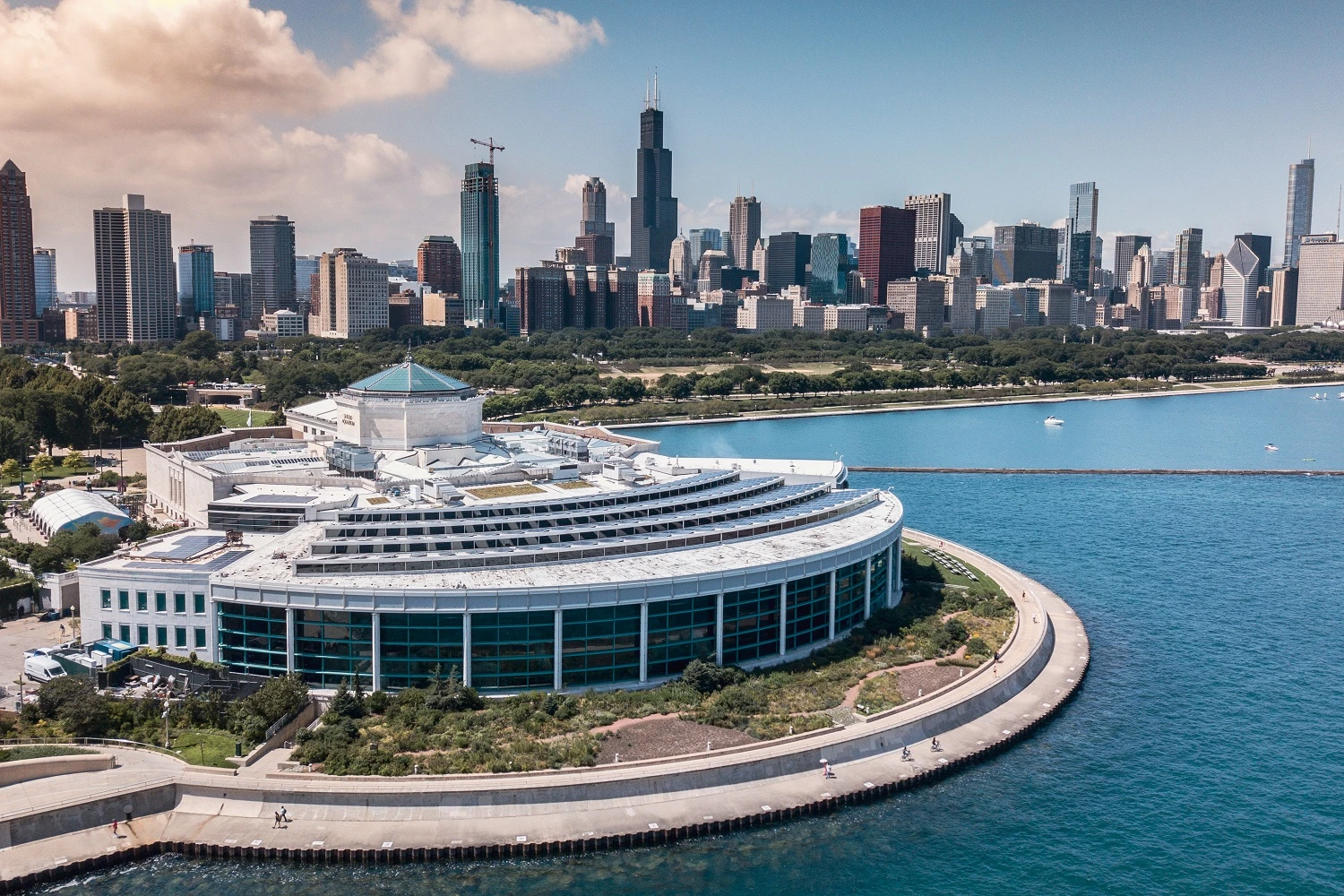 Shedd Aquarium
Formally referred to as the John G. Shedd Aquarium, this facility first opened in 1930 and used to be the largest indoor facility in the world – it holds 5 million US gallons. You can find it next to the famous Lake Michigan. It hosts over 2 million visitors every year, who gather to contemplate the 1,500 species that are protected there. With our bus rental Chicago, you will have an amazing time!
Address: 1200 S Lake Shore Dr Chicago,IL 60605
Phone: (312) 939 2438

Cloud Gate
This is a sculpture designed by Indian-born artist Anish Kapoor to become the central piece of the AT&T Plaza. It has also become a wonderful attraction at Millennium Park because of its distinctive bean shape. Even though it is made of 168 stainless steel plates welded together, it is impossible to see any seams. Our charter busses Chicago can definitely arrange a city tour for you to observe it.
Address: 201 E Randolph St Chicago, IL 60602
Phone: (312) 742 1168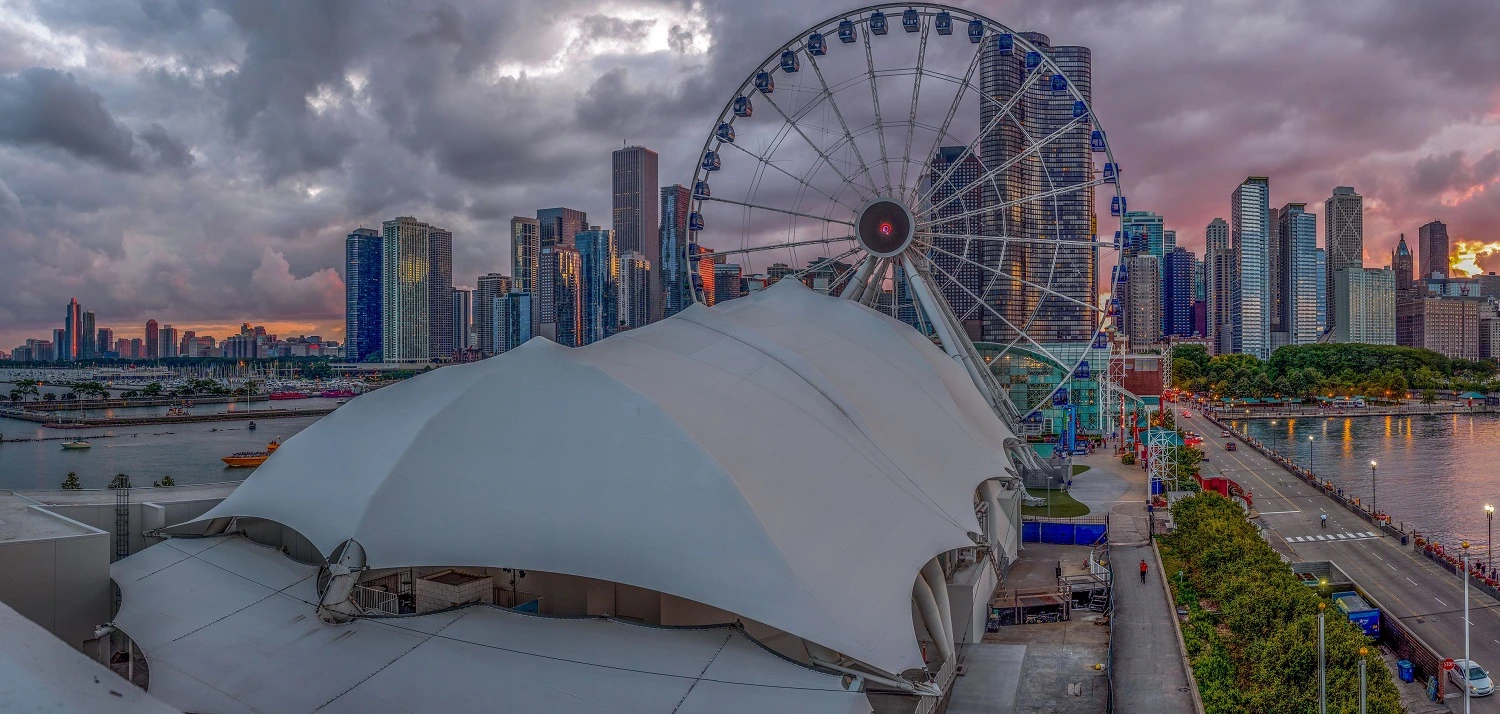 Navy Pier
This is the main attraction in the Streeterville neighborhood, which is located in the North Side of the city. The pier on Lake Michigan's shoreline spans over 3,300 feet and features dozens of parks, gardens, shops, restaurants, family attractions, and exhibitions of all kinds. There is so much to do that nine million visitors appear every year. With our bus charter Chicago, you will be one of them.
Address: 600 E Grand Ave Chicago, IL 60611
Phone: (312) 595 7437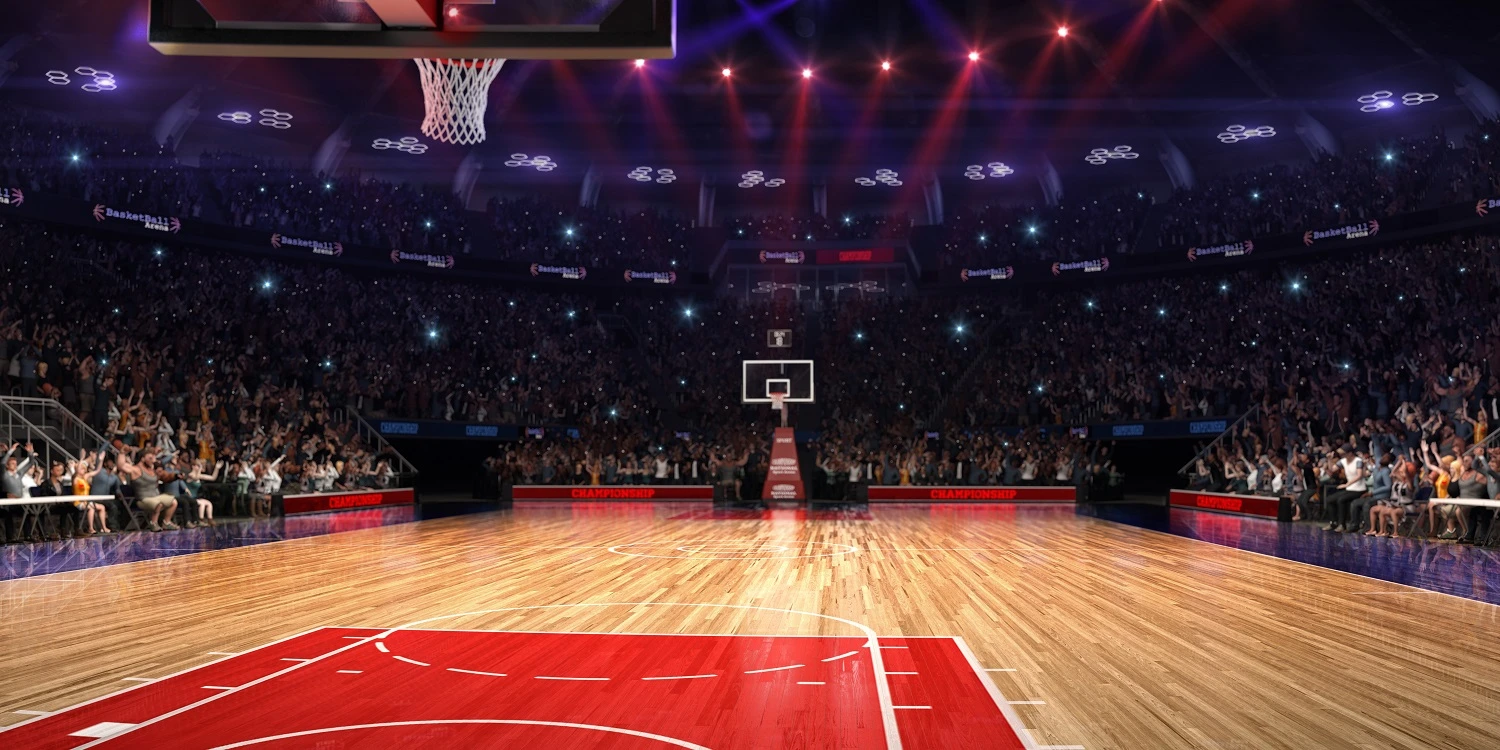 United Center
The indoor arena in the Northwest Side of the city is home of the Chicago Bulls, if basketball is what you like, and the Chicago Blackhawks for hockey fans. With a seating capacity of 21,000 attendees, it is the largest of its kind for the NBA and the second largest by the NHL's standards. The arena also hosts concerts, so there will always be an opportunity for you to visit it with our Chicago bus rental.
Address: 1901 W Madison St Chicago, IL 60612
Phone: (312) 455 4500

University of Chicago
This private research institution is located in Hyde Park. It is one of the most selective in the entire country and is consistently ranked as one of the best in the world. It has an undergraduate college and five graduate research divisions, so there will surely be a perfect study field for everyone. The charter bus rental Chicago we offer can arrange the perfect field trip for your students to go there.
Address: 5801 S Ellis Ave Chicago, IL 60637
Phone: (773) 702 1234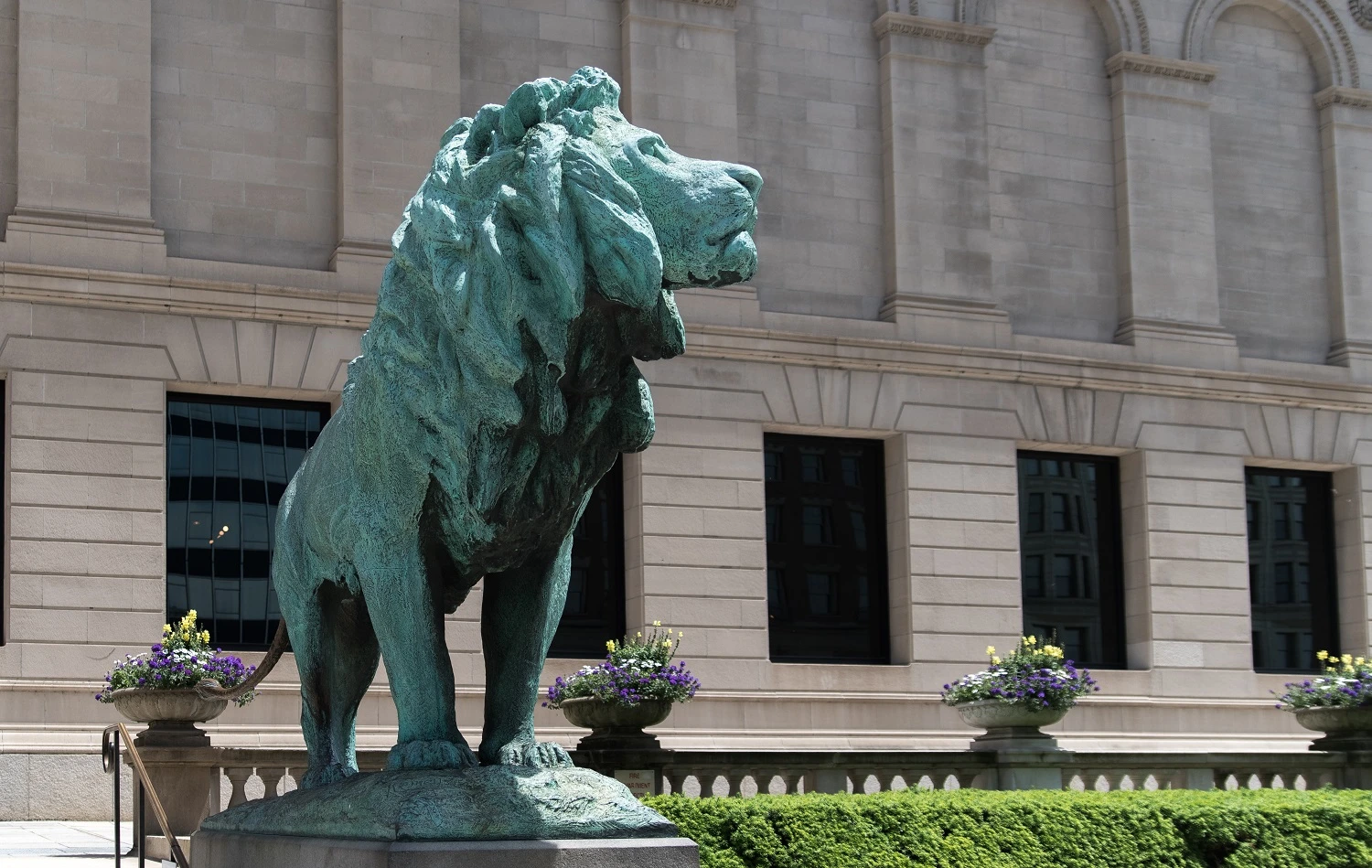 Art Institute of Chicago
Founded in 1879, this is one of the largest and oldest art museums in the world. It is located at the famous Grant Park and hosts around 1.5 million people every year. It has a permanent collection of 300,000 works, curated by eleven departments, and hosts 30 special exhibitions every year. With BCS, you can rent charter buses Chicago to take your students to enjoy this fascinating art museum.
Address: 111 S Michigan Ave Chicago, IL 60603
Phone: (312) 443 3600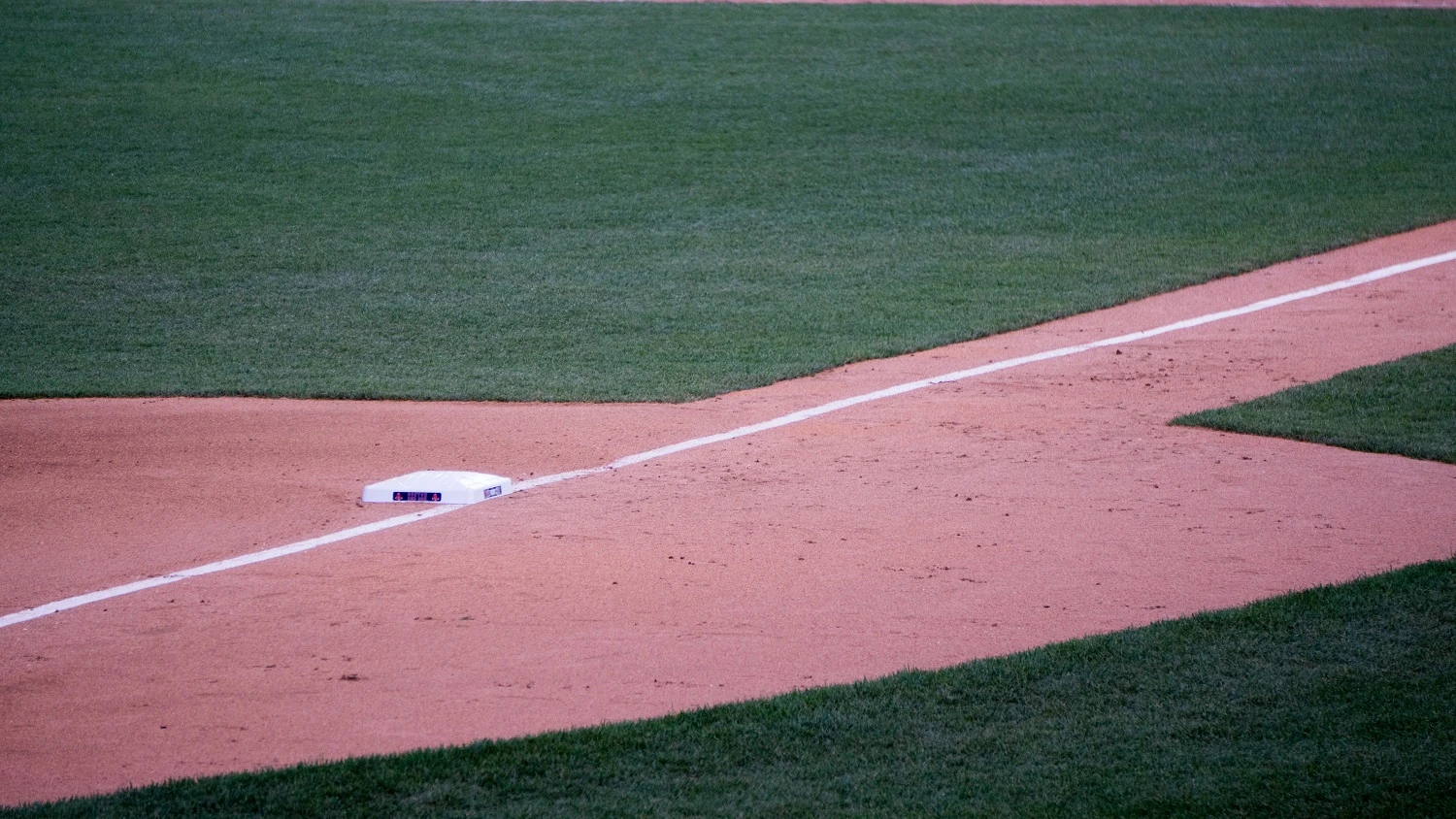 Wrigley Field
This is a Major League Baseball stadium located on Chicago's North side. It is home of the Chicago Cubs and first opened in 1914 under a different name. It seats over 41,600 attendees, so there will be enough room for your entire travel group to enjoy baseball games in Chicago. Besides that, once the game finishes, there are awesome restaurants nearby for our Chicago bus rentals to take you.
Address: 1060 W Addison St Chicago, IL 60613
Phone: (773) 404 2827

Chicago Riverwalk
This public space was built around the south bank of the main branch of the Chicago River. You will find many interesting places there, such as bars, cafés, small parks, restaurants, even a memorial of the Vietnam War. Besides, you can rent a boat or a kayak to ride there. It is surely a pleasant place to visit for a whole day. Make sure to go there when you book your luxury minibus rental Chicago.
Address: Riverwalk, Chicago, IL 60601
Phone: (312) 744 3900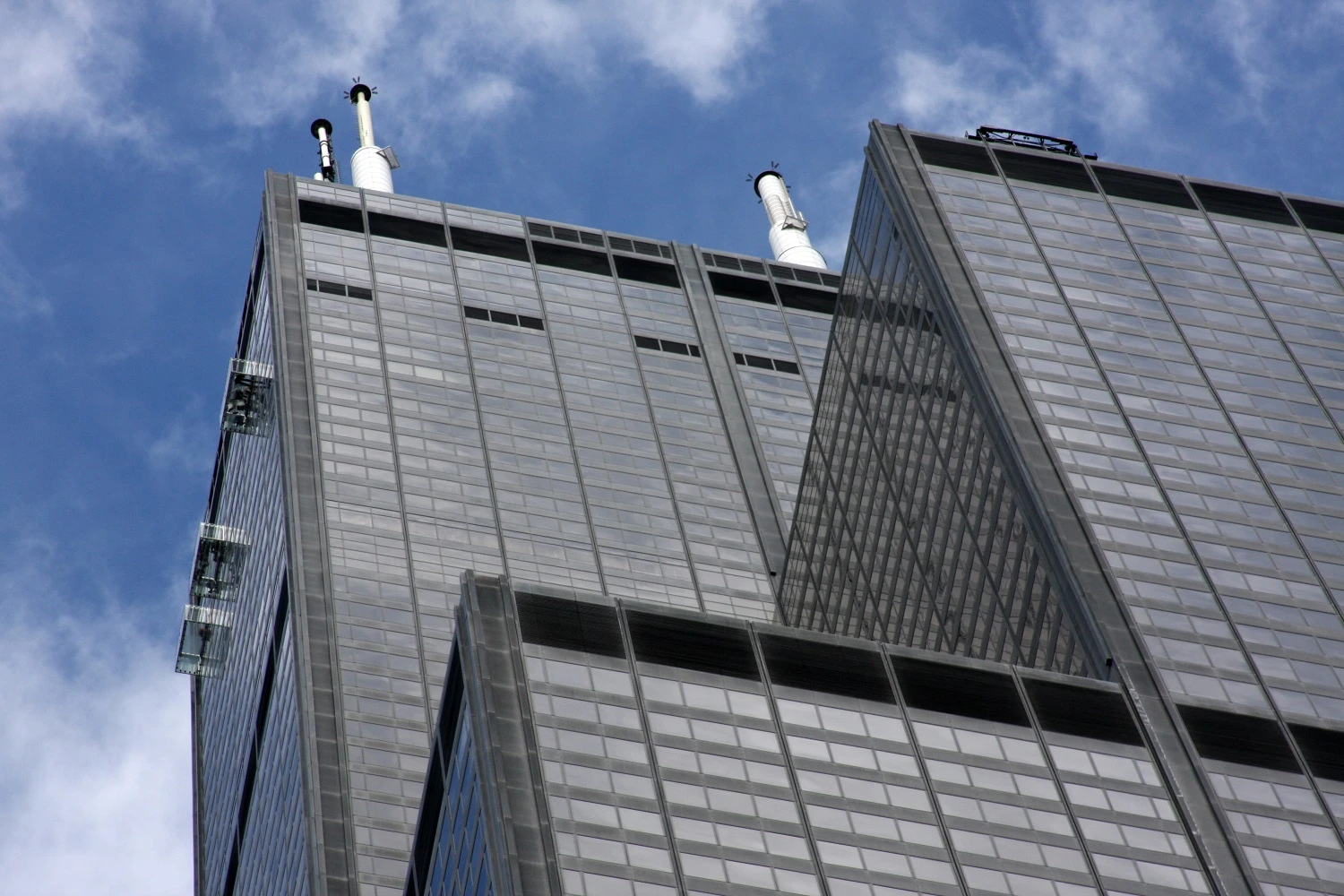 Willis Tower's Skydeck
Originally named Sears Tower, this building is one of the main attractions in Chicago. You can ride a superfast elevator up to the 103rd floor, where you can enjoy a panoramic view of the entire city – the Skydeck allows you to go a little further to make your experience better. The observatory also features panels with the city's early history. It is a mandatory stop for your charter bus Chicago.
Address: 233 S Wacker Dr, Chicago, IL 60606
Phone: (312) 875 9447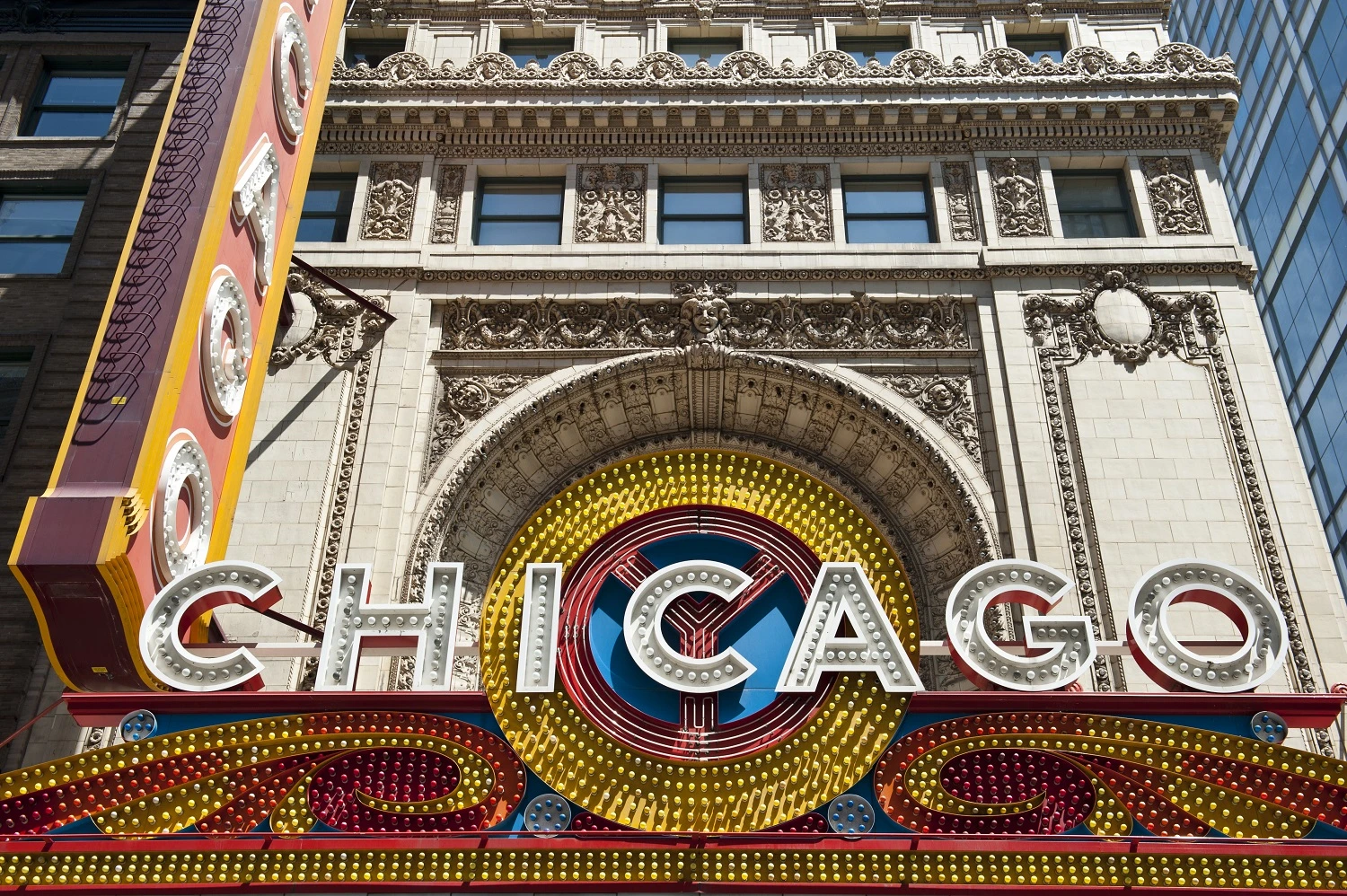 Chicago Theatre
Originally named Balaban and Katz Chicago Theatre, this landmark location was founded in 1921. It used to dominate the sector of movie theaters, and now offers a variety of performances in terms of comedy, magic shows, speeches, sporting events, stage plays, and popular music concerts. Next time you visit the city, you can book a bus rental Chicago to take a city tour including this theater.
Address: 175 N State St, Chicago, Illinois
Phone: (212) 465 6000
Chicago airport bus rentals
Several airports handle all the flights leaving or arriving in Chicago. We know that it can be difficult to organize the integration between bus and plane transportation, especially when there is a large group of passengers. However, this is where we come to the rescue: our experience of many years comes in handy to organize everything. Our charter buses Chicago will make it very easy for you!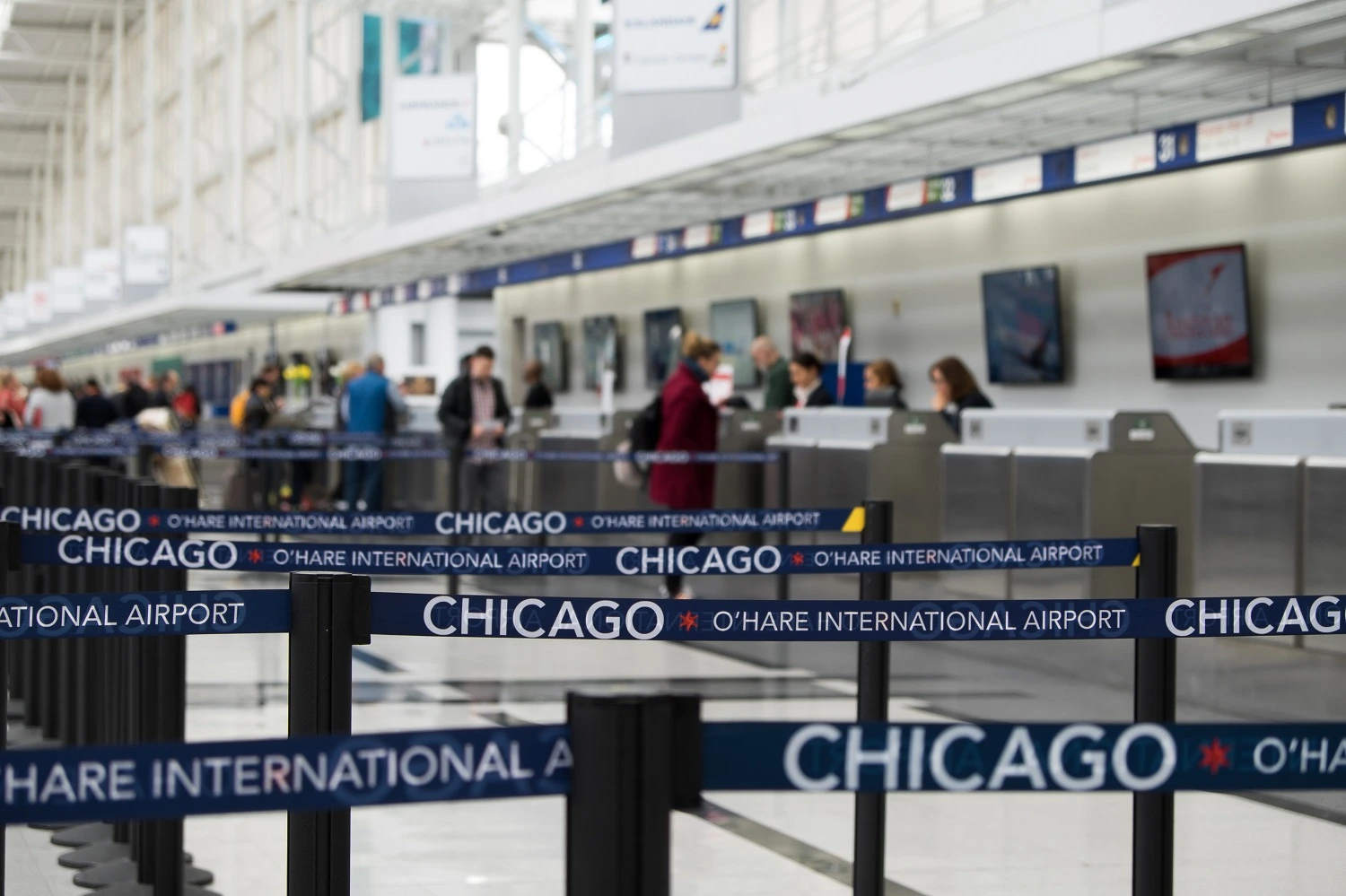 O'Hare International Airport (ORD)
The main airport that serves Chicago is located 17 miles northwest of the Loop, the city's financial district. It covers 7,627 acres and serves 214 destinations in all continents with non-stop flights. In fact, it has been considered the most connected airport in the world. Since there is a high chance that you will enter the city through O'Hare, you can have our bus rental Chicago pick you up there.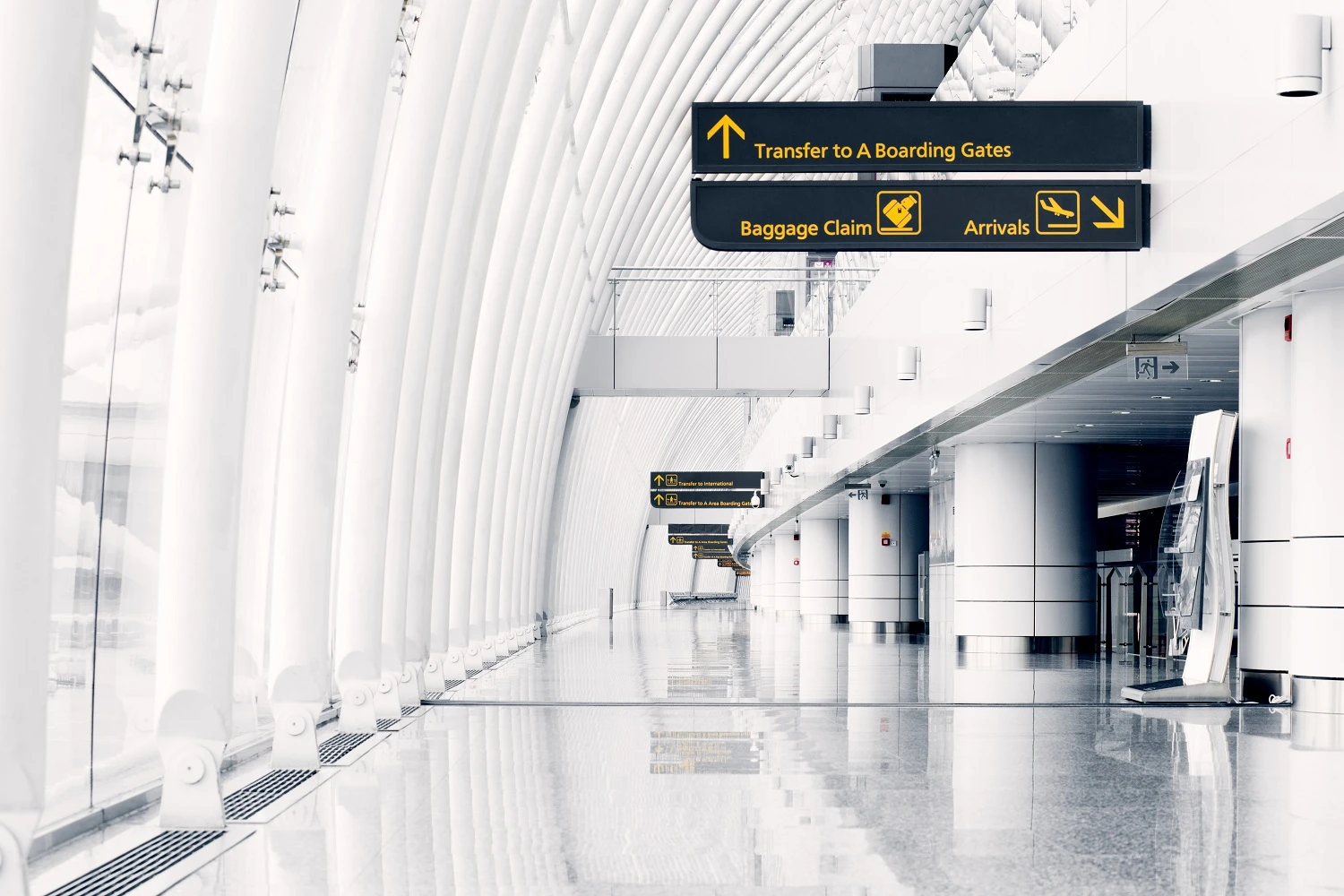 Chicago Midway International Airport (MDW)
If you go 12 miles southwest from the Loop district, you will find another key airport that serves the city of Chicago. Founded in 1927, it was named after the new defunct Midway Airlines. Nowadays, it serves as a primary hub for Southwest Airlines and divides the city's demand with O'Hare. In your next visit to the city, make sure to hire our bus rental Chicago to pick your travel group at Midway.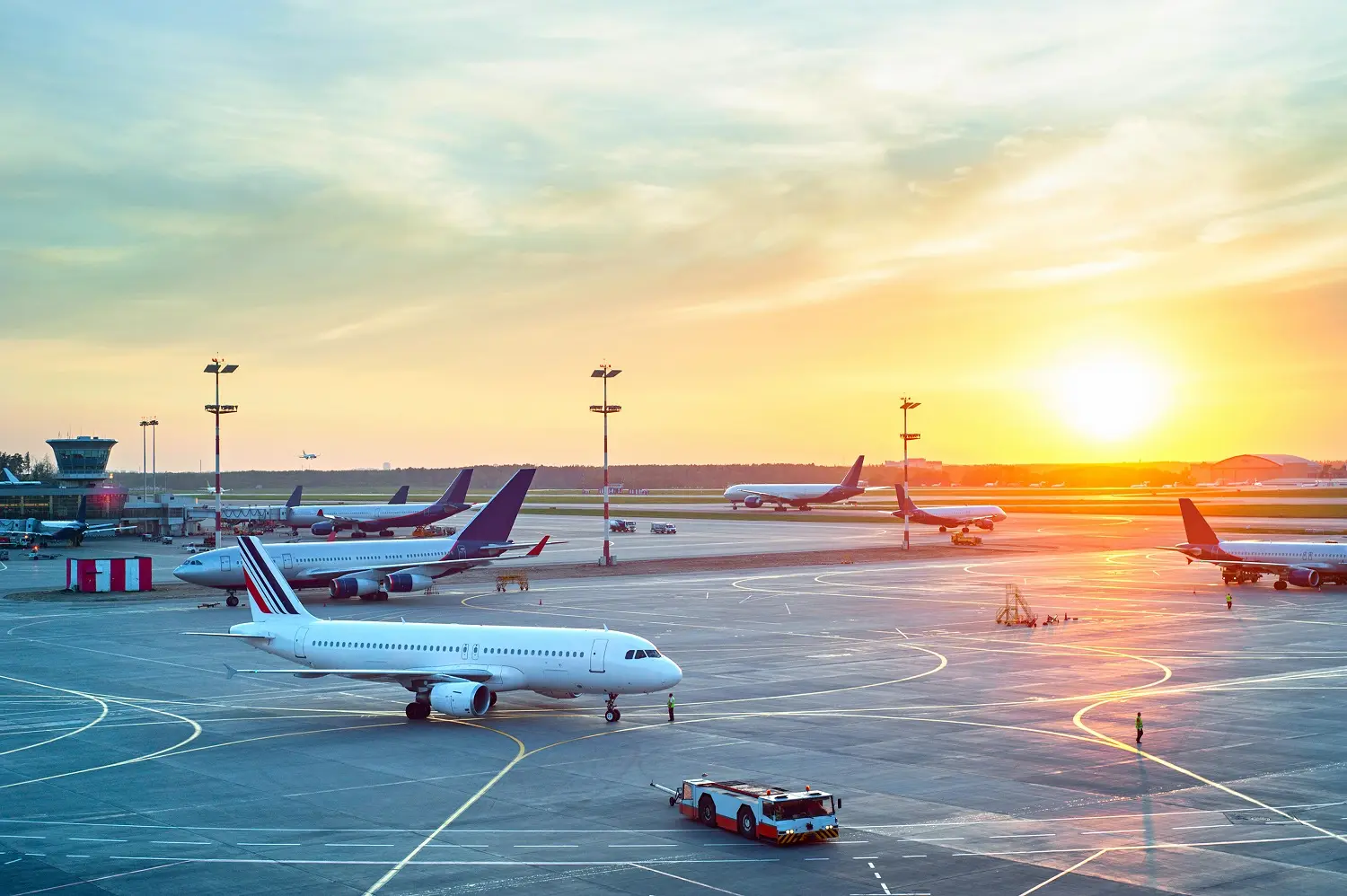 Chicago Executive Airport (PWK)
Formerly named Palwaukee Municipal Airport, you will find this airport in the village of Wheeling, 18 miles northwest of Chicago. It is the fourth busiest airport in the state of Illinois and operates over 77,000 flights every day. In case you have to use the Executive Airport to visit the city, we can assist you with that. Contact us today and we can arrange a bus charter Chicago to pick you there.
Top Neighborhoods in Chicago
Even though our focus are the events and attractions in a city, there is always a time to go back to our accommodation and rest. And there is always a day when we want to relax and do something light. This is why it is important to choose a neighborhood that suits your style. And this is why we can assist you with that as well. Our bus rental in Chicago can drive you to the region you prefer.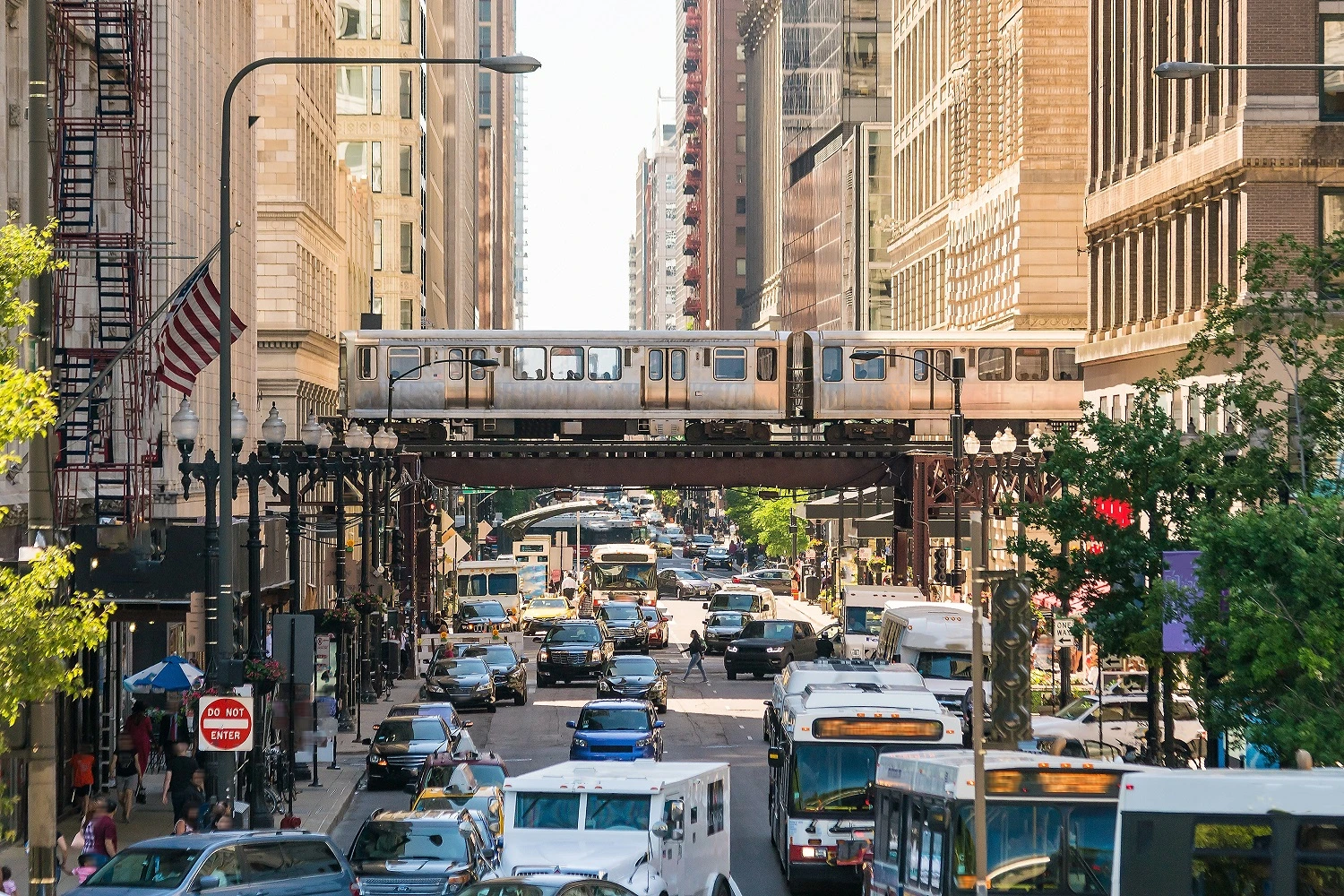 Downtown charter bus
This is the best way to start visiting Chicago – and the most efficient one in case you do not have a lot of time to spend there. Also named The Loop, the region is the city's business district and offers attractions such as the Art Institute of Chicago, Buckingham Fountain, Millennium Park, and Willis Tower. If you rent a bus in Chicago with us, you will have plenty of time to enjoy all those places!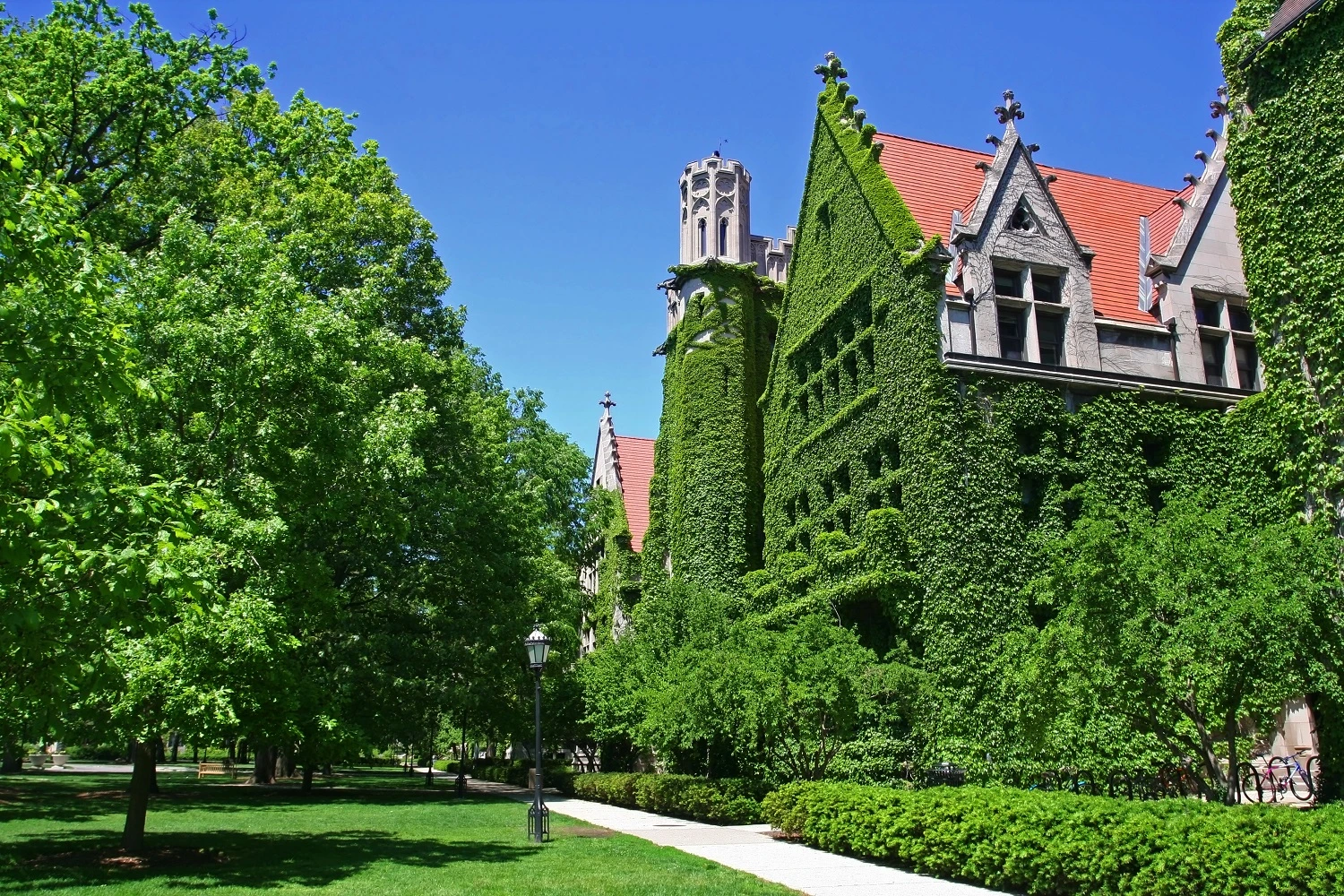 Hyde Park bus rentals
Located in the southern part of Chicago, this is the place to go for advanced education. Students can take tours at the University of Chicago, contemplate the Museum of Science and Industry, or take some beautiful selfies at the Promontory Point. Whatever your student group or field trip is up to do, rest assured that BCS's Chicago bus charter can provide you with an efficient custom service.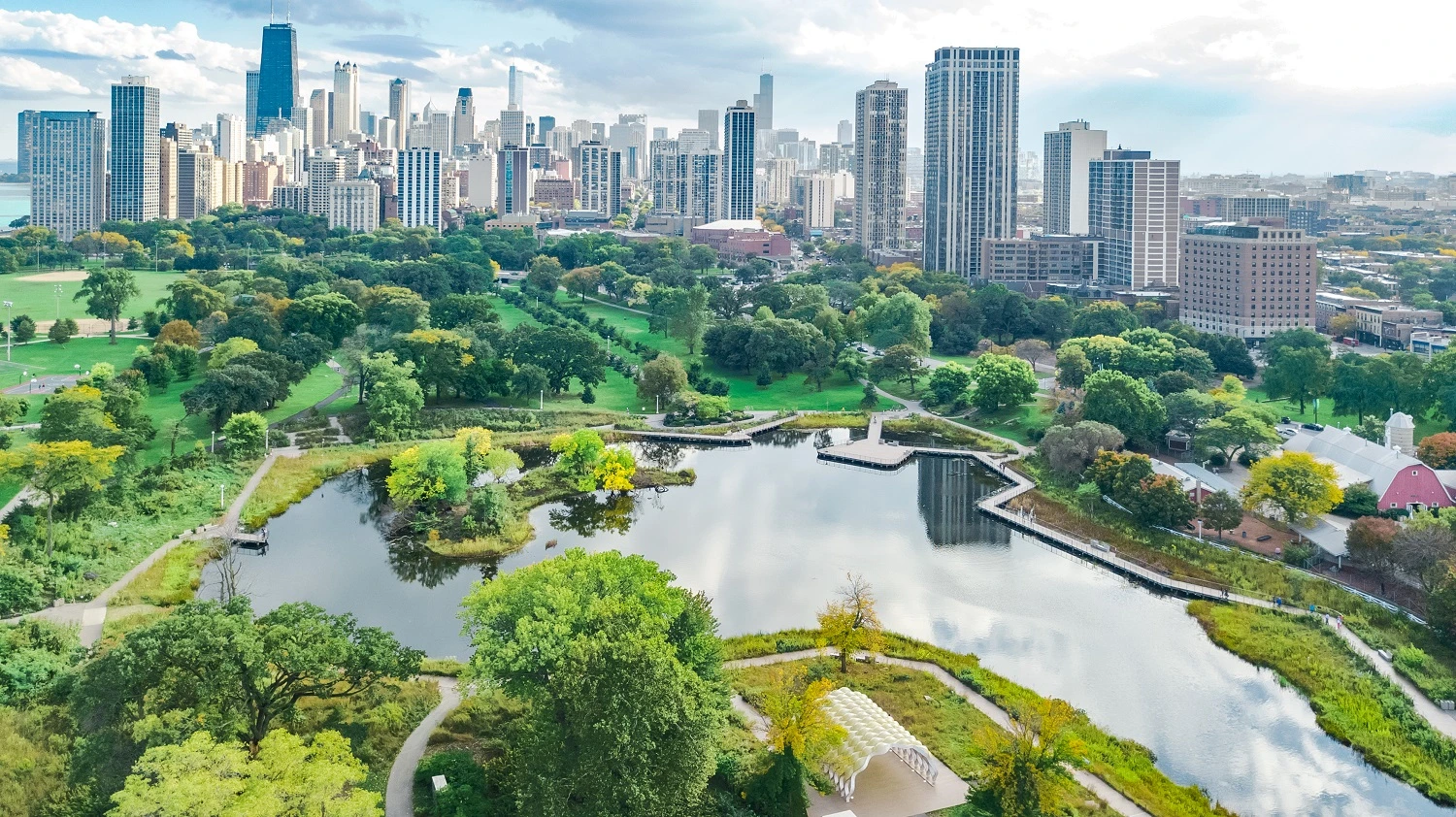 Lincoln Park mini bus rental
The fact that this is one of the most affluent regions in the city anticipates much of what you can expect to see. The Lincoln Park per se is absolutely beautiful, but you can also enjoy the zoo in the same region (especially if you are traveling with children) and visit the North Avenue Beach to see the gorgeous houses and take the best selfies. Our Chicago charter buses can surely take you there.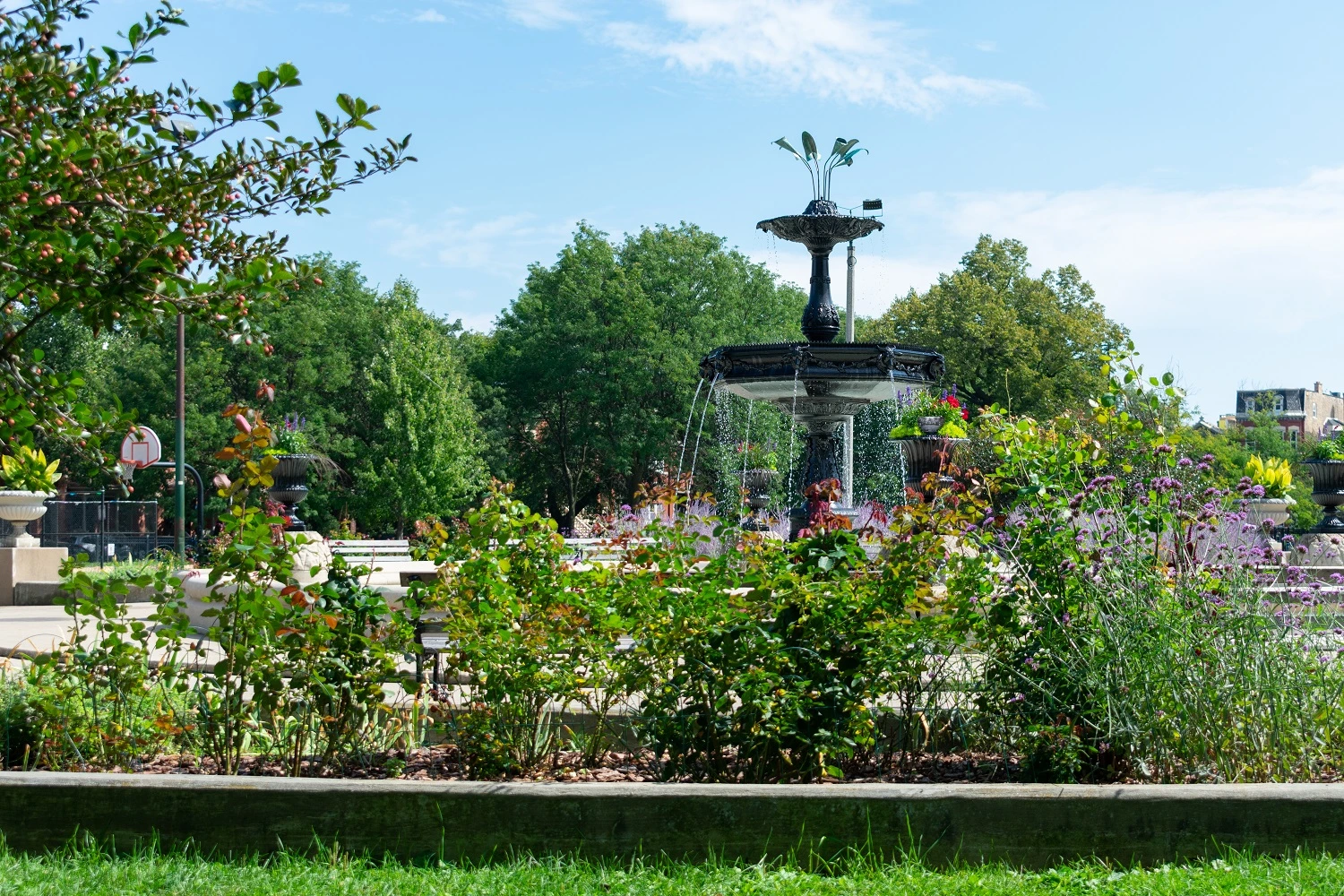 Wicker Park charter bus rentals
While the USA as a whole has had the presence of countless immigrants, Chicago is one of the cities where they have the strongest presence. Within the city, Wicker Park and Bucktown are particularly interesting regions in that regard. If you want to see cultural aspects of several parts of the world in one neighborhood, this is it. Our bus charter Chicago can drive you through a beautiful tour there.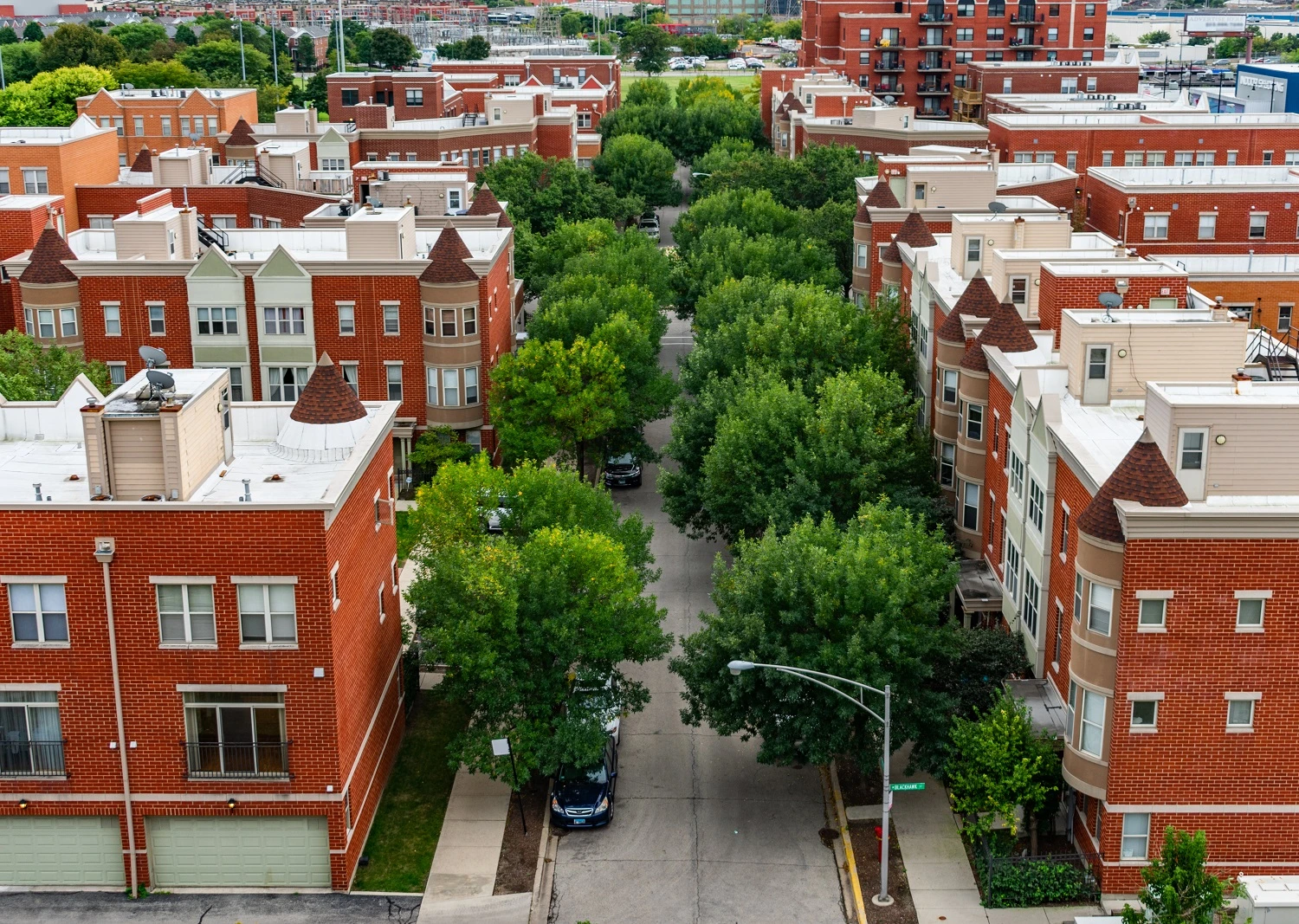 Wrigleyville mini coach rental
This is the region to visit if you are a sports enthusiast. The name anticipates that you will find the famous Wrigley Field, a legend among baseball fans. Besides, you can leave after a Chicago Cubs match and choose from dozens of awesome restaurants to have dinner. Our Chicago charter bus is going to show you all those places with plenty of time for you to enjoy each one. Contact us today!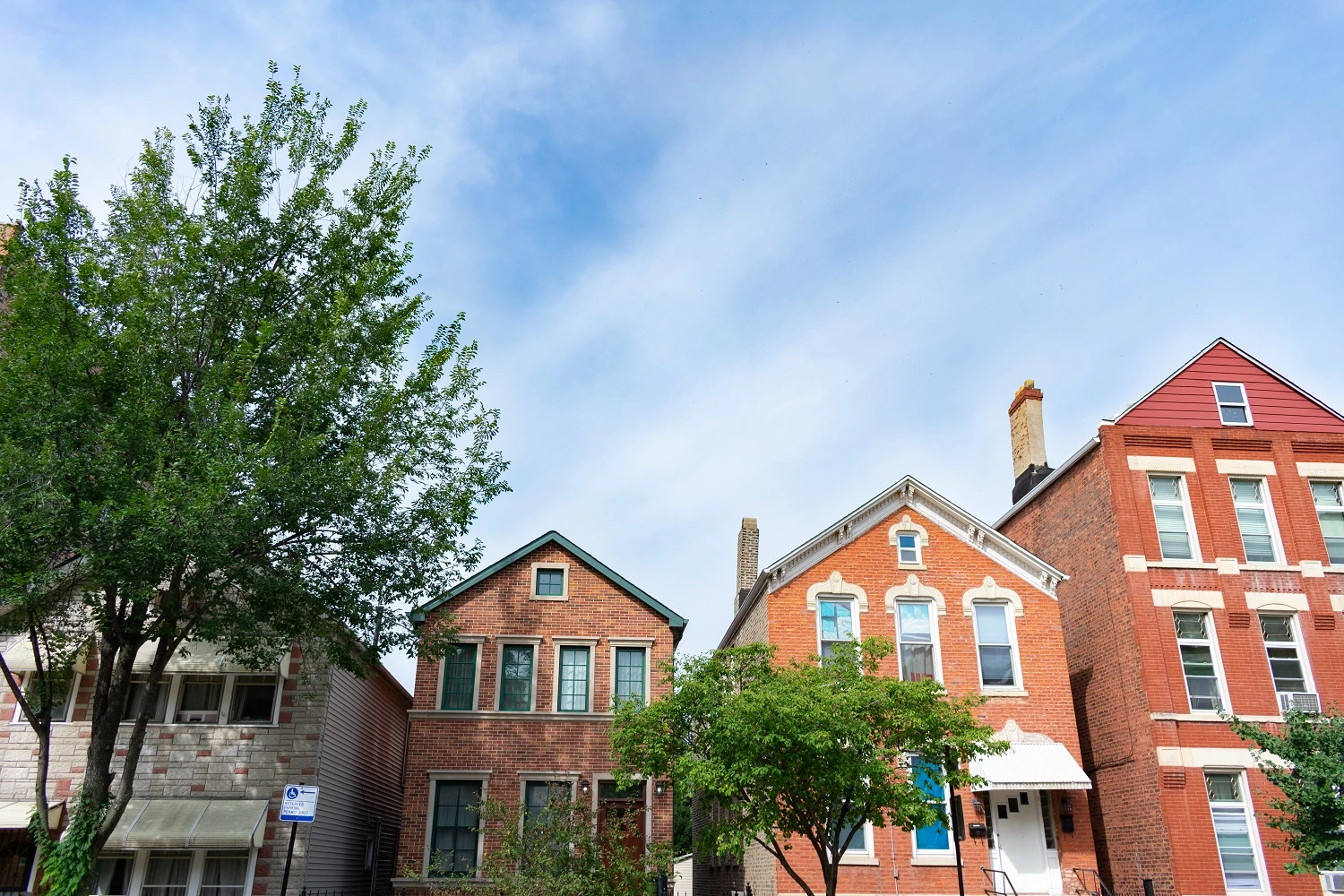 Pilsen minibus rental
Located in the Lower West Side region, Pilsen is named after a Czech city because it was originally occupied by immigrants from that country. This neighborhood has a history of welcoming people to the city, especially working-class immigrants. If you want your stay to be calm and relaxing, it is the best option. Have our charter bus Chicago drive you there. We are sure you are going to enjoy it.

Bożena Chmiel
Customer, Review from google
Reliable company, fast responding, very nice and helpful drivers. I truly recommend!

Anna Dickerson
Customer, Review from google
Excellent customer service! They handled our groups flight delays and communicated well. I definitely recommend them.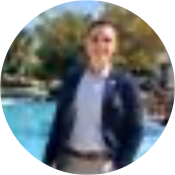 Giorgos Tzimas
Customer, Rate from facebook
It was the first time i made a quote for a bus travel. We had 4 different transfers. Everything was perfect, every bus driver was on time, very clean bus, very polite driver. 1000% i recommend the company. I wan ...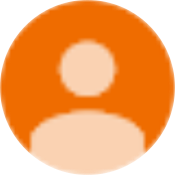 Jie Wang
Customer, Review from google
Our driver was a very good driver. We always felt safe with his driving. Thank you for your good service.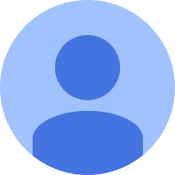 E. C.
Customer, Review from google
It was an amazing service from BCS team. Always on-time, and the best 24 X 7 helpline always happy to help. Please accept our sincerest thanks for meeting our need ...

Sondra Wilson
Customer, Rate from facebook
I have used this company twice now to move 20 people from the end of a river cruise. They were a delight to do business with. They were there when they said they would be and everything...
It is easy to
book a bus in Chicago
Now that you know everything about the city, it is time for us to meet. Fill out the online form on the website with all the details. We will reply with the best estimate for you to visit Chicago.