Boston


charter bus rental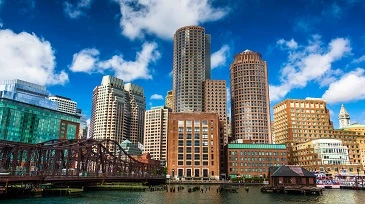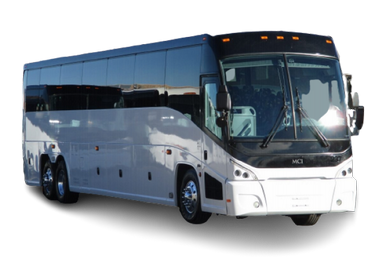 If you appreciate history, you will understand the enormous significance this city has to the history of the entire country. Whether you walk The Freedom Trail, enjoy a Red Sox match, observe art at its several museums, or simply chill at the national parks, Boston certainly has countless options to entertain you. And our Boston bus rental has countless options to provide you with a dream trip.
Well-known companies trust us
We make it easy to rent a bus in Boston
1
Make your request and hear from us
Feel free to call us or email us. We only ask you to tell us the details of what you want. The more you provide, the better your Boston charter bus travel will be.
2
Finish your purchase and wait
Once we agree on an estimate, there will be no surprises. As soon as you make your purchase, all you have to do is wait for the day of our private charter bus.
3
Sit back and enjoy your trip!
On the day, our reliable transportation will be ready at the requested location to pick up your entire travel group. Then, prepare yourself to enjoy the very best of Boston!
Our Boston bus charter is your best option
BCS can provide you with the best service whether you are attending a corporate event in Boston or if you want to enjoy everything it has to offer. Our charter busses Boston offer modern vehicles with equipment such as an onboard entertainment system and a climate control. Those features make our service more efficient and comfortable than any other means of group transportation such as trains, taxis, or cars.
Check out also Charter Bus Rental in other our top destinations: New York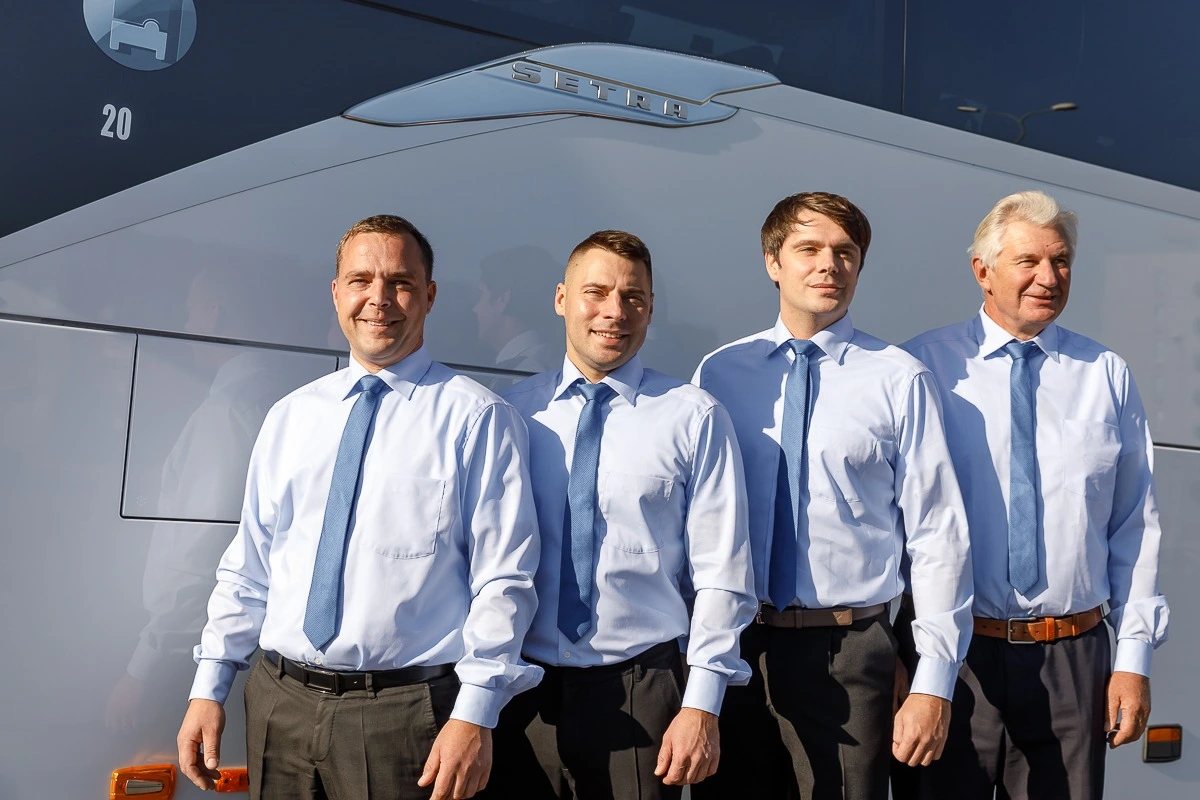 Boston charter buses
We know that you are excited about planning where to go, where to stay and what to visit by the time you arrive in Boston. However, it is essential to plan your transportation because, in essence, it is what allows everything else to happen. Fortunately, BCS offers the best private charter bus rental in Boston to your group. We have all the resources to make your travel group make the best use of their time.
Why should I rent a bus in Boston?
BCS Travel has been a major competitor in this industry for years; we have gathered all the relevant resources to provide you with a world-class transportation service. Then again, that does not make us rest: we are always looking for new ways to make our bus charter Boston better and even more efficient. We want you and your peers to have an unforgettable experience during your group trip!
Fully equipped vehicles
We know you want the best and we are here to provide it. Our Boston charter bus features all the necessary safety items plus others focused on comfort and convenience in order to provide reliable transportation.
Only experienced drivers
When you are on the road, you rely on the driver's expertise to arrive quickly and safely. We know that. Our bus charter Boston is executed with only trained drivers who have years of experience.
Custom service orders
Forget about adapting to a pre-scheduled Boston itinerary. At BCS, our Boston bus charters do what you want. More specifically, whatever group tours we agree according to what you requested on our online form.
A full network of partners
By working with an extensive group of drivers and agencies, we can provide unparalleled flexibility in your bus rentals in Boston. Your professional bus driver is always ready to help with your needs during the trip.
Low environmental impact
By opting for a bus rental Boston, your trip will emit less carbon dioxide per person than private cars, public trains, or commercial airplanes.
Ready to help at all times
We have a special hotline that operates 24/7. It can help you with whatever you need, whether before or during your Boston bus charter trip.
Minibus rental in Boston
Whenever we buy jeans, order food, or furnish our house, we come across many decisions. Many variables to define. They exist for a reason: it is a small effort to customize that good or service and, as a result, better suit it to your needs. With our Boston charter buses, it is the same. For example, if your travel group is made of around 16 people, our agency can offer a specific option of vehicles.
There are small and medium options for luxury minibus rental Boston in our portfolio, and we will be happy to help you choose the best one. However, we want you to rest assured that they all have the very same level of quality as our coach buses. After all, we take pride in offering the best service whether you travel for business or pleasure. All we ask is that you inform us how big is the group for the private bus rental.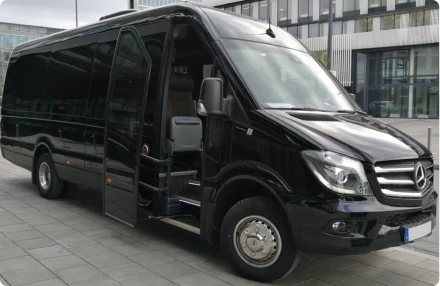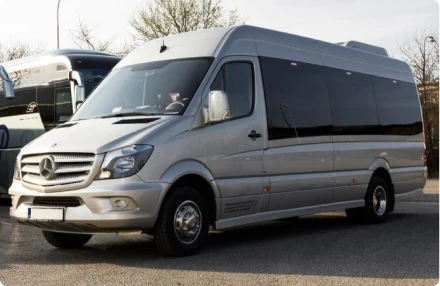 Luxury minibus rental Boston with BCS
01
Comfort
We make sure to offer the best conditions in which to drive your group wherever it needs. At BCS, the luxury minibus rental Boston is executed using modern vehicles which offer the best in their category. That means you will have recliner seats, appropriate foam density, climate control, radio, and plenty of space. Everything to make the environment pleasant from beginning to end of the private group tour.
02
Reliability
Whether you hire a 20 passenger van rental or a double-deck charter bus Boston, we have your back. BCS has a decade of experience in the transportation industry, and we use it to the fullest to bring you a good service. We explain everything of our service package in the beginning, there is a dedicated transportation manager to help you, and we have a 24/7 hotline which you can contact.
03
Safety
Another advantage of using modern buses is that they comply with the latest safety regulations. It is a priority for us to have our Boston charter bus rental offer items such as speed limiters, ABS, and seatbelts for everyone. That makes you relaxed and allows your travel group to properly enjoy themselves in their trip to NYC. Besides all that, we can all use fewer reasons to worry about, right?
Frequently asked questions about Boston bus rentals
Not at all. In our Boston charter bus rental, every service is customized to that particular client. That is a special feature we take pride in offering. Besides, that would not be possible even if we wanted to do it: since our services are customized to every client, every travel group has an entirely unique travel itinerary.
In general, every person can bring a medium suitcase (26/18/10 inches) and a laptop bag or a small backpack (19/13/7 inches). However, we can discuss that. If your travel group needs to carry more suitcases, larger ones, or volumes with special dimensions (like sports equipment), let us know at the time of purchase and we will do our best to accommodate.
No, you do not. Whenever we agree with you on an estimate, everything is included. That means taxes, toll fees, tips, gratuities, and any other possible charge. We do that because we want you to have no surprises during your bus charter Boston service. Then again, we want to hear from you. If the driver tries to charge you for anything on the trip or advertises other services, please inform us.
Of course! Part of our buses are properly equipped for that: they feature wheelchair lifts and offer regions with extra space in order to accommodate them. If your travel group features at least one person with special mobility needs, all you have to do is inform that at the time of your purchase. It will be a pleasure for us to use our resources to make sure that everyone has a pleasant trip.
Yes, there is. We want our Boston charter bus to be easy and simple for you from beginning to end, so we will make sure to assist you with online payment if you need that. In such a situation, what we typically do is provide you with a banking link, so you can take care of that matter in a secure and convenient way.
The most accurate answer we could give you at this point is that we will do our very best to make it possible. We just need you to inform everything you need in detail at the time you fill the request form. Our agent will analyze your needs and find the best way we can offer to meet them using the resources of staff and fleet we currently have.
How can I use a Boston bus rental?
We are so confident about our services because we have accumulated years of experience in this field. Our bus charter Boston has earned the trust of countless personal and professional clients. Every new trip encourages our team to analyze what we could do better so we can always perform a great job. Those are only some of the reasons why BCS has become a reference in the segment.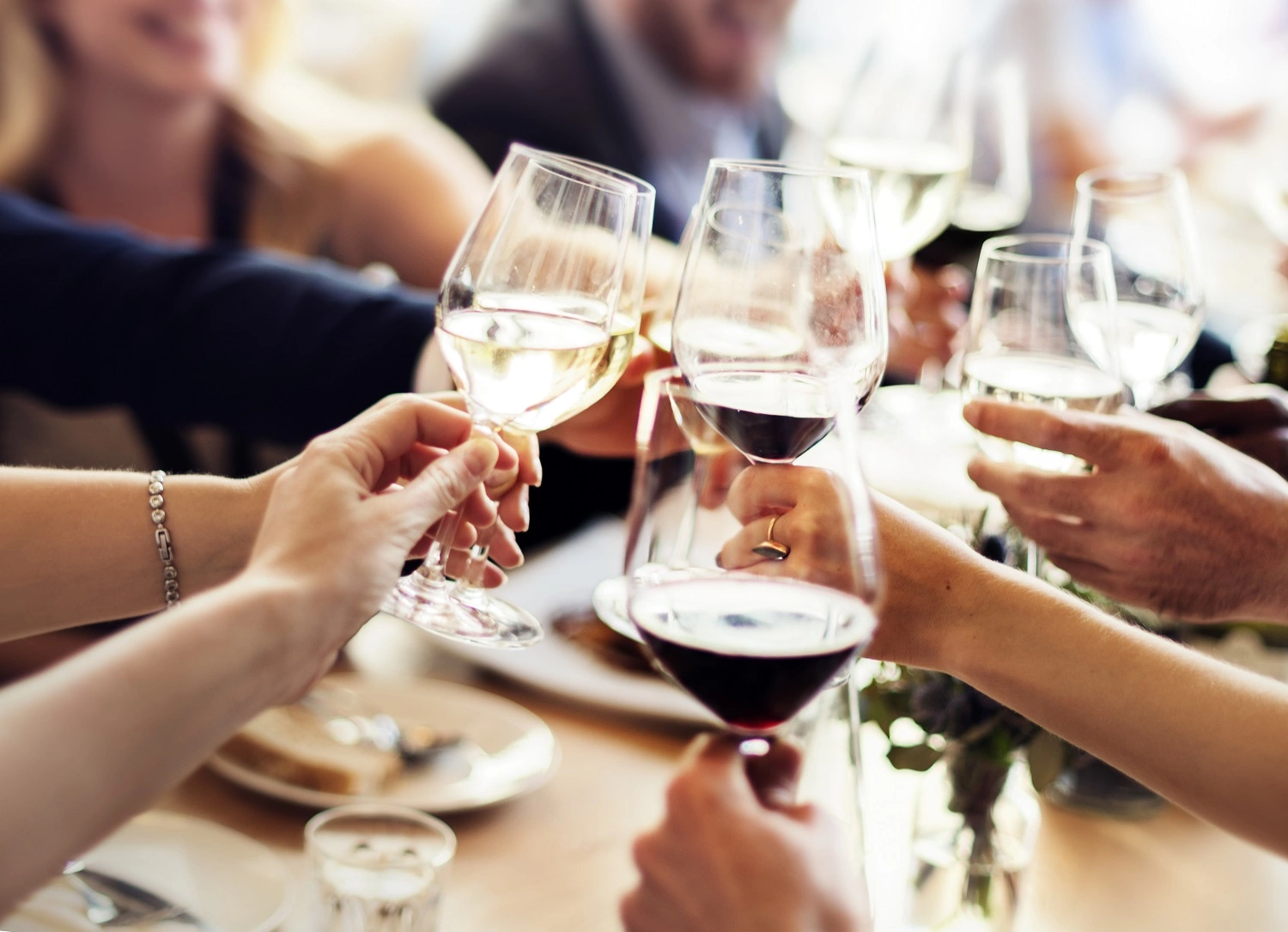 Corporate charter bus rentals in Boston
Do you need to gather professionals from several hotels? Our custom Boston charter bus rental is going to transport them in comfort and have them arrive on time for all the meetings they need.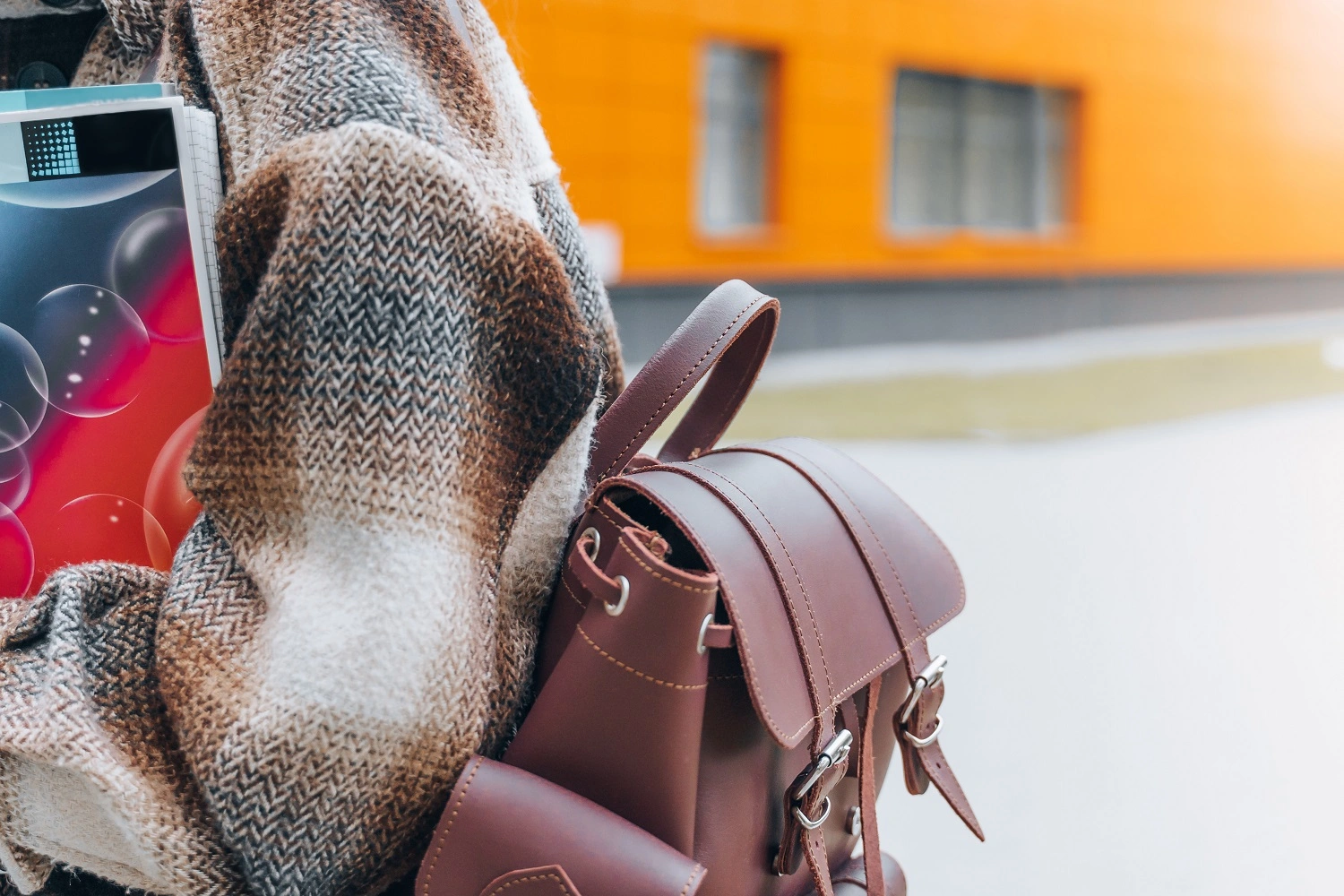 Student charter bus Boston
BCS knows how important it is to have students apply new knowledge in practice. Our bus rental Boston will drive them to historic sites and any other desired locations and back to their academic institution in one piece.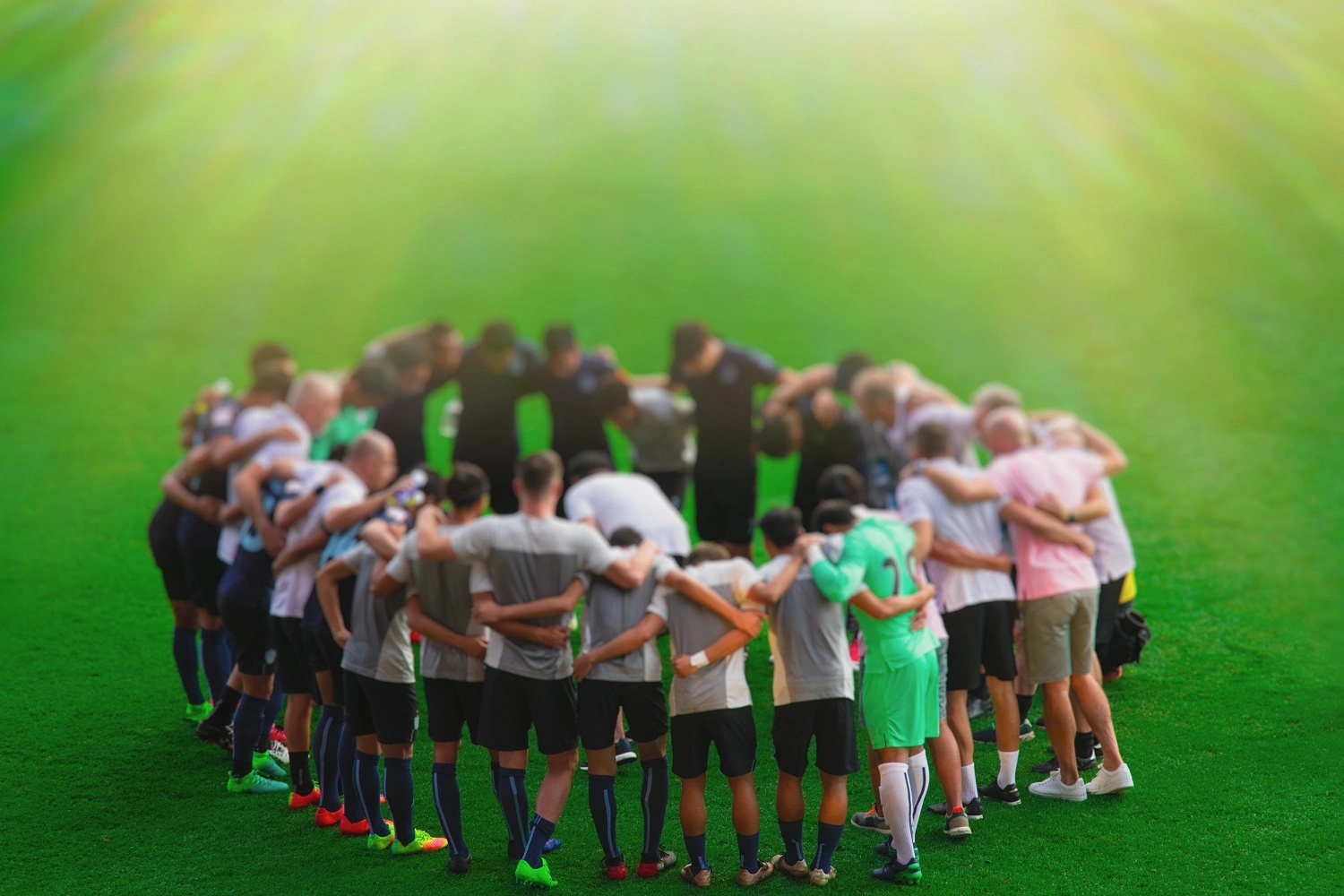 Sports team charter bus rental Boston
If you rent a bus Boston with us, your team will be on the right path to win. We can find the fastest routes through busy city streets to take the players to their match, so they will have plenty of time to prepare and win.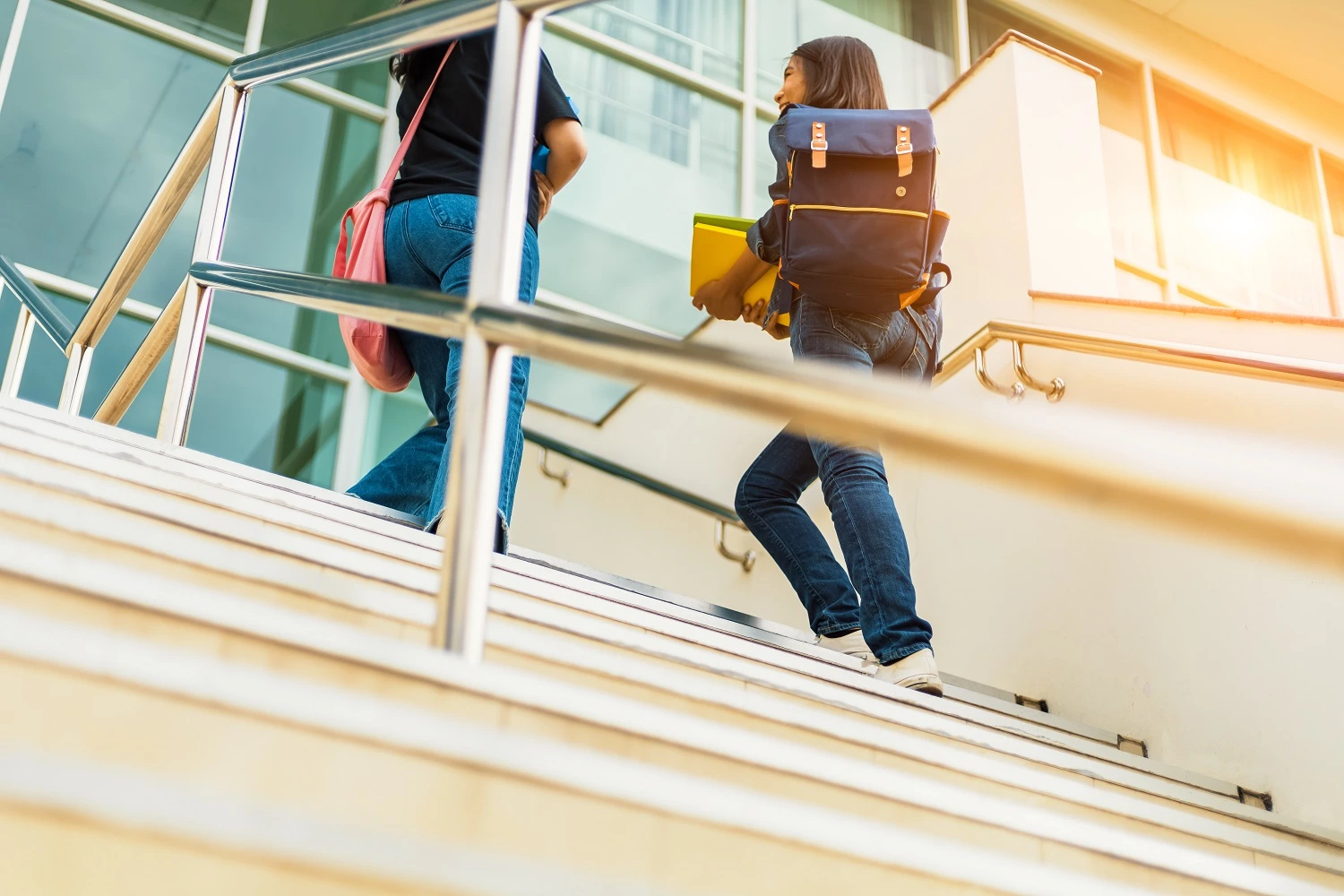 Student bus rental in Boston
Our bus rental in Boston provides the best transportation solutions for students of all grades. They will travel back and forth from their school field trip in comfort and safety. You can even keep track of the trip by contacting our 24/7 hotline.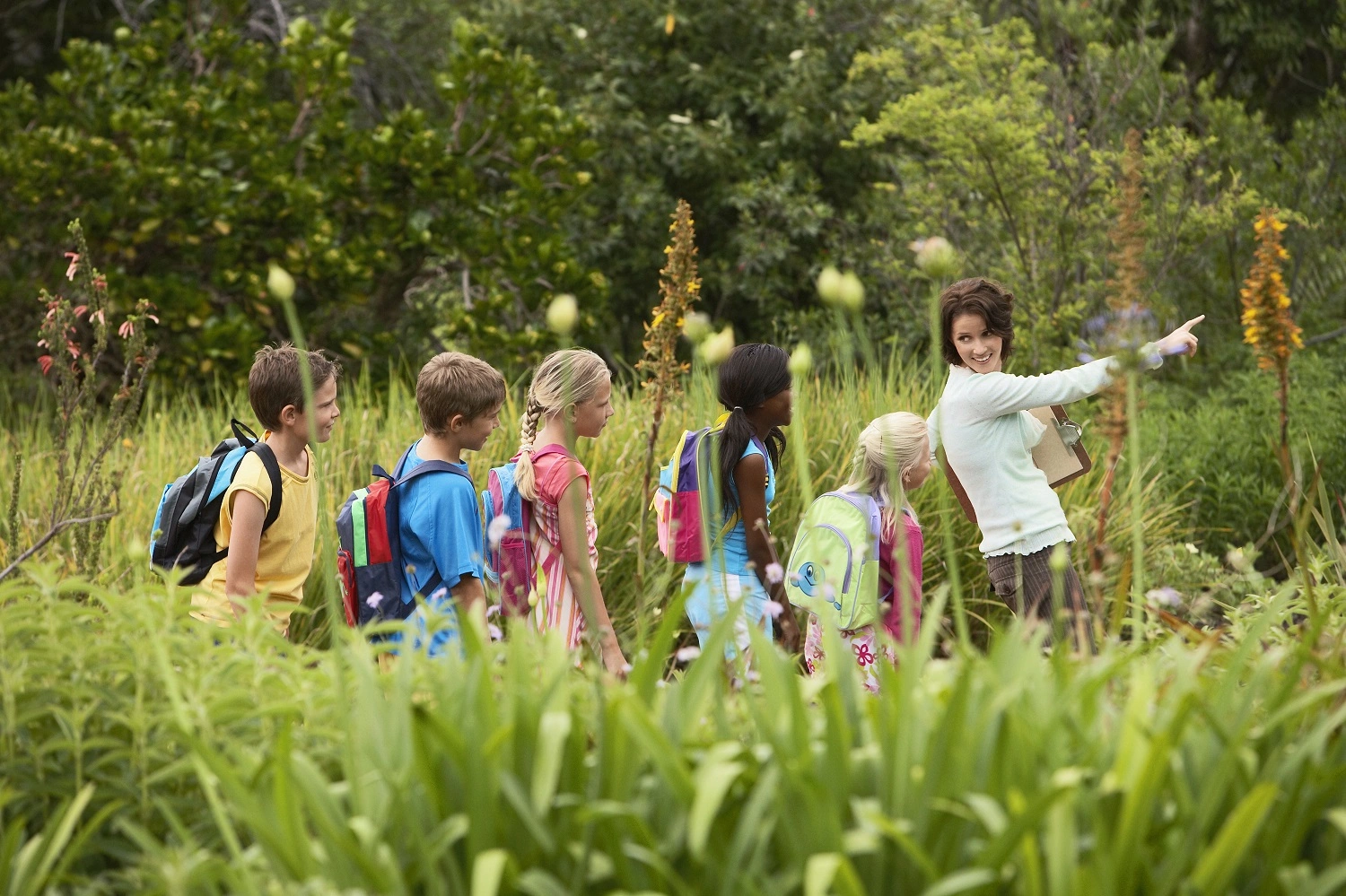 Field trip Boston charter bus rental
Our bus rental in Boston makes it easy for your group to visit specific locations, whether for work or education. All you have to do is inform us where they need to be, and our reliable charter bus will make it happen!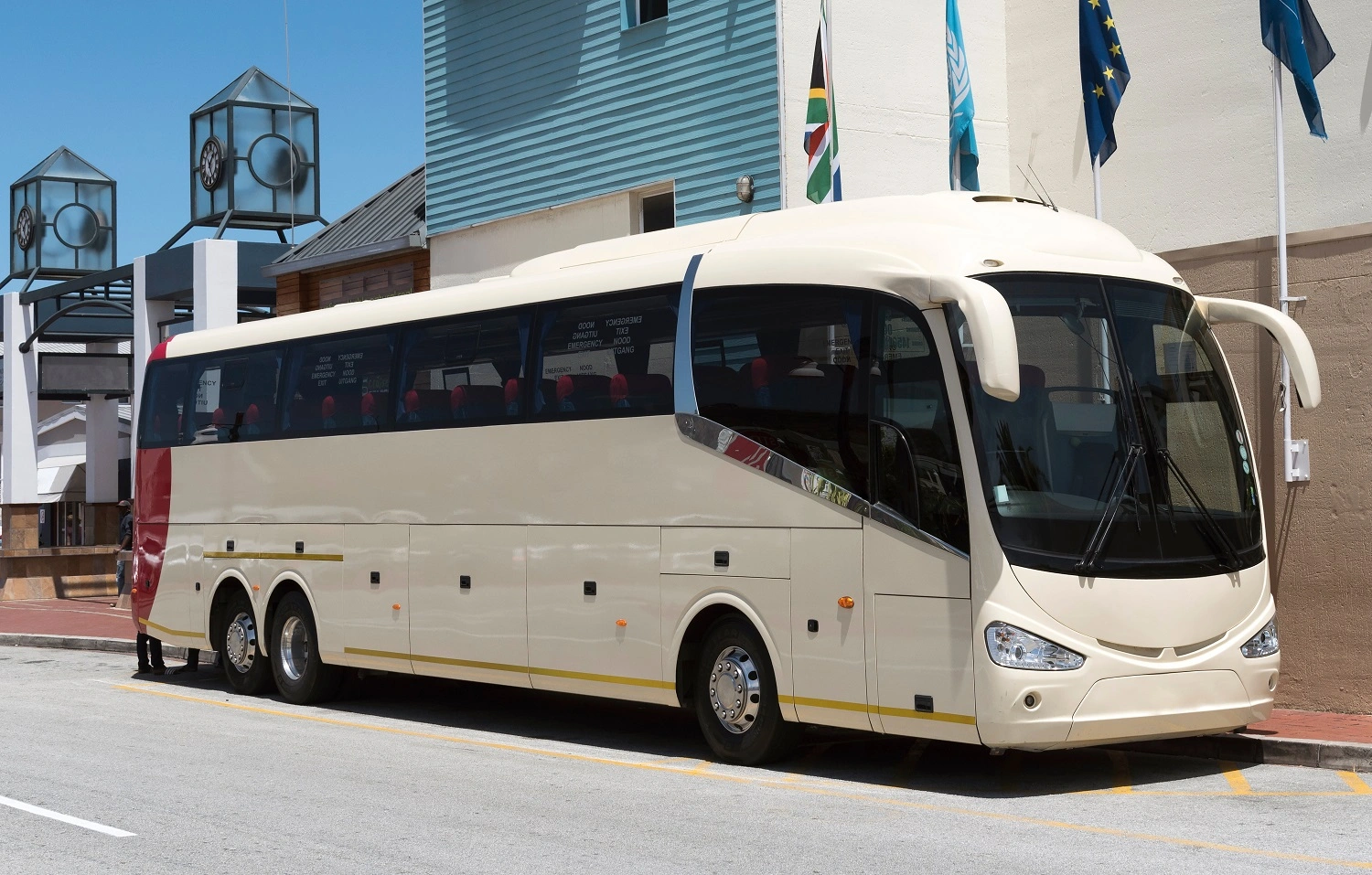 Custom charter busses Boston
In case none of the other options suits your needs, there is no need to worry. BCS's Boston charter bus rental is completely adaptable to your specifications. All you need is to inform us of them all.
Call today
to rent a bus in Boston
You are one step away from making magic happen. Feel free to call us or email us: once we receive the details of what you need, we can plan a service package to adapt our Boston bus rental to you.
Top Events in Boston
The most important city in the state of Massachusetts has attractions for everyone. It is possible to celebrate the Irish culture on St. Patrick's Day, watch the hottest music artists perform live, watch a classic baseball game… you can even be more active and run on a marathon. To make sure you visit the city and nearby cities with proper infrastructure to enjoy all those events, our Boston bus charter is ready to help.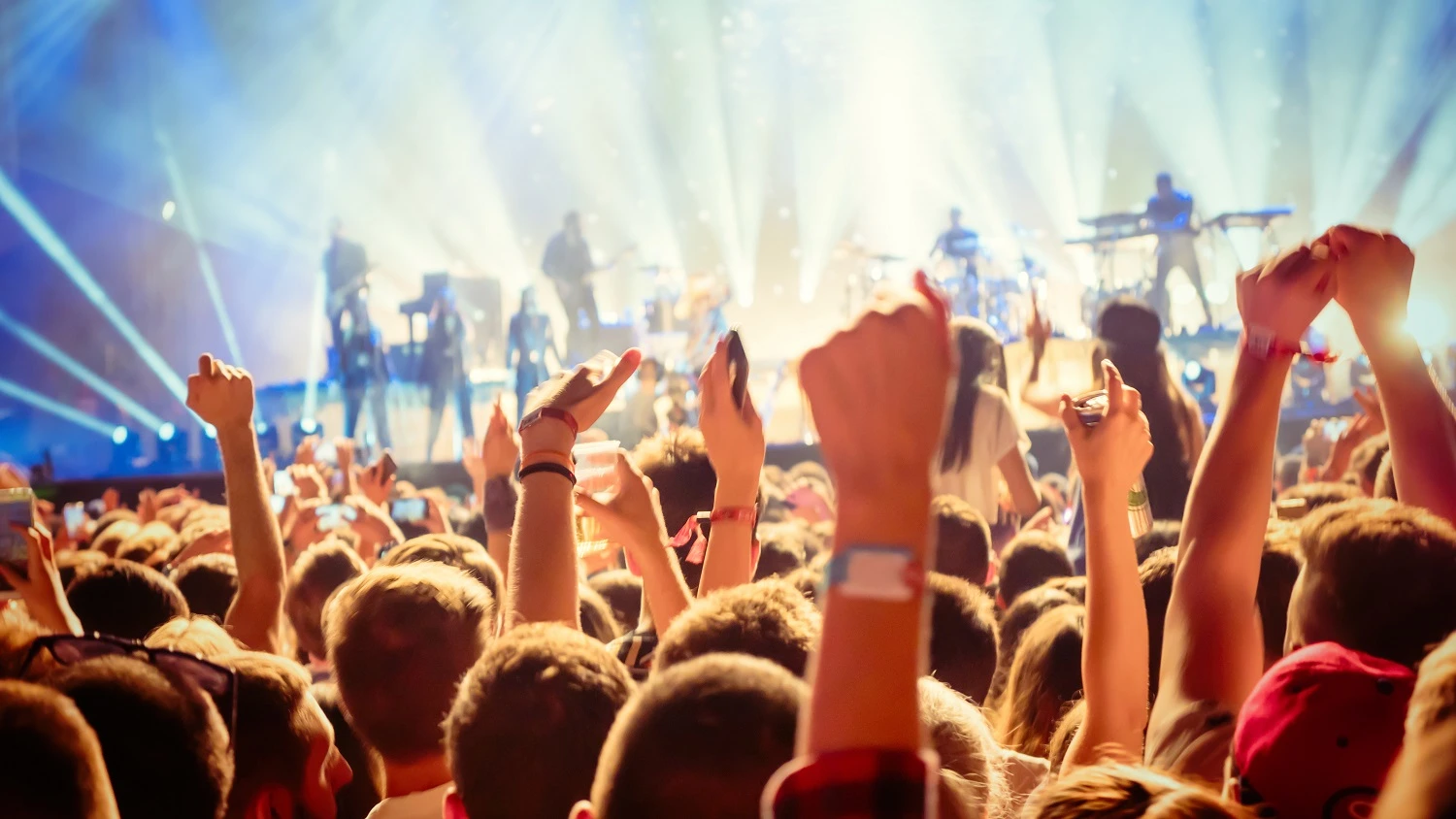 Boston Calling Music Festival
This festival first took place in 2013 with an oddity: it happened twice a year. Nowadays, it is held once a year at the Harvard Athletic Complex. It features several music stages, and some stand-up comedy shows. Over time, this festival has hosted Beck, Eminem, Kendrick Lamar, Metallica, Sia, and Travis Scott. You can rely on our Boston bus rental to plan the perfect trip to attend the event.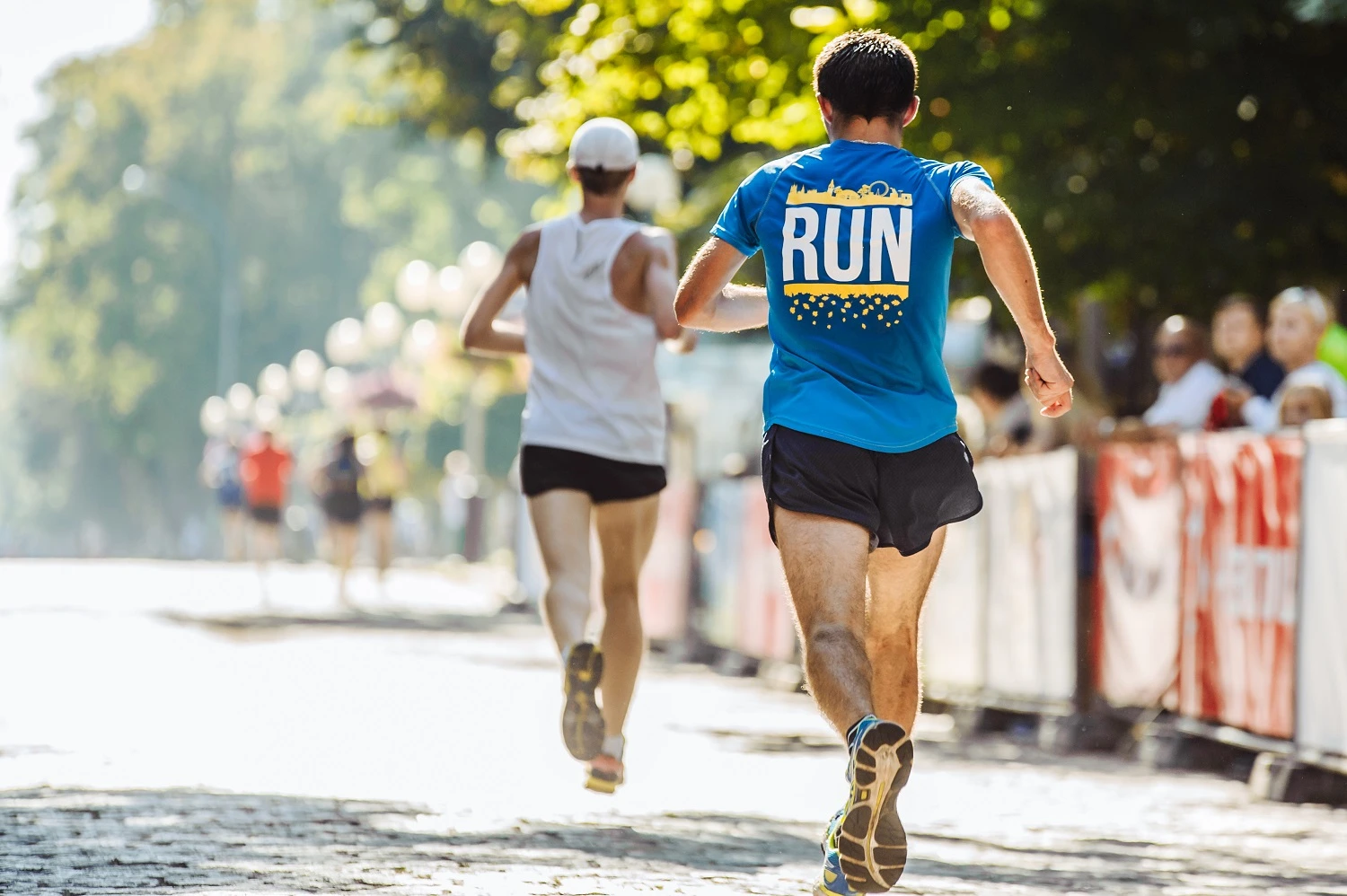 Boston Marathon
Patriots' Day has a special flavor if you live in Boston. Such an important day is also used to host the oldest yearly marathon in the entire planet. The event is widely known around the world for all the people it attracts: over 30,000 participants and over 500,000 spectators. In 1996, the Centennial marathon became the largest one in history. BCS' shuttle bus rental Boston can take you there in no time!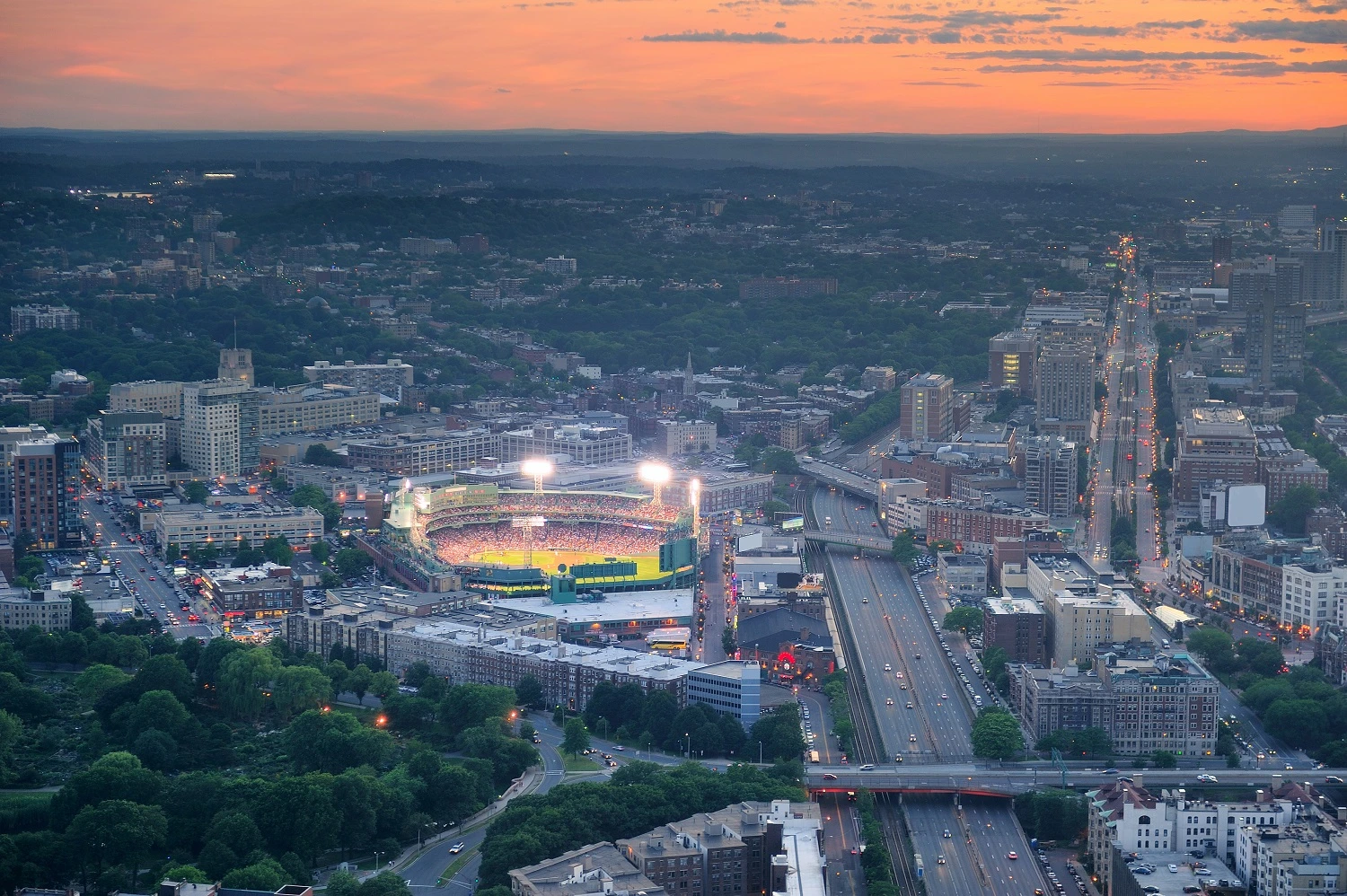 Boston Red Sox Home Opener
This one is for fans of the Major League Baseball. After enduring winter, it is time to enjoy their favorite baseball team at the field once again! The home opener is held at the Fenway Park, but you had better buy tickets fast: everyone is excited about this event, so it sells out in no time. In 2023, the Red Sox will open the season by playing against the Baltimore Orioles. Have our Boston charter bus take you there!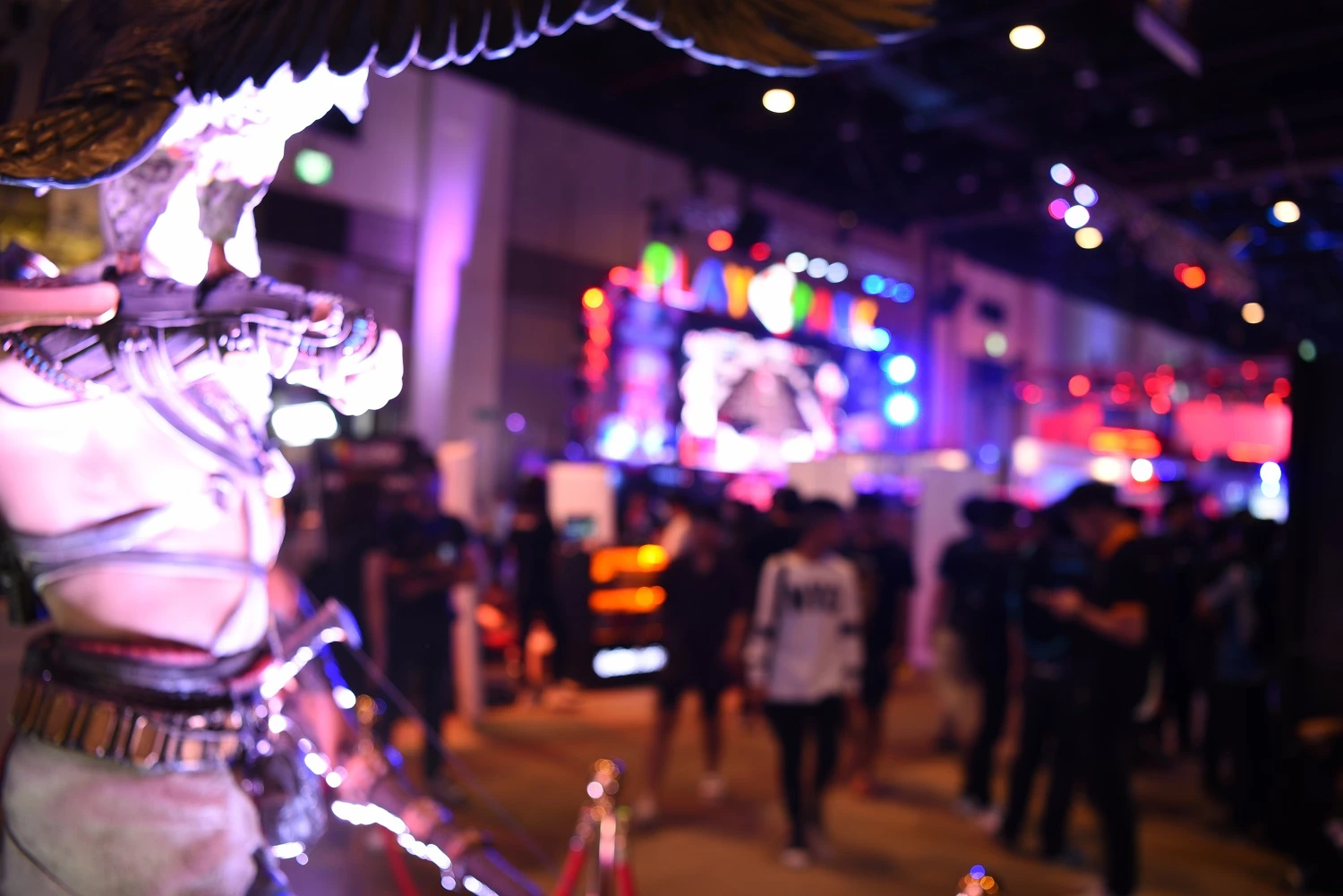 PAX East
Celebrate the gaming culture with a massive event that is held in several USA cities! In Boston, the PAX is opened by a keynote speaker from the field, then presents concerts related to this culture, panels on assorted topics about games, exhibitor booths of all sizes, and countless opportunities to play the very latest titles. Book a charter bus Boston today so you can enjoy such a gorgeous event!v>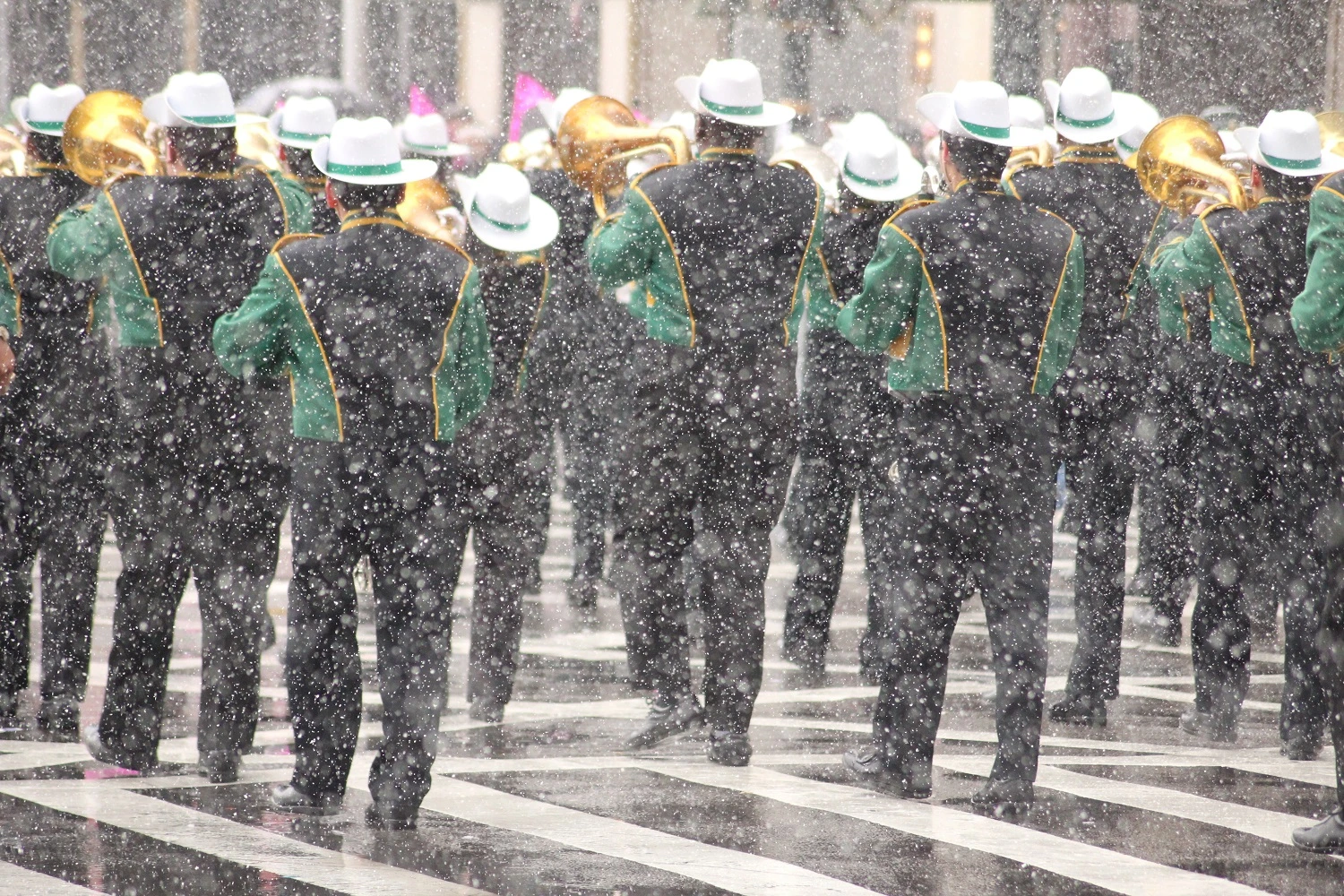 St. Patrick's Day Parade
March 17th is the time to embrace green! Boston is a major city for the St. Patrick's Day. All the bars and restaurants follow the tradition, so you can see the celebration everywhere in the city. Besides, there are concerts and many other events to celebrate such a fun item of the Irish culture. As you can imagine, BCS can provide charter busses Boston for your travel group to enjoy this great event.
Top Places in Boston
When a city has such a historical significance to the country, it also has countless places one can visit to learn more about it. Boston has opportunities of all kinds for you to appreciate fine dining, the best music, gorgeous art, and much more. Now that you know all about our charter bus rental Boston, all you have to do is write your wish list of places to know: we can drive you to all of them!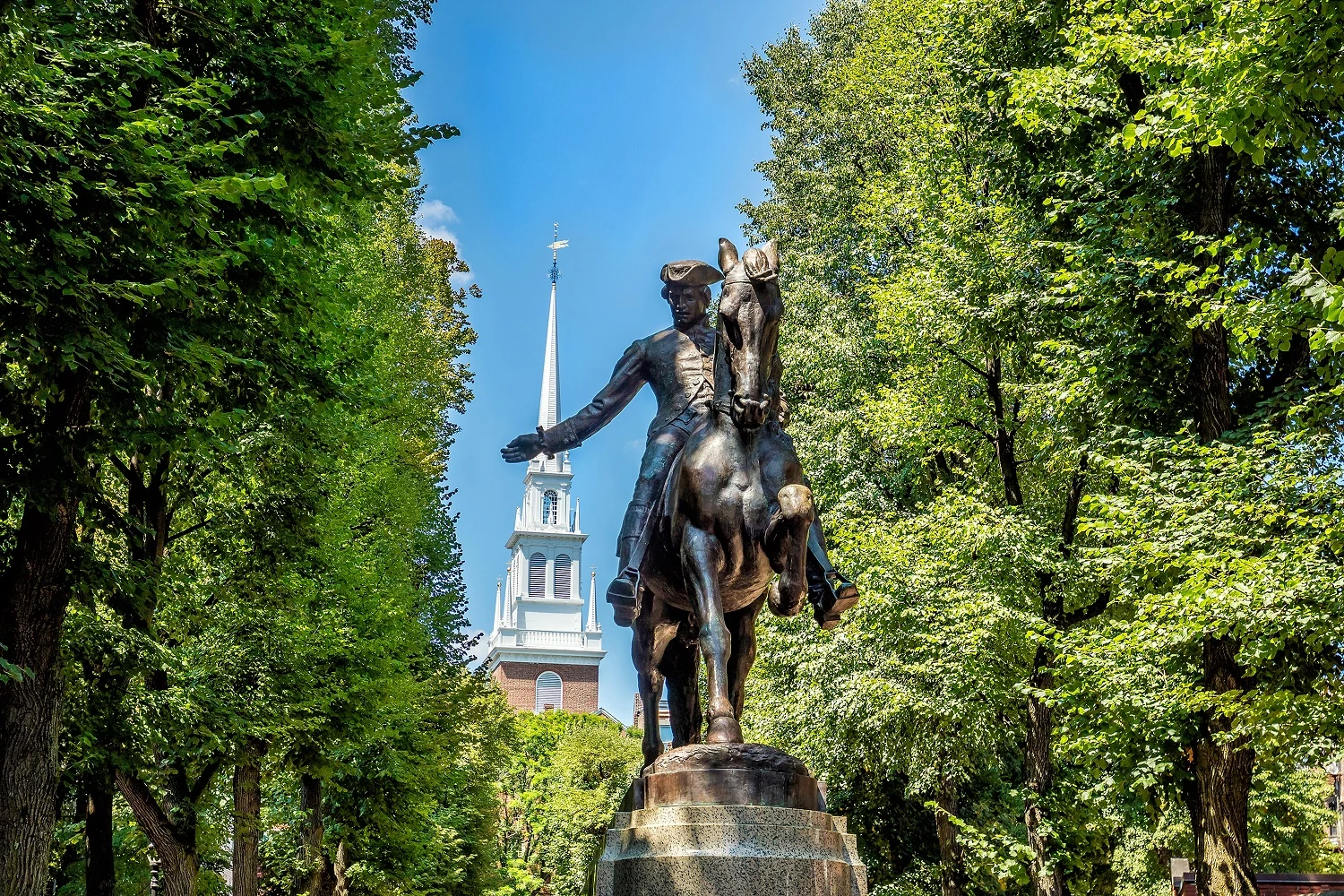 The Freedom Trail
A fitting addition to such a historical city. The Freedom Trail passes by several locations which have been important in the history of the country. You can walk from downtown Boston to Charlestown, and most places are free of charge. Ever since the 1950s, there are around 40,000 people willing to take that walk every year. We recommend you rent a bus in Boston to arrive at its starting point.
Address: 1 Faneuil Hall Sq.Boston, MA 02109
Phone: (617) 357 8300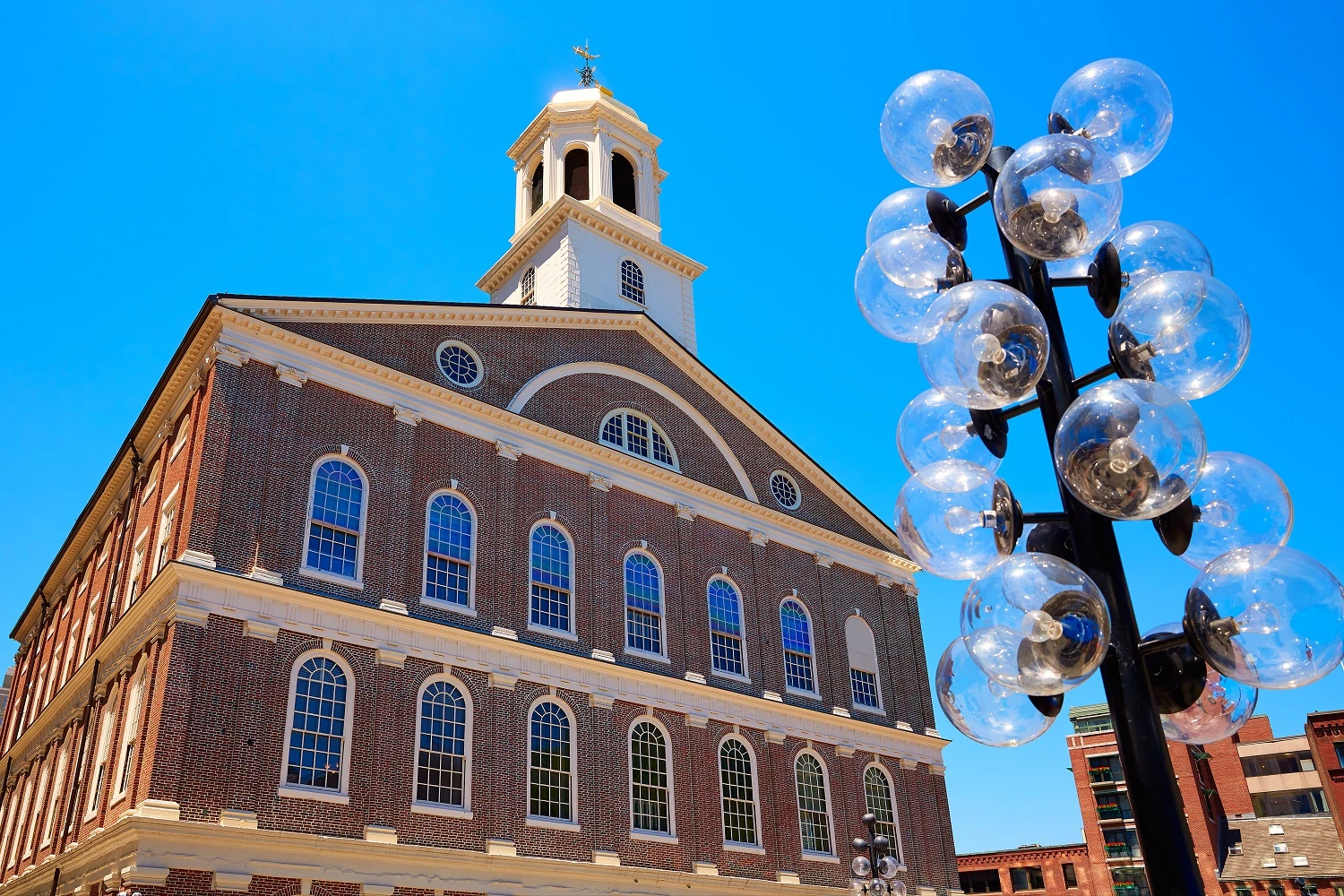 Faneuil Hall Marketplace
Informally known as the Cradle of Liberty, this location is older than the very independence of the United States – the name comes from the fact that it has hosted several meetings regarding plans made in the late 18th century to make the country independent. With our Boston charter buses, you can visit such a magnificent place in a quick and efficient way to learn more about the USA history.
Address: 1 S Market St, Boston, MA 02109
Phone: (617) 523 1300

Museum of Fine Arts, Boston
Often abbreviated as MFA Boston, this is one of the largest art museums in the world. Whoever is a fan of culture will be dazzled by its collection of over 450,000 works of art, one of the largest in the continent. This museum has been at the current location since 1909 and receives around 1.2 million visitors every year. With our bus rentals in Boston, you can easily become yet another one of them.
Address: 465 Huntington Ave, Boston, MA 02115
Phone: (617) 267 9300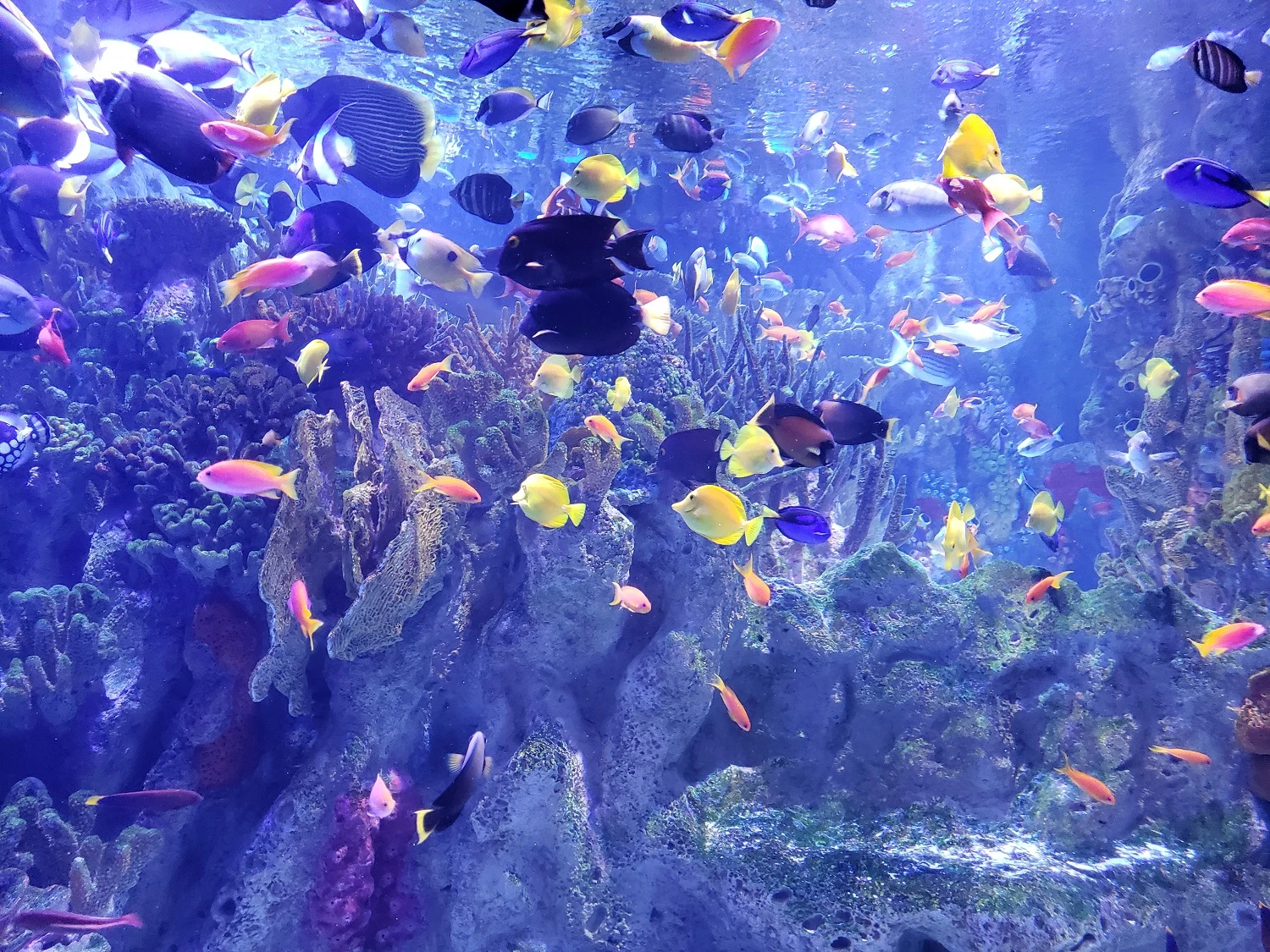 New England Aquarium
The fact that this location has received 1.3 million visitors a year anticipates how interesting it is to everyone. It has an amazing collection of fur seals, giant octopuses, green anacondas, rockhopper penguins, sea lions, weedy seadragons, countless types of fish, and several other species. Whether you go there to visit or research, make sure to use our bus rental in Boston with your travel group.
Address: 1 Central Wharf, Boston, MA 02110
Phone: (617) 973 5200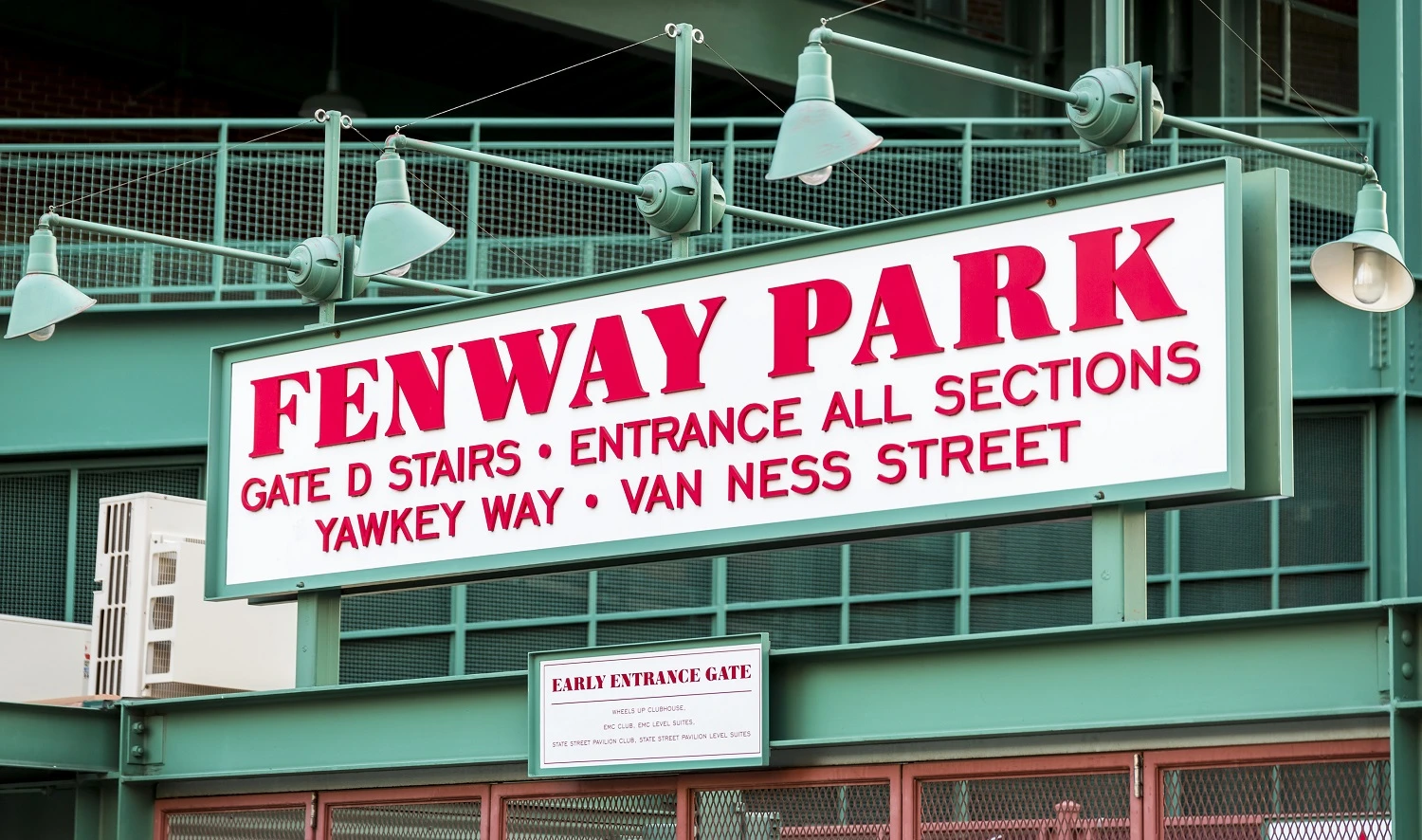 Fenway Park
While the region as a whole has an enormous importance for the entire country, this time we are talking about the stadium named after it. More specifically, the baseball stadium which has been home to the Boston Red Sox. Originally built in 1912, it is the oldest active stadium in the country's MLB. Next time you want to enjoy a match, make sure to book our charter bus rental Boston there.
Address: 4 Jersey St, Boston, MA 02215
Phone: (877) 733 7699

Boston Common
Also known as the Common, this is a public park in downtown Boston. However, it is definitely not an ordinary park: it is the oldest city park in the United States. This park forms the southern end of the Freedom Trail and has many attractions. One of them is the Frog Pond: in winter, it is home to an ice-skating rink with a skating school. Feel free to hire our charter bus in Boston to enjoy all that.
Address: 115 Boylston St, Boston, MA 02116
Phone: (617) 635 4505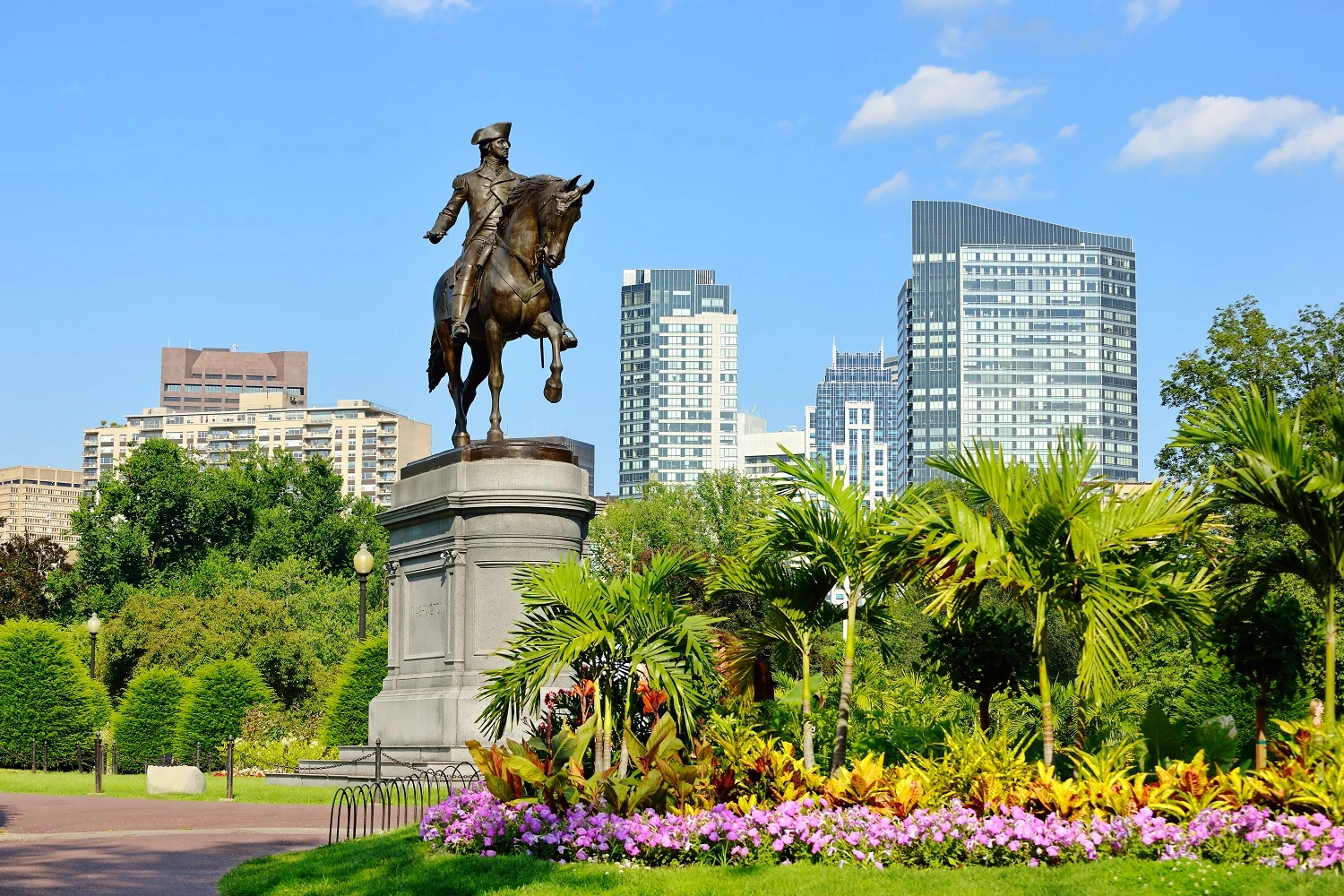 Boston Public Garden
Part of the Emerald Necklace system, this specific park is located at the heart of the city of Boston. It was the very first botanical garden built in the country and features a beautiful pond which you could contemplate for hours. It also offers the Swan Boats, an attraction that gathers many people since 1877. With our Boston charter bus rental, we will be thrilled to help you enjoy such a garden.
Address: 4 Charles St, Boston, MA 02116
Phone: (617) 635 4505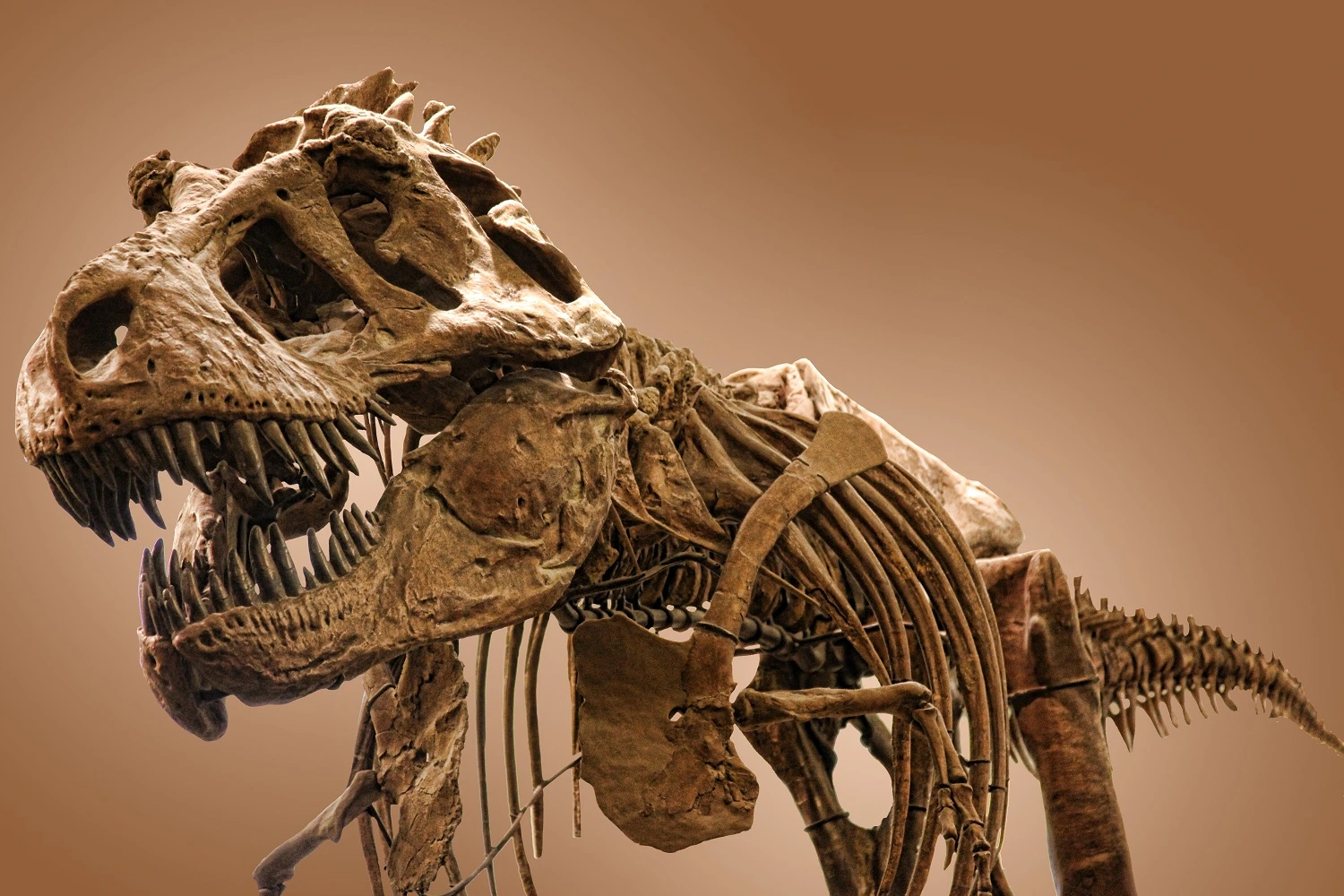 Museum of Science
The iconic location with a view of the Charles River hosts an equally iconic indoor zoo and science museum. You can contemplate over a hundred species of animals available in 700 exhibitions, not to mention the live presentations that happen every day. If natural history is something you like, it is possible to visit that museum with plenty of time to enjoy it by hiring our charter buses Boston.
Address: 1 Museum Of Science Driveway, MA 02114
Phone: (617) 723 2500
Harvard University
How to describe such an institution? The oldest of high education in the country? One of the most prestigious in the world? The alma mater of countless heads of state, Nobel laureates, members of Congress, MacArthur Fellows, Rhodes Scholars, Fulbright Scholars, and multiple other awardees? What about all that together? You can visit Harvard University with our Boston charter bus rentals.
Address: Cambridge, MA
Phone: (617) 495 1000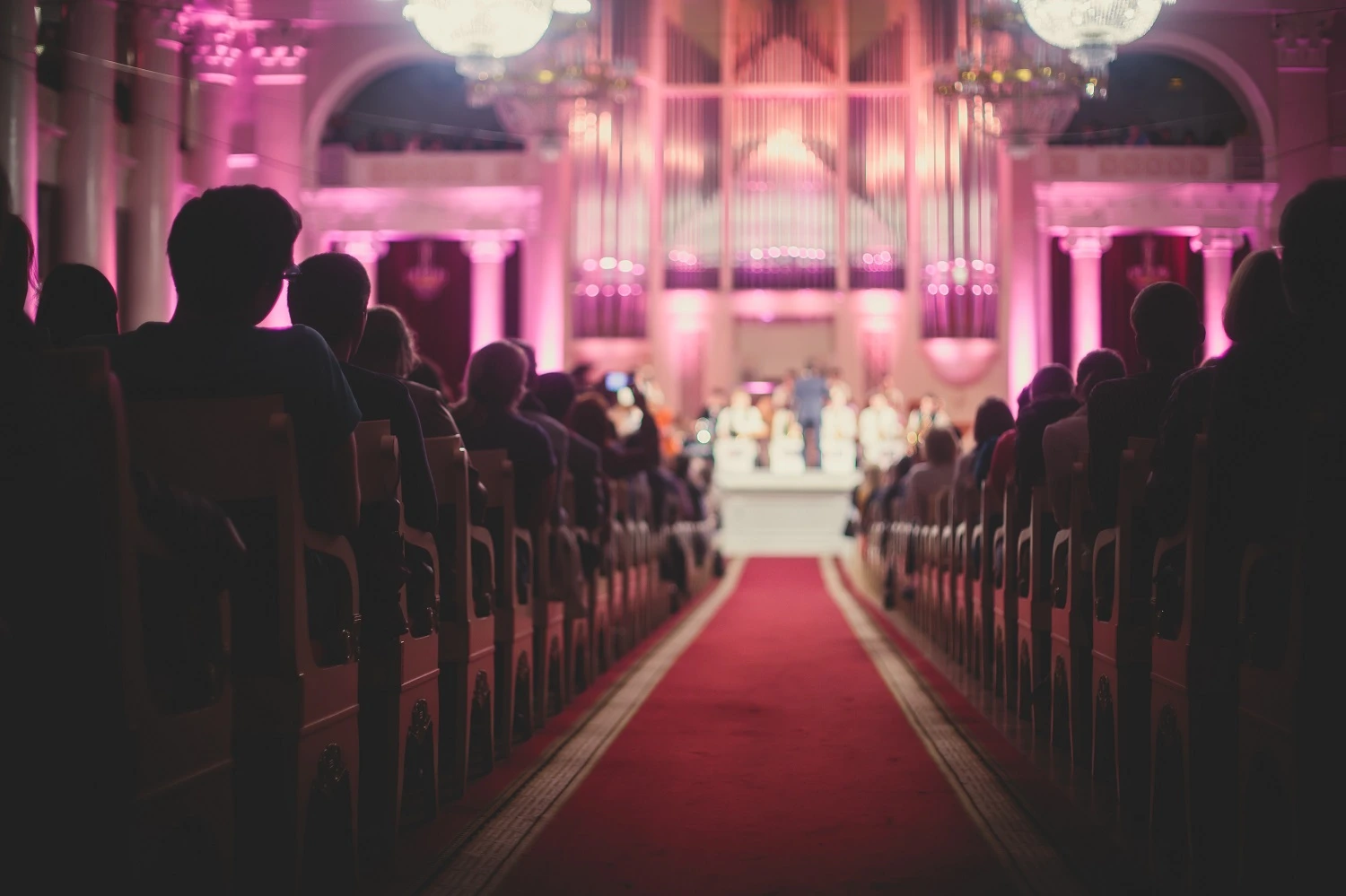 Symphony Hall
Opened in 1900, this concert Massachusetts hall accommodates 2,625 people. It has been designated a National Historic Landmark and is widely considered one of the top three concert halls in the world, not to mention the best in the country. Next time you want to enjoy the Boston Pops Orchestra or the Handel and Haydn Society, our bus rentals in Boston will offer you the best route to visit the place.
Address: 301 Massachusetts Ave, Boston, MA 02115
Phone: (888) 266 1200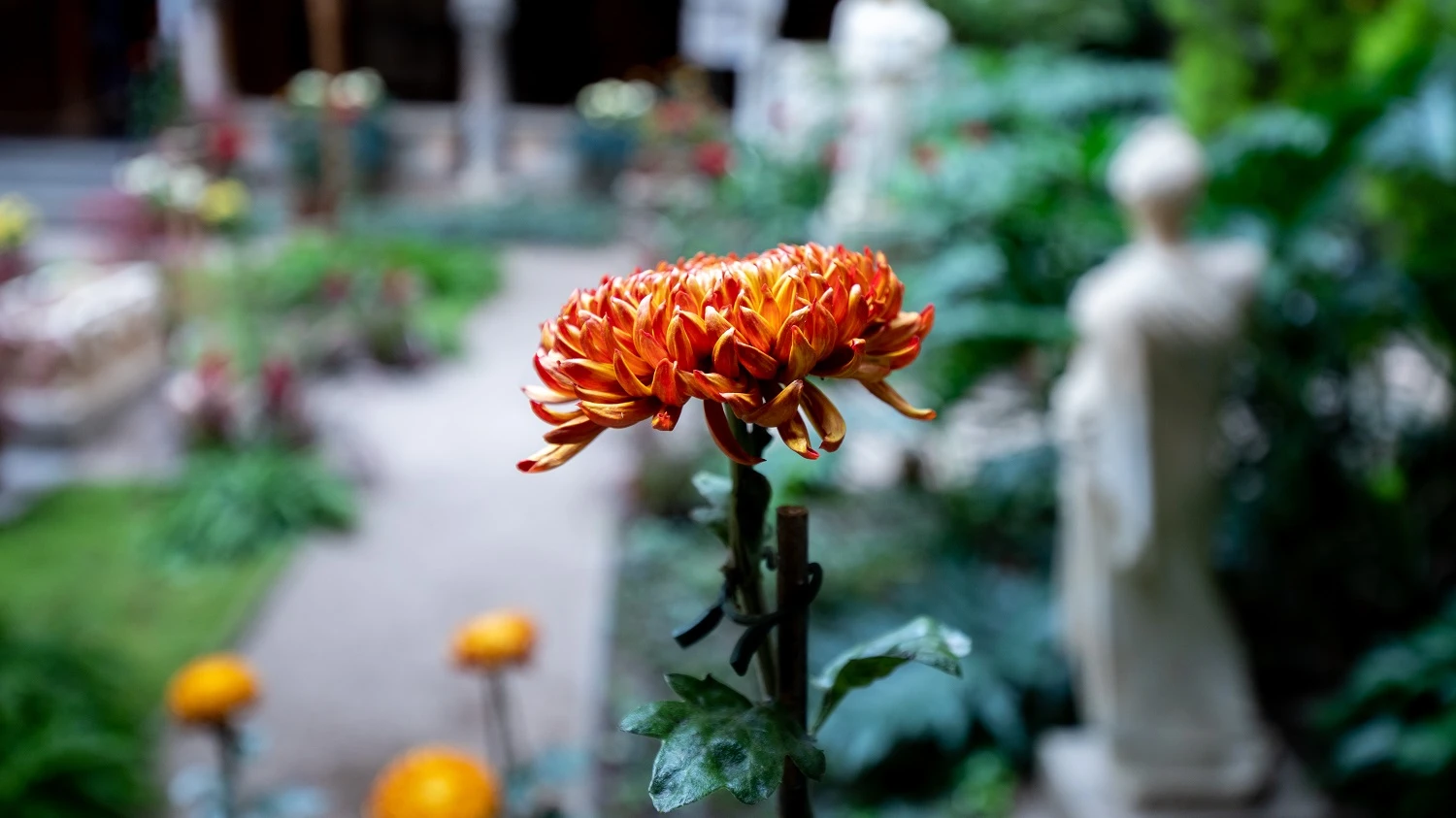 Isabella Stewart Gardner Museum
This art museum has an impressive collection of European, Asian, and American art. You can find a wide variety of paintings, tapestries, sculptures, and decorative arts selected in a way to boost the "education and enjoyment of the public forever", to quote the founder's words. In 2023, the place will turn 120 years old: it will be a great opportunity to book a bus rental in Boston and pay it a visit.
Address: 25 Evans Way, Boston, MA 02115
Phone: (617) 566 1401
Boston airport bus rentals
Since there are so many reasons why one would visit Boston, it is easy to assume that the city has visitors coming from all parts of the world. Even though its airport is crowded and busy all day long, you do not need to worry about that. Our bus rental in Boston can organize everything to pick you up from the city's airport in a very simple way. This way, we can drive you to your hotel in no time!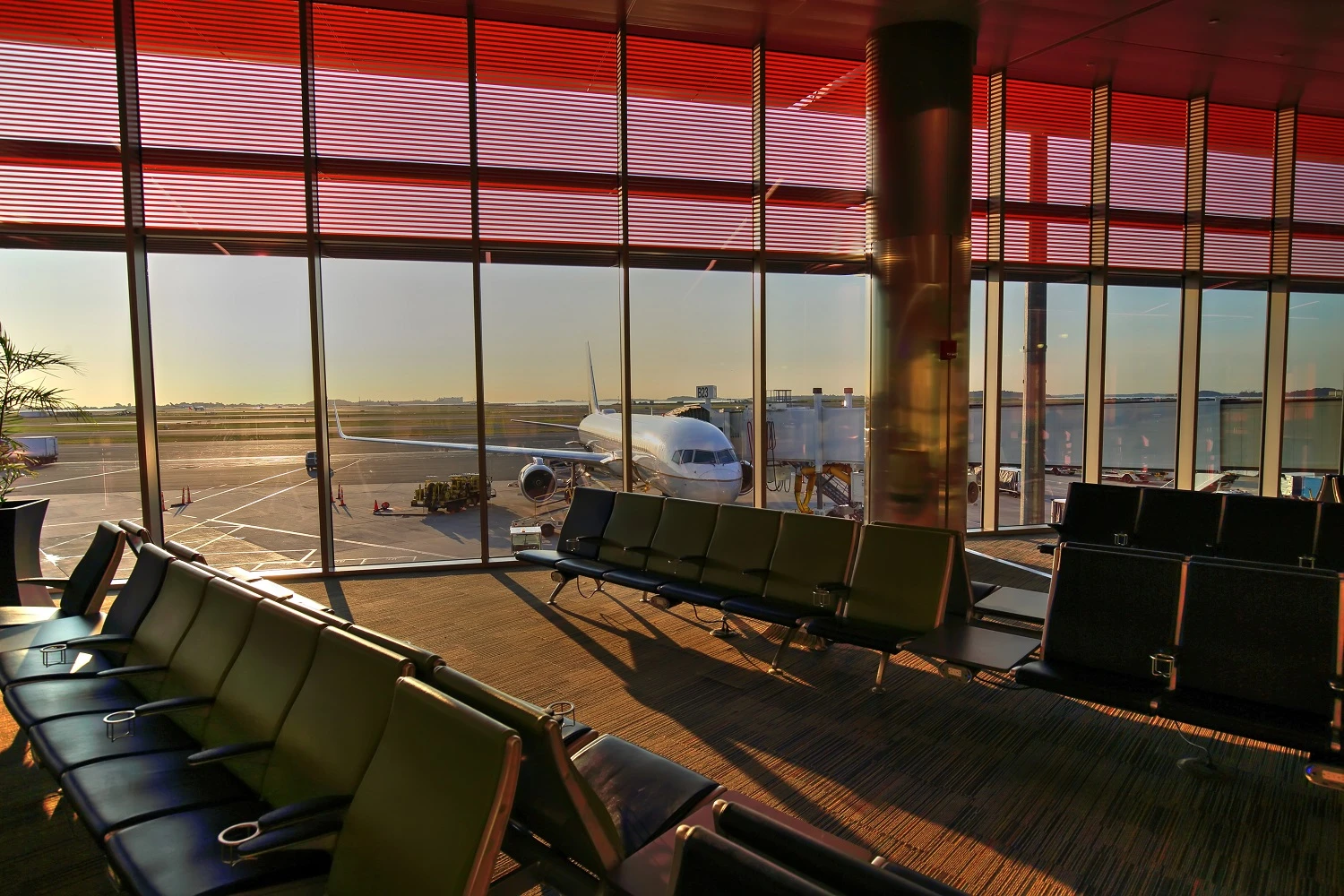 Boston Logan International Airport (BOS)
In 2023, this airport will turn 100 years old. That will happen after registering a yearly record of 42 million passengers. Informally named Logan, the largest airport in the regions of Massachusetts and New England has non-stop service destinations to many other countries, not to mention it is a hub for Delta Airlines and Cape Air. Our charter bus company in Boston has a professional driver who can easily pick you up there.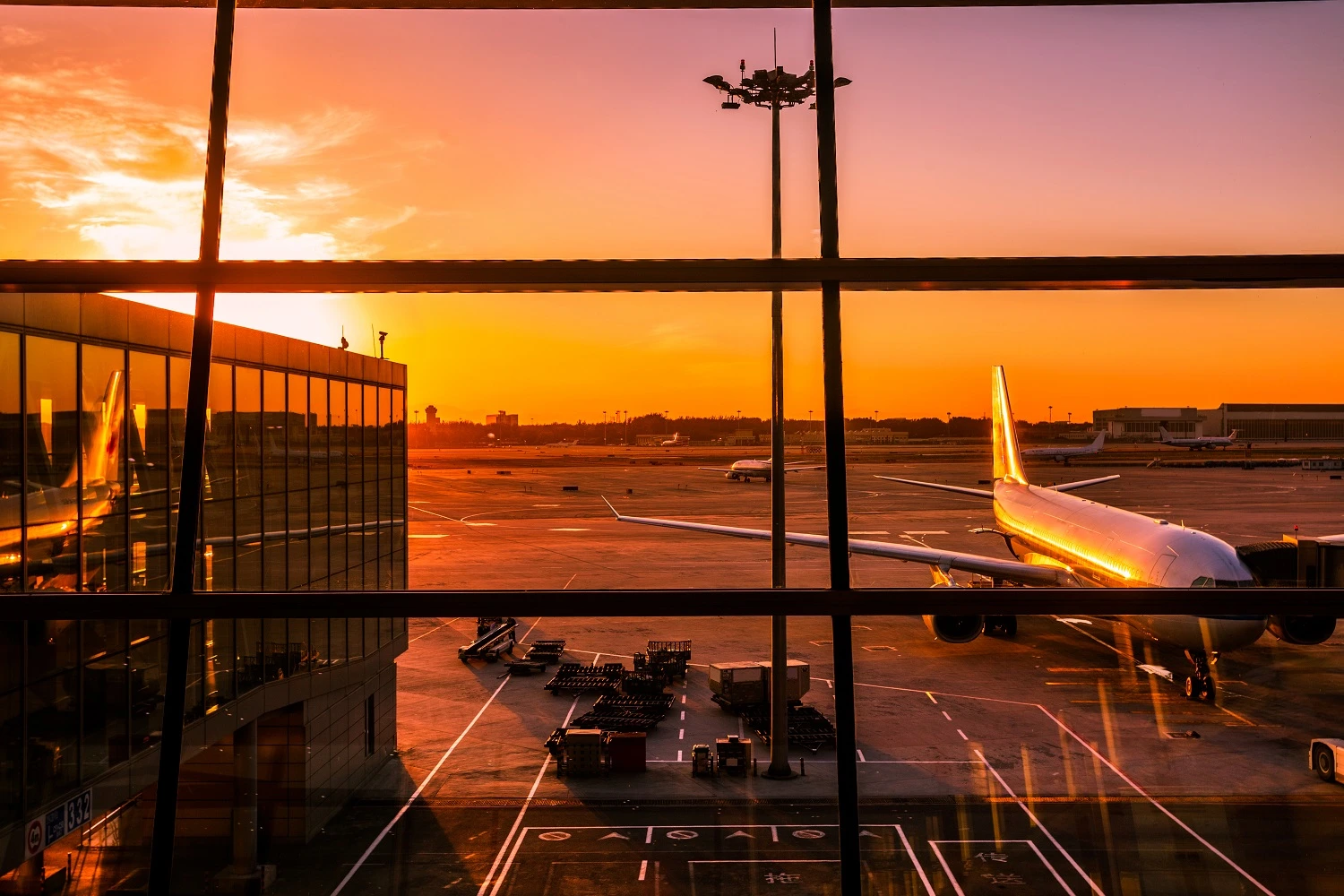 T. F. Green Airport (PVD)
While this airport is located in Rhode Island, the neighboring state, it also serves the Boston region. It was the first airport owned by the state in the USA and covers a total of 1,111 acres. It has easy access by train and bus, so it will be easy for our bus rentals Boston to pick up your travel group at that airport. Contact us today with details of your trip plan and we will offer you a service package.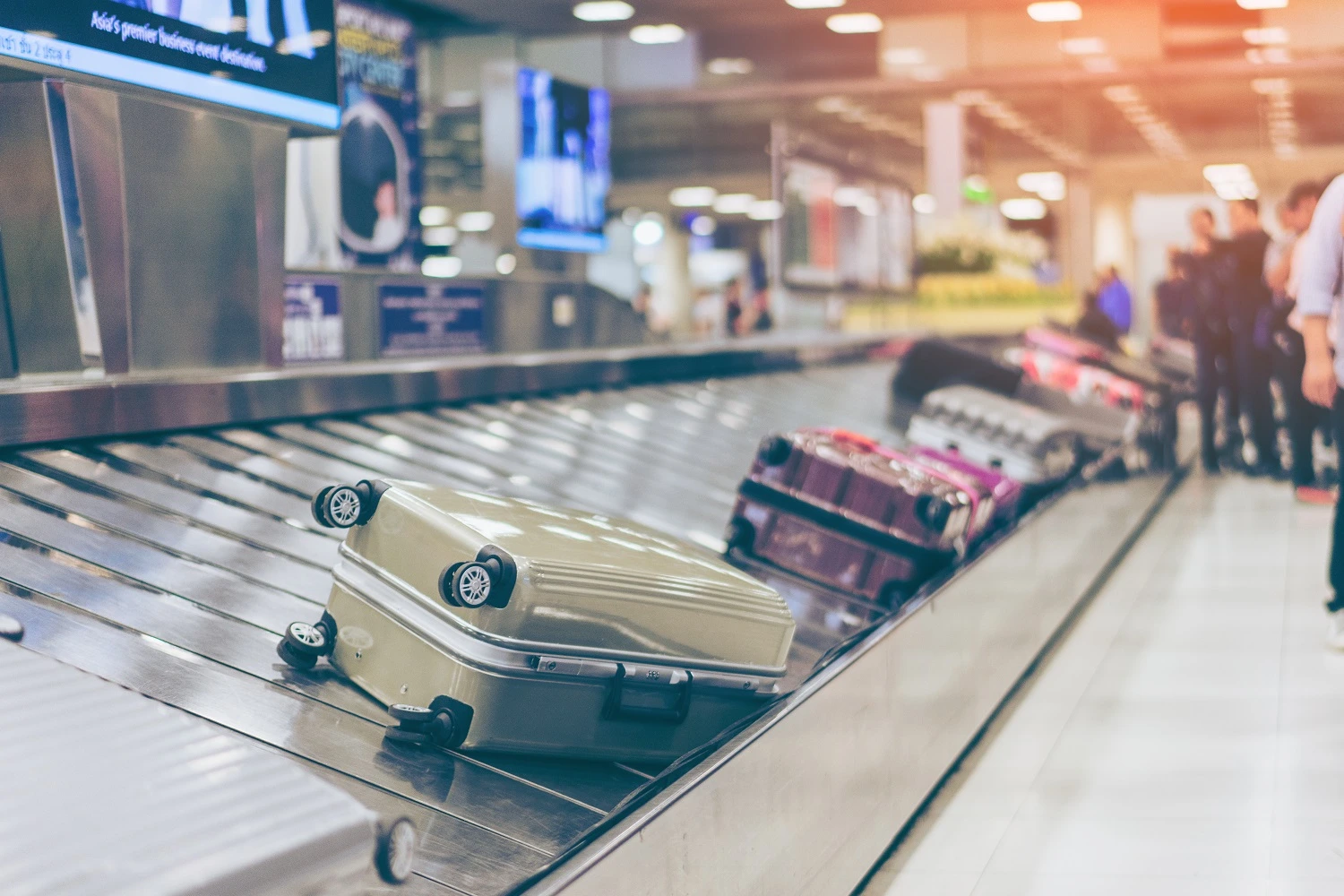 Hanscom Field (BED)
Formerly known as Laurence G. Hanscom Field, this airport is located 14 miles away from Boston. While it is dedicated to general aviation, you can also find Air Force jets using it from time to time. Besides that, this is a favorite destination for people who are training in the field of aviation. If you want to pay a visit to such an interesting place, feel free to book a charter bus Boston to go there.
Top Neighborhoods in Boston
Boston presents a unique combination of past and present. This beautiful city was important to the country back when it became independent, and now is even more important as one of its key cities in terms of higher education. You can discover all that by taking a tour through its neighborhoods, which BCS will be happy to provide with a quick and efficient charter bus Boston. Contact us today!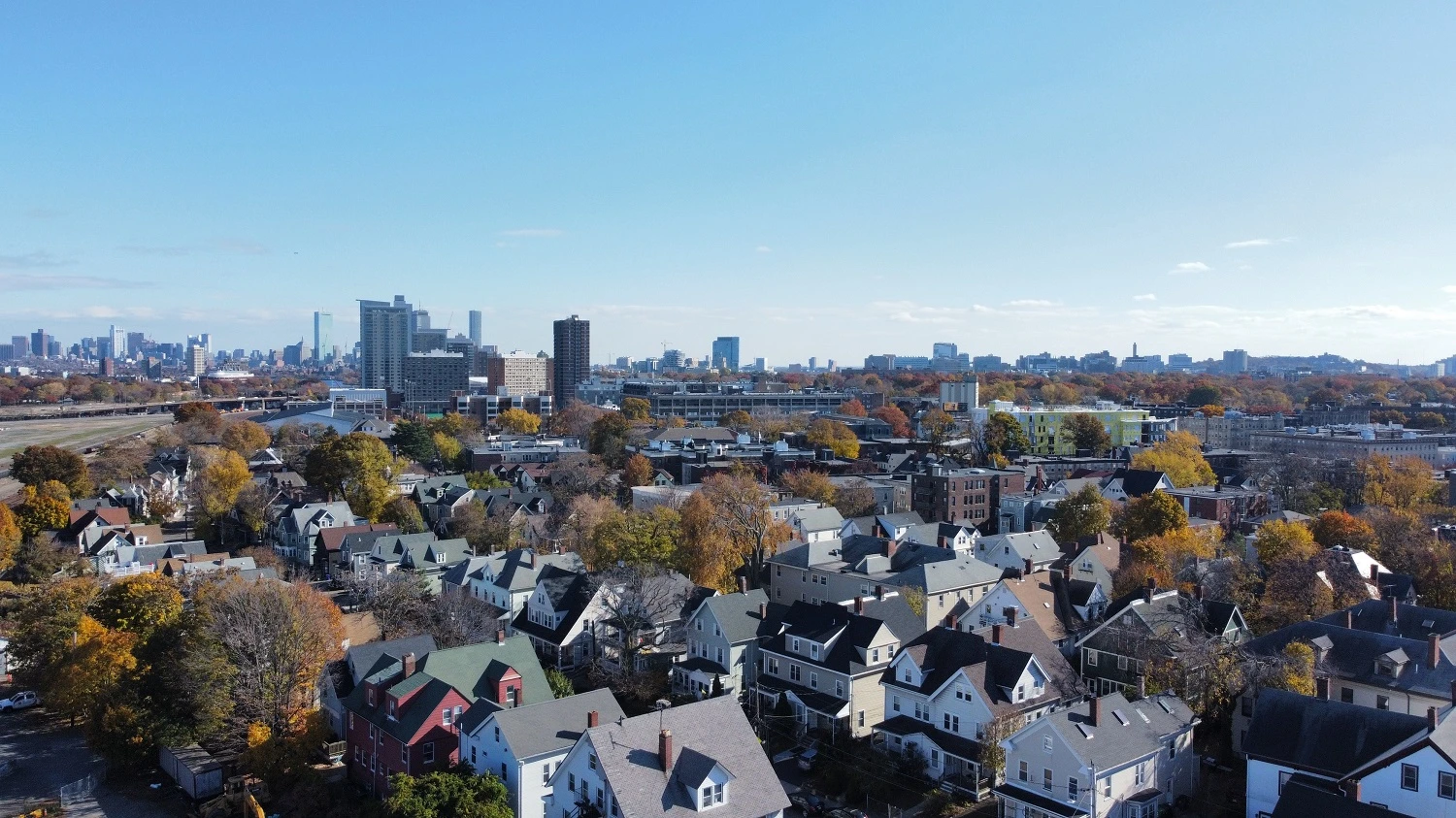 Allston charter bus
While this neighborhood has a small population, it is quite important in its region. It is often paired with Brighton when it comes to community services and is characterized by vintage buildings which feature Victorian architecture. Whether you want to take a rest from crowded cities or are looking for a possible new place to settle in, you can book a charter bus in Boston to visit the Allston region.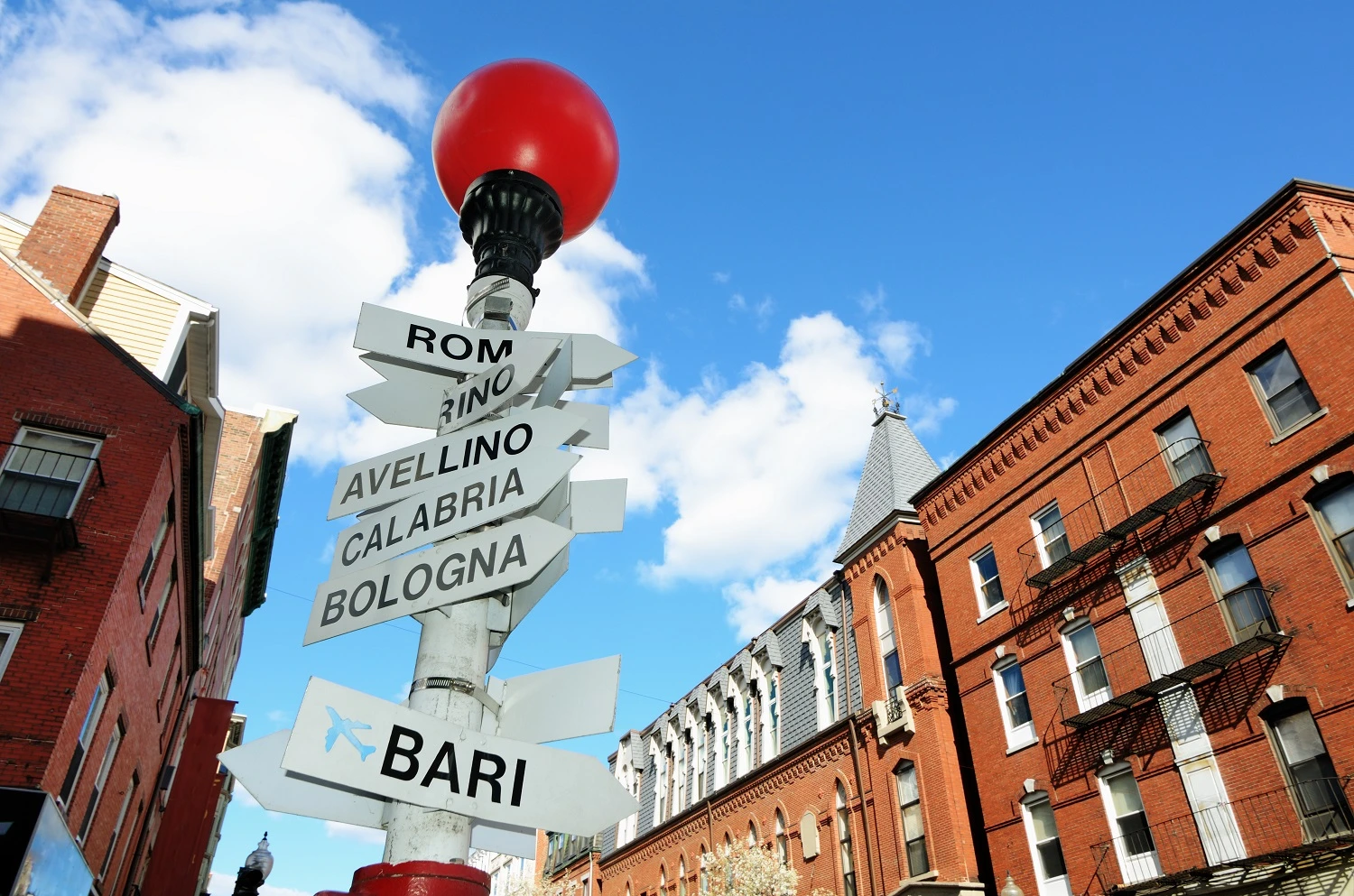 North End bus rentals
If you appreciate history, you are in for a treat. This is the city's oldest community, which was first inhabited by European immigrants in the early 17th century. While it is a small region, it is filled with culture especially from Italy, since many of its residents descend from them. If you fancy eating fine Italian food, have our bus charter Boston include this region in your destinations for a nice city tour.
Beacon Hill mini bus rental
This historic neighborhood is famous for the fact that it houses the state government. That means it features many buildings with vintage architecture, brick sidewalks, and even gaslit streets. Besides, it is considered one of the most desirable regions to live in the entire city. If you want to enjoy what it has to offer, our charter bus rental Boston can offer a beautiful city tour focused on that region.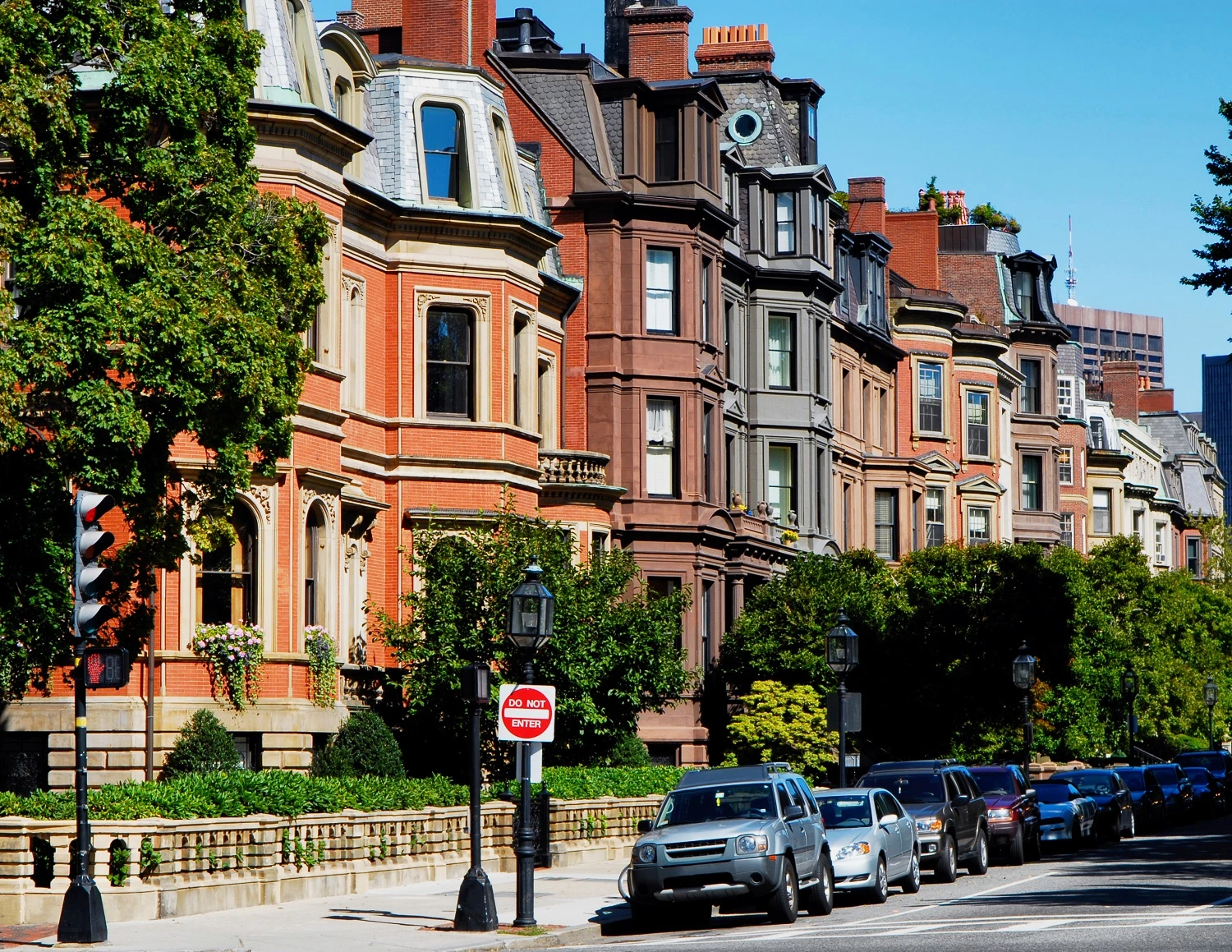 Back Bay charter bus rentals
Originally built in the late 19th century to meet housing demand, this region quickly became another interesting district for tourism in Boston. The rows of houses in Victorian browstone are certainly a beautiful view for those who appreciate classic architecture. We can give you a comprehensive city tour once you book your charter bus in Boston – we are certain that your travel group will enjoy it!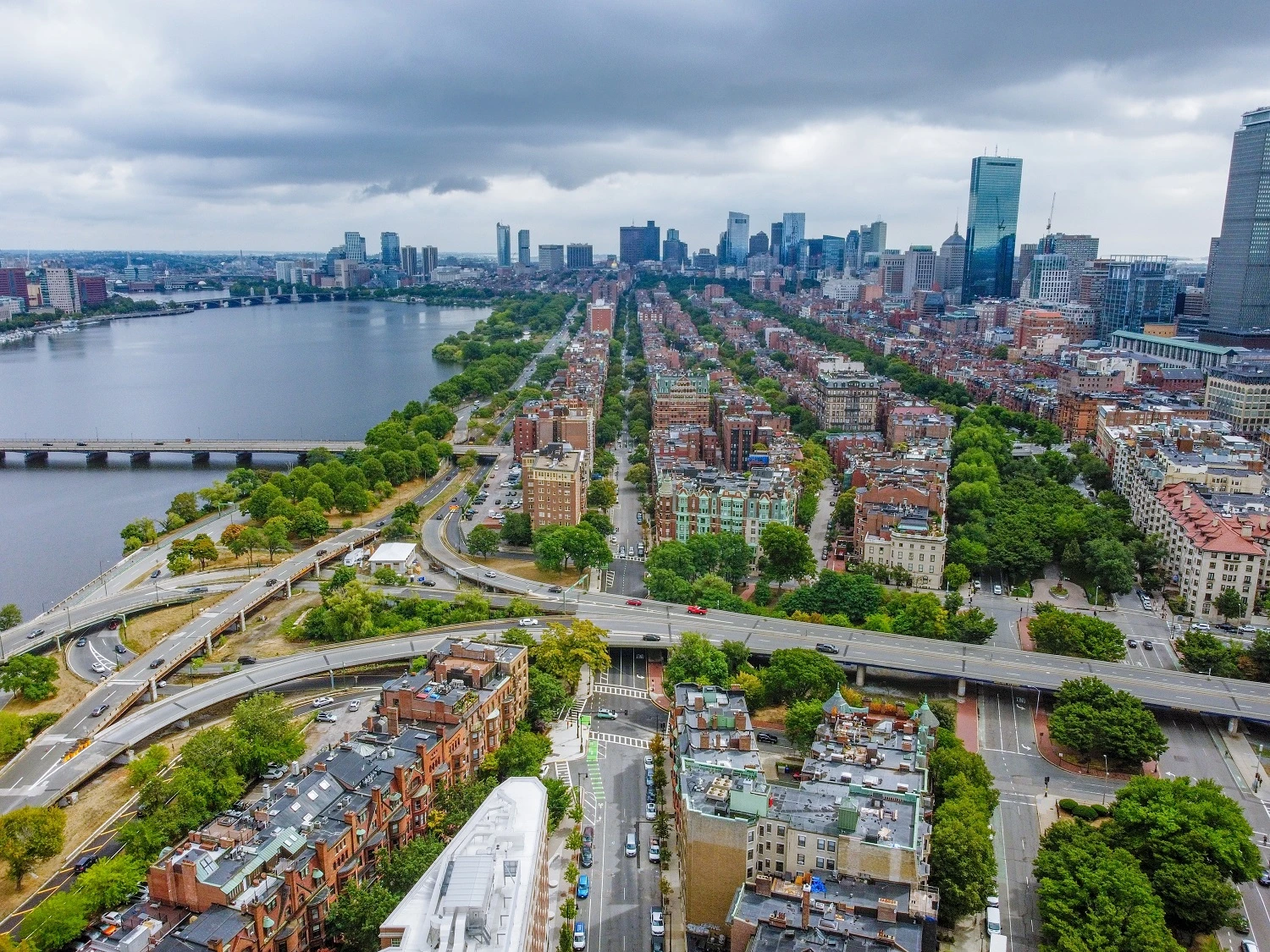 Fenway Kenmore mini coach rental
This region is composed by several different sections and is the house of over 40,000 inhabitants. It features many streets named after Scottish cities inspired by Robert Burns's literary works, which is an unexpected attraction. If you want to visit this region and contemplate everything in detail, BCS can assist you with that. All you have to do is book a bus charter Boston with us and enjoy Fenway!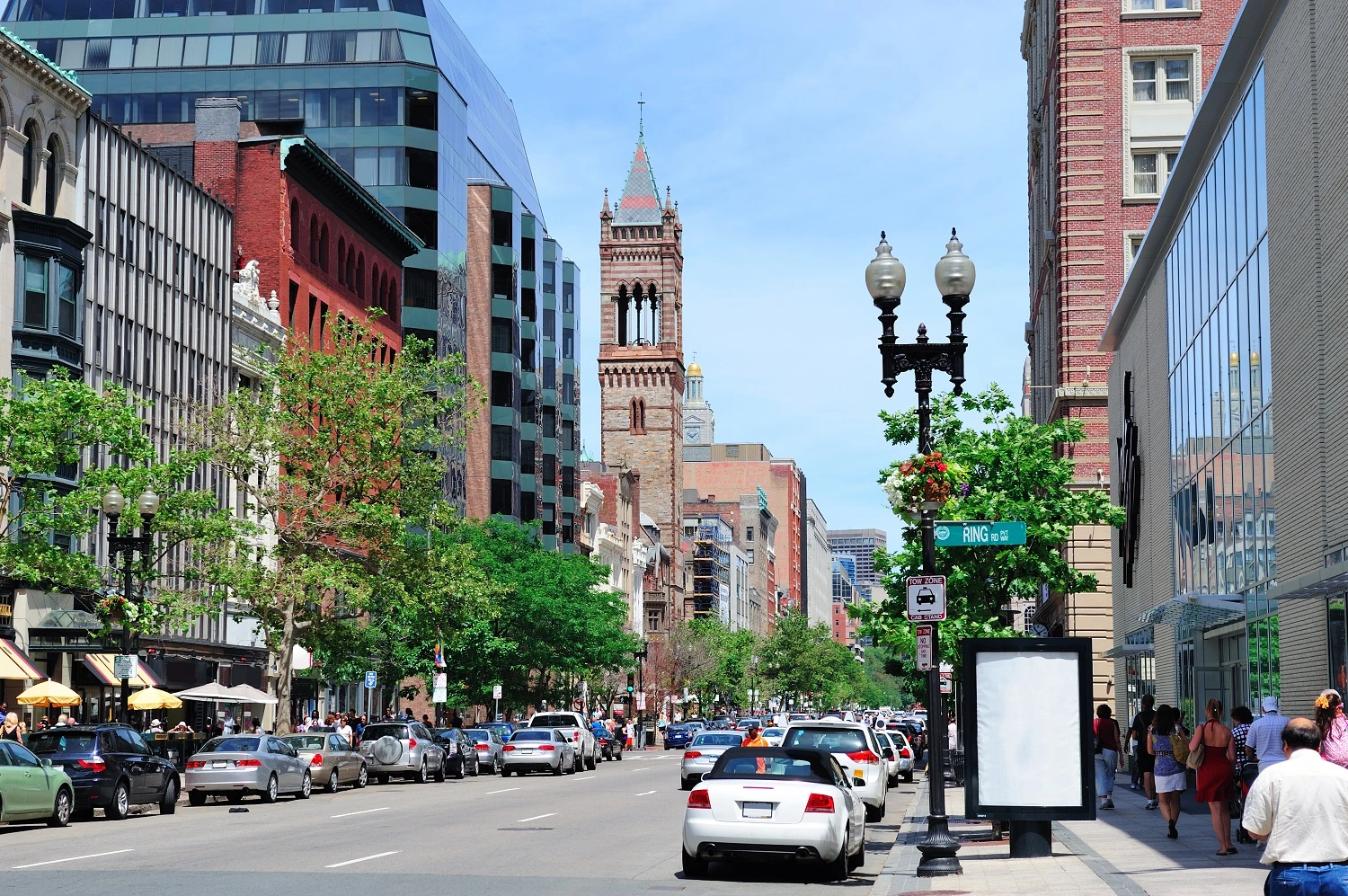 South Boston minibus rental
Informally known as Southie, this region is densely populated and has undergone several changes since the early 1800s in order to accommodate its new inhabitants. From its origins as a farmland, it has become an Irish Catholic community, but has changed to a more modern environment recently due to the influx of millennials. Our bus rental Boston can give you a comprehensive city tour there.
Call today
to rent a bus in Boston
You are one step away from making magic happen. Feel free to call us or email us: once we receive the details of what you need, we can plan a service package to adapt our Boston bus rental to you.