San Diego


Charter Bus Rental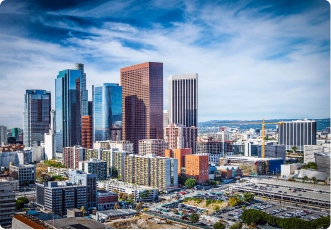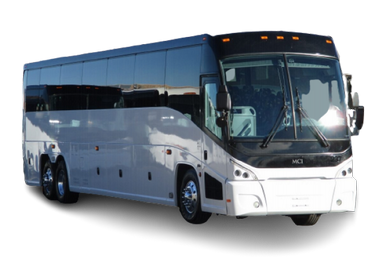 One of the most festive cities in the entire country has attractions for everyone. A huge county fair for people who want to be among big crowds, a quiet and elegant cove with a beach for those who appreciate peace and quietness, a specific event for comic books and pop culture, and much more. Talk to our reservation specialist today: we can plan the best San Diego tour bus to help you enjoy such a beautiful city.
Well-known companies trust us
It is easy to book a bus in San Diego
1
Fill our online request form
You can call us, email us, whatever you prefer. Once you do that, tell us what you want in your San Diego bus rental. This way, we can do our best.
2
Complete your purchase
Once we offer our estimate, you will have our word on it. There will be no surprises; all you have to do is wait for when your San Diego group trip starts!
3
Enjoy your trip and trust us!
While we want you to have fun, keep in mind that we offer full support as well. We have a 24/7 line ready to assist you with everything you need.
The best charter busses San Diego
We become better and better at what we do over time because we know how to apply feedback from our customers. Our bus rental San Diego is trusted by countless clients of all types, whether big or small groups, and for personal or professional trips. Every new trip becomes an opportunity for us to learn and identify new ways to provide you with an even better transportation service by bus.
Check out also Charter Bus Rental in other our top destinations: New York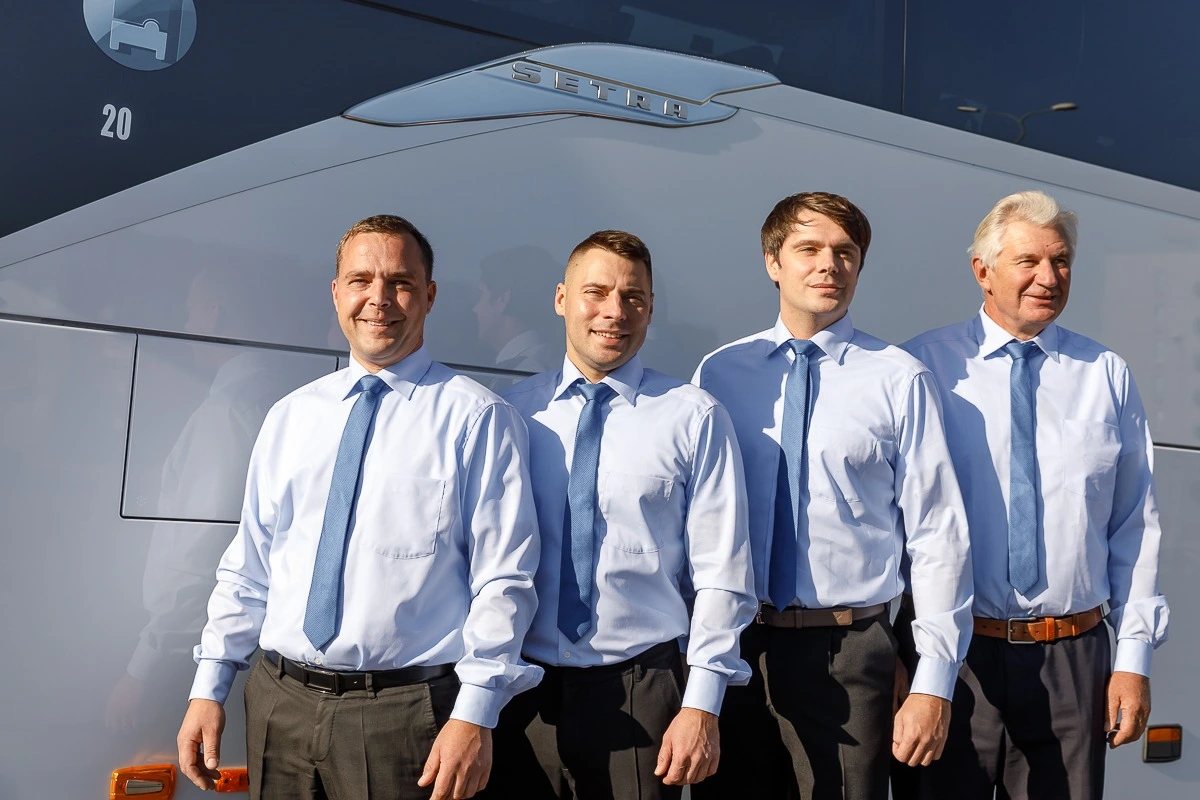 San Diego charter buses
BCS can provide you with the best service whether you are attending corporate events in San Diego or if you want to enjoy everything it has to offer. Our bus rental San Diego offers modern vehicles with equipment such as an onboard wifi, entertainment system, and air conditioning. Those characteristics make it better than even private car use, but there is much more to consider:
Why should I rent a bus in San Diego
The years of experience that BCS has accumulated in the USA and in Europe enable us to anticipate any possible issues with our charter rental San Diego. This way, we can activate all the resources at our disposal to deal with them as quickly as possible. However, there are many other reasons as well. They are our pride and joy; we are going to explain them all so you can feel even more confident about hiring us.
Always the best vehicles
Small cabins and constant vibration are things of the past (or trains). Our San Diego charter bus uses only the finest vehicles in the market.
Experienced drivers
We want you to see traffic jams only on movies. When you are in the city, our staff will make your charter bus rental San Diego quick and efficient.
Service made to measure
You describe everything you need, and we make it happen. Why should your San Diego charter bus be any more complicated than that?
Countless business partners
While we cannot stop problems from happening, we can work to solve them. By "we", we mean a whole network who is always ready to help.
Reduced emissions
Our charter busses San Diego emit less carbon dioxide per person than private cars, airplanes, or trains. That is our pride and joy.
24/7 telephone line
Always ready to listen to you and quickly find the best way to help during your private tour. Not that you will ever need to use it, of course.
Minibus rental San Diego
Everything in our service is said from experience. We have worked in this segment for years, so we have accumulated all the necessary resources to provide you with world-class service. Then again, we are always interested in finding new ways to make our minibus rental with driver San Diego better and more efficient. We strive to allow you and your travel group to enjoy yourselves to the fullest!
The following are only some of the characteristics that make BCS a true reference in the industry of charter bus companies for group transportation. The bus rental with professional driver San Diego we provide is innovative but, at the same time, ticks all the boxes of excellent customer service. We do our very best to make our rental service an environment where you can sit back and relax: everything else is taken care of by BCS.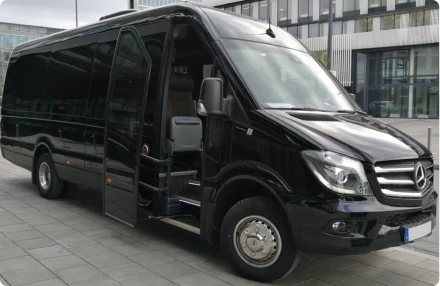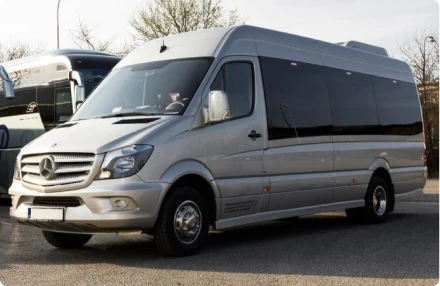 Luxury minibus rental San Diego with BCS
01
Comfort
Our vehicles can provide you with comfortable and spacious transportation in San Diego. Your travel group will have the best time even before they reach the destination. Our upscale fleet of vehicles make sure that you will stay in top shape from beginning to end. That is very important because we want you to enjoy your trip to the fullest, whether it is for business or for pleasure. To BCS, that is the most expressive sign clients can show to inform us we have done a good job.
02
Reliability
BCS has been active for over ten years. We have become a reference in the transportation field because we not only provide a good private bus rental San Diego, but also see each completed trip as an opportunity to analyze our work and identify where we can perform even better. That is why we offer extra resources like the 24/7 hotline, which is a permanent resource you can access whenever it is necessary to contact us. When traveling with us, we want you to have no worries whatsoever.
03
Safety
Last but not least, BCS makes sure to transport its drivers and its clients with top protection. All our buses go through scheduled inspections as part of a rigorous maintenance program. That is our way to ensure that they will always be in proper conditions to travel. Parallel to that, all our drivers are hired after undergoing a strict selection process in which we analyze their full work history, qualifications, and their capability to comply with the principles for which BCS stands.
Frequently asked questions about San Diego bus rentals
For trips done from May to October, we recommend booking up to two months in advance. For trips done from November to April, it is easier for BCS to book your charter bus rental Philadelphia even if you contact us on a short notice.
Then again, we encourage you to contact us in all cases. We will always be glad to try and book your trip. Since our services are highly flexible, we could work around by offering alternative packages to execute what you need despite providing the service on a short notice.
First of all, we will send you the driver's name and mobile number on the evening prior to your service. If you cannot reach them before or during the trip, you can always use our 24/7 hotline to ask for assistance: you can call +1 814 300 8650 and we will help you.
In general, we recommend your travel group takes a medium suitcase (27 x 18.5 x 14 inches) plus a laptop bag or a small backpack (18 x 13 x 7 inches) per person. If you are not sure that the group's luggage will fit in the charter bus rental, you can ask to speak with our travel advisor.
Then again, we can always do our best to accommodate special needs. If your group transportation comes with more luggage items, like a group of musicians with equipment, or luggage with special sizes, like a ski team, all you need to do is inform us of that in detail beforehand
It depends on you, actually, because our bus charter San Diego is designed to be flexible. However, there are specific cases which we can explain better with the following items:
On airport orders, you will meet your driver at the arrivals hall. The driver will be waiting for you with your name on a pick-up sign. We can write anything you prefer on that sign, such as your company's logo or the group leader's name.
When the pick-up location is a port or a train station, you will meet your driver at the nearest possible meeting point. We will inform you of that exact point beforehand, of course, on the order confirmation.
When you request the driver to pick you up at your accommodation, the driver of your private charter bus rental will be outside of the building.
Once we confirm the charter bus rental reservation you have made, we will send you an invoice for payment. You can use bank transfer, credit card, or PayPal.
Our agency is proud to work with a variety of clients. For example, we may collaborate with travel agencies by catering to their tourism packages as much as possible. Our experience is also useful to assist with corporate events, since the company itself is usually making such plans for the first time. Parallel to that, BCS has also worked with MICE Travel companies, concierge services and limousine services. 
Parallel to that, BCS has also worked with MICE Travel companies, concierge services and limousine services.
In short, we are ready to cooperate with both experienced and first-time clients. We do not limit ourselves to driving people from A to B in our San Diego charter bus; we have the experience and the resources to assist you in many points of your group transportation plans. 
How can I use a San Diego bus rental?
We are so confident about our services because we have accumulated years of experience in this field. Our bus charter San Diego has earned the trust of countless personal and professional clients. Every new trip encourages our team to analyze what we could do better so we can always perform a great job. Those are only some of the reasons why BCS has become a reference in the private bus rental segment.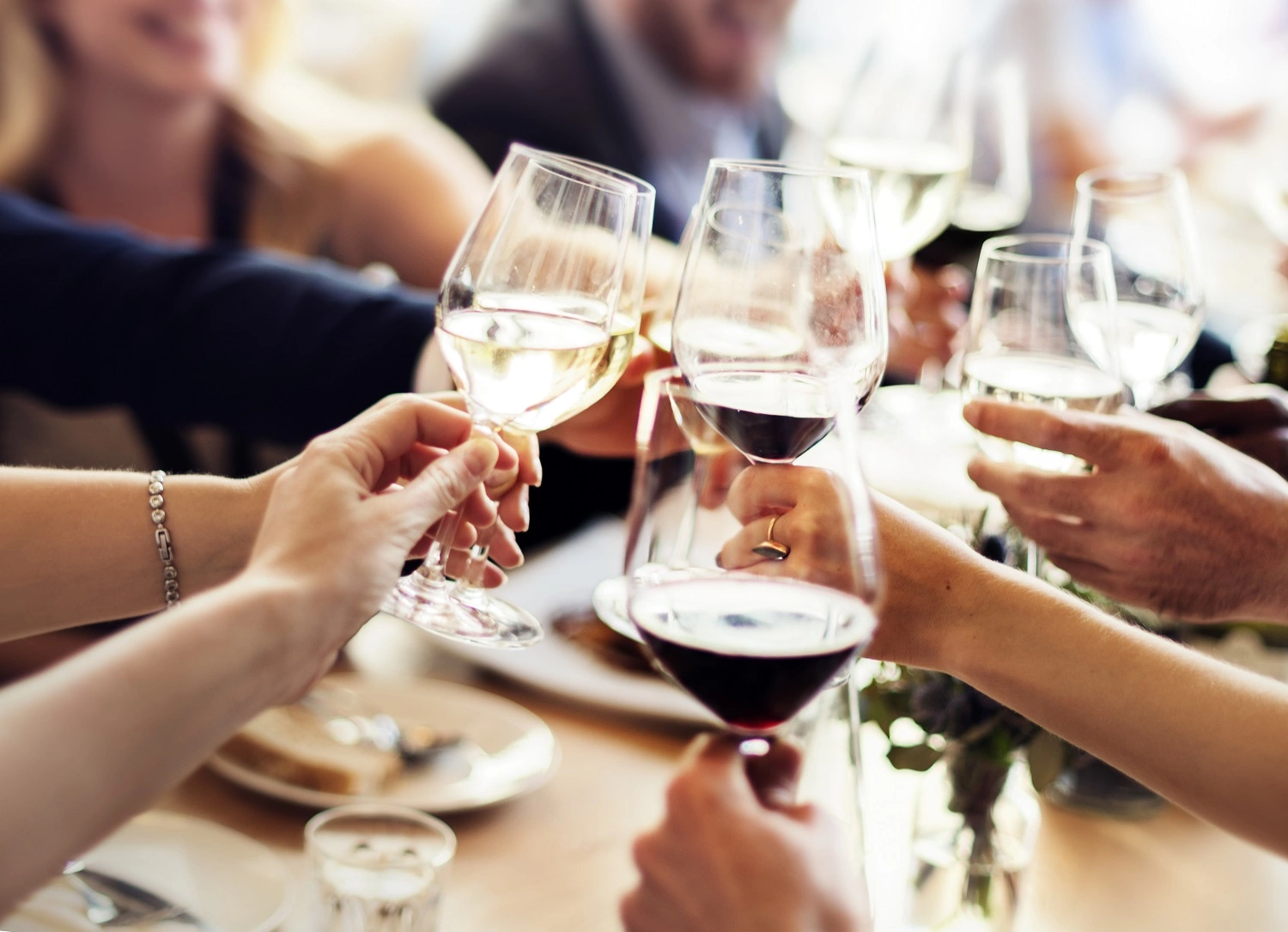 Corporate bus rentals in San Diego
If you need to transport professionals to a corporate event, feel free to hire our bus charter San Diego. We are ready to organize complex plans to gather them all from their hotels and drive them to the venue in a timely manner.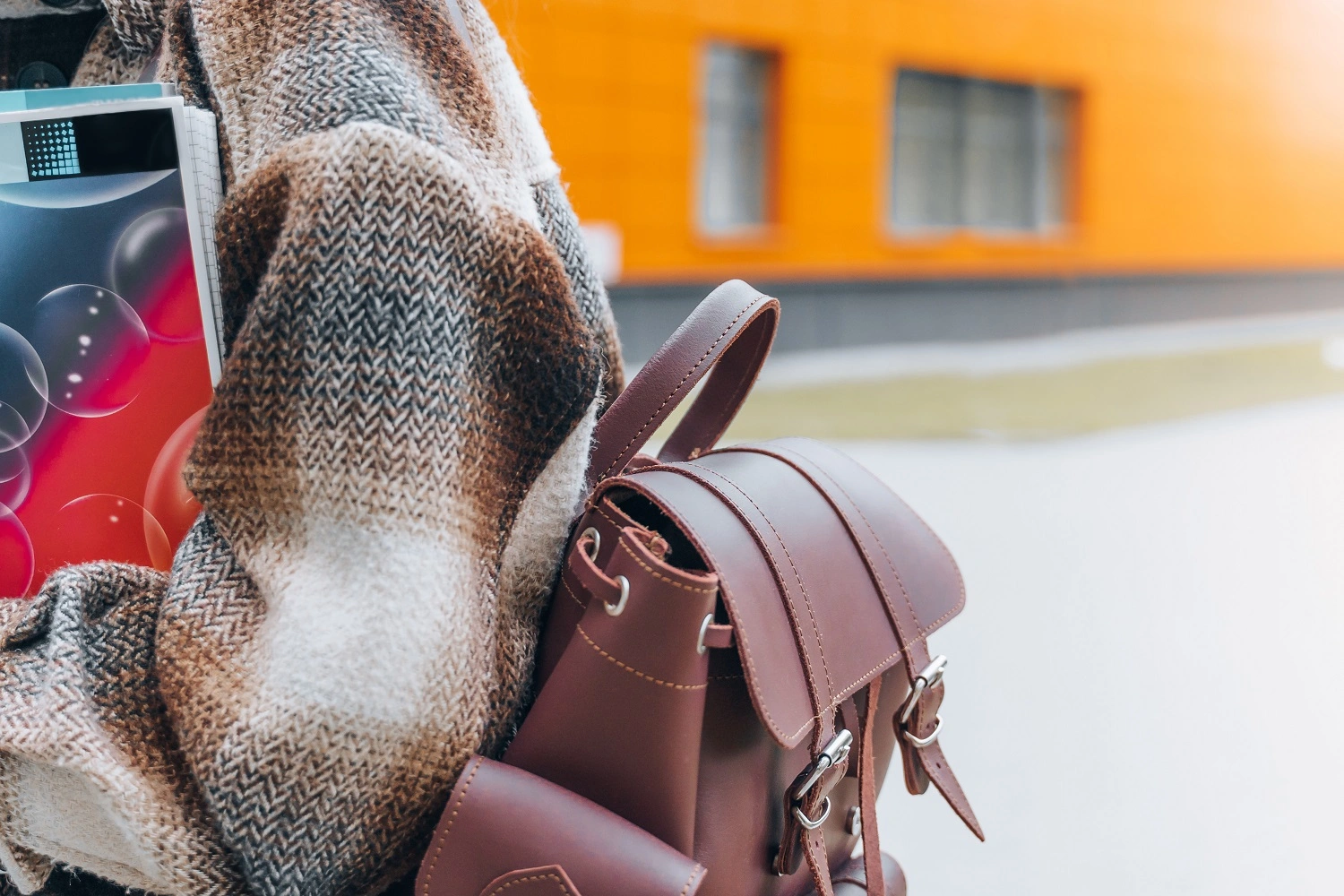 Student bus rentals in San Diego
Our San Diego bus rentals are the best option to have your students visit new locations. We prepare everything to spare you from the hassle of arranging transportation. We can make your day easier!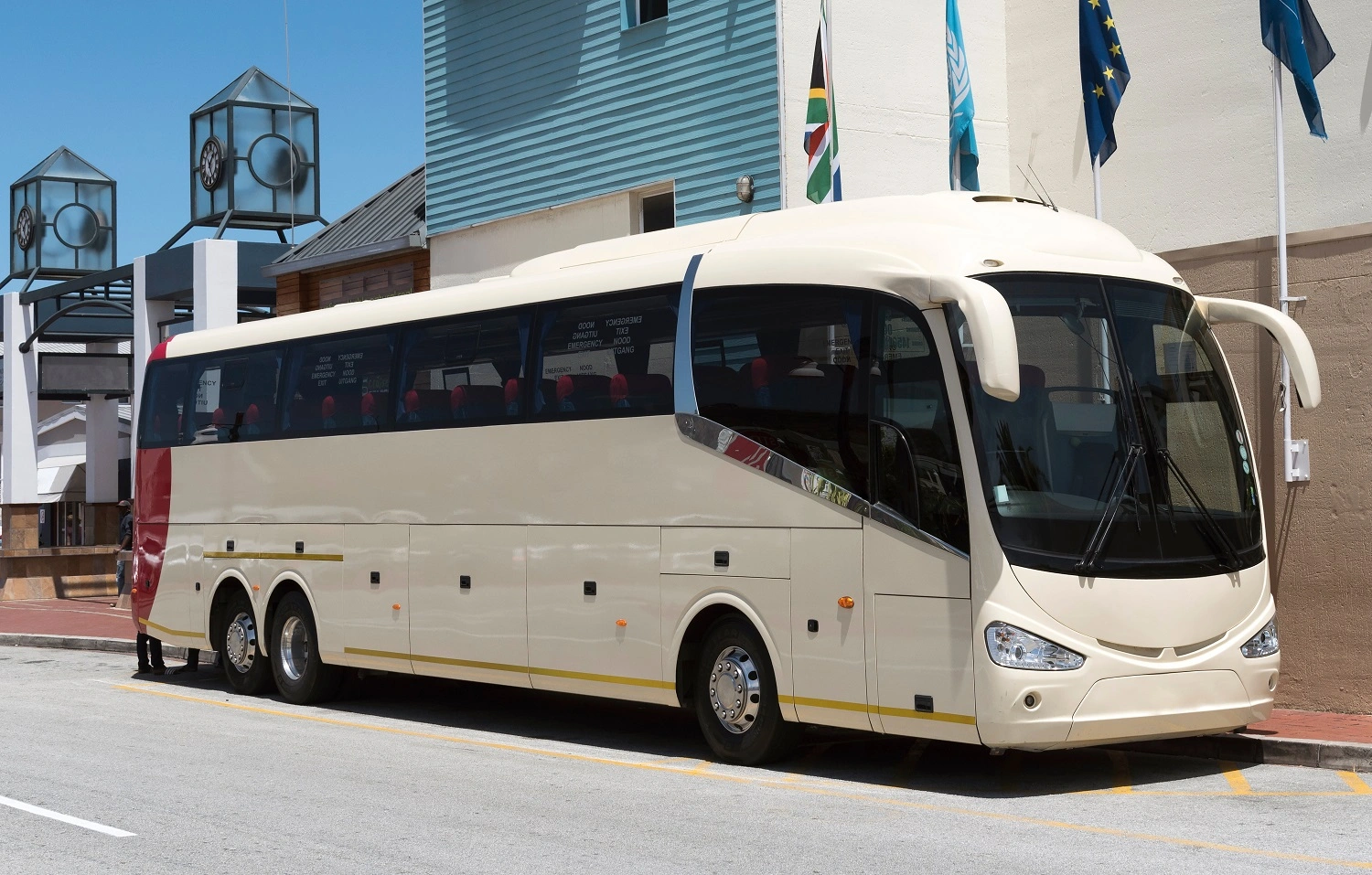 Custom charter busses San Diego
In case none of the other options suits your needs, there is no need to worry. BCS's San Diego charter bus rental is completely adaptable to your specifications. All you need is to inform us of them all.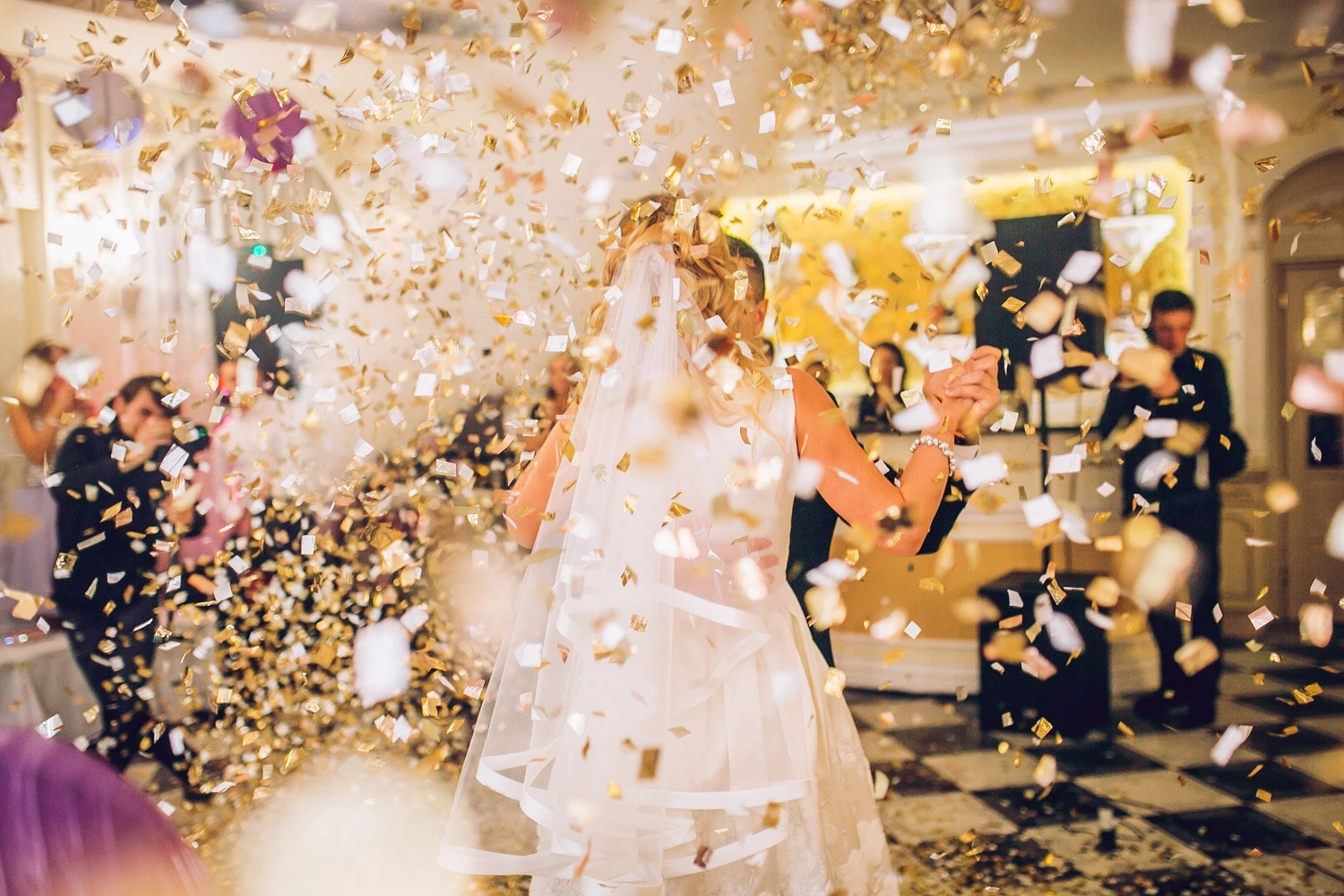 Wedding charter buses San Diego
When you are planning a wedding ceremony, you need everything to happen perfectly. BCS can make that happen in terms of transportation. Our minibus rental San Diego can drive everyone to the venue on time.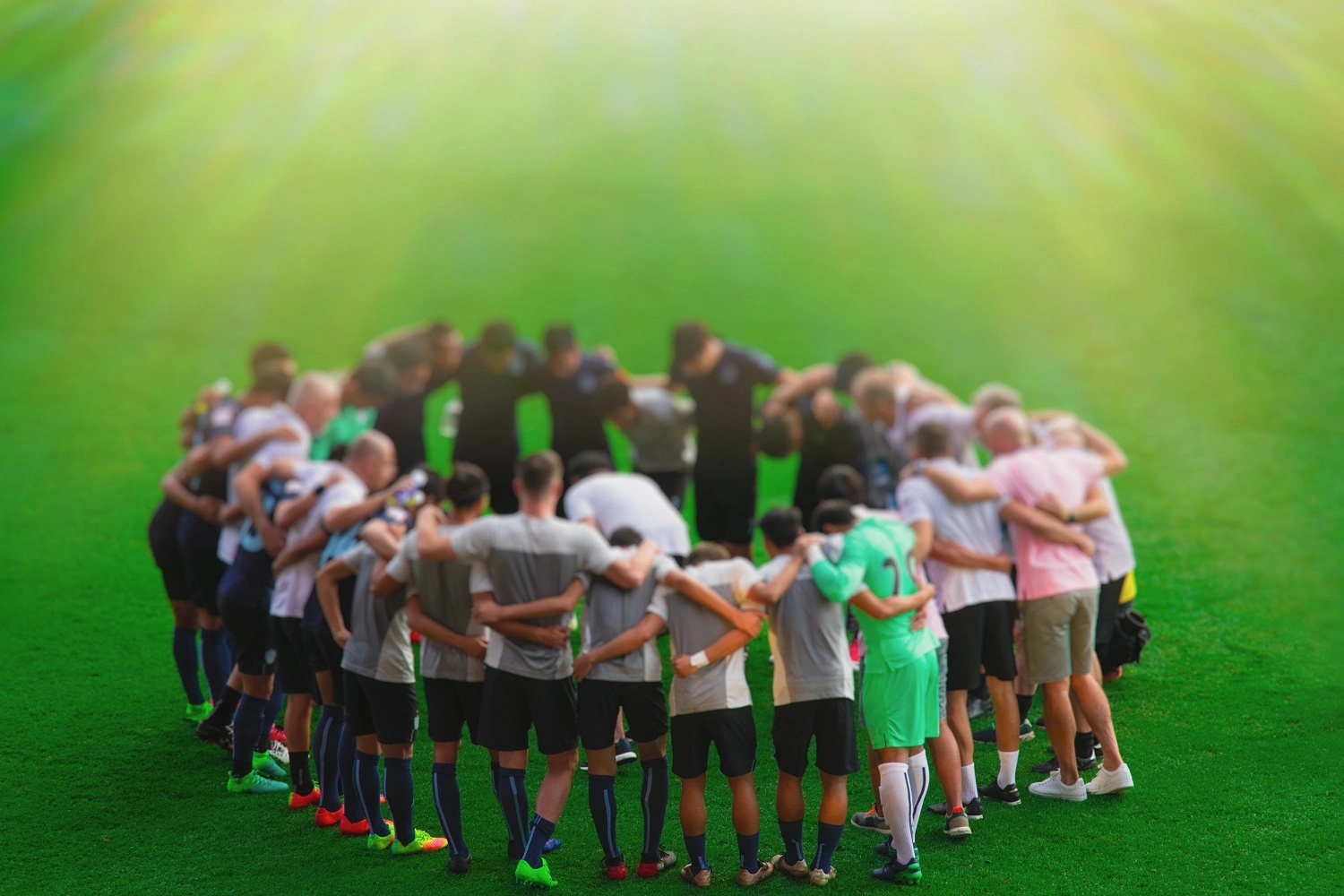 Sports bus rental San Diego
Whether you want to watch a game with a whole group of fans, or you coordinate a sports team, trust us to have everyone reach the stadium in a timely manner. Our charter rental San Diego can also arrange extra room for their equipment.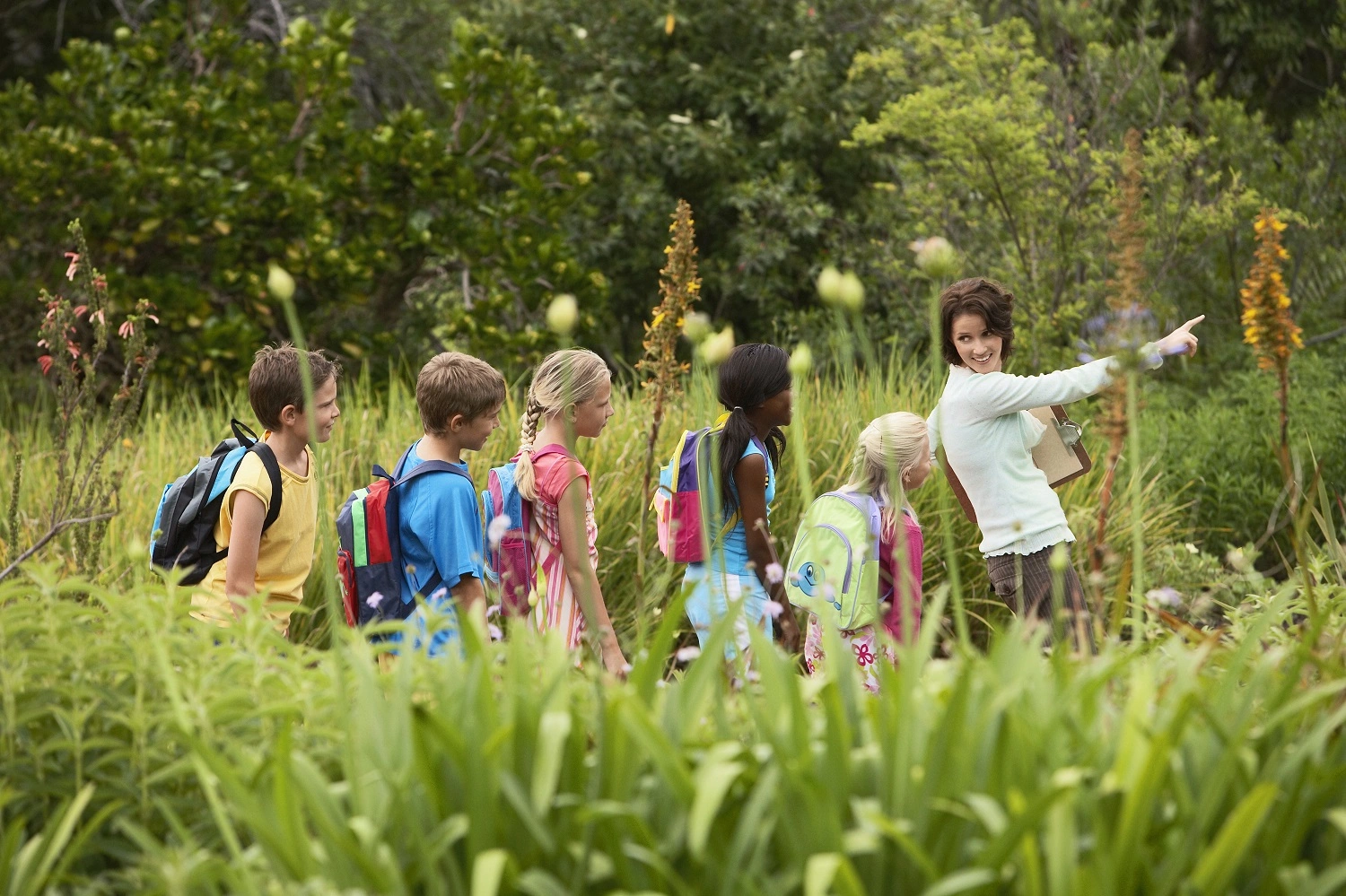 Field trip San Diego charter bus rentals
Our bus rental in San Diego makes it easy for your group to visit specific locations, whether for work or education. All you have to do is inform us where they need to be, and we will make it happen!
Call today to book
a bus in San Diego
Or fill our online request form, whatever is easier for you. All we need is a detailed requirement of what you need, so we can provide you with the best charter bus driver for your bus rental San Diego.
Top events in San Diego
Such a festive city has a wide selection of events especially aimed at pop culture. Whether you want to read the latest comic book, enjoy new and classic music hits, or enjoy some corn dogs while riding the Ferris wheel, San Diego has you covered. Contact us today and we will be happy to help you plan event transportation for all those events. Our bus rental San Diego can be adapted to any private group tours.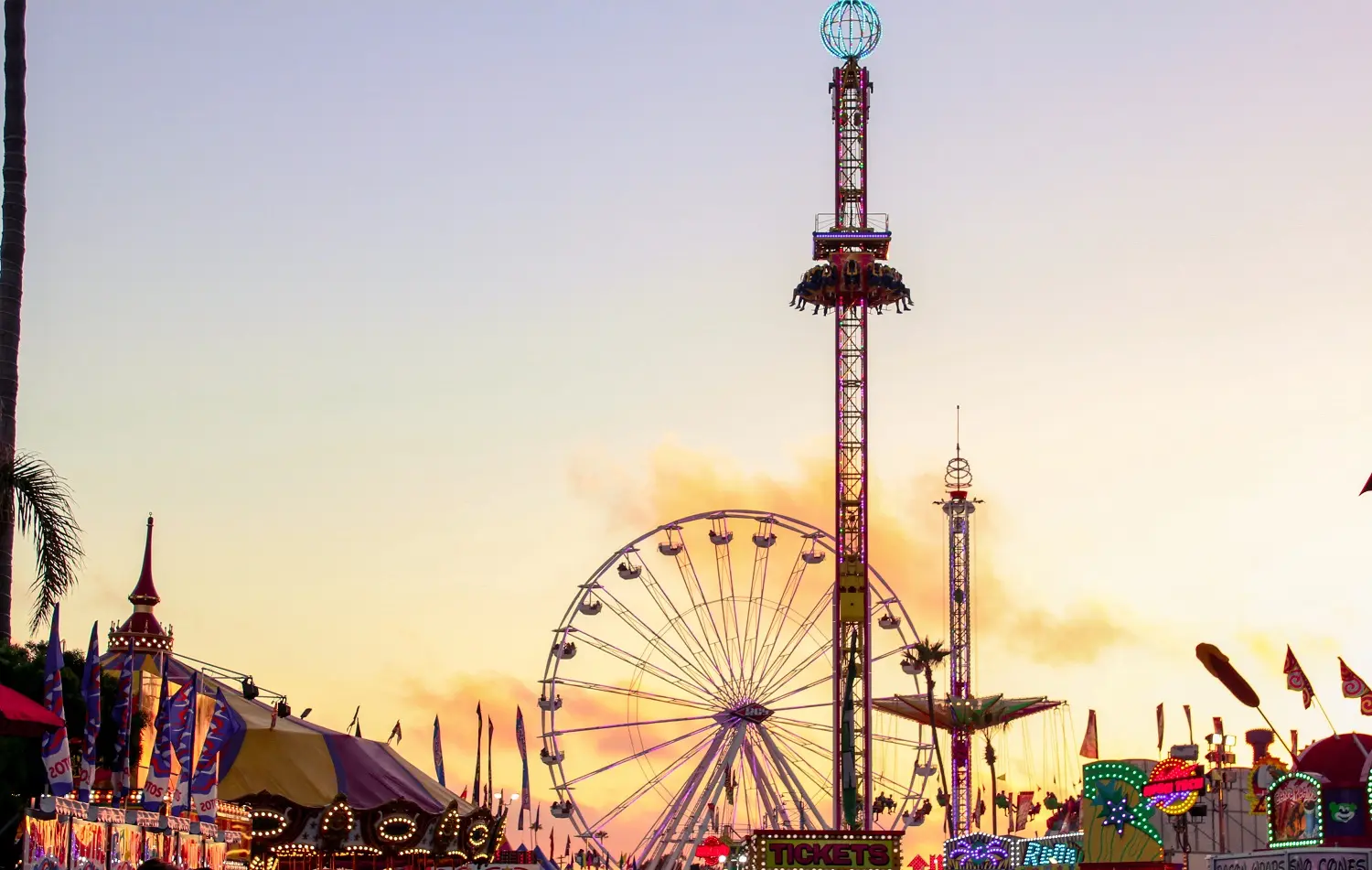 San Diego County Fair
Formerly named Del Mar Fair, this county fair takes place at the Del Mar Fairgrounds every summer. It is a popular destination especially for the city's residents, and has gathered over a million in each edition. Those numbers have made it the largest county fair in the country and the fifth largest of any kind. With our minibus rentals San Diego, you can book a city tour that includes this county fair.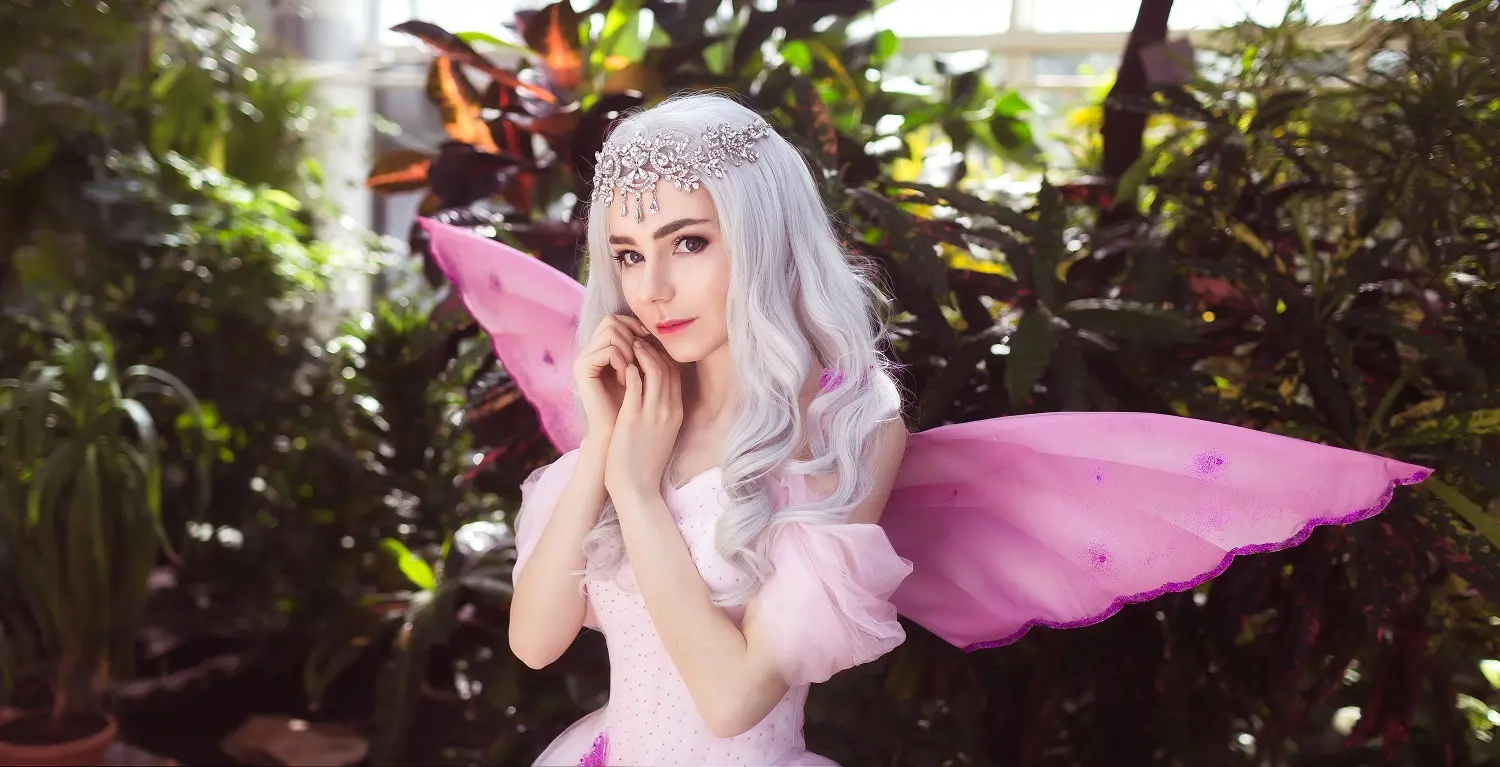 San Diego Comic-Con
One of the most important comic book conventions in the world is held in San Diego once a year since 1970. Originally named Golden State Comic Book Convention, it now offers events and attractions for the pop culture as a whole, including anime, manga, card games, fantasy novels, and webcomics. It is the perfect location to plan a student trip, for example. Our bus charter rental San Diego can assist you with your group transportation needs.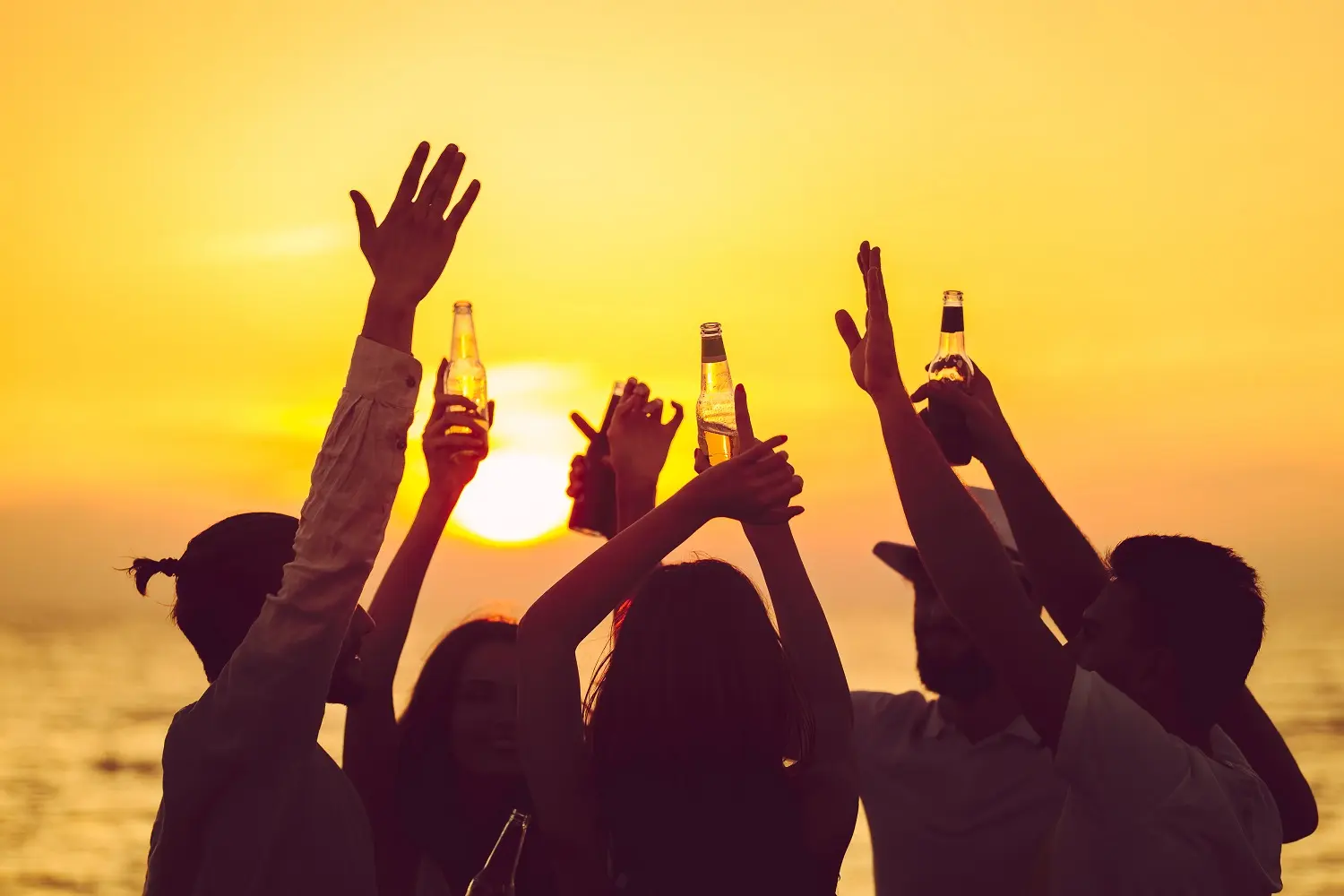 San Diego Bayfest
This music festival aims at displaying the latest artistic creations in the city as well as paying tribute to the classics. It is held once a year at the Waterfront Park in July, which makes it a great attraction to visit in the summer. Next time you are visiting downtown San Diego, make sure to rent a bus and provide group transportation so you can enjoy the best of local music with our charter bus rental San Diego.
Top places in San Diego
When it comes to interesting places to visit, San Diego is a great city for people who like outdoor fun. From huge oceanariums to fascinating amusement parks, you can find many ways to have fun. However, you can also learn a lot, because all those places have a lot to offer in terms of fauna and flora education as well. Contact our bus rental company today so we can help you plan a group trip to San Diego.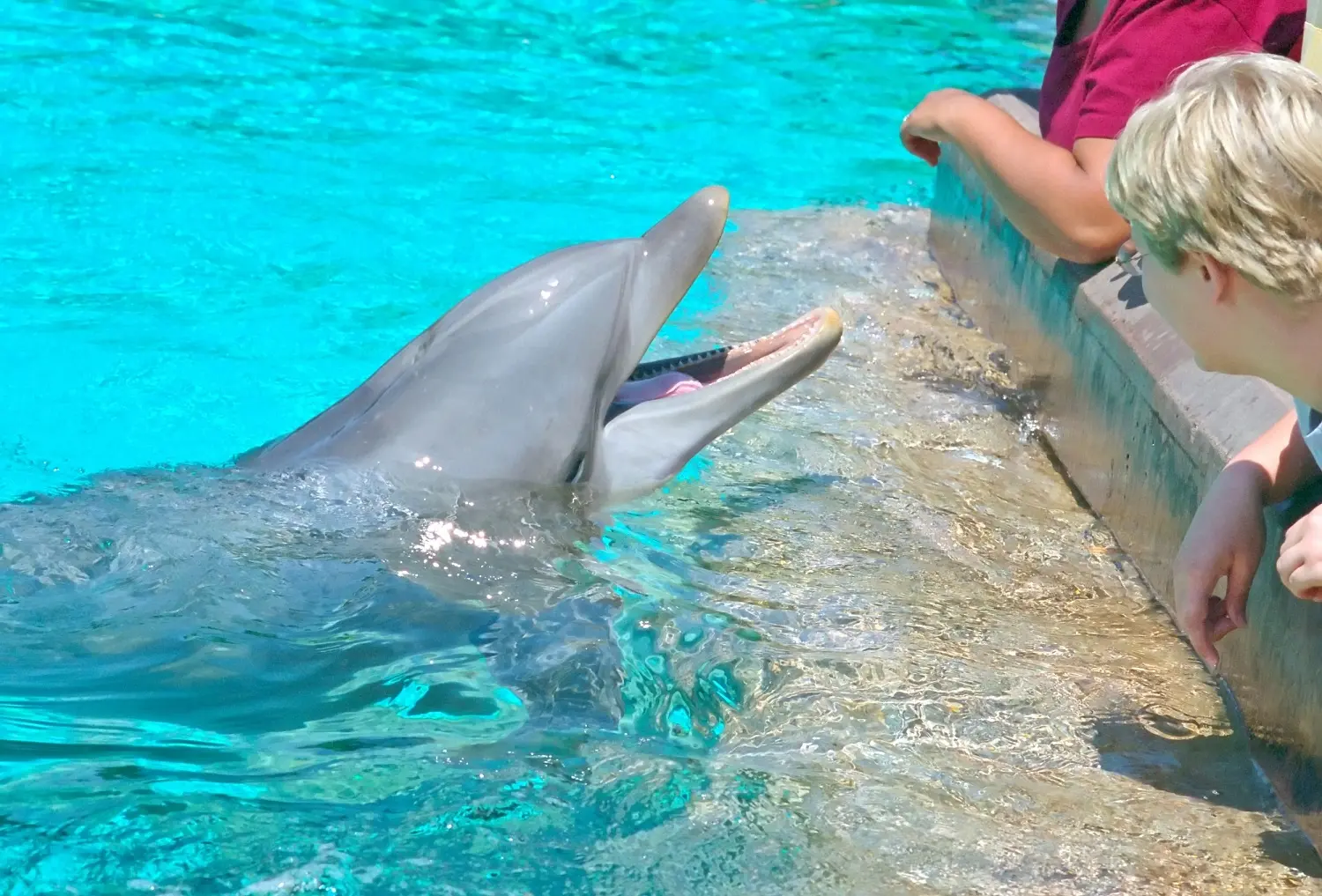 SeaWorld San Diego
This place is an animal theme park, oceanarium, outside aquarium, and marine mammal park located inside the Mission Bay Park. It was first opened in 1964, and has increased its collection of species in display as well as made a reputation in the region. You can enjoy a number of attractions from education and outreach on marine issues to themed exhibitions of many types. Definitely a good place to visit with our bus rentals San Diego.
Address: 500 Sea World Dr., San Diego, CA 92109
Phone: (619) 222 4732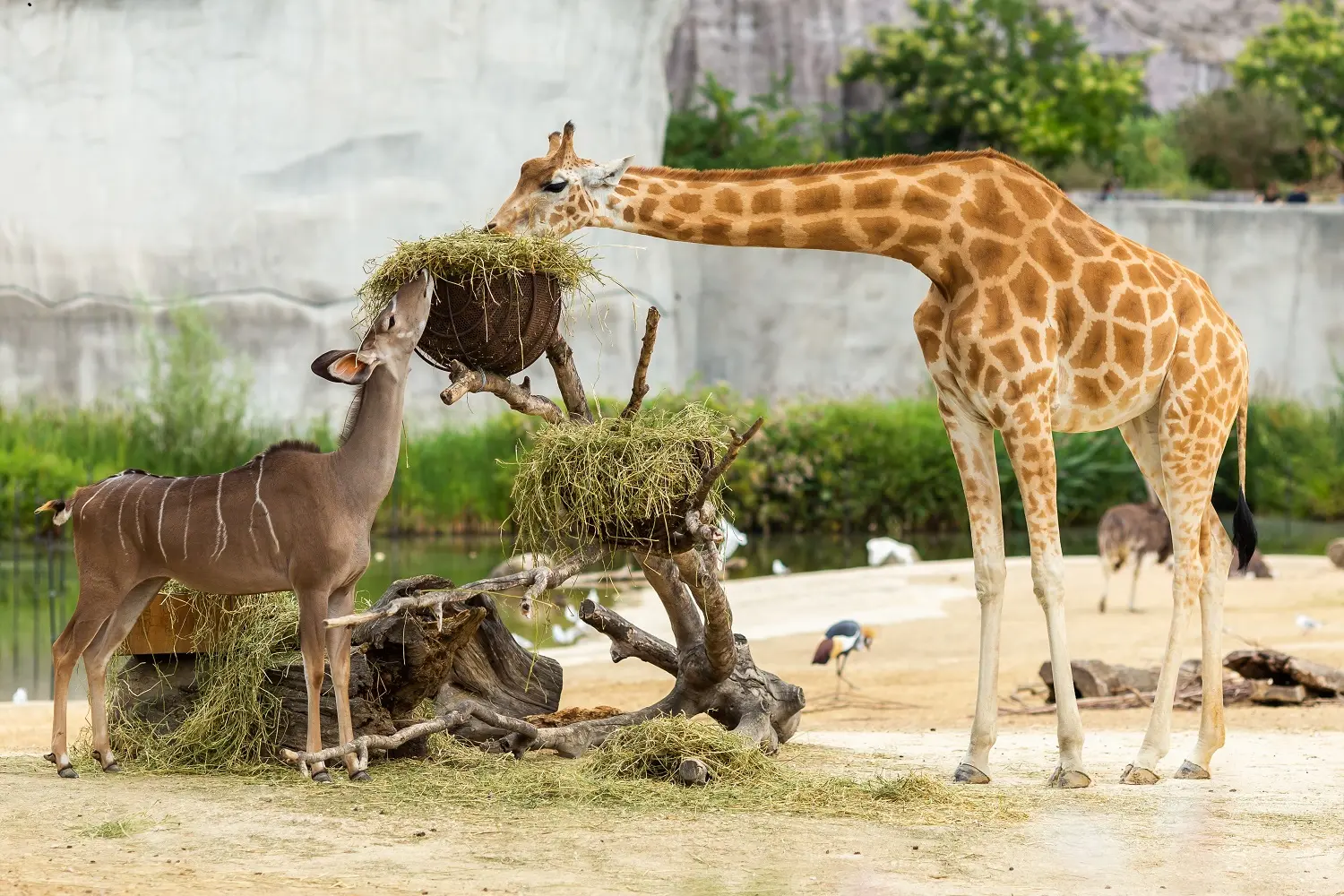 San Diego Zoo
Located at the Balboa Park, this zoo houses over 4,000 animals of over 650 species and takes 100 acres. It is kept by a private, non-profit organization and is a pioneer in terms of open-air exhibits without cages. The goal is to recreate natural habitats, which has even helped the zoo breed endangered species. You can be one of the 4 million people who visit this zoo every year by booking a bus charter San Diego with us.
Address: 2920 Zoo Dr, San Diego, CA 92101
Phone: (619) 231 1515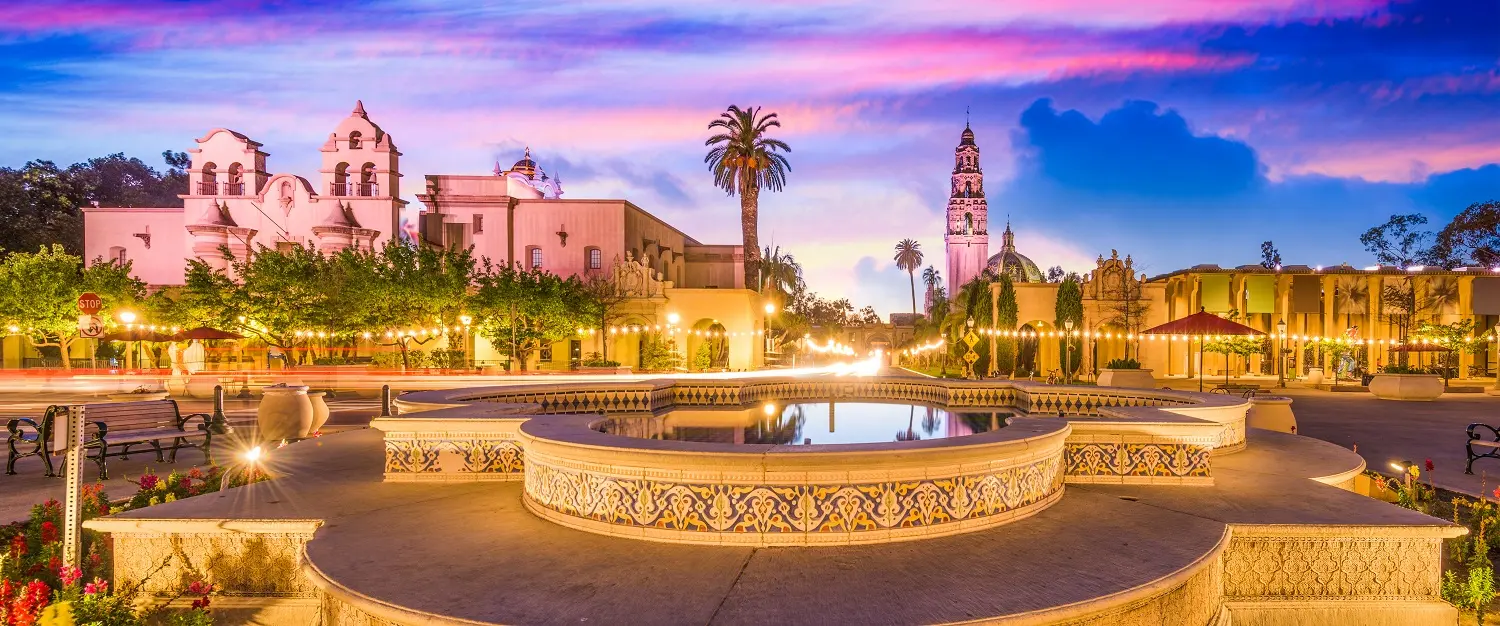 Balboa Park
With 1,200 acres, this is an urban cultural park located in San Diego. It offers areas of natural vegetation, green belts, beautiful gardens, museums, theaters, and even a zoo. Founded in 1868, it is one of the oldest parks in the country dedicated to public recreational use. Whether you are looking for a touristic city drive or you want to provide group transportration for a relaxing day, all you have to do is rent a bus San Diego with our bus rental company.
Address: 1549 El Prado San Diego, CA 92101
Phone: (858) 792 0072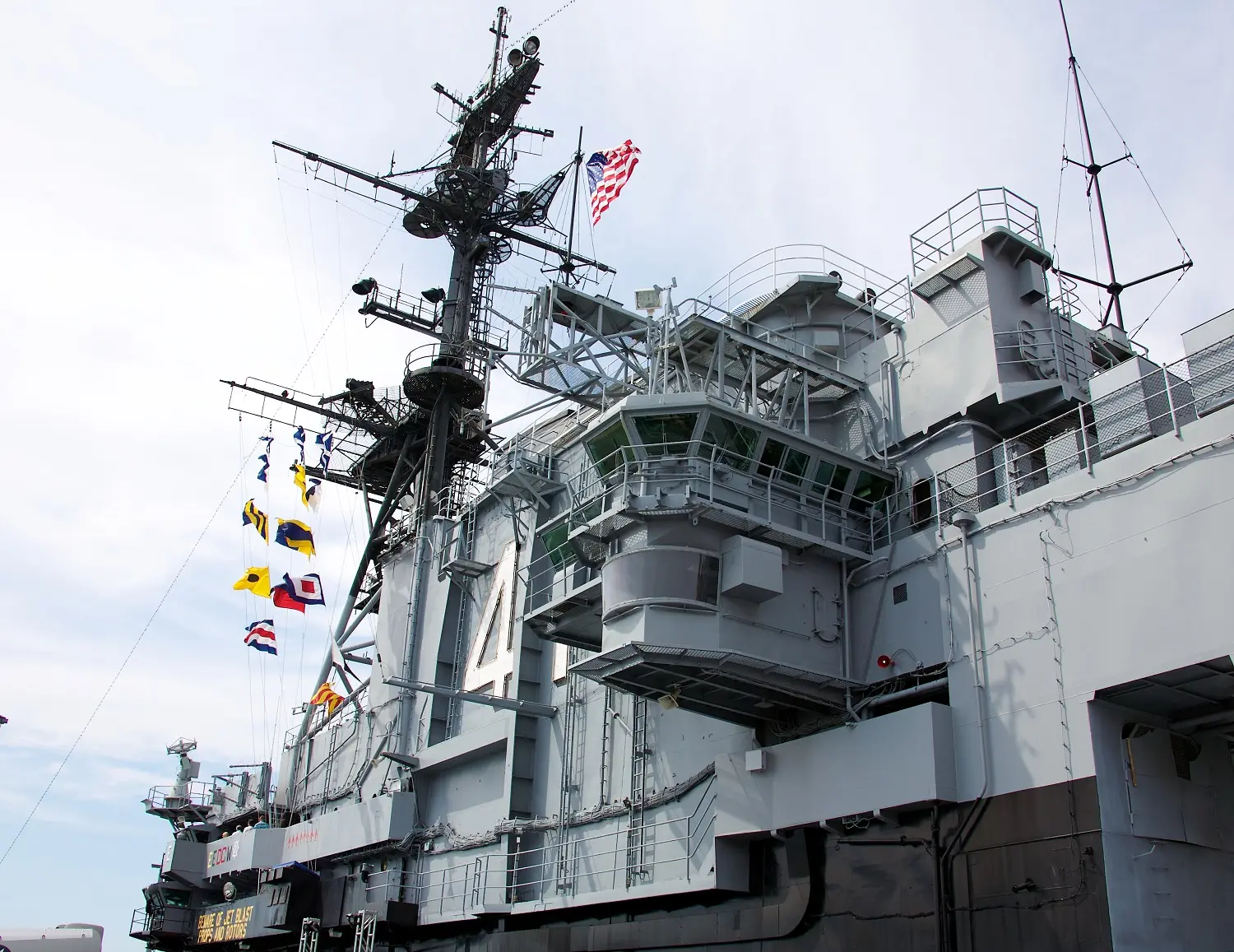 USS Midway Museum
This is a historical naval aircraft carrier museum located in the downtown area of the city. It is actually the aircraft carrier Midway, a ship which displays aircraft items of all types built in Southern California. The Midway itself served the country from 1945 to 1992, which includes the entire Cold War. Now, you can book amazing field trips to that place by contacting us. We can organize a San Diego tour bus to drive your group there.
Address: 910 N Harbor Dr, San Diego, CA 92101
Phone: (619) 544 9600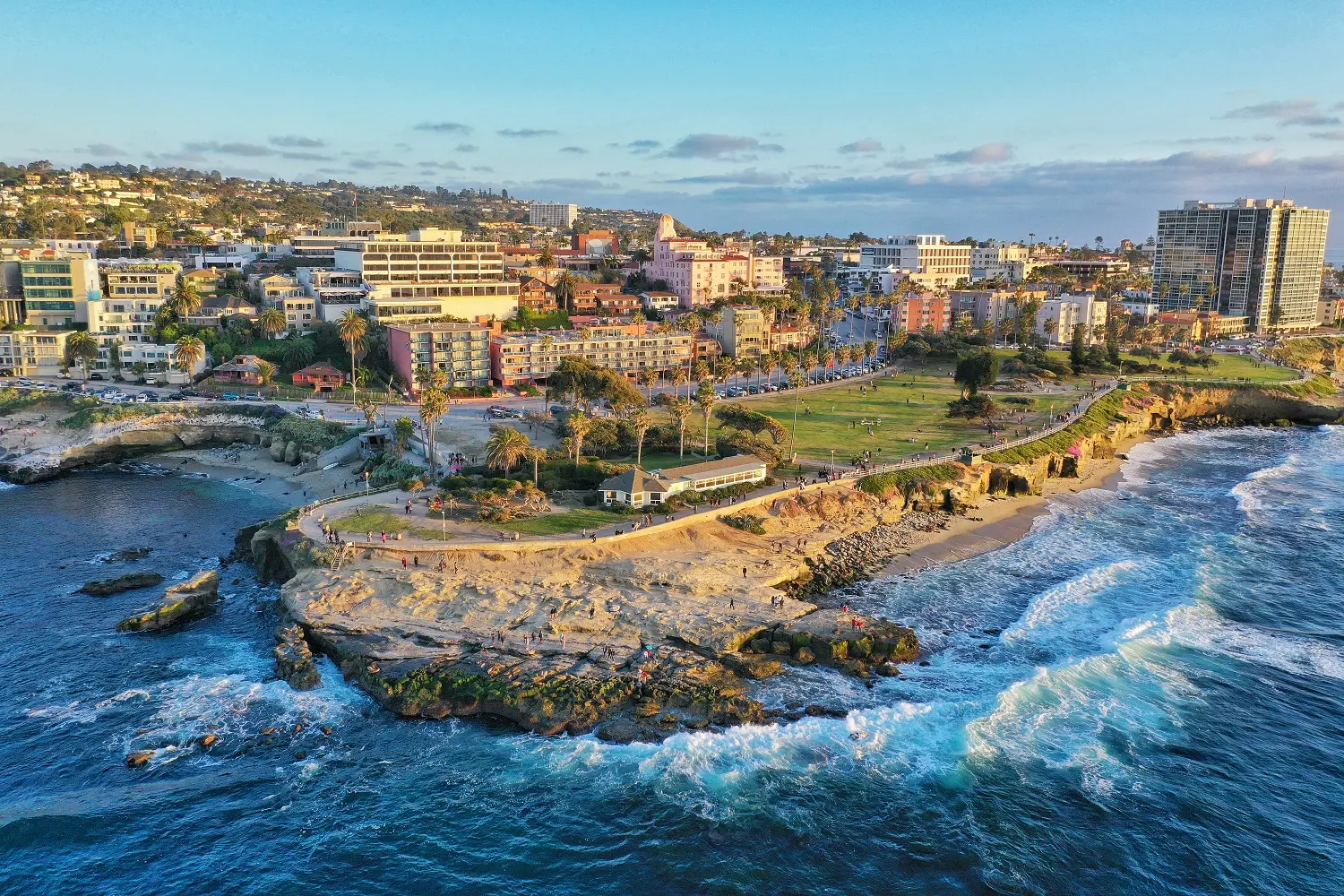 La Jolla Cove
As the name suggests, this is a cove with a beach located next to the La Jolla region. It is now protected as a marine reserve and has become popular among people who practice ecologic tourism. You can find strong swells in that region as well as California sea lions who leave the water for a moment to rest on the beach. Definitely a great attraction for your group to enjoy with our bus rental San Diego.
Address: 1100 Coast Blvd, La Jolla, CA 92037
Phone: (619) 429 7600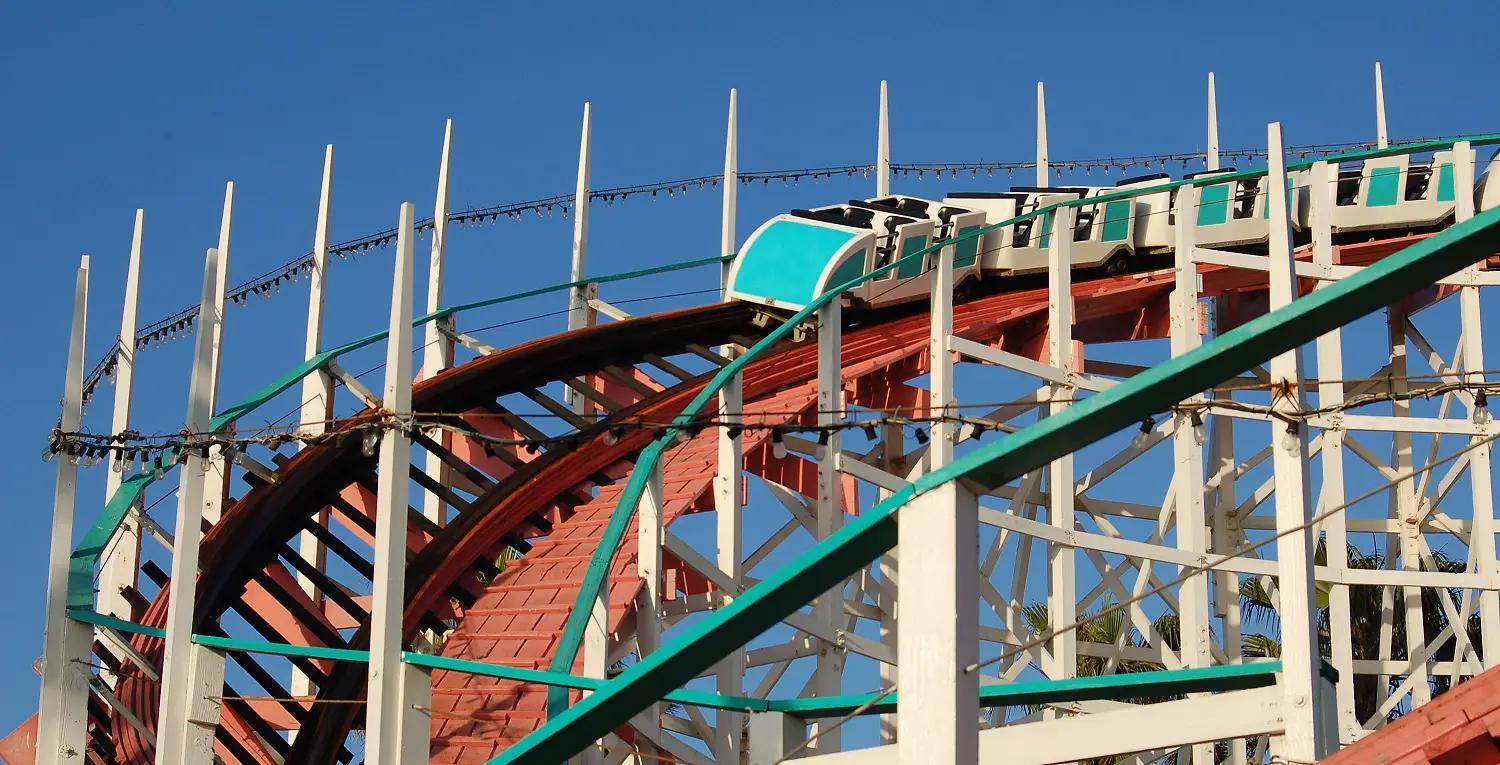 Belmont Park
This amusement park is located in the Mission Bay region of the city. It first opened in 1925 as the Mission Beach Amusement center and has become a popular destination for millions of people every year. The most iconic attraction there is the Giant Dipper roller coaster, which is now considered a local landmark. Now, you can gather your group and provide event transportation with our charter bus rental San Diego to have them enjoy the park.
Address: 3146 Mission Blvd, San Diego, CA 92109
Phone: (858) 488 1549
San Diego airport bus rentals
Just like any other major city in the USA, San Diego is served by at least three nearby airports. San Diego International is the main entrance to the city, but there are other two facilities which take part of its demand. Next time you have to arrive in the city by airplane, make sure to contact our bus rental company. We can provide group transportation from the airport to your hotel, which is ideal for corporate events.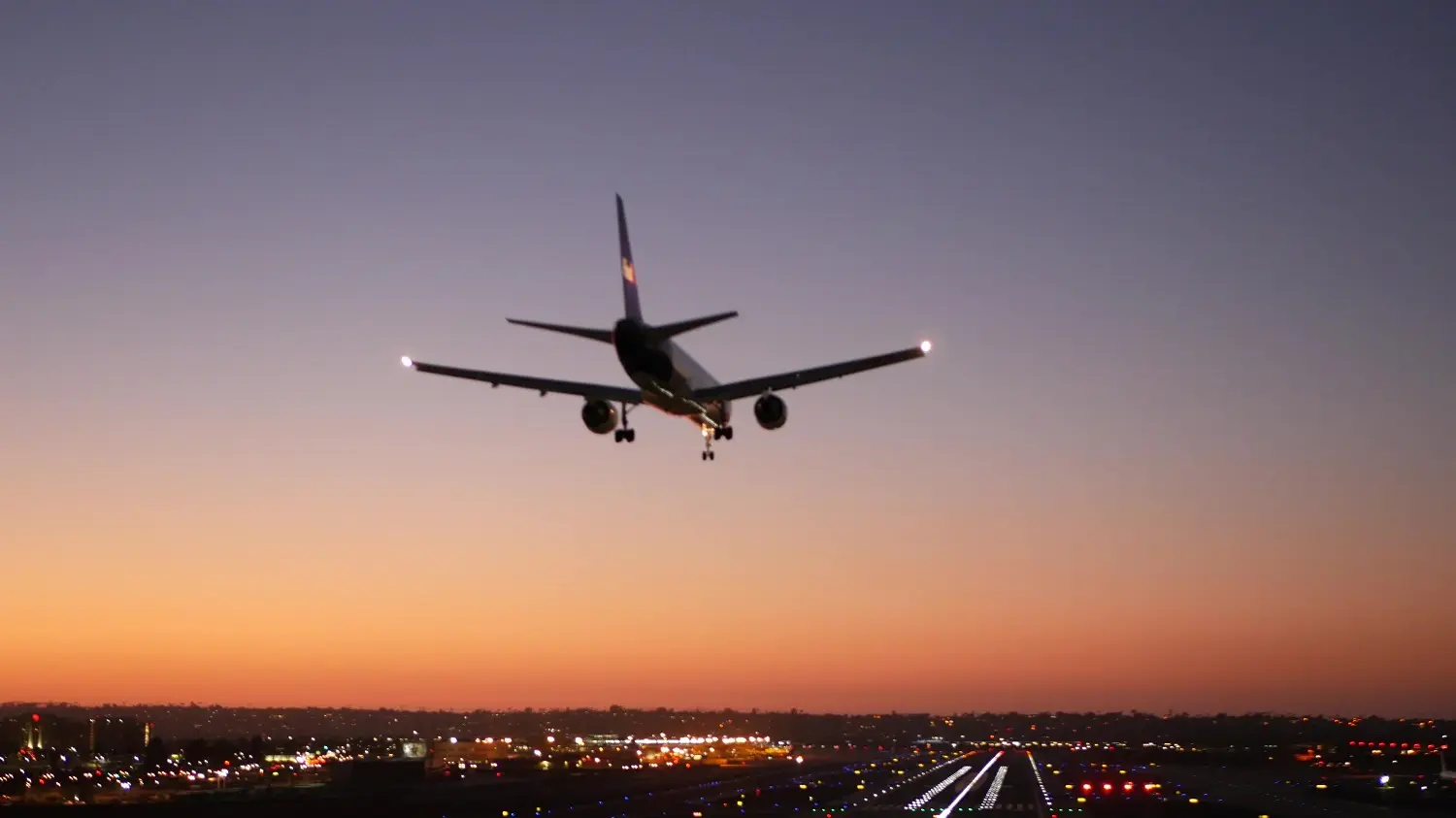 San Diego International Airport (SAN)
Formerly known as Lindbergh Field, this airport was opened in 1927 and is located 3 miles northwest of downtown San Diego. It covers 663 acres and serves countless destinations with over 60 nonstop flights. An interesting fact is that it is the busiest airport with a single runway in the world. Next time you need to use this airport, our bus rental company can book airport bus charter San Diego to pick you up.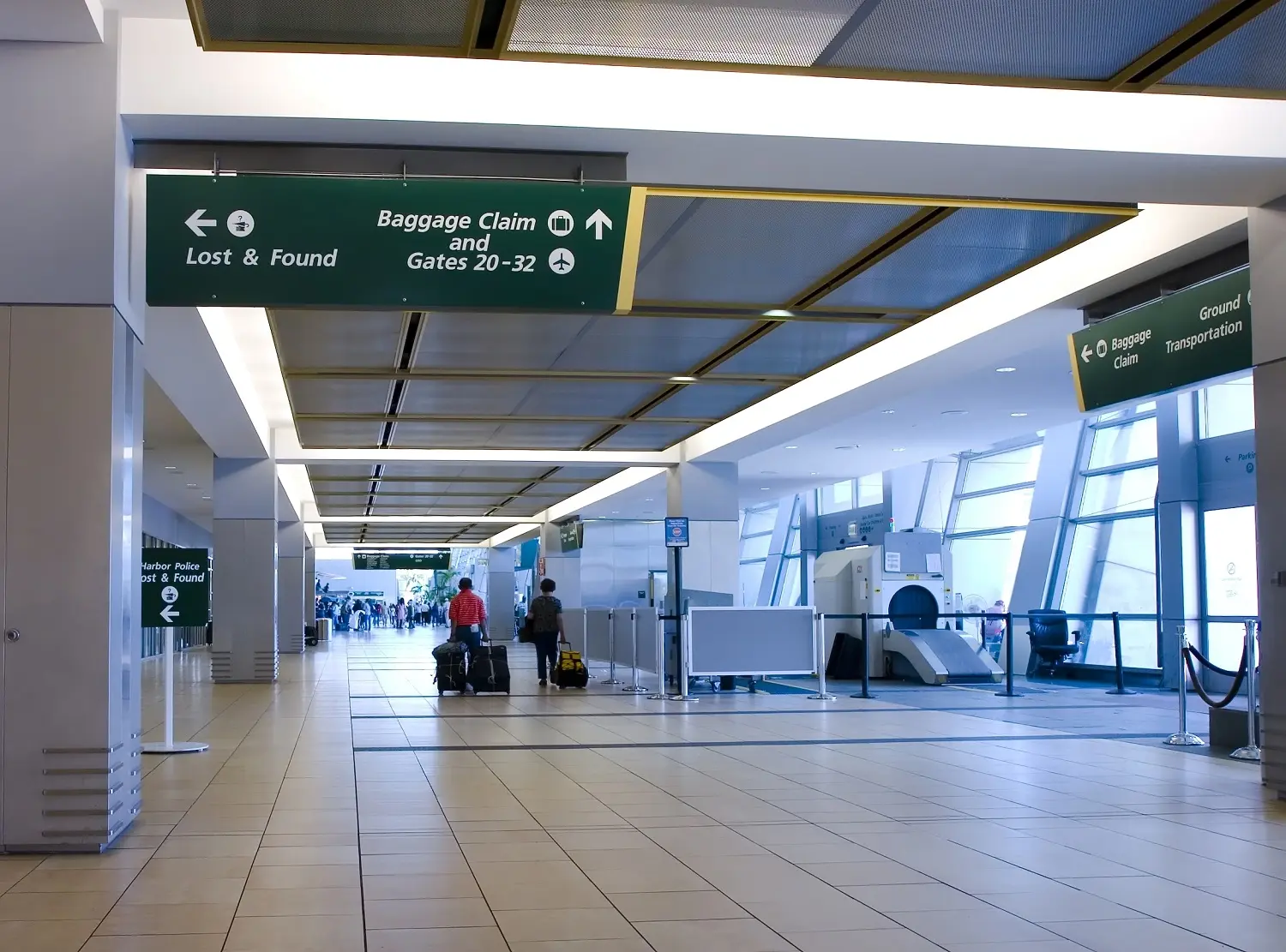 McClellan-Palomar Airport (CLD)
This public airport is located 3 miles southeast of Carlsbad and is used for both commercial and general aviation. It is named after Gerald McClellan, an aviator and civic leader of the region. It covers 466 acres and has one runway, and is a secondary location to use in case you need to arrive in San Diego by airplane. Our charter bus rentals San Diego can plan group transportation to pick you up there.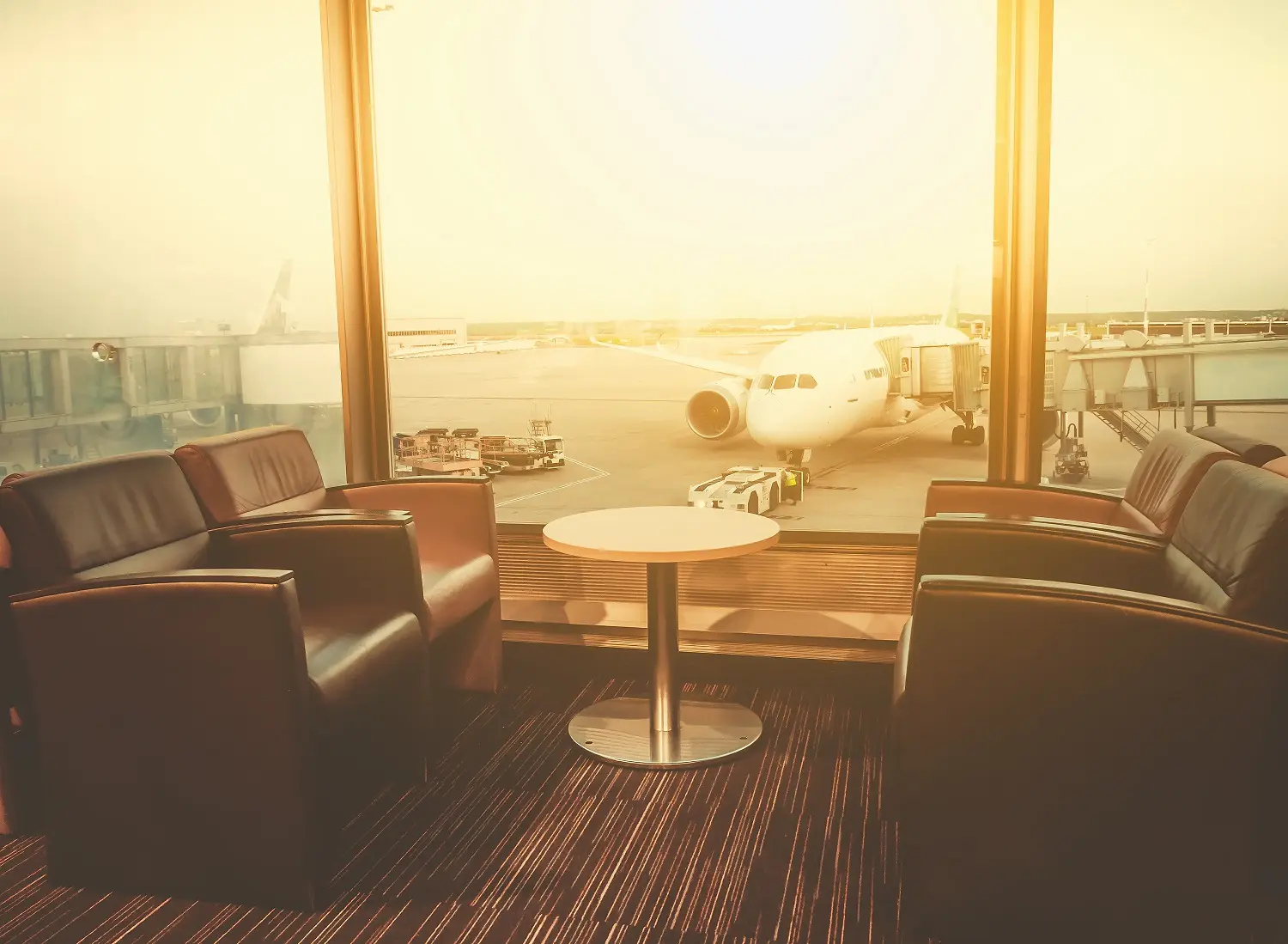 Brown Field Municipal Airport (SDM)
Located in the Otay Mesa neighborhood, this airport is 13 miles southeast of the downtown San Diego and is named after Commander Melville S. Brown, who was killed in an airplane crash in 1936. It is a reliever airport for civil demand and is considered a main gateway from Mexico. This airport is undergoing a development process, so our bus rental company expects it to become even more popular over time.
Top neighborhoods in San Diego
Whether you want to enjoy the idyllic atmosphere of La Jolla, do business at many important locations in downtown San Diego, or take a break at the Pacific Beach, this city has everything to offer. You can book group rides to have a productive day, then rest and enjoy yourselves at the countless entertainment venues. Contact our bus rental company today so we can assist you with planning the ideal San Diego charter bus.
It is easy to book
a bus in San Diego
Next time you have to plan group transportation to this wonderful city, let us make things easier for you. Contact us with your transportation needs and we will use all our resources with our charter bus rental San Diego.