Portland


Charter Bus Rental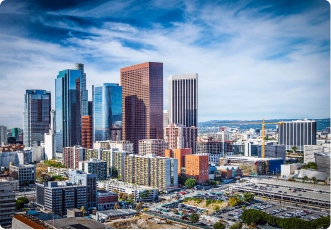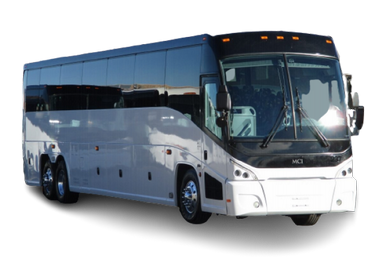 If your idea of perfect vacation is to relax and recharge, Portland is a wonderful city. It has everything from an impressive rose garden to an even more impressive bookstore without being any less important in terms of business. Besides, it is well-served by three big airports. Our bus rental company can provide quick and efficient group transportation for you to visit Portland with plenty of comfort.
Well-known companies trust us
It is easy to book a bus in Portland
1
Fill our online request form
You can call, you can email us, whatever you prefer. Once you do that, please tell us what you want in detail. This way, we can do our best for you.
2
Read our estimate and make your purchase
Once we agree with you on the service package and its price, there will be no extra charges. All you will have to do is finish your purchase.
3
Sit back and enjoy your trip
BCS will make you fulfil your schedule in a timely manner. You will be able to attend all the events and visit all the places you want. It is as simple as that!
The best charter busses Portland
After over a decade of experience, BCS has learned a lot about how to keep improving itself. Our charter bus rental in Portland has earned the trust of many big and small clients, whether for personal or professional use. Every new trip is an opportunity to identify flaws and ways to do more to cater to your needs. Those are only some of the reasons why BCS has become a reference in terms of group transportation.
Check out also Charter Bus Rental in other our top destinations: New York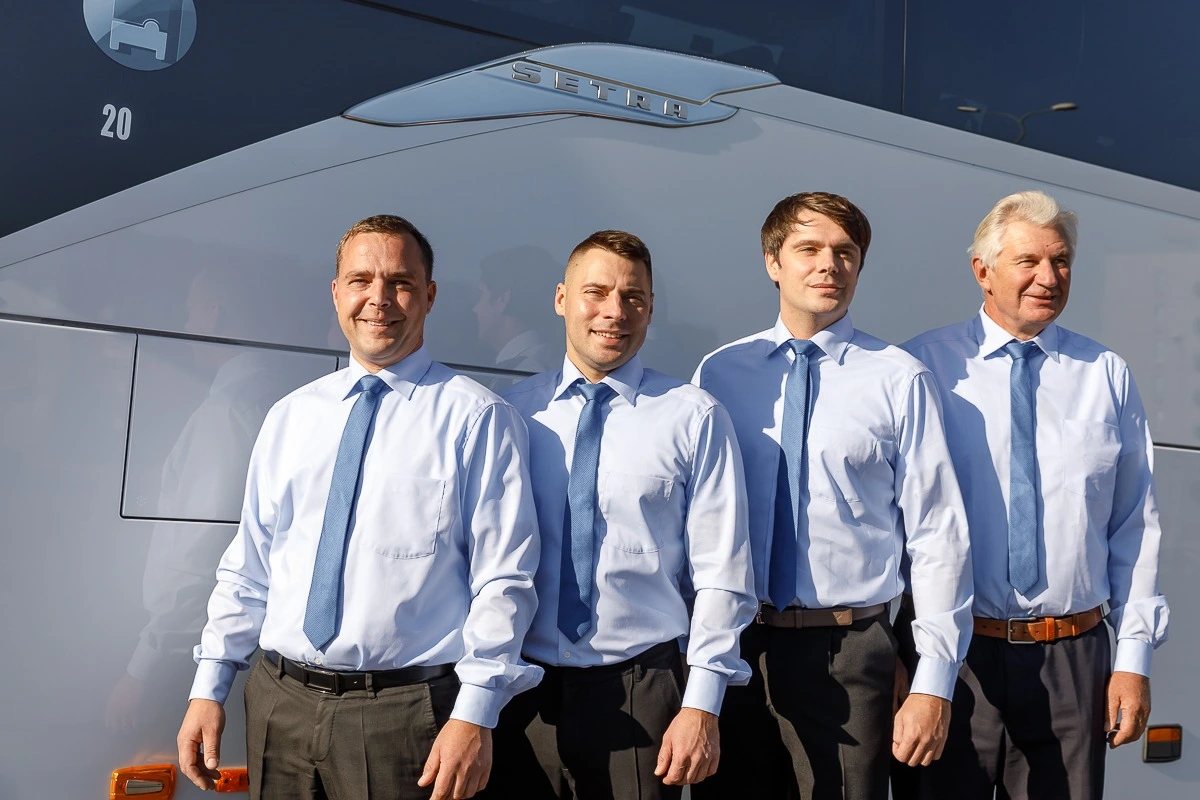 Portland charter busses
BCS has been a major competitor in this industry for years; we have gathered all the relevant resources to provide you with a world-class transportation service. Then again, that does not make us rest: we are always looking for new ways to make our charter buses Portland better and even more efficient. We want you and your travel group to have an unforgettable experience during your trip!
Why should I rent a bus in Portland
BCS can provide you with the best service whether you are attending a corporate event in the Oregon city or if you want to enjoy everything it has to offer. Our bus rental Portland offers modern vehicles with equipment such as an onboard entertainment system and a climate control. Those characteristics make it better than even private car use, but there is much more to consider:
High-standard vehicles
Our Portland charter bus company only uses the latest vehicles available. We are very strict when we choose them because we want your trip to happen according to the highest standards.
Experienced bus drivers
When you are on the road, you rely on the driver's expertise to arrive quickly and safely. We know that. Our bus charter Portland is executed with only trained drivers who have years of experience.
Custom service packages
We do not believe in forcing you to buy coach bus services you do not want or forcing you to be at the station at a specific time. When you book a bus charter Portland with us, you can specify what you want.
Huge network of drivers
We operate with many Portland charter buses and, therefore, many trained drivers. Therefore, we can provide help with whatever may happen. We have several corporate partners who can help us.
We care about the environment!
Our buses are modern, so they comply with the latest emission regulations. Besides that, charter bus Portland is naturally greener per passenger than any private cars, trains and even airplanes!
Always there for you
BCS offers a 24/7 telephone line which you can contact for anything you need from our services. It is ready to help before and during your minibus rental in Portland, so you can travel comfortably.
Minibus rental Portland
We want everything to run smoothly during our trip, right? Our charter bus in Portland wants that as well. We offer several types of coach bus because we want to have the perfect ones for whatever number of passengers are part of your travel group. We have minibuses with capacity for 7, 16 and more passengers. This way, you will have the right quantity of seats and free room for your small groups.
There are small and medium options for luxury mini bus rental Portland in our portfolio, and we will be happy to help you choose the best one. However, we want you to rest assured that they all have the very same level of quality as our coach buses. After all, we take pride in offering the best service whether you travel for business or pleasure. All we ask is that you inform us how big is your group.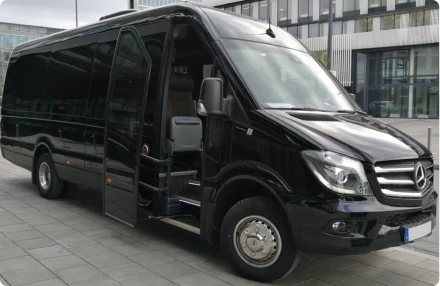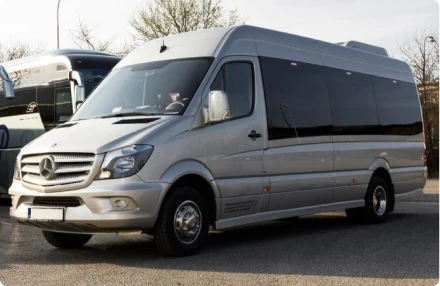 Luxury mini bus rental Portland with BCS
01
Comfort
We make sure to use the latest vehicles available in the market. That means they all comply with the latest standards in terms of comfort. Our charter bus rentals Portland takes you wherever you want in the city with adequate space for you and your luggage, and comfortable seats which you can recline. Our big goal is to keep you relaxed and rested so you can enjoy your stay to the fullest.
02
Reliability
Whether you are using a 20 passenger van rental or a double-deck charter bus Portland, we have your back. BCS has a decade of experience in the transportation industry, and we use it to the fullest to bring you a good service. We explain everything of our service package in the beginning, there is a dedicated transportation manager to help you, and we have a 24/7 hotline which you can contact.
03
Safety
BCS makes sure to transport its clients with top protection. All our buses get scheduled inspections as part of a rigorous maintenance program. That is our way to ensure that they will be in proper conditions to travel. Parallel to that, our professional drivers are hired after a strict selection process in which we analyze their full work history, qualifications, and their capability to comply with our principles.
Frequently asked questions about Portland bus rentals
For trips done from May to October, we recommend booking up to two months in advance. For trips done from November to April, it is easier for BCS to book your charter bus rental Portland even if you contact us on a short notice.
Then again, we encourage you to contact us in all cases. We will always be glad to try and book your trip. Since our services are highly flexible, we could work around by offering alternative packages to execute what you need despite providing the service on a short notice.
First of all, we will send you the driver's name and mobile number on the evening prior to your service. If you cannot reach them before or during the trip, you can always use our 24/7 hotline to ask for assistance: you can call +1 814 300 8650 and we will help you.
In general, we recommend your travel group takes a medium suitcase (27 x 18.5 x 14 inches) plus a laptop bag or a small backpack (18 x 13 x 7 inches) per person. If you are not sure that the group's luggage will fit in the charter bus rental, you can ask to speak with our travel advisor.
Then again, we can always do our best to accommodate special needs. If your group transportation comes with more luggage items, like a group of musicians with equipment, or luggage with special sizes, like a ski team, all you need to do is inform us of that in detail beforehand
It depends on you, actually, because our bus charter Portland is designed to be flexible. However, there are specific cases which we can explain better with the following items:
On airport orders, you will meet your driver at the arrivals hall. The driver will be waiting for you with your name on a pick-up sign. We can write anything you prefer on that sign, such as your company's logo or the group leader's name.
When the pick-up location is a port or a train station, you will meet your driver at the nearest possible meeting point. We will inform you of that exact point beforehand, of course, on the order confirmation.
When you request the driver to pick you up at your accommodation, the driver of your private charter bus rental will be outside of the building.
Once we confirm the charter bus rental reservation you have made, we will send you an invoice for payment. You can use bank transfer, credit card, or PayPal.
Our agency is proud to work with a variety of clients. For example, we may collaborate with travel agencies by catering to their tourism packages as much as possible. Our experience is also useful to assist with corporate events, since the company itself is usually making such plans for the first time. Parallel to that, BCS has also worked with MICE Travel companies, concierge services and limousine services. 
Parallel to that, BCS has also worked with MICE Travel companies, concierge services and limousine services.
In short, we are ready to cooperate with both experienced and first-time clients. We do not limit ourselves to driving people from A to B in our Portland charter bus; we have the experience and the resources to assist you in many points of your group transportation plans. 
How can I use a Portland bus rental?
BCS has years of experience in the transportation industry, so we know your needs. We study them, learn from past problems, and do our best to keep improving our service. We have set a high standard in the US. The more details you give when requesting your Portland private bus rental, the better we can prepare. We have the means to provide you with a first-class service and we are excited to do it!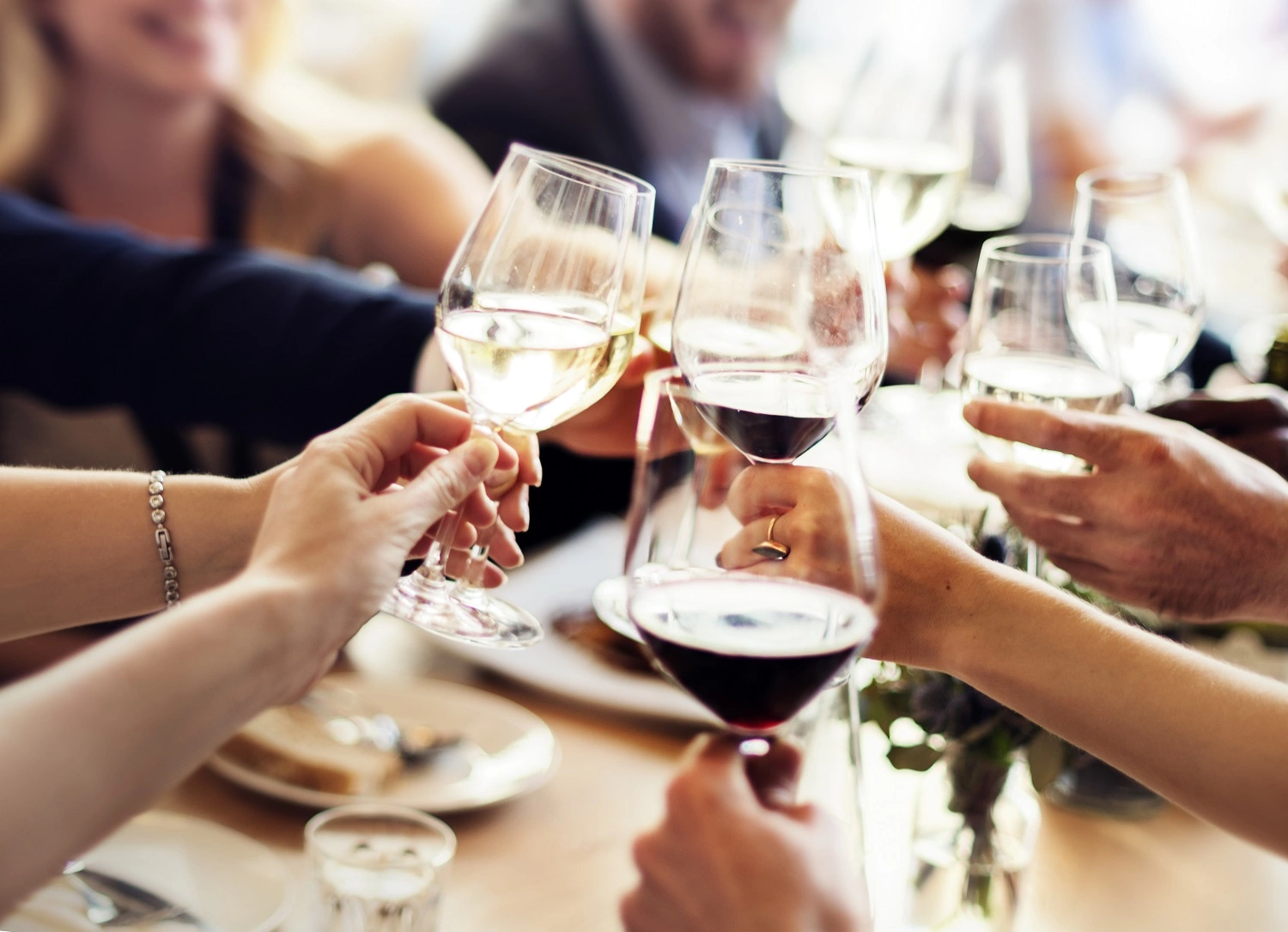 Corporate charter bus rentals in Portland
Do you need to gather professionals from several hotels? Our custom Portland charter bus rental is going to transport them in comfort and have them arrive on time for all the meetings they need.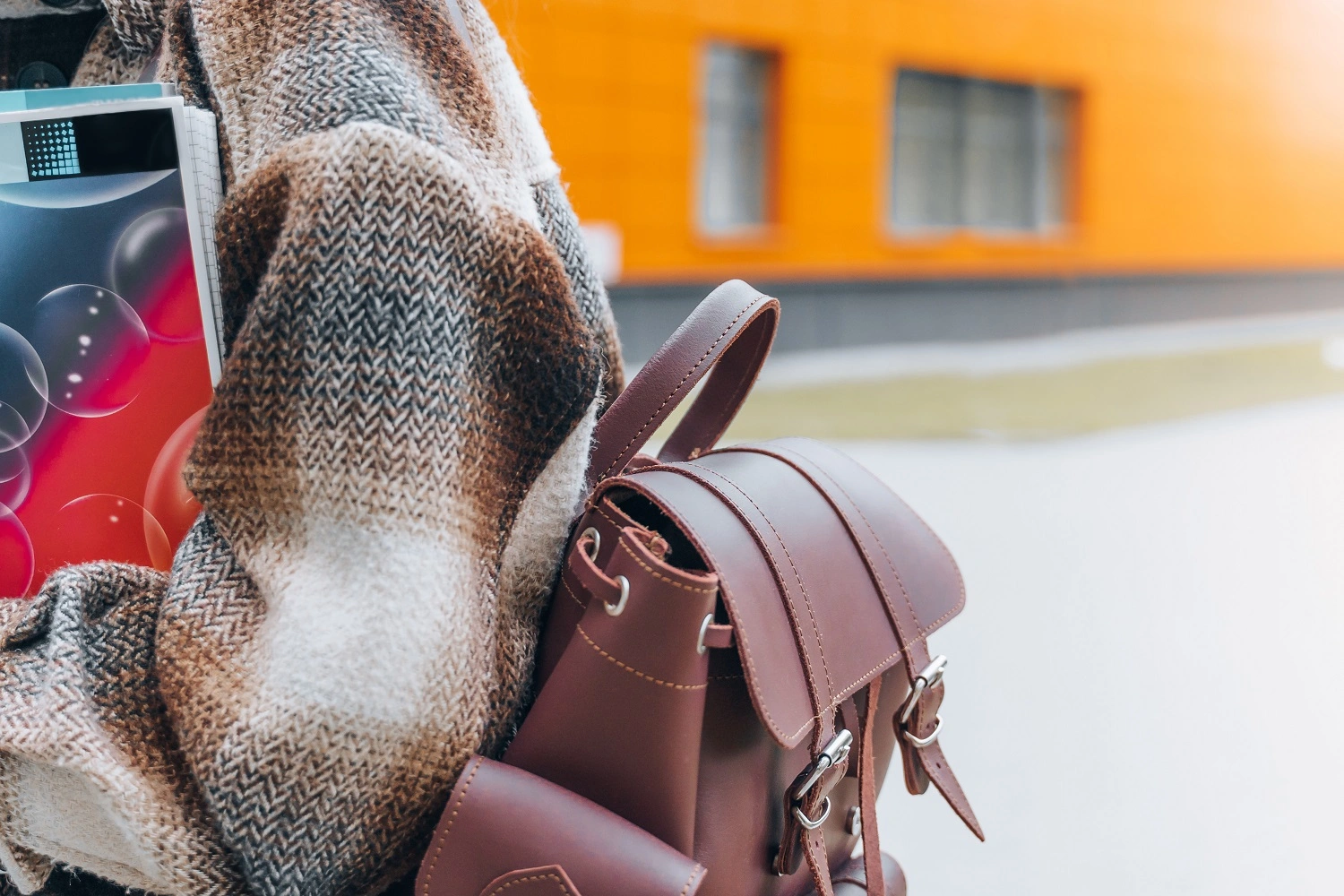 Student charter bus Portland
BCS knows how important it is to have students apply new knowledge in practice. Our coach bus rental in Portland will drive them to the desired locations and back to their academic institution in one piece.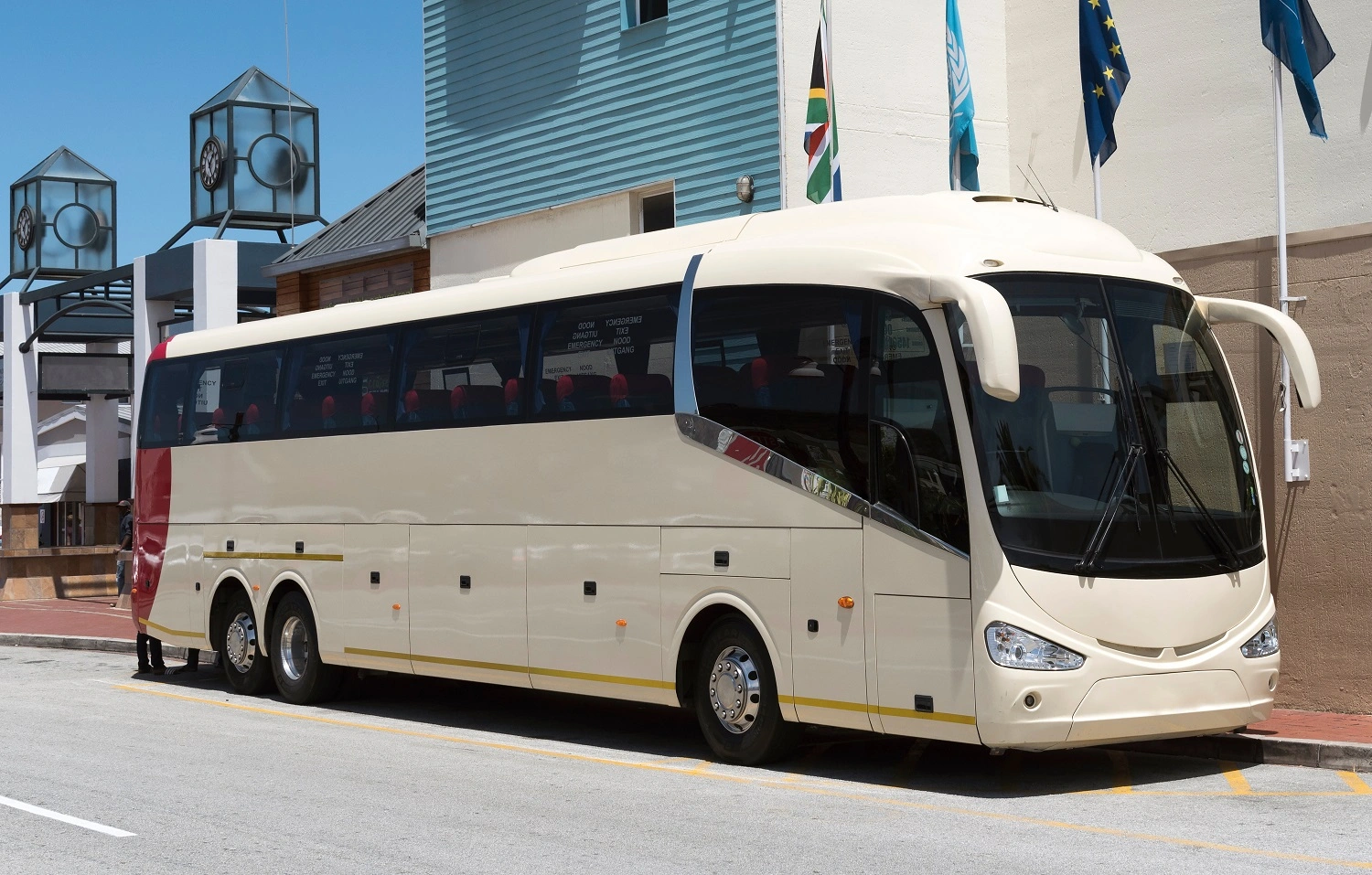 Custom charter busses Portland
In case none of the other options suits your needs, there is no need to worry. BCS's Portland charter bus rental is completely adaptable to your specifications. All you need is to inform us of them all.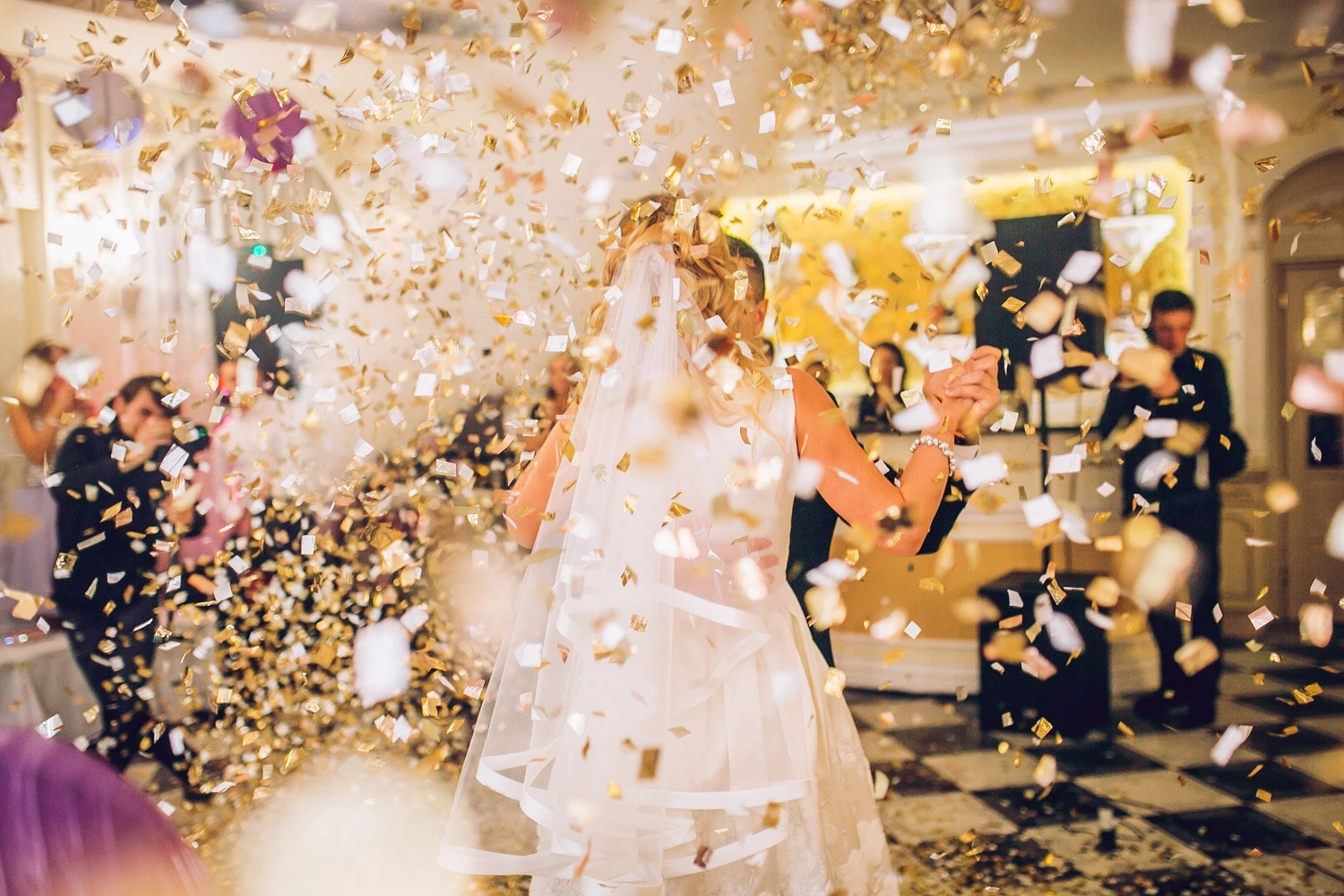 Wedding charter buses Portland
What makes such a special day go well is attention to detail. Our Portland bus rentals can drive your guests to the venue quickly and leaving them plenty of time to enjoy the ceremony as you wanted.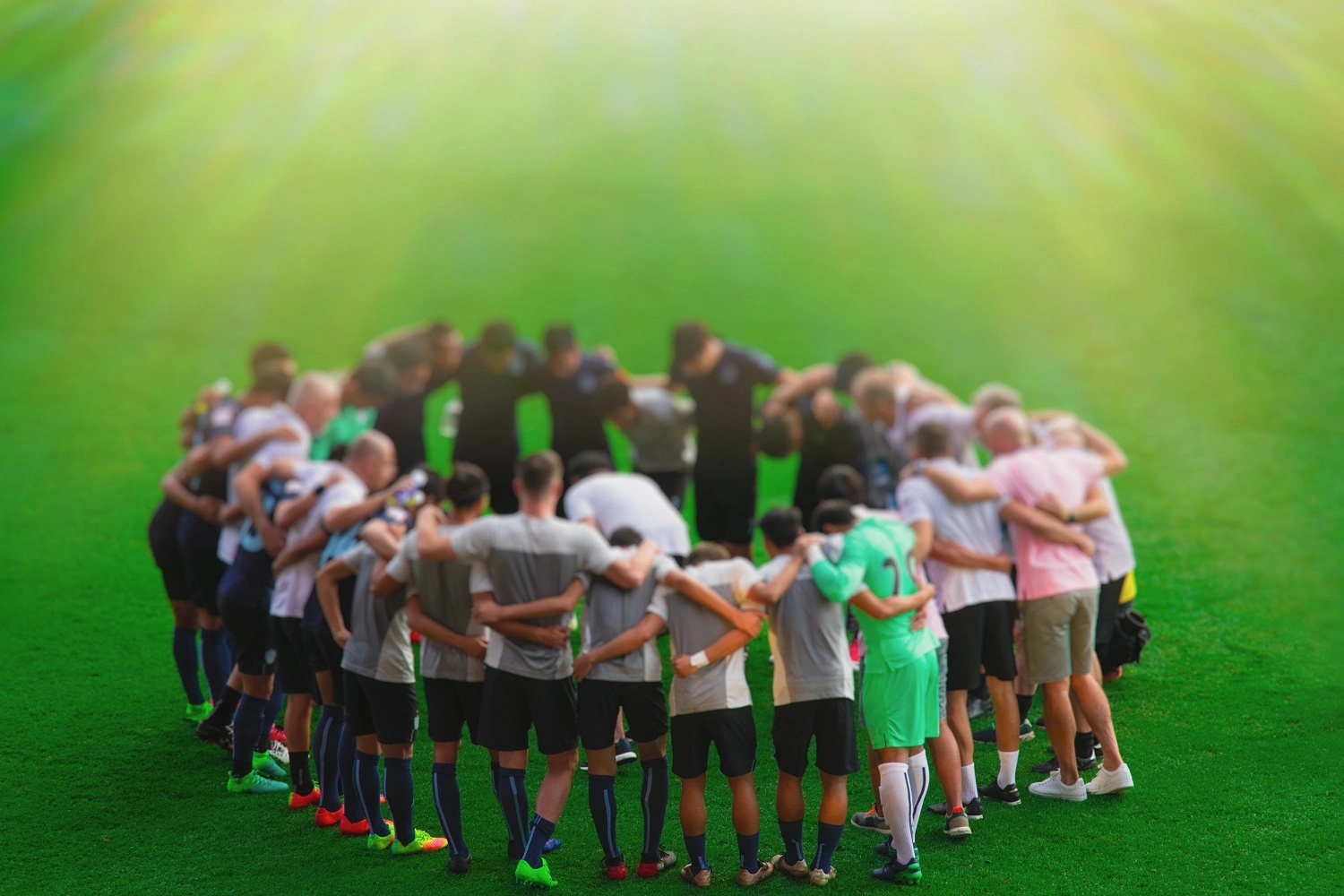 Sports bus rental Portland
With our charter bus rental Portland, transporting your team to stadiums and arenas throughout the season will be a breeze! We can also make sure to leave enough room for their entire equipment.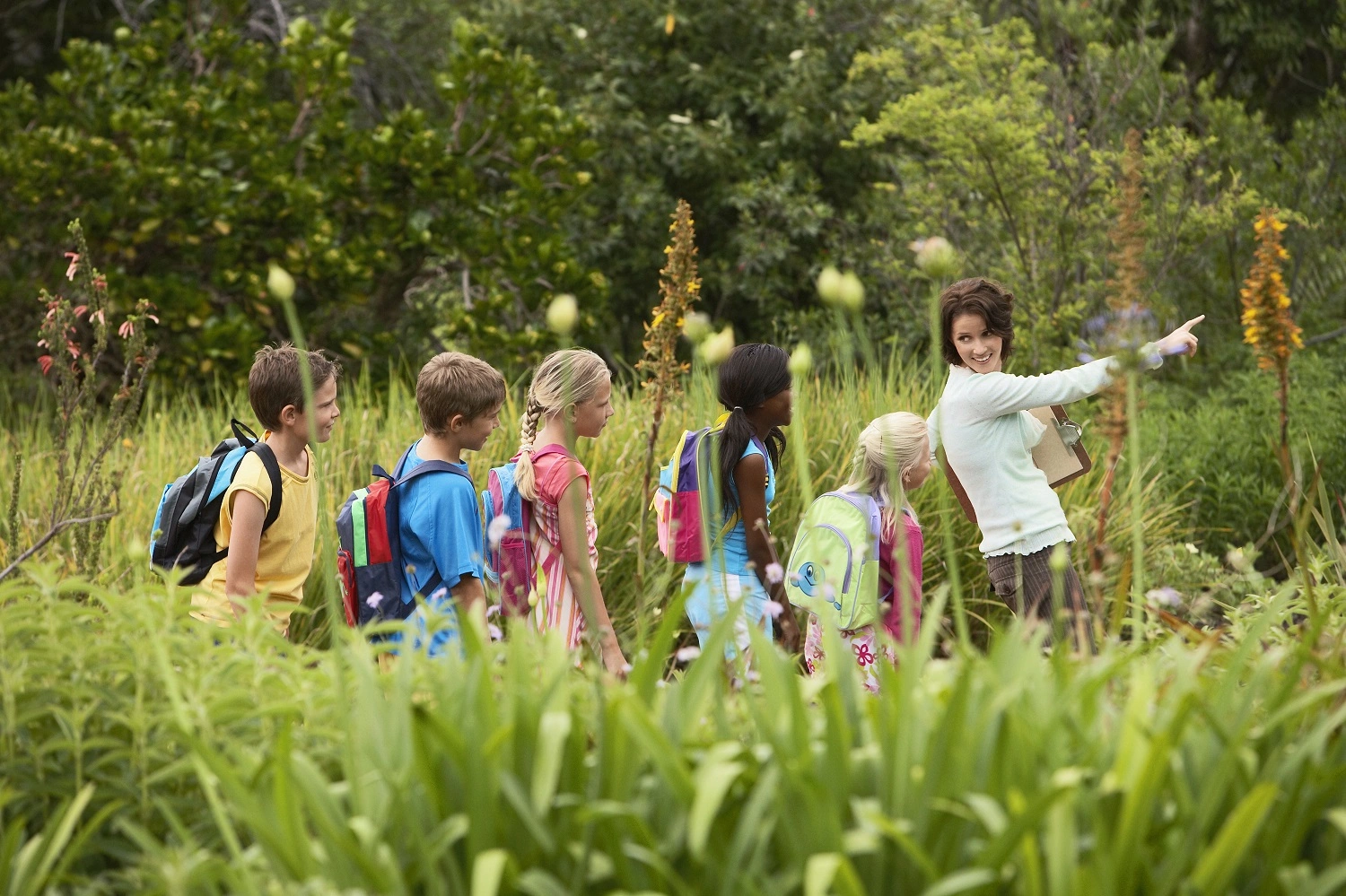 Field trip Portland charter bus rental
Our bus rental in Portland makes it easy for your small or large groups to visit specific locations, whether for work or education. All you have to do is inform us where they need to be, and we will make it happen!
Get a free quote to book
your charter bus rental Portand
Now that you have learned everything about the city, it is time to take the plunge. Fill out the online form to get started with your charter bus Portland!
Top events in Portland
Sometimes, all we need is to enjoy the calm and peaceful atmosphere in a city. Portland can offer that through events such as a film festival, a marathon, and a rose festival. The city is a beautiful place to relax and enjoy a weekend, and we want you to do that. You can contact our bus rental company today to plan your next trip. Our bus rental Portland is completely adaptable to what your group transportation needs.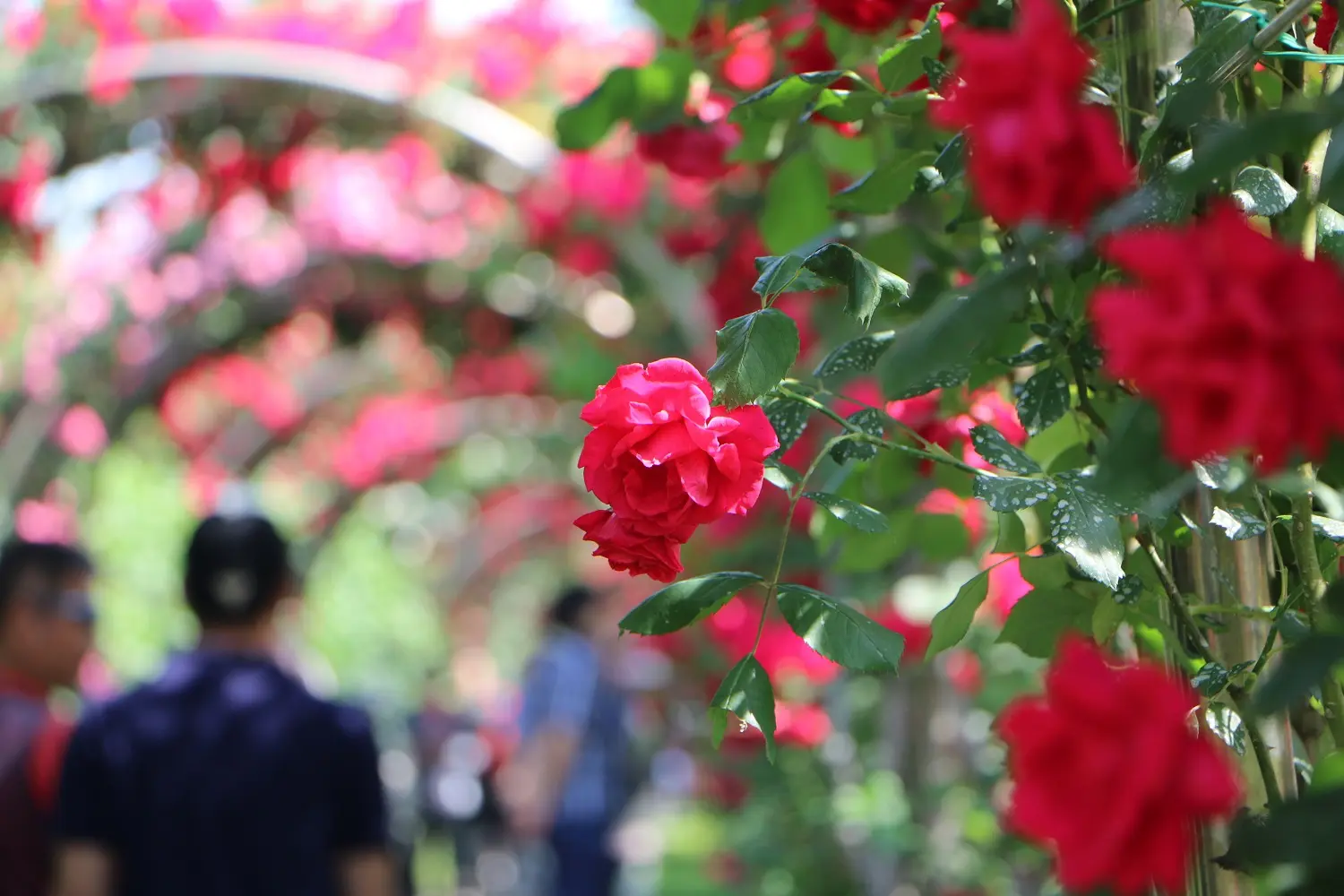 Portland Rose Festival
This annual civic festival is held in June, courtesy of the non-profit Portland Rose Festival Association. The goal is to promote the region by organizing parades and activities of many kinds. It first occurred in 1907 and now receives over a million visitors in every edition. It has been consistently awarded one of the best in the world of its type. Next time you plan to visit it, have our charter rental Portland drive you there.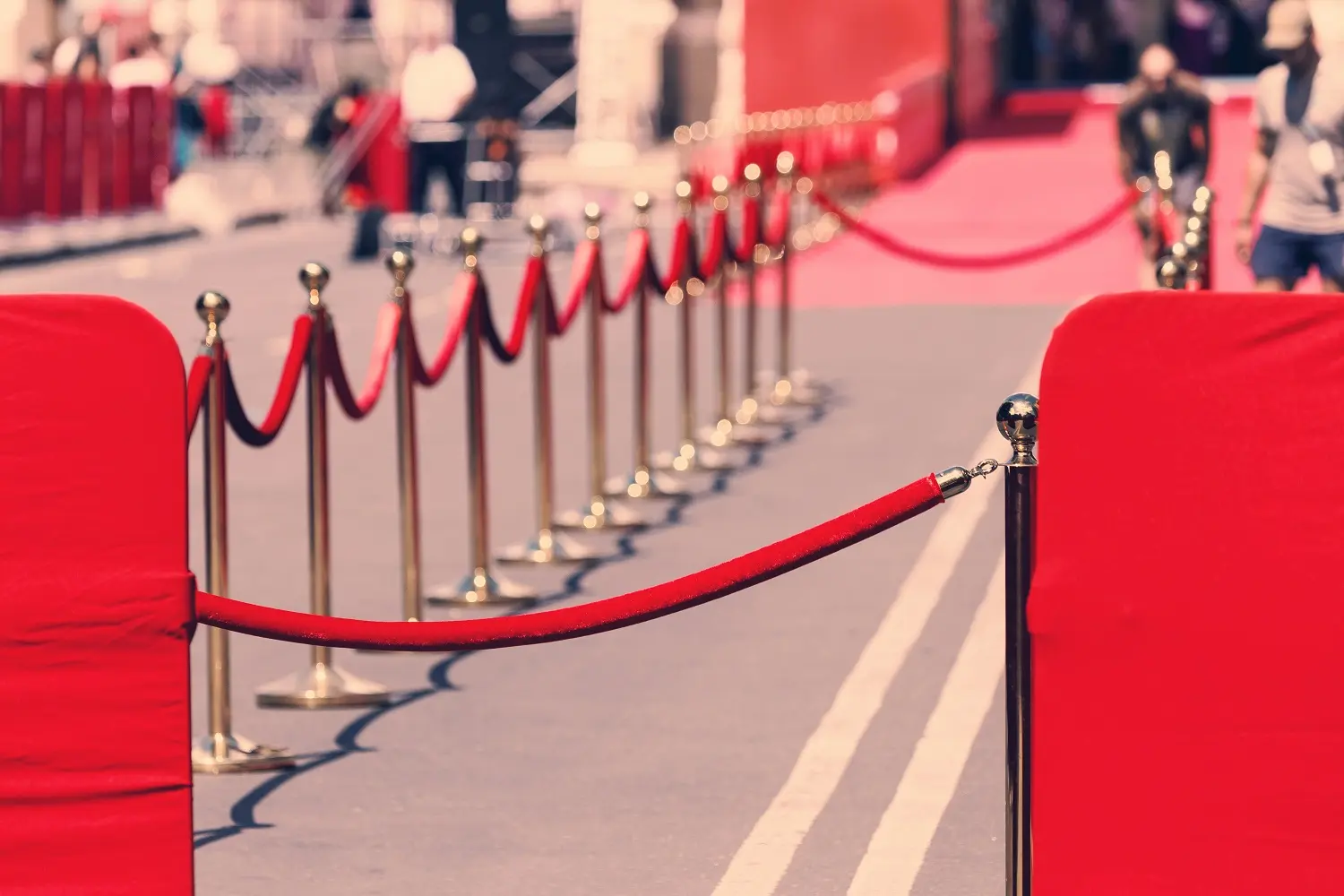 Portland International Film Festival
The Center for an Untold Tomorrow, formerly known as Northwest Film Center, hosts this event as long as many others to promote the region's cultural background. It is part of the city's set of artistic venues and provides film and video exhibitions as well as educational and informational activities. It is definitely an interesting attraction to enjoy next time you are in the city. We can provide you with a Portland tour bus to attend it.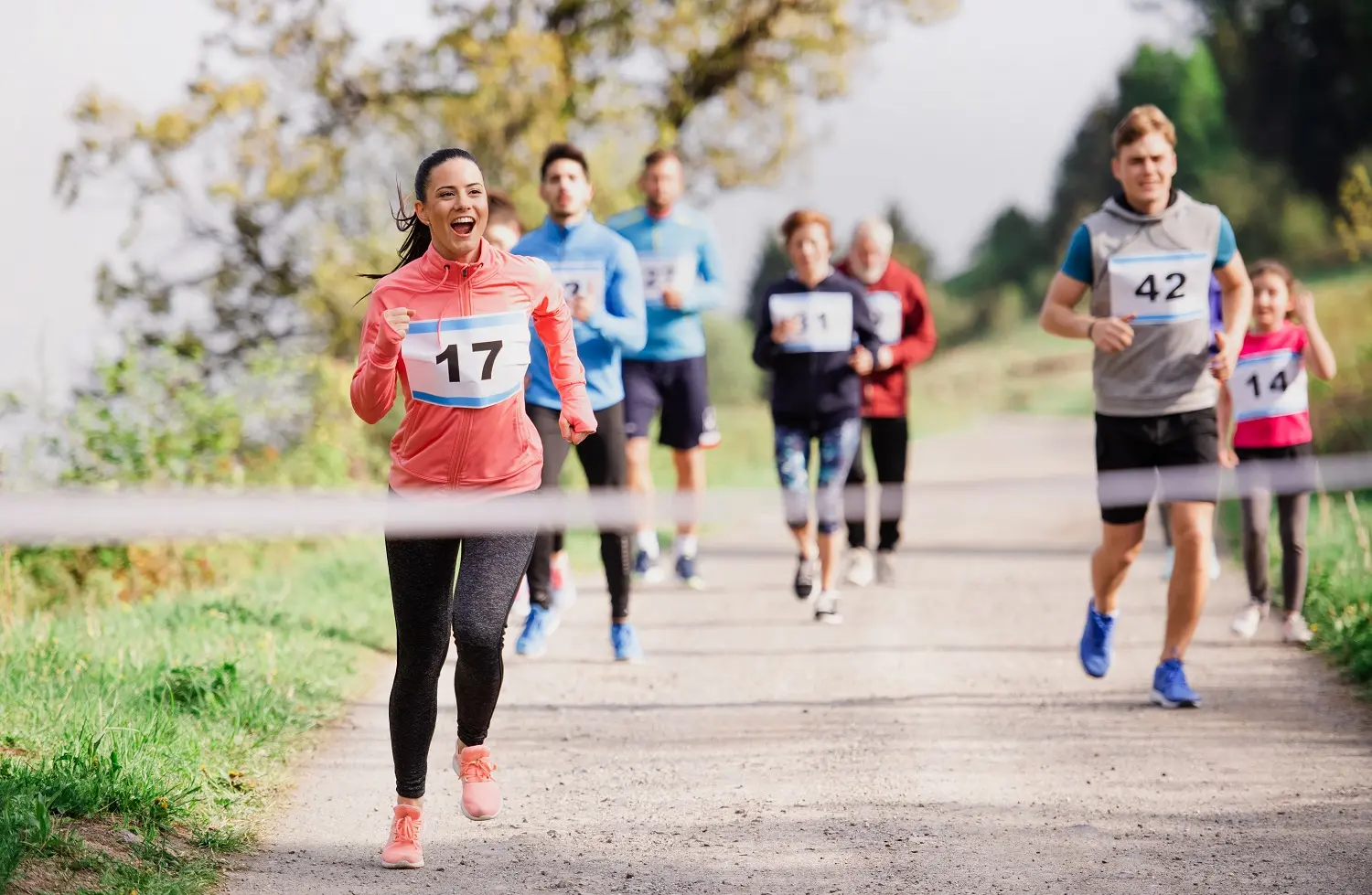 Portland Marathon
If you are in town in October, this event is the best option for you to attend. It happens on the first Sunday of the month and has been like that since 1972. It has two races: a full marathon (26.219 miles) and a half marathon (13.110 miles); it starts and ends at the Tom McCall Waterfront Park. With our bus charter rental Portland, you can book group rides for everyone. All we need is that you inform us of your transportation needs.
Top Locations in Portland
Art and nature are the top priorities in this city. From a magnificent display of hundreds of rose species to one of the largest art museums in its region, Portland offers many options for people who want a relaxing and cultural free time. Gather your group and contact our bus rental company. We will be thrilled to provide group transportation using our coach bus rentals to help you move in such a beautiful city that can teach us so much.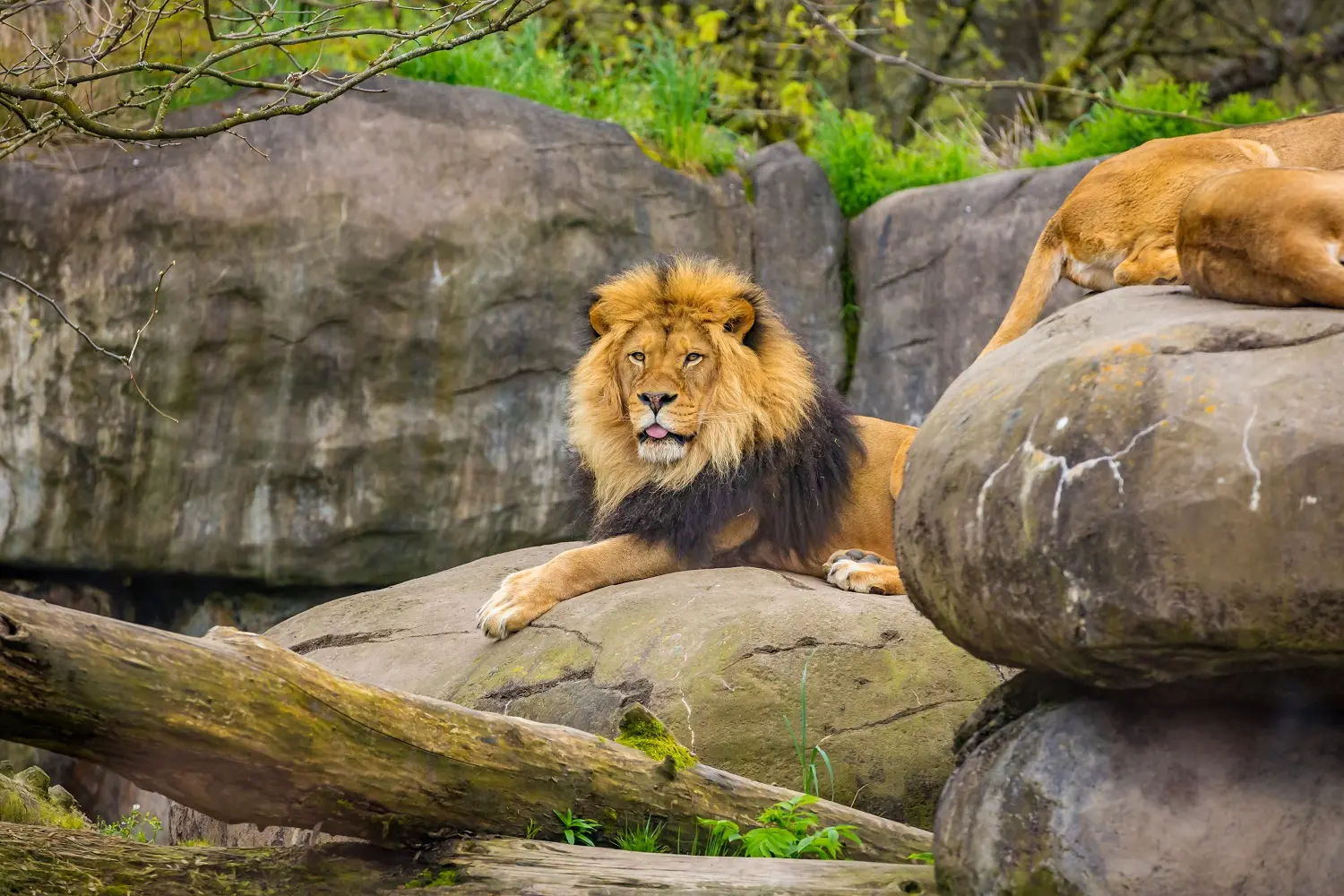 Oregon Zoo
Formerly named the Portland Zoo and the Washington Park Zoo, it is located 2 miles southwest of downtown Portland. This zoo was founded in 1888, which makes it one of the oldest in its region. It takes 64 acres and holds more than 1,800 animals of more than 230 species, including endangered and threatened ones. It is the perfect opportunity to take your student group in a field trip. Our bus charter Portland can plan that with you.
Address: 4001 SW Canyon Rd, Portland, OR 97221
Phone: (503) 226 1561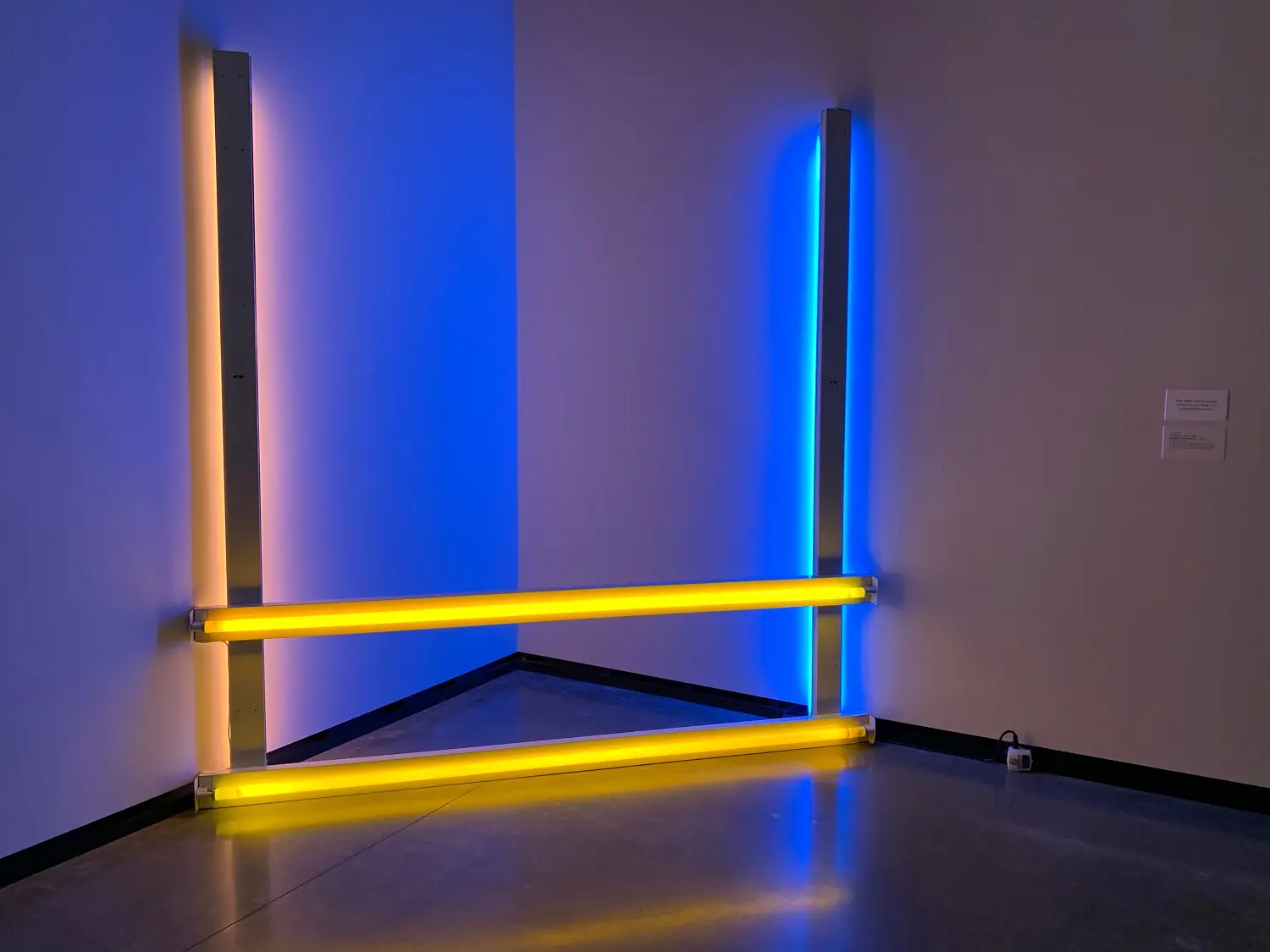 Portland Art Museum
Founded in 1892, this is one of the oldest museums on the USA's West Coast. With its latest renovation, it has become one of the largest 25 art museums in the country. The total space of 240,000 square feet holds a permanent collection with more than 42,000 words of art plus at least one temporary exhibition. It is a wonderful place to visit whether you are in a corporate trip with a large group size or doing a city tour with our bus rental Portland.
Address: 1219 SW Park Avenue, Portland, OR 97205
Phone: (503) 226 2811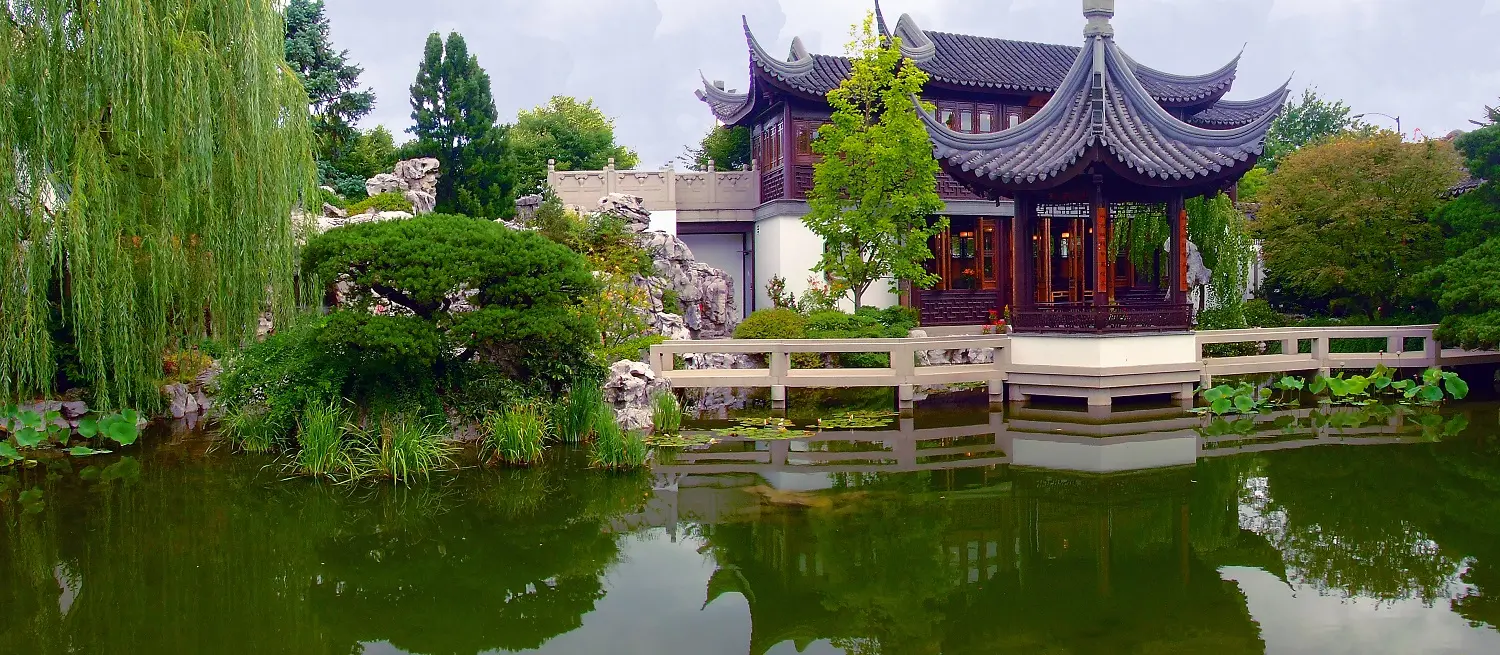 Portland Japanese Garden
This traditional Japanese garden takes 12 acres within the Washington Park. It is a non-profit organization that features eight garden spaces and a Cultural Village. You can enjoy ponds with unique fish species, pagoda structures, waterfalls, weathered stones, and rake patterns, among many other attractions. If you are looking for a calm and peaceful day, this is the best place to visit in your upcoming trip using our Portland tour bus.
Address: 611 SW Kingston Ave, Portland, OR 97205
Phone: (503) 223 1321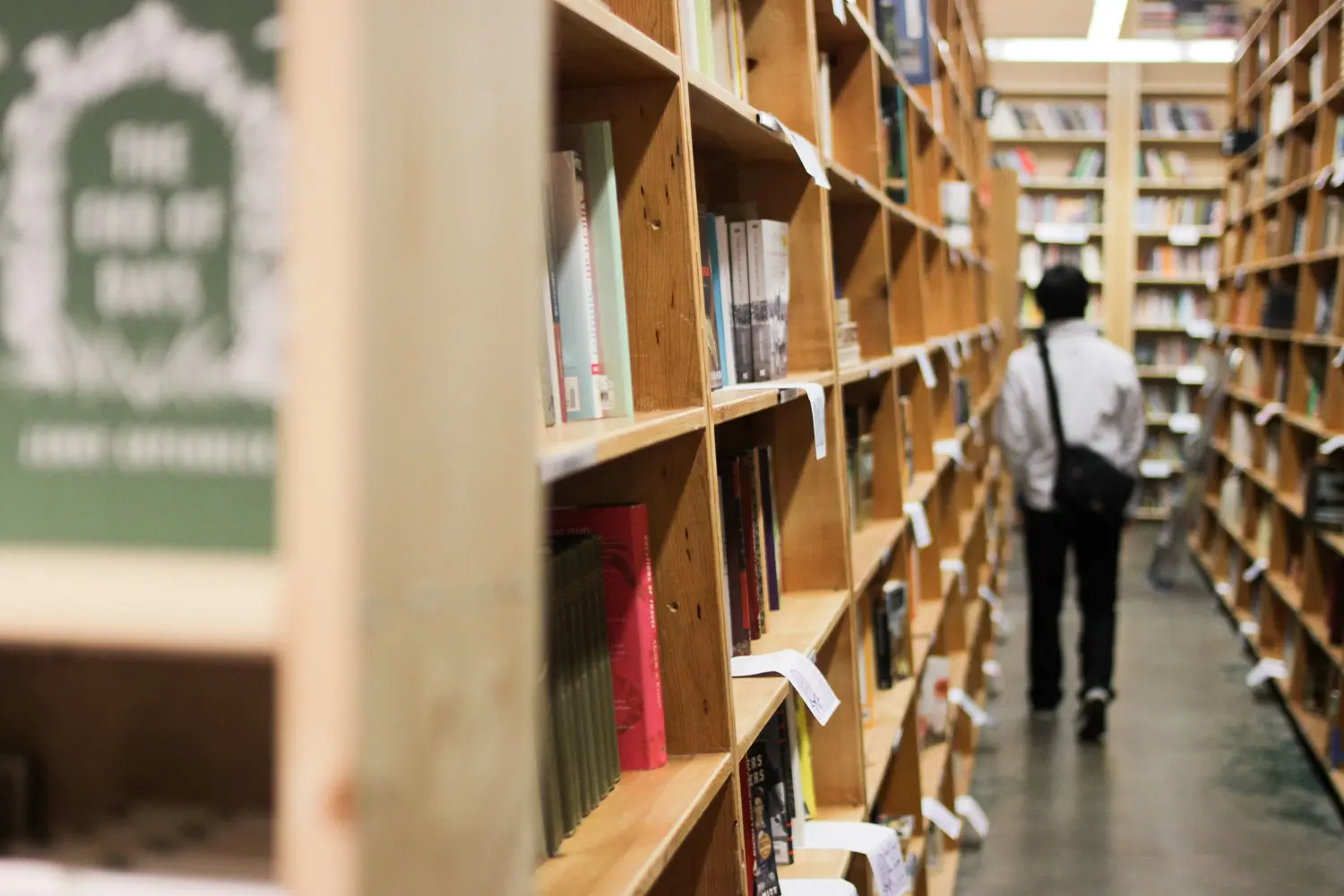 Powell's City of Books
While Powell's Books is a chain of bookstores in Portland, the City of Books is its headquarters – it claims to be the largest independent bookstore of new and used books in the world. Located in the Pearl District, it takes a full city block and offers over 1.6 acres of retail floor space. You can find nine rooms and over 3,500 different sections there, with over four million titles. Our bus rental Portland will be thrilled to drive you to such a magnificent place.
Address: 1005 W Burnside St, Portland, OR 97209
Phone: (800) 878 7323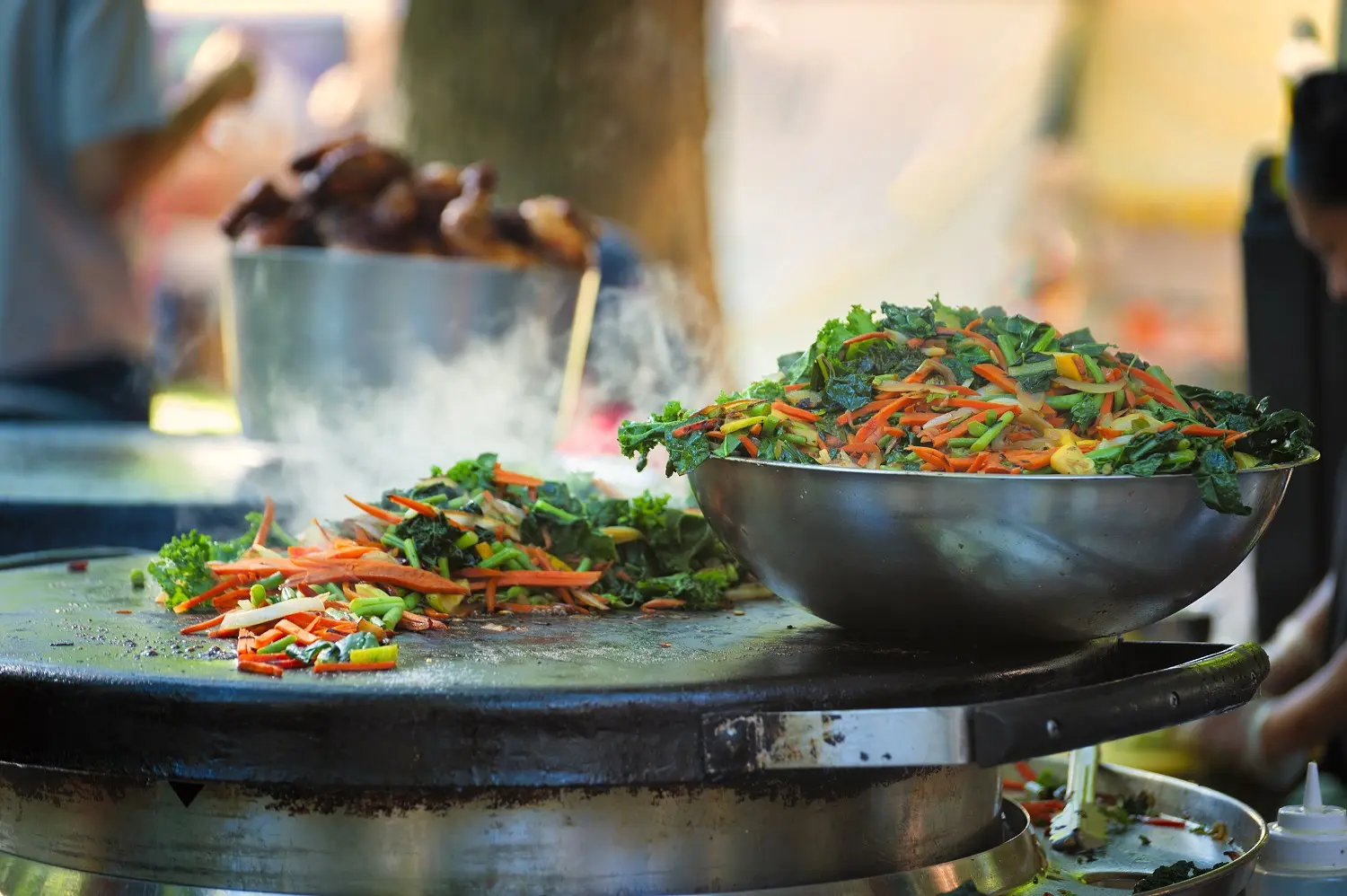 Portland Farmers Market
This is actually a nonprofit organization that controls five farmers markets in Portland. They provide direct connection with over 200 venders based in Oregon and Southwest Washington, including farms, bakeries, meat and seafood providers, and cheese makers. The flagship branch, located at Portland State University, has been considered the best one in the country. Have your group visit the place using our bus charter Portland.
Address: 2 SW Naito Pkwy, Portland, OR 97204
Phone: (503) 222 6072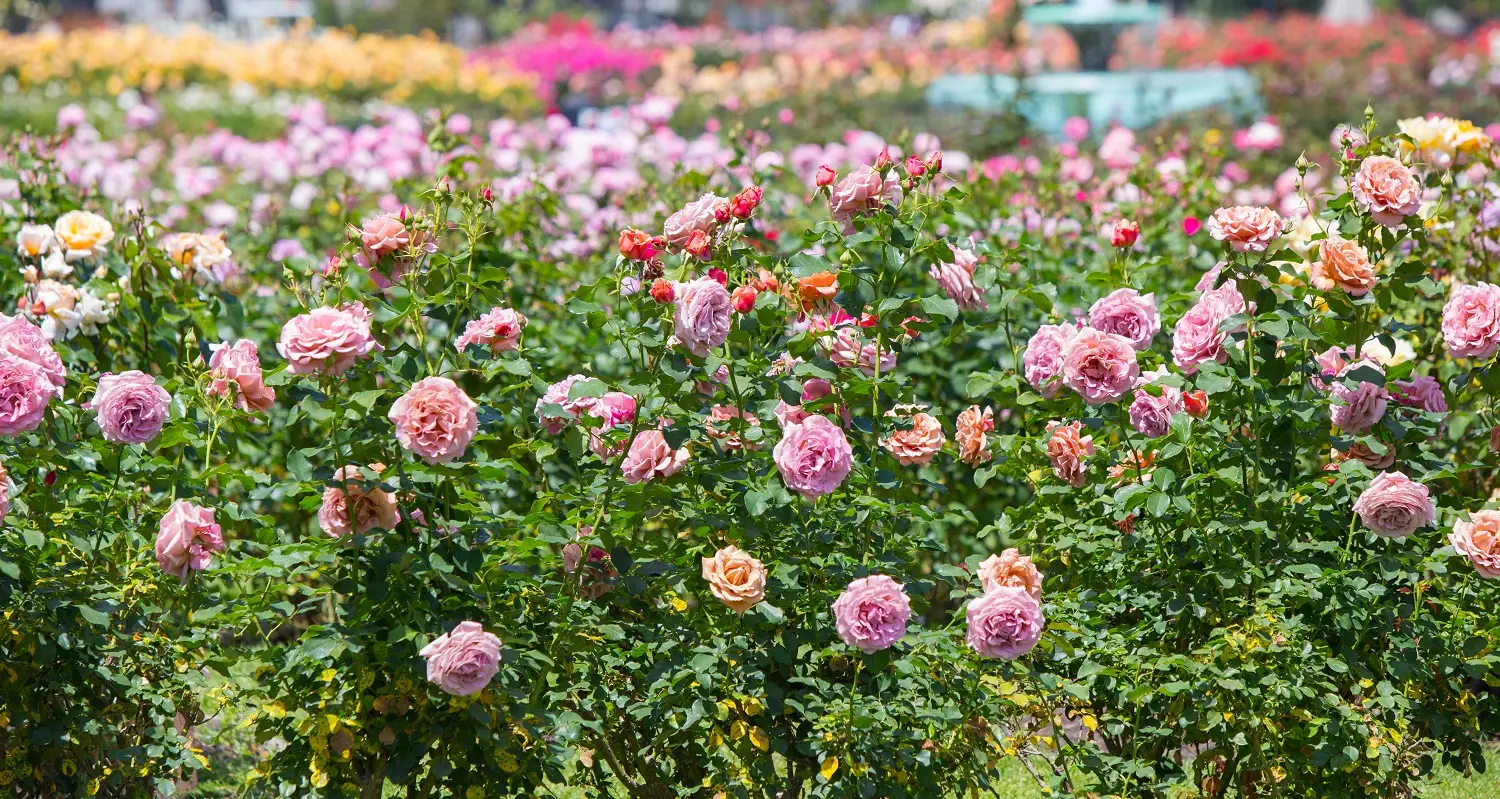 International Rose Test Garden
This rose park is located in the Washington Park region of the city. It offers over 10,000 rose bushes of around 650 varieties, and they bloom from April through October. The place continuously receives new varieties which are subjected to testing and evaluation, so it is an attraction worth being visited many times. In fact, it helped give Portland the nickname City of Roses. Book transportation for Portland tours to visit that garden.
Address: 400 SW Kingston Ave, Portland, OR 97205
Phone: (503) 823 3636
Portland airport bus rentals
It is easy to figure that such an important city would be served by several airports. Portland has most of its air traffic demand served by the International Airport, but there are others which take many other flights so everyone can fly without excessive waiting times. Either one you use, rest assured that our bus rental company will be able to provide group rides to drive you towards your hotel.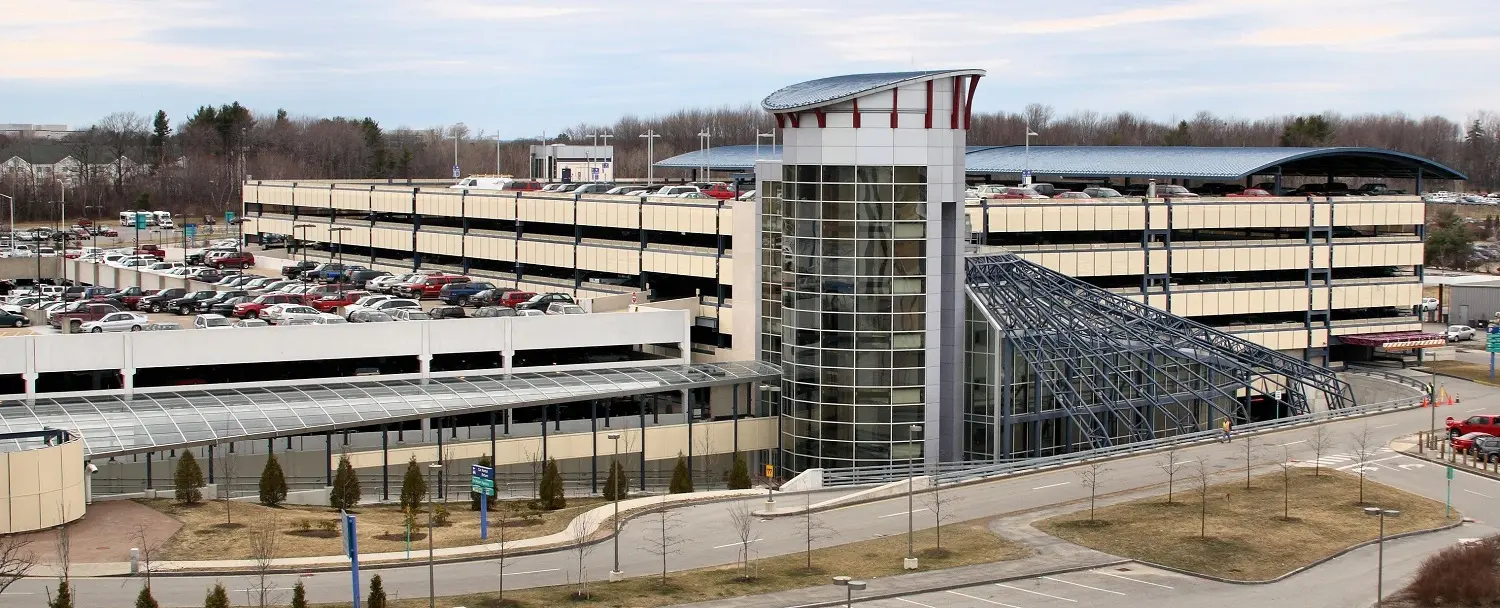 Portland International Airport (PDX)
This civil and military airport is the largest in the state of Oregon, taking around 90% of the city's demand for passenger air travel. It is located within Portland's city limits and 12 miles to its downtown. It covers 3,000 acres and operates with three runways. It offers direct and connected flights to most major airports in the country and international destinations. With our airport bus charter Portland, you can easily arrive there.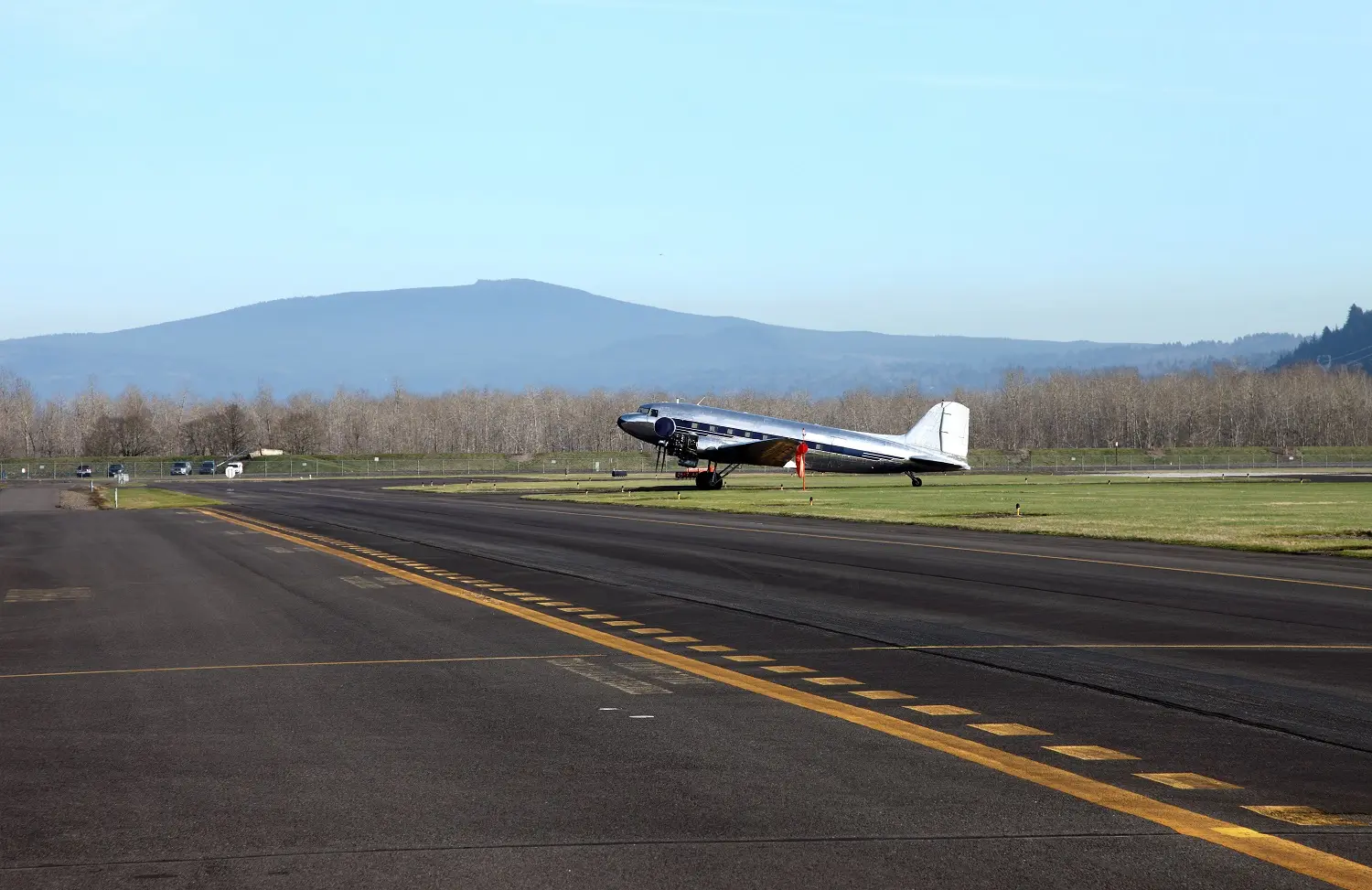 Portland-Troutdale Airport (TTD)
Officially named Troutdale Airport, this location serves general aviation and flight training serving the city of Troutdale. Established in 1939, it features one paved runway, fueling facilities, and a helipad. It was purchased by the city of Portland in 1942 and is currently used as a reliever facility for the Portland International Airport. If you have to use this airport, you can rent a charter bus Portland can pick you up there.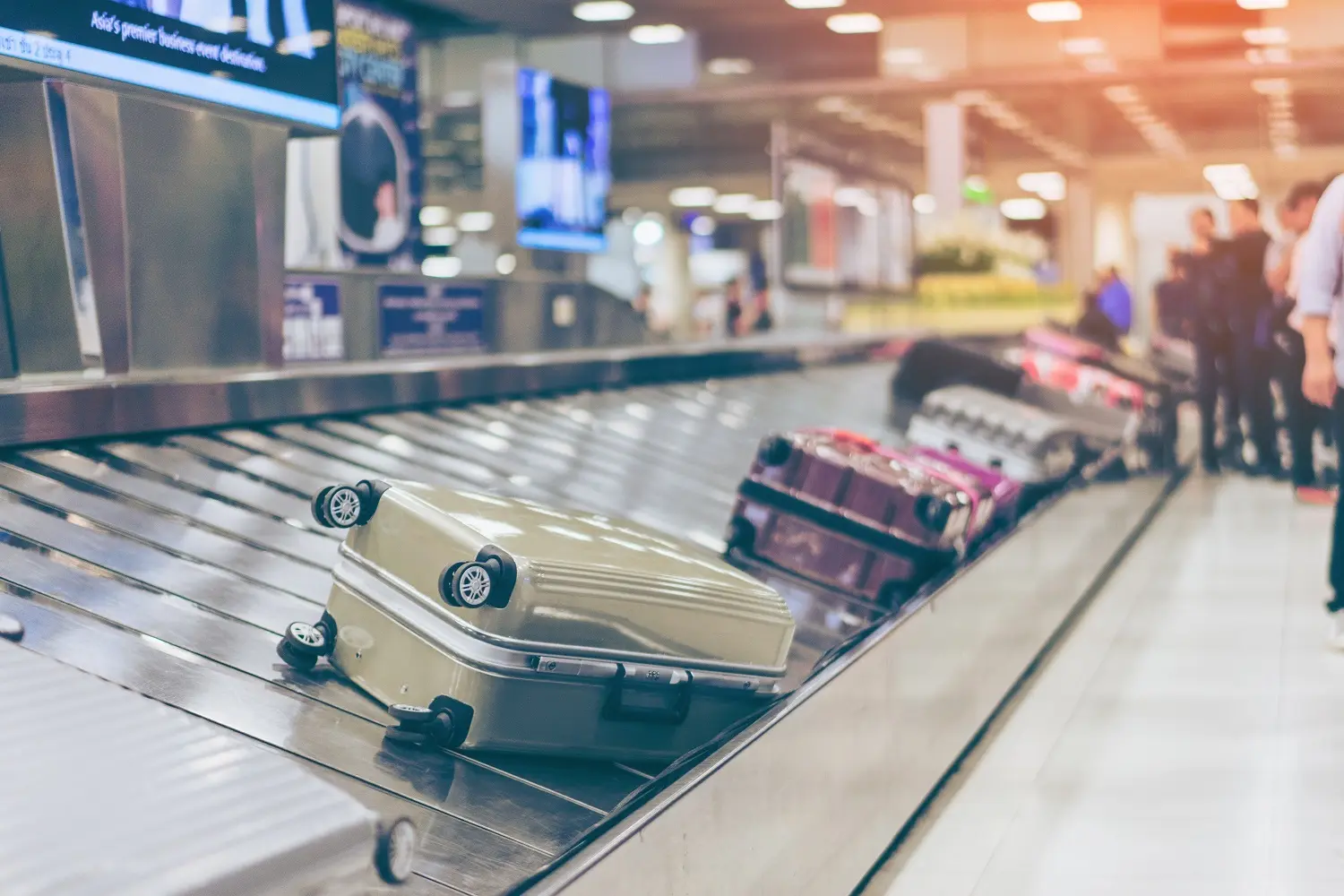 Aurora State Airport (UAO)
This public airport is located one mile northwest of Aurora's business district, which makes it close to the city of Portland as well. This is a general aviation airport which serves as a hub for Van's Aircraft and Columbia Helicopters. It has only one runway and executes over 70,000 aircraft operations every year. Our bus charter Portland can provide you with group transportation to that airport.
Top neighborhoods in Portland
Downtown Portland is the region where you will find wealthy and tall buildings, along with the Portland State University's campus. If you want to spend time in a calmer region, we recommend visiting the Pearl District, especially now that it has been undergoing a full renovation process. Last, but not least, Nob Hill is the place to go to enjoy luxury in the city. Our bus rental Portland can organize a comprehensive city tour for your group.
Call our agency to
hire a bus in Portland
Now that you have read all about the city, it is time to take the plunge. Phone, email, form – choose your favorite way to rent a charter bus in Portland!