Philadelphia


Charter Bus Rental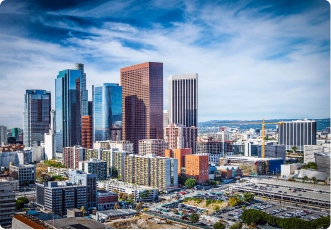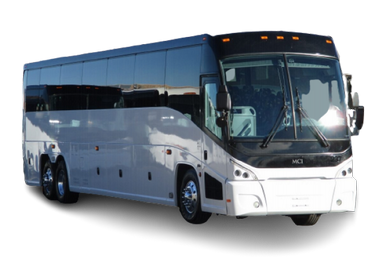 Few cities in the whole country have a vast history as Philadelphia. One of the birthplaces of the North American Independence, it has a wide variety of buildings which are surely going to fascinate you. Parallel to that, you can find beautiful natural exhibitions of all kinds and a bustling business center. Contact our bus rental company today to arrange a comprehensive bus charter Philadelphia.
Well-known companies trust us
It is easy to book a bus in Philadelphia
1
Make your request and wait for our reply
Whether you call or email us, all you have to do is provide detailed information of everything you need from our charter bus rental Atlanta.
2
Wait for us and make the purchase
Once we offer our estimate, you will have our word on it. There will be no surprises; all you have to do is wait for when your bus trip starts!
3
Enjoy your trip and trust us!
While we want you to have fun, keep in mind that we offer full support as well. We have a 24/7 line ready to assist you with everything you need.
The best charter busses Philadelphia
BCS has been a major competitor in this industry for years; we have gathered all the relevant resources to provide you with a world-class transportation service. Then again, that does not make us rest: we are always looking for new ways to make our bus charter rental Philadelphia better and even more efficient. We want you and your travel group to have an unforgettable experience during your trip!
Check out also Charter Bus Rental in other our top destinations: New York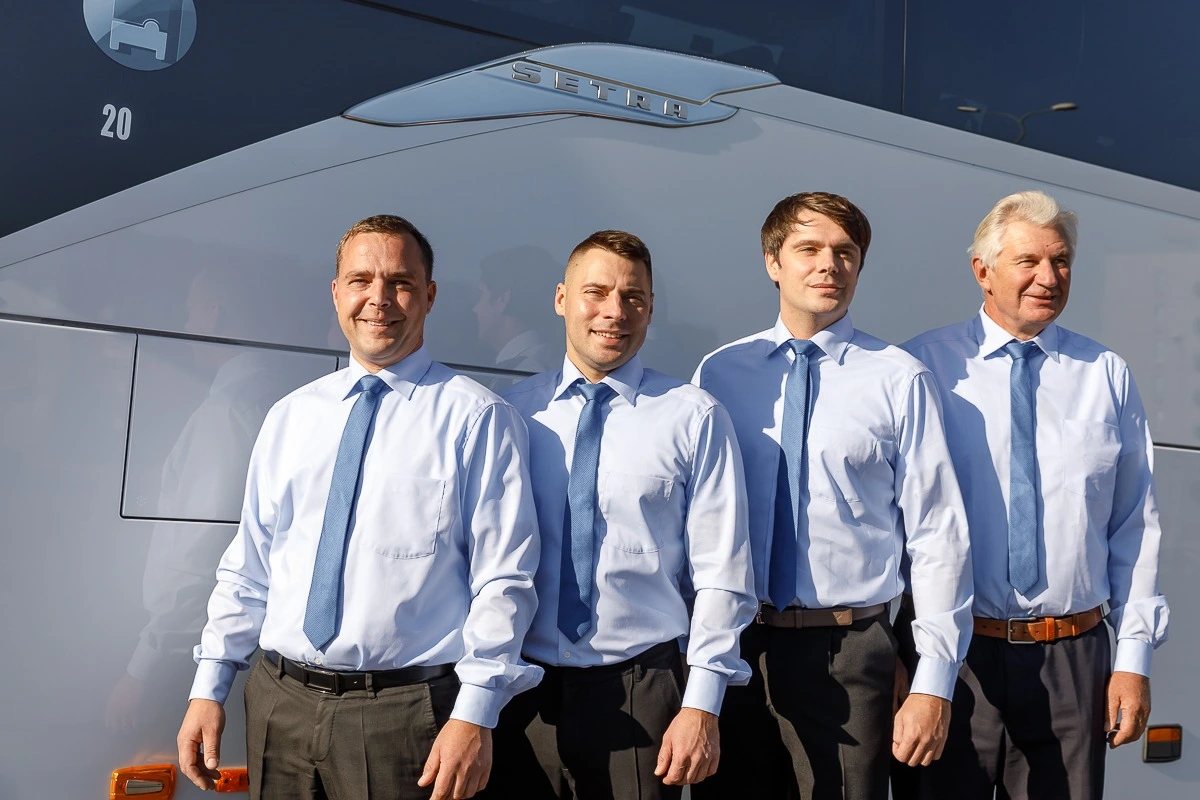 Philadelphia charter buses
BCS is prepared to assist you during your trip whether it is a short business stay or a touristic voyage that will last some days. Our mini bus rental Philadelphia only uses modern vehicles equipped with onboard entertainment, climate control for your comfort, and ABS brakes for your safety. They are better than private cars because they spare you from the hassle of driving.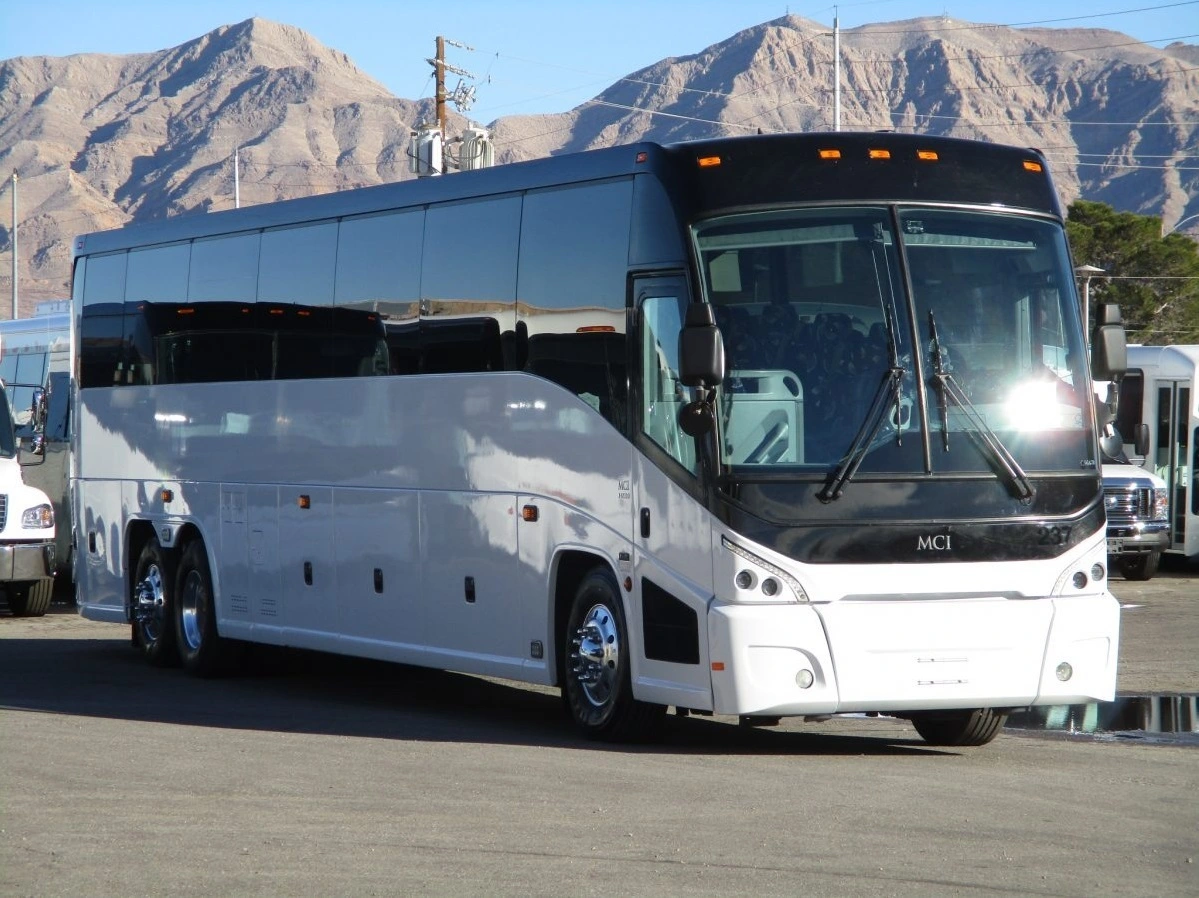 Comfort bus
50
50
50
Climate control
Radio system
Microphone
Fridge
WC
Reclining seats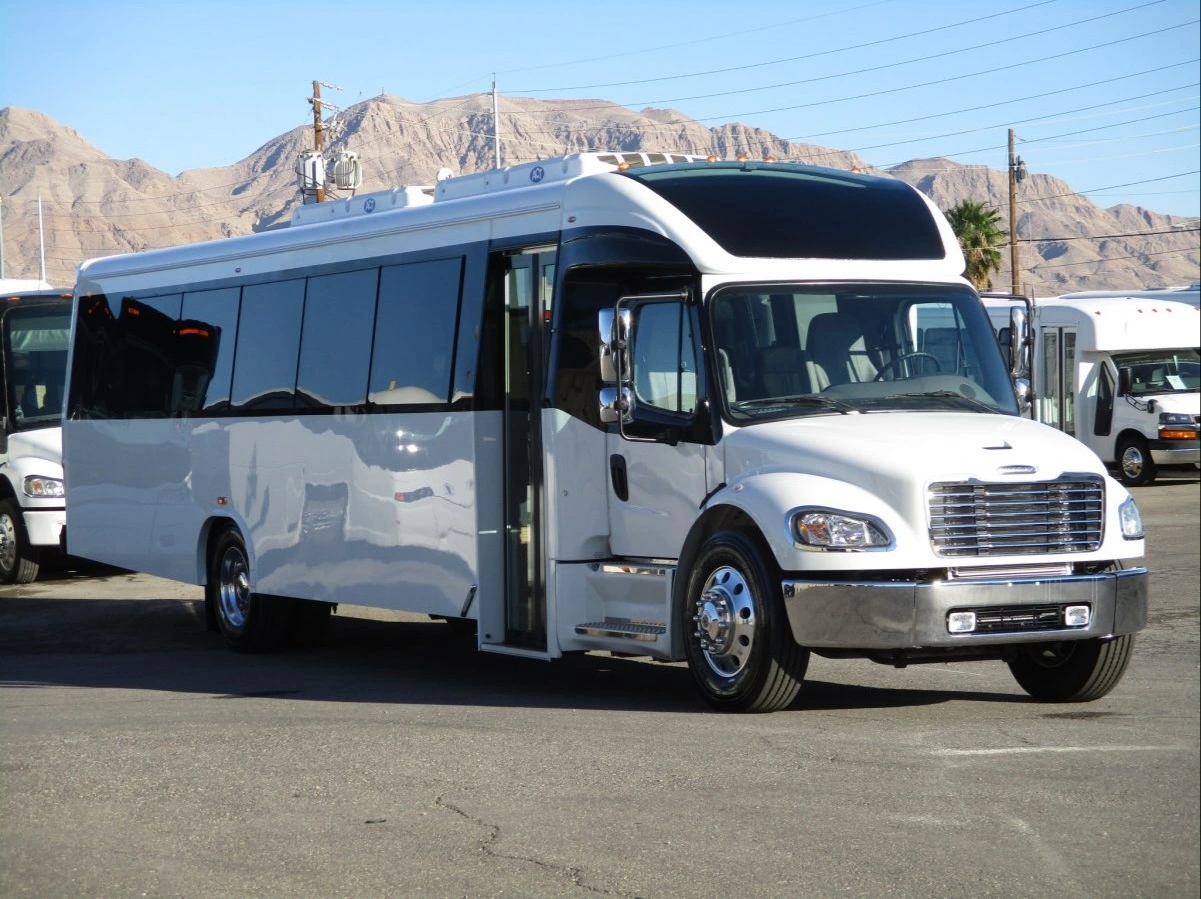 Minibus
16
13
13
Climate control
Radio system
Microphone
Fridge
Navigation
Reclining seats
Executive Minibus
27
27
27
Climate control
Radio system
Navigation
Why should I rent a bus in Philadelphia
The years of experience that BCS has accumulated in the USA and in Europe enable us to anticipate any possible issues with our charter rental Philadelphia. This way, we can activate all the resources at our disposal to deal with them as quickly as possible. However, there are many other reasons as well. They are our pride and joy; we are going to explain them all so you can feel even more confident about hiring us.
Fully equipped vehicles
We know you want the best and we are here to provide it. Our Philadelphia charter bus features all the necessary safety items plus others focused on comfort and convenience. Traveling will be a breeze!
Only experienced drivers
When you are on the road, you rely on the driver's expertise to arrive quickly and safely. We know that. Our bus charter Philadelphia is executed with only trained drivers who have years of experience. 
Custom service packages
You will tell us what you want, and our charter bus rentals Philadelphia will make it happen. And we will even leave you wanting more.
Huge partner network
You know that friend you can trust with everything? We have dozens of those. And they are all at your service.
Low environmental impact
By opting for a bus rental Philadelphia, your trip will emit less carbon dioxide per person than private cars, public trains, or commercial airplanes.
Ready to help at all times
We have a special hotline that operates 24/7. It can help you with whatever you need, whether before or during your Philadelphia bus charter trip.
Minibus rental Philadelphia
Everything in our service is said from experience. We have worked in this segment for years, so we have accumulated all the necessary resources to provide you with world-class service. Then again, we are always interested in finding new ways to make our minibus rental with driver Philadelphia better and more efficient. We strive to allow you and your travel group to enjoy yourselves to the fullest!
Those characteristics and many others make BCS a high-class and reliable transportation company which provides great service. Our mini bus rental Philadelphia is innovative at once while preserving major traditional aspects of optimal customer service. With all that, we strive to provide an environment where you can sit back and relax your trip. Here is how we guarantee to provide you with a top-notch service.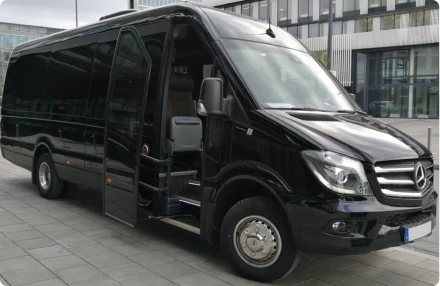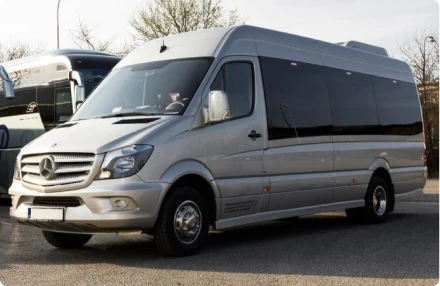 Luxury minibus rental Philadelphia with BCS
01
Comfort
We make sure to use the latest vehicles available in the market. That means they all comply with the latest standards in terms of comfort. Our charter bus rentals Philadelphia take you wherever you want in the city with adequate space for you and your luggage, and comfortable seats which you can recline. Our big goal is to keep you relaxed and rested so you can enjoy your stay to the fullest.
02
Reliability
BCS has been active for over ten years. We have become a reference in minibus rentals Philadelphia because we not only provide a good service, but also see each completed trip as an opportunity to analyze our work and identify where we can perform even better. That is why we offer extra resources like the 24/7 hotline, which is a permanent resource you can access whenever it is necessary to contact us. When traveling with us, we want you to have no worries whatsoever.
03
Safety
Another advantage of using modern buses is that they comply with the latest safety regulations. It is a priority for us to have our Philadelphia charter bus rental offer items such as speed limiters, ABS, and seatbelts for everyone. That makes you relaxed and allows your travel group to properly enjoy themselves in their trip to NYC. Besides all that, we can all use fewer reasons to worry about, right?
Frequently asked questions
For trips done from May to October, we recommend booking up to two months in advance. For trips done from November to April, it is easier for BCS to book your charter bus rental Philadelphia even if you contact us on a short notice.
Then again, we encourage you to contact us in all cases. We will always be glad to try and book your trip. Since our services are highly flexible, we could work around by offering alternative packages to execute what you need despite providing the service on a short notice.
First of all, we will send you the driver's name and mobile number on the evening prior to your service. If you cannot reach them before or during the trip, you can always use our 24/7 hotline to ask for assistance: you can call +1 814 300 8650 and we will help you.
In general, we recommend your travel group takes a medium suitcase (27 x 18.5 x 14 inches) plus a laptop bag or a small backpack (18 x 13 x 7 inches) per person. If you are not sure that the group's luggage will fit in the charter bus rental, you can ask to speak with our travel advisor.
Then again, we can always do our best to accommodate special needs. If your group transportation comes with more luggage items, like a group of musicians with equipment, or luggage with special sizes, like a ski team, all you need to do is inform us of that in detail beforehand
It depends on you, actually, because our bus charter Philadelphia is designed to be flexible. However, there are specific cases which we can explain better with the following items:
On airport orders, you will meet your driver at the arrivals hall. The driver will be waiting for you with your name on a pick-up sign. We can write anything you prefer on that sign, such as your company's logo or the group leader's name.
When the pick-up location is a port or a train station, you will meet your driver at the nearest possible meeting point. We will inform you of that exact point beforehand, of course, on the order confirmation.
When you request the driver to pick you up at your accommodation, the driver of your private charter bus rental will be outside of the building.
Once we confirm the charter bus rental reservation you have made, we will send you an invoice for payment. You can use bank transfer, credit card, or PayPal.
Our agency is proud to work with a variety of clients. For example, we may collaborate with travel agencies by catering to their tourism packages as much as possible. Our experience is also useful to assist with corporate events, since the company itself is usually making such plans for the first time. Parallel to that, BCS has also worked with MICE Travel companies, concierge services and limousine services. 
Parallel to that, BCS has also worked with MICE Travel companies, concierge services and limousine services.
In short, we are ready to cooperate with both experienced and first-time clients. We do not limit ourselves to driving people from A to B in our Philadelphia charter bus; we have the experience and the resources to assist you in many points of your group transportation plans. 
How can I use a Philadelphia bus rental?
We become better and better at what we do over time because we know how to apply feedback from our customers. Our bus rental Philadelphia is trusted by countless clients of all types, whether big or small groups, and for personal or professional trips. Every new trip becomes an opportunity for us to learn and identify new ways to provide you with an even better transportation service by bus.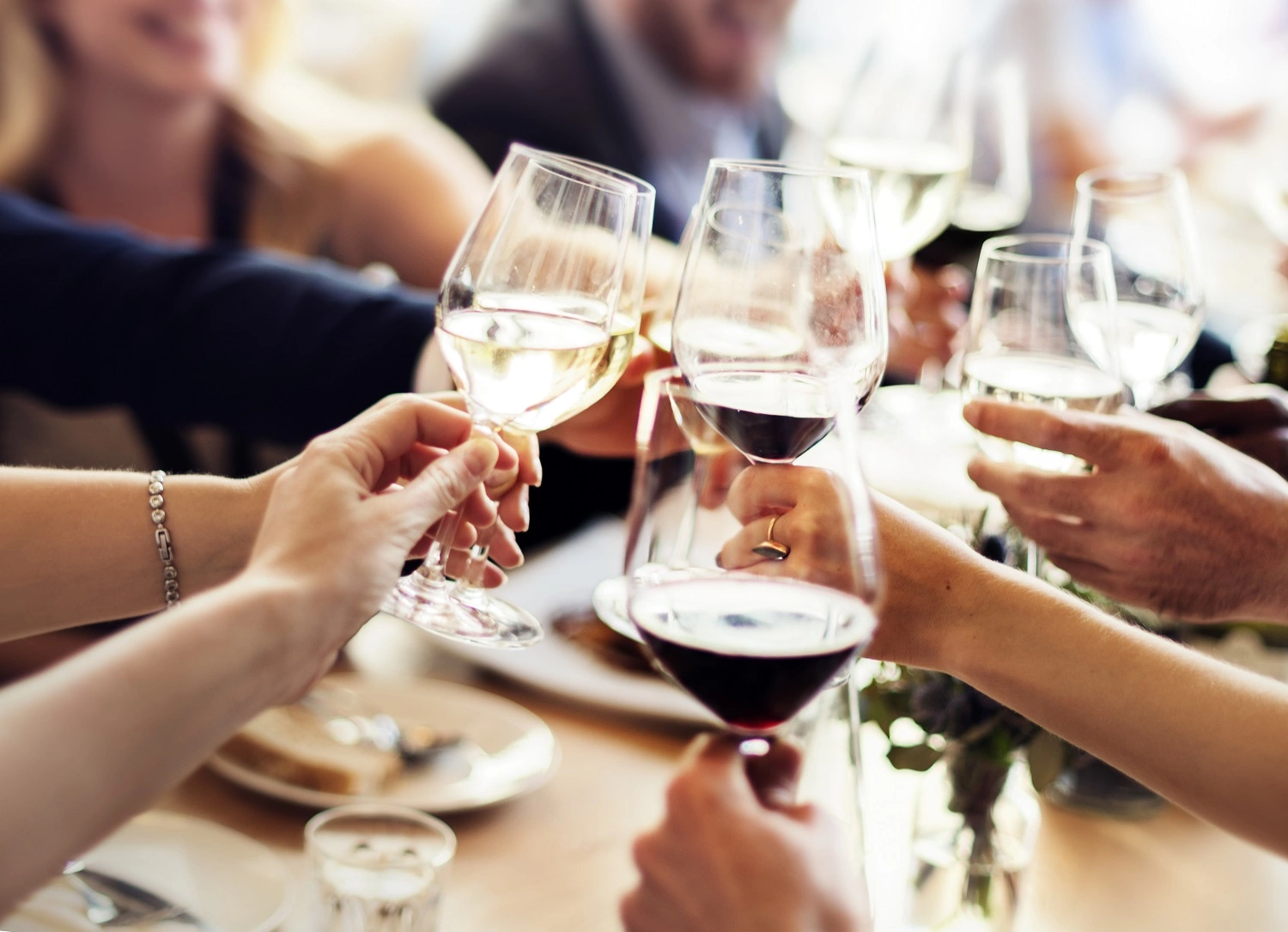 Corporate bus rentals Philadelphia
Our Los Angeles bus charter can assist you at events where you need to pick up attendees at different locations and bring them to the venue on time.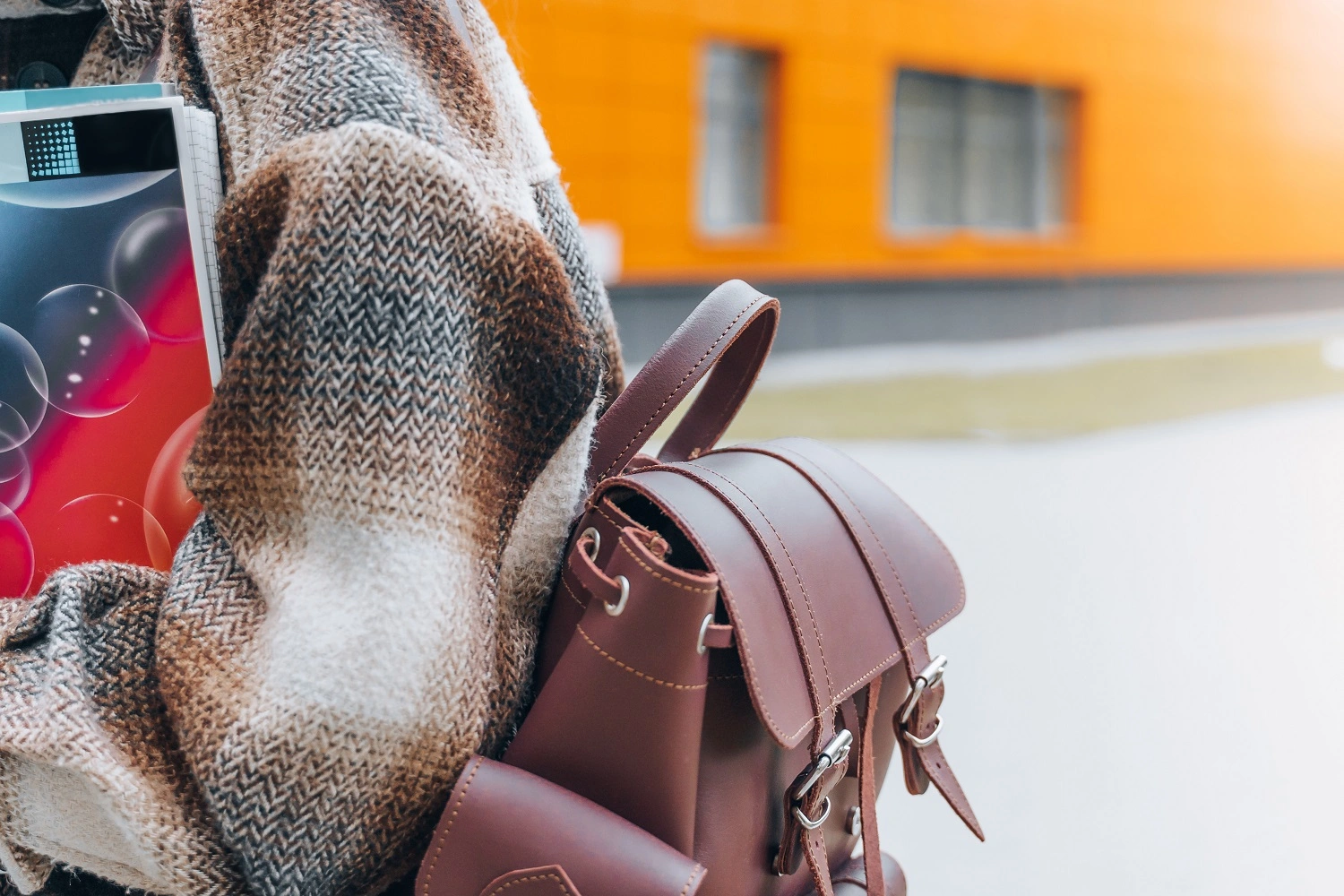 Student bus rentals in Philadelphia
Group trips to specific destinations in the city or neighboring cities. Our Philadelphia charter bus rentals can pick up and drop off your group of students at school in a timely manner.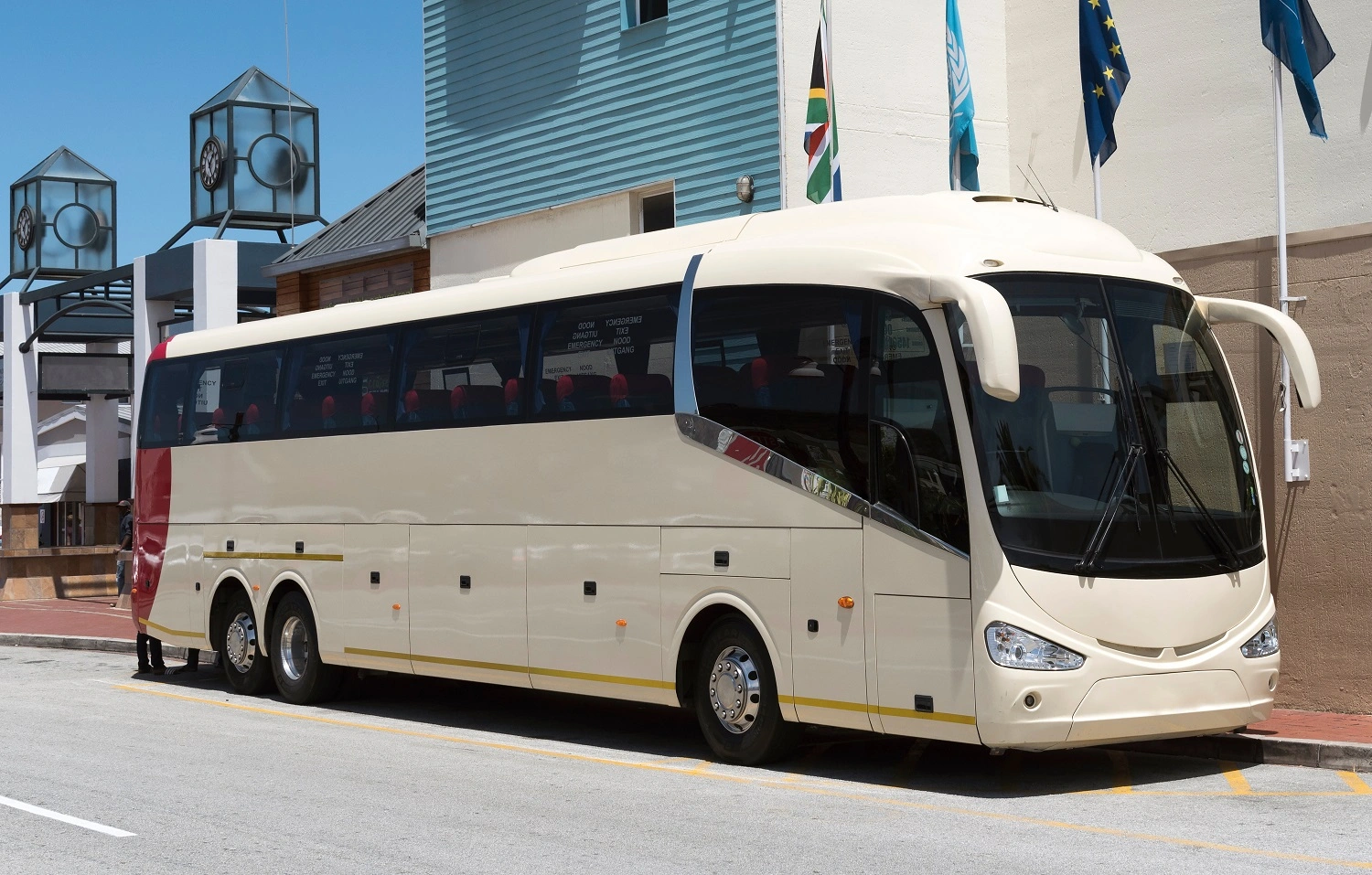 Custom tour buses Philadelphia
If none of the options above suits your travel needs, there is no problem at all! You just need to fill our form requesting exactly what you need. Our Philadelphia bus rentals will do their best to assist you!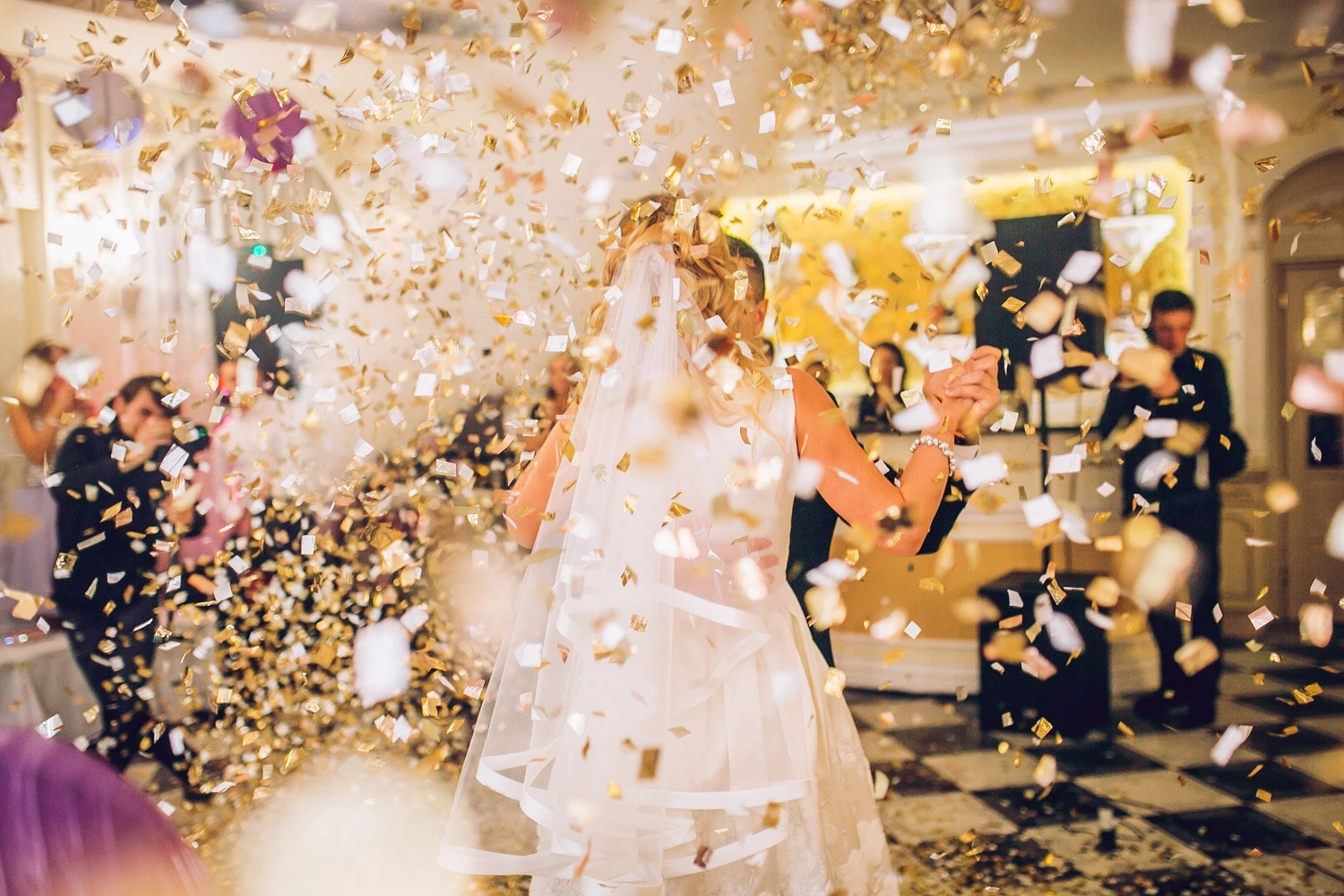 Wedding charter buses Philadelphia
When you are planning a wedding ceremony, you need everything to happen perfectly. BCS can make that happen in terms of transportation. Our minibus rental Philadelphia can drive everyone to the venue on time.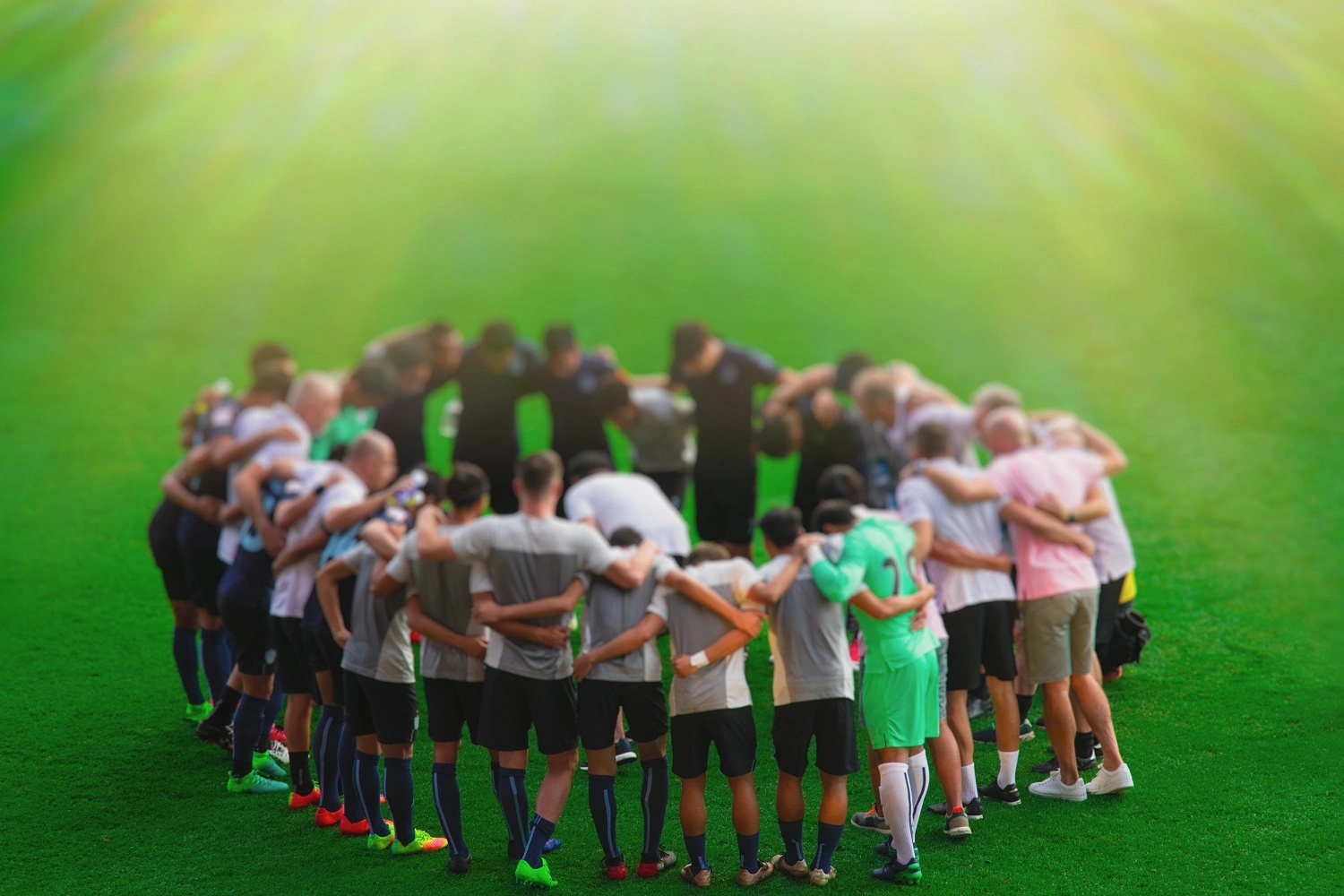 Sports bus rental Philadelphia
Whether you want to watch a game with a whole group of fans, or you coordinate a sports team, trust us to have everyone reach the stadium in a timely manner. Our charter rental Philadelphia can also arrange extra room for their equipment.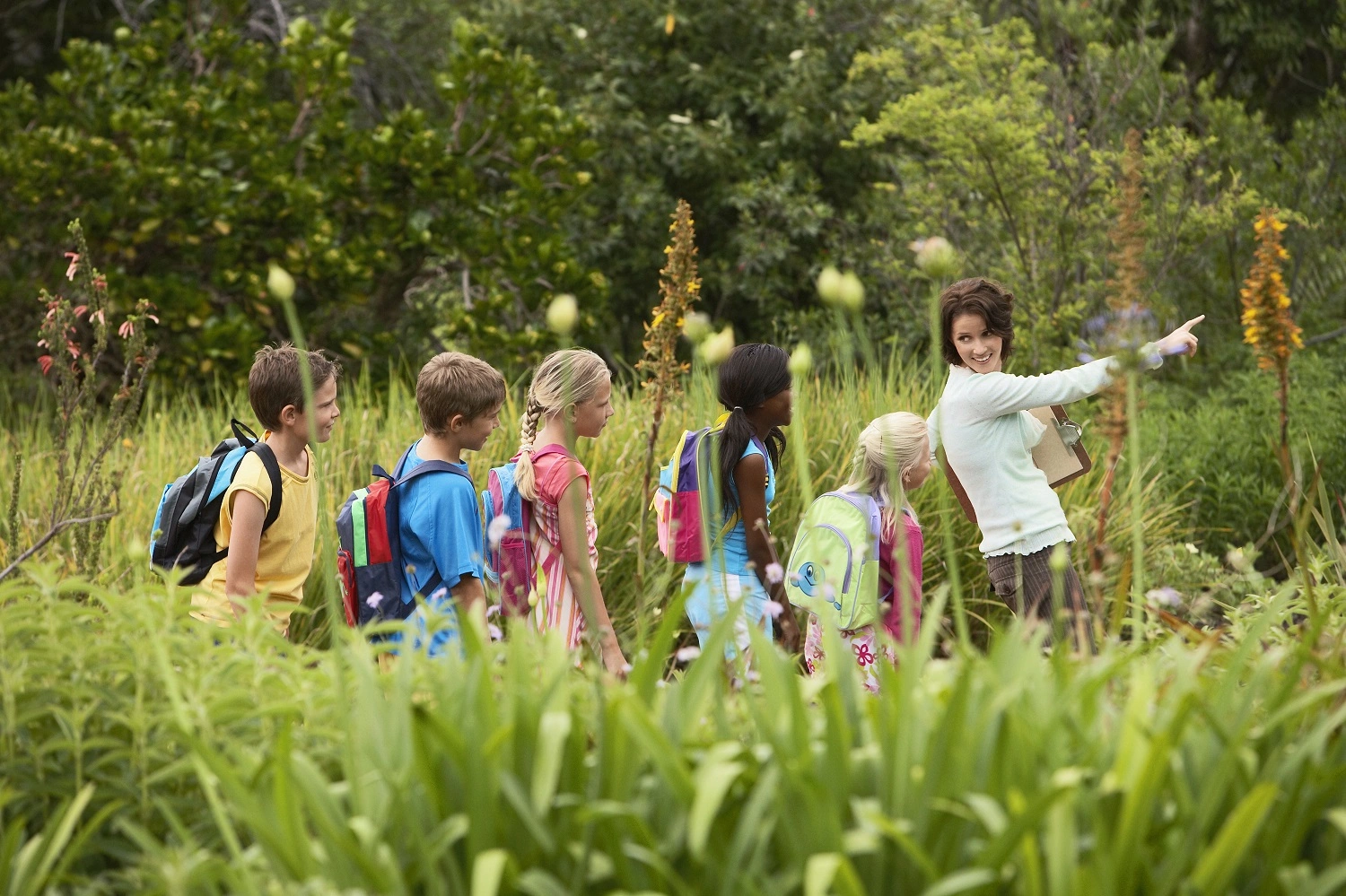 Field trip coach bus Philadelphia
Our bus company Philadelphia can drive your group of students to wherever they need, then back to the academic institution in no time. Our professional bus drivers know the city well enough to find the best routes.
Rent a bus
in Philadelphia today
You can call us, email us, or simply fill our online form. The goal is to provide us with all the details of your needs. Our charter bus rental Philadelphia service is just a conversation away from you!
Top events in Philadelphia
Whether you want to stop and smell the flowers or run as fast as you can, Philadelphia has the perfect event for you. This city blends the charm of a small town with busy activities of a metropolis. Next time you are in the city, you can contact us to rent a minibus service Philadelphia from our bus rental company. We will be pleased to help you plan the perfect bus rental to suit your transportation needs.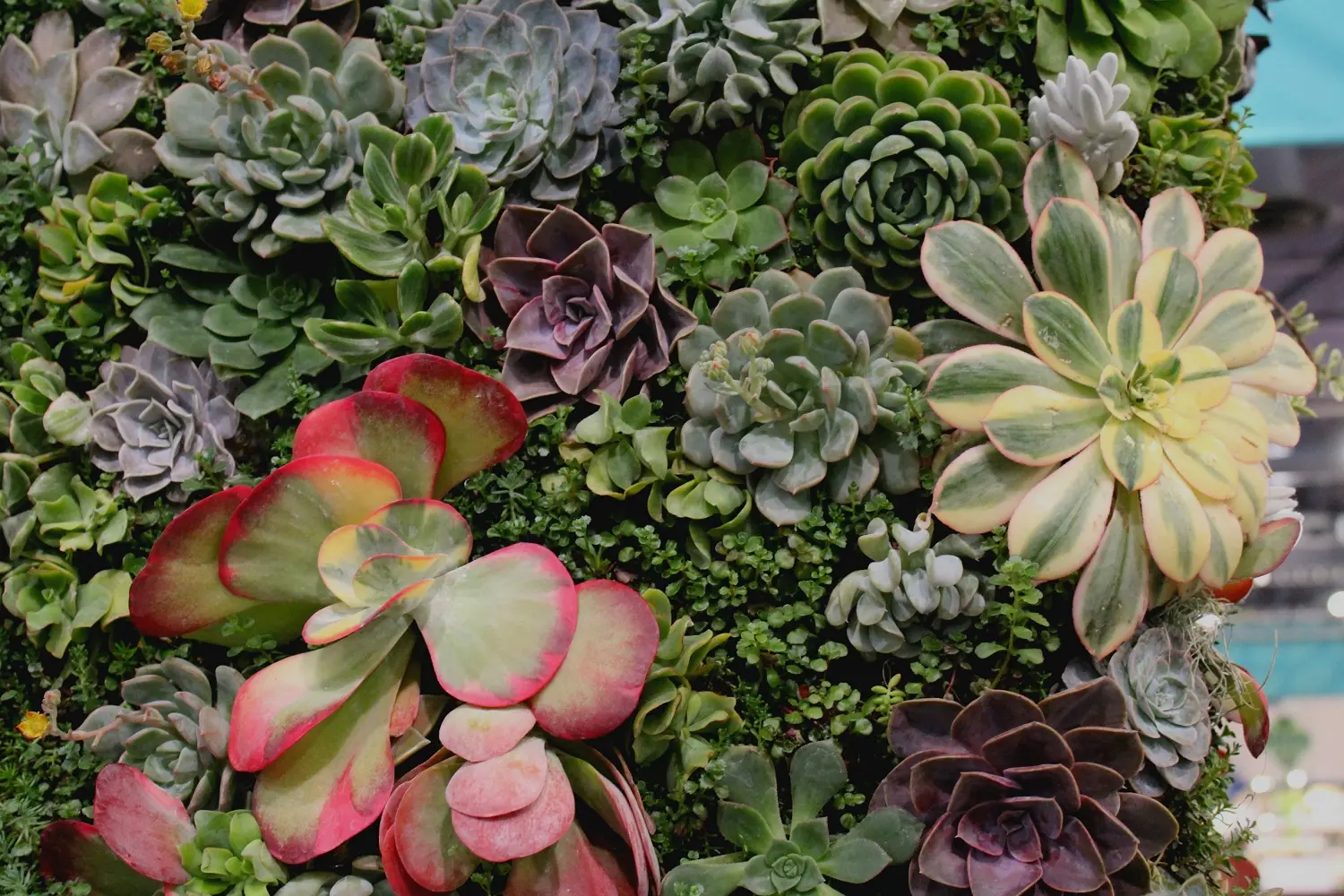 Philadelphia Flower Show
Produced by the Pennsylvania Horticultural Society, this event happens every year in early March and is the oldest and largest of its kind in the world. Over 250,000 people attend it every time to contemplate its wonderful large scale gardens, which follow a different theme in every edition. With our charter bus rentals Philadelphia, you will be able to arrange group rides for everyone to enjoy this natural beauty.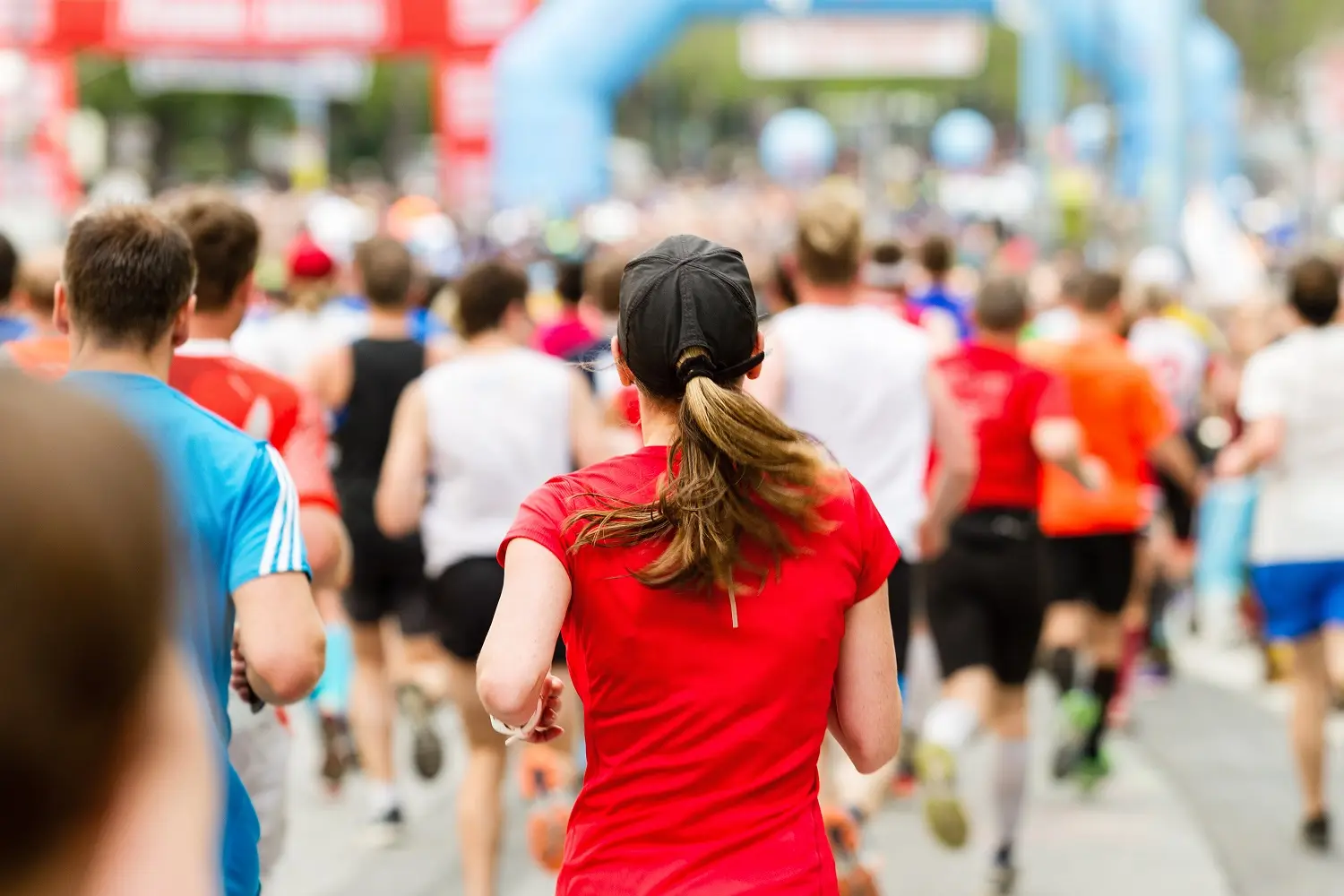 Philadelphia Marathon
Also known as the Philadelphia Independence Marathon, this is one of the annual sporting events in the city. It takes place on the third Sunday of November once a year since 1954 and has become one of the top ten in the country. It attracts over 30,000 runners, 60,000 spectators, and 3,000 volunteers. Next time you want to watch this race, or even compete, feel free to rent a bus Philadelphia with our charter bus company.
Philadelphia Auto Show
This event is held at the Pennsylvania Convention Center once a year, generally in March. It first happened in 1902 and is currently organized by the Automobile Dealers Association of Greater Philadelphia. It has grown very much over the past few years, and now welcomes more than 250,000 visitors in every edition. It is definitely a mandatory visit for your professional group, which we can assist with our bus rentals Philadelphia.
Top places in Philadelphia
This is a wonderful place to visit if you appreciate art and history. You can enjoy wildlife at a gigantic natural zoo, enjoy delicacies at the Reading Terminal Market, or contemplate fine art at a museum. This city offers so many options that it is necessary to book a comprehensive city tour to enjoy all of them. With our charter bus company, you will be able to plan group rides to suit your transportation needs.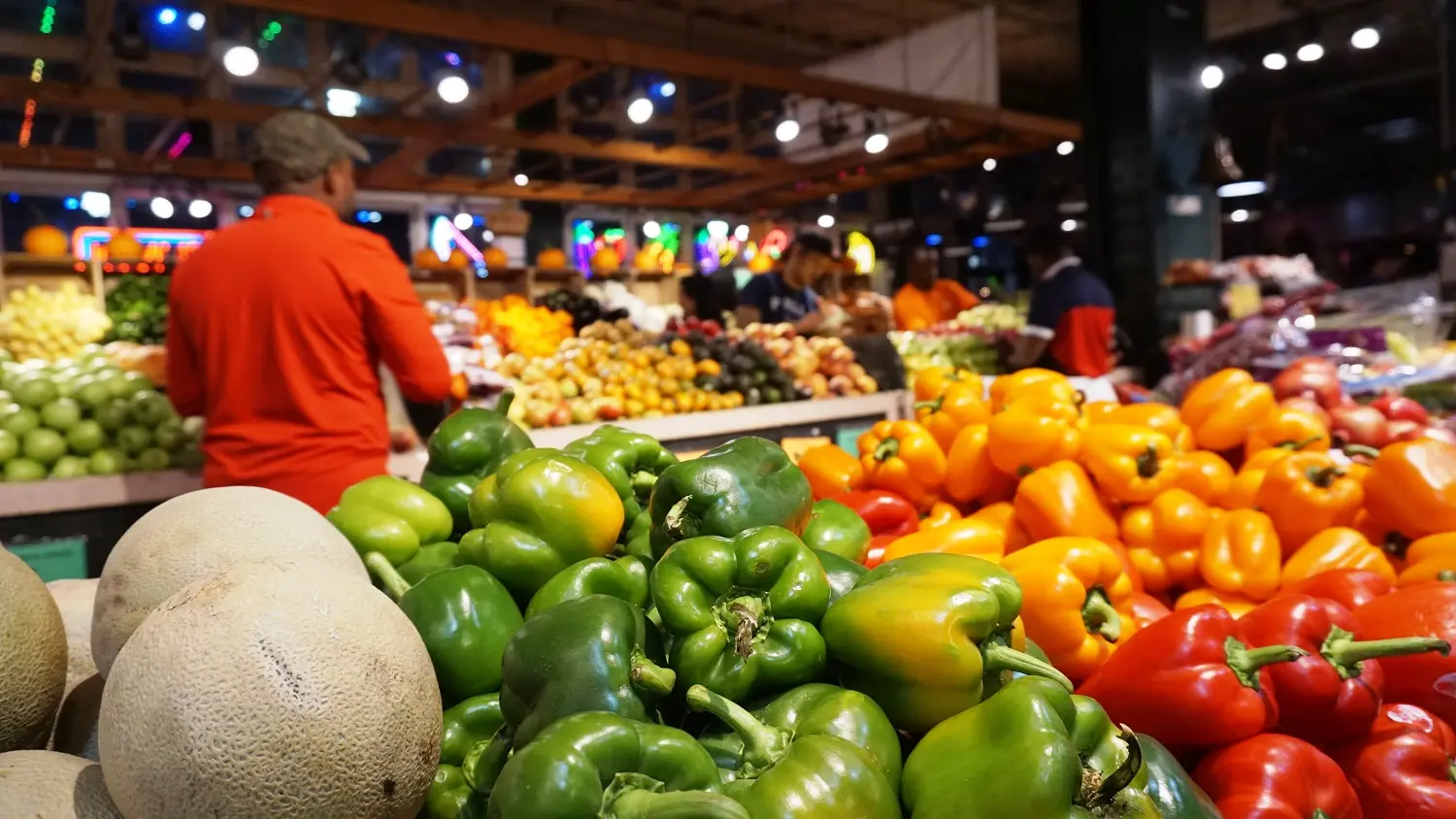 Reading Terminal Market
This enclosed public market is located at the corner of 12th and Arch streets in Center City Philadelphia. It was first opened in 1893 under the elevated train shed of the Reading Railroad Company as part of the city's action to move markets indoors for safety and sanitary reasons. Nowadays, you can find stands with delicacies of all sorts, so it is the best option for group rides. Our bus rental Philadelphia can surely drive you there.
Address: 1136 Arch St, Philadelphia, PA 19107
Phone: (215) 922 2317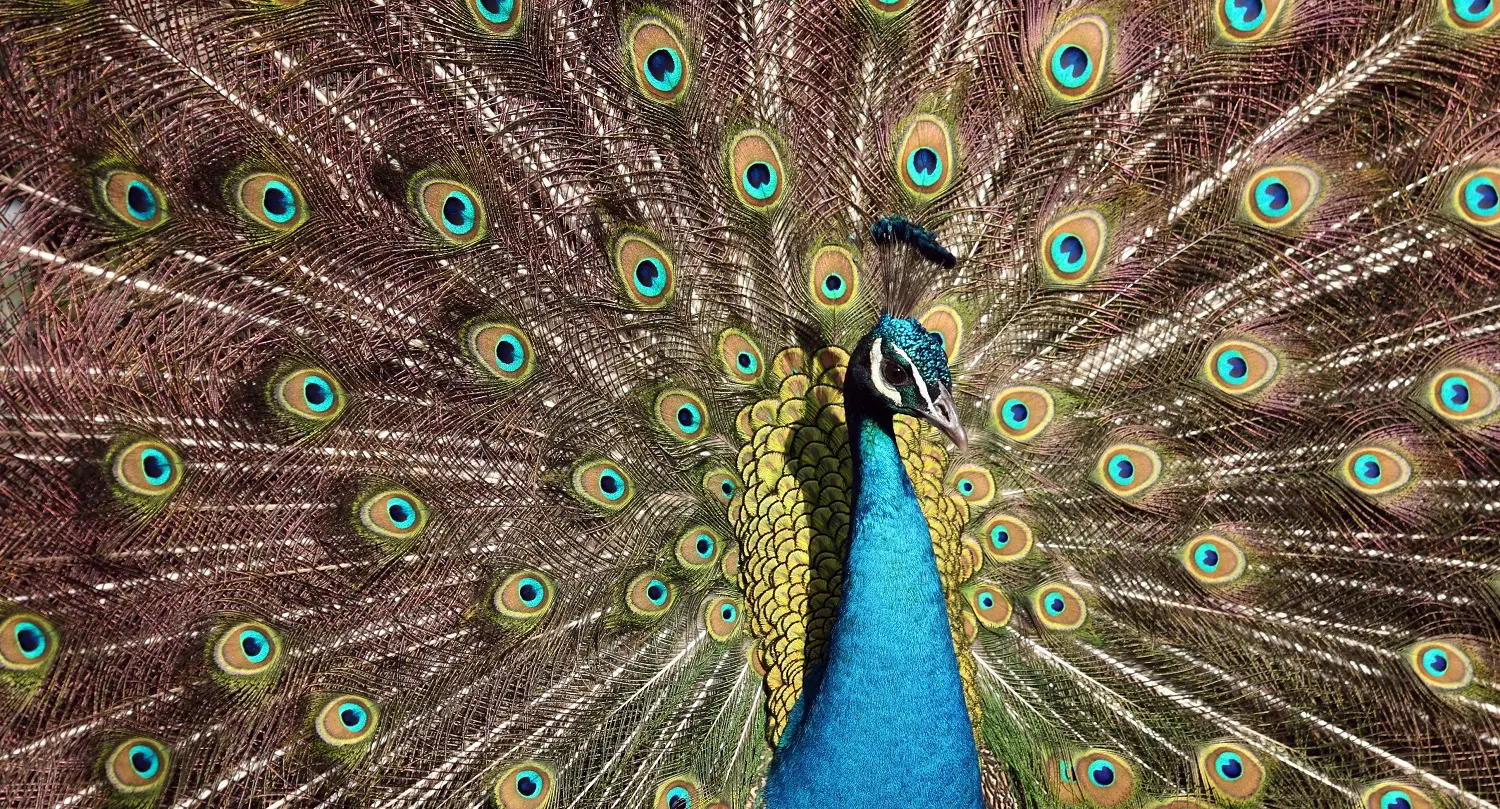 Philadelphia Zoo
Located in the Centennial district of the city, this is the first true zoo in the whole country. It was built in 1859, but its official opening was delayed to 1874 because of the Civil War. It is also one of the first to breed animals and to protect their natural habitats. Home to 1,300 animals, this zoo takes 42 acres and includes a paddleboat lake. It is definitely a beautiful place to visit with our Philadelphia tour bus.
Address: 3400 W Girard Ave, Philadelphia, PA 19104
Phone: (215) 243 1100
Franklin Institute
This science museum is also a center of science education in the city. It was founded in 1824 and, as you may have imagined, it is named after scientist and statesman Benjamin Franklin. It is one of the oldest centers of science education and development in the country, with the chief astronomer Derrick Pitts. You can book a student trip with quick and efficient group transportation by using our bus charter Philadelphia.
Address: 222 N 20th St, Philadelphia, PA 19103
Phone: (215) 448 1200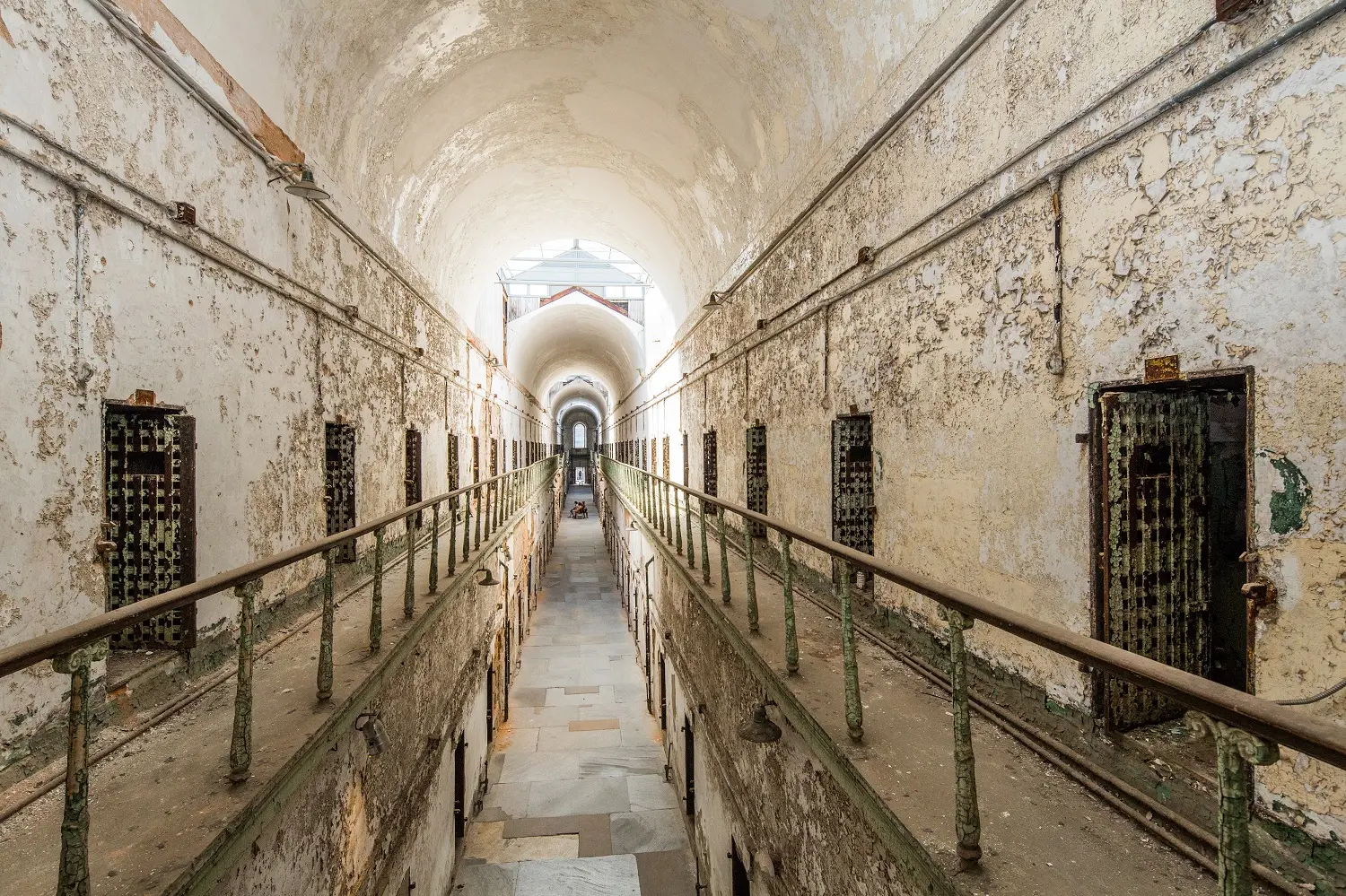 Eastern State Penitentiary
This former prison is located in the Fairmount region of the city and was active between 1829 and 1971. It is credited with a modern system of incarceration which focused on reform instead of punishment and has held criminals such as Al Capone and Willie Sutton. It used to be the largest and most expensive public structure ever built in the USA. You can book a city tour including a visit there using our bus rental Philadelphia.
Address: 2027 Fairmount Ave, Philadelphia, PA 19130
Phone: (215) 236 3300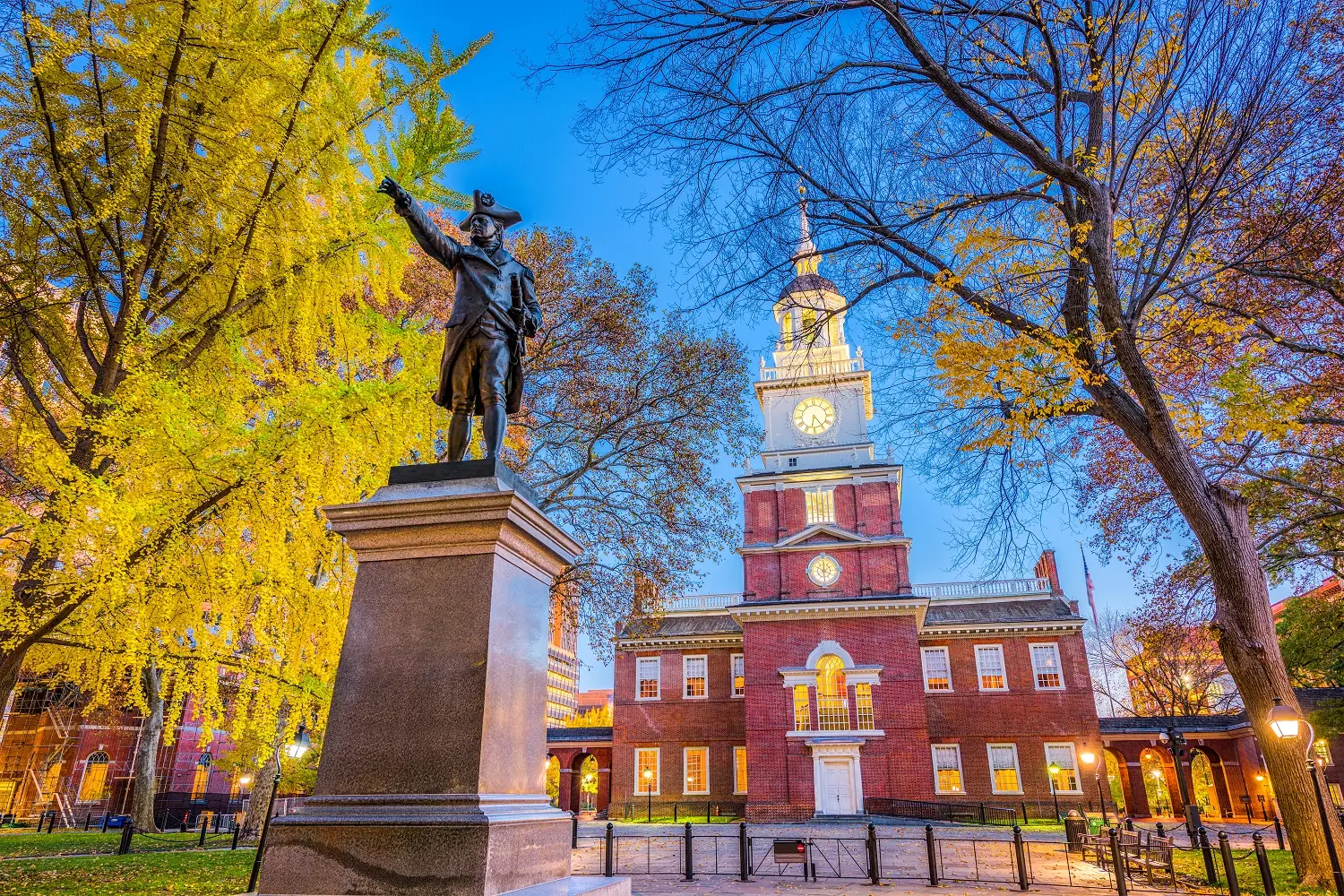 Independence Hall
This historic civic building was the place where the country's Declaration of Independence and Constitution were debated and adopted by the Founding Fathers. The place is the center of the Independence National Historical Park, which has been designated a UNESCO World Heritage Site. The building was completed in 1753 and is a mandatory place to visit next time you are in the city. Our bus rentals Philadelphia can surely drive you there.
Address: 520 Chestnut St, Philadelphia, PA 19106
Phone: (877) 444 6777

Philadelphia Museum of Art
This art museum was originally built in 1876 and completed in 1928 in the Fairmount region. It has collections which add up to a total of 240,000 objects of European, American and Asian origins, considering sculpture, paintings, prints, drawings, photographs, armor, and decorative arts. It also includes annexes such as the Rodin Museum. It is definitely a great location to visit with a field trip using our charter bus rental Philadelphia.
Address: 2600 Benjamin Franklin Pkwy, Philadelphia, PA 19130
Phone: (215) 763 8100
Philadelphia airport bus charter
There are three main airports serving the city. The PHL airport is the primary gateway in Philadelphia, while PNE takes part of its demand and ILG serves neighboring cities as well. Either way, it is easy for you to get in and out of the city by airplane. And now, with our bus rental company, it is even easier for you to arrive at that airport or leave it towards your hotel. Contact us today and rent a bus charter Philadelphia.
Philadelphia International Airport (PHL)
The primary airport that serves the city welcomes around 20 million visitors every year. It is located 7 miles away from the downtown region and operates with 22 airlines, which gives it nearly 500 daily departures to 130 destinations from all around the world. It is a hub for both American Airlines and Northeastern United States, as well as a cargo hub for UPS Airlines. We can pick you up there using our minibus rentals Philadelphia.
Northeast Philadelphia Airport (PNE)
Located in the northeastern region of the city, this airport serves a primarily role of relieving demand from Philadelphia International. It is the sixth busiest one in the state and covers 1,150 acres. It has two asphalt runways and has around 38,000 aircraft operations per year. Next time you need to arrive at the city using this airport, contact us beforehand. Our bus rental company can pick you up there using our Philadelphia bus rental.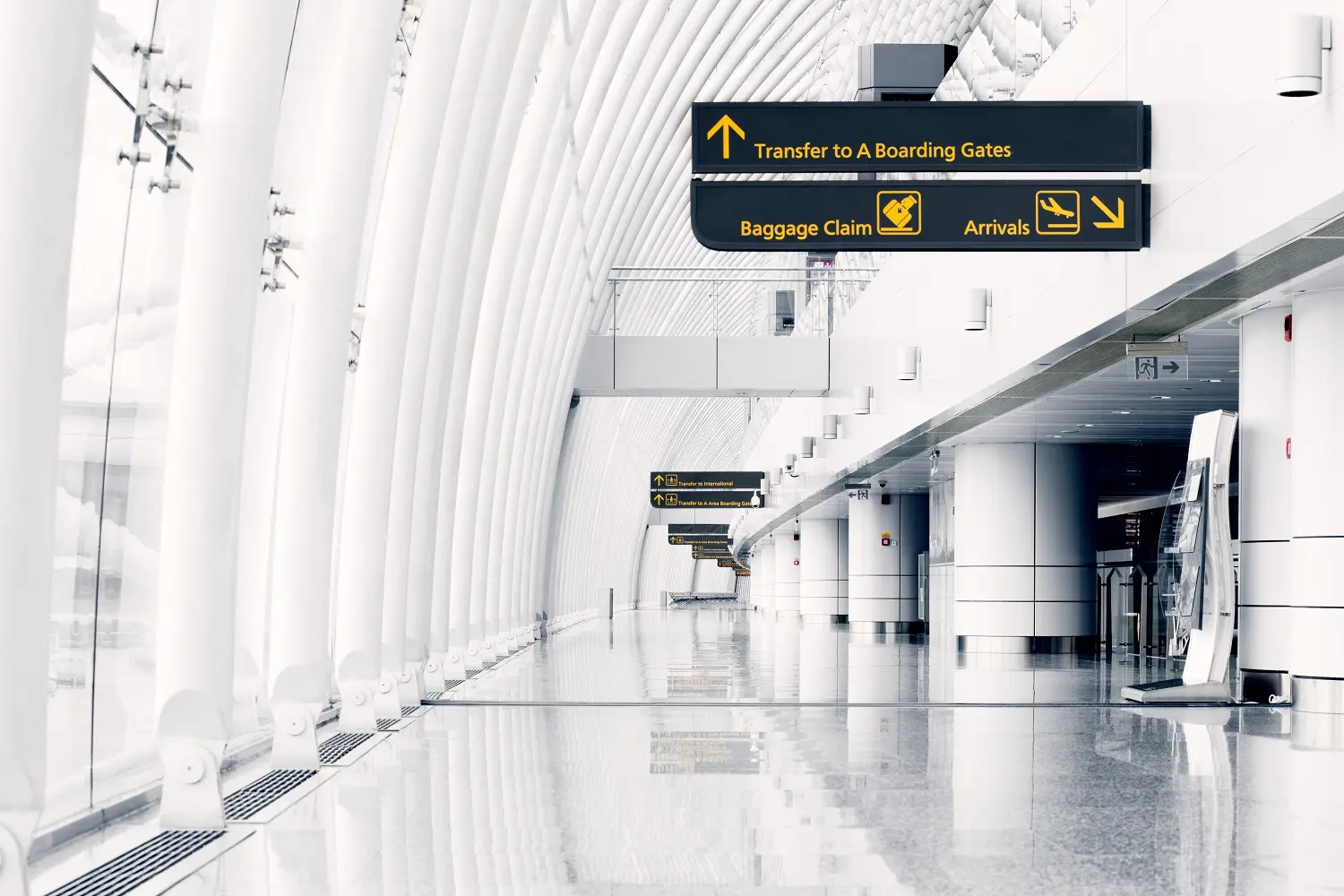 Wilmington Airport (ILG)
Formerly known as the New Castle Airport, it is located near the city of Wilmington, which places it 30 miles from Philadelphia. According to the national laws, it plays a secondary role without airline hubs, which makes its demand lighter than that of the others. If you want to enjoy a more peaceful time at an airport, you should consider this one. Our bus rental company can definitely drive you there with our bus rental Philadelphia.
Top neighborhoods in Philadelphia
If you need to do business, Center City is the perfect destination in Philadelphia. It is one of the oldest regions in the city and features high populational density. Old City, as its name suggests, features a collection of historic buildings and landmarks such as the Independence Hall and the Liberty Bell. Fishtown, in turn, has a young and hip vibe thanks to its influx of young professionals. Book a Philadelphia tour bus with BCS today!

Bożena Chmiel
Customer, Review from google
Reliable company, fast responding, very nice and helpful drivers. I truly recommend!

Anna Dickerson
Customer, Review from google
Excellent customer service! They handled our groups flight delays and communicated well. I definitely recommend them.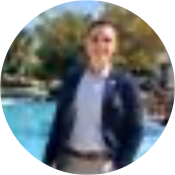 Giorgos Tzimas
Customer, Rate from facebook
It was the first time i made a quote for a bus travel. We had 4 different transfers. Everything was perfect, every bus driver was on time, very clean bus, very polite driver. 1000% i recommend the company. I wan ...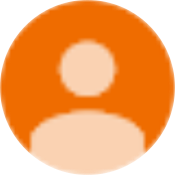 Jie Wang
Customer, Review from google
Our driver was a very good driver. We always felt safe with his driving. Thank you for your good service.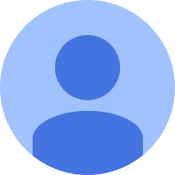 E. C.
Customer, Review from google
It was an amazing service from BCS team. Always on-time, and the best 24 X 7 helpline always happy to help. Please accept our sincerest thanks for meeting our need ...

Sondra Wilson
Customer, Rate from facebook
I have used this company twice now to move 20 people from the end of a river cruise. They were a delight to do business with. They were there when they said they would be and everything...
Contact BCS for
your bus trip today
After getting to know so many details about Philadelphia, it is time to take the next step: contact us to get everything started for your beautiful corporate event or personal trip!