Orlando


Charter Bus Rental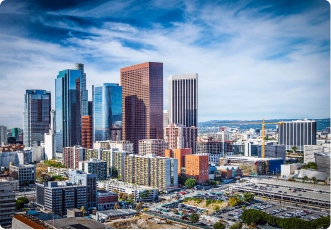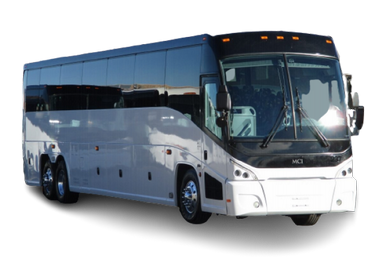 This is a city which really does not need any introduction. However, do not let yourself think that it only has theme parks. Orlando features attractions of all types, from gorgeous resorts to calm and relaxing neighborhoods. Now, you can visit all those places and many others with our agency. Have all your transportation needs fulfilled by booking a reliable bus charter Orlando with BCS today!
Well-known companies trust us
It is easy to book a bus in Orlando
1
Fill our online request form
You can call, you can email us, whatever you prefer. Once you do that, please tell us what you want in detail. This way, we can provide the best charter bus rentals for you.
2
Wait for us and make the purchase
Once we offer our estimate, you will have our word on it. There will be no surprises; all you have to do is wait for when your bus trip starts!
3
Enjoy your trip and trust us!
While we want you to have fun, keep in mind that we offer full support as well. We have a 24/7 line ready to assist you with everything you need.
The best charter busses Orlando
The fact that BCS has earned a top position in the North American transportation industry does not mean it has let go. We continuously analyze our services in order to find new ways to do more and to offer more in our services. Our main goal is to provide you with the best coach rental Orlando, so you and your travel group can enjoy an unforgettable experience in your business or touristic trip.
Check out also Charter Bus Rental in other our top destinations: New York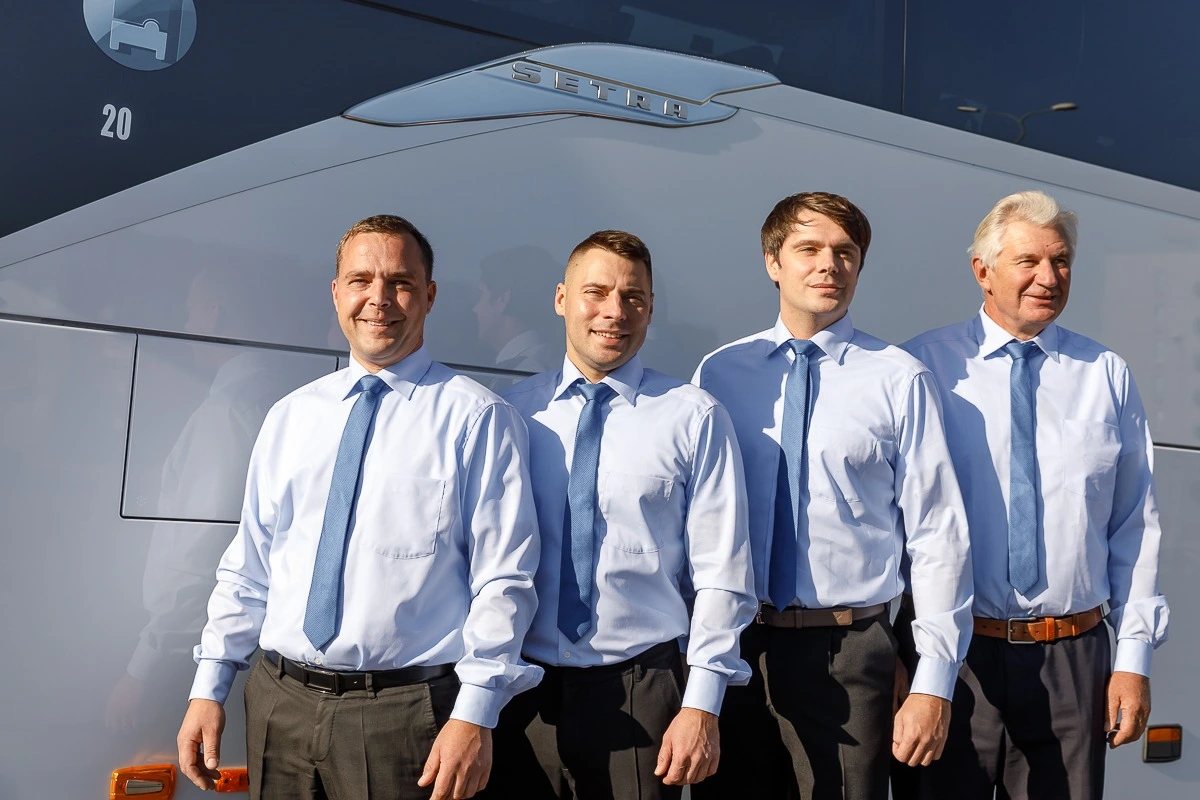 Orlando charter buses
Our bus charter Orlando can suit all your travel needs in part because we offer the best bus models in the market. This is important because we make sure to comply with all the latest regulations in terms of efficiency and safety. Besides, we want you to travel in plenty of comfort and style. Here, we are going to explain more details about the vehicle options with which we operate in our trips.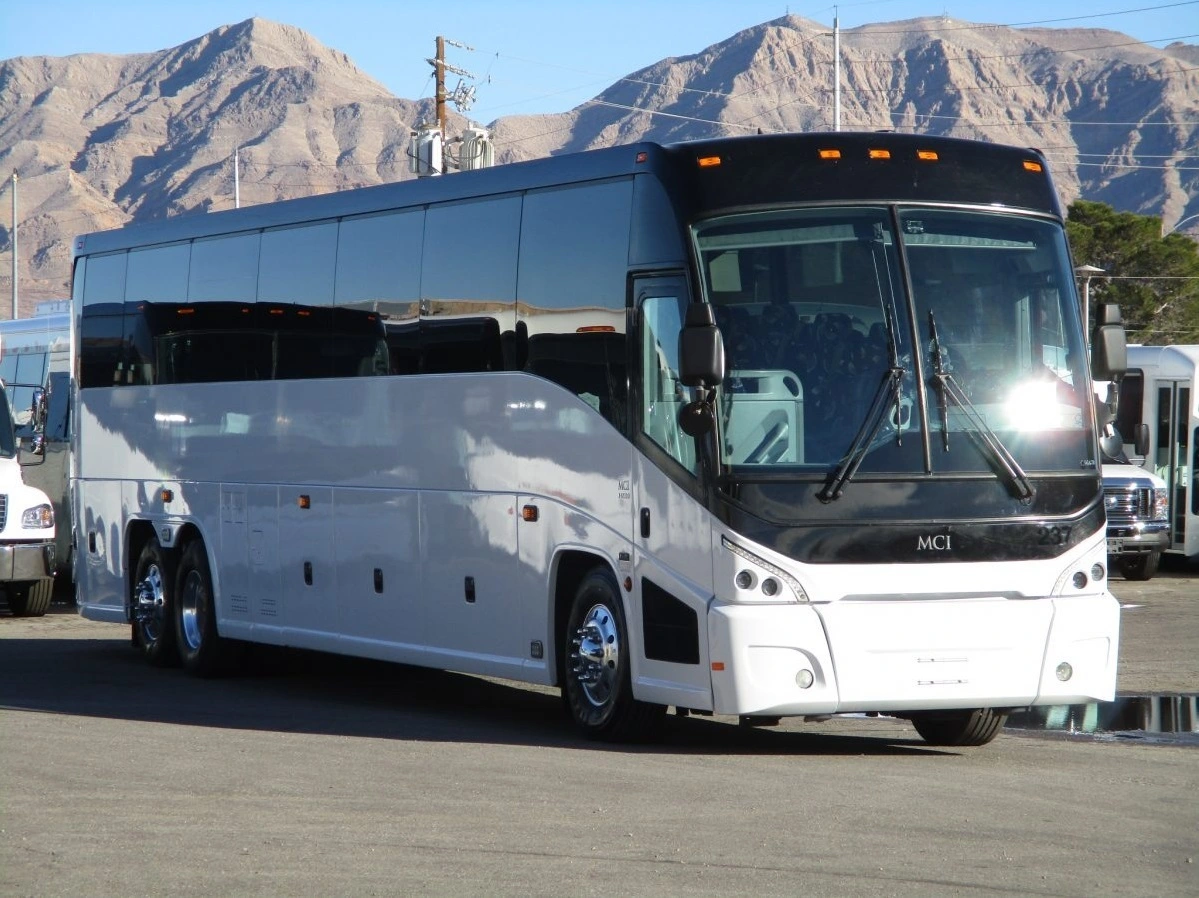 Comfort bus
50
50
50
Climate control
Radio system
Microphone
Fridge
WC
Reclining seats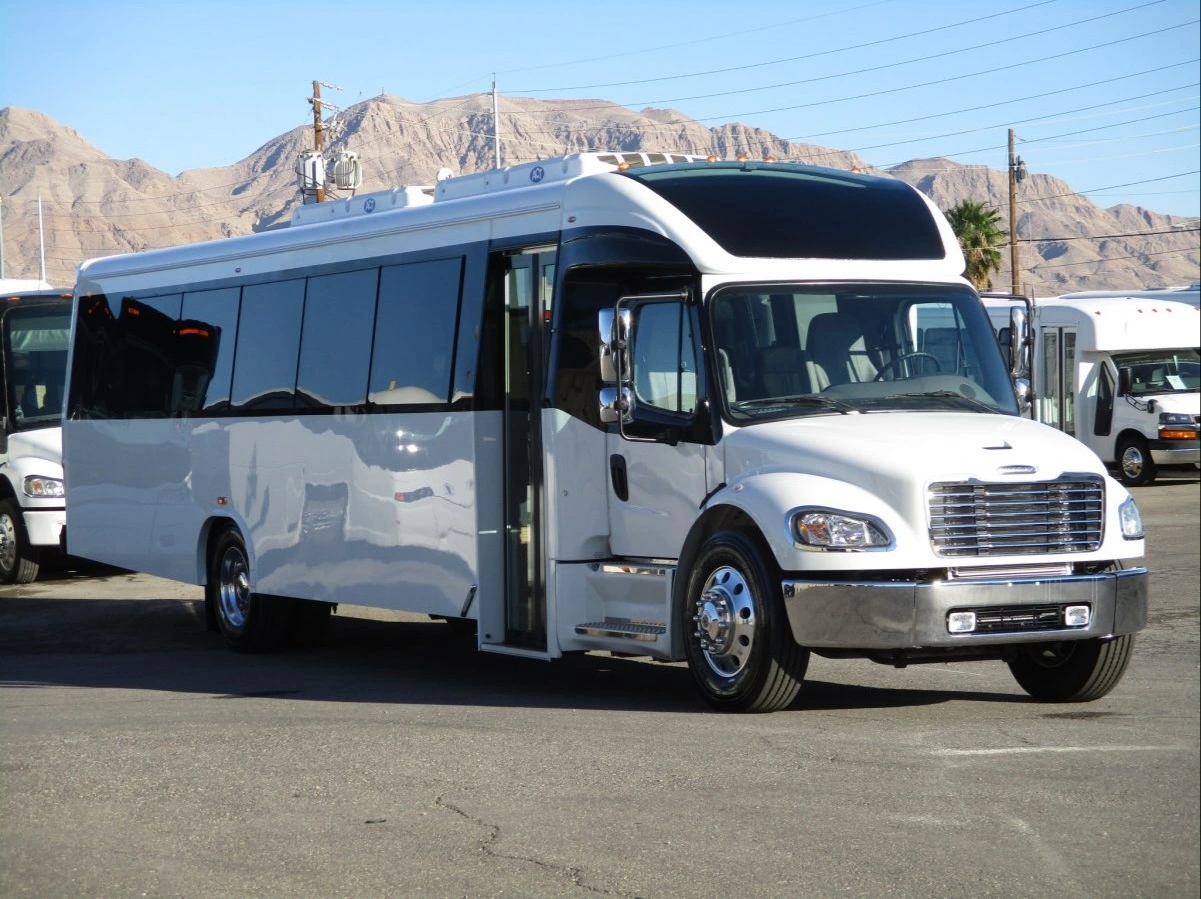 Minibus
16
13
13
Climate control
Radio system
Microphone
Fridge
Navigation
Reclining seats
Executive Minibus
27
27
27
Climate control
Radio system
Navigation
Why should I rent a bus in Orlando
Moving around in the Floridian city will become a breeze with BCS Travel, whether you are there for business or leisure. Our coach rental with driver Orlando works with nothing but the best vehicles; modern buses equipped with everything to make your trip comfortable and relaxing. While all that makes our service even better than owning a car, there is more we would like you need to consider.
High-standard vehicles
We only use the best charter bus rentals because they can properly cater to your transportation needs. Whether you need group rides Orlando for many or few people, we will have the perfect option available.
Experienced bus drivers
When you are in a trip, the driver is directly responsible for your well-being. We only recruit trained drivers for our Orlando bus charter because they will know how to deal with whatever may occur.
Custom service packages
We will never force you to buy services you do not want or need. Our bus rentals Orlando are fully customizable; all we need is to know exactly what you want in your group transportation package.
Huge network of drivers
We operate with many Orlando charter buses and, therefore, many professional drivers. Therefore, we can provide help with whatever may happen. We have many corporate partners who can assist.
Low environmental impact
By opting for a bus rental Orlando, your trip will emit less carbon dioxide per person than private cars, public trains, or commercial airplanes.
Ready to help at all times
We have a special hotline that operates 24/7. It can help you with whatever you need, whether before or during your Orlando bus charter trip.
Minibus rental Orlando
Our mini buses Orlando seat up to 16 passengers with plenty of space for them and their luggage. The fact that they are smaller vehicles makes them more suitable to city tours, because they can drive through narrow streets more easily. Then again, if your group has different transportation needs, you do not need to worry: BCS has other group rides without leaving the minibus category.
Airport transfers, event shuttles, and trade fairs will benefit from our van charters. They seat up to seven people without any losses in terms of quality. Now, if you need to accommodate more people, we can offer the large minibus. This is a special category that seats up to 29 people; it is perfect for school field trips and small sports events, for example. This minibus also offers many windows, so your travel group will never be bored.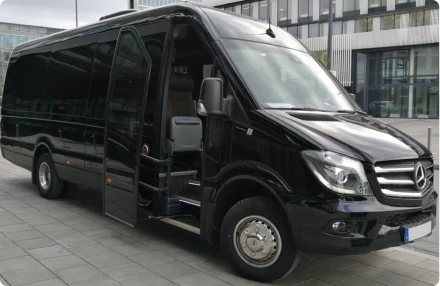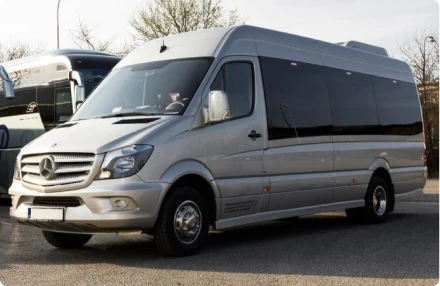 Luxury minibus rental Orlando with BCS
01
Comfort
We make sure to offer the best conditions in which to drive your group wherever it needs. At BCS, the luxury minibus rental Orlando is executed using modern vehicles which offer the best in their category. That means you will have recliner seats, onboard Wifi, appropriate foam density, climate control, radio, and plenty of space. Everything to make the environment pleasant in the charter bus rentals from beginning to end.
02
Reliability
BCS has become a reference in the transportation field because we not only provide a good service, but also see each completed trip as a new opportunity to analyze our work and identify where we can perform even better. That is why our Orlando charter bus offers extra resources like the 24/7 hotline, which is a permanent resource which you can access whenever it is necessary to contact our travel agency.
03
Safety
Speaking of safety, BCS makes sure to invest in that front as well. We only work with buses which comply with the local regulations. That means they are equipped with speed limiters and ABS, and follow the latest construction standards. We also service them regularly and check them after every trip. This way, we can make sure that everything under our power is done to protect your group.
Frequently asked questions
For trips done from May to October, we recommend booking up to two months in advance. For trips done from November to April, it is easier for BCS to book your charter bus rental Orlando even if you contact us on a short notice.
Then again, we encourage you to contact us in all cases. We will always be glad to try and book your trip. Since our services are highly flexible, we could work around by offering alternative packages to execute what you need despite providing the service on a short notice.
First of all, we will send you the driver's name and mobile number on the evening prior to your service. If you cannot reach them before or during the trip, you can always use our 24/7 hotline to ask for assistance: you can call +1 814 300 8650 and we will help you.
In general, we recommend your travel group takes a medium suitcase (27 x 18.5 x 14 inches) plus a laptop bag or a small backpack (18 x 13 x 7 inches) per person. If you are not sure that the group's luggage will fit in the charter bus rental, you can ask to speak with our travel advisor.
Then again, we can always do our best to accommodate special needs. If your group transportation comes with more luggage items, like a group of musicians with equipment, or luggage with special sizes, like a ski team, all you need to do is inform us of that in detail beforehand
It depends on you, actually, because our bus charter Orlando is designed to be flexible. However, there are specific cases which we can explain better with the following items:
On airport orders, you will meet your driver at the arrivals hall. The driver will be waiting for you with your name on a pick-up sign. We can write anything you prefer on that sign, such as your company's logo or the group leader's name.
When the pick-up location is a port or a train station, you will meet your driver at the nearest possible meeting point. We will inform you of that exact point beforehand, of course, on the order confirmation.
When you request the driver to pick you up at your accommodation, the driver of your private charter bus rental will be outside of the building.
Once we confirm the charter bus rental reservation you have made, we will send you an invoice for payment. You can use bank transfer, credit card, or PayPal.
Our agency is proud to work with a variety of clients. For example, we may collaborate with travel agencies by catering to their tourism packages as much as possible. Our experience is also useful to assist with corporate events, since the company itself is usually making such plans for the first time. Parallel to that, BCS has also worked with MICE Travel companies, concierge services and limousine services. 
Parallel to that, BCS has also worked with MICE Travel companies, concierge services and limousine services.
In short, we are ready to cooperate with both experienced and first-time clients. We do not limit ourselves to driving people from A to B in our Orlando charter bus; we have the experience and the resources to assist you in many points of your group transportation plans. 
How can I use an Orlando bus rental?
The years of experience we have in this field have taught us everything about what you need during your transportation services with the Orlando charter bus rentals. We have prepared ourselves in several fronts so we could anticipate any problems and present solutions as quickly as possible. Such competence has earned us the trust of many clients and has enabled us to diversify our services to cater to many purposes.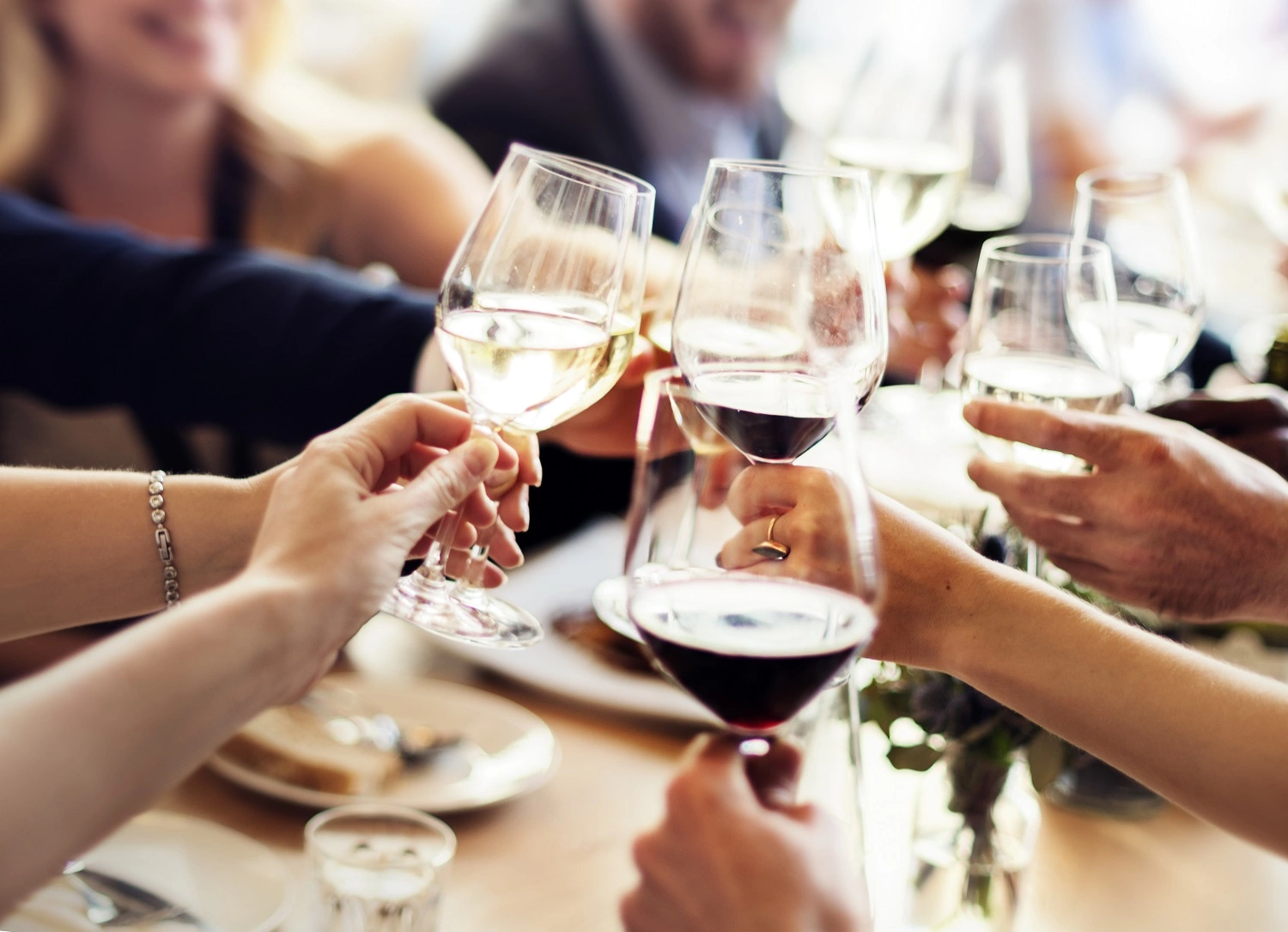 Corporate bus rentals in Orlando
If you need to transport professionals to a corporate event, feel free to hire our bus charter Orlando. We are ready to organize complex plans to gather them all from their hotels and drive them to the venue in a timely manner.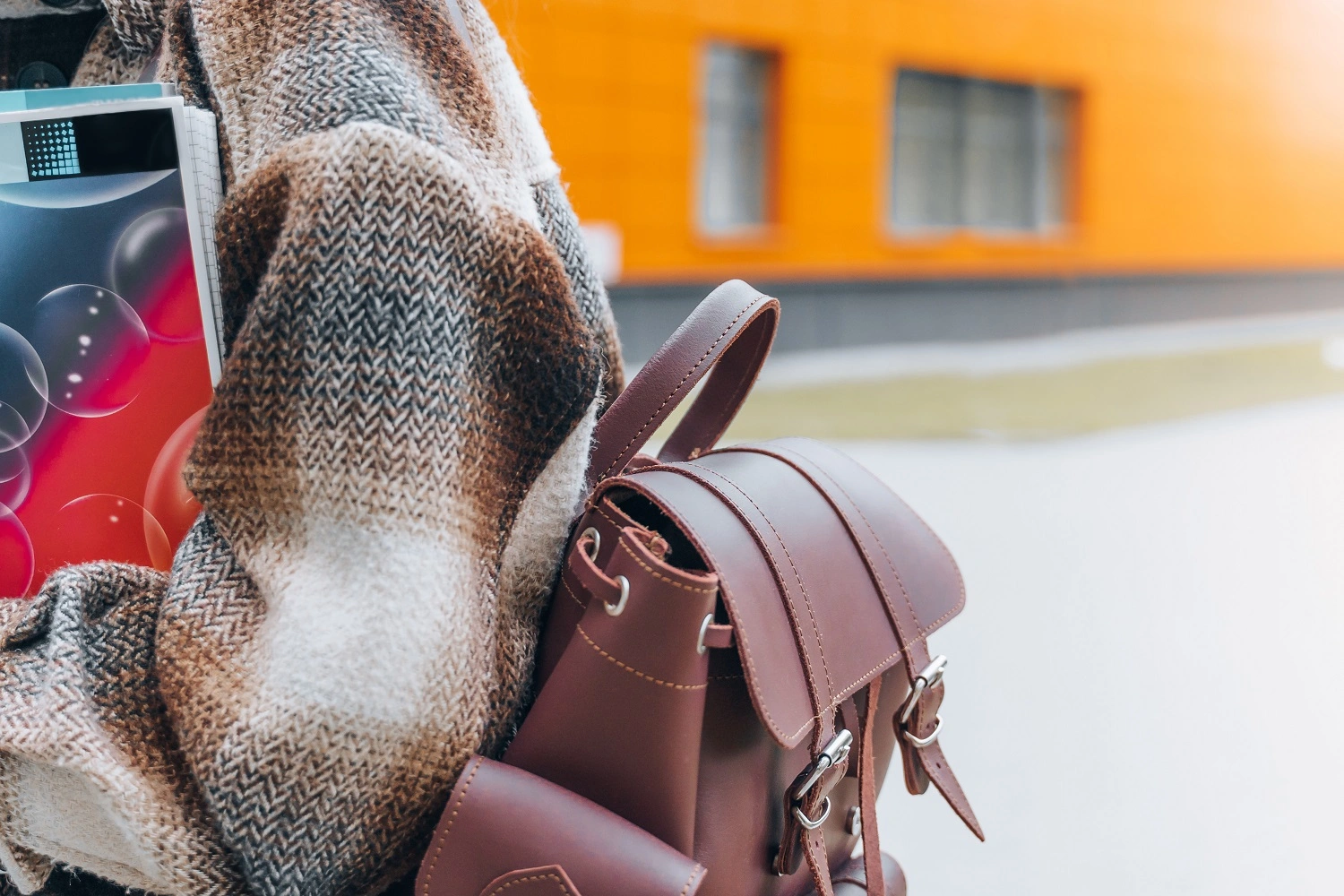 Student bus rentals in Orlando
Our Orlando bus rentals are the best option to have your students visit new locations. We prepare everything to spare you from the hassle of arranging transportation. We can make your day easier!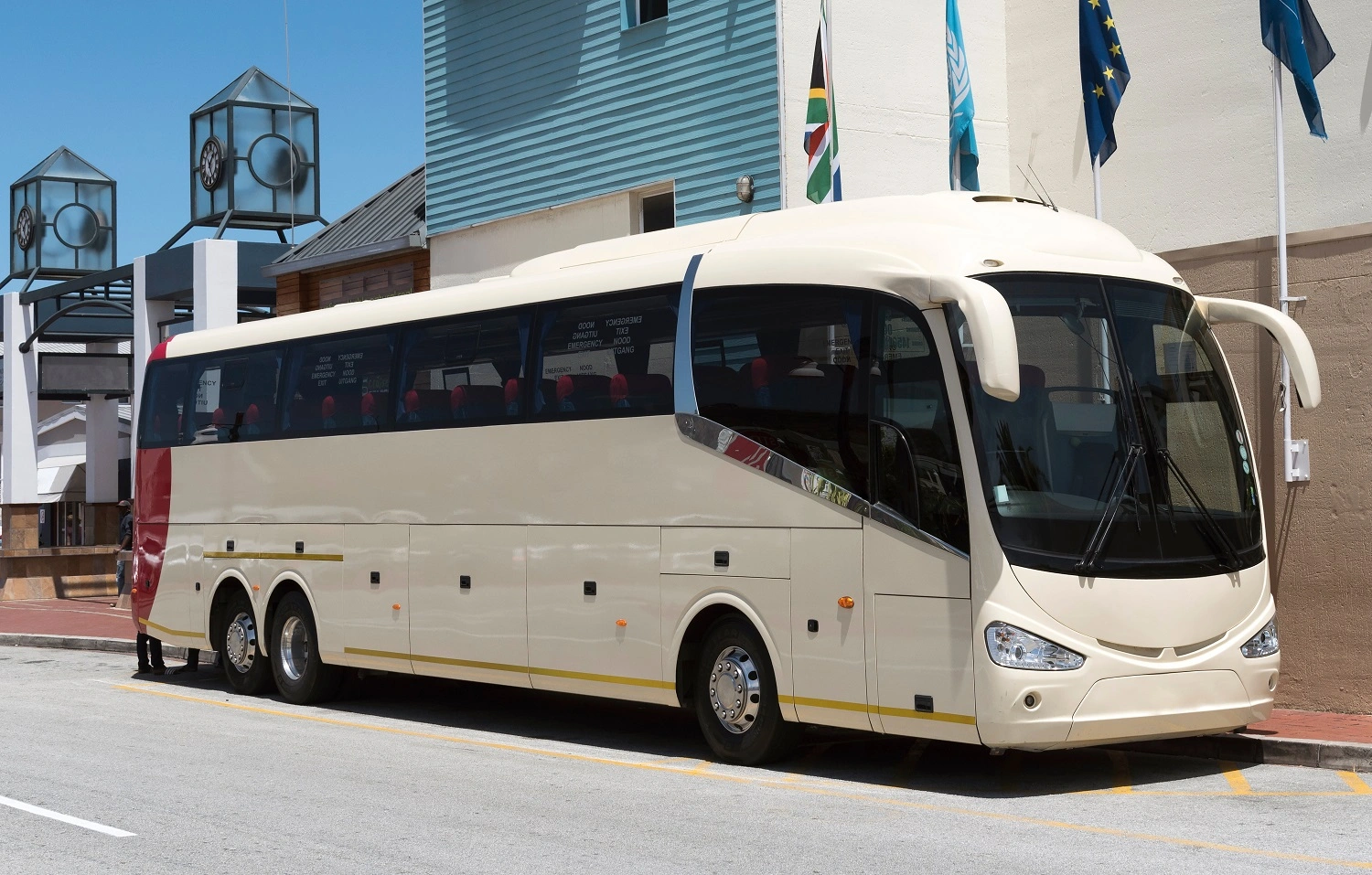 Custom tour buses Orlando
If none of the options above suits your travel needs, there is no problem at all! You just need to fill our form requesting exactly what you need. Our Orlando bus rentals will do their best to assist you!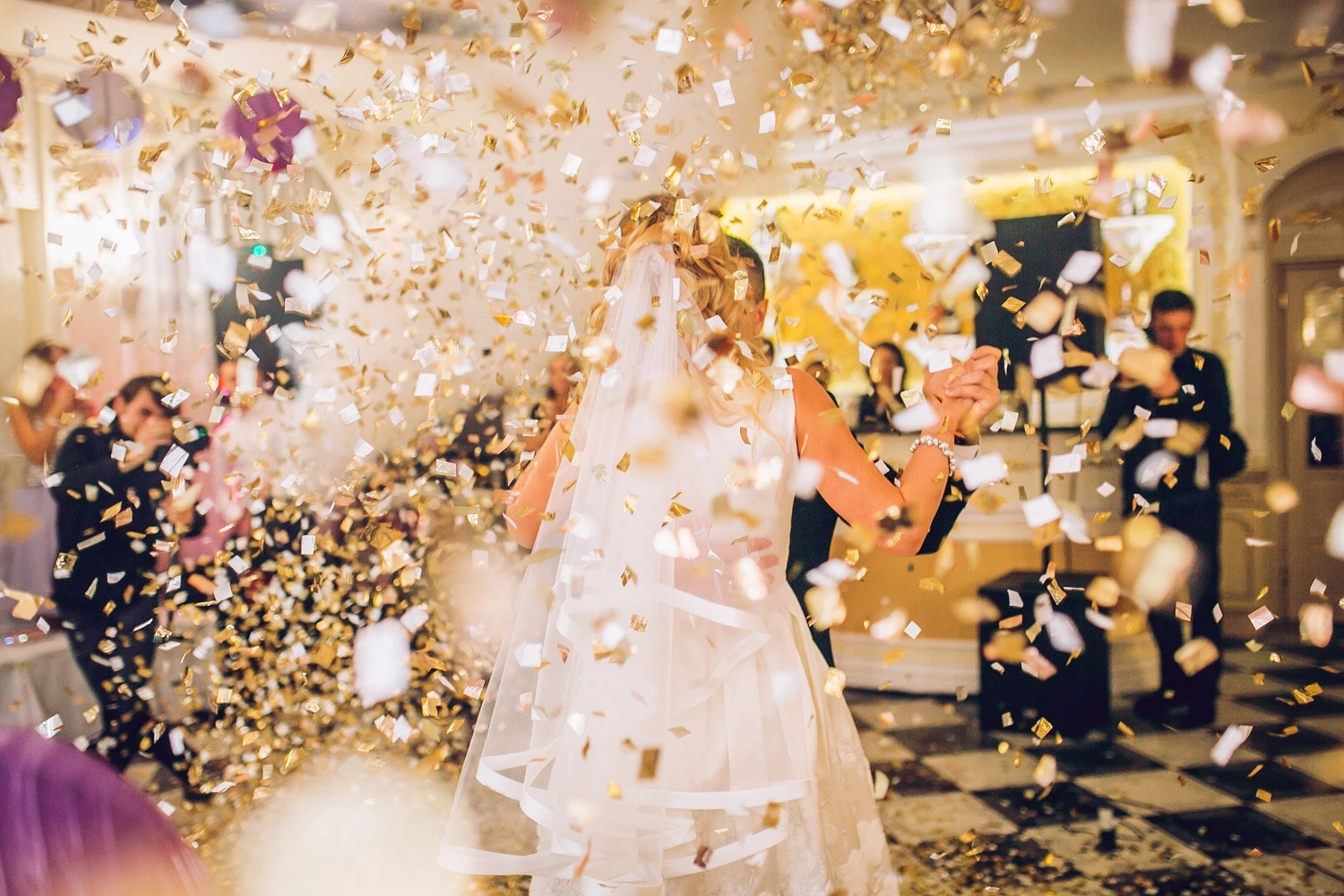 Wedding charter buses Orlando
What makes such a special day go well is attention to detail. Our Orlando bus rentals can drive your guests to the venue quickly and leaving them plenty of time to enjoy the ceremony as you wanted.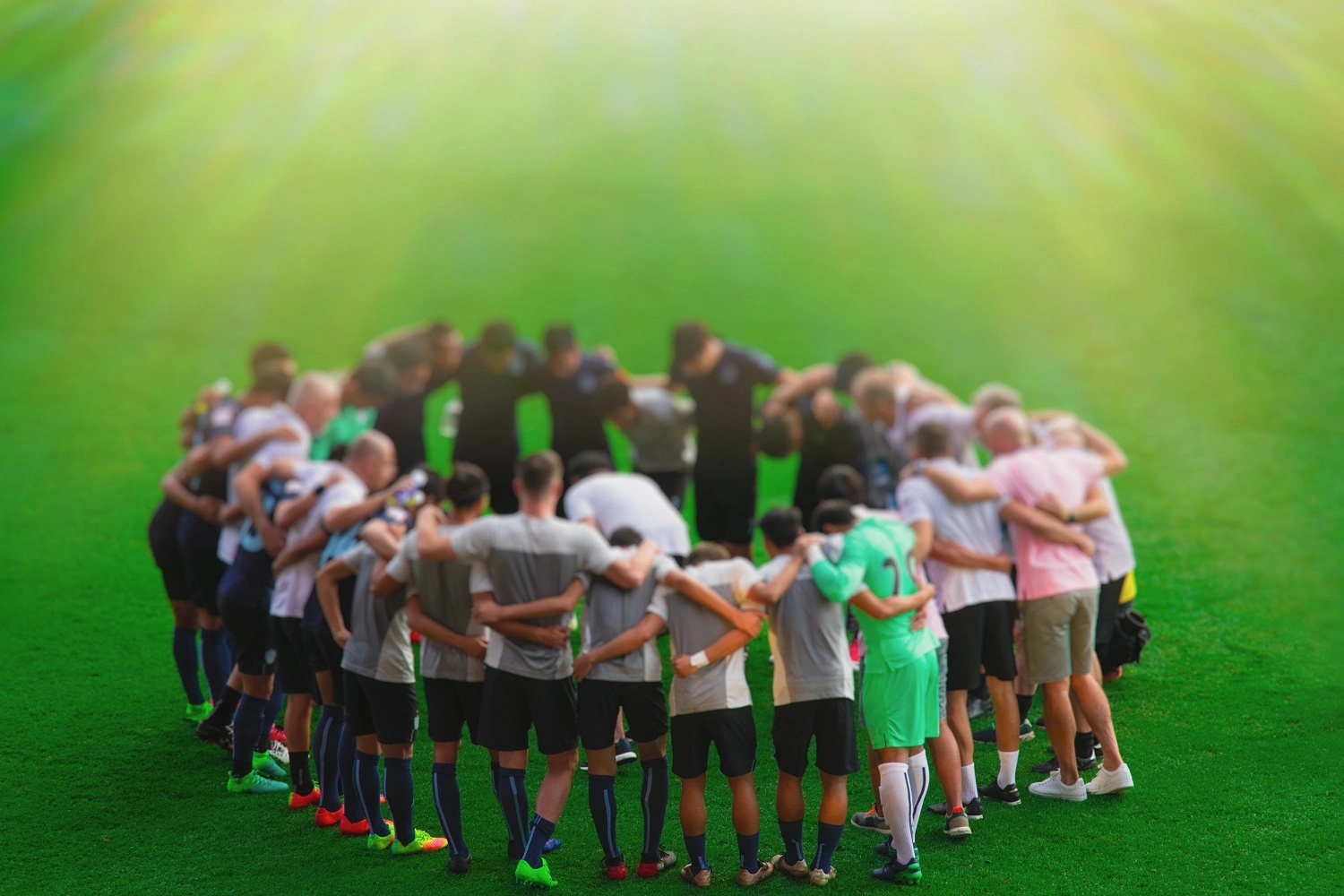 Sports bus rental Orlando
With our charter bus rental Orlando, transporting your team to stadiums and arenas throughout the season of sporting events will be a breeze! We can also make sure to leave enough room for their entire equipment.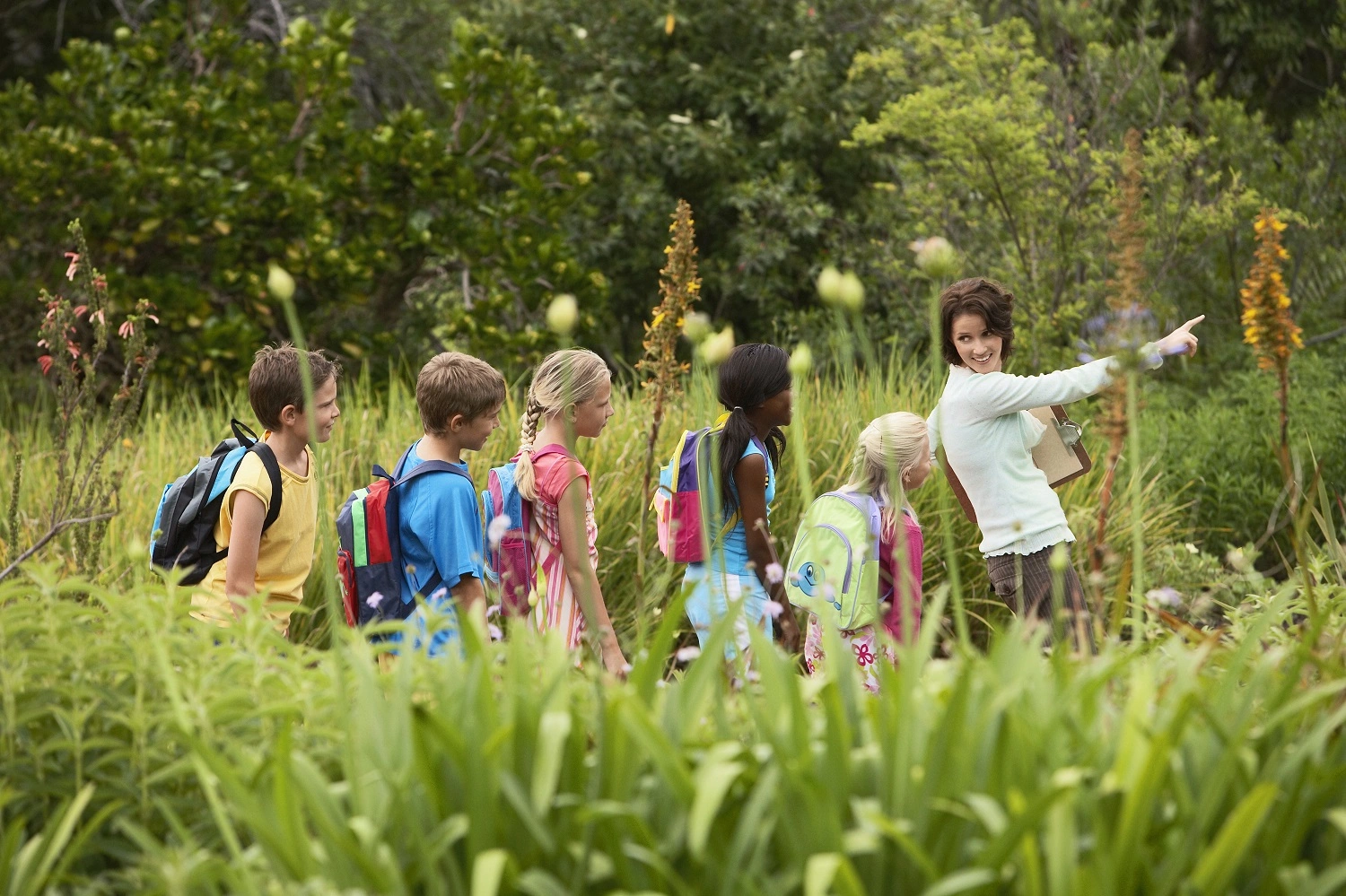 Field trip coach bus Orlando
Our bus company Orlando can drive your large group of students to wherever they need, then back to the academic institution in no time. Our drivers know the city well enough to find the best routes in our Orlando charter bus rentals.
Rent a bus
in Orlando today
You can call us, email us, or simply fill our online form. The goal is to provide us with all the details of your needs. Our charter bus rental Orlando service is just a conversation away from you!
Top events in Orlando
Even though the parks and resorts have enough entertainment for days, an Orlando trip also offers events of all types throughout the year. You can find fantasy works, arts and humanities, and fine dining, just to name a few examples. The truth is that you can enjoy yourself in several ways in the city. Have our bus rental Orlando drive you to all of them and provide you with quick and efficient group transportation.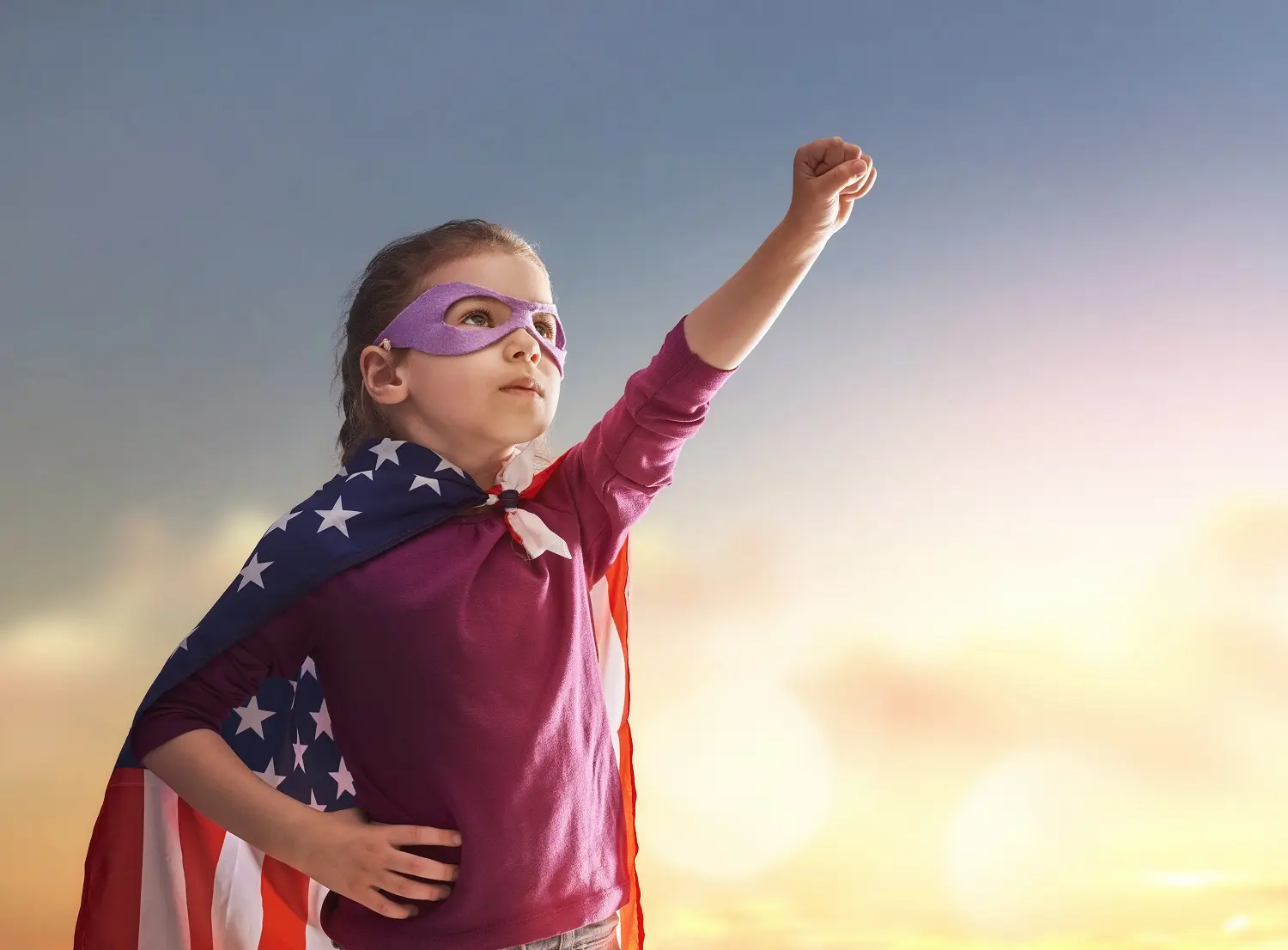 MegaCon Orlando
If you enjoy science fiction, anime, and fantasy in general, this is the place to be in Orlando. MegaCon first happened in 1993 and takes place in the Orange County Convention Center every spring. It is the largest fan convention in the southern region of the country and has received over 140,000 visitors in its latest edition. Next time you want to attend this event, make sure to book a bus charter Orlando with us.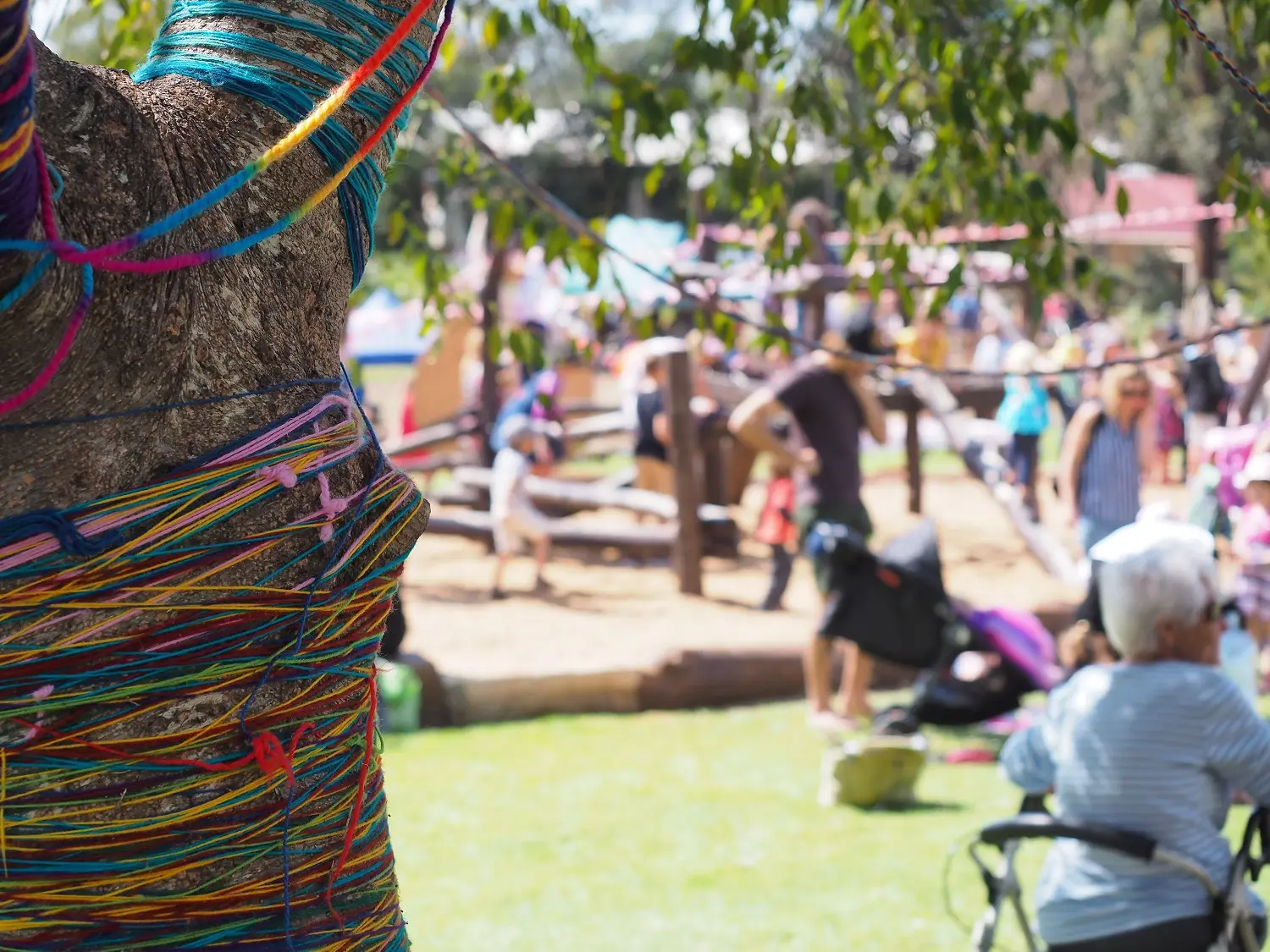 Zora Neale Hurston Festival
A popular destination in the Eatonville town (metropolitan region of Orlando) is the Zora Neale Hurston Museum of Fine Arts. This place hosts the Festival of the Arts and Humanities every year in winter, where you can find beautiful works of all types. If you want to take a break from the city's bustling places, this is a great opportunity to do so while learning new topics. Our bus rental Orlando will be happy to drive you there.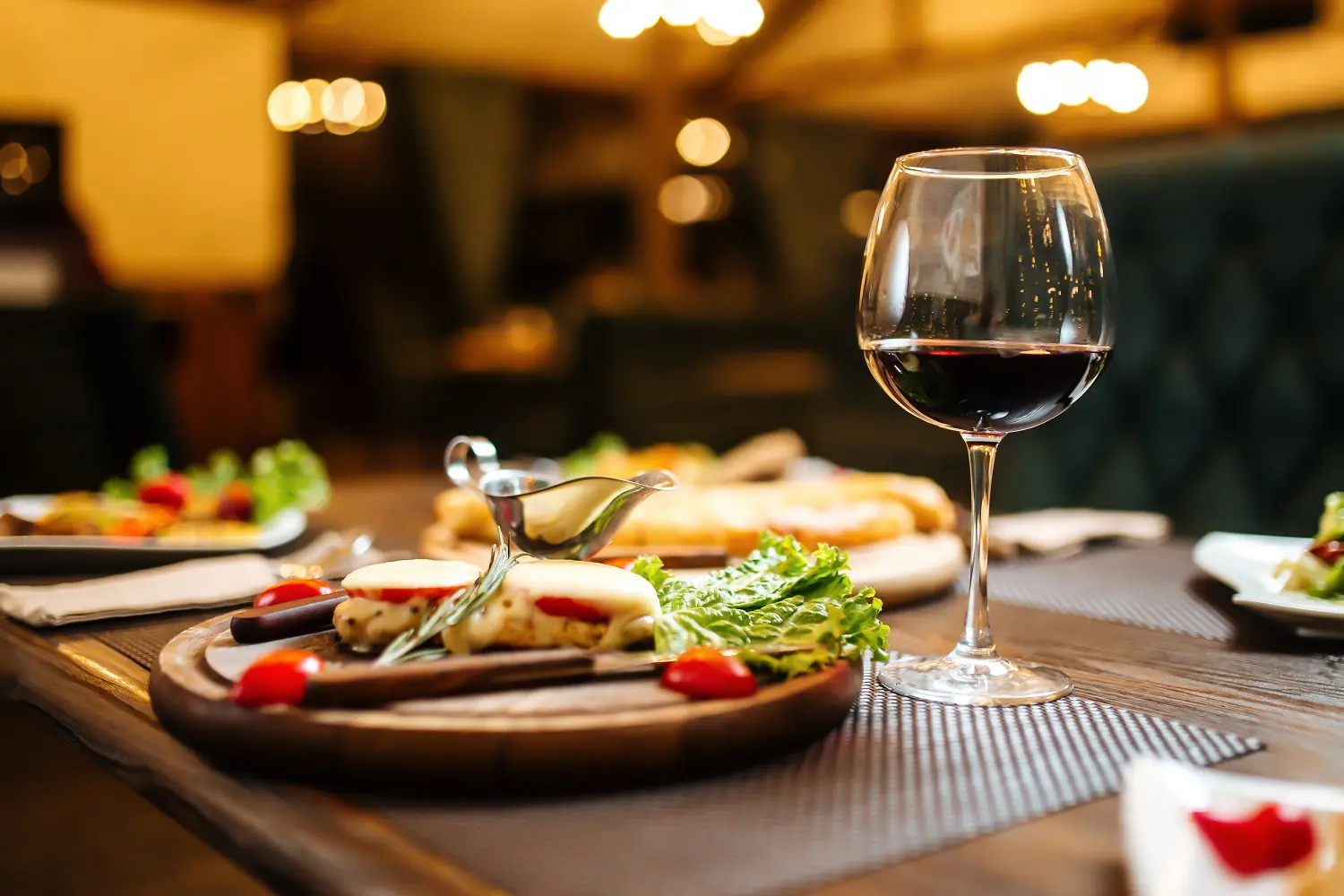 Epcot International Food and Wine Festival
Every year, the famous theme park hosts a food festival in the second semester of the year. It receives special kiosks with food and drinks of multiple countries and offer activities which change every year – concerts, book signings etc. While admission to the event is part of the regular park admission, food and drinks are purchased separately. This is one of our best recommendations of places to visit using our bus charter Orlando.
Top places in Orlando
You probably already know what makes this city famous. If you enjoy the excitement of theme parks, want to relax at a beautiful resort, or wish to do both, this is the best place to be in the USA. With our private bus rental Orlando, you can arrange transportation for large groups in a very easy way. Take a look at the options below and contact our charter bus service today to inform your transportation needs.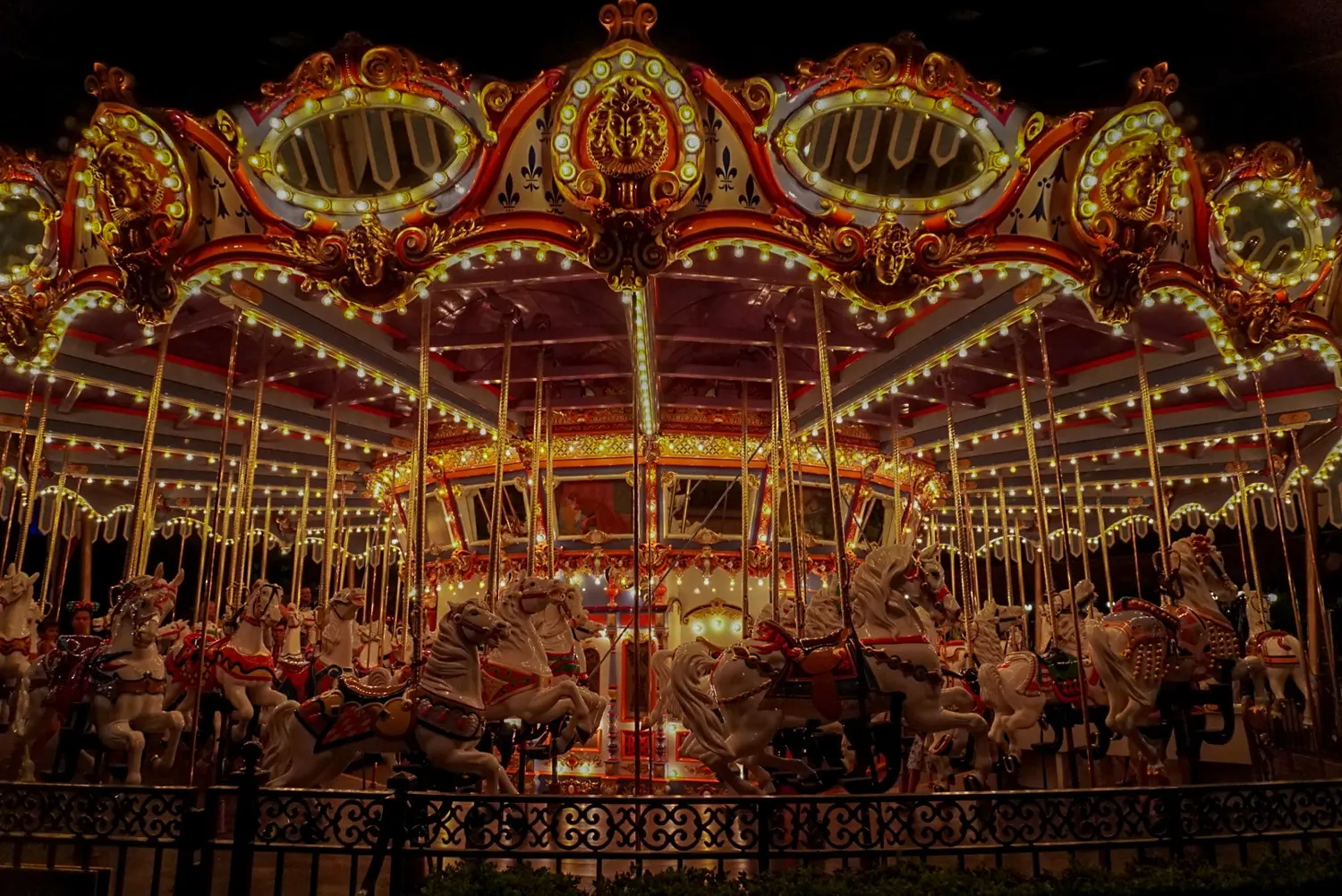 Walt Disney World
This one definitely does not need an introduction. We are just going to say that it was first opened in 1971 near the cities of Orlando and Kissimmee. The 25,000-acre region comprises four themed parks, 31 resort hotels, and many other options for entertainment. If you visit Disney World until March 31st using our charter bus rental Orlando, you will be able to enjoy its celebration of the fiftieth anniversary.
Address: 1375 E Buena Vista, Dr Orlando, FL 32830
Phone: (407) 939 5277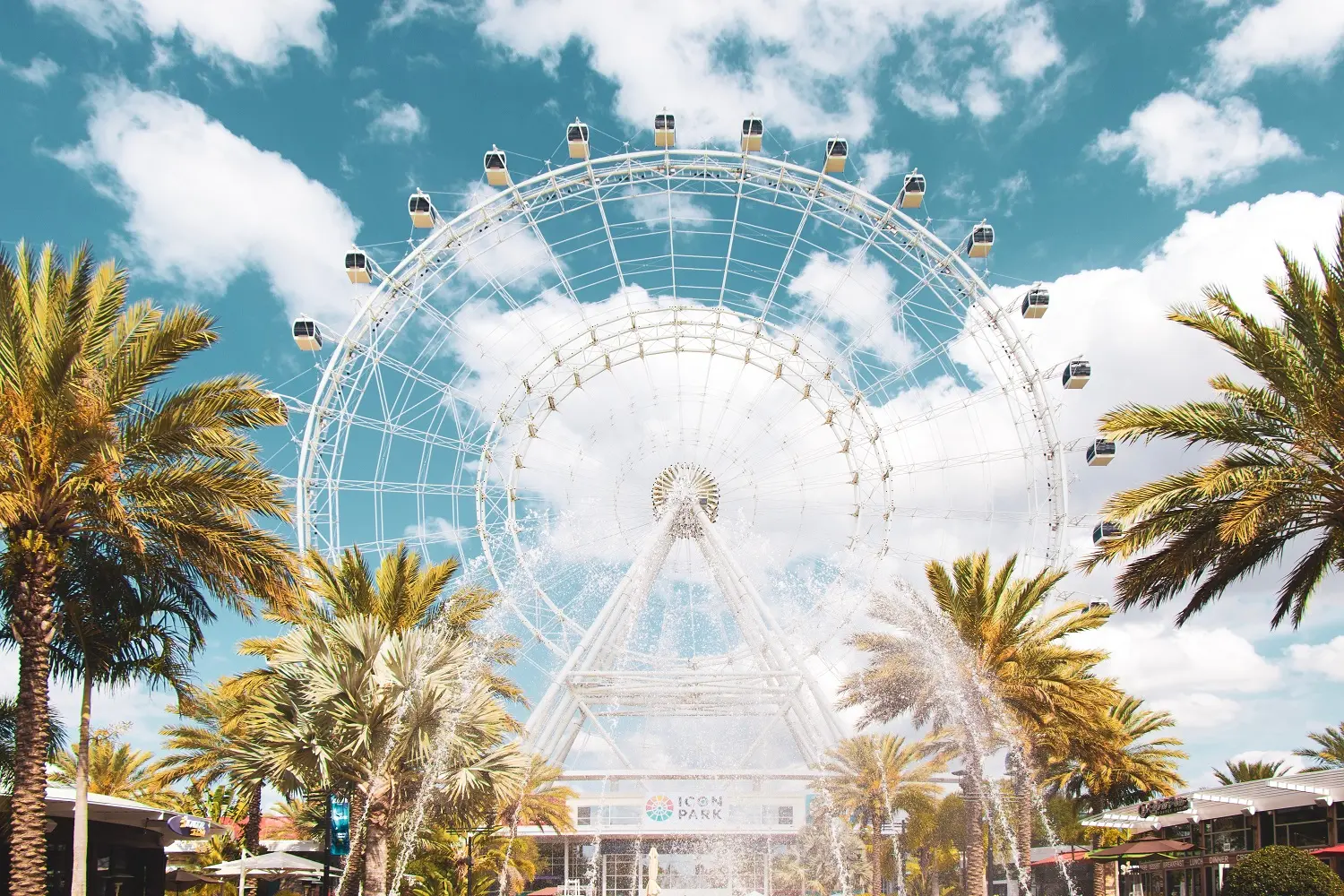 ICON Park
While this park is not as big as the others, it is interesting, nonetheless. Over its 20 acres, you can find attractions such as a Sea Life aquarium, a 400-foot-tall observation wheel, and the Madame Tussaud's Wax Museum. And there are countless bars, restaurants, kiosks, and shops. BCS can provide the best group transportation for you to enjoy this park. All you have to do is contact us with your transportation needs to rent a charter bus.
Address: Address: 8375 International Dr., FL 32819
Phone: (407) 601 7907

Universal Orlando
This theme park and entertainment resort is the second largest in Orlando, covering an area of 541 acres. You will find two theme parks and eight hotels there, all of them part of the Loews chain. With a yearly attendance of over 20 million people, this is one of the busiest resorts in the world, so you need to plan your visit accordingly. Of course, BCS can help you with that by providing private bus rental Orlando.
Address: 6000 Universal Blvd, Orlando, FL 32819
Phone: (407) 363 8000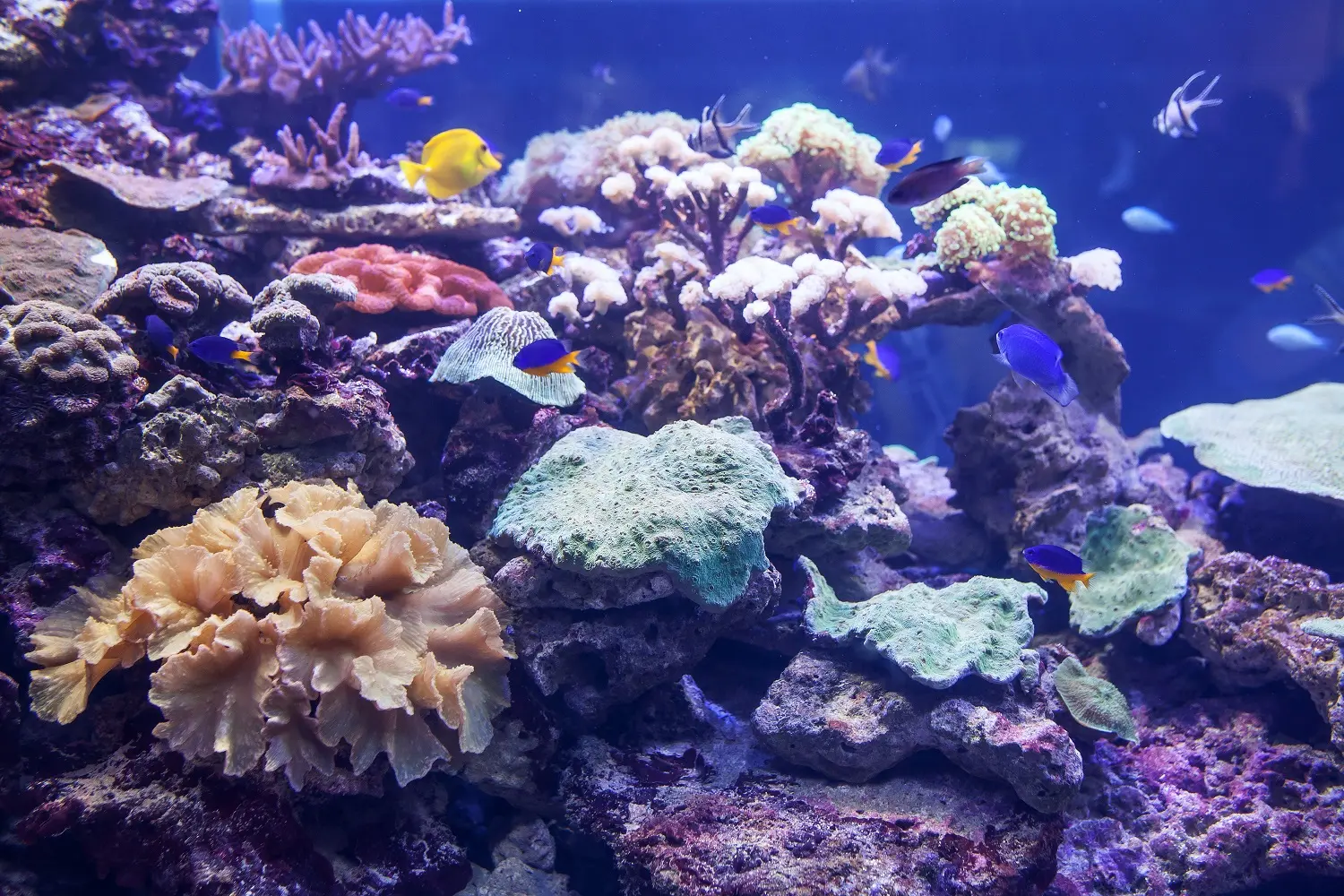 SeaWorld Orlando
The Orlando Branch of this park was originally named Sea World of Florida. It is now part of the SeaWorld Parks and Resorts, an entertainment complex with three parks and multiple hotels. It receives over 4 million visitors every year, who gather to enjoy its many rides which aim to show marine wildlife in an entertaining and exciting manner. With our charter bus company, you can enjoy the venue with quick and efficient group transportation in Orlando.
Address: 7007 Sea World Dr, Orlando, FL 32821
Phone: (407) 545 5550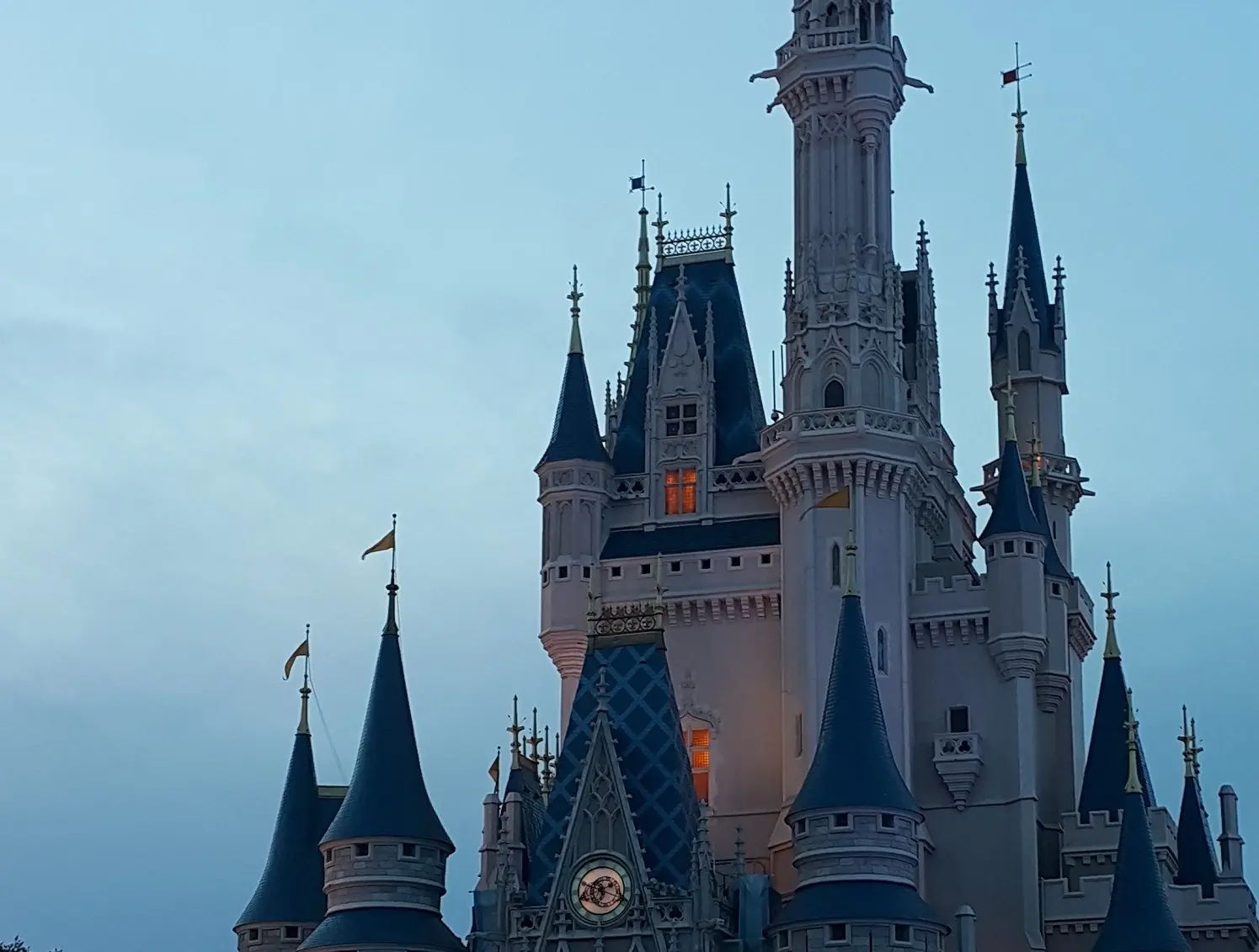 Magic Kingdom
Opened in 1971, this is the first theme park offered at Disney World. It is based on the other park located in Anaheim, California, and focuses on fairy tales and Disney characters – the park actually represents the Cinderella Castle. Magic Kingdom hosts over 20 million visitors every year, so it is consistently ranked as one of the most visited theme parks in the entire continent. Have our charter bus Orlando drive you there in no time!
Address: 1180 Seven Seas Drive, FL 32830
Phone: (407) 939 5277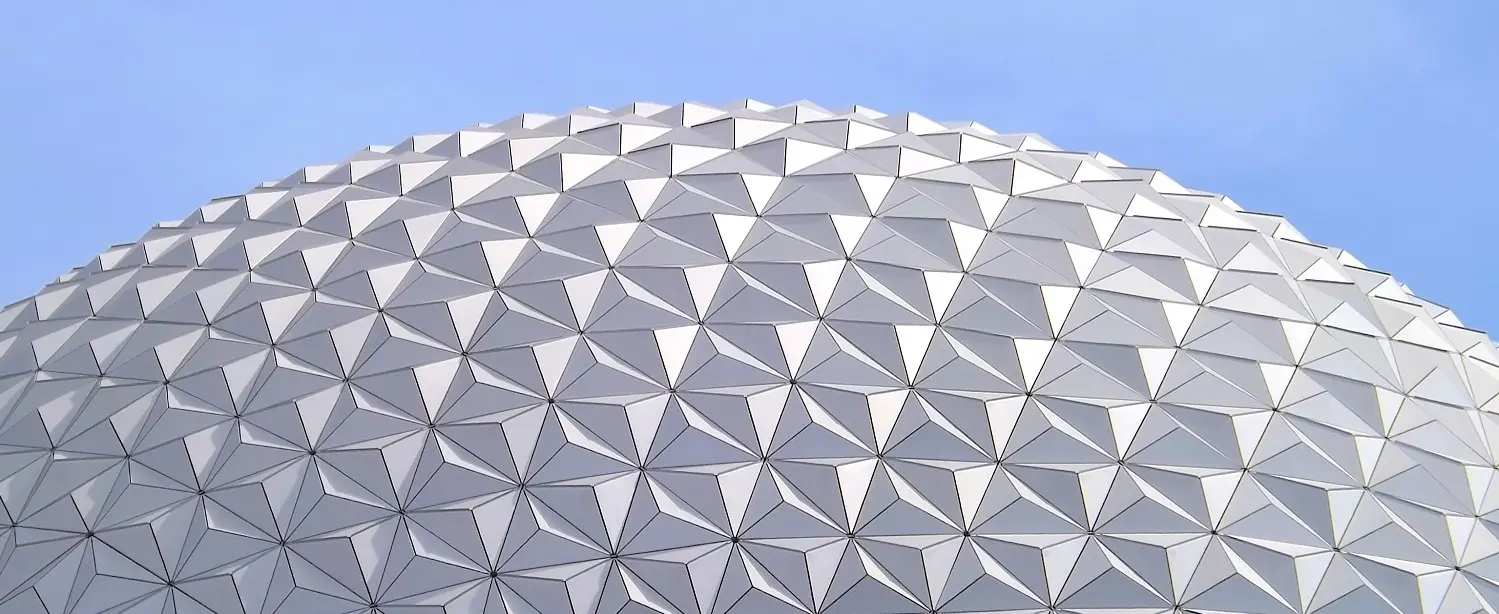 Epcot
One of the themed parks that integrate Disney World takes 305 acres and is dedicated to the celebration of human achievements. In other words, it celebrates technological progress and international culture. Informally known as a "permanent world's fair", this park was opened in 1982 and has become a mandatory stop if you are visiting Disney. Our charter bus company can provide you with a bus rental Orlando and a professional driver to take you there.
Address: 200 Epcot Center Dr, Lake Buena Vista, FL 32830
Phone: (407) 939 5277
Airport bus Charter Orlando
With so many visitors arriving in the city every year, it is easy to figure that Orlando would need more than one airport. Here, we are going to show you a little bit about the three main options you have when getting to the city by airplane. Whichever you use, rest assured that BCS is ready to assist you. By booking mini buses Orlando from us, we can provide efficient group transportation for you in no time.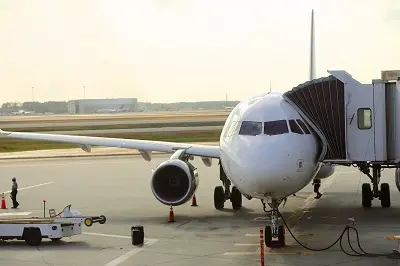 Orlando International Airport (MCO)
Also known as the MCO airport, this is one of the busiest in the country and in the world in terms of aircraft movement and passenger traffic. It is also Silver Airways' main hub in the country. It was originally named McCoy Air Force Base (hence the MCO code), but that was changed once its military operations were removed following the Vietnam War. BCS provides fast and efficient group transportation to and from this airport.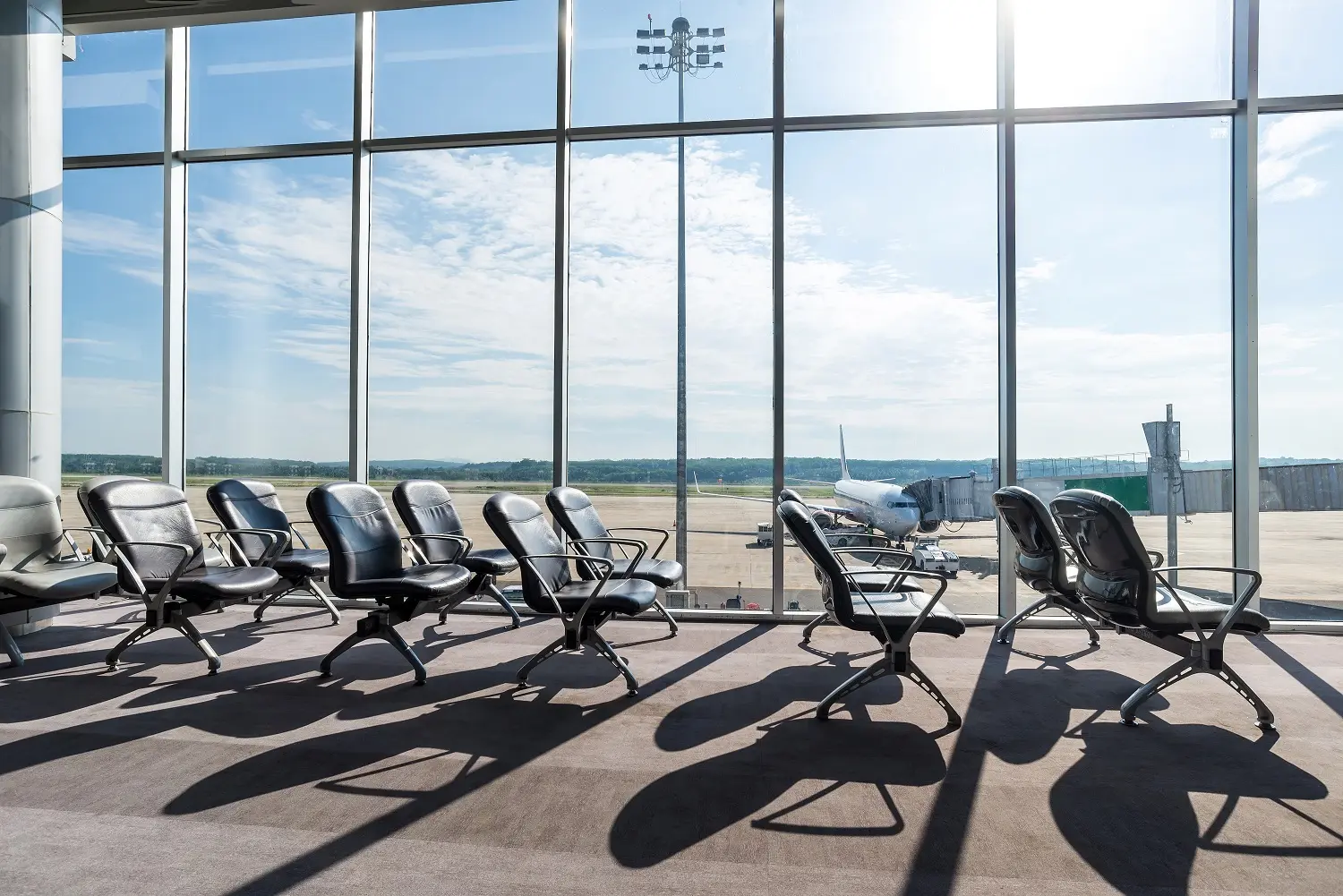 Orlando Sanford International Airport (SFB)
Originally built as a Naval Air Station, this facility was used by the country's Navy until 1969. Nowadays, it is a base for Allegiant Air and is Orlando's secondary commercial airport. Since it is affiliated with Orlando, it is a regular destination for charter services. Next time you need to use this location, BCS can help you with your airport transfer. Contact us today so as to arrange efficient bus rentals Orlando for your travel group.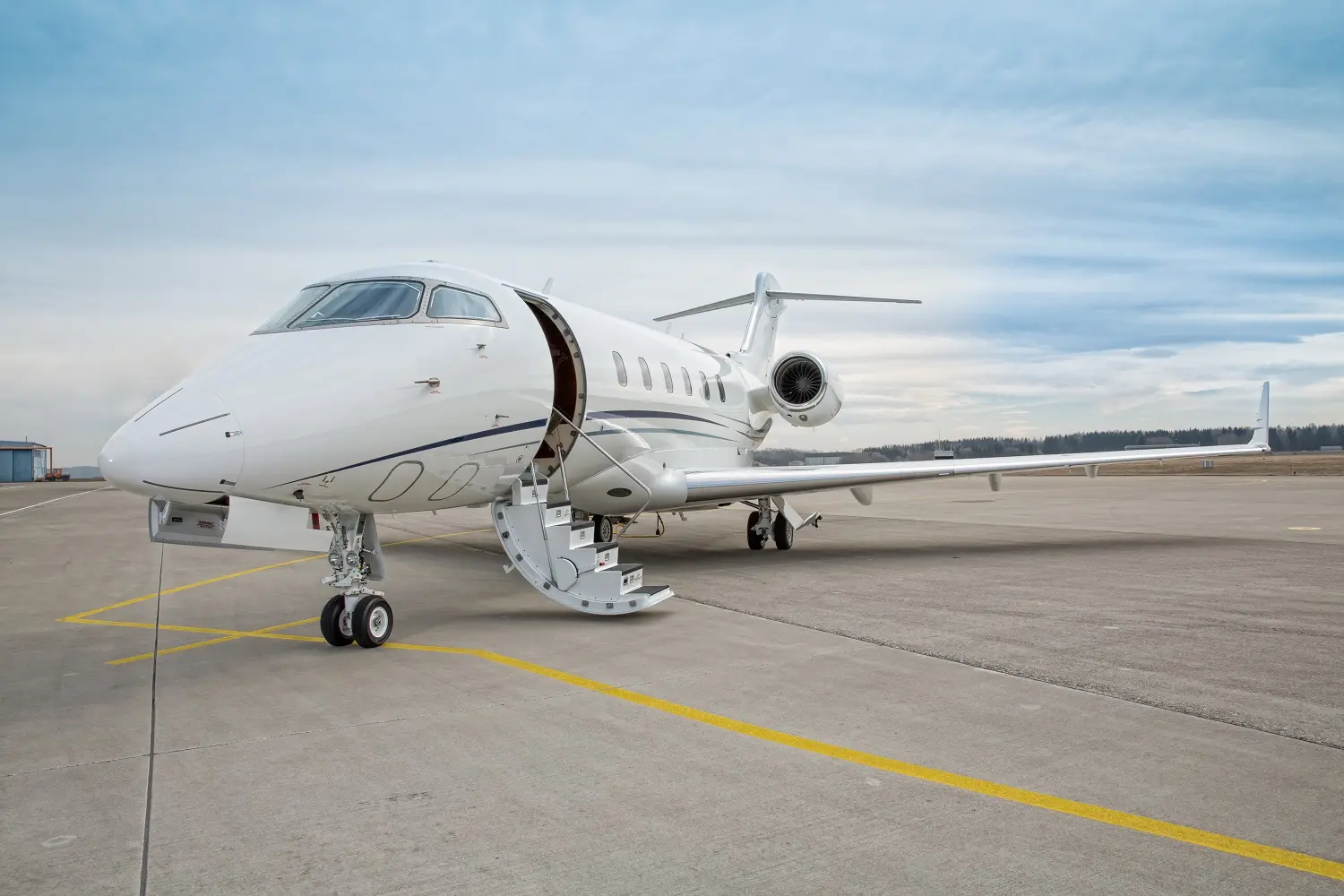 Orlando Executive Airport (ORL)
This public airport is located 3 miles east of downtown Orlando. It serves general aviation and plays a key role in that field because it is close to State Road 408 East-West Expressway. Then again, it takes a secondary position compared to the International Airport in the city. If you need assistance going there or leaving the airport, BCS is ready to help. Book your bus rental Orlando and we can have a professional driver pick you up there.
Top neighborhoods in Orlando
While downtown Orlando is the key point for its history and to do business, the city has even more to offer. Thornton Park features historic architecture and brick streets, many trees and fountains, and an overall relaxing atmosphere. College Park, in turn, was named after USA's famous universities and has become a residential haven for seniors and young professionals. Definitely great options to visit with our charter bus rental Orlando.

Bożena Chmiel
Customer, Review from google
Reliable company, fast responding, very nice and helpful drivers. I truly recommend!

Anna Dickerson
Customer, Review from google
Excellent customer service! They handled our groups flight delays and communicated well. I definitely recommend them.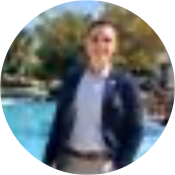 Giorgos Tzimas
Customer, Rate from facebook
It was the first time i made a quote for a bus travel. We had 4 different transfers. Everything was perfect, every bus driver was on time, very clean bus, very polite driver. 1000% i recommend the company. I wan ...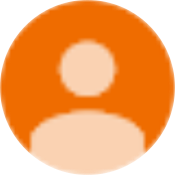 Jie Wang
Customer, Review from google
Our driver was a very good driver. We always felt safe with his driving. Thank you for your good service.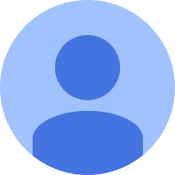 E. C.
Customer, Review from google
It was an amazing service from BCS team. Always on-time, and the best 24 X 7 helpline always happy to help. Please accept our sincerest thanks for meeting our need ...

Sondra Wilson
Customer, Rate from facebook
I have used this company twice now to move 20 people from the end of a river cruise. They were a delight to do business with. They were there when they said they would be and everything...
Contact BCS for
your bus trip today
After getting to know so many details about the city, it is time to take the next step: contact us to get everything started and rent a charter bus for your beautiful corporate or personal Orlando trip!