Denver


Charter Bus Rental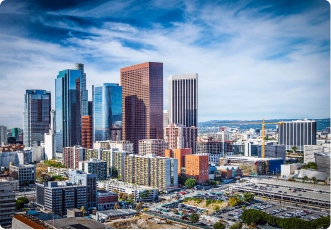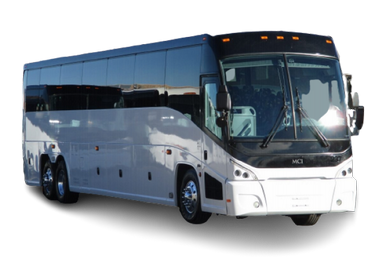 Visiting one of the most influential cities in the US is surely exciting.
You can dazzle yourself with all the studios
Well-known companies trust us
It is easy to book a bus in Denver
1
Fill our online request form
Send us your travel information. You can call us, email us, or simply fill our online form. Either way, our charter bus company wants to know your transportation needs so we can get started!
2
Wait for us and make the purchase
Read our estimate and make your purchase. Once we agree with you on the service package and its price, there will be no extra charges. All you will have to do is finish your purchase.
3
Enjoy your trip and trust us
Sit back and enjoy your bus trip! The last step is waiting for the day of your trip. We will be ready at the time and place you requested so your charter bus trip can start.
The best charter busses Denver
Whether we travel for business or pleasure, we want everything to run smoothly with our trip. Transportation is usually a source of problems in our planning, and this is why BCS has come to the rescue. We have over ten years of experience in the transportation industry, so we know how to assist you the way you need. All you have to do is provide us with what you need, and we will arrange your bus rental Denver.
Check out also Charter Bus Rental in other our top destinations: New York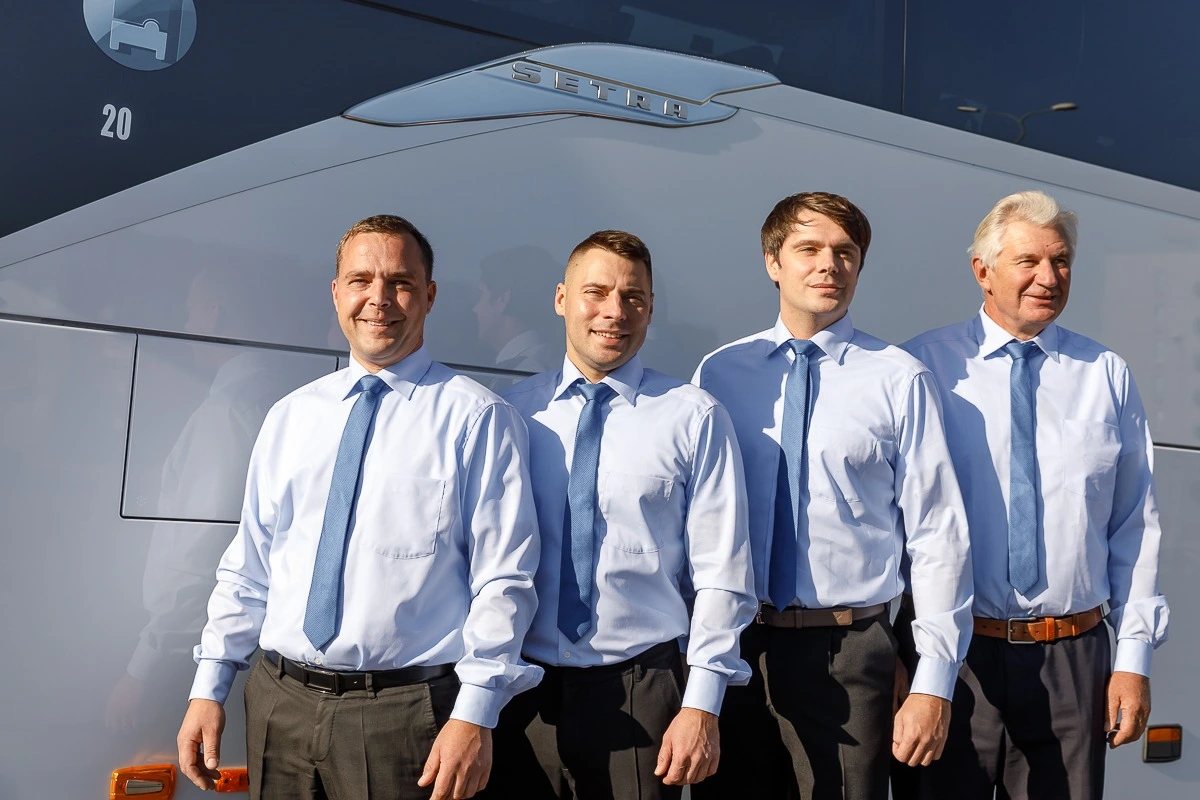 Denver charter buses
Our bus charter Denver can suit all your travel needs in part because we offer the best bus models in the market. This is important to us because we make sure to comply with all the latest regulations in terms of efficiency and safety. Besides, we want you to travel in plenty of comfort and style. Here, we are going to explain more details about the vehicle options with which we operate in our trips.
Why should I rent a bus in Denver?
The years of experience that BCS has accumulated in the USA and in Europe enable us to anticipate any possible issues with our charter rental Denver. This way, we can activate all the resources at our disposal to deal with them as quickly as possible. However, there are many other reasons as well. They are our pride and joy; we are going to explain them all so you can feel even more confident about hiring us.
High-standard vehicles
Our bus rental Denver only uses the latest vehicles available. We are very strict when we choose them because we want your trip to happen according to the highest standards.
Experienced drivers
When you are on the road, you rely on the driver's expertise to arrive quickly and safely. We know that. Our bus charter Denver is executed with only trained drivers who have years of experience.
Custom service
We don't want you to rush to meet a pre-scheduled itinerary. BCS's bus rental in Denver is flexible; it will provide exactly the service you want. You will not have to pay for anything you do not need.
Huge partner network
Our charter bus company has many business partners. This is important to us because it extends our range of work. We have more options to offer when you book a bus charter in Denver, and we have more tools to address any issue.
Low environmental impact
By opting for a bus rental Denver, your trip will emit less carbon dioxide per person than private cars, public trains, or commercial airplanes.
Ready to help at all times
We have a special hotline that operates 24/7. It can help you with whatever you need, whether before or during your Denver bus charter trip.
Minibus rental Denver
We want everything to run smoothly during our trip, right? Our charter bus in Denver wants that as well. We offer several types of vehicles because we want to have the perfect ones for whatever number of passengers are part of your travel group. We have minibuses with capacity for 7, 16 and more passengers. This way, you will have the right quantity of seats and free room for your group.
Having that in mind, we also offer a minibus rental Denver. That means we deliver the very same quality standard you know, only in a smaller size. Those vehicles are more appropriate to transport fewer people and to venture in the crowded streets of big cities. Our charter bus company offers vans that seat seven people, onboard wifi, regular minibuses for up to sixteen passengers, and large minibuses for up to 29 people.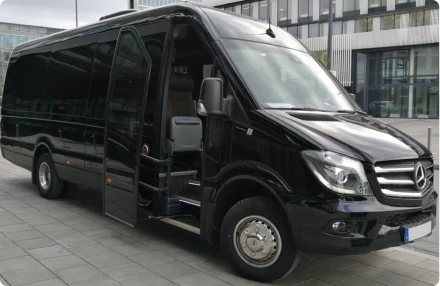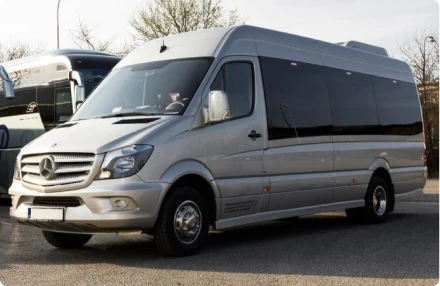 Luxury minibus rental Denver with BCS
01
Comfort
Whether you travel in our big, midsize or small buses, rest assured that your charter bus rental Denver will have plenty of space for all the occupants plus their luggage. Besides all that, they offer reclinable seats to enable you to travel with good posture; onboard wifi, media entertainment, so you will not be bored, and insulated windows so you can enjoy the view. And they have full climate control, of course.
02
Reliability
Whether you hire a 20 passenger van rental or a double-deck charter bus rentals Denver, we have your back. BCS has a decade of experience in the transportation industry, and we use it to the fullest to bring you a good service. We explain everything of our service package in the beginning, there is a dedicated transportation manager to help you, and we have a 24/7 hotline which you can contact.
03
Safety
We make sure to operate with modern bus rentals because they comply with the highest standards of the market in that regard. Parallel to that, we execute a strict maintenance routine on every one of our buses. They are inspected after finishing every trip and they go through a monthly schedule of routine tasks. This way, our private bus Denver is always on top conditions and ready for you.
Frequently asked questions about Denver bus rentals
For trips done from May to October, we recommend booking up to two months in advance. For group travel plans done from November to April, it is easier for BCS to book your charter bus rentals Denver even if you contact us on a short notice.
Then again, we encourage you to contact us in all cases. We will always be glad to try and book your trip. Since our services are highly flexible, we could work around by offering alternative packages to execute what you need despite providing the service on a short notice.
Our standard procedure is for the bus rentals driver to wait up to 30 minutes at the location requested by the travel group. However, it is possible to customize your service with additional waiting times, which may be useful at a private event, if you request that beforehand.
Our bus company Denver calculates prices based on the type of service you request, as well as seasonal availability, and the number of other trips already booked. If you book in advance (that means one month or earlier), we will be able to provide you with a discount.
It depends on you, actually, because our bus charter Denver is designed to be flexible. However, there are specific cases which we can explain better with the following items:
On airport orders, you will meet your driver at the arrivals hall. The driver will be waiting for you with your name on a pick-up sign. We can write anything you prefer on that sign, such as your company's logo or the group leader's name.
When the pick-up location is a port or a train station, you will meet your bus rentals driver at the nearest possible meeting point. We will inform you of that exact point beforehand, of course, on the order confirmation.
When you request the driver to pick you up at your accommodation, the driver of your private charter bus rental will be outside of the building.
Enabling you to spend a great time with your best friend away from home is our pride and joy. We need to make some arrangements in order to safely transport your pet with you, but that is easy. All we want from you is to inform us of that once you submit the request form for your group travel.
No, you do not. Whenever we agree with you on bus rentals estimates, everything is included. That means taxes, toll fees, tips, gratuities, and any other possible charge. We do that because we want you to have no surprises during your bus charter Denver service. Then again, we want to hear from you. If the driver tries to charge you for anything on the trip or advertises other services, please inform us.
How can I use a Denver bus rental?
BCS has years of experience in the transportation industry, so we know your needs. We study them, learn from past problems, and do our best to keep improving our service. We have set a high standard in Europe and our main goal is to replicate it in the US. The more details you give when requesting your bus rental Denver, the better we can prepare. We have the means to provide you with a first-class service and we are excited to do it!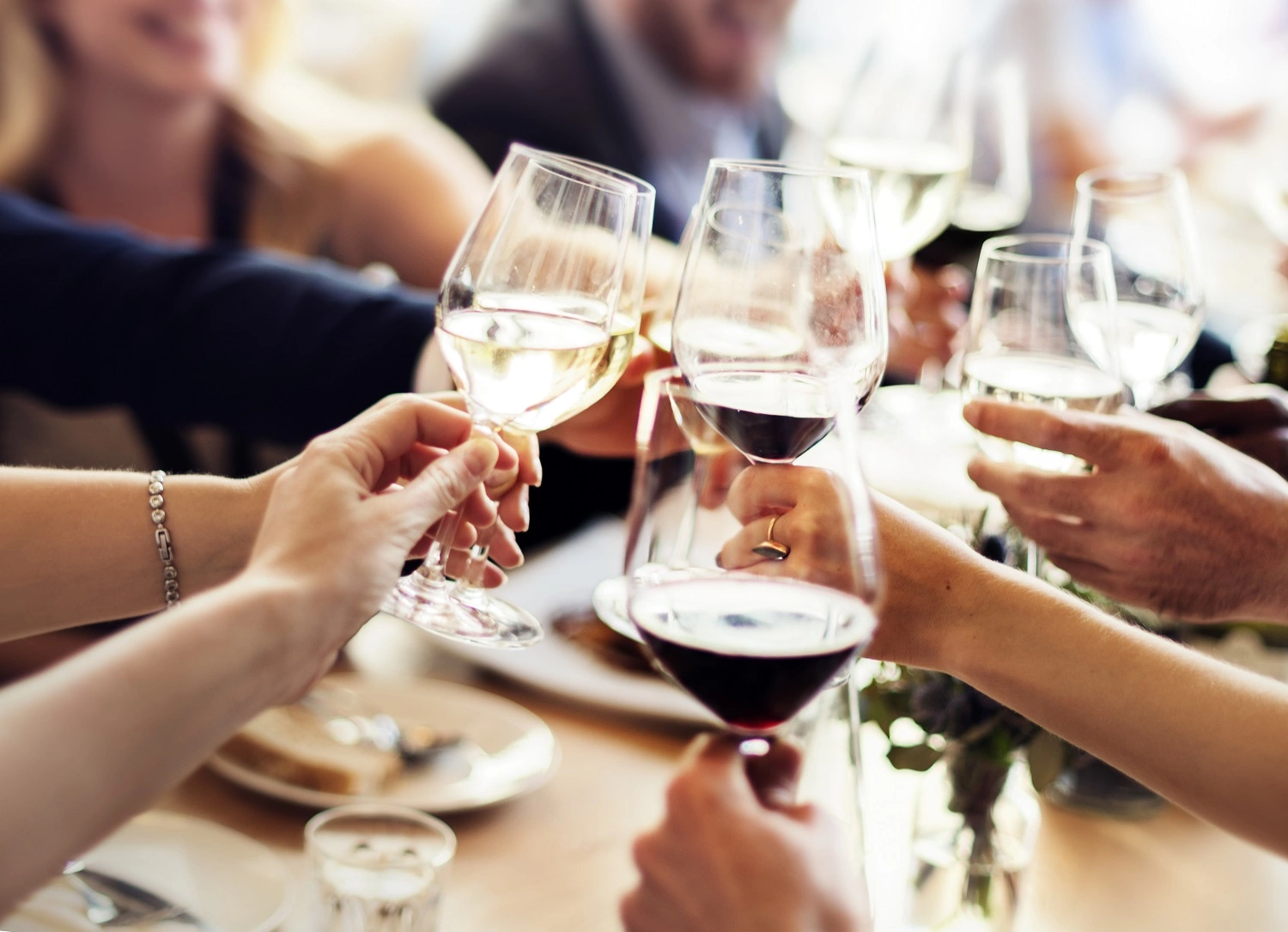 Corporate bus rentals in Denver
If you need group travel services to a corporate event, feel free to hire our bus charter Denver. We are ready to organize complex plans to gather them all from their hotels and drive them to the venue in a timely manner.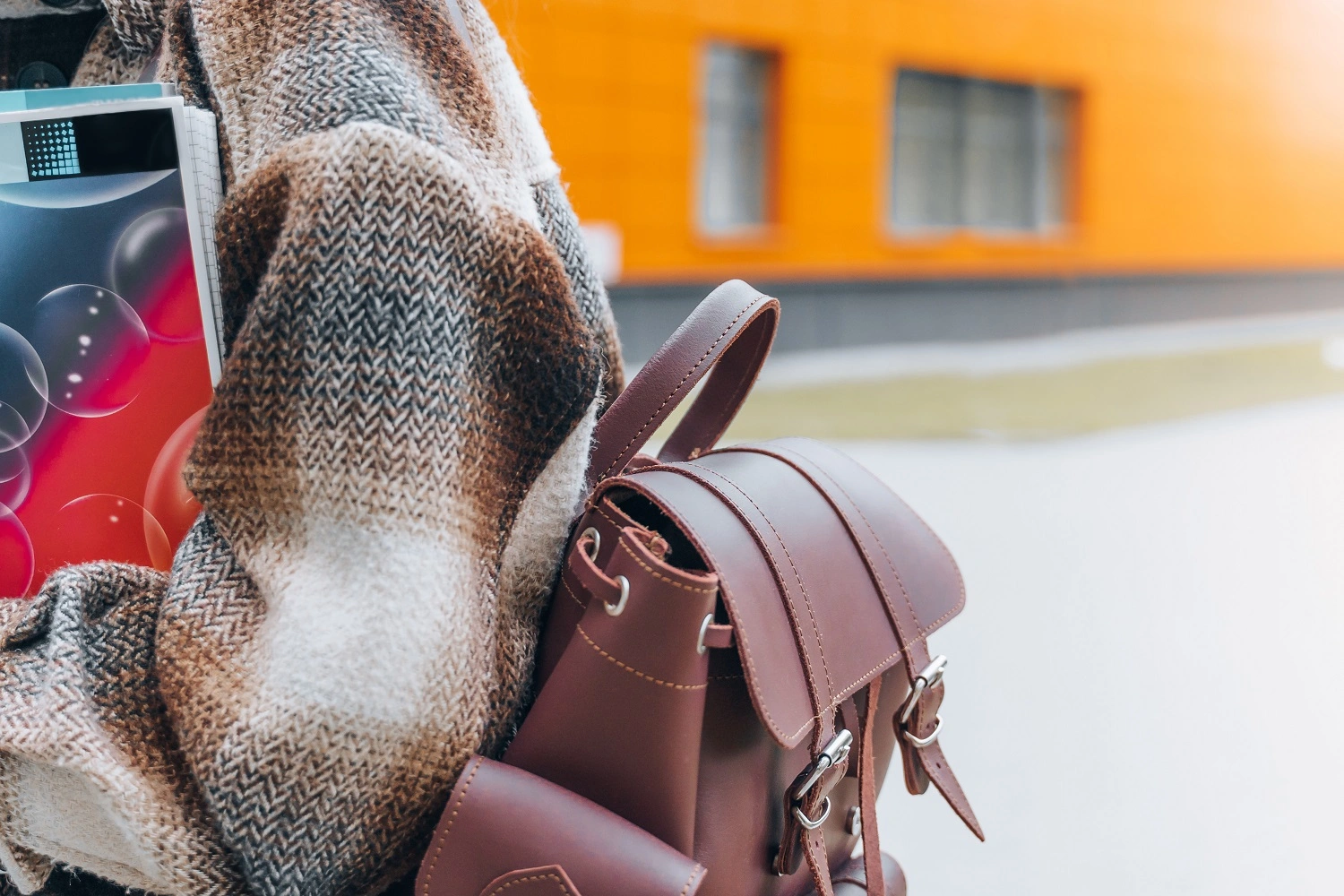 Student bus rentals in Denver
Our Denver bus rentals are the best option to have your large group of students visit new locations. We prepare everything to spare you from the hassle of arranging transportation. We can make your day easier!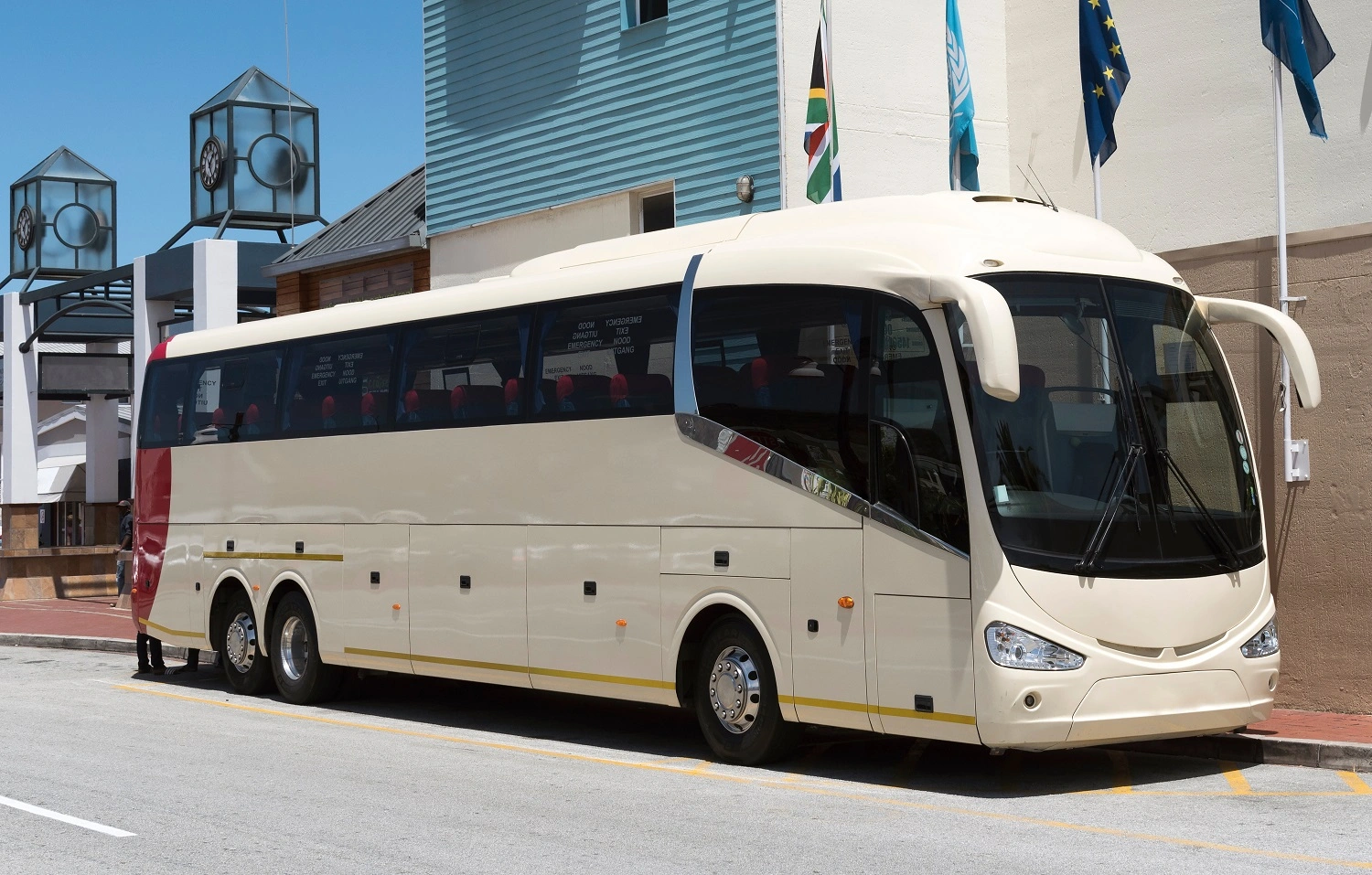 Private charter bus in Denver
If none of those options suits your needs, there is no need to worry! We offer Denver charter bus rentals with complete flexibility. All we ask is that you give details so we can provide an accurate charter bus quote.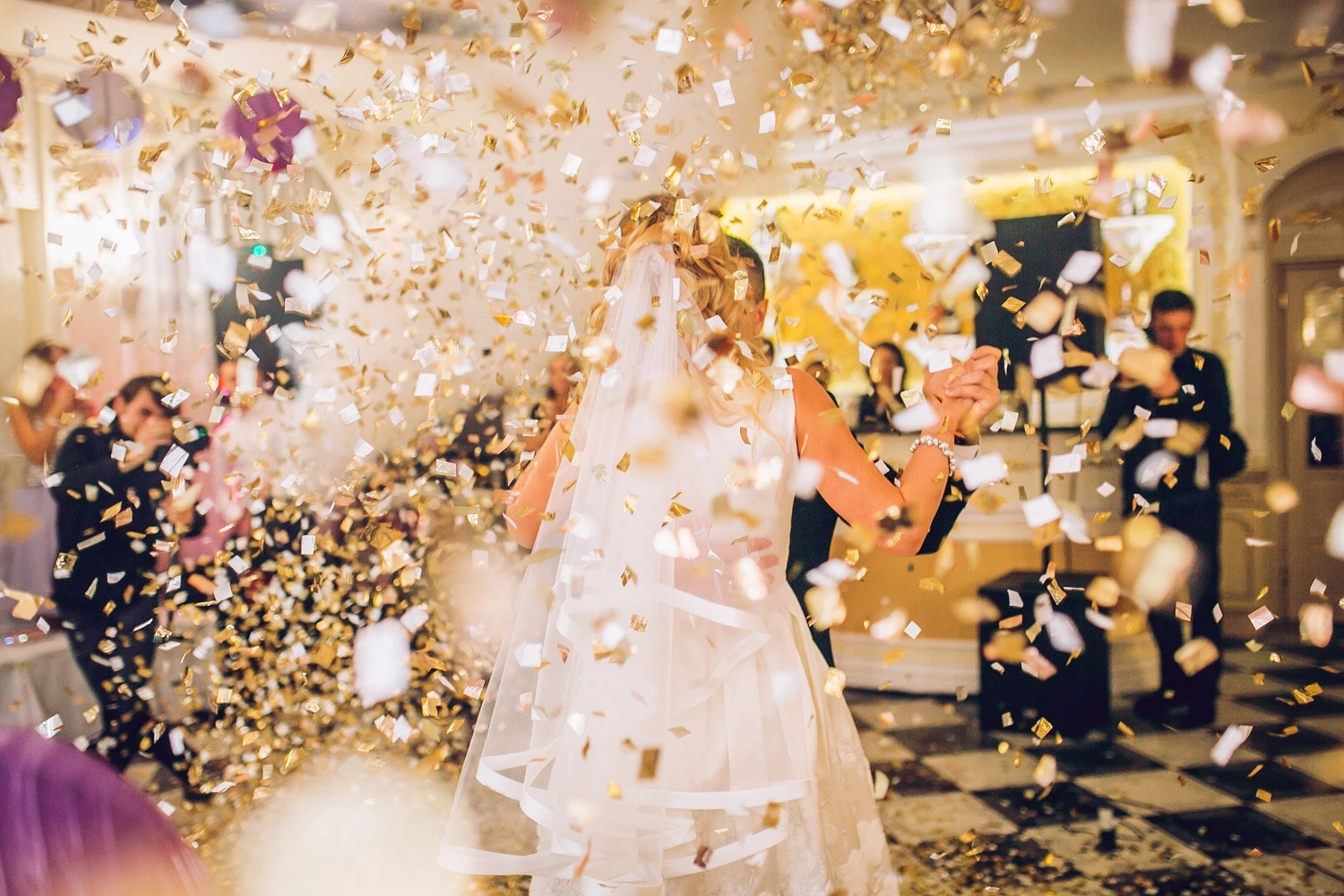 Wedding charter buses Denver
What makes such a special day go well is attention to detail. Our Denver bus rentals can drive your guests to the venue quickly. Our wedding transportation leaves them plenty of time to enjoy the ceremony as you wanted.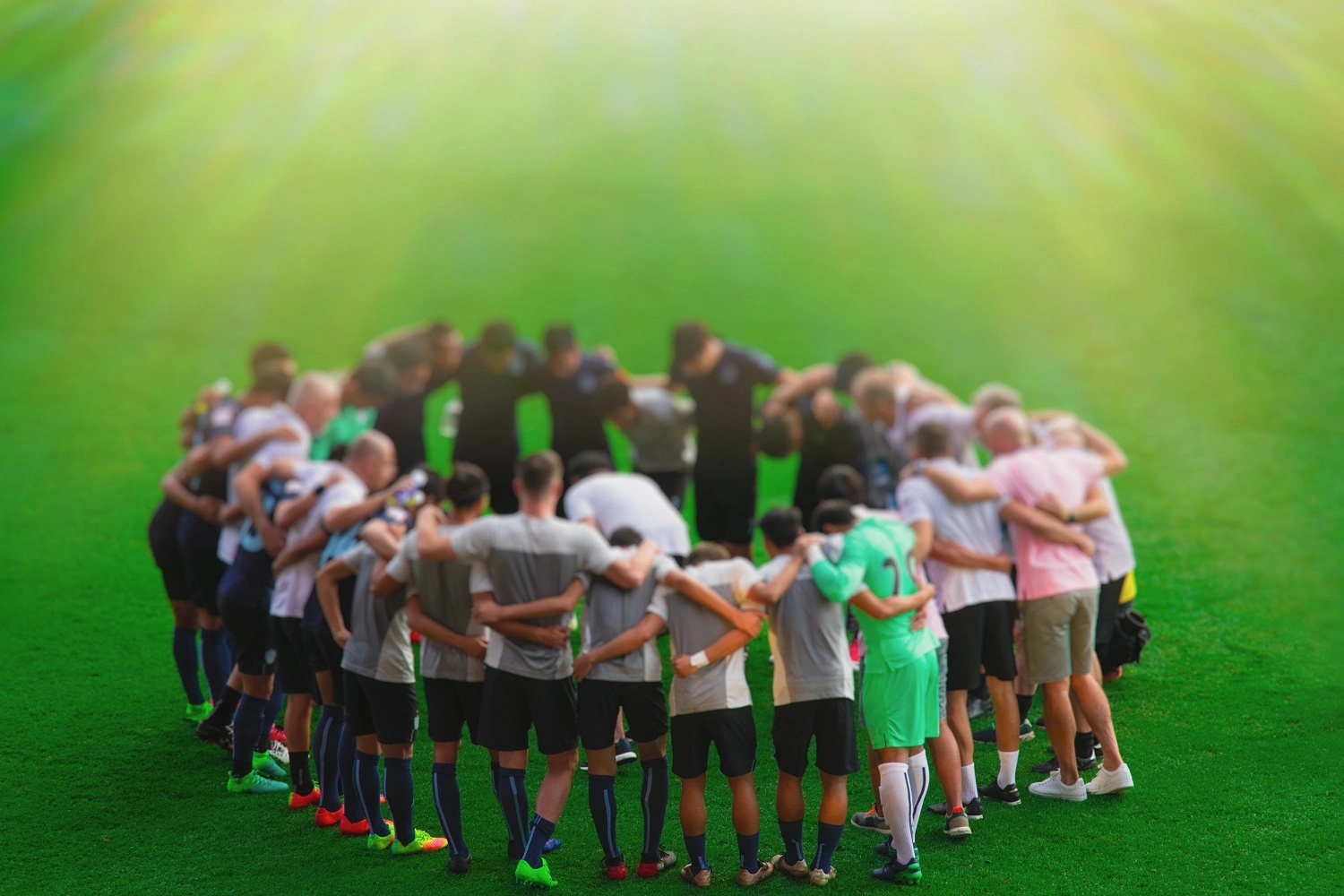 Sports team charter bus rental Denver
If you rent a bus Denver with us, your team will be on the right path to win. We can find the fastest routes through busy city streets to take the players to their match, so they will have plenty of time to prepare and win.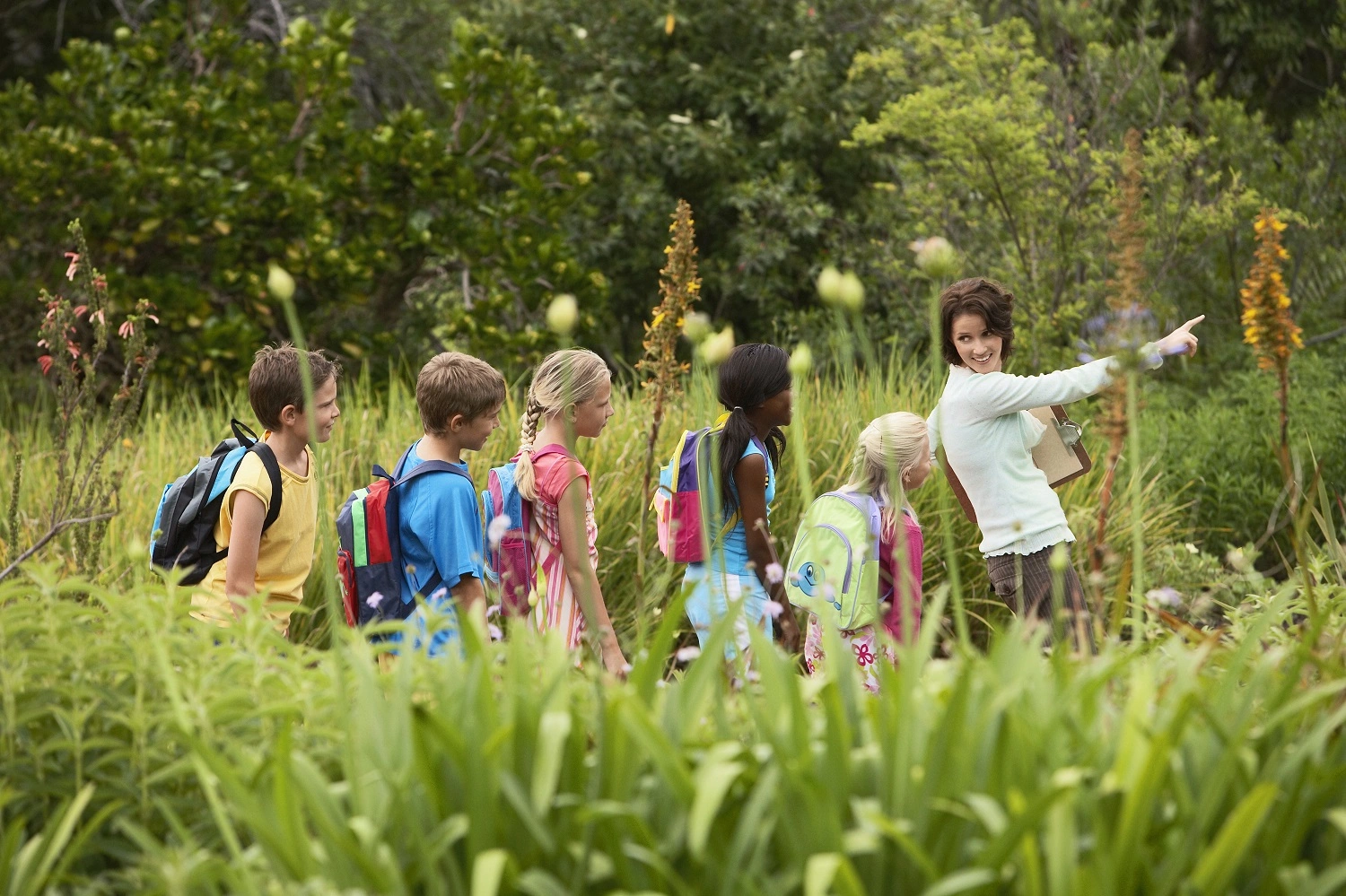 Field trip Denver charter bus rental
Our bus rental in Denver makes it easy for your group travel to visit specific locations, whether for work or education. All you have to do is inform us where the large group needs to be, and we will make their group trip happen!
Book a bus
in Denver today
You can call us, send us an email message, or fill the online form right here, on this page. The more details about your trip you provide, the better our bus rental Denver services will suite your transportation needs.
Top events in Denver
If you think that the arts only get the attention they deserve in big cities, Denver is happy to prove you wrong. The capital of Colorado has several important events in that regard, such as the Film Festival and the Cherry Creek Arts Festival. Whatever you prefer, all we want you to know is that we are here to transport you. Especially if you are coming with a large group.
Top places in Denver
The capital of Colorado is an interesting city because it manages to combine many business activities to a spectacular natural environment. Whether you want to enjoy art and culture or simply bask in the glory of its mountains and parks, there are attractions for everyone. It will be easy to enjoy everything once you hire our bus rental Denver. We can arrange the perfect group transportation in the city for you.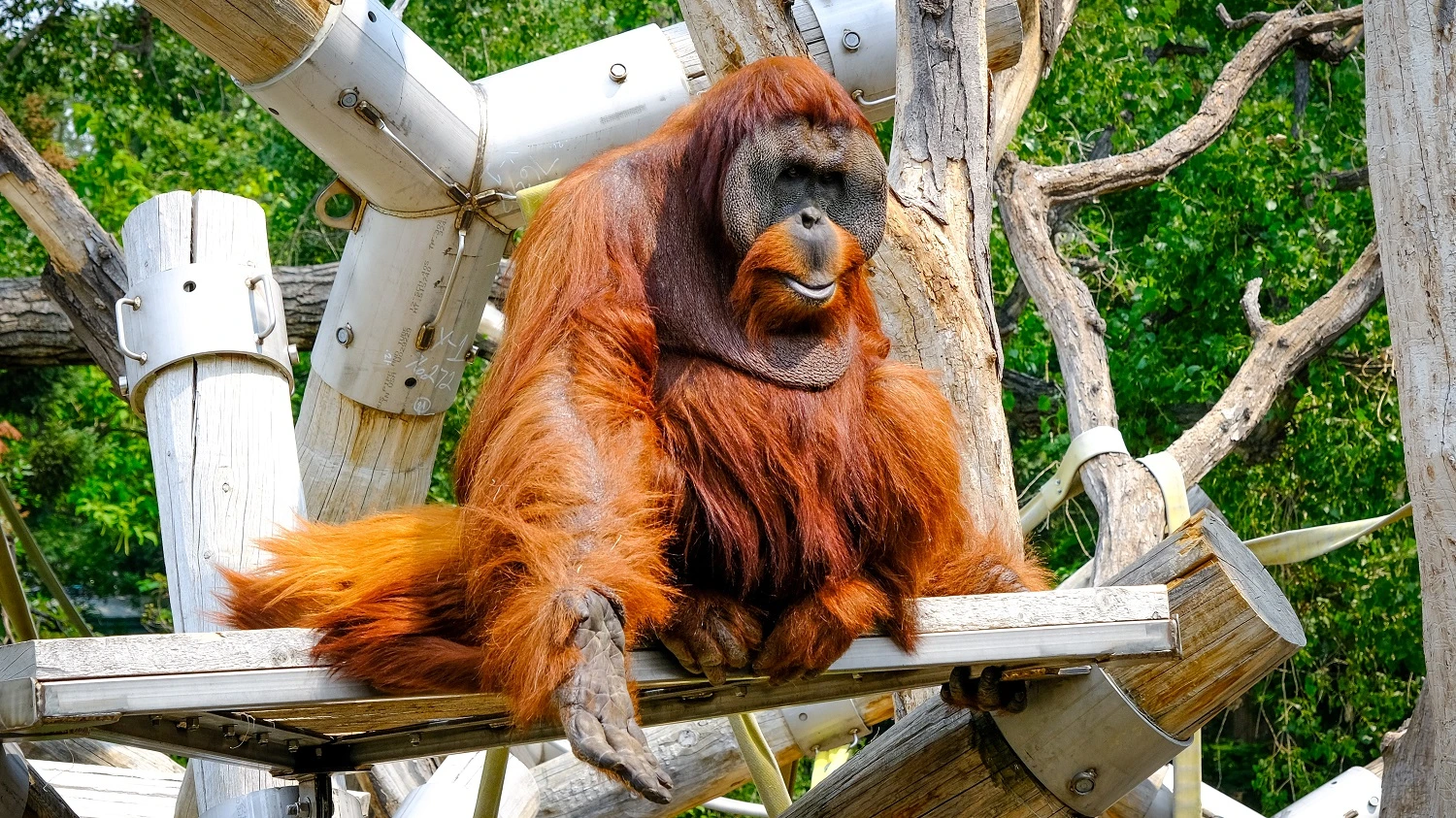 Denver Zoo
Founded in 1896, this nonprofit zoo takes 80 acres and is the most visited paid attraction in the whole state of Colorado. An interesting feature is that it does not use cages with bars; the animals live in naturalistic zoo enclosures. That provides a more natural environment for them and makes the whole place much more pleasant to visit. Speaking of which, next time you visit the city, have our bus rental Denver drive you there.
Address: 2300 Steele St, Denver, CO 80205
Phone: (720) 337 1400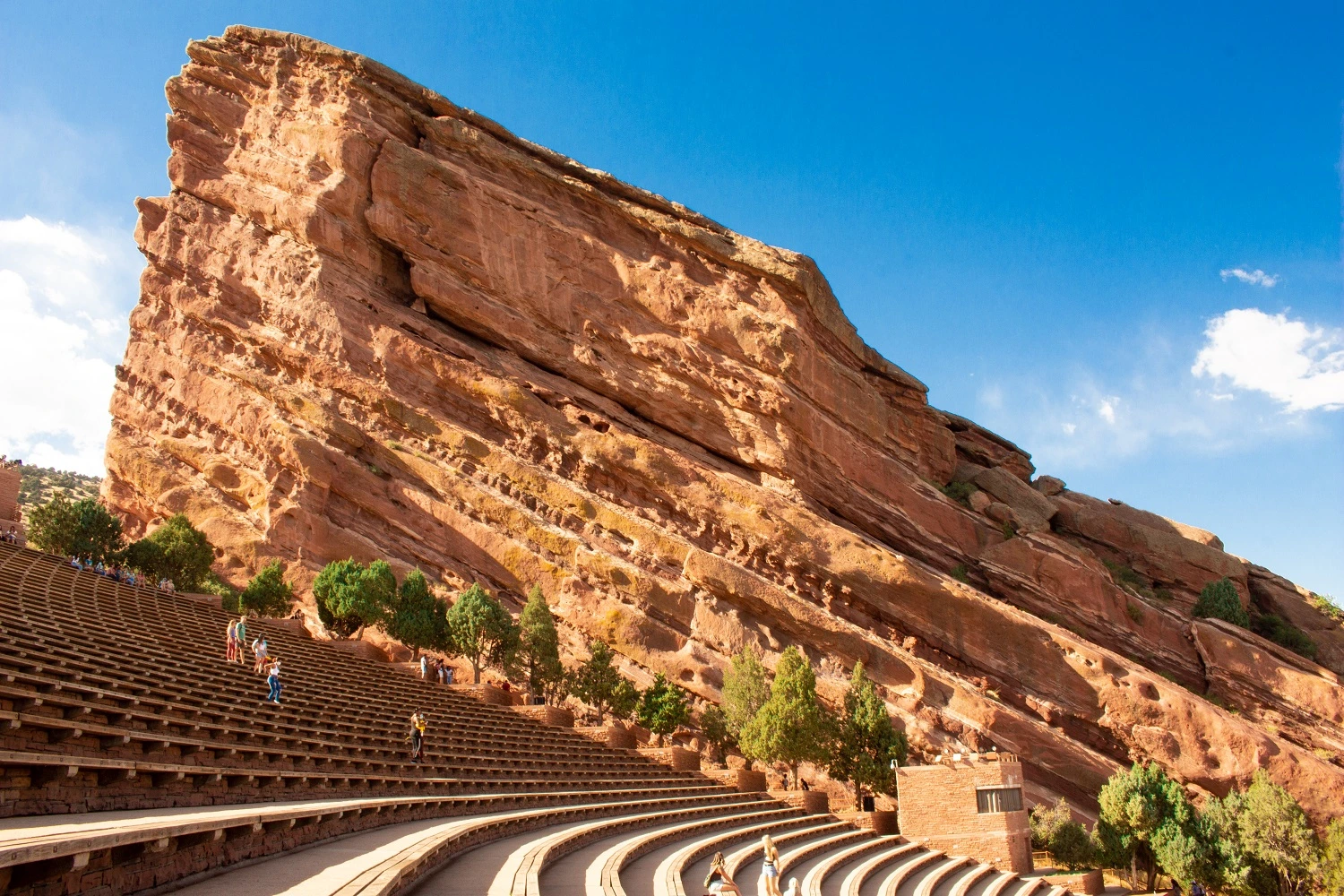 Red Rocks Amphitheatre
The name comes from the fact that this open-air amphitheater was built into a rock structure at the Red Rocks region. The venue seats over 9,500 people and has been used for multiple performances and film recordings, being whether closed or public events. It is located 10 miles west of Denver, so our charter bus rental Denver is a wonderful idea to drive your group there without any difficulties.
Address: 18300 W Alameda Pkwy, Morrison, CO 80465
Phone: (720) 865 2494

Rocky Mountain National Park
You will find this beautiful location between Estes Park and Grand Lake. It offers mountains, alpine lakes, wooded forests and, of course, the dazzling variety of fauna and flora that comes with such a diverse environment. The park is located 55 miles from Denver, but that is no longer a problem for you. With BCS's bus charter rental Denver, you and your travel group can relax and enjoy the view.
Address: 1000 US Highway 36 E Estes Park CO 80517
Phone: (970) 586 1206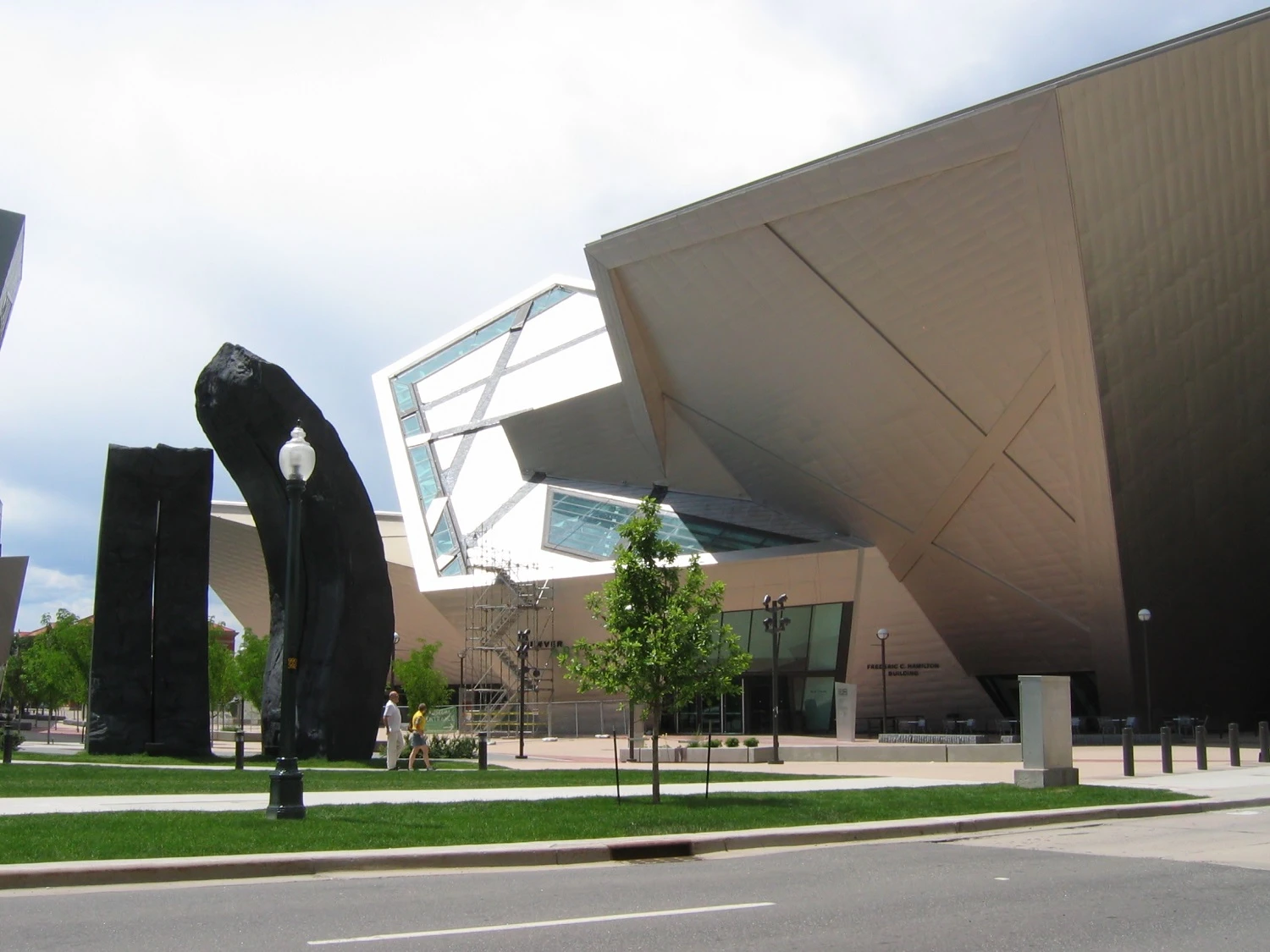 Denver Art Museum
This is a mandatory place to visit when you are at the city's Civic Center. This museum has over 70,000 works of art from all around the world across centuries, so it is definitely worth your time. Besides that, it has a remarkable collection of North American Indian art, which makes it unique in its field. Our Denver tour bus can certainly arrange a comprehensive city tour that includes this beautiful museum.
Address: 100 W 14th Ave Pkwy, Denver, CO 80204
Phone: (720) 865 5000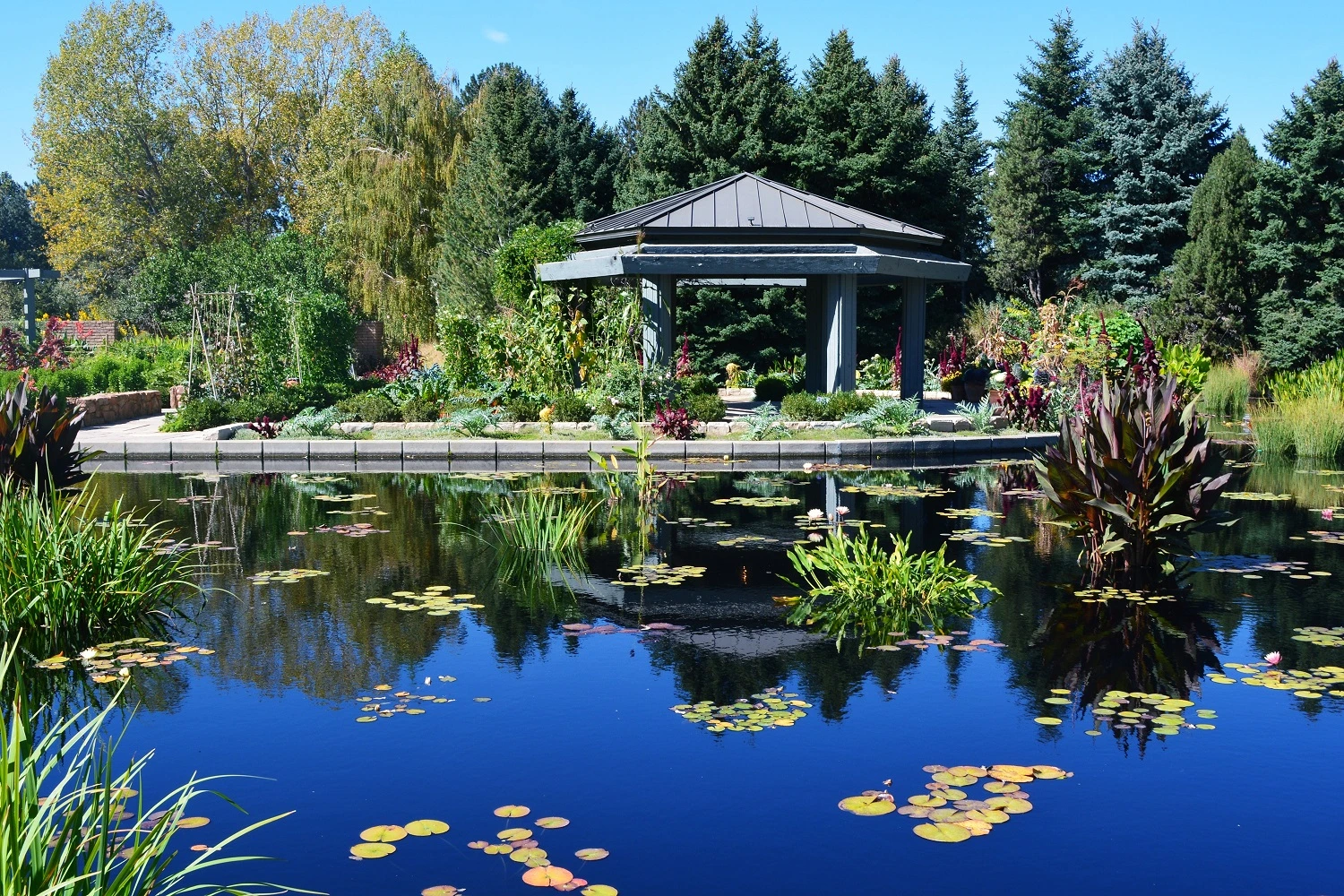 Denver Botanic Gardens
Located in the Cheesman Park neighborhood and founded in 1951, the 23-acre park offers many different areas, each one with a specific attraction. You can find a conservatory, theme gardens, and even a sunken amphitheater – excellent option for enjoying concerts in the summer. With our luxury minibus rental Denver, it will be possible to arrange a pleasant trip back and forth these botanic gardens.
Address: 1007 York St, Denver, CO 80206
Phone: (720) 865 3500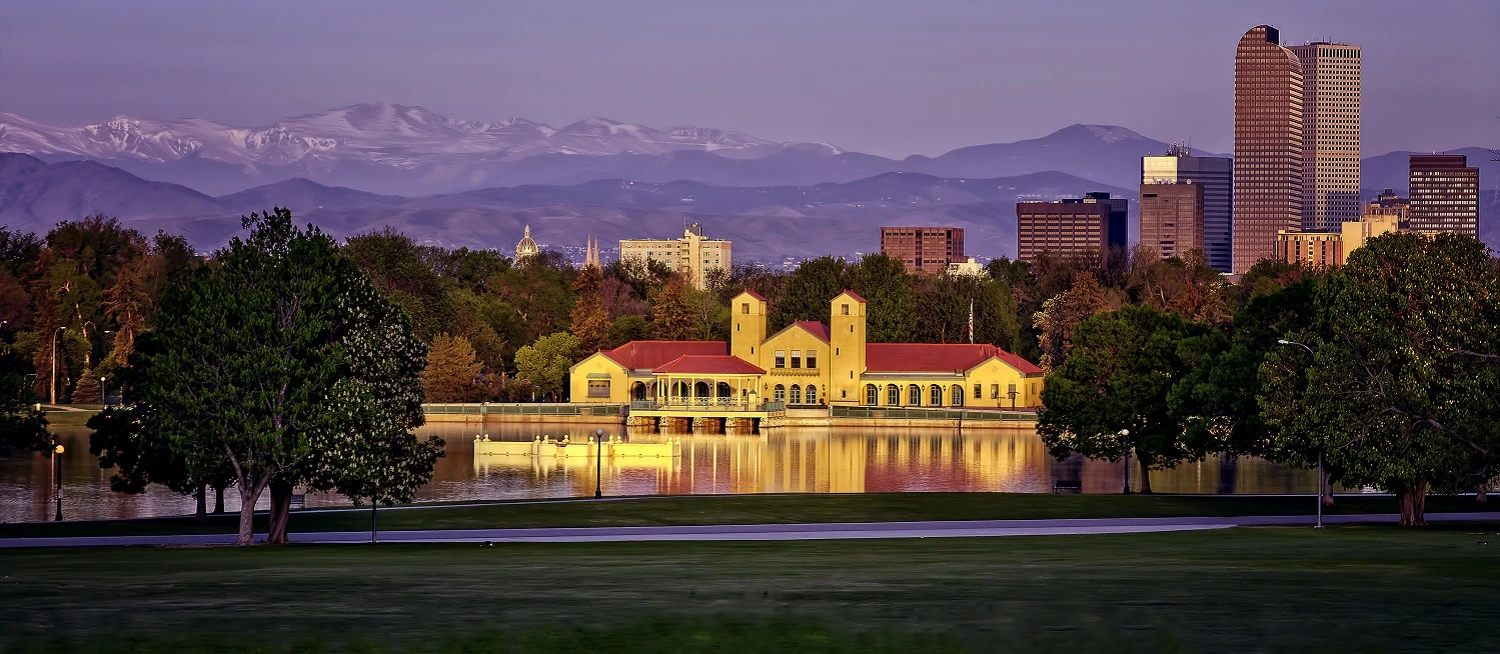 Denver Museum of Nature & Science
If you want to learn more about the local culture during your time in Denver, this is the best place to visit. It is located in the Rocky Mountain region and is a wonderful source especially if you are seeking informal education. There are many activities of all sorts, so you will be able to absorb a lot of new information in fun and engaging ways. Next time you need to plan a field trip for your students, our bus rental Denver can help you.
Address: 2001 Colorado Blvd, Denver, CO 80205
Phone: (303) 370 6000
Denver Airport bus rentals
Since Denver is a busy city for many reasons, it is only natural that it is served by several airports. They are all located in different directions from the downtown region, so there will always be one close to you wherever you need to go. Next time you visit the city, whether for business or tourism, make sure to inform us of your plans and we can organize the best bus charter rental Denver for your travel group.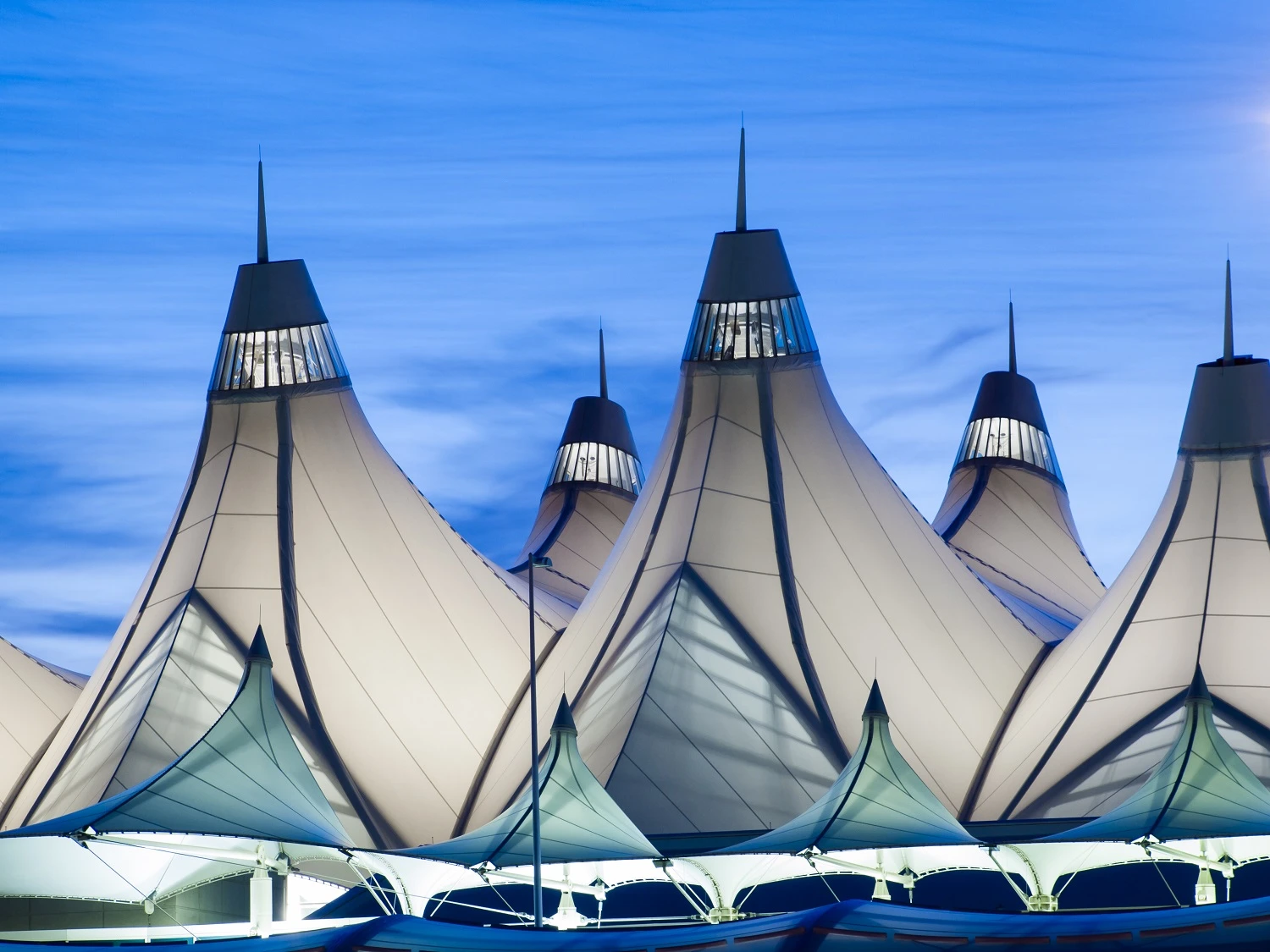 Denver International Airport (DEN)
Who could imagine that this would be the second largest airport in the entire planet? With 33,531 acres, it hosts the longest runway of public use in North America and is located 25 miles from downtown Denver – in fact, it is closer to the city of Aurora. The DEN airport is a key point for United Airlines, Frontier Airlines, and Southwest Airlines. Our airport bus rental Denver can set up a pickup operation for your large group.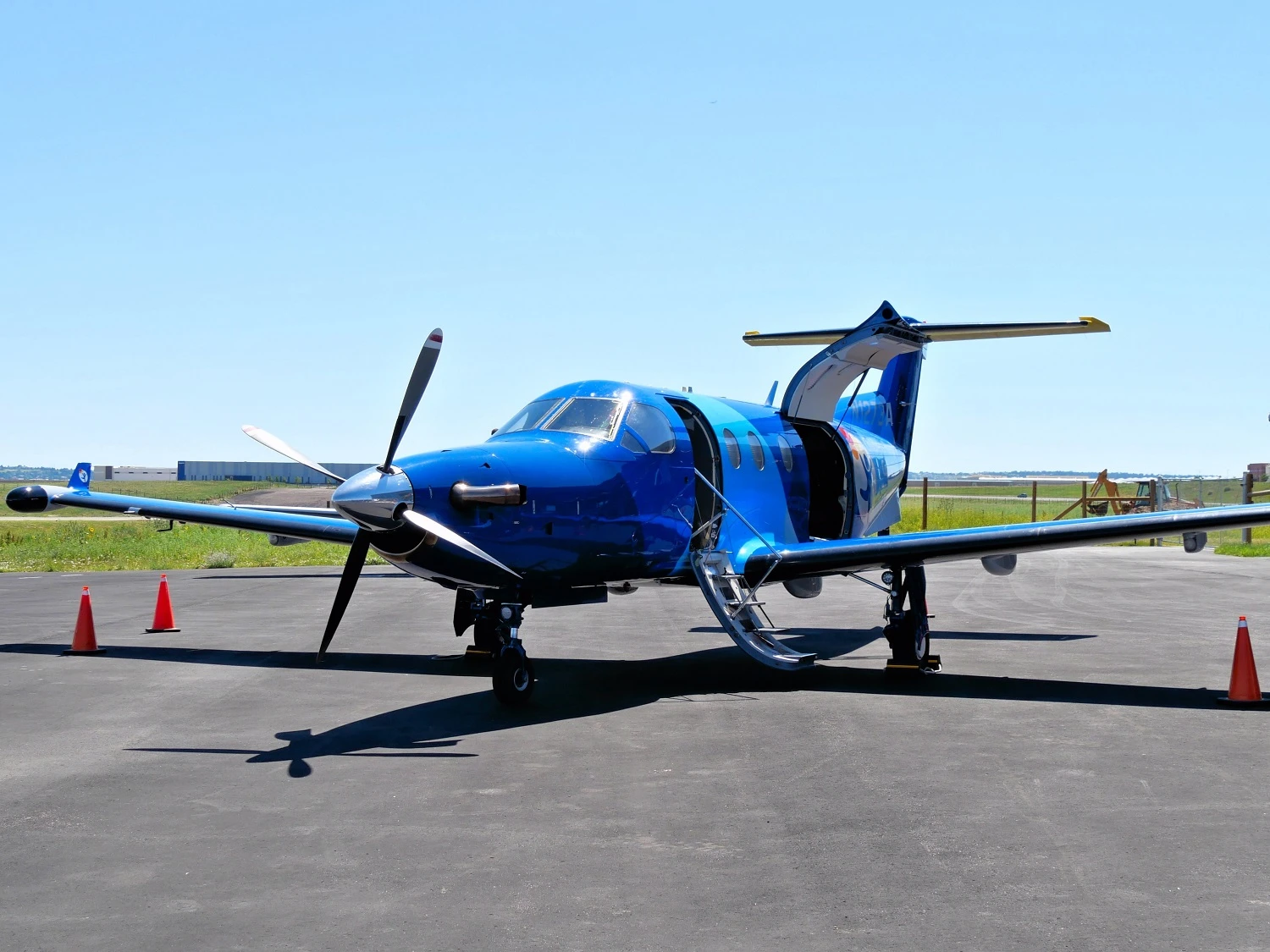 Centennial Airport (APA)
Located in Denver's metropolitan area, this public airport is located 17 miles southeast of the city's downtown region. It was opened in 1968 with a different name, but was renamed in 1984 in order to pay tribute to the Colorado state's admission as the 38th state of the country in 1876. It is one of the busiest airports in the country, so we can help you arrive or leave it with our bus charter rental Denver.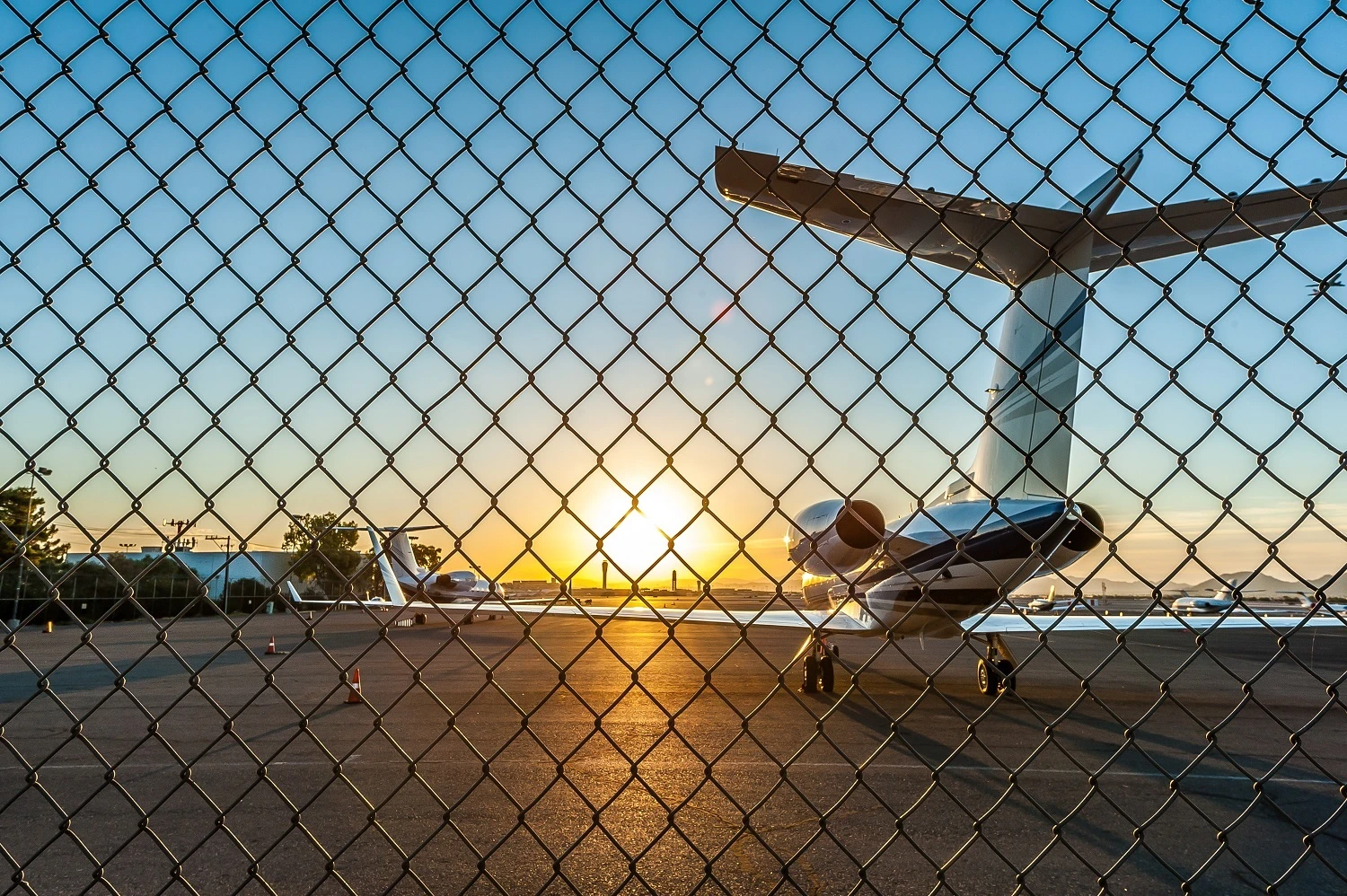 Rocky Mountain Metropolitan Airport (BJC)
While the airport is officially located in Broomfield, the region stays on highway 36 between the cities of Denver and Boulder. By being 16 miles northwest of the central business area of Denver, it is the closest airport to its downtown region. This airport used to be named Jefferson County airport and has a secondary role to relieve demand from nearby ones. You can trust our Denver tour bus to pick you up there.
Top neighborhoods in Denver
Even though the city has gone through many changes over the past decades, it still preserves some of that old-city charm. That is why we know everyone will find its place in Denver: the city has attractions for all ages and preferences. Contact us today to request a charter bus quote: we will be happy to employ all our resources to suit all your transportation needs.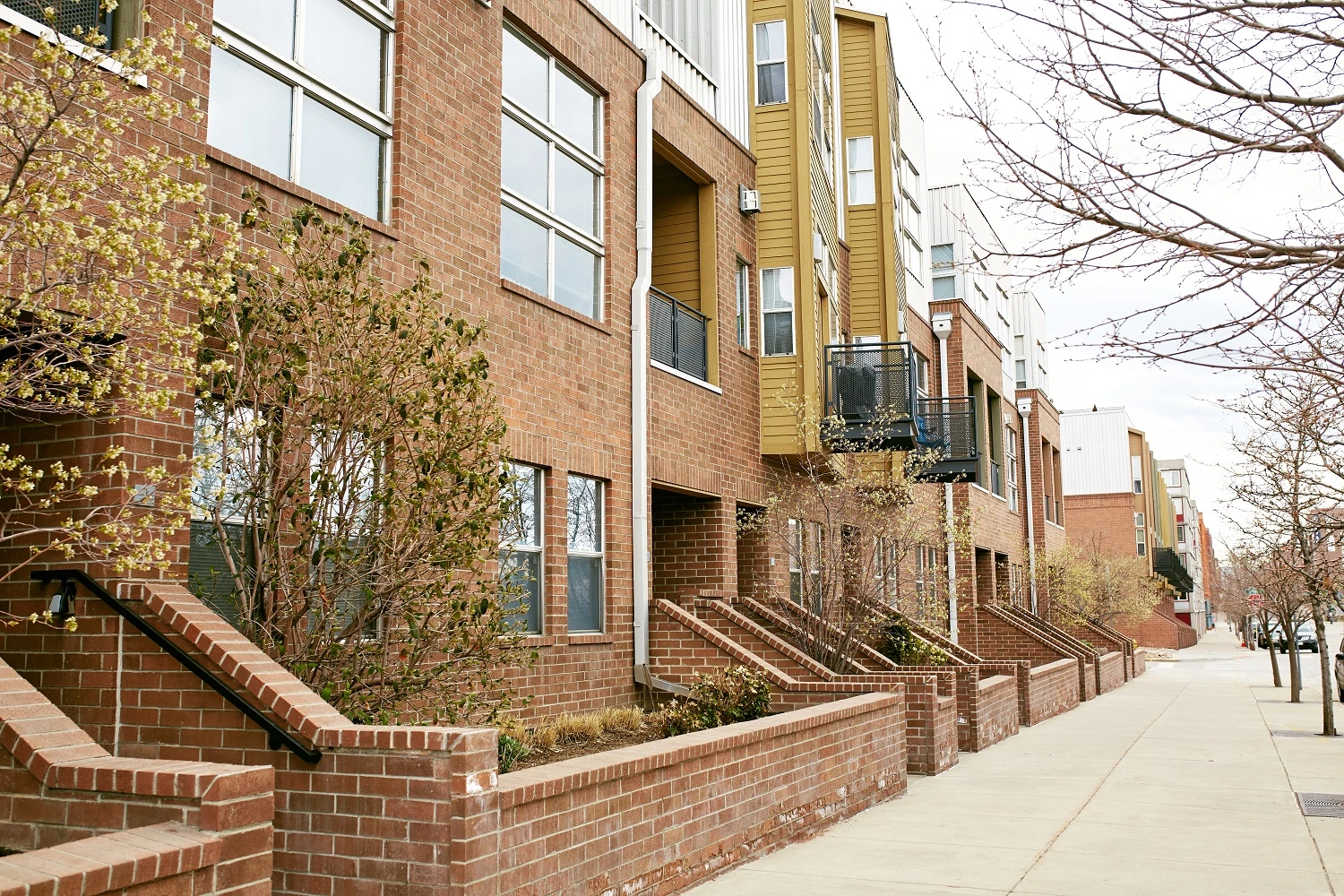 RiNo (River North) charter bus
The Denver district "where art is made" embraced that nickname to the point of designing a rhino as its official logo. With a unique urban charm kissed by artistic inspiration of all kinds, RiNo is home to countless jazz bars, restaurants, breweries, coffee shops, and art galleries. You can find everything from the finest coffee to a unique blend of white wine. Have our charter bus rental Denver take you there!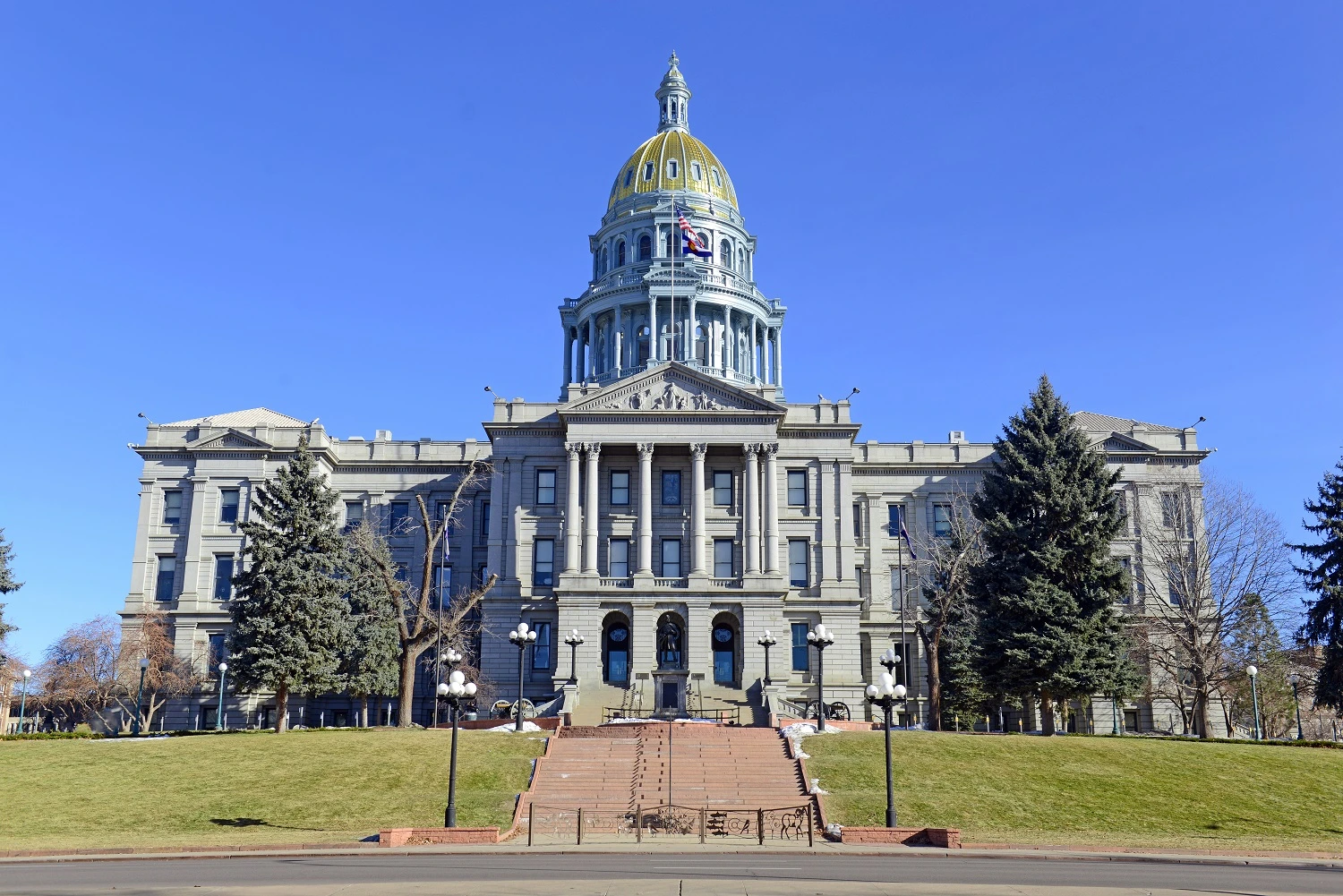 Capitol Hill bus rentals
This region is located at the Eastern side of the city and used to be where the elite lived. It eventually went through changes over the past decades, and now features many apartment buildings. However, it is still a beautiful piece of the city's history, which is why we highly recommend you and your travel group to spend some time in the neighborhood. Our minibus rental Denver can organize a complete tour there.
Cherry Creek minibus rental
This region actually falls within the territory of Denver and some of its neighboring cities. It is known for several attractions, such as the 140-foot high Cherry Creek Dam and a large shopping center. Besides, there is a lot to learn about its history in the 19th century and the wildlife which you can still find there. Next time you want to take a break from the big city, all you have to do is hire our bus rental Denver!
Call our agency
to hire a bus in Denver
Now that you have read all about the city, it is time to get your charter bus quote. Phone, email, form – choose your favorite way to request your bus hire Denver!