Atlanta


Charter Bus Rental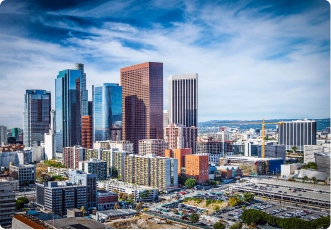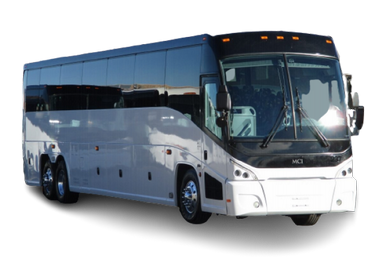 Visiting one of the most influential cities in the US is surely exciting.
You can dazzle yourself with all the studios
Well-known companies trust us
It is easy to book a bus in Atlanta
1
Make your request and wait for our reply
Whether you call or email us, all you have to do is provide detailed information of everything you need from our charter bus rental Atlanta.
2
Finish your purchase and wait
Once we agree on an estimate, there will be no surprises. As soon as you make your purchase, all you have to do is wait for the day of your private bus rental.
3
Sit back and enjoy your bus trip!
The last step is waiting for the day of your trip. We will be ready at the time and place you requested so your charter bus trip can start.
The best charter busses in Atlanta
Whenever we prepare for a trip, we want things to run smoothly. However, transportation is often a barrier to that. Car rental, public transportation… those options are a hassle you can certainly do without. With BCS, your entire Atlanta charter bus rentals are planned according to the many years of experience we have accumulated in the field. Contact us today if you have any further questions!
Check out also Charter Bus Rental in other our top destinations: New York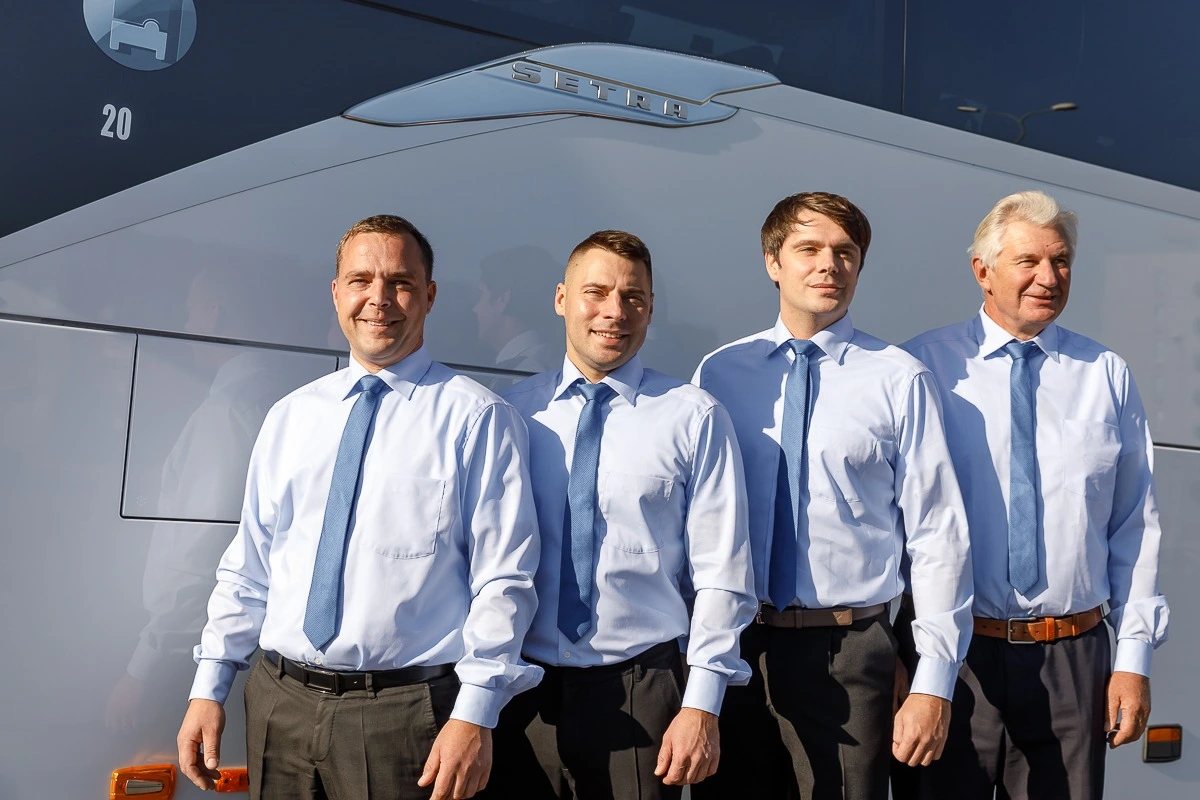 Atlanta charter buses
Our bus charter Atlanta can suit all your travel needs in part because we offer the best bus models in the market. This is important because we make sure to comply with all the latest regulations in terms of efficiency and safety. Besides, we want you to travel in plenty of comfort and style. Here, we are going to explain more details about the vehicle options with which we operate in our trips.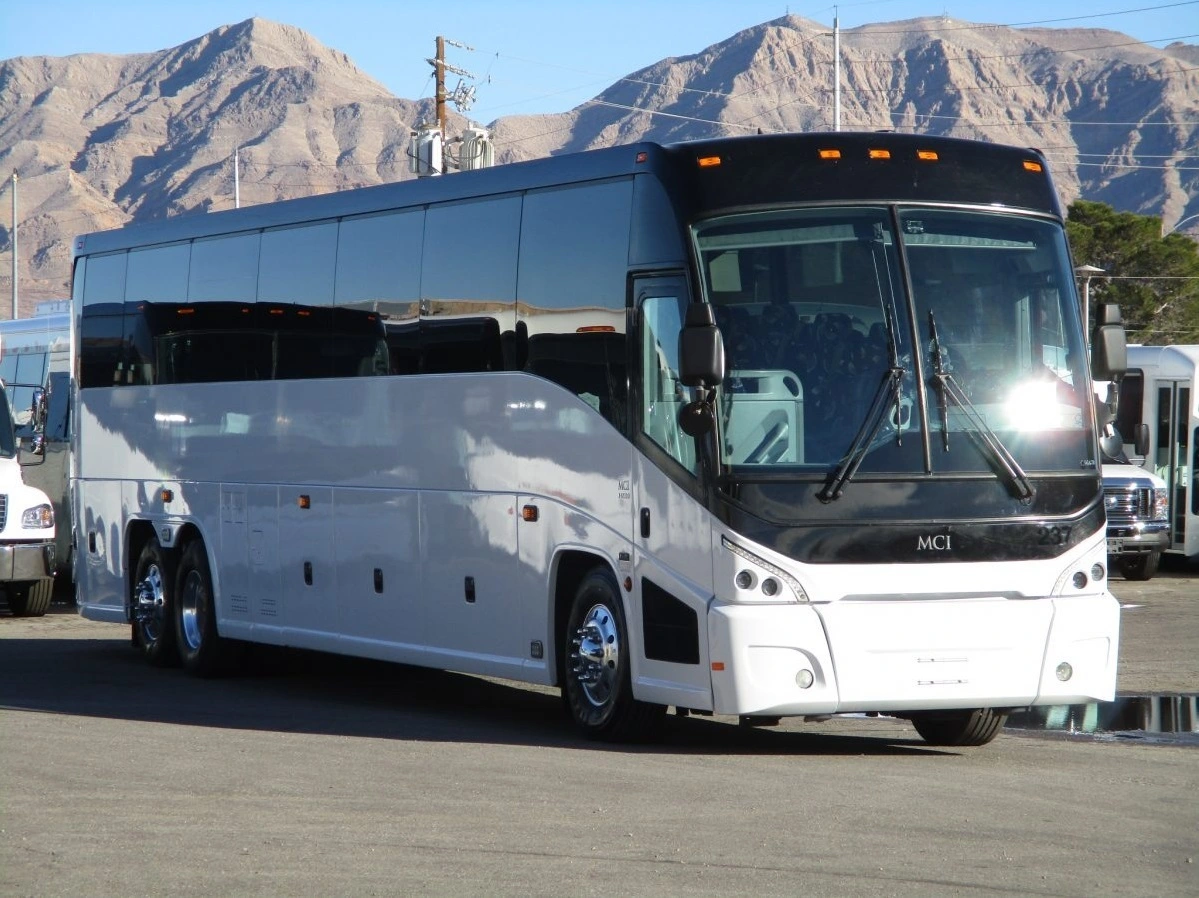 Comfort bus
50
50
50
Climate control
Radio system
Microphone
Fridge
WC
Reclining seats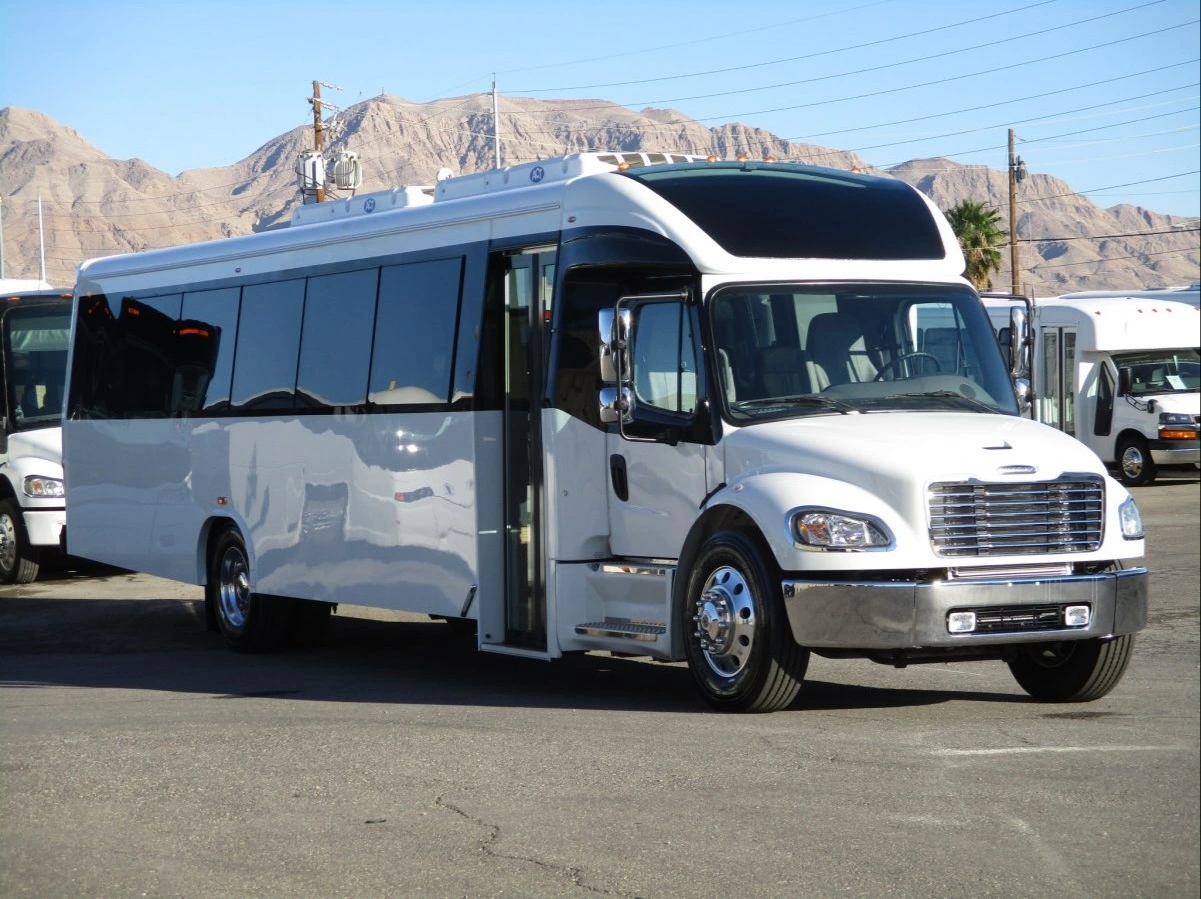 Minibus
16
13
13
Climate control
Radio system
Microphone
Fridge
Navigation
Reclining seats
Executive Minibus
27
27
27
Climate control
Radio system
Navigation
Why should I rent a bus in Atlanta?
BCS has years of experience in the transportation industry, so we know what you need from us. We study them, learn from past issues, and do our best to keep improving our service. The more details you give when requesting your bus rental Atlanta, the better we can prepare. We have a reservation specialist to provide you with a first-class, reliable service and we are excited to do it as soon as you call us.
Always the best vehicles
Small cabins and constant vibration are things of the past (or trains). Our charter bus rentals Atlanta use only the finest vehicles in the market.
Experienced drivers
We want you to see traffic jams only in movies. When you are in the city, our charter bus driver will make your bus rental Atlanta quick and efficient.
Custom service orders
Forget about adapting to pre-scheduled itineraries. At BCS, our Atlanta bus charters do what you want. More specifically, what you request on our online form.
A full network of partners
By working with an extensive group of drivers and agencies, we can provide unparalleled flexibility in your bus rentals in Atlanta. They are always ready to help.
Low environmental impact
By opting for a bus rental Atlanta, your trip will emit less carbon dioxide per person than private cars, public trains, or commercial airplanes.
Ready to help at all times
We have a special hotline that operates 24/7. It can help you with whatever you need, whether before or during your Atlanta bus charter trip.
Minibus rental Atlanta
We want everything to run smoothly during our trip, right? Our charter bus in Atlanta wants that as well. We offer several types of vehicles because we want to have the perfect ones for whatever number of passengers are part of your travel group. Our reservation specialist can offer minibuses with capacity for 7, 16 and more passengers. This way, you will have the right quantity of seats and free room for your group.
If you are looking for Atlanta wedding transportation, corporate charter, sports bus rental, or anything else, look no further. BCS takes pride in offering custom services because that allows us to cater to all clients. In this part of the article, we are going to show how our minibus can make your coach bus rental San Francisco more productive and efficient if you have a smaller travel group.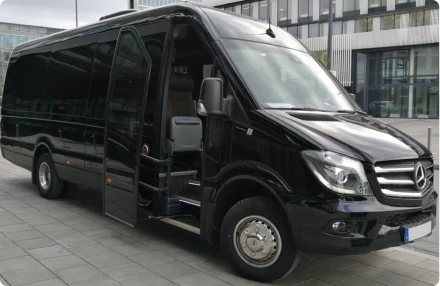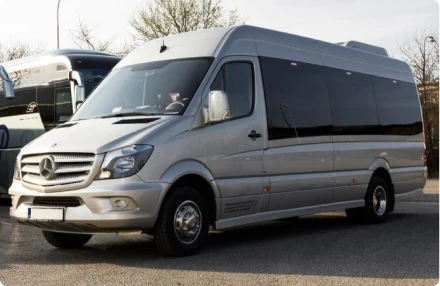 Luxury minibus rental Atlanta with BCS
01
Comfort
We make sure to use the latest vehicles available in the market. That means they all comply with the latest standards in terms of comfort. Our charter bus rentals Atlanta takes you wherever you want in the city with adequate space for you and your luggage, and comfortable seats which you can recline. Our big goal is to keep you relaxed and rested so you can enjoy your stay to the fullest.
02
Reliability
Whether you hire a 20 passenger van for family reunions or a double-deck charter bus rentals Atlanta, we have your back. BCS has a decade of experience in the transportation field, and we use it to the fullest to bring you a good service. We explain everything of our service package in the beginning, there is a dedicated charter bus driver to help you, and we have a 24/7 hotline which you can contact.
03
Safety
BCS makes sure to transport its clients with top protection. All our buses get scheduled inspections as part of a rigorous maintenance program. That is our way to ensure that they will be in proper conditions to travel. Parallel to that, our professional bus driver was hired after a strict selection process in which we analyze their full work history, qualifications, and their capability to comply with our principles.
Frequently asked questions
We take pride in keeping a modern fleet to offer in our bus tours Atlanta. BCS only works with one to five-year-old buses.
We can make arrangements for that. All we ask is that you inform us of the age of all children that will travel with you. This way, we can install child seats of the appropriate type for all of them in your coach bus rental.
While using any vehicle affects the environment, we can say that buses do that to the least extent. We have researched and found that bus trips emit less carbon dioxide per person than airplanes, trains, or even private cars. Our bus rental Atlanta is one of the greenest charter bus options you can find these days for your group trip.
We surely do. In fact, that is one of the reasons why we ask you to fill your online request form with as much detail as possible. We will make sure to offer the lowest price we can for your Atlanta bus charter, whether it is for family reunions or corporate events.
For trips done from May to October, we recommend booking up to two months in advance. For trips done from November to April, it is easier for BCS to book your charter bus rental Atlanta even if you contact us on a short notice.
Then again, we encourage you to contact us in all cases. We will always be glad to try and book your group trip. Since our services are highly flexible, we could work around by offering alternative packages to execute what you need despite providing the service on a short notice.
Some of our charter bus options are equipped with wheelchair lifts and have appropriate seating for people with special needs. Let us know if your bus rental Atlanta has any of those needs by contacting our customer service.
How can I use an Atlanta bus rental
The years of experience BCS has accumulated prepared our agency to offer coach bus rental in Atlanta for several purposes. In other words, the answer to that question is that we can cater to all your travel needs. When you fill our online request form, all you need to do is inform exactly what you need. But here, we can show you a little about the most common service categories we offer.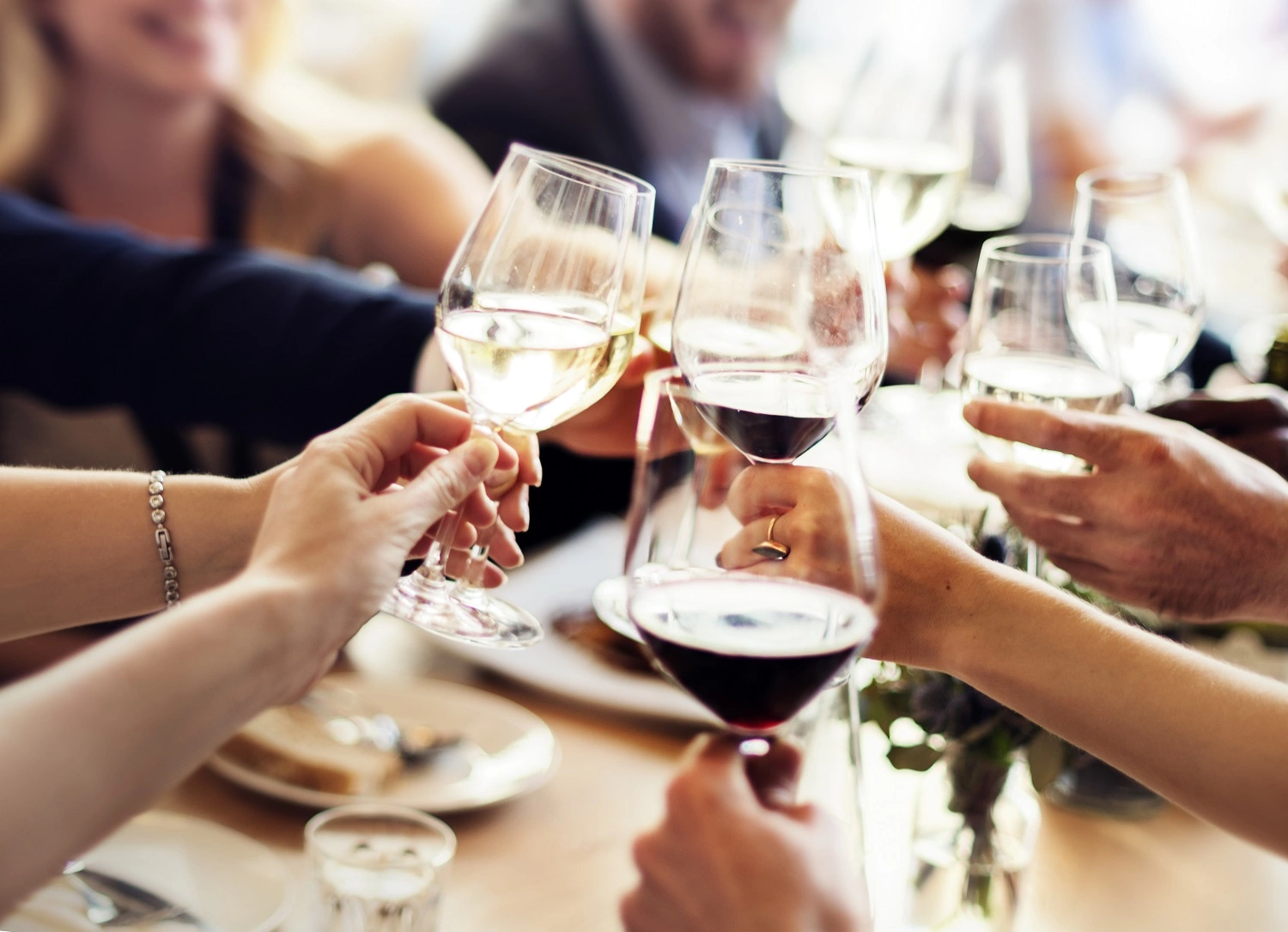 Corporate bus rental Atlanta
With BCS, you will have no problem at all when booking your Atlanta charter bus rental. We can gather all the employees at different locations and drive them to corporate events in no time.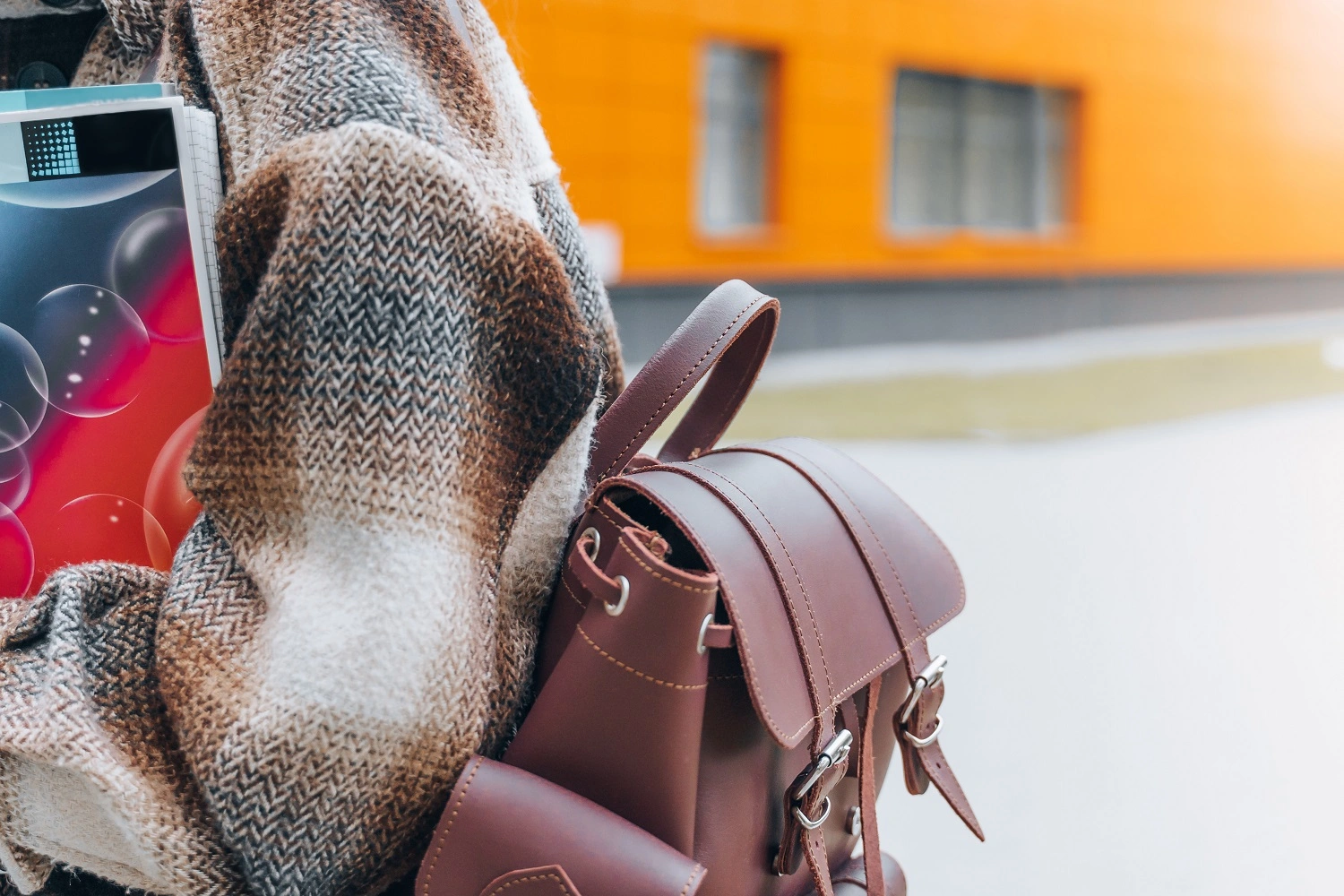 Student charter bus Atlanta
BCS knows how important it is to have students apply new knowledge in practice. Our private charter bus rental Atlanta will drive them to the desired locations and back to their academic institution in one piece.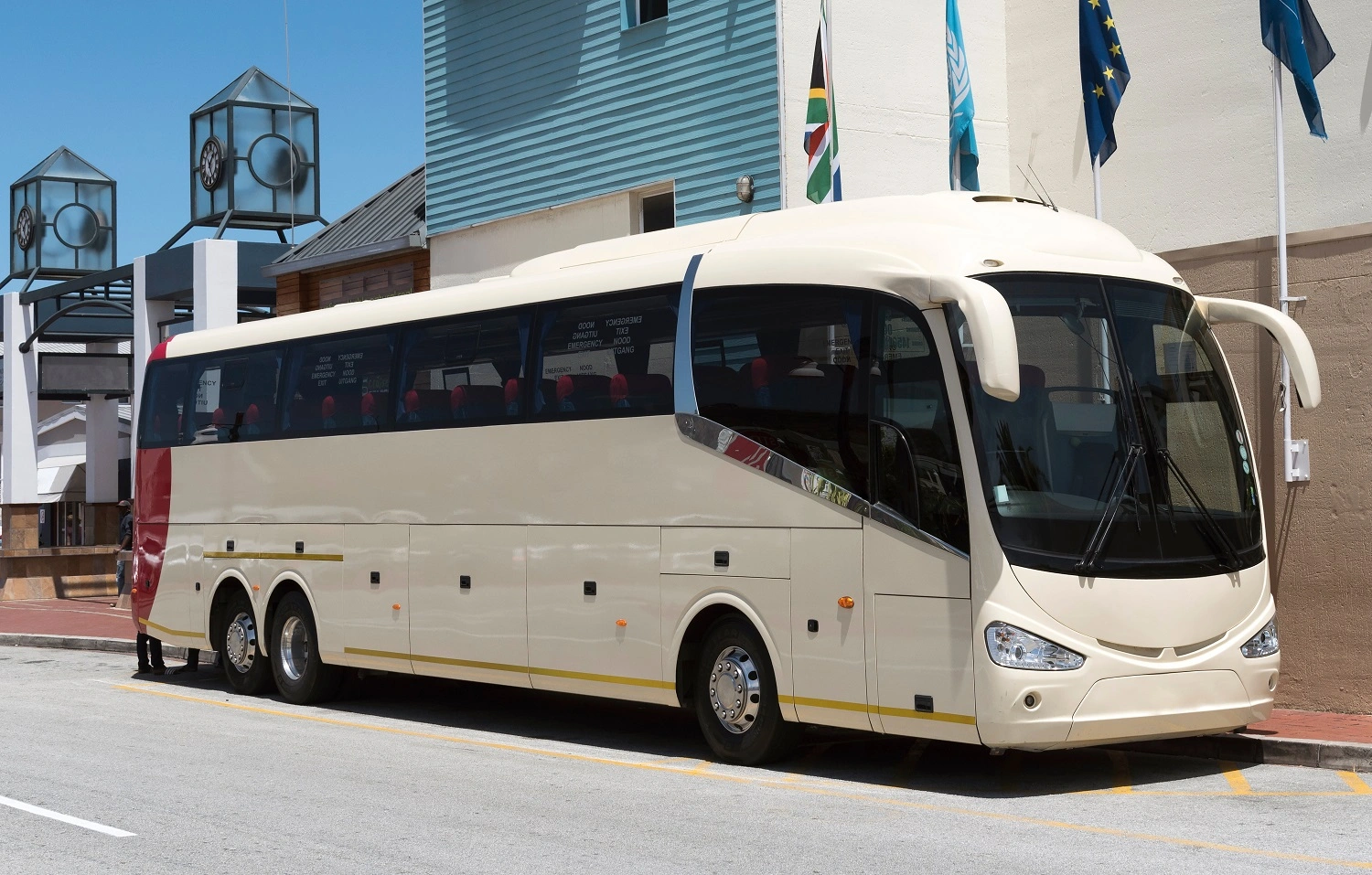 Custom bus rentals in Atlanta
In case none of the other options suits your needs, there is no need to worry. BCS's Atlanta charter bus rental is totally adaptable to your specifications. All you need is to inform us of them all.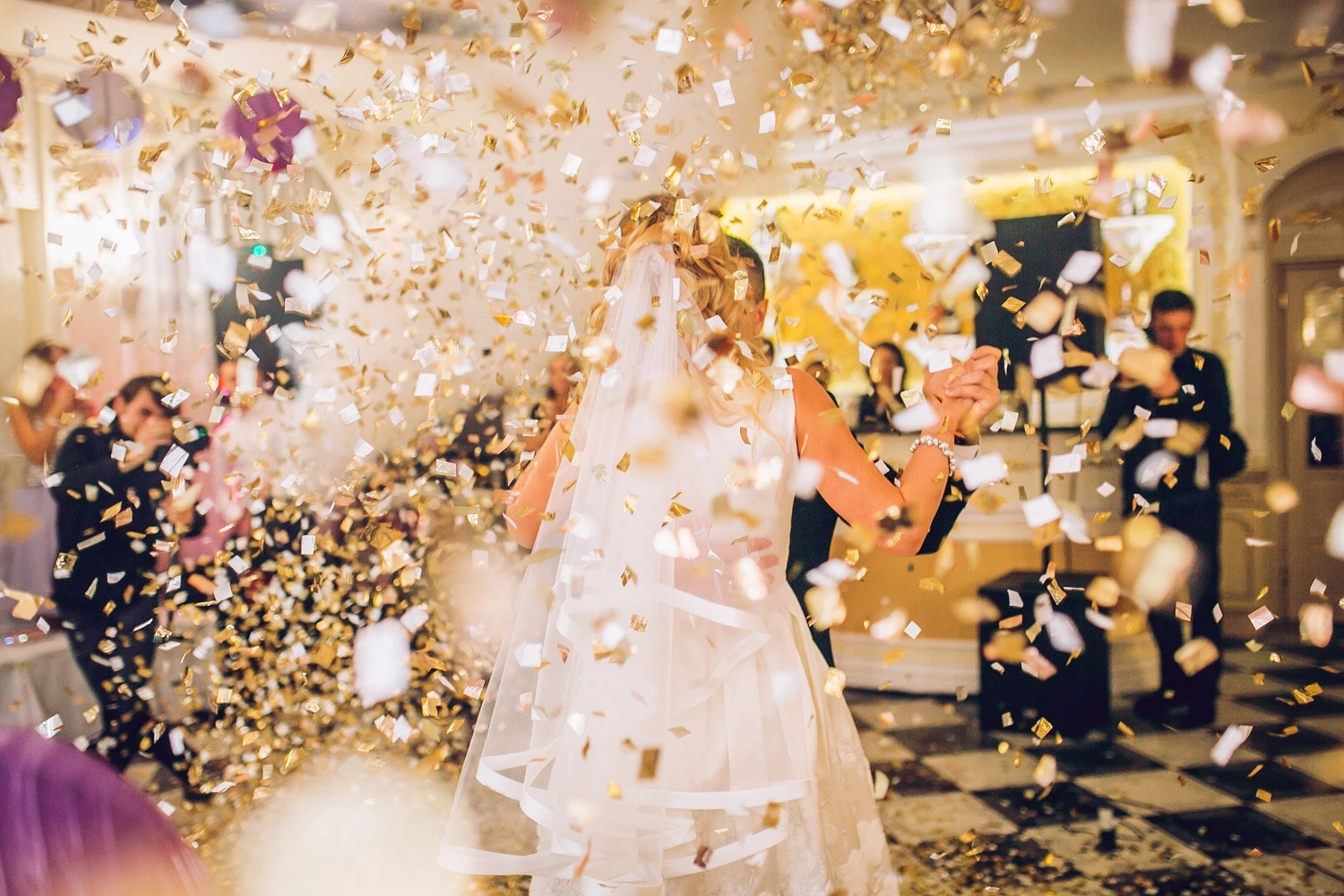 Wedding charter buses Atlanta
What makes such a special day go well is attention to detail. Our Atlanta bus rentals can drive your guests to the venue quickly and leaving them plenty of time to enjoy the ceremony as you wanted.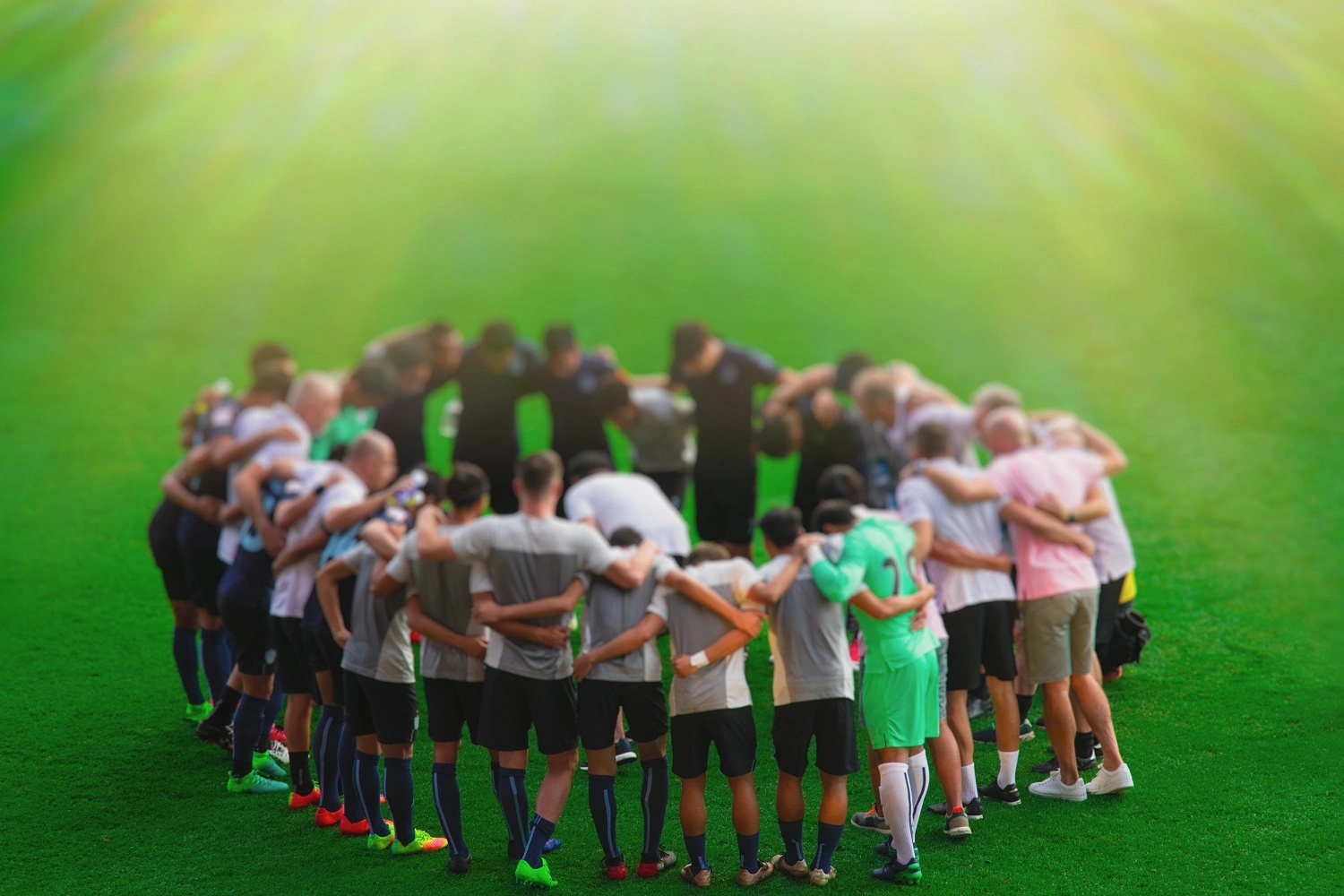 Sports bus rental Atlanta
With our private charter bus rental Atlanta, transporting your team to stadiums and arenas throughout the season will be a breeze! We can also make sure to leave enough room for their entire equipment.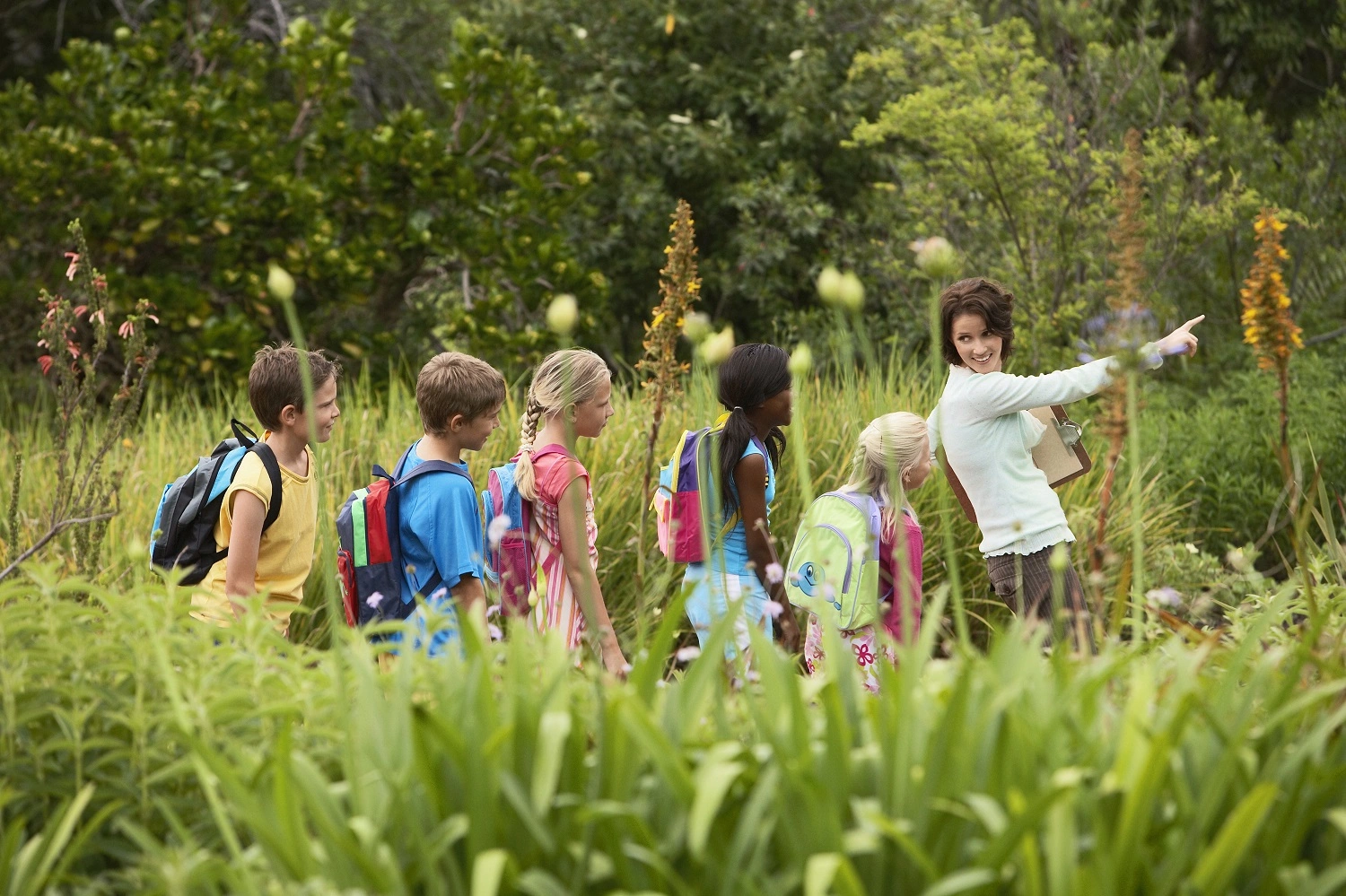 Field trip coach bus Atlanta
Our bus company Atlanta can drive your group of students to wherever they need, then back to the academic institution in no time. Our drivers know the city well enough to find the best routes.
Book your bus
rental Atlanta today
Feel free to give us a call, send us an email message, or fill out the form right here. Either way, we will reply with our charter bus pick to help you get things started.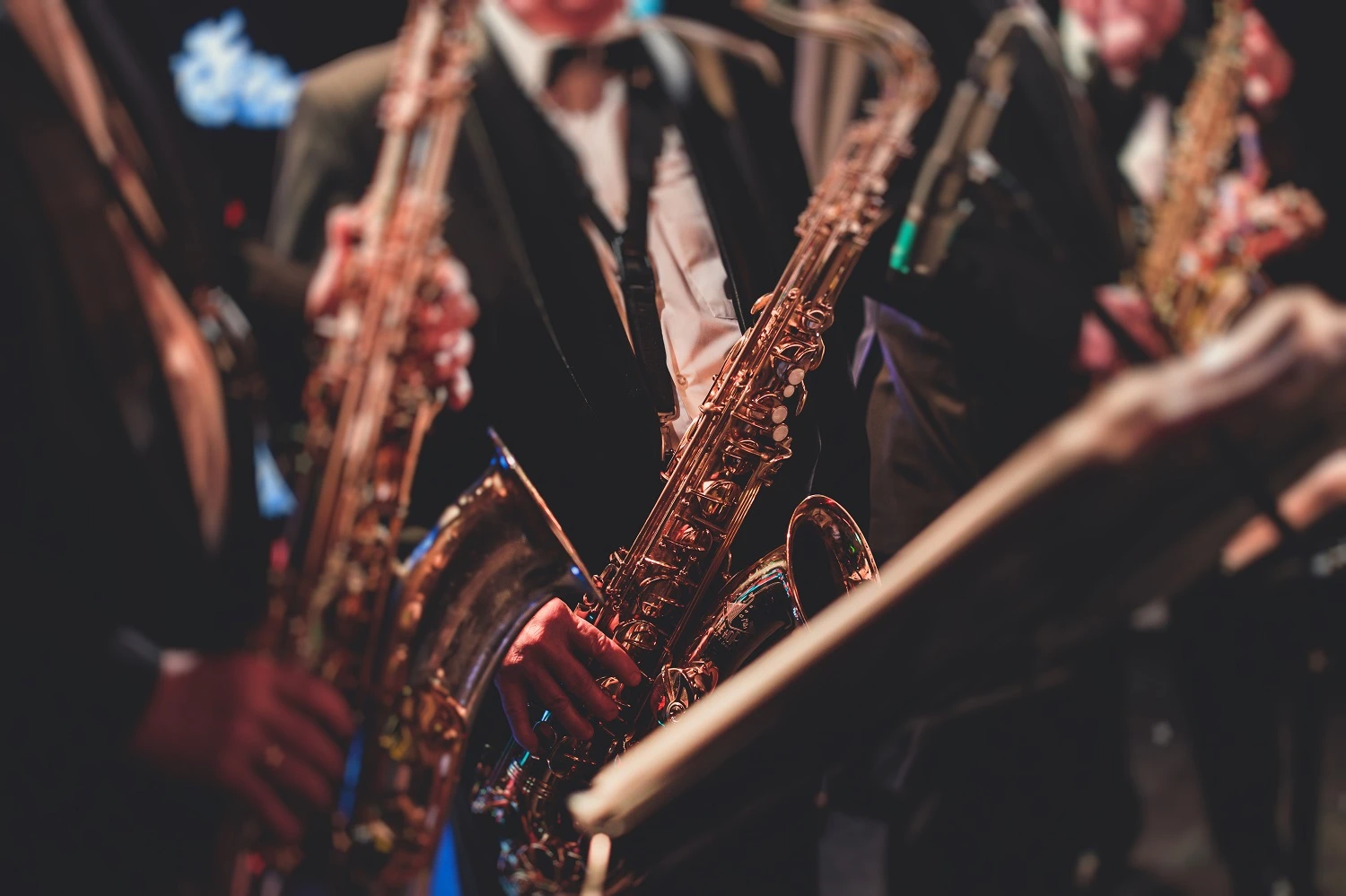 Atlanta Jazz Festival
This is one of the biggest festivals of its kind in the country with free admission. In 2017, it celebrated its 40th anniversary and included an event named 40 Days of Jazz, which ended on Memorial Day. Next time your group of tourists wants recommendations about relaxing events to attend, this is definitely a great choice. Of course, our bus charter rental Atlanta can provide you with the best event transportation.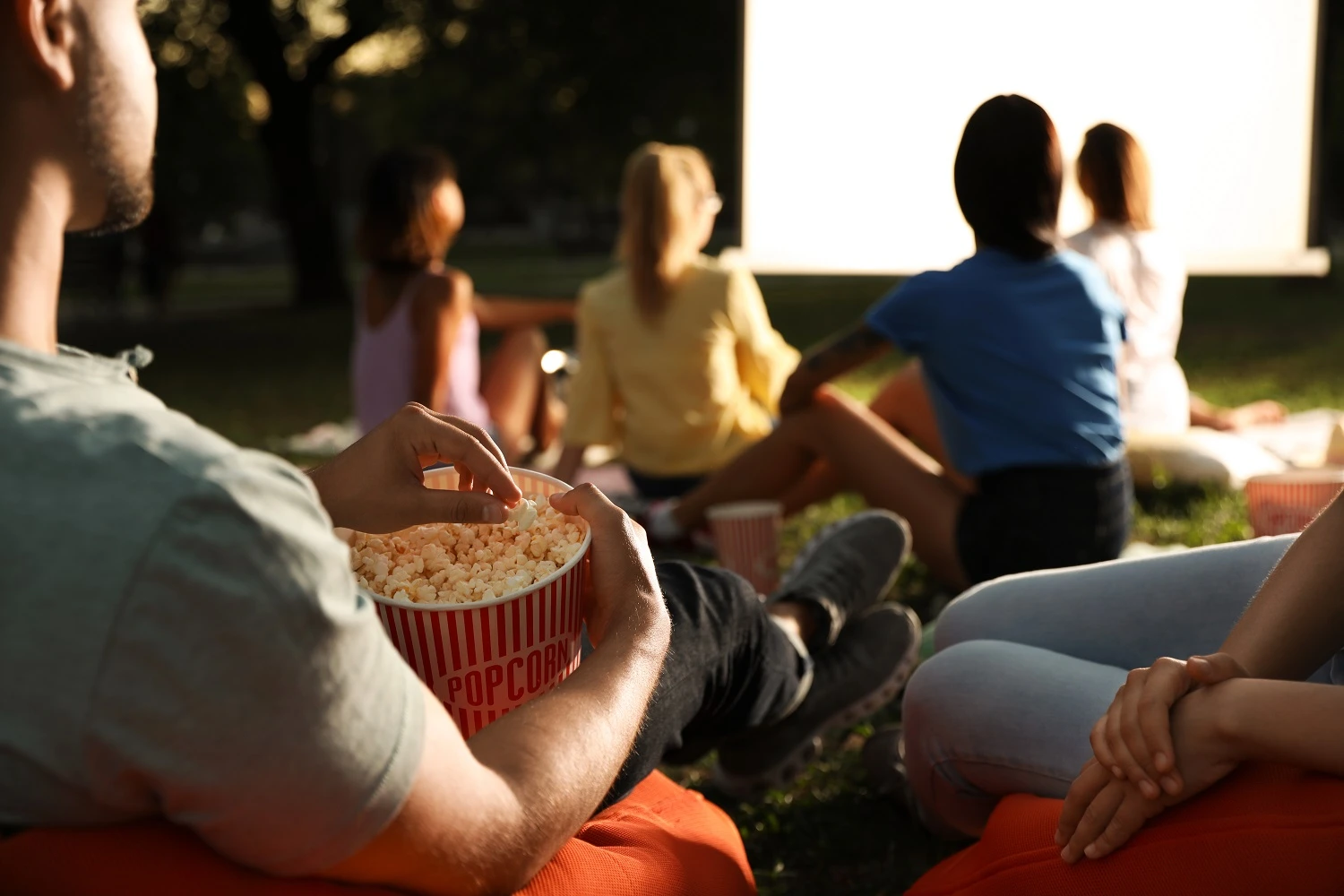 Atlanta Film Festival
This yearly festival happens every spring and is hosted by the Atlanta Film Society, a non-profit organization, since 1976. You can enjoy a variety of independent films there, mostly focused on women-directed works and pro-LGBTQ+ and Latin American people. In case your travel group is made of film enthusiasts, that is definitely a great event to attend. We will be happy to organize the perfect bus rental Atlanta to drive them there.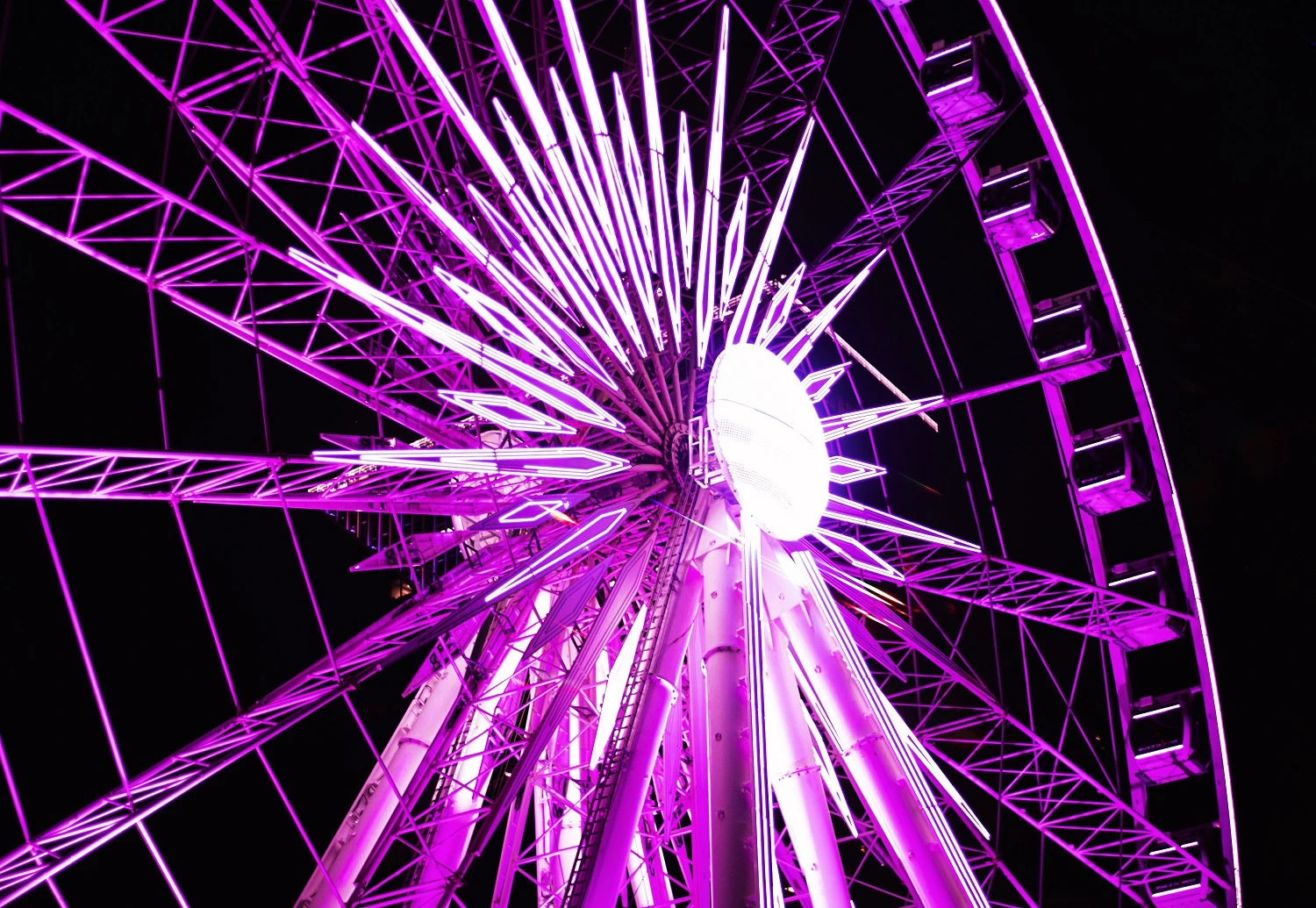 Atlanta Dogwood Festival
This arts and crafts festival is held every spring at the famous Piedmont Park and started in 1933. It is held during one weekend in early April in order for visitors to see the native flowering dogwood trees in bloom. It is a great event to recommend in case your travel group is looking for a relaxing option to spend a day. At BCS, we are happy to offer such recommendations when planning your charter bus Atlanta.
Top Places in Atlanta
Such a beautiful city has many attractions to offer. Most of them regard nature, whether a gigantic aquarium or its many parks. It is also possible to visit its art museum. Either way, there is a variety of places to visit whether you want to relax with your peers or you want to engage in any learning activities. Our charter bus rental Atlanta can provide the best group transportation for all of you.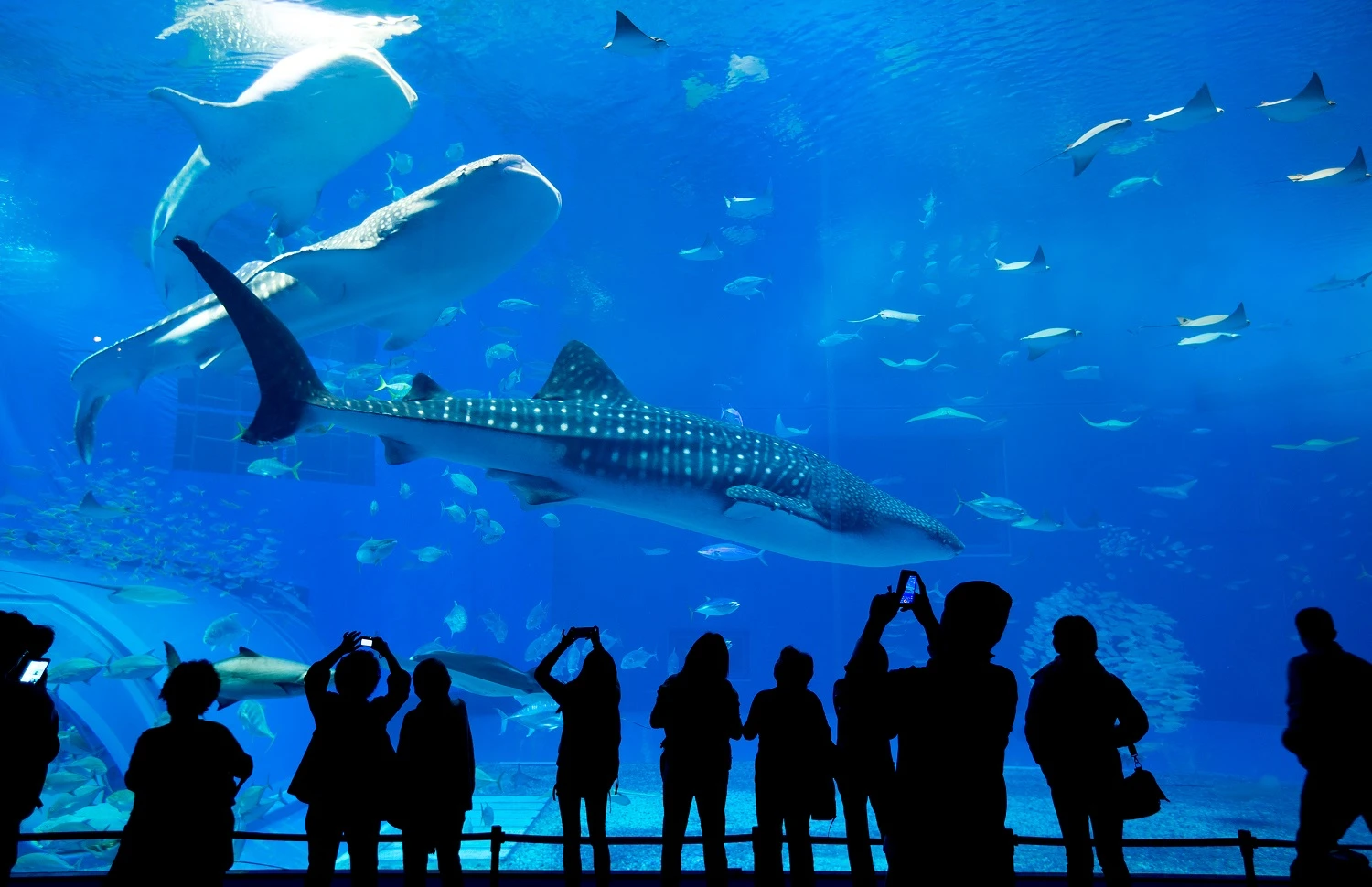 Georgia Aquarium
11 million gallons of water house thousands of marine animals of many species. This aquarium was the largest in the world until 2012 and features seven galleries in which you can explore everything about beluga whales, bottlenose dolphins, California sea lions, manta rays, sea otters, tiger sharks, and many others. Take your students to visit such a beautiful place with our charter rental Atlanta!
Address: 225 Baker St NW, Atlanta, GA 30313
Phone: (404) 581 4000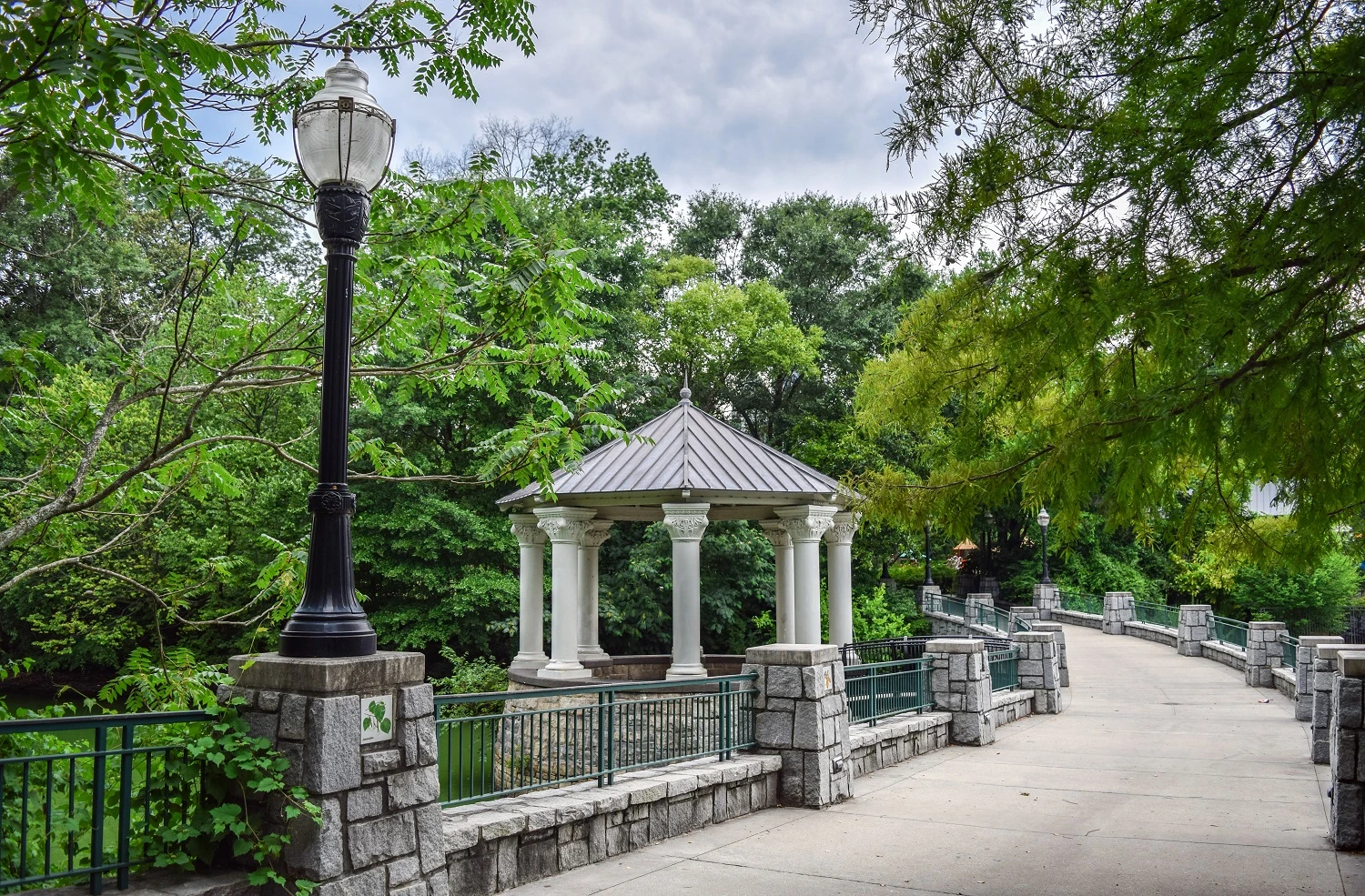 Piedmont Park
Nestled between the Midtown and Virginia Highland neighborhoods, this urban park was initially privately owned, then became the venue for many important exhibitions in the early 20th century. It has also been an important athletic center for the city. If you want to learn more about its history or simply relax and admire its view, you can book a city tour with our perfect bus rental Atlanta to go there.
Address: 1320 Monroe Dr NE, Atlanta, GA 30306
Phone: (404) 875 7275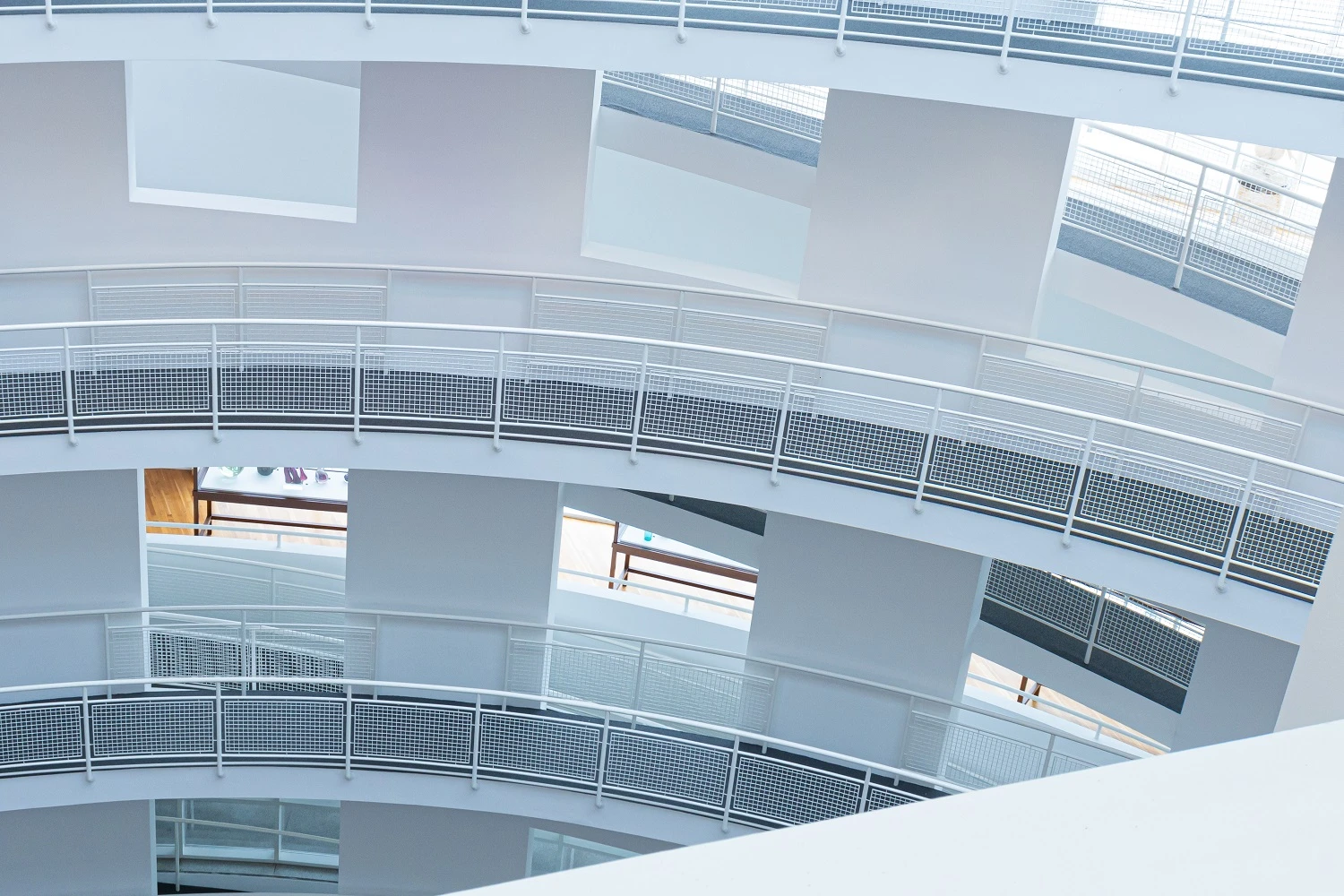 High Museum of Art
Informally referred to as The High, this museum is located in Atlanta's art district. You can find over 18,000 modern and contemporary works of all kinds. The venue also hosts events such as debates, festivals, live performances, film screenings, and educational programs. Such an amazing place is a mandatory stop in a city tour. Have it included in yours by contacting BCS for a bus rental Atlanta.
Address: 1280 Peachtree St NE, Atlanta, GA 30309
Phone: (404) 733 4400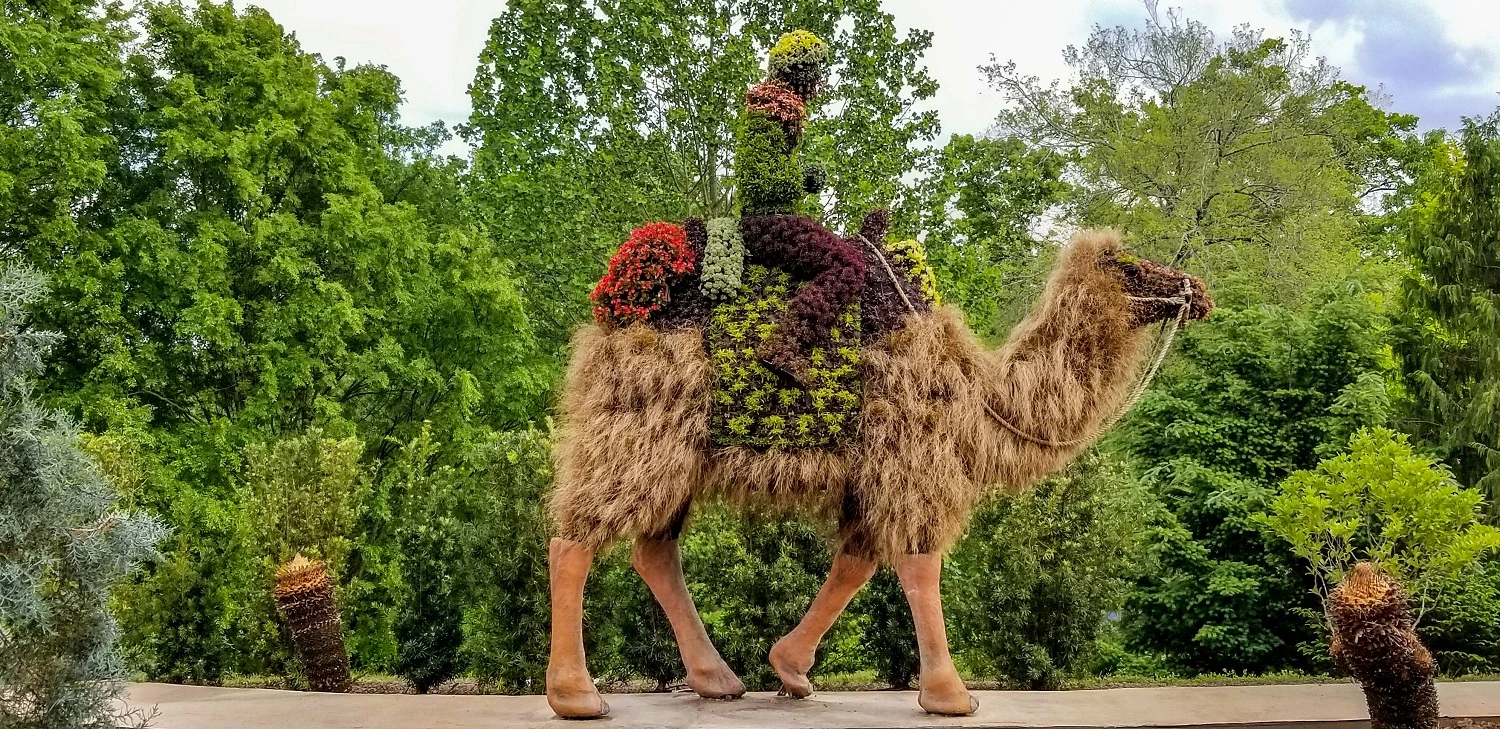 Atlanta Botanical Garden
Next to the Piedmont Park, our coach bus rental can take you to this beautiful 30-acre garden. It was incorporated in 1976 and is a non-profit organization which aims to preserve many species of plants for visitors to observe and learn. It has themed sections which go through periodic exhibitions, so it is interesting to pay attention to its schedule. We can help you rent a charter bus Atlanta to go there.
Address: 1345 Piedmont Ave NE, Atlanta, GA 30309
Phone: (404) 876 5859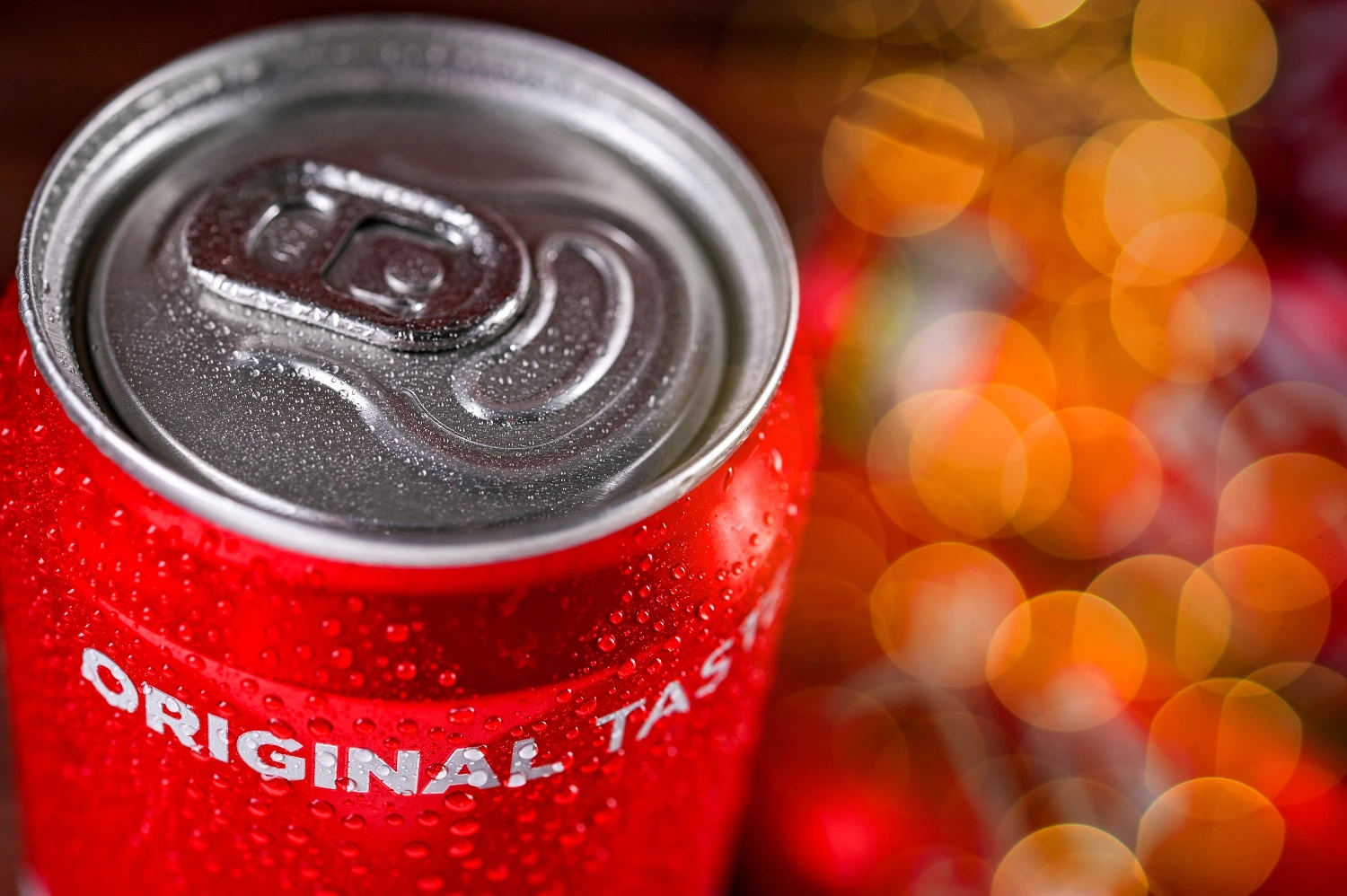 World of Coca-Cola
While there are many similar locations across the country, our coach bus rental can take you to one of the most important venues dedicated to the history of Coca-Cola. You can learn all about the history of the company there, and contemplate graphic art works which show its evolution through the decades. In case your students want to visit this museum, BCS will be proud to book a student trip charter rental Atlanta for them.
Address: 121 Baker St NW, Atlanta, GA 30313
Phone: (404) 676 5151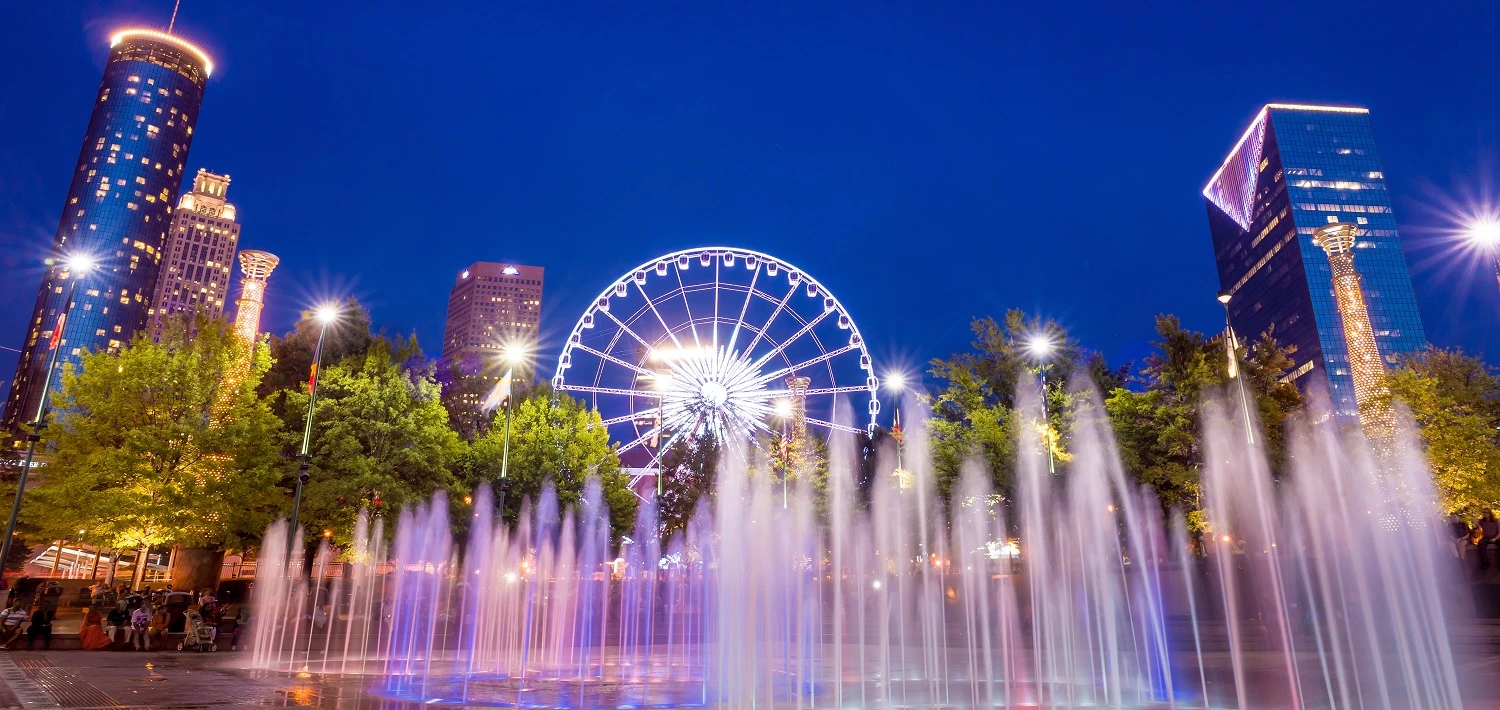 Centennial Olympic Park
Located in the downtown region of the city, this 22-acre was originally built as part of the series of improvements done for the 1996 Summer Olympics. Nowadays, it hosts several events from music concerts to a fireworks display on the 4th of July. It is a wonderful place to visit with your group for a relaxing day. Our agency can book a bus rental Atlanta to drive you there in a fast and efficient way.
Address: 265 Park Ave W NW, Atlanta, GA 30313
Phone: (404) 223 4412
Atlanta airport bus rentals
While Atlanta is primarily served by the ATL airport, its busy routine has demanded the construction of two smaller airports. With all those options, it is easy to arrive or leave the city. If your company is experiencing difficulties to drive people to or from the airport, have our agency help you. Our coach bus rental specializes in event transportation for companies, and it usually starts with us picking them up at the airport.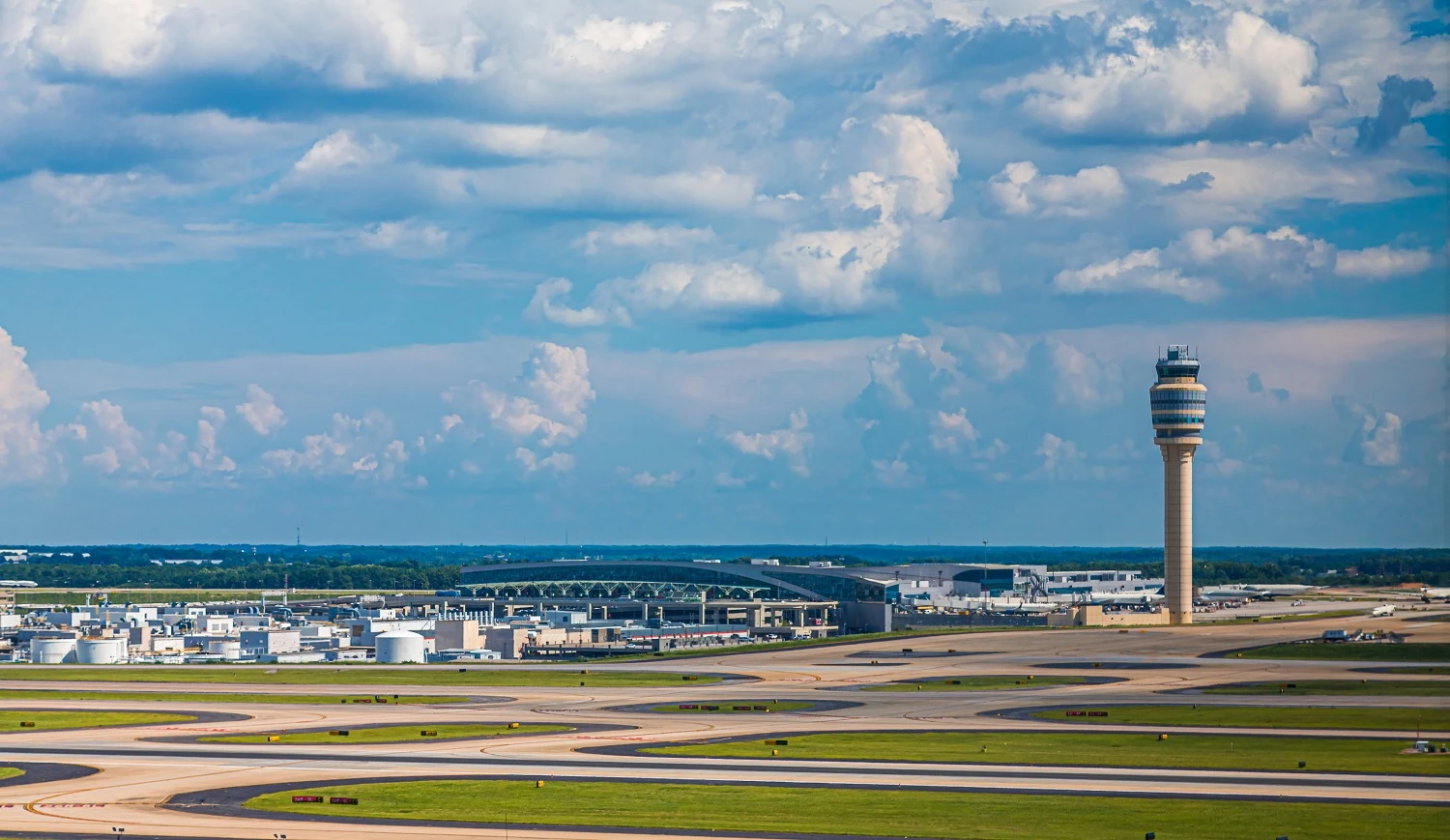 Hartsfield-Jackson Atlanta International Airport (ATL)
Formerly named the Atlanta Municipal Airport, it is the primary airport that serves the city. It is located 10 miles south of the downtown district and is named after two former mayors. Its five parallel runways have made it one of the busiest airports in the world by passenger traffic. Besides, it is a primary hub for Delta Air Lines. Next time you have to go through ATL, have us arrange your corporate bus rentals Atlanta.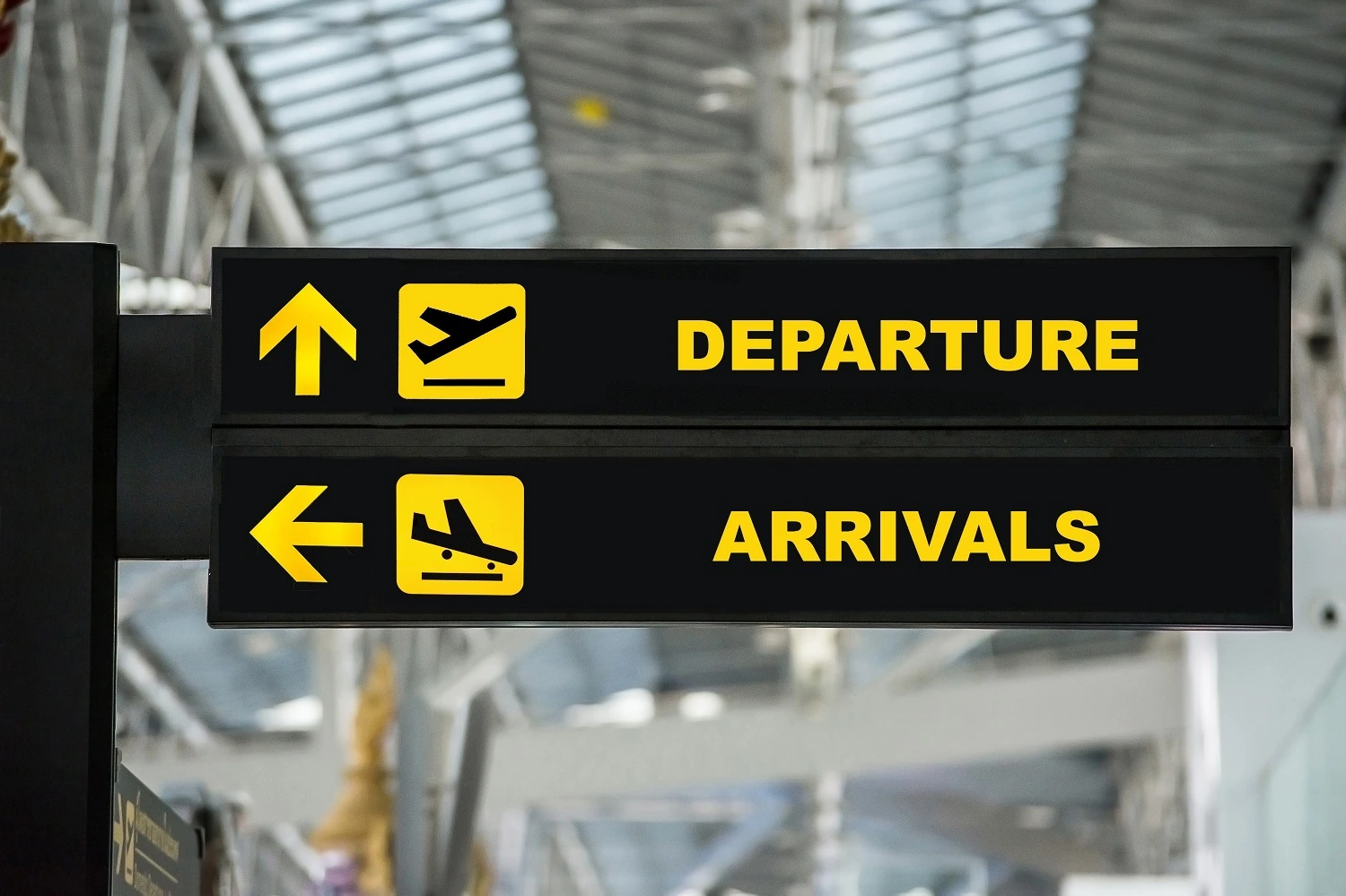 DeKalb-Peachtree Airport (PDK)
This public-use airport is located in the city of Chamblee, northeast of Atlanta. While it hosts domestic flights to many destinations, it is categorized as a reliever airport, that is, designed to take part of the demand of busier airports. With BCS, it is possible to provide event group transportation from that airport. We can organize plans to drive professionals from there to their hotels or to the conferences they need to attend.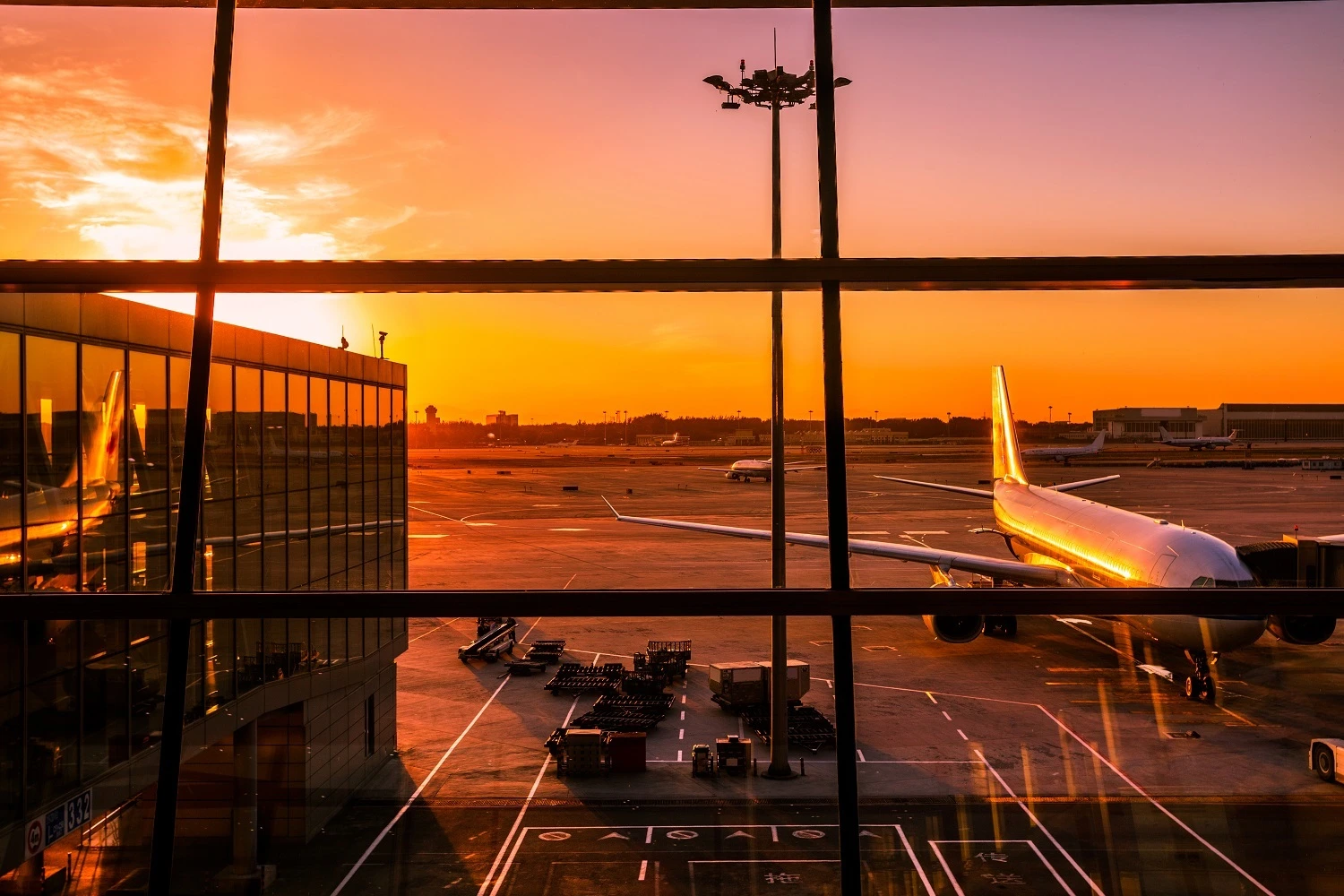 Fulton County Airport (Brown Field) (FTY)
Located 7 miles west of Atlanta's central business district, it is named after former politician Charles M. Brown. This airport plays a reliever role, that is, it is designed to take part of the flight demand from the city's international airport. Our agency can provide event and group transportation for your company: you can rent a charter bus to pick up professionals at the airport and drive them wherever they need to be in the city.
Top neighborhoods in Atlanta
Whether you want to do business in the Buckhead district, our private bus rental allows you to enjoy the beautiful residential architecture of the Midtown region, or spend a day in a city tour through Inman Park, the city of Atlanta has options for everyone. If you are in doubt of where to visit first, make sure to contact us. We will be thrilled to recommend the best places to visit and to assist you in the task of organizing corporate bus rentals Atlanta for you.

Bożena Chmiel
Customer, Review from google
Reliable company, fast responding, very nice and helpful drivers. I truly recommend!

Anna Dickerson
Customer, Review from google
Excellent customer service! They handled our groups flight delays and communicated well. I definitely recommend them.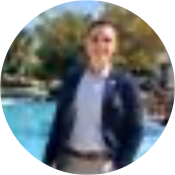 Giorgos Tzimas
Customer, Rate from facebook
It was the first time i made a quote for a bus travel. We had 4 different transfers. Everything was perfect, every bus driver was on time, very clean bus, very polite driver. 1000% i recommend the company. I wan ...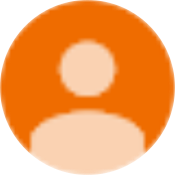 Jie Wang
Customer, Review from google
Our driver was a very good driver. We always felt safe with his driving. Thank you for your good service.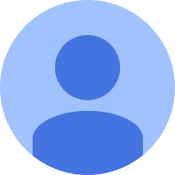 E. C.
Customer, Review from google
It was an amazing service from BCS team. Always on-time, and the best 24 X 7 helpline always happy to help. Please accept our sincerest thanks for meeting our need ...

Sondra Wilson
Customer, Rate from facebook
I have used this company twice now to move 20 people from the end of a river cruise. They were a delight to do business with. They were there when they said they would be and everything...
Call us today to
book your bus rental Atlanta
Now that you have learned everything about the city, it is time to take the plunge with our private bus rental. Fill out the online form to get started with your charter bus Atlanta!